These 30 must try chicken dinner ideas are fun, delicious, and easy to make. If you love chicken as much as I do, you've got to try out these recipes.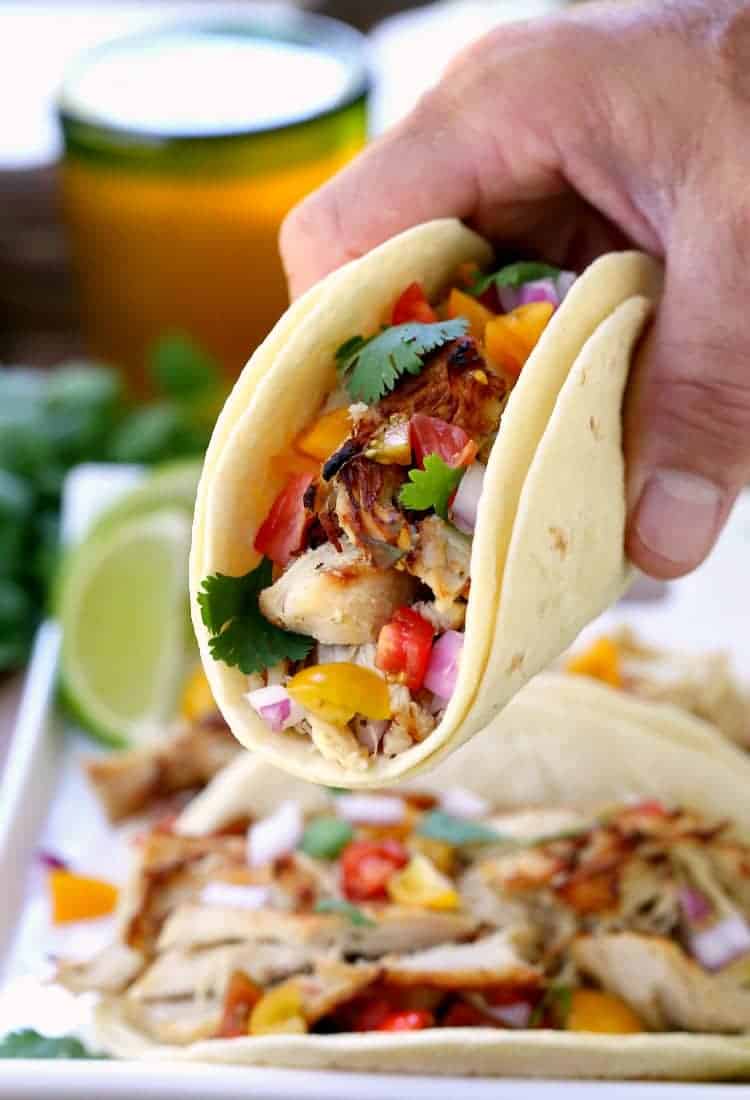 I'm a big fan of chicken. Ground chicken, chicken breasts, chicken thighs, chicken wings, you name it. Fried, baked, grilled, doesn't matter. Chicken is awesome, and when I'm not sure what to cook, I often lean on some of my favorite chicken dinner ideas.
The chicken recipes in this list are perfect for all occasions. Some are hearty for a cold night, and some are refreshing for a warm evening. There's snack food and finger food for a dinner party, and entrees for a night in. You've got to try these chicken dinner ideas!
Why Make These Chicken Dinner Ideas?
Here are some of the reasons why I'm such a big fan of making these chicken recipes.
They're cheap. Chicken is one of the most affordable proteins around. You can usually get all the chicken you need for a recipe for just a few dollars.
They're healthy. It's also one of the healthiest proteins. You all know how much I love beef and pork, but there's no denying that chicken is healthier than those meats.
They're diverse. It's hard to think of a cuisine that doesn't rely heavily on chicken. Whatever type of food you're craving, you'll be able to find an amazing chicken recipe.
Tips for Cooking Chicken
Here are a few tricks and tips for making amazing chicken every time.
Buy a thermometer. For health reasons, you obviously don't want to undercook chicken. But it gets dry quickly if you overcook it. Because of this, I'm a big fan of using a nice thermometer to make sure you cook your chicken to the right temperature.
Don't be scared of color. Whatever you do, don't be scared of getting some color on your chicken. You'll get a much more flavorful bird if you brown the meat a little bit.
Buy a whole chicken. The cheapest way to buy chicken is by purchasing an entire bird. They're surprisingly easy to break down, and you'll be left with a carcass that you can use for soup or stock.
Pull your chicken out of the fridge early. You don't want to leave chicken at room temperature for very long, but it's a great idea to pull it out of the fridge about 20 minutes before cooking it. If you bring it up to temperature a little bit, it will be less cold in the middle, and you'll be able to cook the chicken thoroughly without it drying out as much.
30 Chicken Dinner Ideas That You Have to Try
Whether you're hosting a party, wanting a fun dinner, or cozying up for a meal on the couch, you've got to try these chicken recipes. They're fun, bursting with flavor, and easy to make.