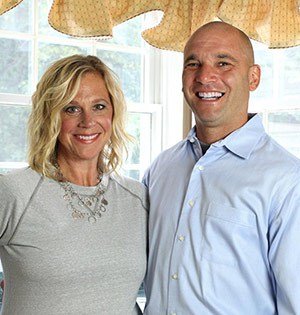 At Mantitlement™ I believe that everyone is entitled to enjoy the best things in life. Dinner recipes that the whole family loves, party food and cocktails!
Great food doesn't have to take hours…it just might look that way.
What I like to do is take recipes that everyone is familiar with and put my own twist on them. Maybe a Chicken Cordon Bleu Meatloaf or Nacho Chicken Wings. You get the idea, fun food that's also crazy good and everyone leaves your house raving about.
And it's not just about party food. Family dinner is a big thing in my house, we try to sit down to eat together as much as we can in between running around to sports for both kids, homework, and running this web site. It can be tough but we try to all sit down at least a few nights a week, so when we do, dinner is going to be something delicious that everyone is going to love.
I'll be talking about great family dinner recipes, awesome cocktails, and a few parties and trips that I would like to share with you. Mantitlement™ is from a guy's point of view (that would be me) but the recipes and posts are definitely for both men and women to enjoy.
I couldn't have done this without my wife, Christie who has turned me into a foodie and is definitely the inspiration behind me starting this web site. She had to get a big nod here on the about me page…she is my right arm in decision making, asking about recipes, the "In's and Out's" of cooking and has taught me everything I know to date.
I'm hoping that the recipes you find here at Mantitlement will make your cooking life a little more fun and enjoyable. It sure did for mine – and if I can learn to cook, believe me, anyone can!
Dan
dan {at} mantitlement {dot} com