Super Bowl appetizers are almost as important as the game itself. We compiled 21 of our favorite appetizers to enjoy with your friends – and maybe a beer or three – during the big game.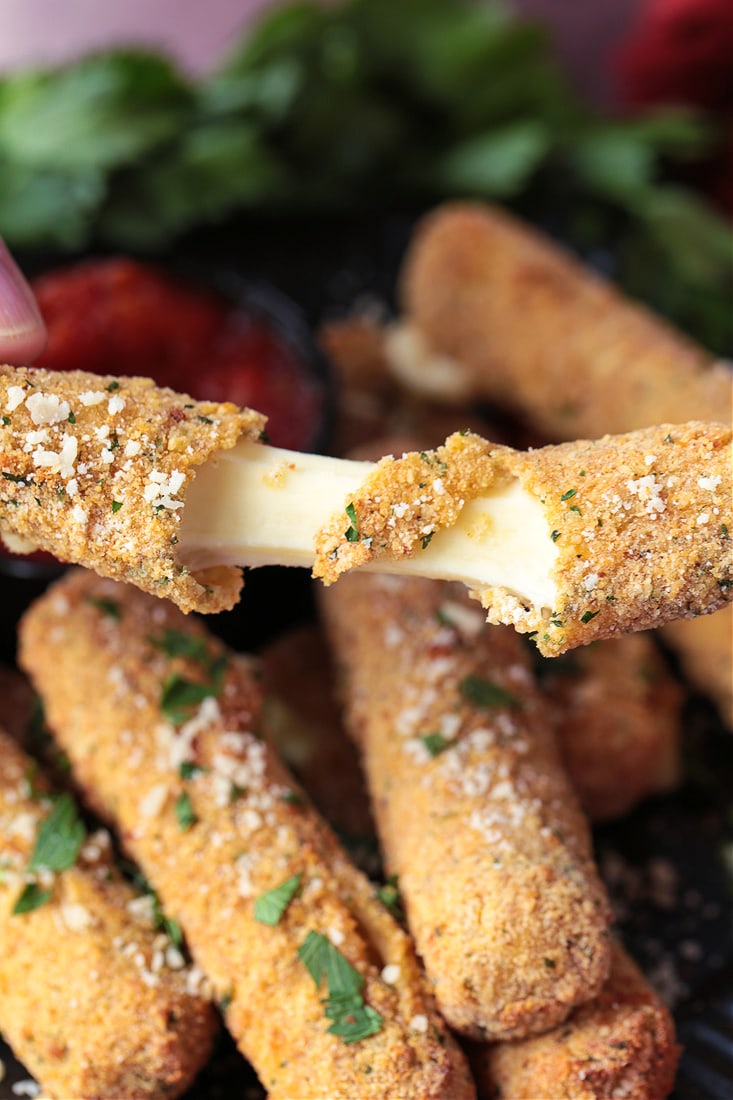 The Super Bowl is one of my favorite holidays. But for as fun as the football game is, it's nothing compared to the real reason we celebrate the day: the food. Super Bowl Sunday is one of the best days of the year for food, from finger food, to grilled meats, to alcoholic drinks. Whether you're watching the game with a few friends, hosting a big party, or headed to a bar, you'll definitely be eating a lot of tasty food.
So we compiled a list of 21 spectacular Super Bowl appetizers to make this year. Some of them will make a mess on your hands and face, but all of them will look great on your Super Bowl plate.
What Makes a Good Super Bowl Food?
In my eyes, a good Super Bowl appetizer has three key elements.
It's indulgent. The Super Bowl is not the time to be counting calories, making sure you're getting your fair share of fruits and veggies, and thinking about your gym membership. It's a time to enjoy some indulgent, greasy, messy foods. Live it up!
It's easy to eat. Foods for the big game should be fairly practical. You might eat them standing up, or with a beer in one hand. That's why this list is just appetizers. You can fit lots of them on your plate, and eat them wherever.
It's fun and delicious. Above all else, Super Bowl food should be lots of fun, and super tasty. No matter what happens in the game or during the halftime show, the day will be a success with good food.
Tricks and Tips for Hosting a Game Day Party
Here are a few of my favorite tricks for serving food at a Super Bowl party.
Keep food warm. It's easy to end up with a lot of warm food that gets cold during a Super Bowl party. There are a few ways to combat that. You can invest in hot plates to keep some of your Super Bowl appetizers warm. Or, if you want a simpler method, keep some foods warm in the oven, and bring them out later in the game. There's nothing wrong with staggering when you serve things.
Serve food throughout your home. Sometimes at Super Bowl parties the table gets overwhelmed with too much food. One way to keep this from happening is to serve food throughout your home. Place some of your dishes at the dining room table, some at the coffee table, and some outside. This not only makes it easier to serve food, but keeps a better flow of people.
Set up multiple trash cans. One of the best ways to keep a Super Bowl party moving smoothly is to make sure there are a lot of trash cans. Use disposable plates and cutlery, and that way when people are done snacking they can easily throw away their food or drinks, and pick back up when they get hungry or thirsty again. This keeps things from getting too messy.
Make sure you have enough drinks. These foods will be the star of your Super Bowl party, but make sure there's enough beer and other drinks to get you through the game. Remember, the Super Bowl lasts a lot longer than most football games, and people show up to party!
21 Super Bowl Apps You Have to Try This Year
These are 21 of our favorite appetizers for the big game. They're fun, delicious, indulgent, and perfect for putting on the table at your Super Bowl party.