Fourth of July Menu Ideas are your ticket to planning the most epic party ever! If you're hosting or bringing, there's something here for you!
Getting ready for a party, any party, can be a headache if you're not prepared.
My motto is plan ahead for every single thing that you can. The food, the drinks, right down to how the food is served. We've already got the cocktails covered – so let's get to making the food!
I like to only have a few things that are last minute items so that the majority of it all is ready to go way before my guests arrive. That way you can enjoy your party right along with your guests.
Let's start with some main course ideas…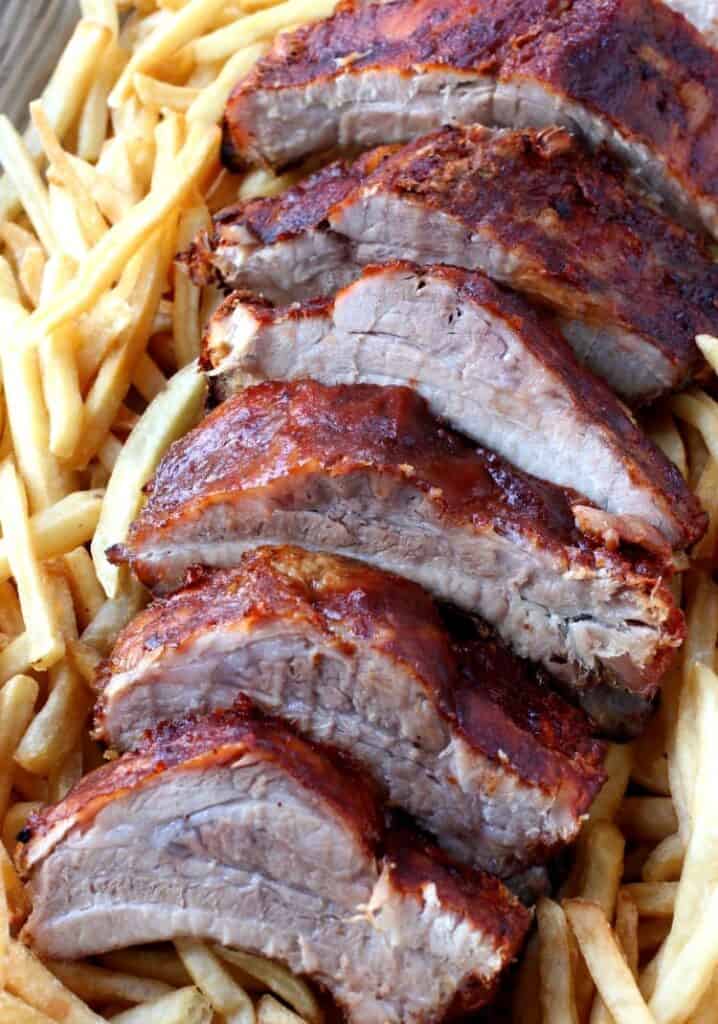 The name here says it all. Ribs. Party. What more do you need! The best part about these ribs really is that you can make them in your slow cooker the night before or the morning of your party then just finish them off for a couple of minutes on the grill right before dinner time.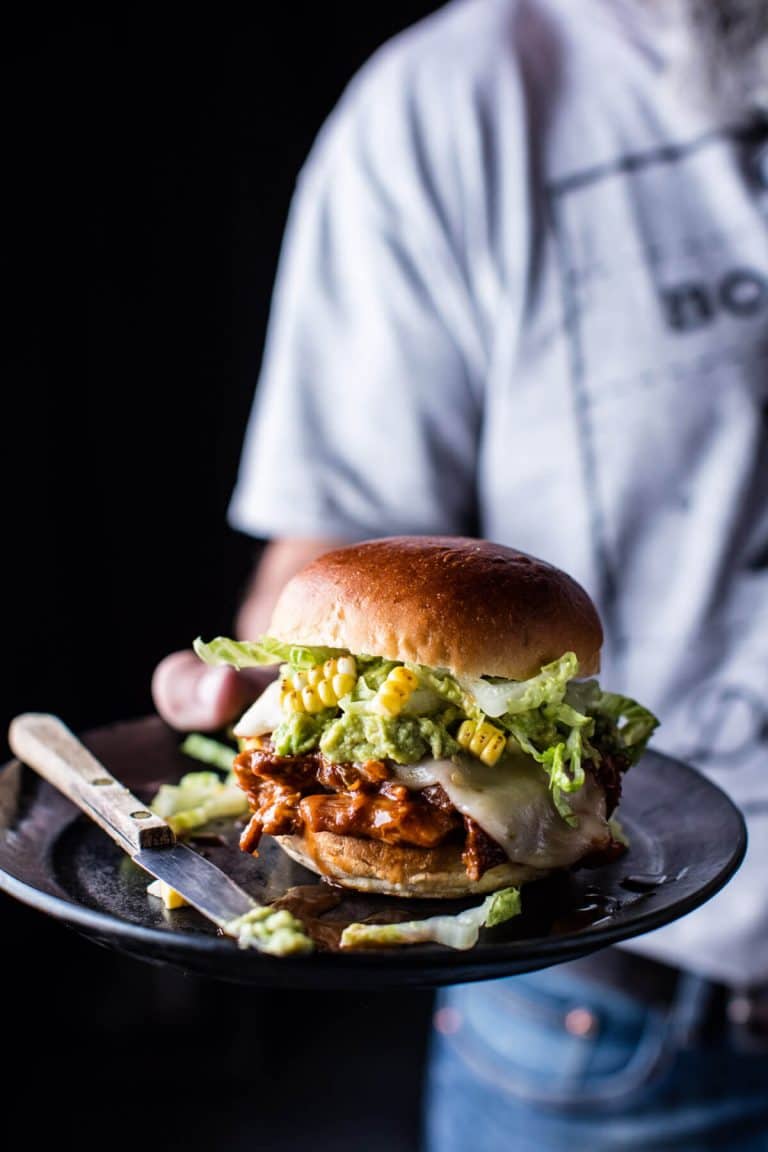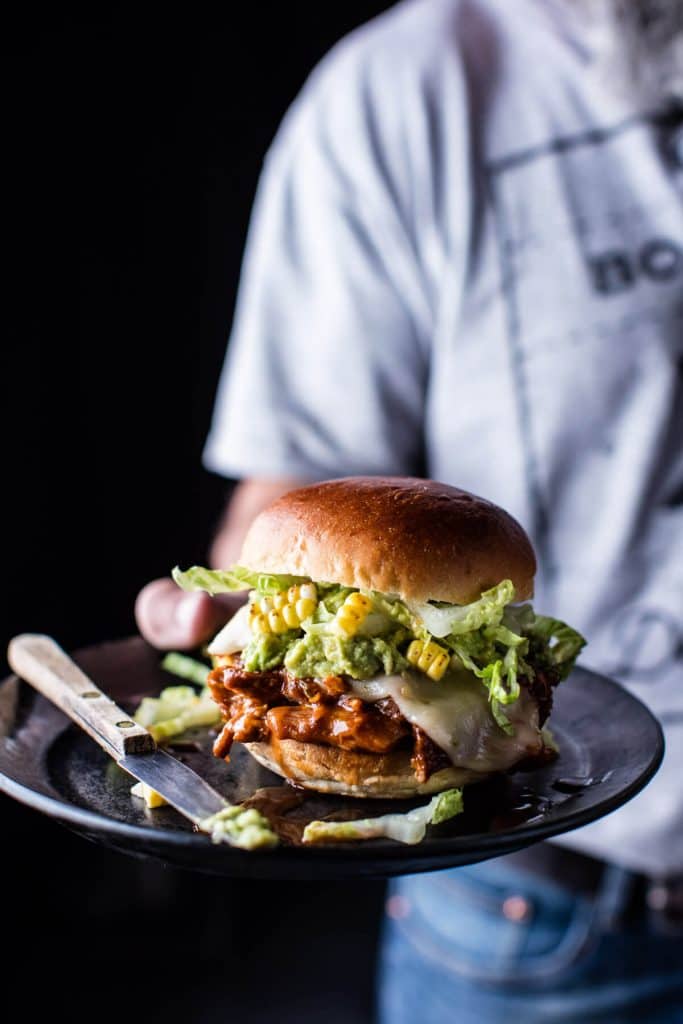 Sliders are always a party favorite – and these pork sliders with a Southwest flavor, fresh corn, a spicy bbq sauce and cheese…well you can't really go wrong with that.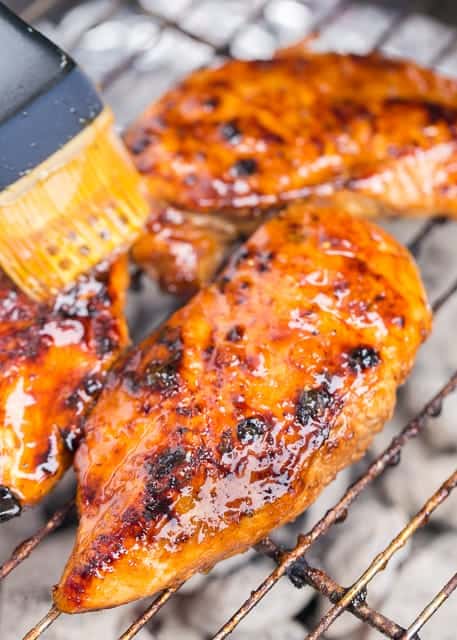 Everyone loves chicken on the grill…am I right? This chicken gets glazed with a flavorful peachy sauce that is sure to be a party smash!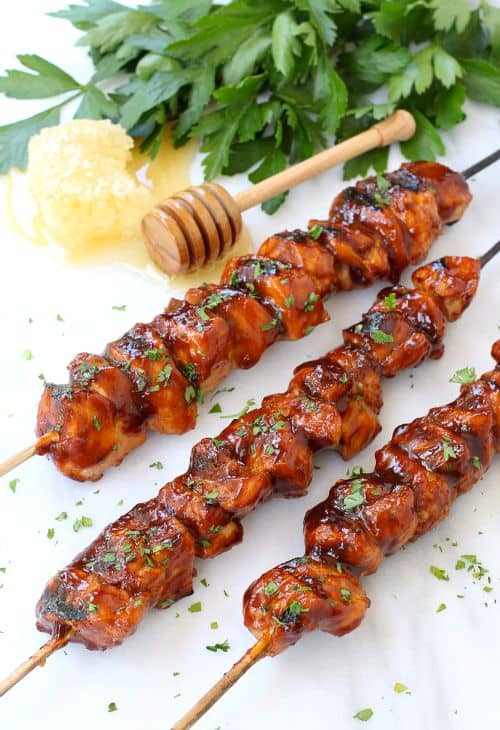 Back to another chicken recipe, this time on a stick! These kabobs have to most delicious sauce brushed on the while they grill up, and since the chicken is cut small and threaded on a skewer every bite will have some sauce too!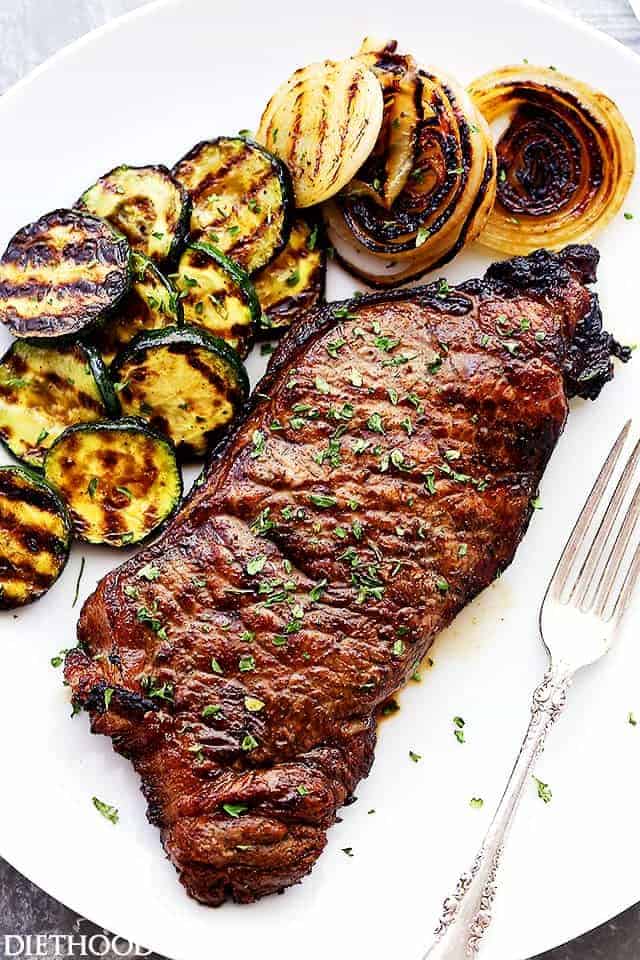 Now we're talking, food infused with a little whiskey. You guys know I'm a fan. This steak will be perfect for your July 4th bash…and don't forget the Jack Daniel's for sipping.
Next up on our Fourth of July Menu Ideas list is going to be the sides. Sides are definitely a requirement for the perfect BBQ. There's so many classics to choose from like potato salad and coleslaw, but there's even more new and updated recipes that are the one's I'm going to share with you.
Oven Roasted BBQ Potato Salad –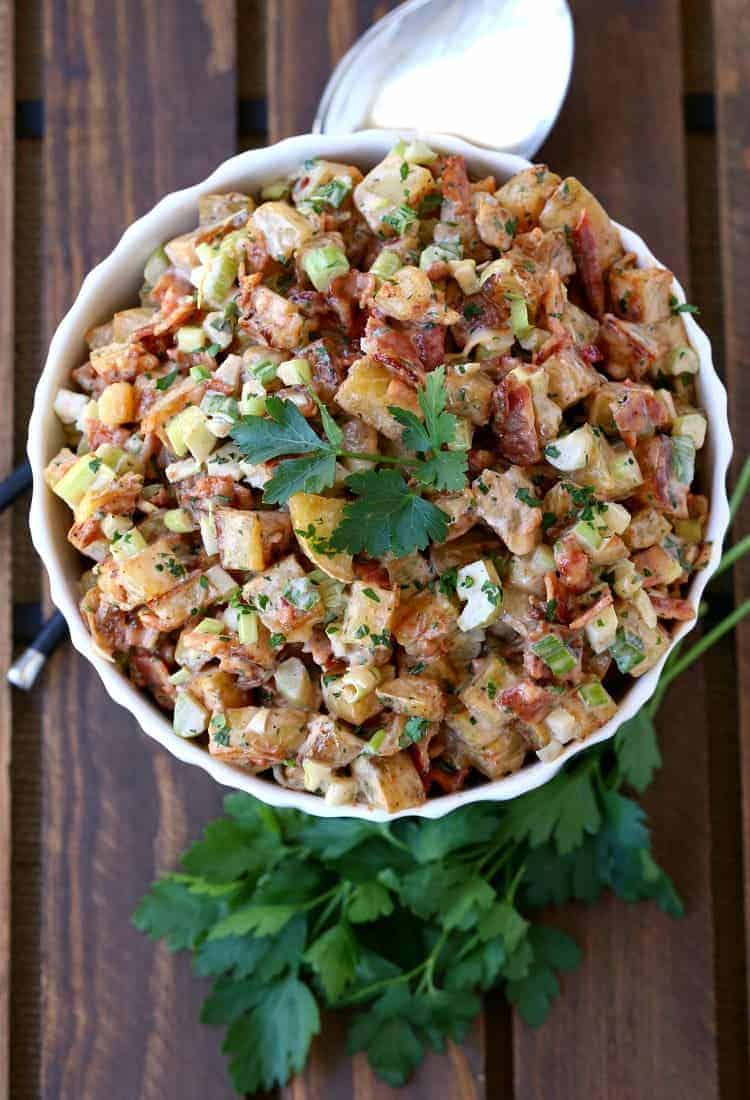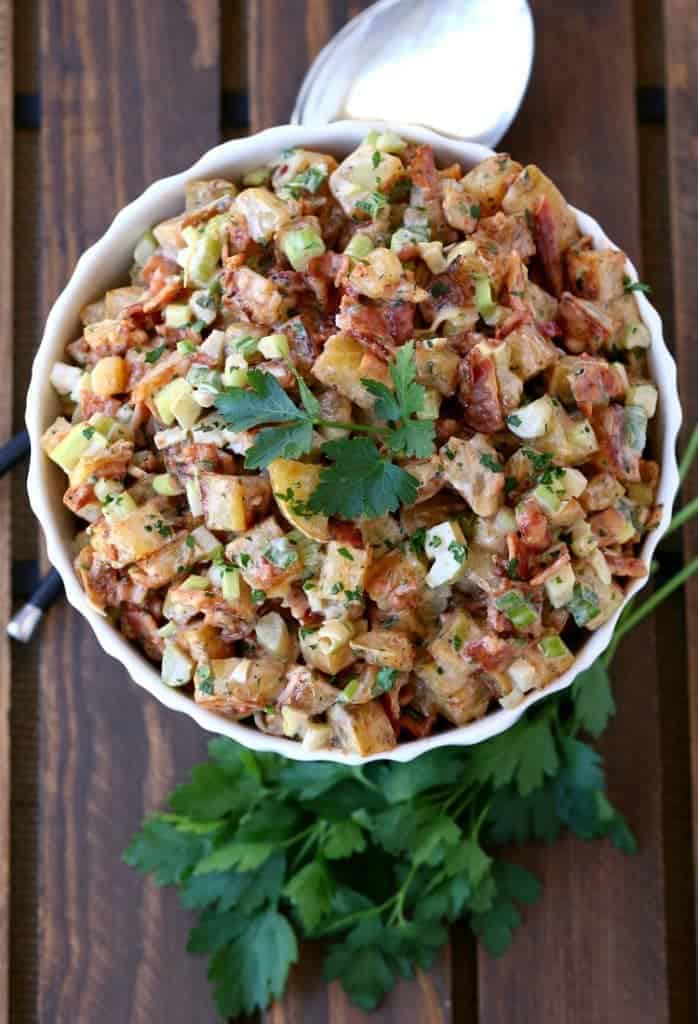 This potato salad is definitely going to become one of your classics. It's crazy flavorful, the texture from the roasted potatoes can NOT be beat and it's totally fine to make it ahead of time. I have to tell you, it also tastes really good a room temperature or when the potatoes are still a little warm so try it both ways!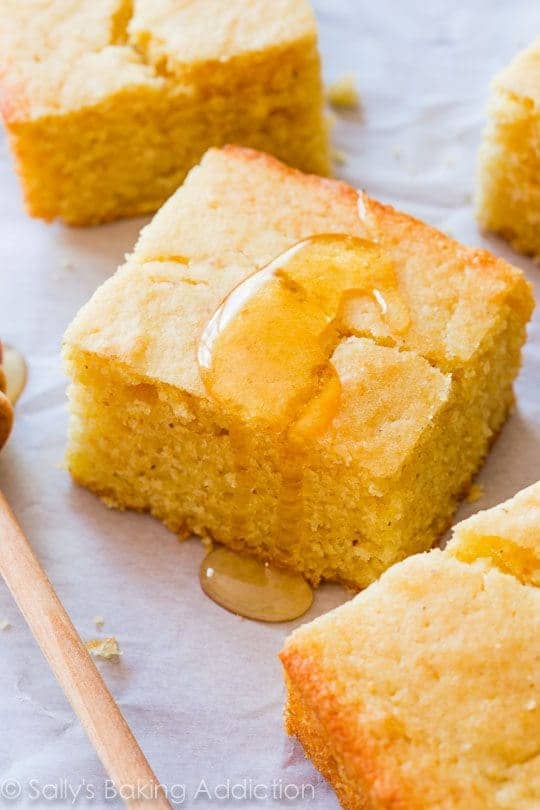 You've got to have a good cornbread to go along with those BBQ ribs or whatever you might be serving. Drizzle over some honey or melt on butter and let the party begin.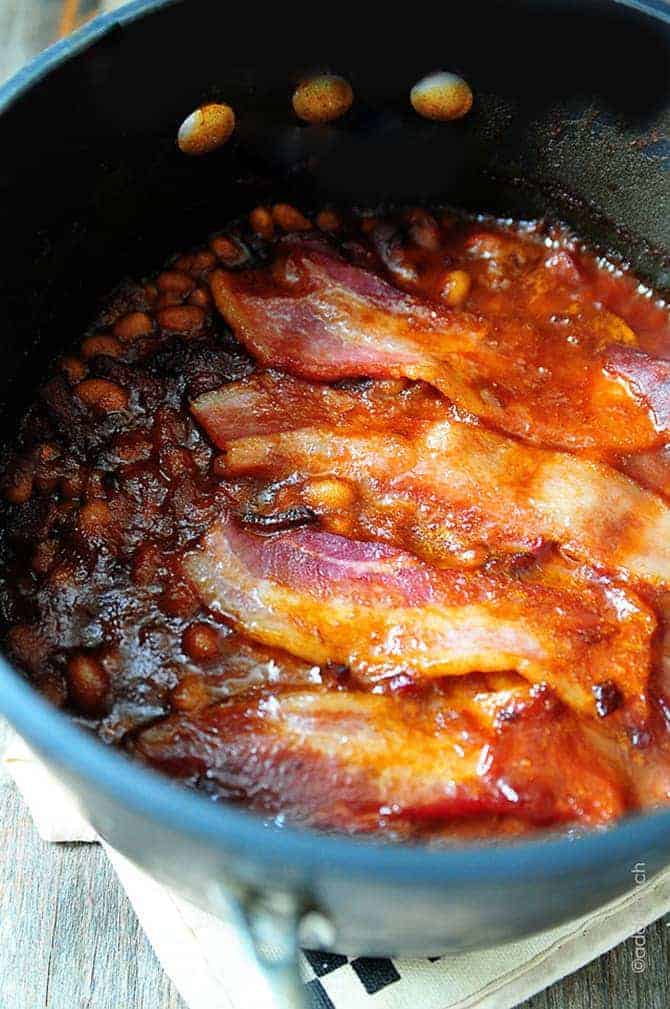 No BBQ party can be complete without baked beans. I like these kinds or recipes that have bacon layered on top or chopped up in them…because bacon. And it's another make ahead side that can be ready and waiting for you!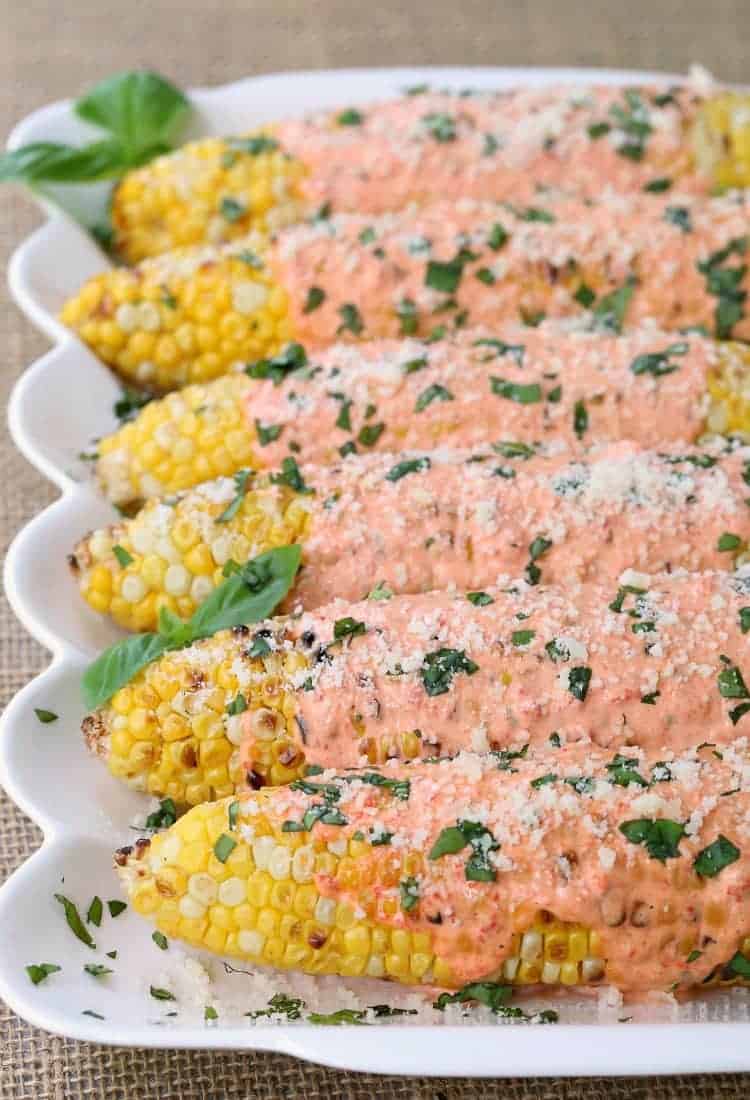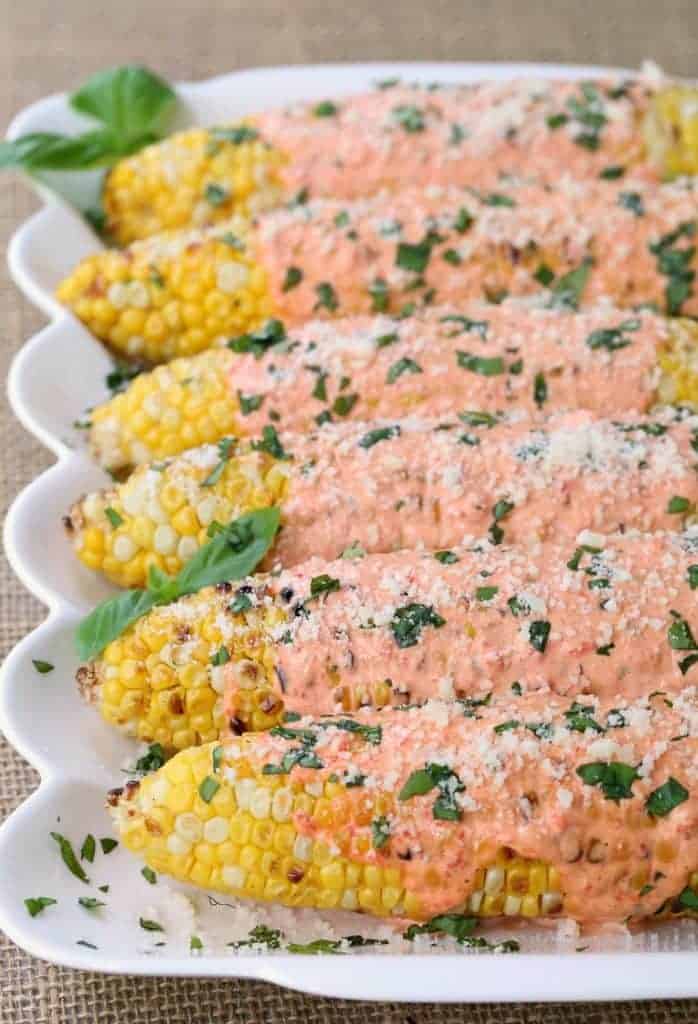 Try mixing things up with a different recipe for corn on the cob like this one. One bite of this corn with a roasted red pepper sauce and parmesan cheese dripping off…you'll never want plain corn on the cob again!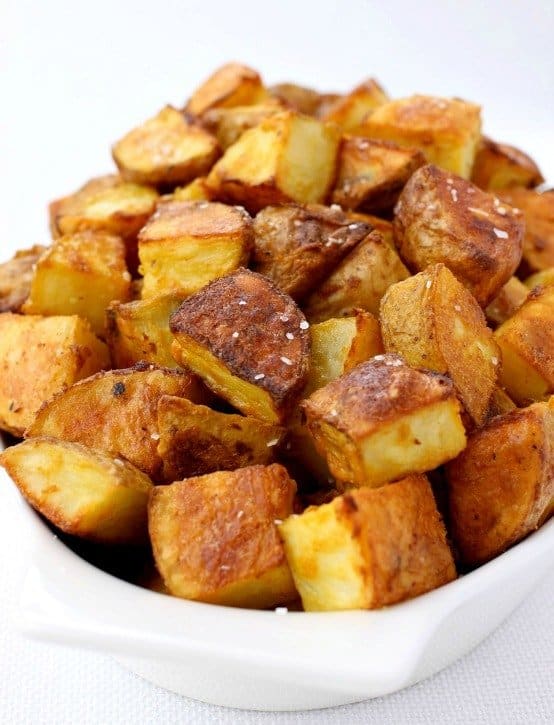 Try these roasted potatoes EVEN IF YOU DON'T LIKE MUSTARD! I'm telling you, they are so tasty that I've served them to family members (without telling them what they were) that don't like mustard and the LOVED these. Easy and delicious – it doesn't get much better than that.
OK so we've got the sides covered, let's move on to dessert!
Pineapple Whiskey Upside Down Cakes –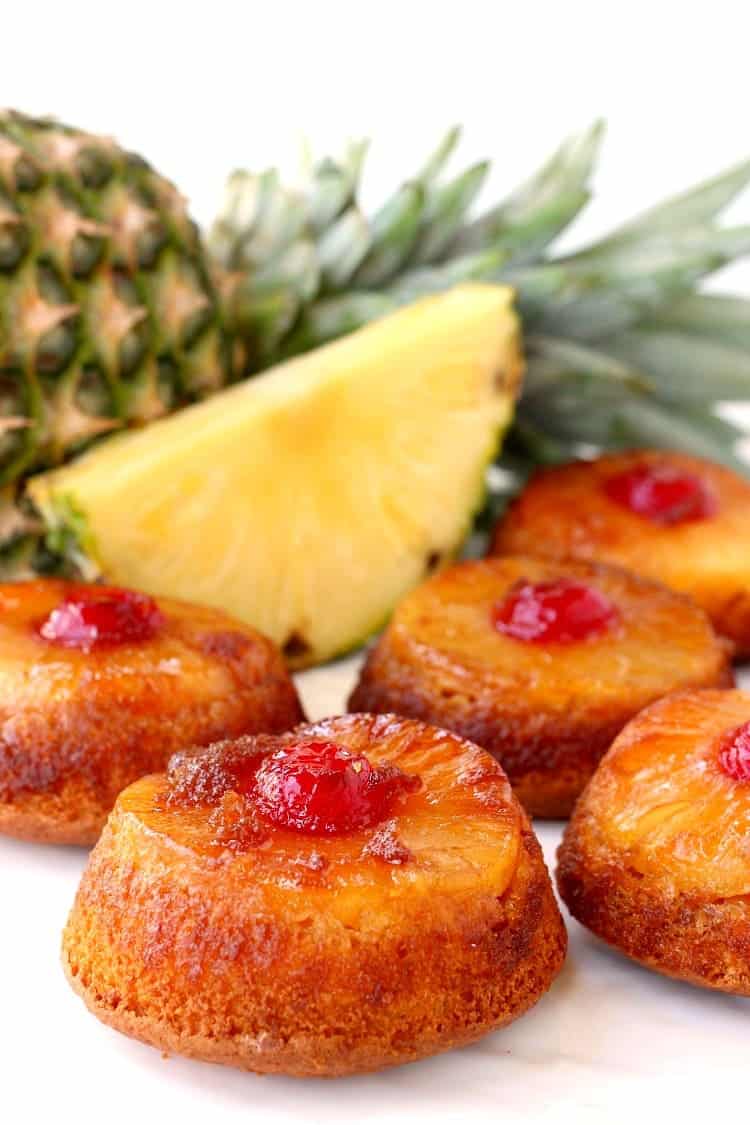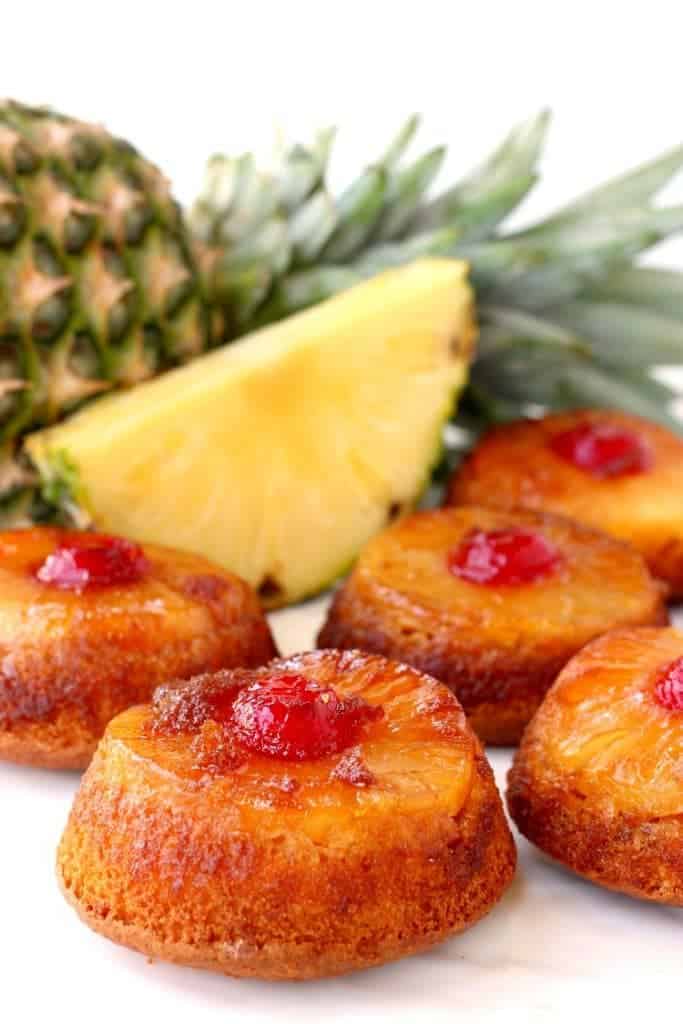 Boozy desserts. Check. We've got lots of hose recipes, but I really like these pineapple cakes for a BBQ. They are the best right out of the oven, especially with a scoop of ice cream, but they still are going to be good if you pull them out a few hours before your party.
This one, for me, might be one of the last minute recipes I'll allow myself – and they're so easy to make it'll only keep you away from your party for a few minutes.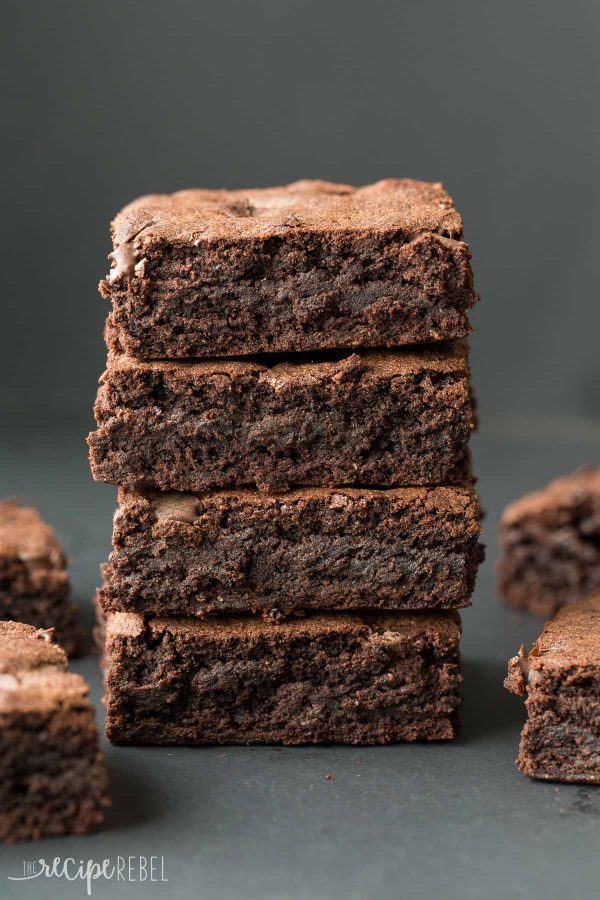 Brownies are great to make for a party or bring to a party. Everyone usually loves a brownie and if you make them from scratch like this recipe, they taste even better.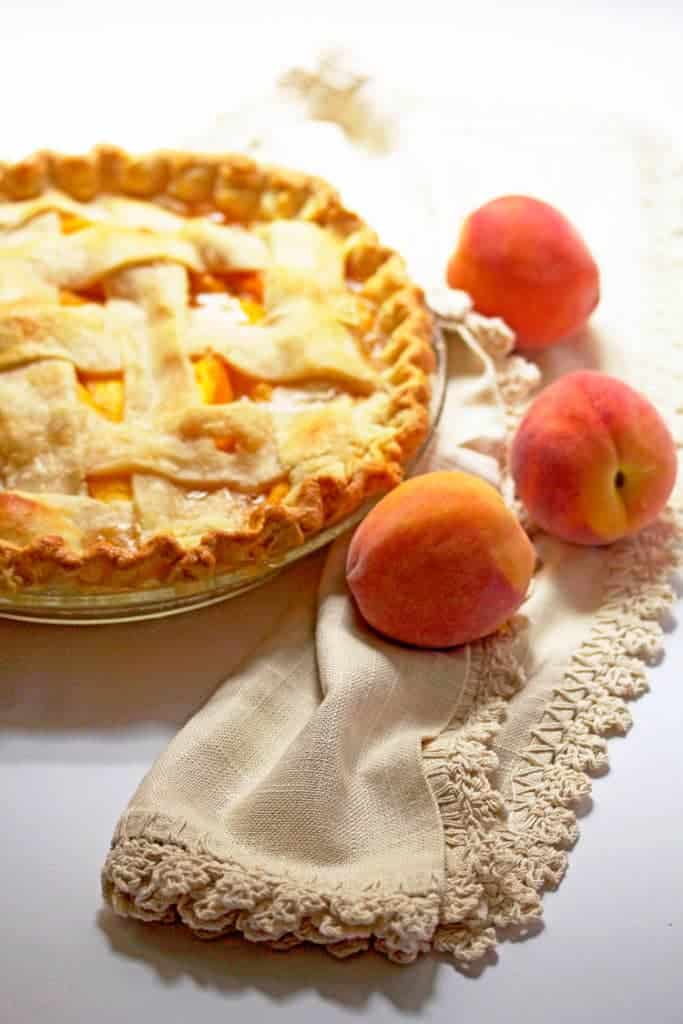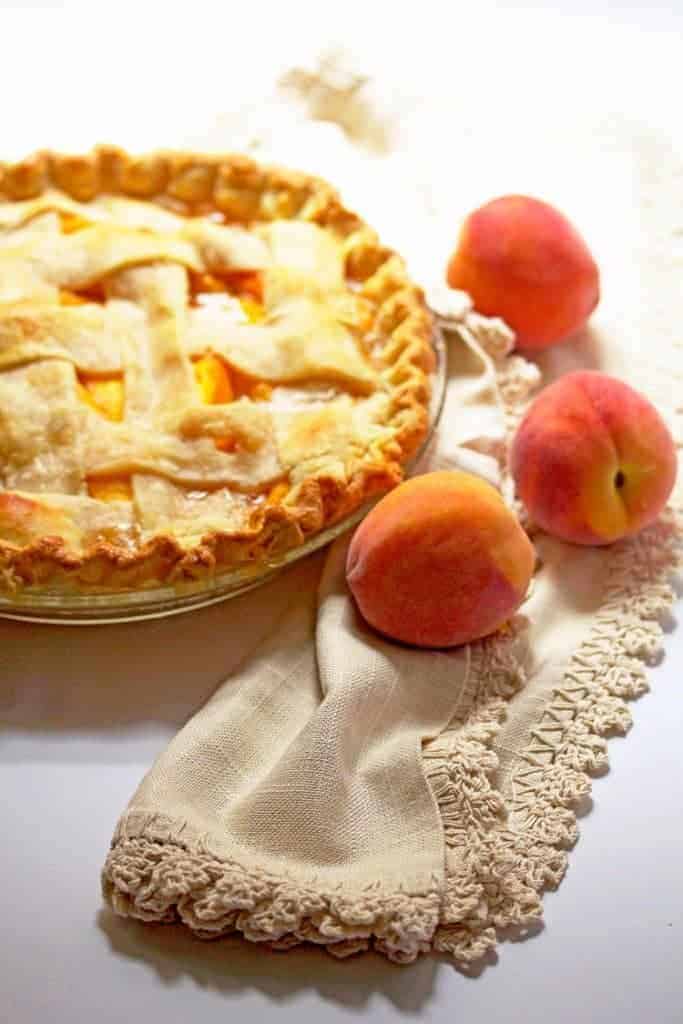 Warm, fresh peach pie with a big scoop of bourbon vanilla ice cream. Now that's a dessert to serve to guests. Just try and hold everyone off until dessert while that pipe is cooling on the stove.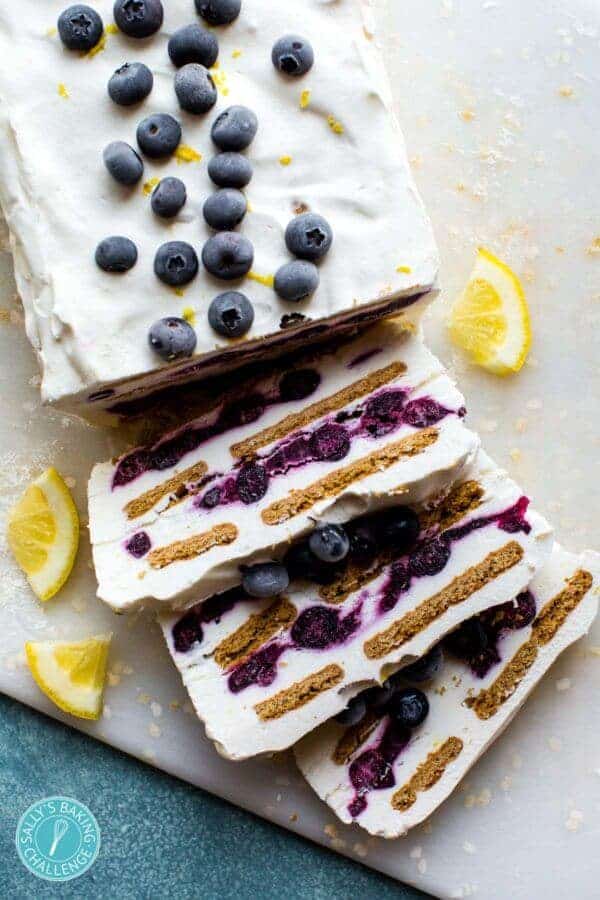 All the flavors in this dessert scream out summer – and party. No bake desserts are perfect for make ahead party menus like this one, and there's not a better way to end the night than with ice cream!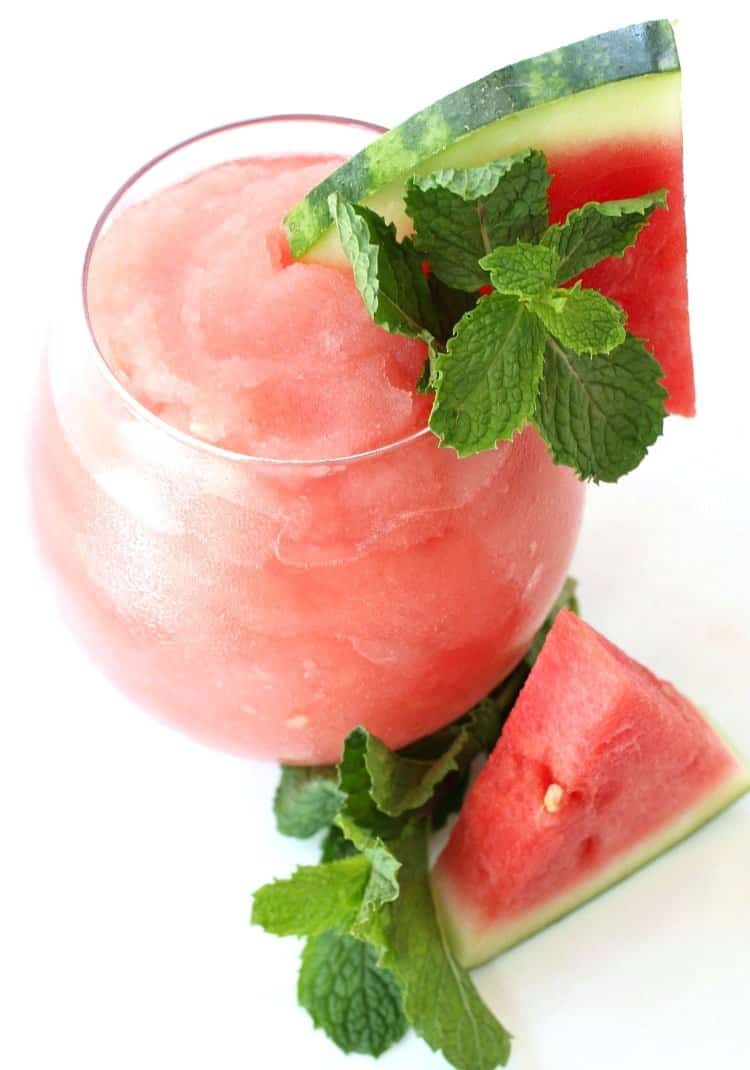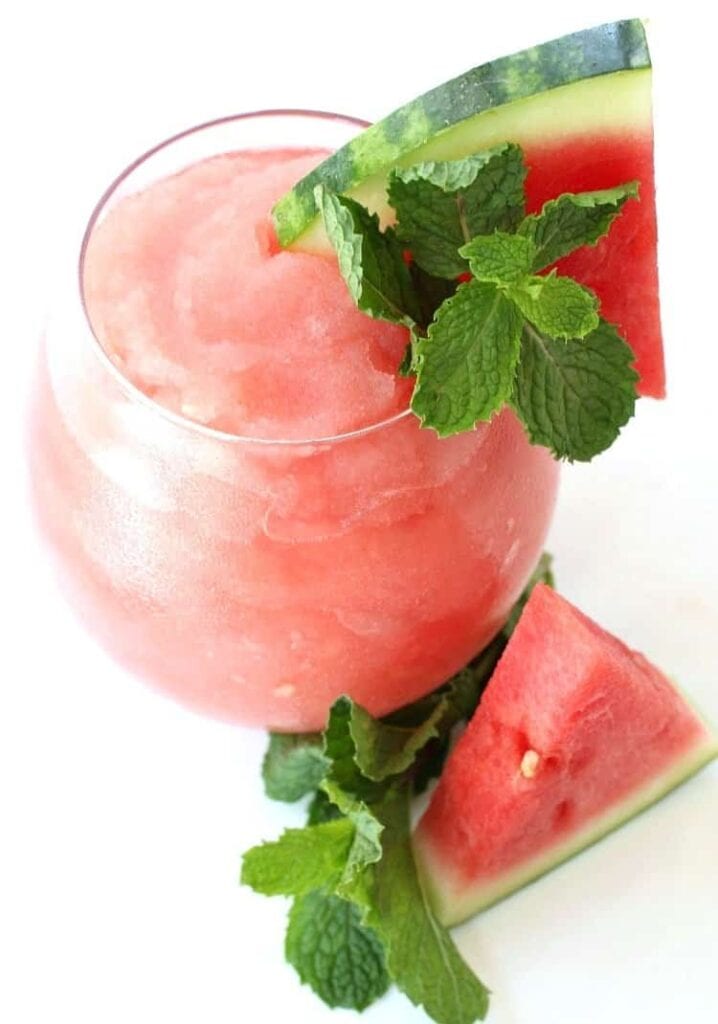 Boozy, refreshing and SO easy to make. Definitely want to make this granita ahead of time so it sets then pull it out of the freezer a few minutes before serving…scrape it up and serve in fun dessert dishes!