These Bratwurst Recipes & Ideas are our favorite bratwurst recipes and some sausage recipes that you can swap out with bratwurst!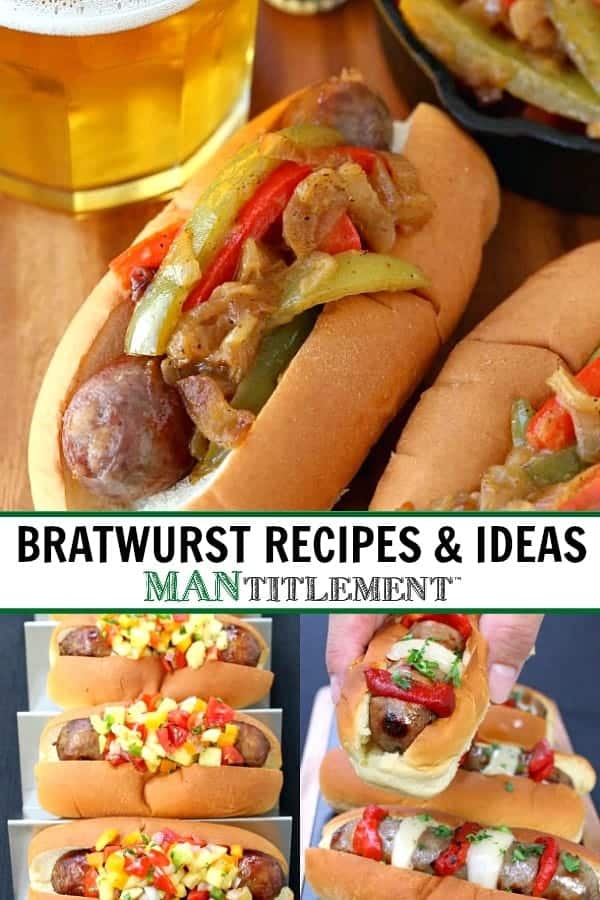 Bratwurst, brats – who doesn't love 'em?
We sure do, and we're sharing our favorite recipes with you today! Some recipes towards the end are Italian sausage recipes that can easily be swapped out with bratwurst, or vise versa!
PEPPER & CHEESE HASSELBACK BRATSWURST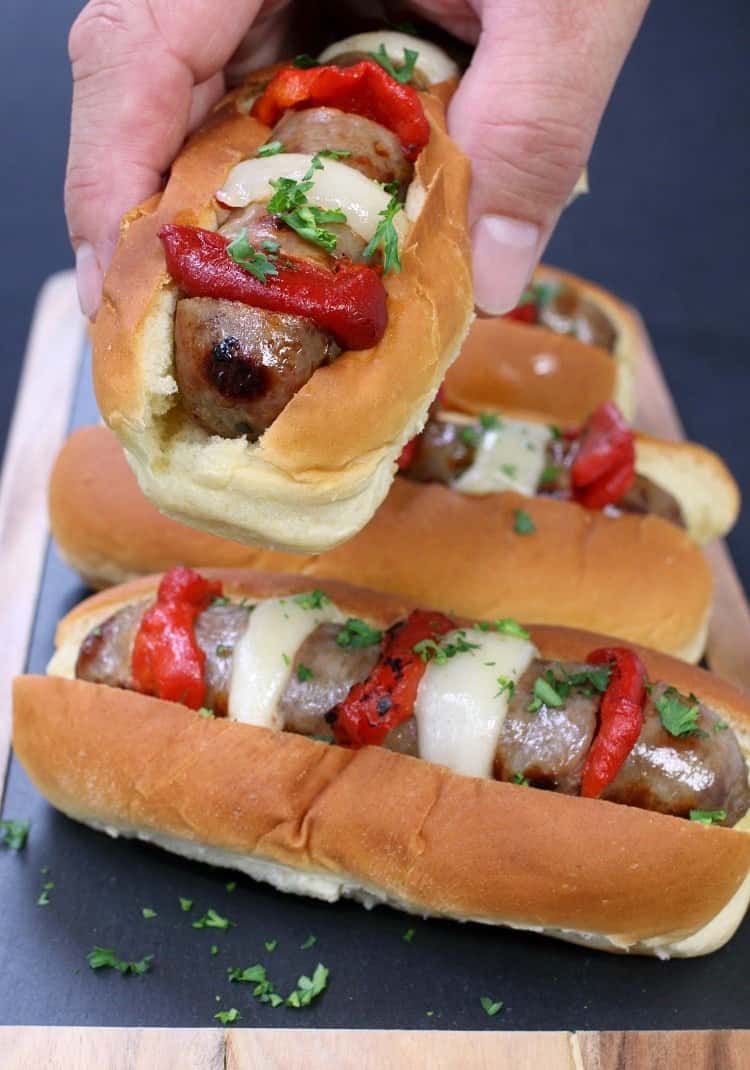 This is our most recent bratwurst recipe and we can't get enough of it. Bratwurst cooked in beer and onions, then stuffed with roasted red peppers and jack cheese. Honestly, tell me one person that wouldn't love this sandwich!
BEER BRATS WITH PINEAPPLE TEQUILA SALSA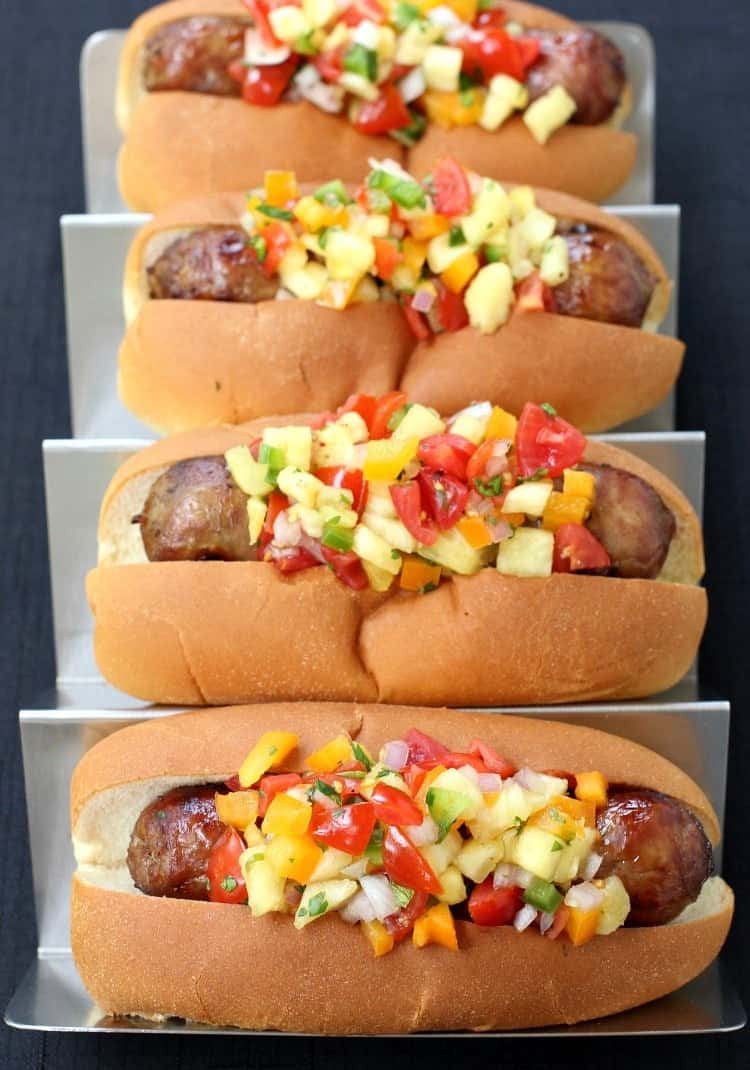 The pineapple salsa topping in this bratwurst recipe is ridiculously good. The salsa gets a kick from the tequila but also a sweet flavor from the pineapple to balance it out. Make sure to make a double batch so you have enough to put it on everything.
Chips, tacos, burgers…everything.
GERMAN STYLE SAUSAGE SANDWICHES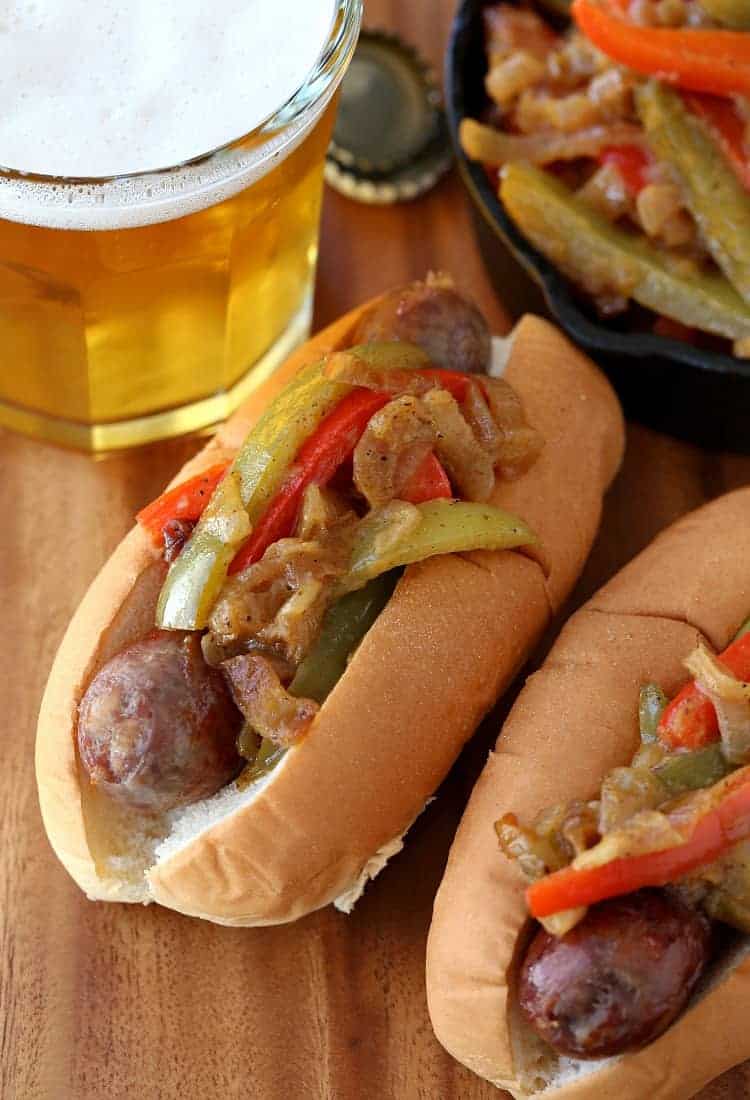 We originally made these sandwiches with Italian sausage, but obviously German bratwurst would be an excellent swap out! The German style pepper topping has a mild mustard sauce that goes perfectly with hot dogs, sausages, bratwurst or burgers!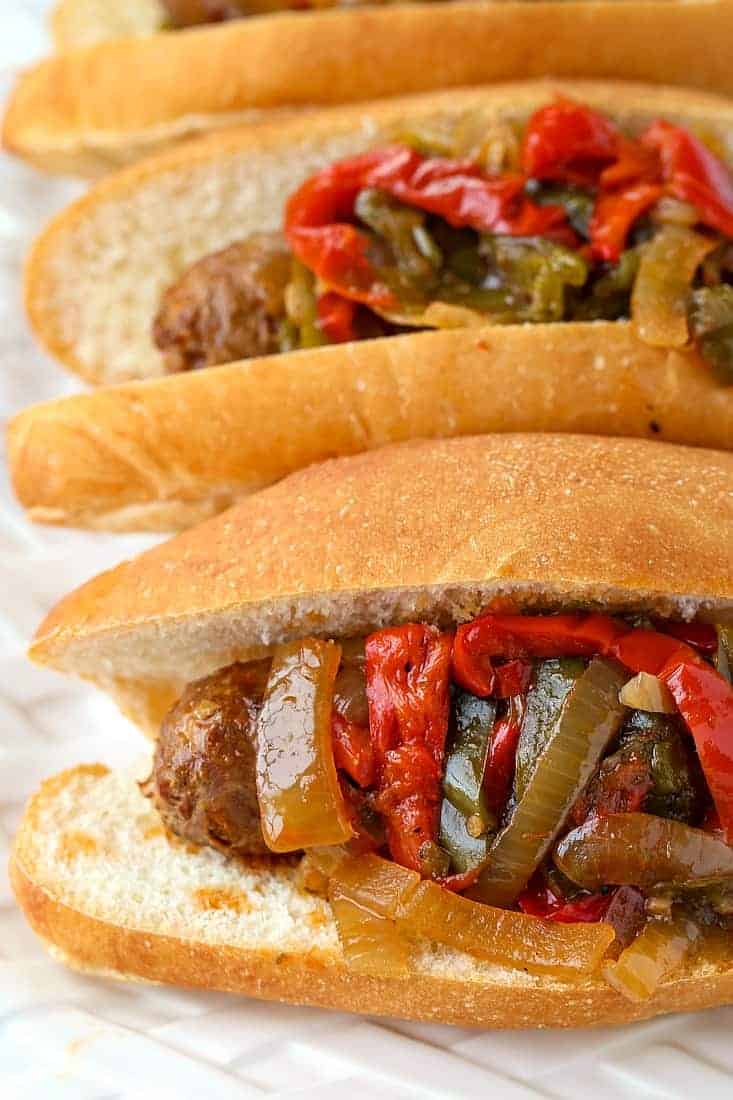 Everyone loves a good sausage and pepper recipe! Especially for Sunday dinners or game day, at home or away! BBQ's sometimes leave your grill clogged with burgers and chicken, so having something going in the crock pot is key!
We've actually made this recipe a few times with bratwurst and it comes out SO good, we have a hard time deciding between them. A splash or two of beer is the perfect addition to your crock pot when you make this recipe with bratwurst!
TEX-MEX SAUSAGE TORTILLA ROLLS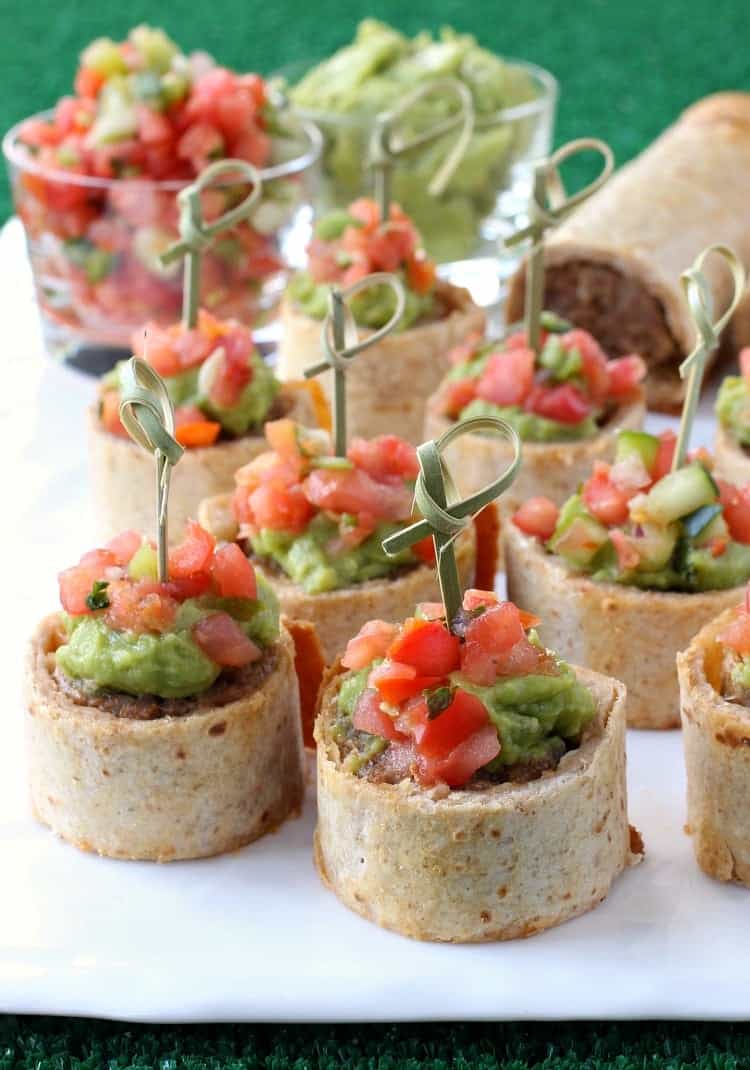 These addicting appetizers are made with cut Italian sausage, but throw some bratwurst in there instead? If Italian sausage can be Tex-Mex then so can German sausage! Or swap out the toppings here with the pepper topping from our German Style Sausage & Peppers recipe!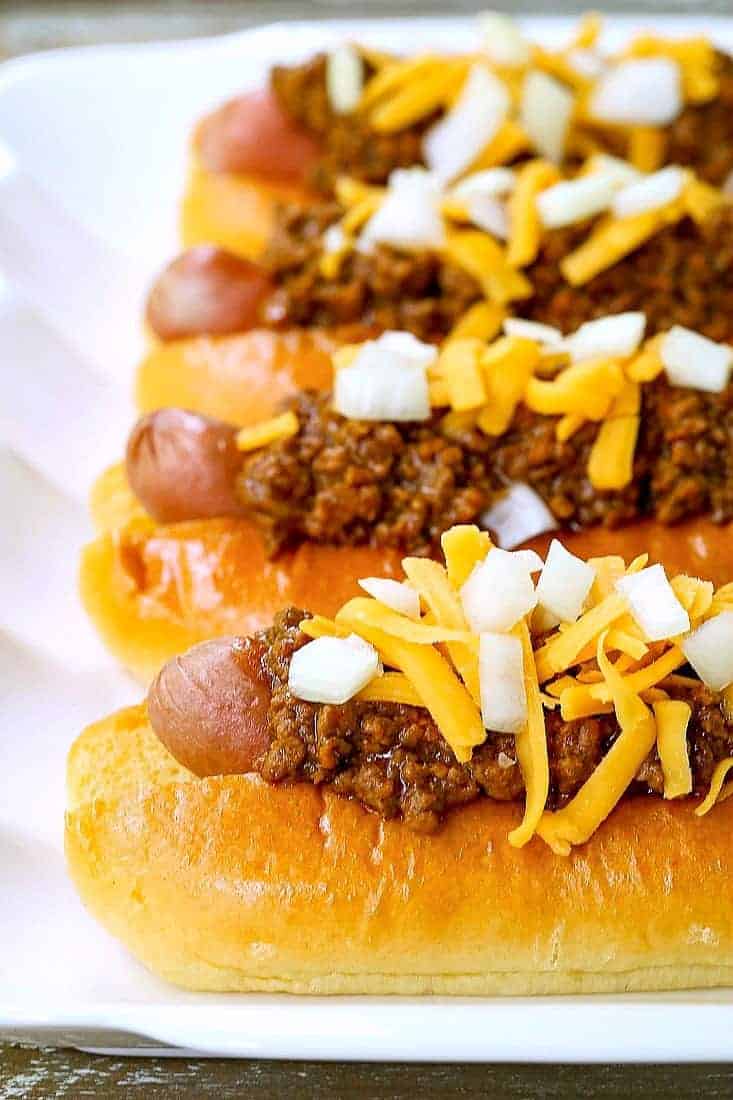 Chili is a staple at our house. It can be turkey, beef, chicken – beans or no beans. Mostly beans though, our boys love beans.
But when we make chili as a topping for hot dogs, sausages or bratwurst we use this chili recipe. No beans in this one, this beef chili cooks low and slow until the beef is almost melty. The perfect topping for all of your burgers and sausages!
If you guys have more Bratwurst Recipes & Ideas, please let us know in the comments below! We love hearing new recipe ideas – and we might even take a few and make them!
So the next time you're making a recipe and reach for regular sausage, try swapping out a bratwurst or two for a different flavor that I know you're going to love!