We're back with Dinner Recipes Part 4! A weekly menu planner to help you figure out the age old question, " What's for dinner?"!
Are you guys getting sick of the cold weather as much as we are? We're deep into comfort food dinners like beef stew and slow cooker recipes to get us through until spring!
I feel like the end is in sight though, spring is right around the corner! The days are getting longer, it's not pitch black when the kids leave for the bus in the morning. It's coming.
Then we can get back into our Low Carb Recipes and some summer time grilling and cocktails! Now that's my favorite time of the year, when you can't wait for work to be done so you can sit out on the deck with some food, drinks and friends.
But for now let's stay in our sweats and cozy up to a few of these delicious and cozy in our Dinner Recipes Part 4 week!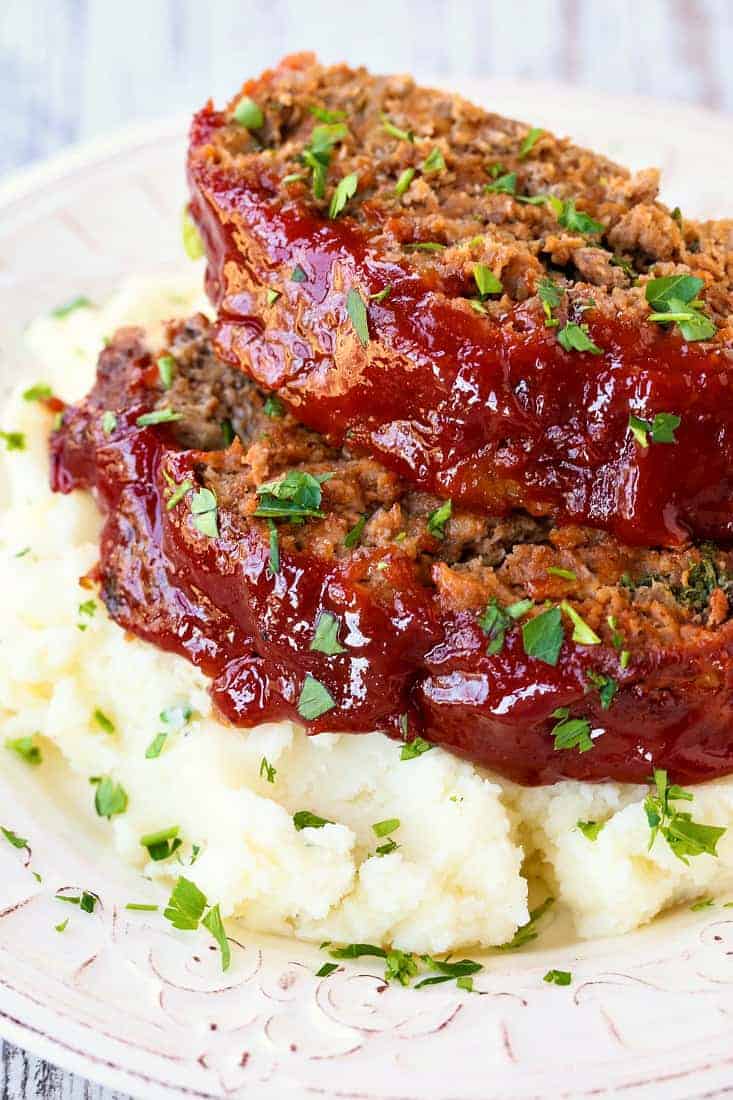 This mouth-watering, classic meatloaf recipe is a dinner you'll be making for years to come! We love the tender meatloaf this recipe makes and the glaze on top – it's the perfect sweet and tangy ketchup glaze you remember!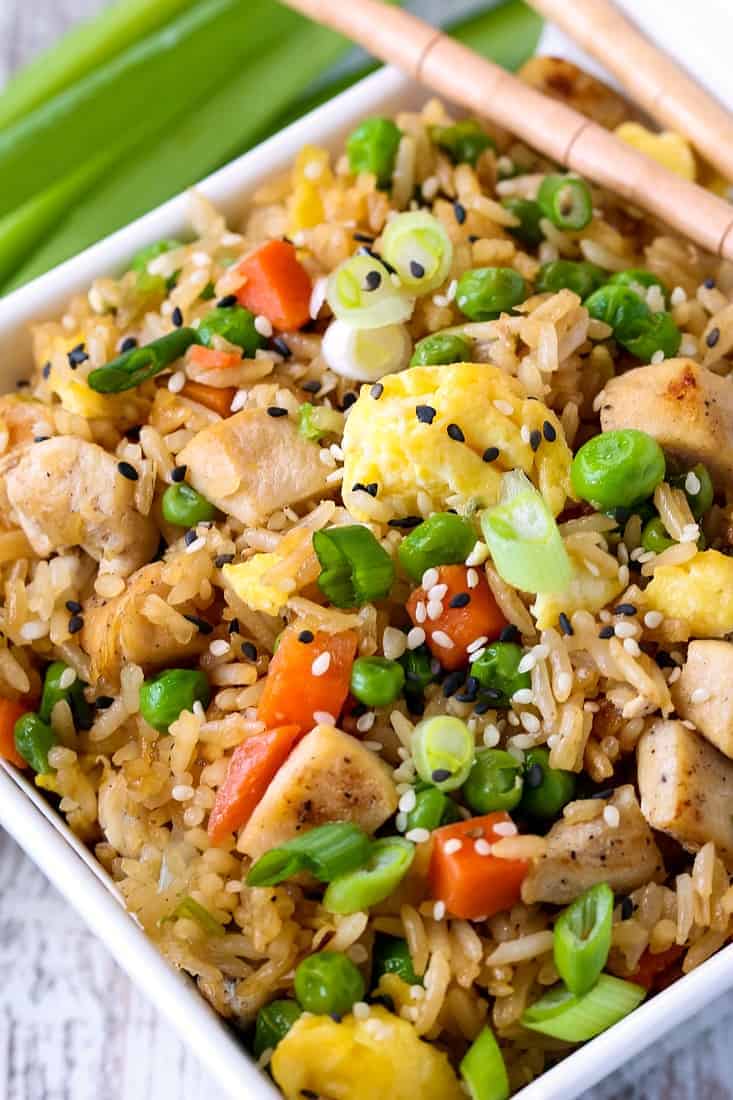 Fried rice usually appears on our dinner table once a week. It's such an easy, healthy dinner that can also use up tons of leftovers in your refrigerator! Click over to the recipe to see our tip for getting this fried rice perfect every time!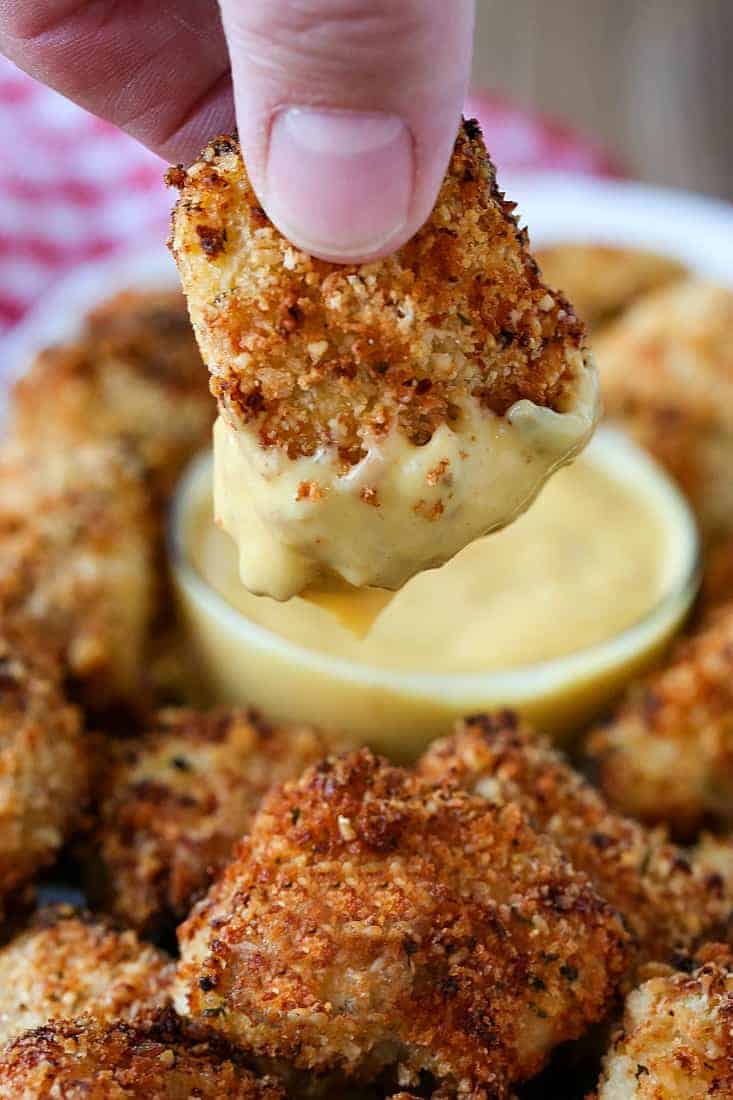 Do you guys have an air fryer? We just started using ours and we LOVE it! These chicken nuggets come out so crispy you'd swear they were deep fried!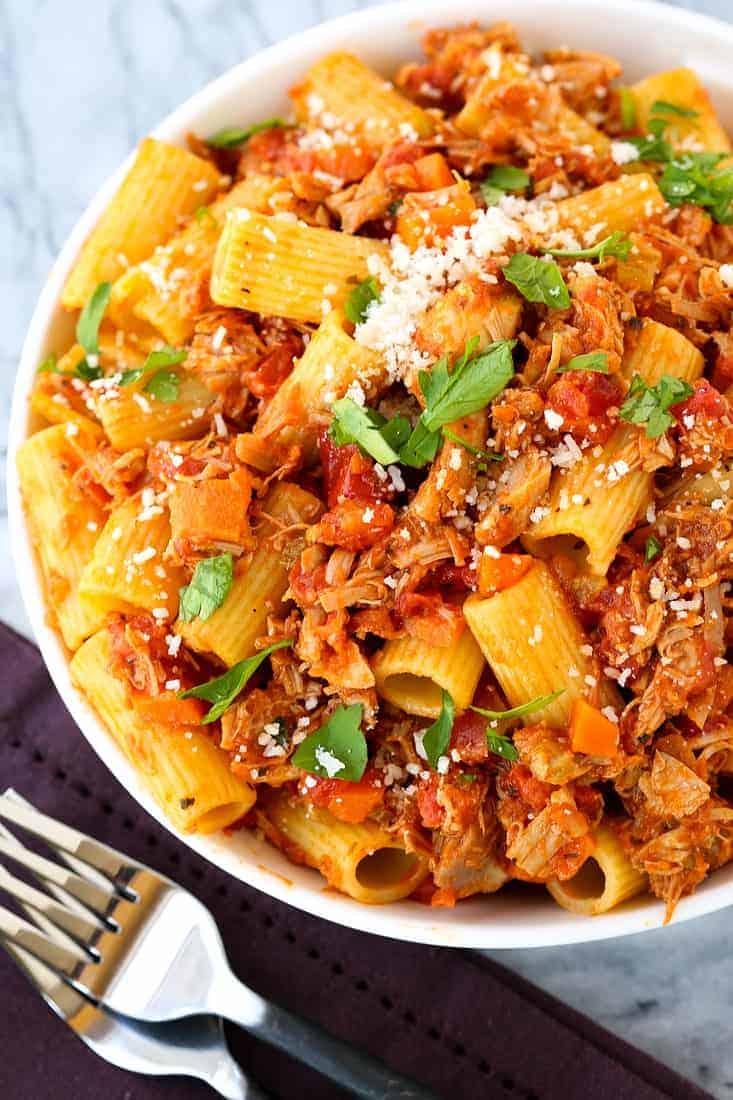 Bolognese is typically a meat sauce, but we used leftover turkey in this pasta sauce! You can grab a cooked turkey breast right by your rotisserie chicken too if you don't have leftovers!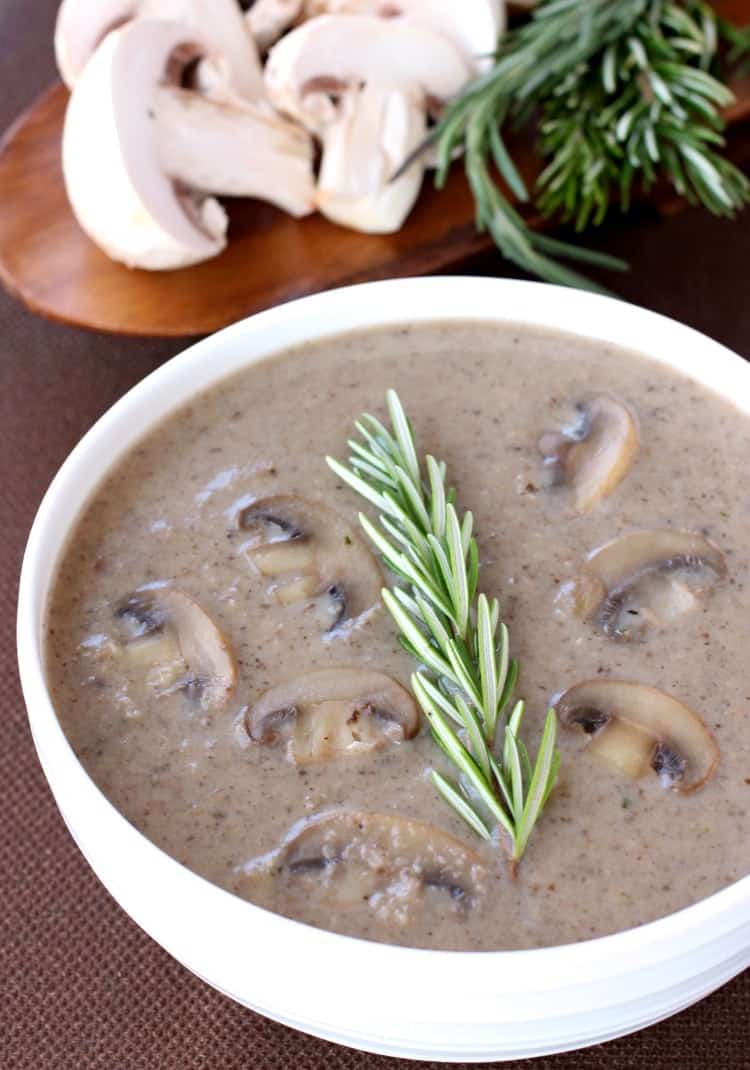 We try and get at least one meatless meal in during the week and this soup recipe is a delicious way to do it! This mushroom soup is a very low carb recipe too!
Our boys typically don't leave us with too many leftovers from dinner unless it's a big meal like Turkey Breast or Ham Dinner. So we're cooking at least 5 out of 7 days of the week, if not more!
There are days that we go out to eat or grab what we can find on the way home from a sporting practice but I can bet a solid part of our week is making food. Not a fan of cooking EVERY day? We get it. Maybe you've got a busy job outside of the home and meal prep on the weekends?
We've got you. Try any one of these ideas in our Dinner Recipes Part 4 series and you'll have leftovers for the week!
Looking For More Dinner Ideas?
Slow Cooker Sausage and Peppers
Crock Pot Applesauce Pork Roast