We're sharing our favorite Dinner Recipes For The Week! Family friendly dinner ideas to end the "what's for dinner" struggle!
After all the holiday food struggles, we've been making lots of low carb dinner recipes! Fun recipes like these Italian Deli Roll Ups and these Hamburger Cheese Crisps definitely make it easy! But we always get in our favorite dinner recipes each week too!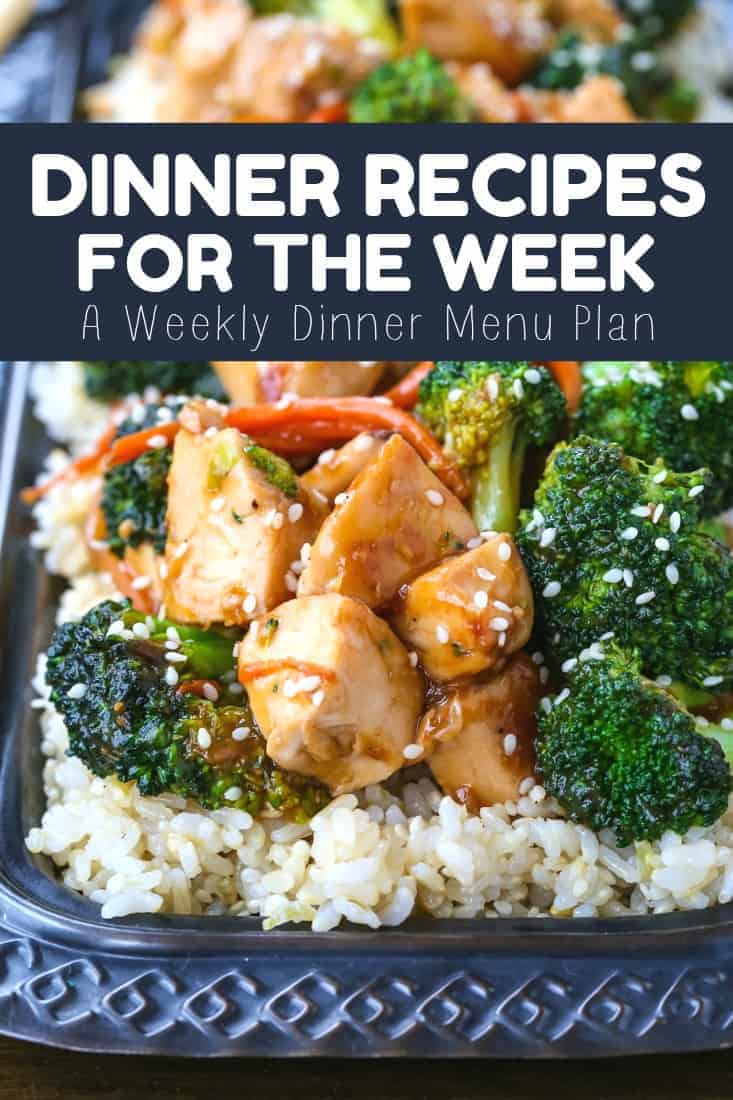 We feel ya. The dinner struggle is real. And that's coming from people that have a food blog. "What's for dinner" is the first question that both of our kids ask when they walk through the door after school.
Now, we always have something for dinner going on, don't get me wrong. It just might not be something our kids necessarily want. But as they know, dinner is not an optional request in our house. Dinner is what dinner is, eat it or don't.
Our kids are great eaters though so we really can't complain. Our only complaint is that they just eat too much!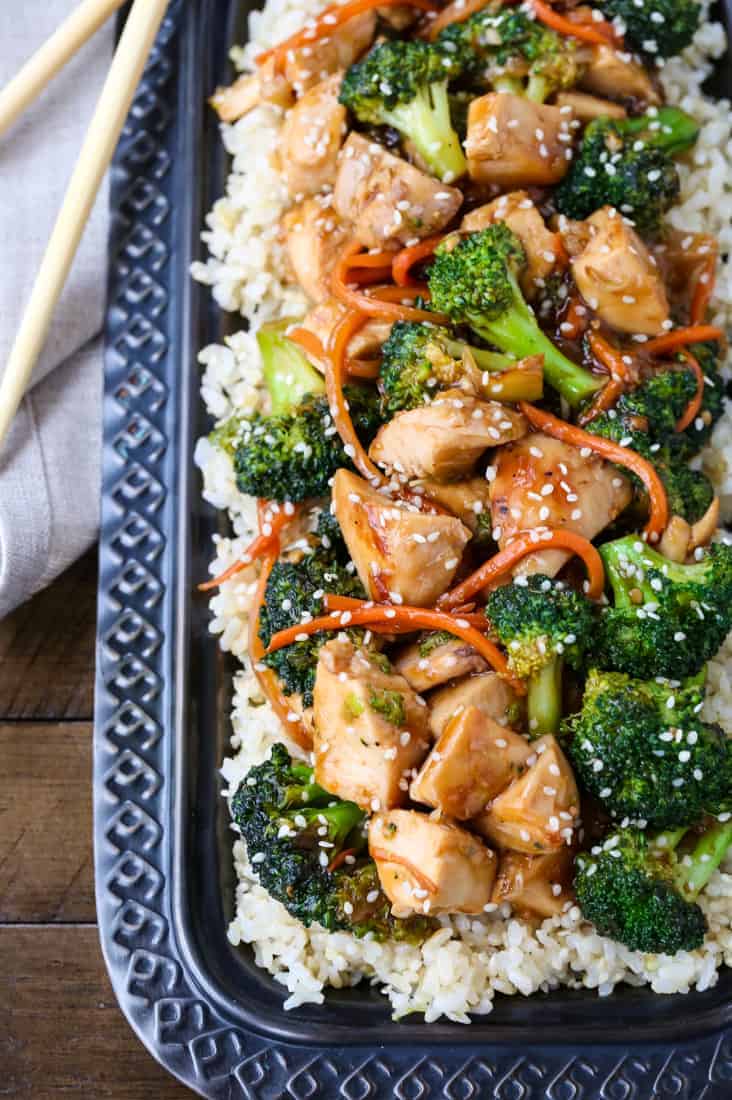 Stir fry is a huge deal in our house. I mean HUGE. We use our favorite homemade stir fry sauce and we make every stir fry recipe we can think of! It's a great way of using up leftovers in your fridge, too!
If you're looking for a low carb stir fry recipe try this Spaghetti Squash and Sausage Stir Fry!
Easy Chicken and Broccoli Meatballs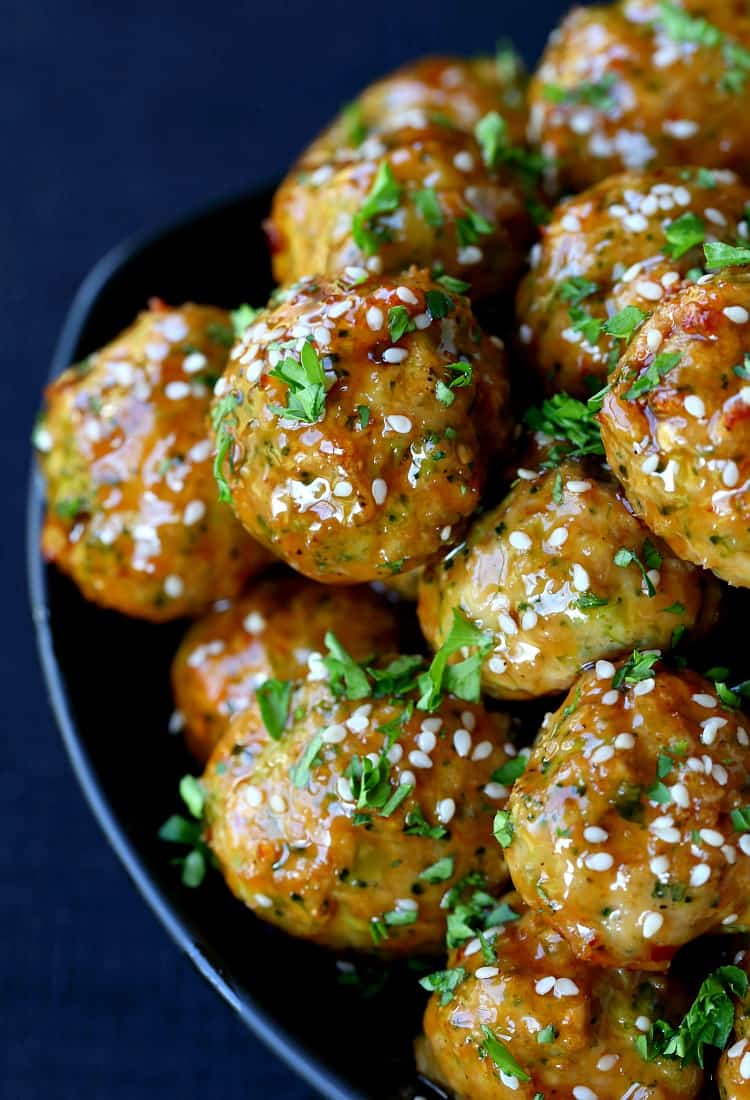 This meatball recipe is one of our kids most favorite dinner recipes! We usually make them after we have stir fry or something else that we've made rice or noodles for. Just spoon these meatballs over a pile of steamed rice or ramen noodles and dinner is done!
Also, this meatball recipe is very low carb, only about a carb per meatball so if you're on a low carb diet just eat them as is!
Ground Beef Tater Tot Casserole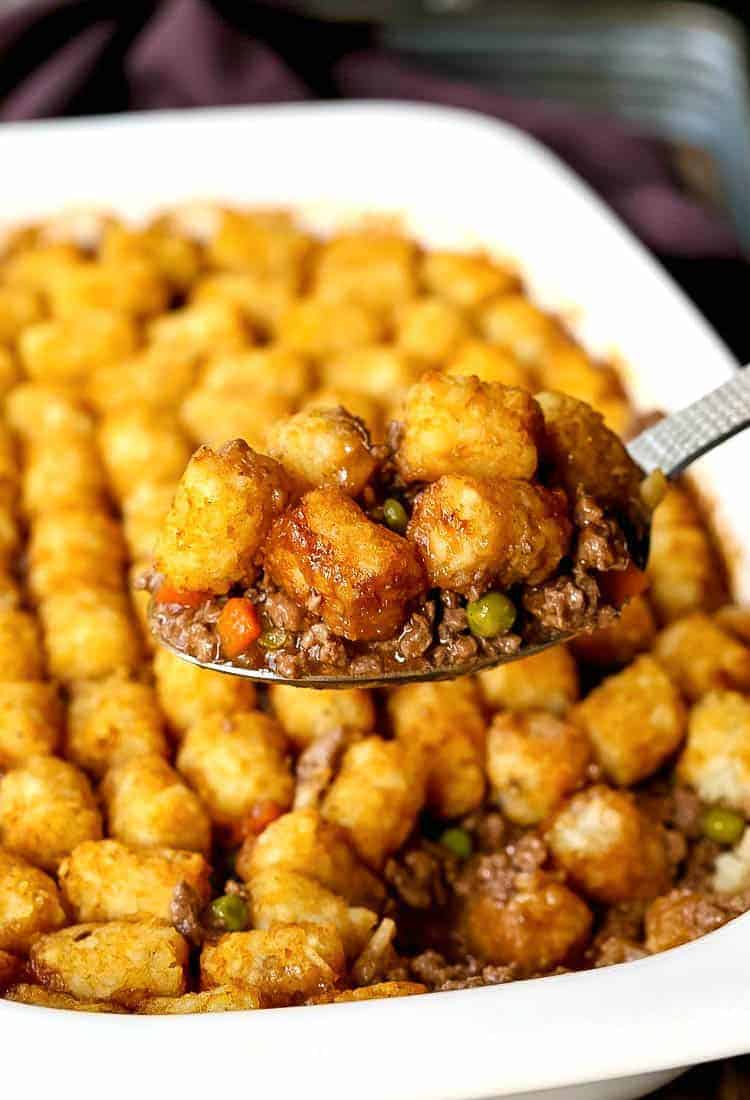 Ok so we've got a couple healthy dinner recipes in our corner so far, let's get to something a little more hearty! This tater tot casserole is SO good, there won't be a leftover in sight.
What's not to like here? Ground beef and vegetables in a creamy brown gravy topped with crispy tater tots…it's a match made in heaven. I just know your family is going to love this tater tot casserole as much as we do!
When I say easy, I mean you're kids can make this dinner recipe.
Our 14 year old loves this penne vodka so much he whips it up whenever he's in the mood for it. So yes, we have to always keep penne, cream and tomatoes on hand.
AND yes, we let him use the vodka in this recipe, totally supervised. Promise. But if you really don't want to use the vodka, it's still an awesome pasta recipe without it. Vodka does make it better though!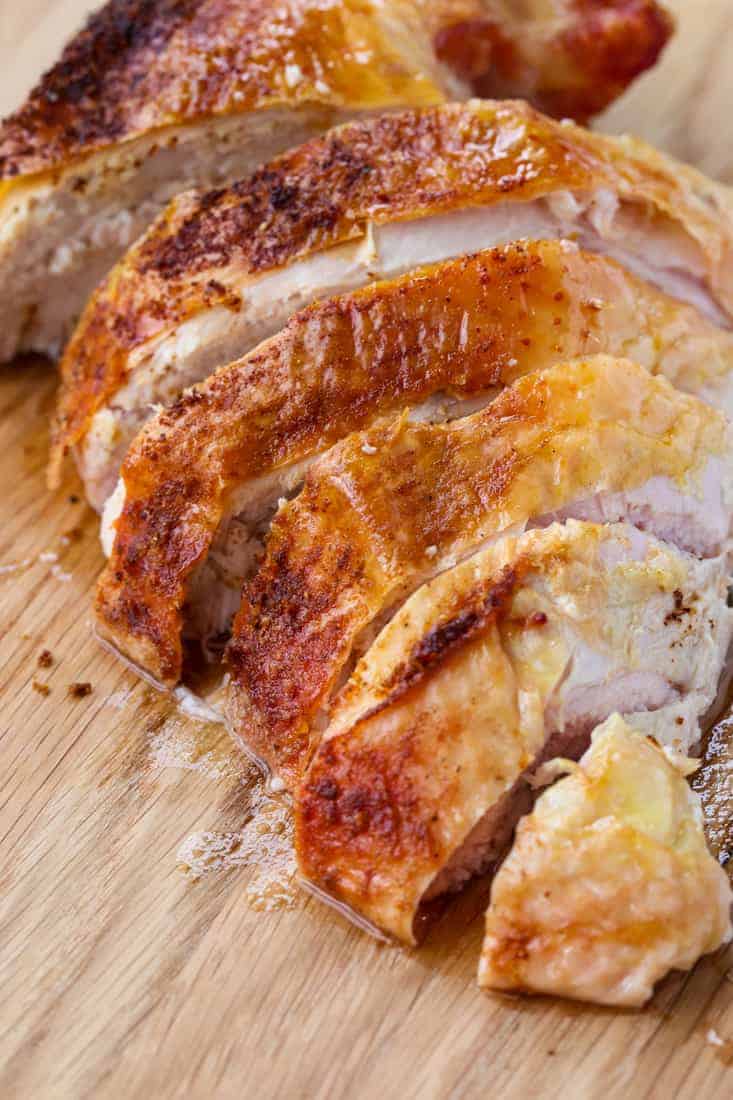 Heading into the weekend we like to make something like this roasted turkey breast, not only to have for dinner but to cut up and keep in the refrigerator for weekend snacking!
Leftover turkey is so great to have for sandwiches or salads or leftover turkey recipes like our Homemade Turkey Soup, because that is a perfect weekend dinner recipe right there.
Stay tuned for our next round of dinner recipes coming up next week! If you guys have any suggestions or want to send us your favorite dinner recipes leave a comment below the post!