These Easy Ground Beef Recipes are great dinner recipes for any night of the week! They don't take long to make, they taste amazing and they're guaranteed to be dinners that you make on repeat.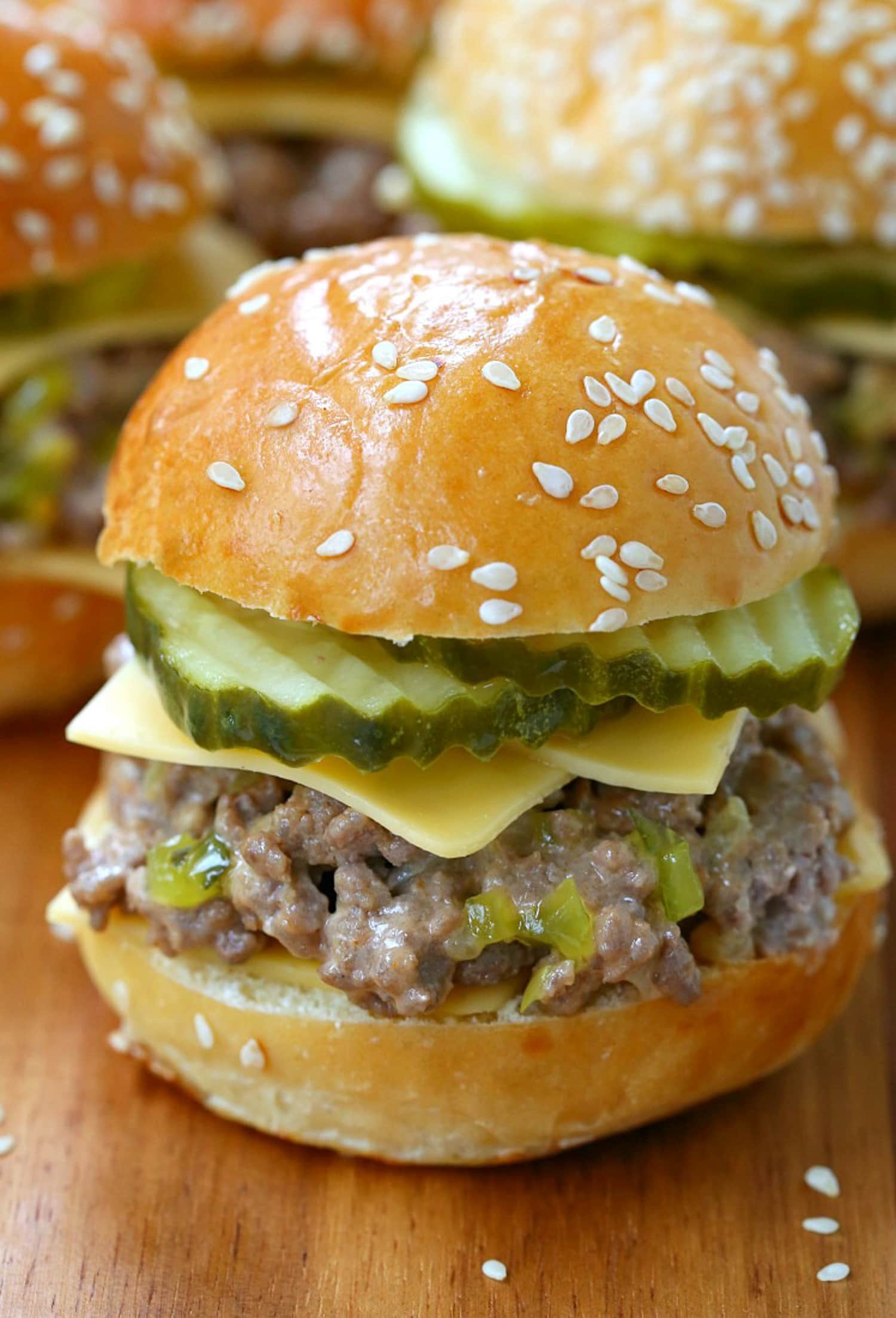 We're huge fans of ground beef. It's such a fun and practical meat to have around the house, and you can use it to make almost any style of cuisine. So we decided to throw together a round up of some of our favorite easy ground beef recipes.
These are recipes that you can make any night of the week, usually with ingredients you already have in your pantry. They won't take long or make a big mess, and the end result is a delicious and often nutritious meal.
You've got to give these easy ground beef recipes a try. They're as fun to eat as they are quick to make!
Why Cook With Ground Beef?
Here are a few reasons why ground beef is one of our go-to ingredients.
It's easy. Ground beef is so simple, in the best way. You don't need to baby it, or worry about nailing a specific temperature. You just cook it for a few minutes until hot all the way through, and you're ready to go.
It's versatile. As you'll see in the round up of easy ground beef recipes, it's used in nearly every cuisine. Whatever kind of food you're craving, you can probably use ground beef as your protein.
It's affordable. Ground beef is also one of the cheapest types of meat at the grocery store. If you want an affordable source of protein, it's a great option.
Tips for Success
Here are a few tricks and tips to get the most out of your ground beef.
Get some color on it. Don't be afraid of cooking with a high temperature when cooking your ground beef, and don't feel like you need to constantly stir it. Just like a steak, ground beef is best when it gets a little color on it.
It can take seasoning. You can put a lot of seasoning on ground beef. Don't be shy with the salt or the spices when cooking with ground beef!
Cook off the liquid. There's often a bit of liquid in ground beef, and it can easily mess up a recipe. When cooking the beef, make sure to either pour off the liquid as it leaks out of the meat, or cook the beef long enough that the liquid evaporates.
30 Easy Ground Beef Recipes
These ground beef recipes are fun, easy, and packed with flavor. They don't take long to make, and you'll love them!