Easy Ground Beef Recipes are a life saver in the kitchen! Getting dinner on the table will be a breeze with any of these easy recipes!
Let's get right into it. We know you're on the google there, looking up easy ground beef recipes. We do it too. Ground beef is an easy ingredient to have on hand in the refrigerator or freezer and you can make SO many recipes using it!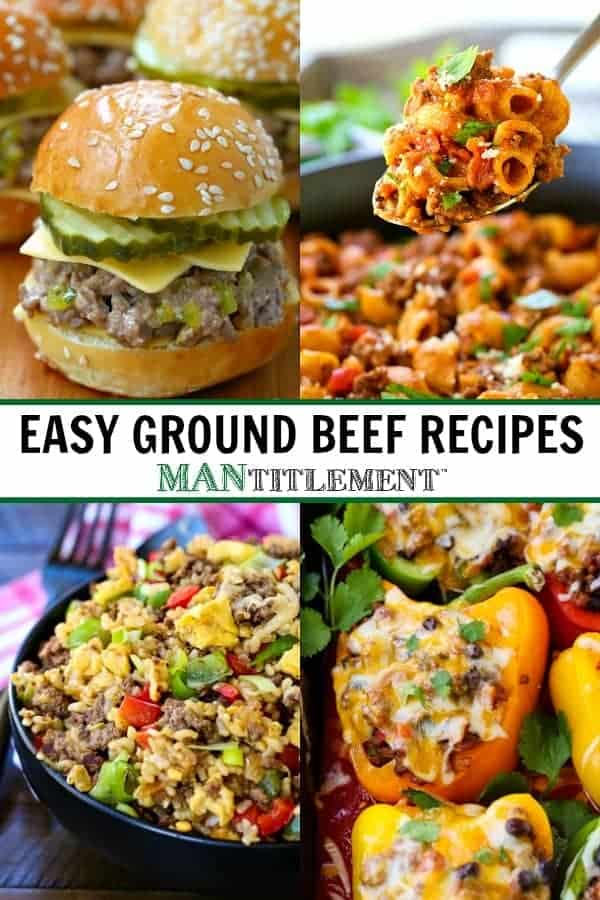 This collection of easy ground beef recipes is going to make meal planning a snap! There's something on this list for everyone, from low carb recipes to decadent comfort food, to everyday recipes that will be on your constant dinner rotation!
The Best Ground Beef Stroganoff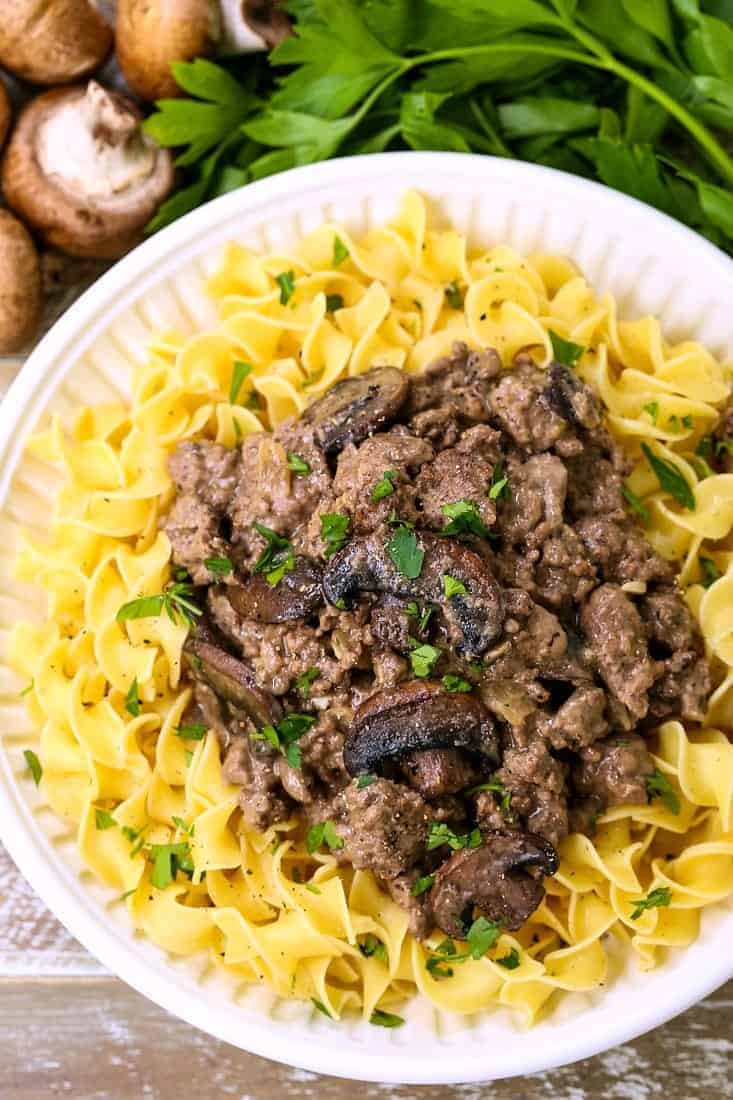 We love making beef stroganoff using this recipe with ground beef! Keeping the beef in larger pieces is our tip for making this recipe, and serve over noodles to soak up all the creamy sauce!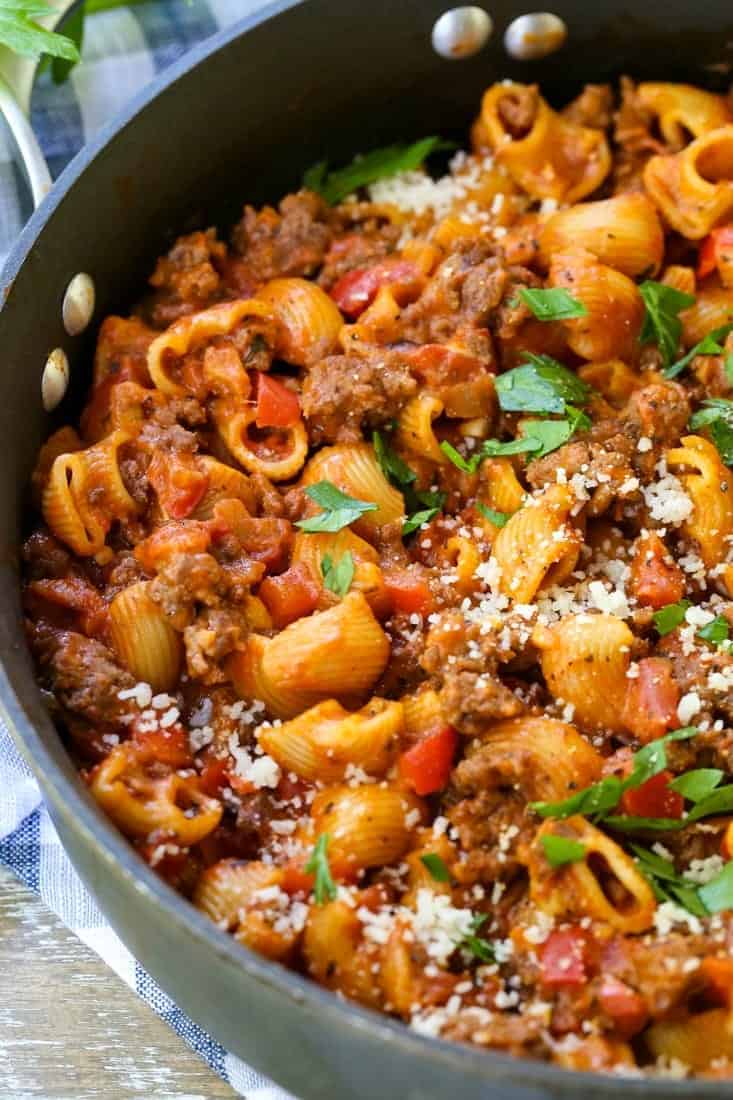 This beef goulash is one of our newer recipes here and we can't get enough of it! Creamy shells and red peppers with loads of beef and tomatoes, it's comfort food 101!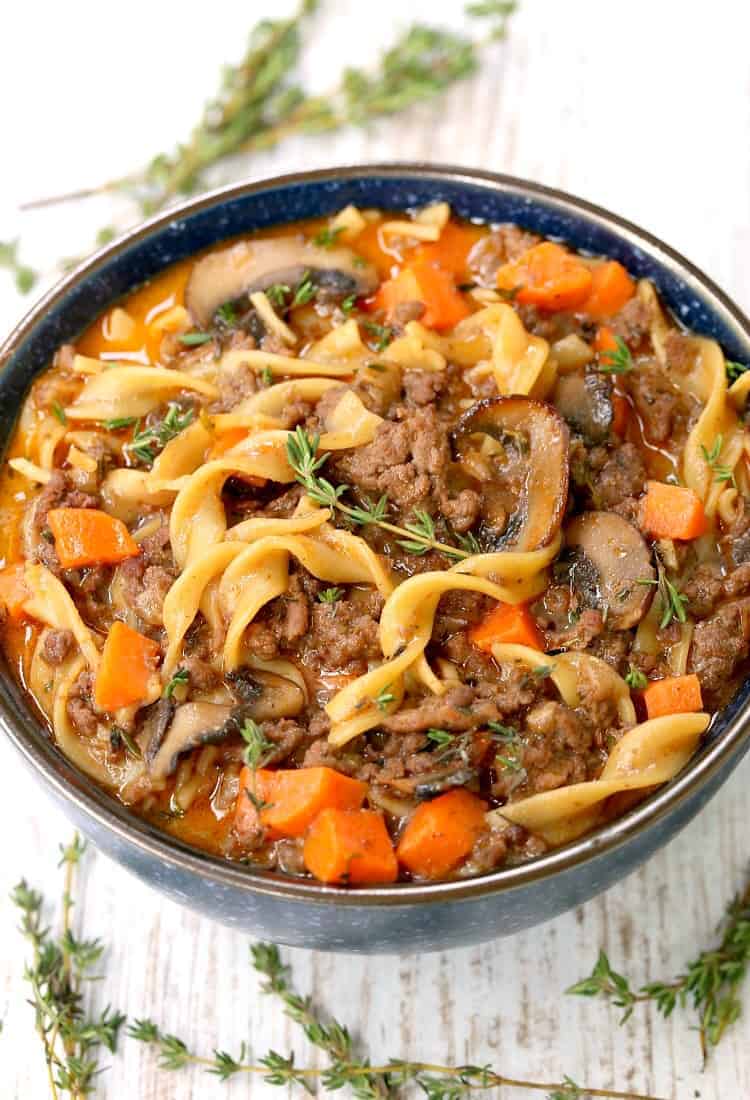 There's nothing like a comforting, hearty bowl of soup for dinner and this soup recipe fits the bill! Loads of mushrooms, noodles and beef swimming in the most delicious broth!
Slow Cooker Cheesy Beef Stroganoff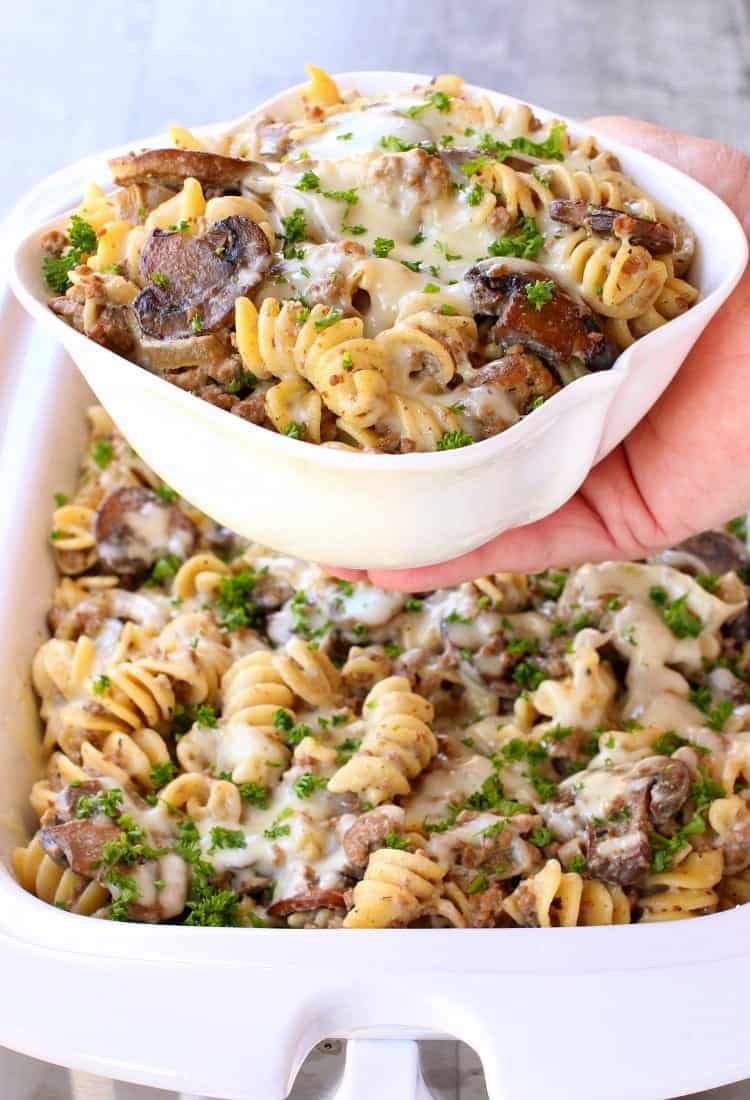 This slow cooker beef stroganoff is comfort food 101. Cheesy pasta with ground beef and mushrooms that cooks all afternoon while you're away!
Grandma's Sunday Meatballs and Sauce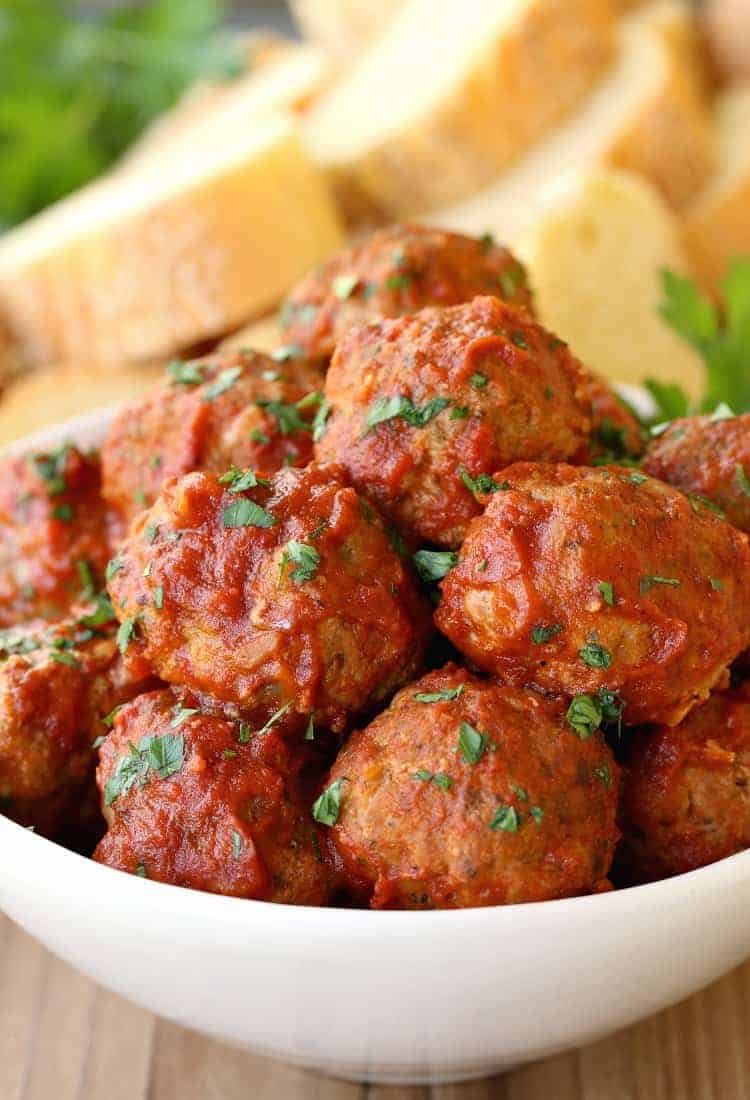 This sauce and meatballs recipe is what Sunday dinners are all about! This recipe will feed an army, or just that giant Italian family coming over for dinner…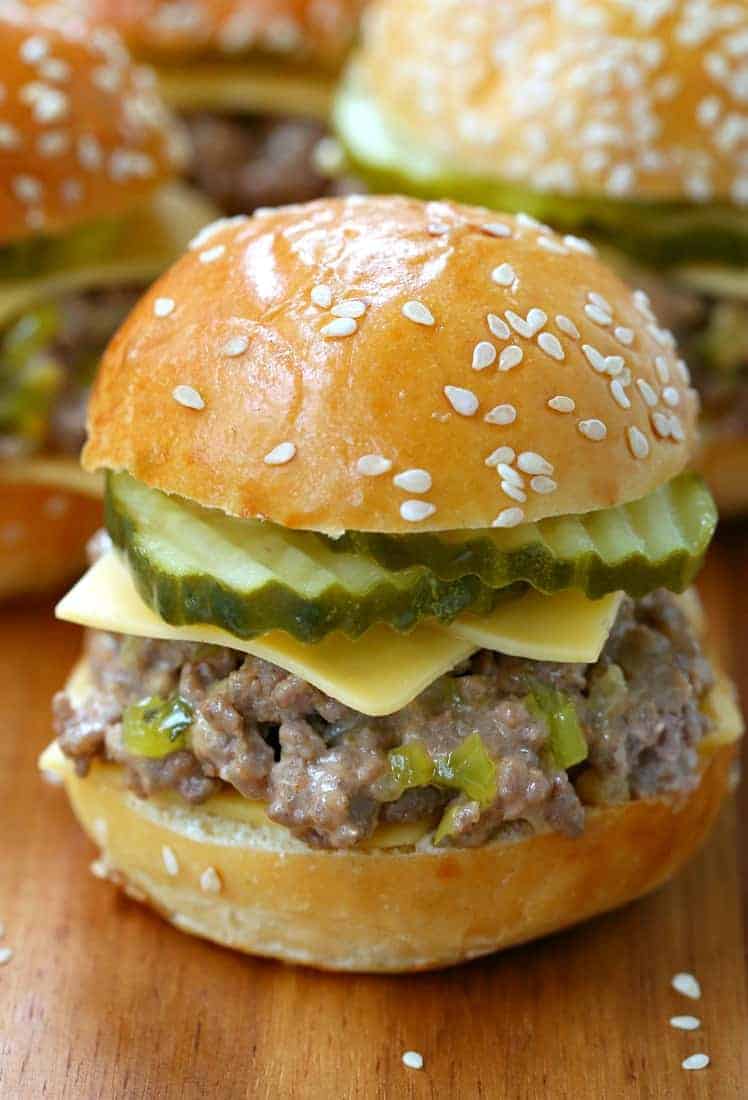 One bite of these mini sloppy joe's and you'll swear you're eating a Big Mac! These sliders are perfect for parties or a fun dinner at home!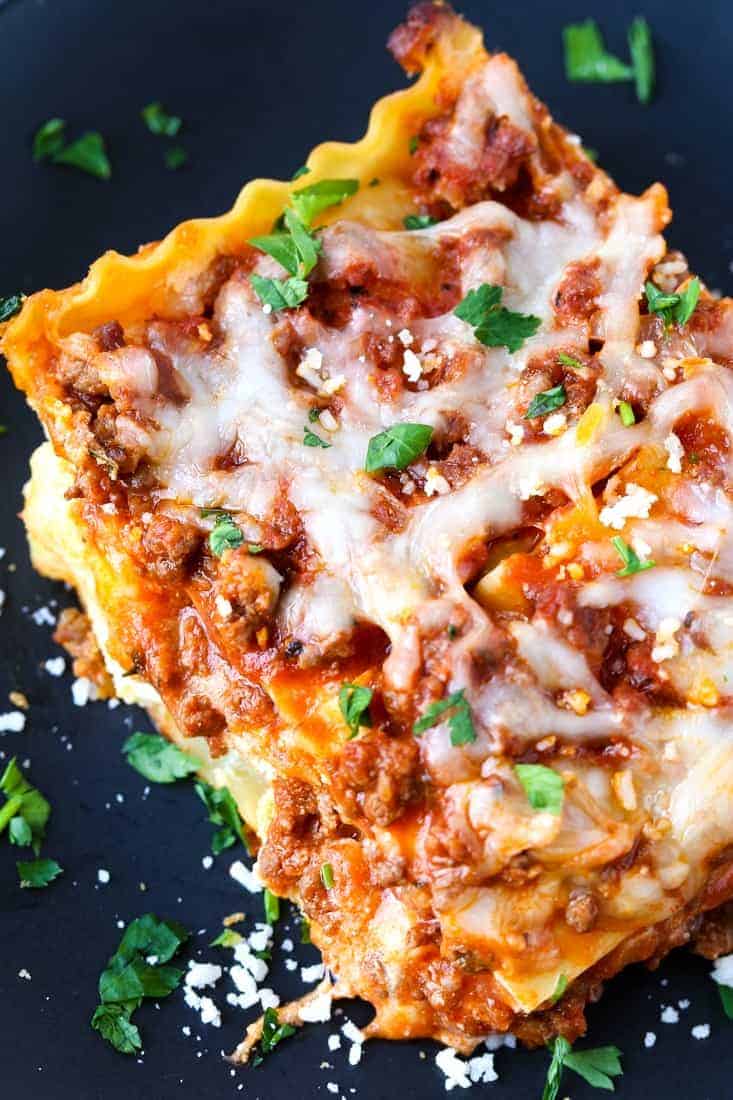 This mouth-watering beef lasagna will become your favorite lasagna recipe! Not too saucy, not too dry, it comes out perfect every time!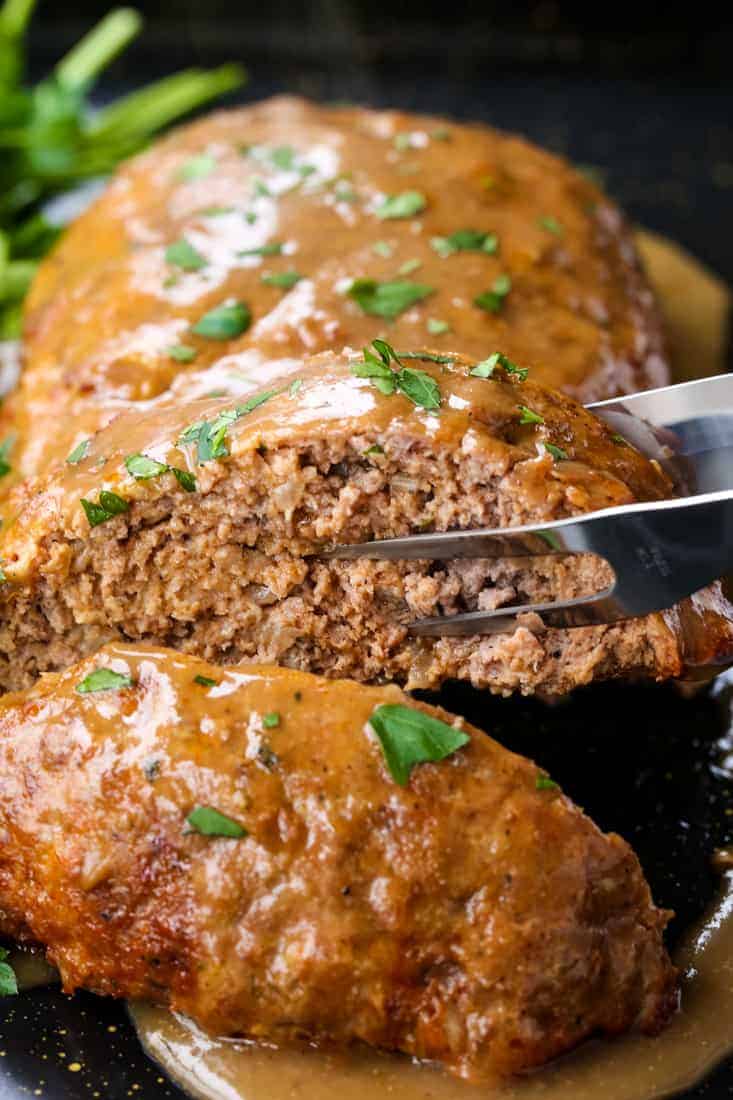 This comforting meatloaf recipe is a family favorite! Serve with crispy fries or mashed potatoes on the side!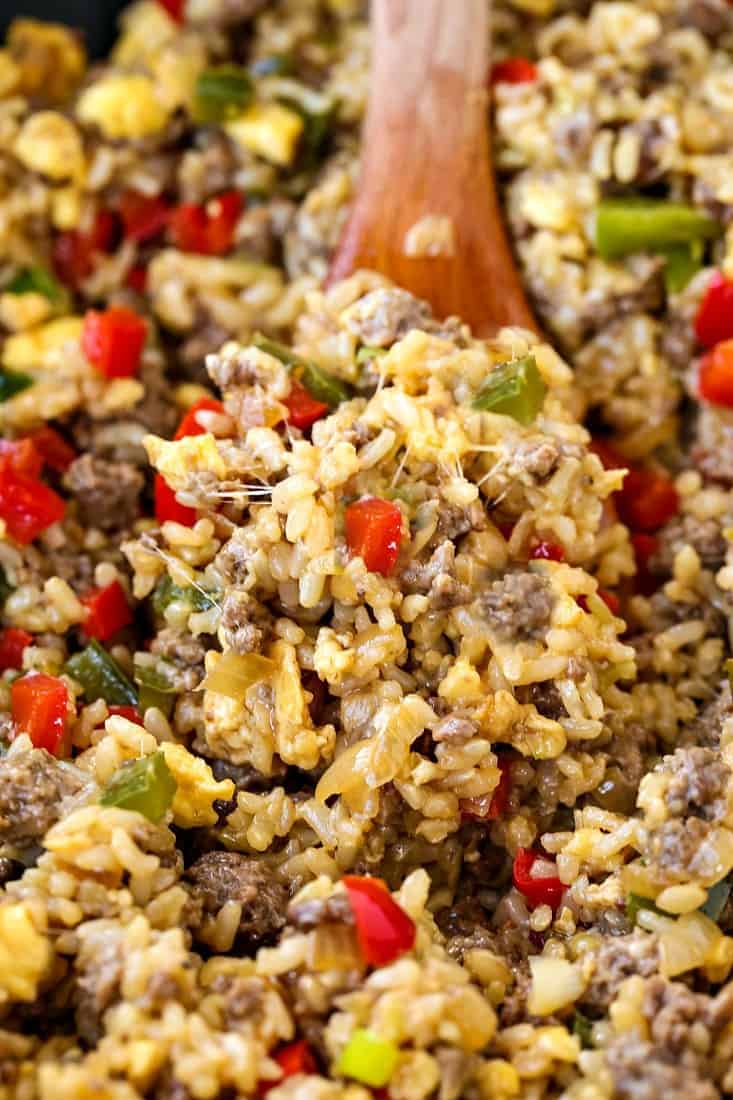 How can fried rice be made to taste even better? Add ground beef, peppers and cheese, that's how!
Cheeseburger and Fries Chowder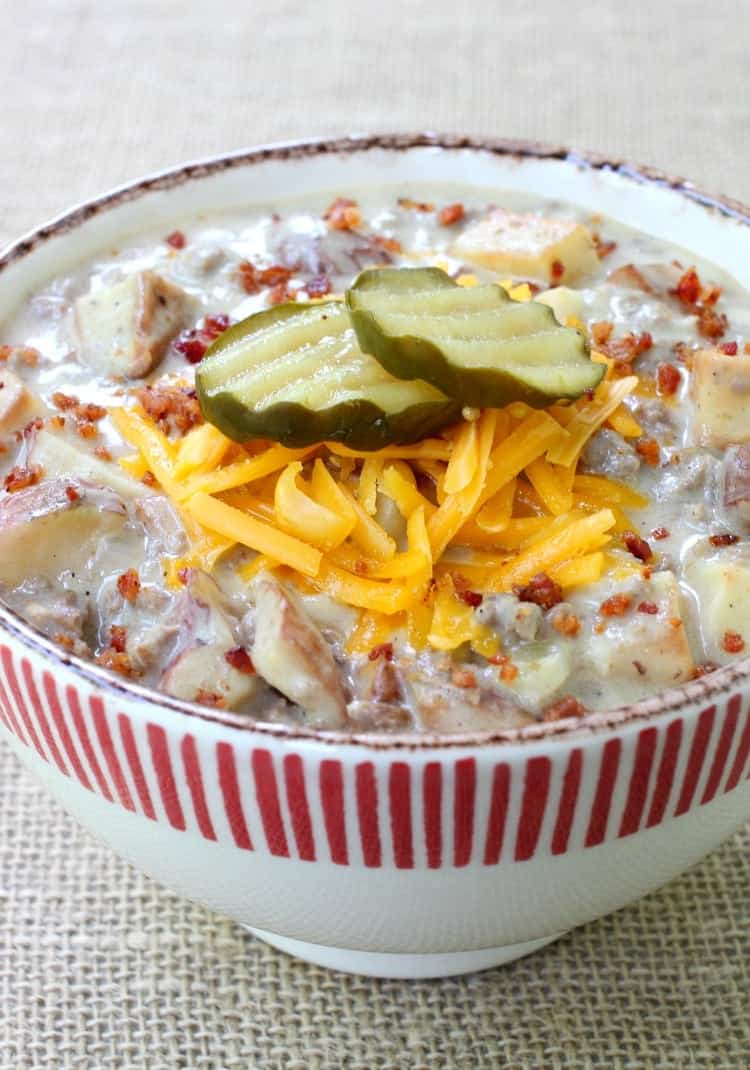 This chowder is so thick and creamy it's almost like a stew! Our cooking hack in this recipe is making crispy potatoes and then adding them to the chowder!
Low Carb Hamburger Cheese Crisps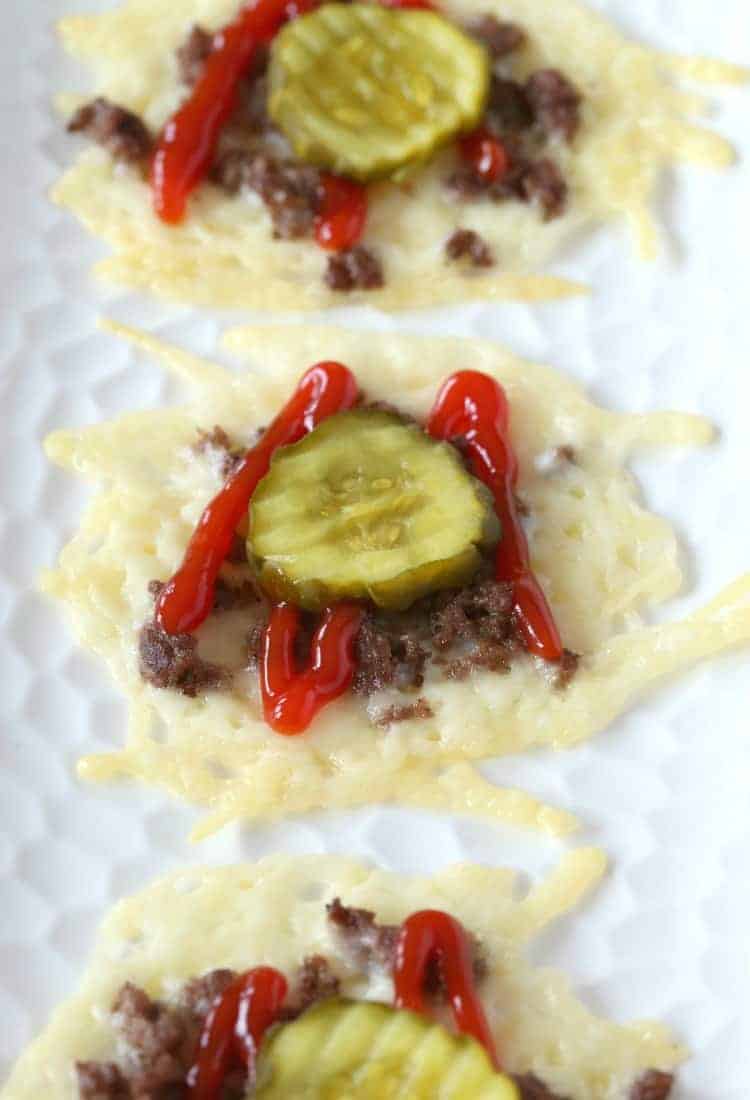 These low carb cheese crisps are a perfect one bite appetizer! Add mustard or mayo or any burger topping you like!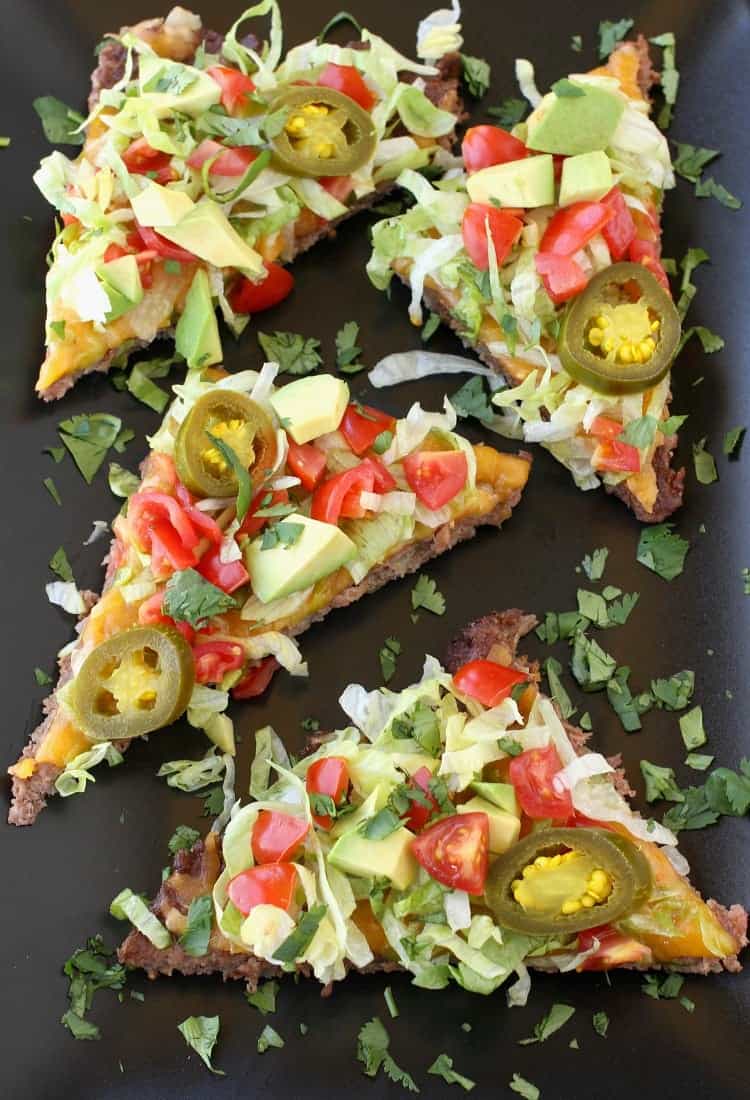 Here's how to do taco night low carb! No shell for these tacos, just seasoned ground beef and all your favorite toppings!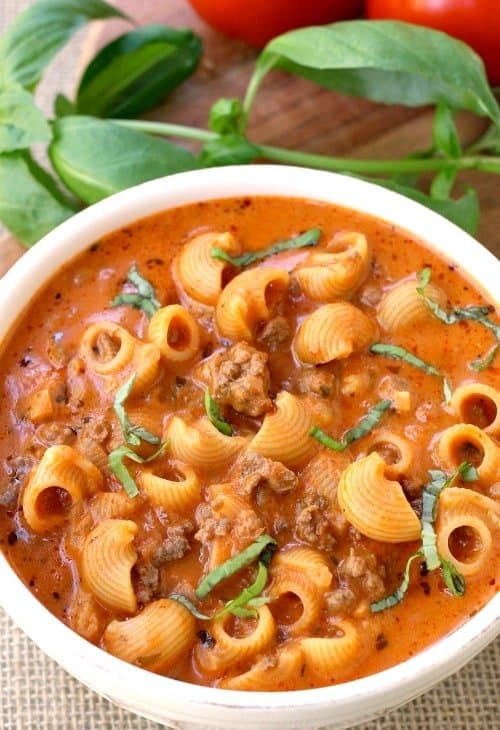 This soup recipe has been pinned over a million times! Beefy, creamy tomato soup with a broth so thick it's almost like a stew! Tip: Double this recipe, everyone will want seconds!
Cheesy Mexican Stuffed Peppers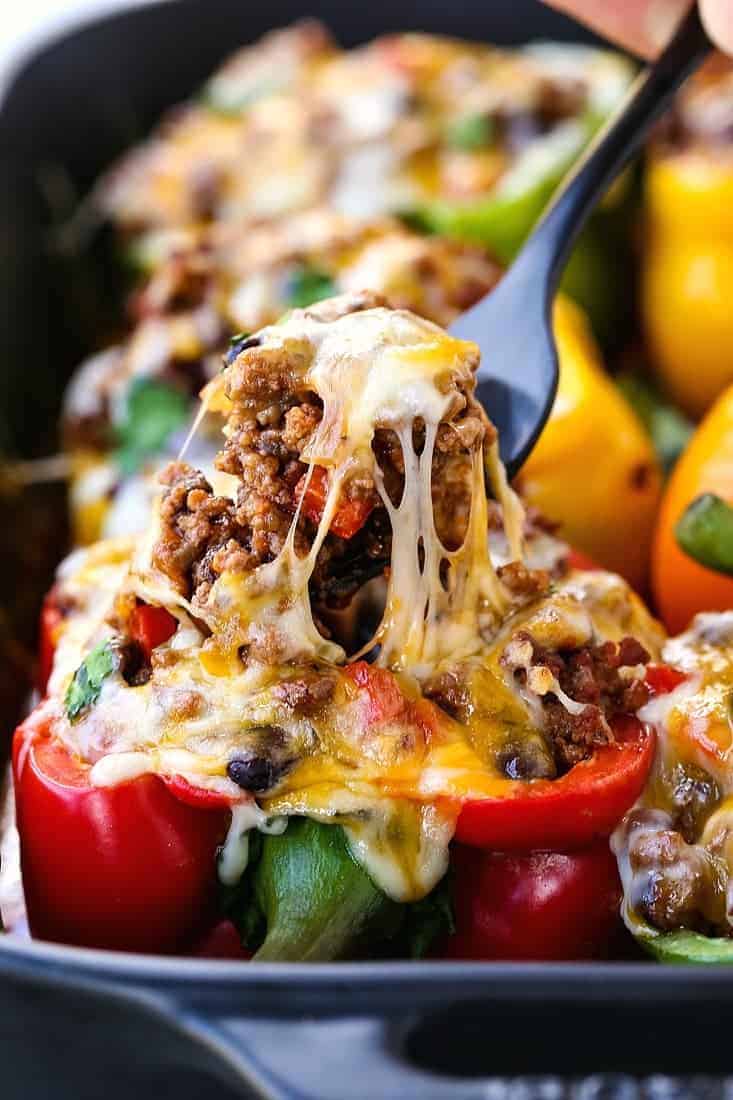 These cheesy, beefy stuffed peppers are going to turn any dinner into a fiesta!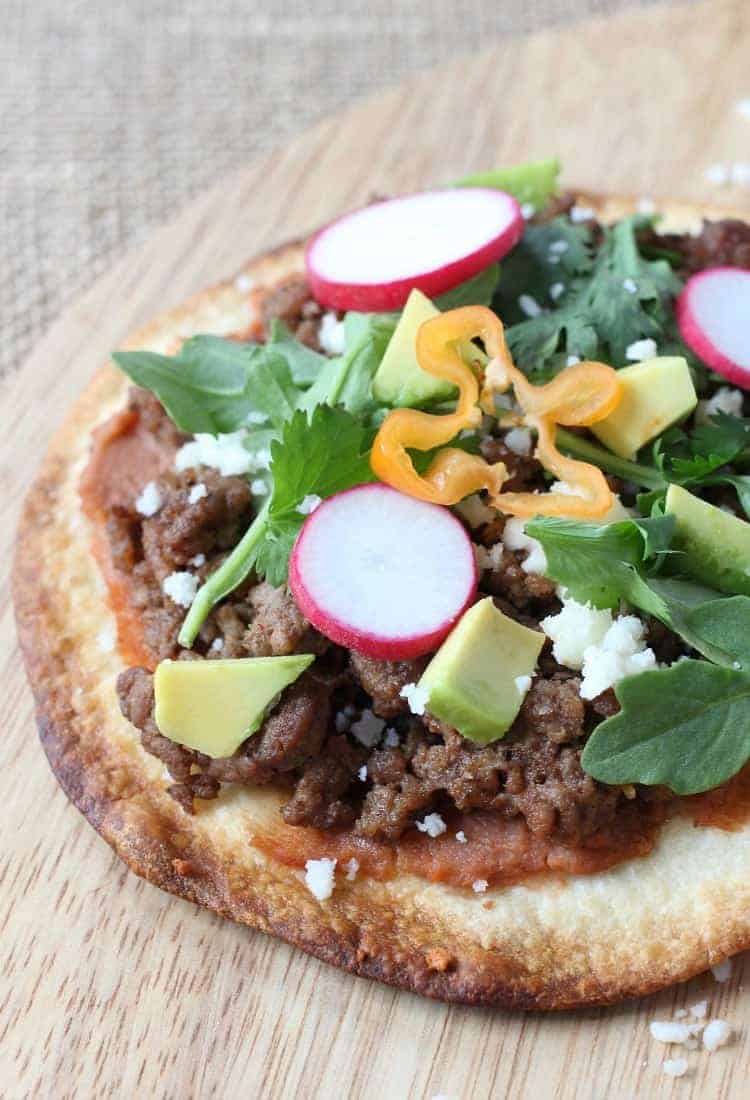 We love making these Mexican pizzas for dinner! Customize them to be spicy or not so spicy for the little ones, you can set out toppings and everyone can make their own pizza!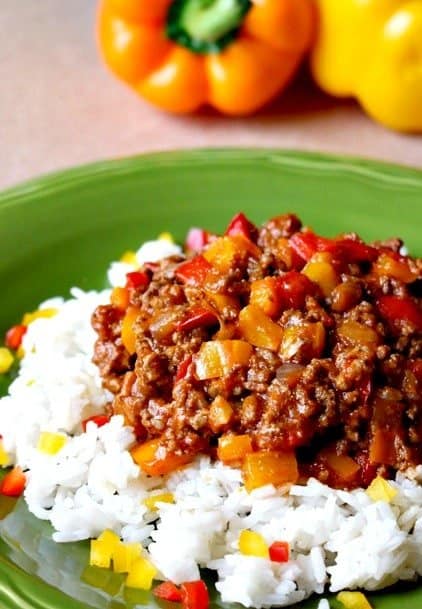 Unstuffed peppers are an easier way to make stuffed peppers! Also, if you've got one in the crowd that eats the filling and leaves the pepper behind…this recipe is the answer to your problems!
Everyday Chili Recipe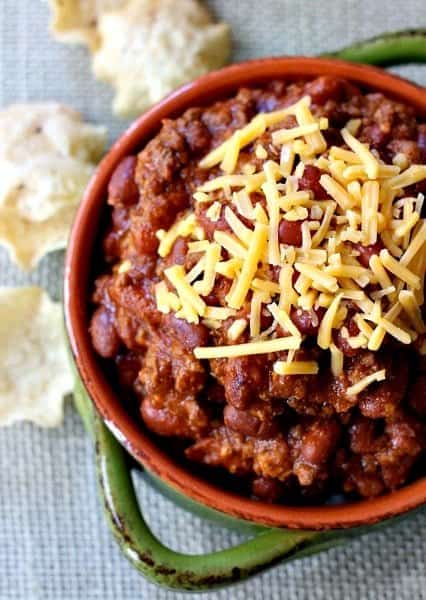 This chili recipe is the one we make for "everyday" cooking. We've got lots of other chili recipes but this is the one everyone goes to. It's kid friendly, goes perfectly on hot dogs or nachos or piled into Frito bags.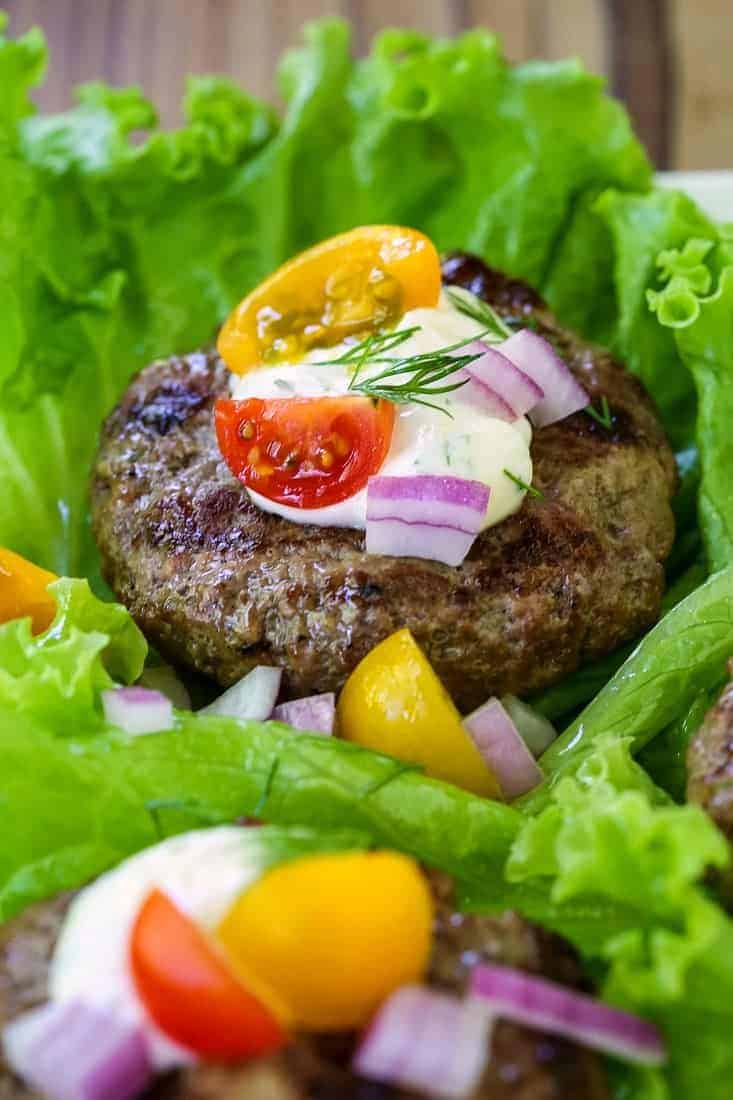 If you're looking for a low carb dinner recipe, this is one of our favorites! Ditch the bun and use tender butter lettuce leaves instead!
Taco Egg Rolls with Avocado Cream Sauce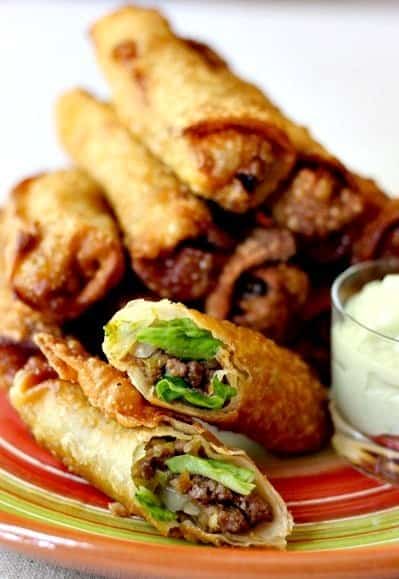 Egg rolls filled with seasoned taco meat and the most delicious avocado cream sauce for dipping! Now that's a party!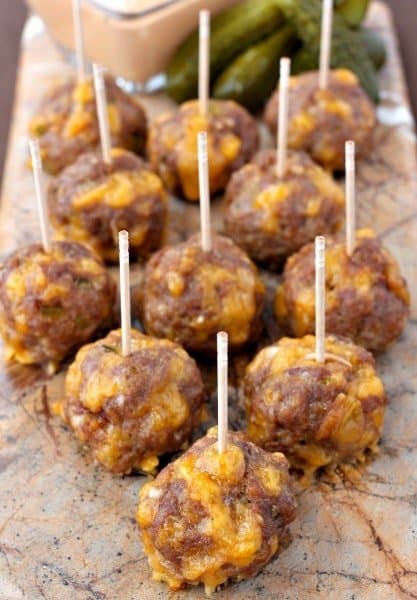 We've been making this meatball recipe for YEARS. They are always a hit, and they always disappear! Make sure you double the recipe!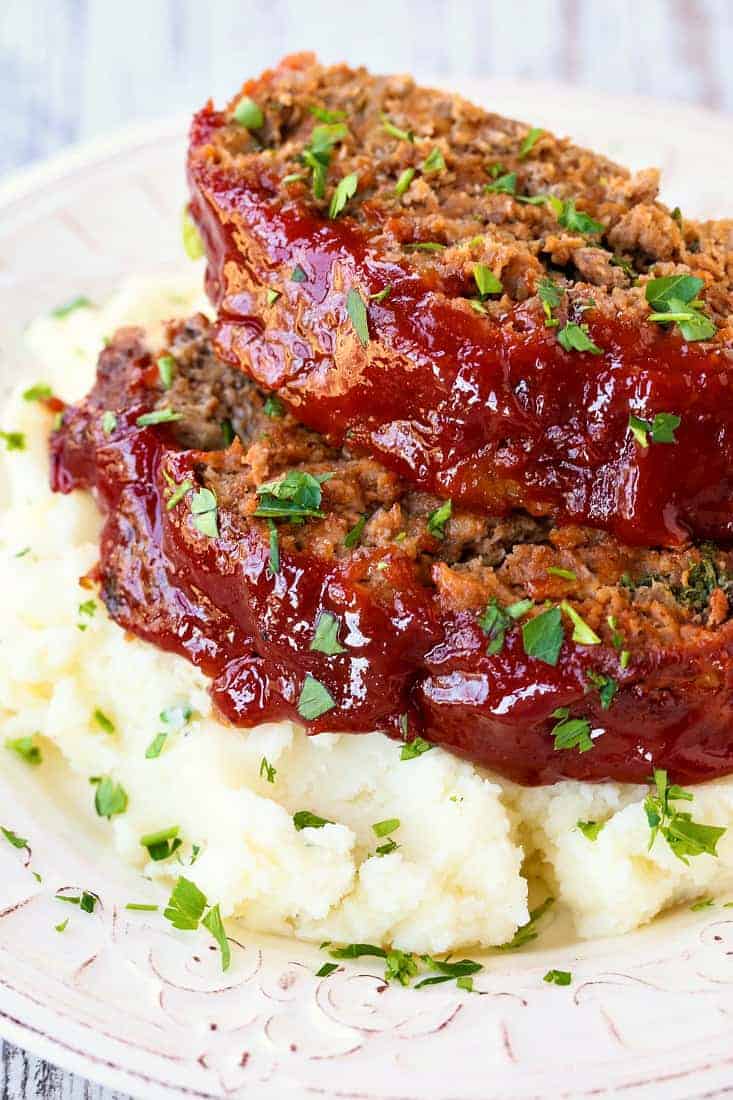 This mouth-watering, classic meatloaf recipe is a dinner you'll be making for years to come!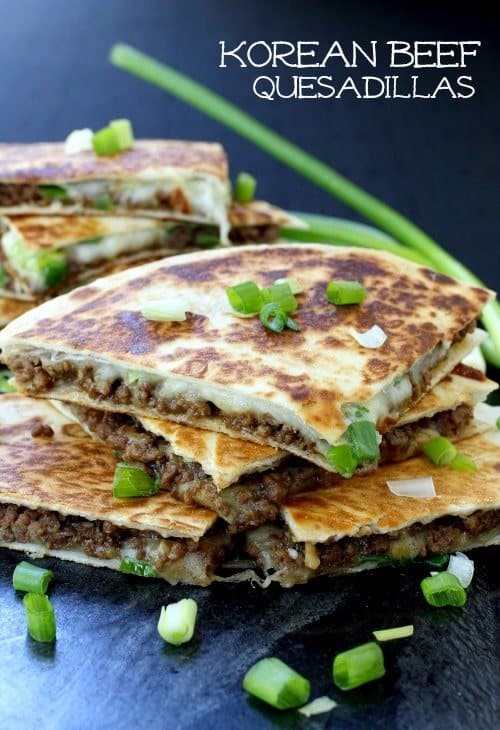 These quesadillas are filled with a super flavorful korean beef and cheese. Make these quesadillas for parties or a quick and easy dinner!
Slow Cooker Cabbage Roll Meatballs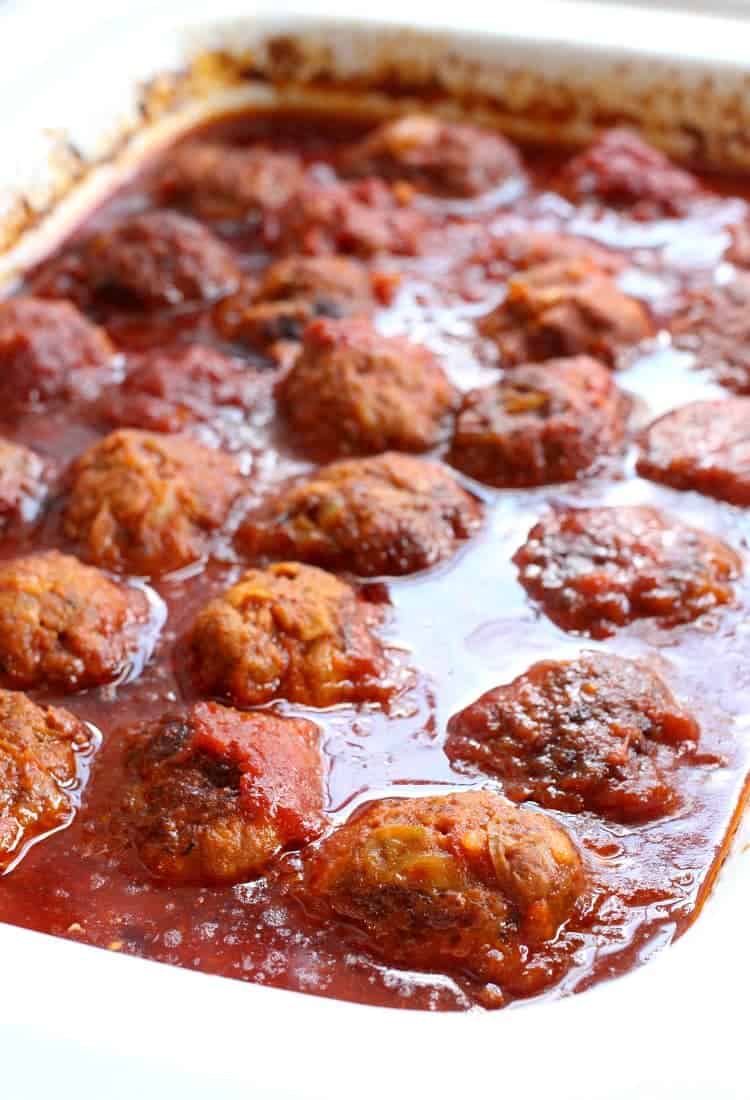 If you like cabbage rolls, you have to try this meatball recipe! The cabbage is cooked inside and has that familiar zingy cabbage roll flavor! Serve over rice or eat as is for a low carb dinner!
Pumpkin Glazed Cocktail Meatballs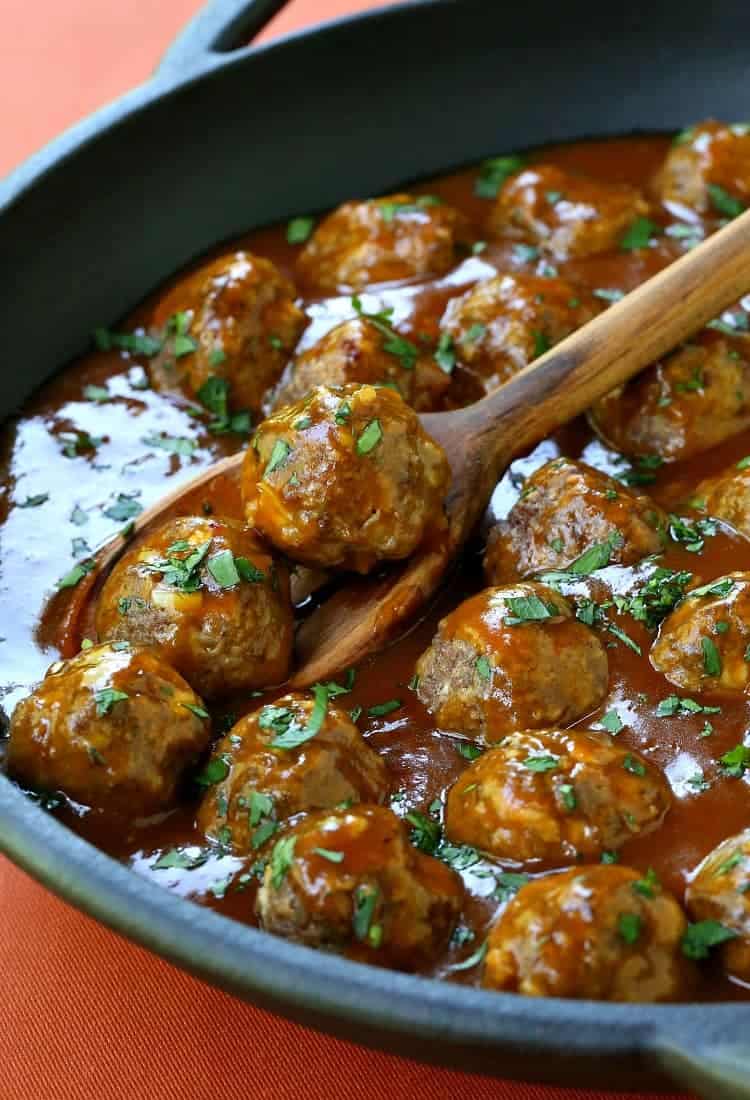 These sweet and mildly spicy cocktail meatballs are so good, you won't want to wait for Fall to make them!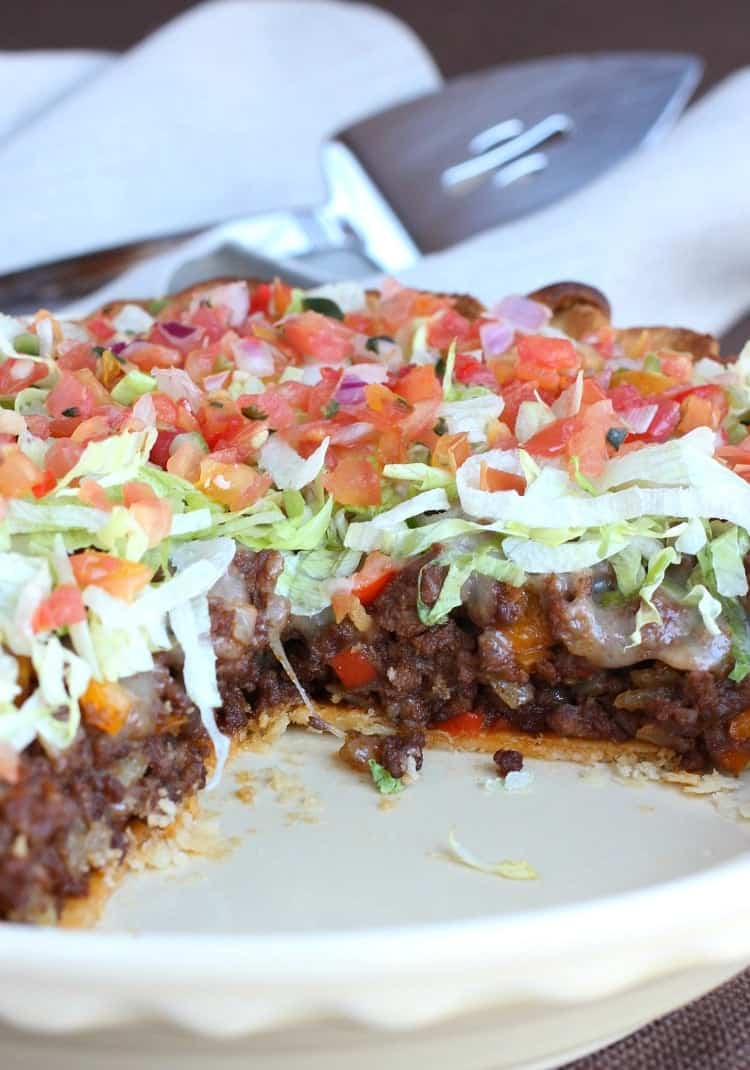 Make this taco pie for a fun twist on taco night! All your favorite taco flavors baked on a crispy pie crust!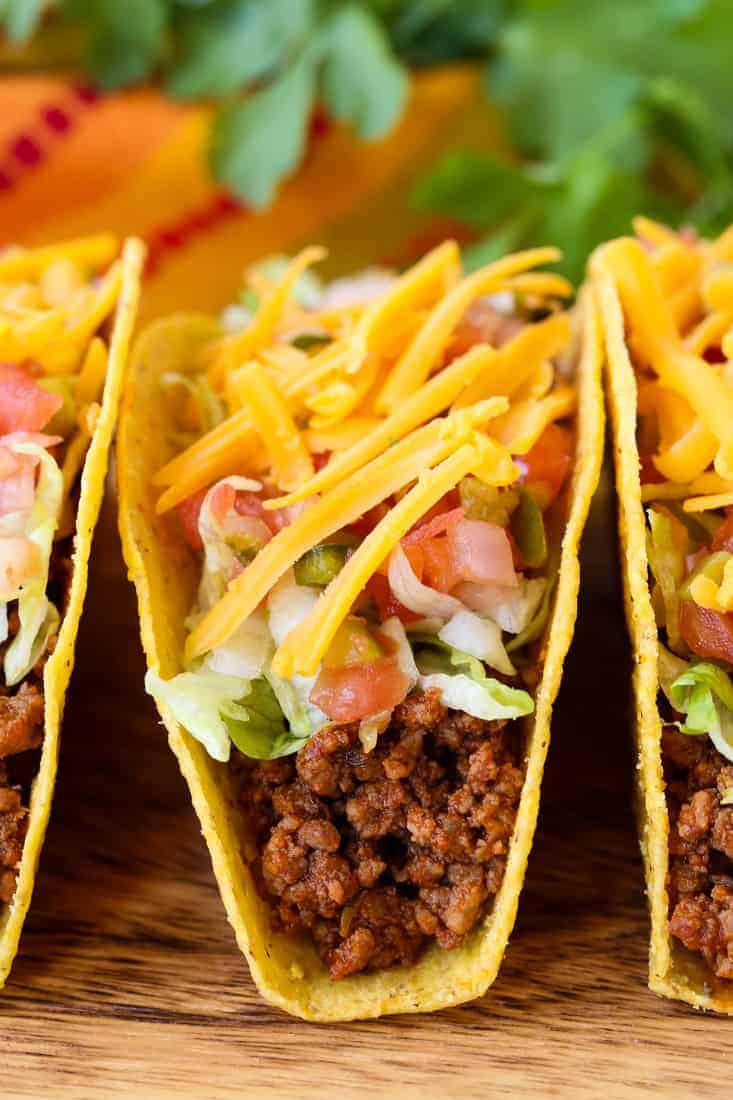 This beef taco recipe uses a super quick homemade taco meat that you can use for tacos and so much more!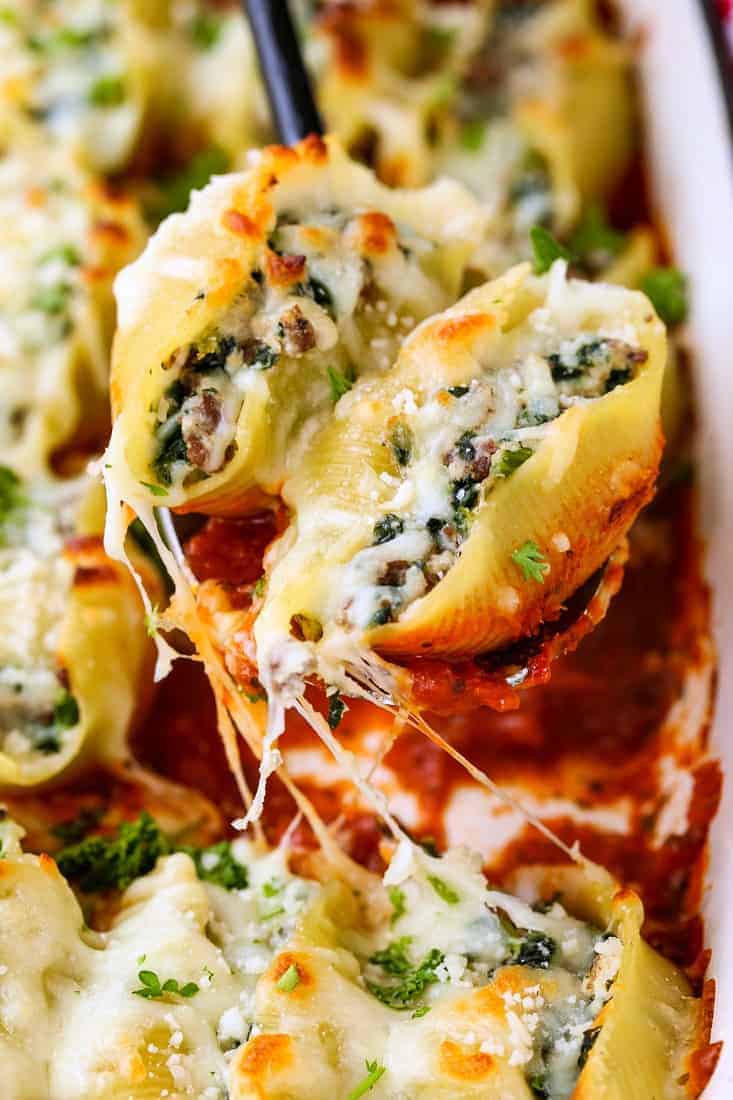 These beefy, cheesy stuffed shells are so easy to make! You can make this pasta recipe ahead of time and have it ready when you are!
Skillet Sicilian Beef and Cauliflower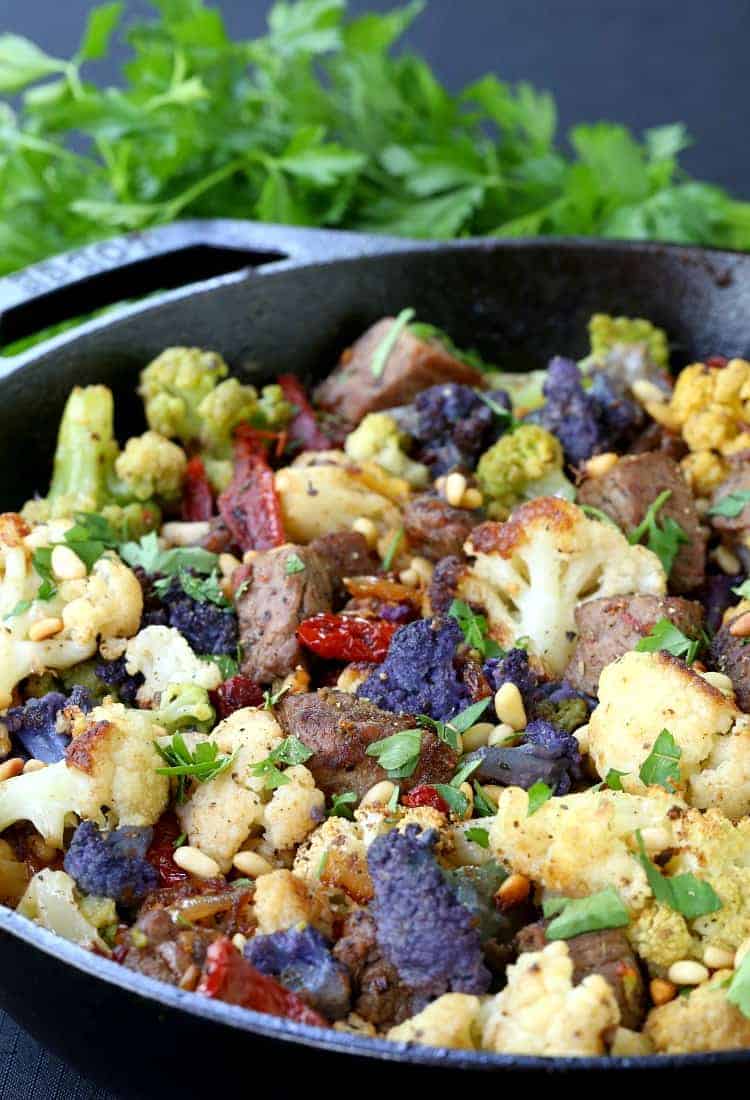 This low carb, crazy flavorful beef and cauliflower dinner will make healthy eating seem so easy!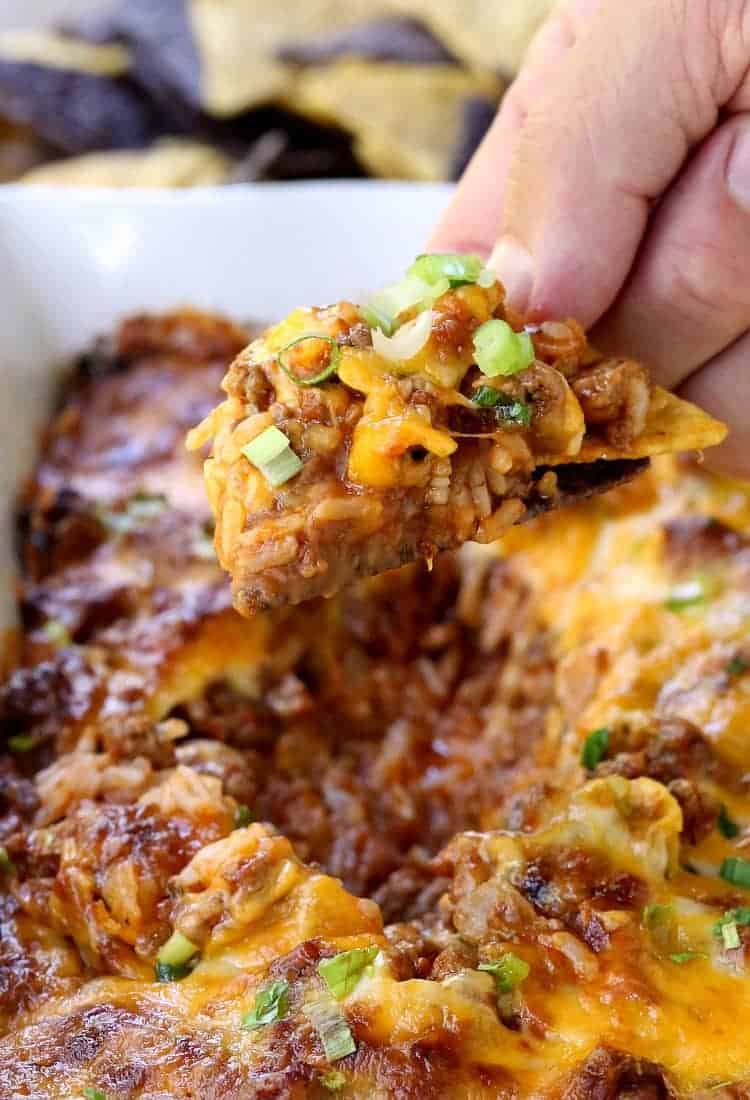 This hearty dip with layers of rice, beans and beef can be both an appetizer or the main meal!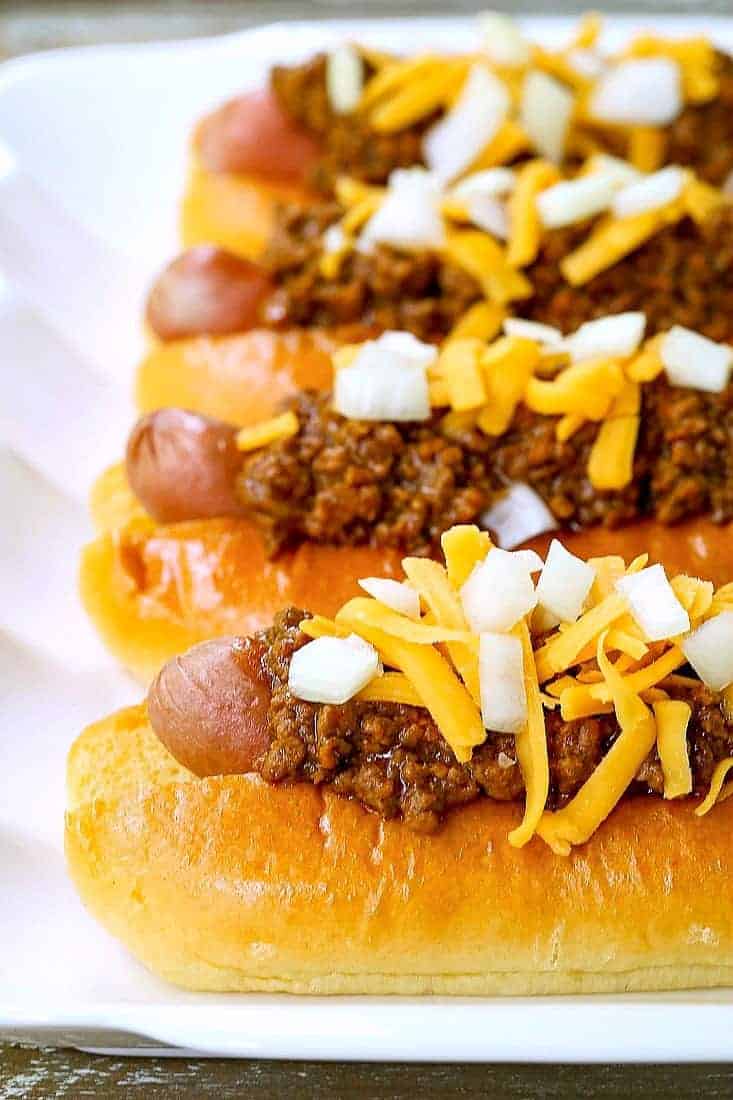 A simple no bean, beef chili recipe that is perfect for serving on hot dogs, baked potatoes, french fries or nachos!
Bacon Cheeseburger Quesadillas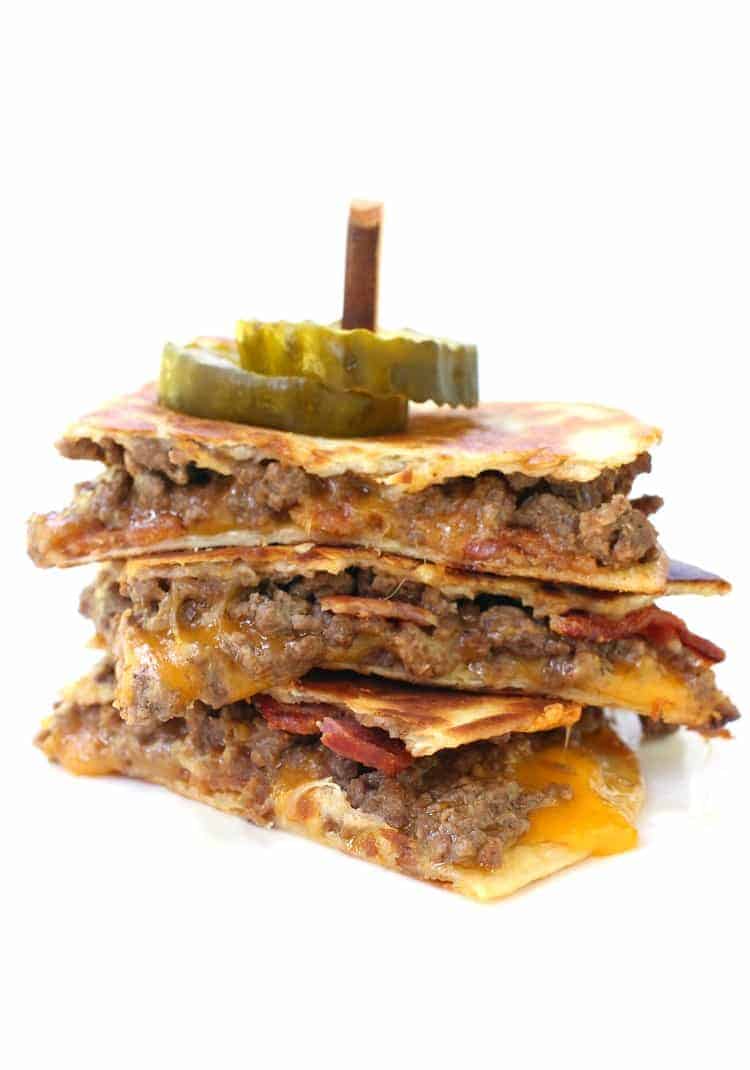 One bite of these quesadillas and you know you've hit the dinner jack pot! There's no resisting this cheesy, beefy filling tucked inside crispy tortillas!
We know these Easy Ground Beef Recipes are going to make your meal planning SO much easier! Bookmark this page and come back to this list whenever you have ground beef on hand and you need a few ideas! Happy cooking:)
PIN IT!