A whole collection of St. Patrick's Day Recipes that will make your party unforgettable! These food and cocktail recipes are going to impress your guests!
With St. Patrick's Day right around the corner, we know you guys are going to need lots of party ready recipes that will help make planning a snap!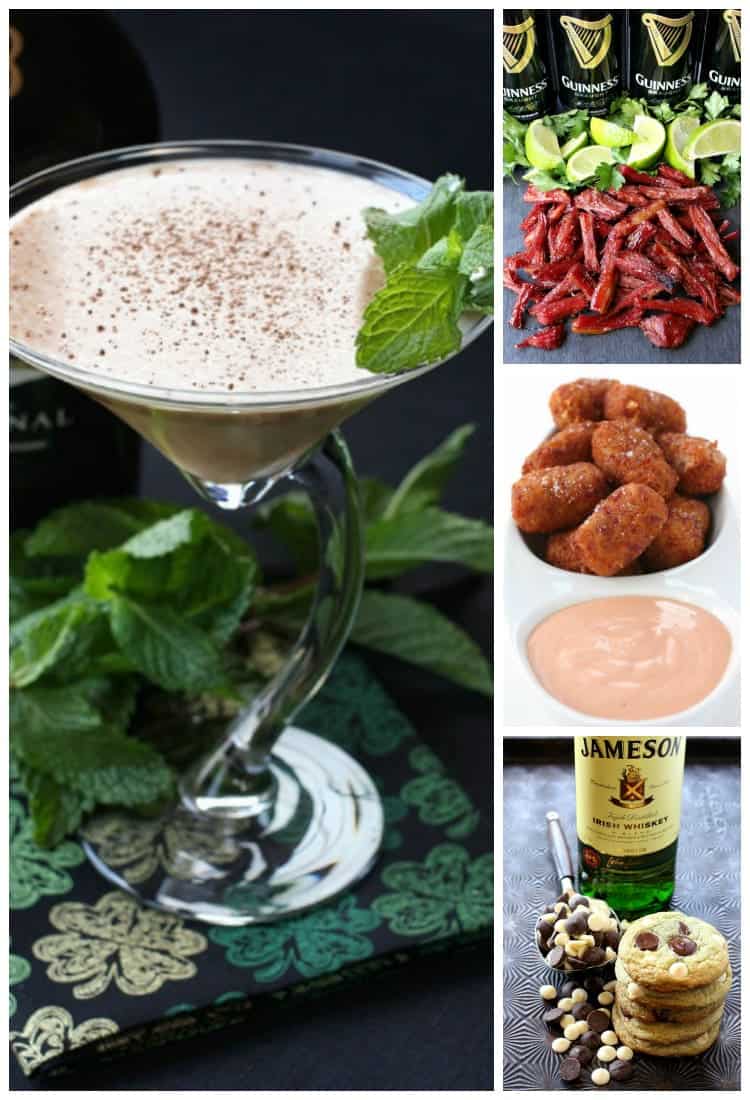 St. Patrick's Day Recipes
Our days of going out on St. Patrick's Day are pretty much over. We've done the green beer and crowded bars, no matter what day of the week it was…Been there done that.
Now it's more about hanging out with our kids at home and making some sort of dinner and fun green dessert. And that is just as much of a good time if you ask me.
But I know there's a lot of you that are way more fun than we are so I've got you covered! Just make any of these St. Patrick's Day Recipes listed here and your friends are going to be in for a treat.
We're going to start out with a few cocktail recipes, because you have to have more than just green beer. Then we'll move on to the appetizers and then the main course!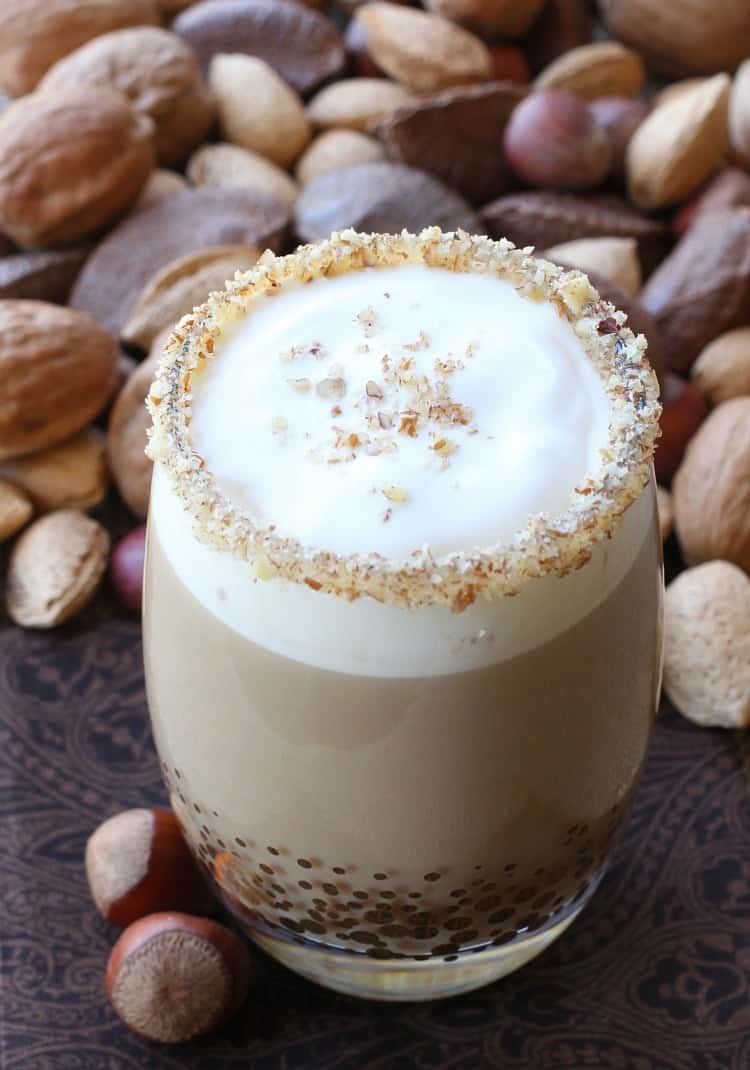 This cocktail is one of my favorites to order out when everyone gets an after dinner drink. Not a lot of people have heard of it so I always get some of my friends joining along with me.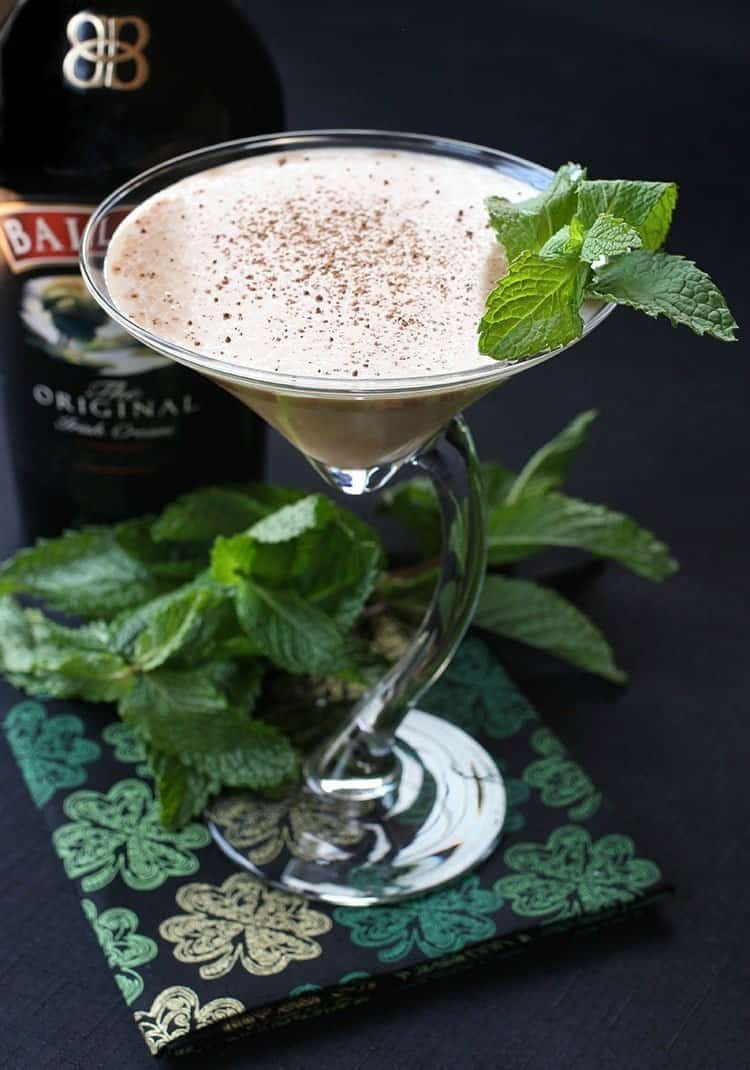 This martini is more of a dessert cocktail recipe, but a lot of people like these for happy hour too. I'm not going to say the ladies…I'm sure lots of men are going to like these too but I have found them to be a big hit with my wife and her friends.
You can end the night with a strong, classic Irish Coffee. I don't even drink coffee but on St. Patrick's Day I do. Only Irish Coffee that's made strong as hell with whiskey.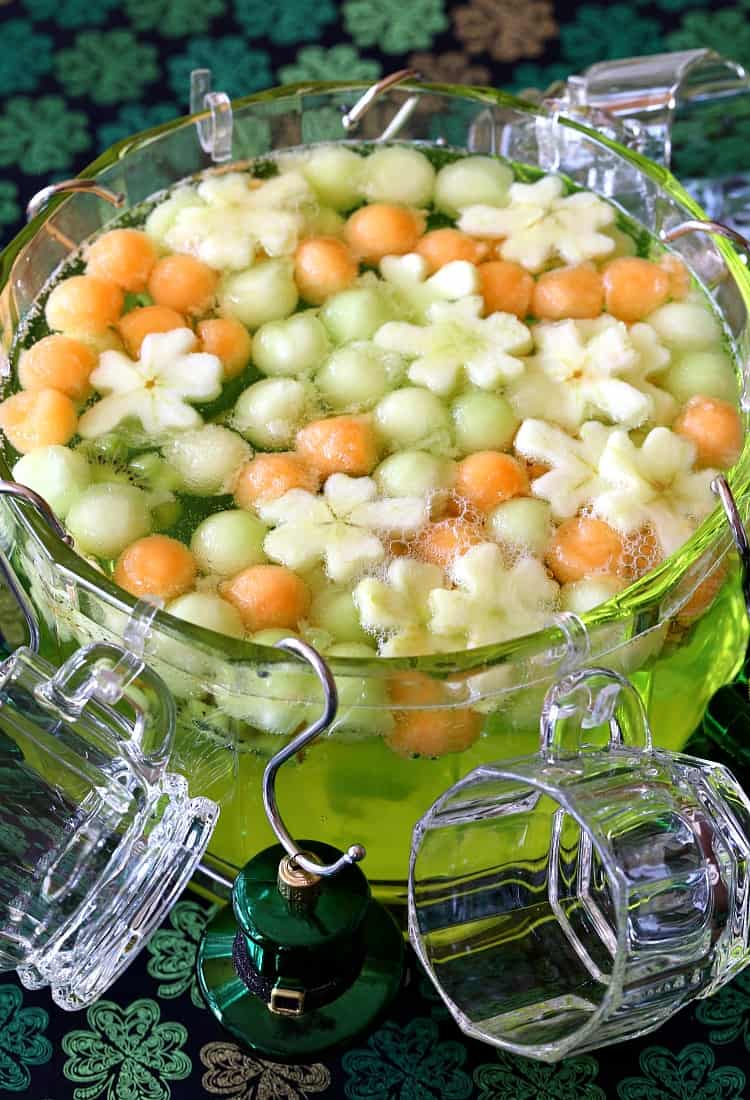 Punch recipes are perfect for big parties! Make it ahead of time and your guests can serve themselves!
We love, love love Irish soda bread! Toast it a little, slather on the butter and jam and prepare to eat the entire loaf! This recipe is super easy to make, no rising and very little kneading. Just mix together and bake!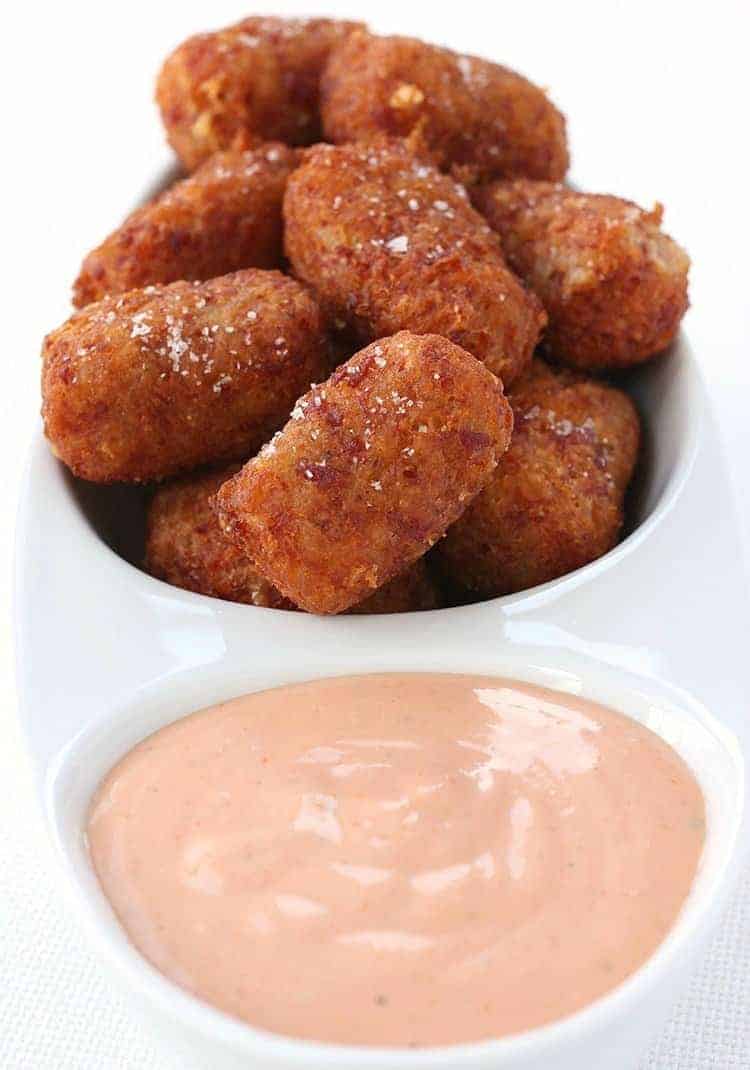 These homemade tater tots are crazy good. You definitely need to make a ton because they'll be gone in seconds. You can fry them up ahead of time and then warm them in the oven just before your friends arrive!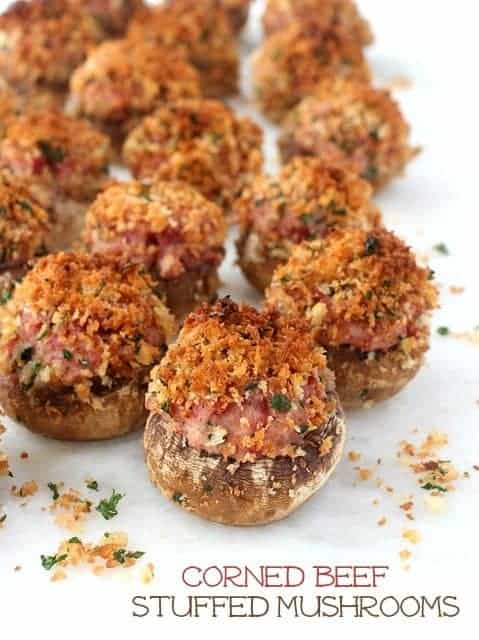 Stuffed mushrooms are one of my favorite appetizers recipes. These mushrooms stuffed with leftover corned beef and cream cheese topped with panko are SO good, don't wait until the day after St. Patrick's Day to make them, grab some corned beef from your deli counter instead!
Because a party isn't complete without nachos! These nachos have crispy homemade potato chips instead of tortilla chips, loaded up with corned beef, cabbage and cheese…it's like a complete St. Patrick's Day dinner on in a nacho recipe!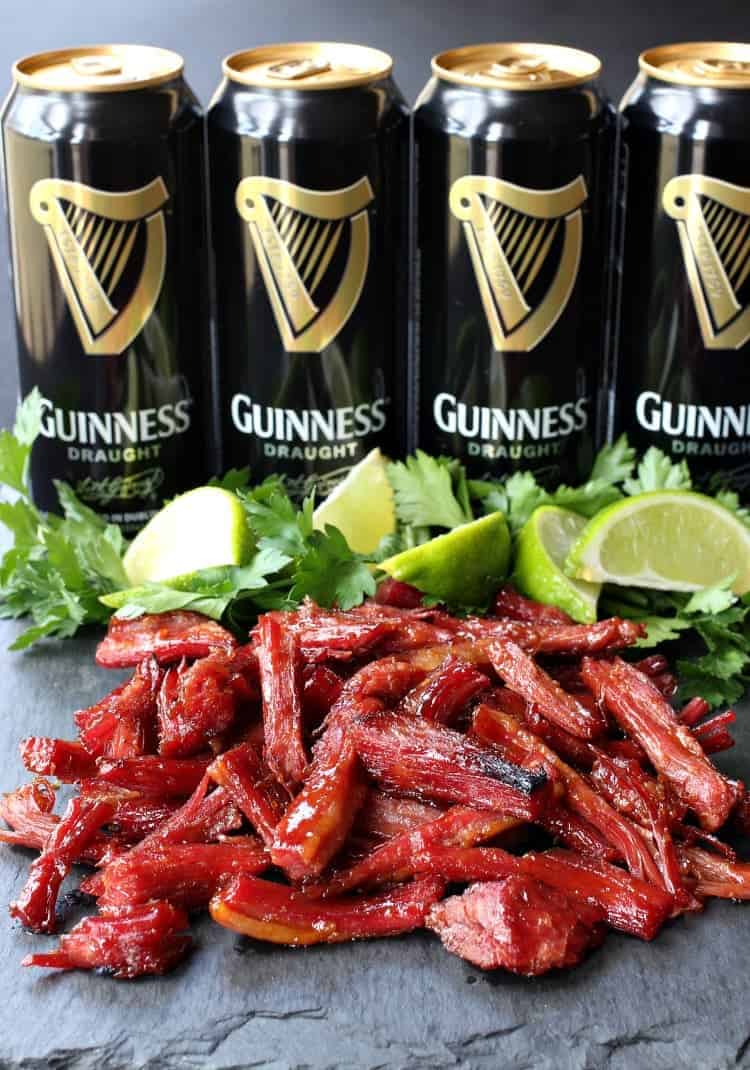 These carnitas are perfect for St. Patrick's Day! You've never tasted corned beef like this…boiled until tender then tossed with a Guinness beer glaze then broiled until crispy like carnitas. Just sit down and start eating, you won't be able to stop.
Creamy Potato and Corned Beef Chowder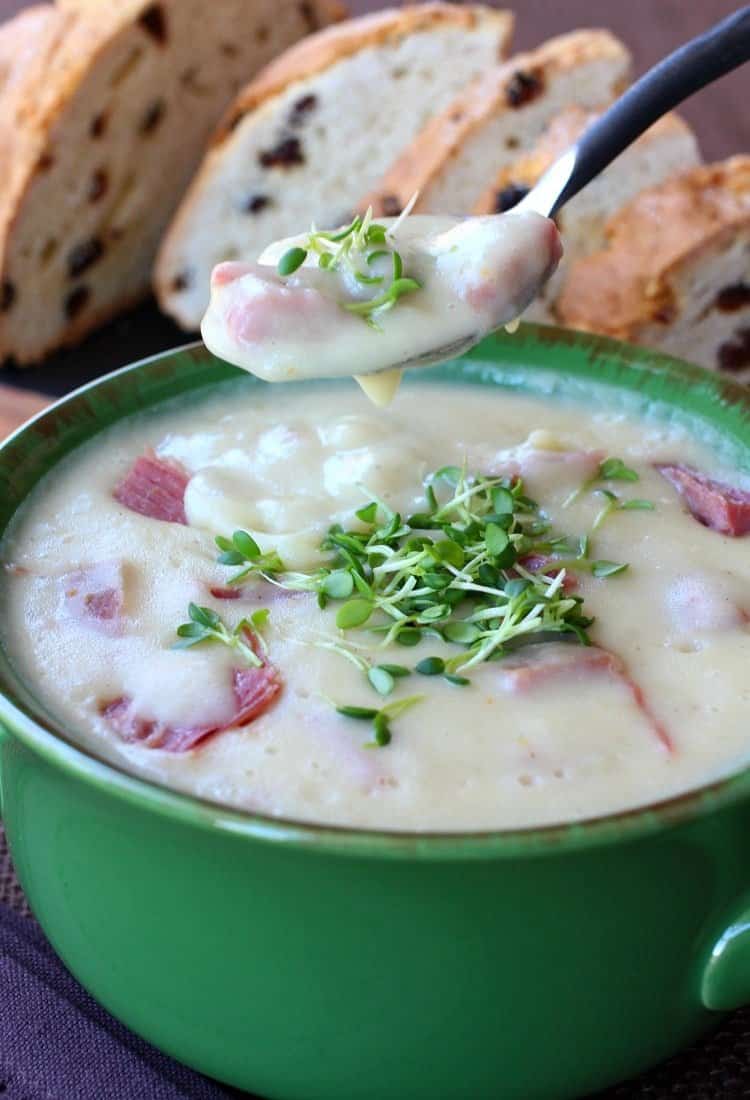 If you want something "lighter" after all those apps, you can have this corned beef chowder sitting on the stove or in your slow cooker waiting for you.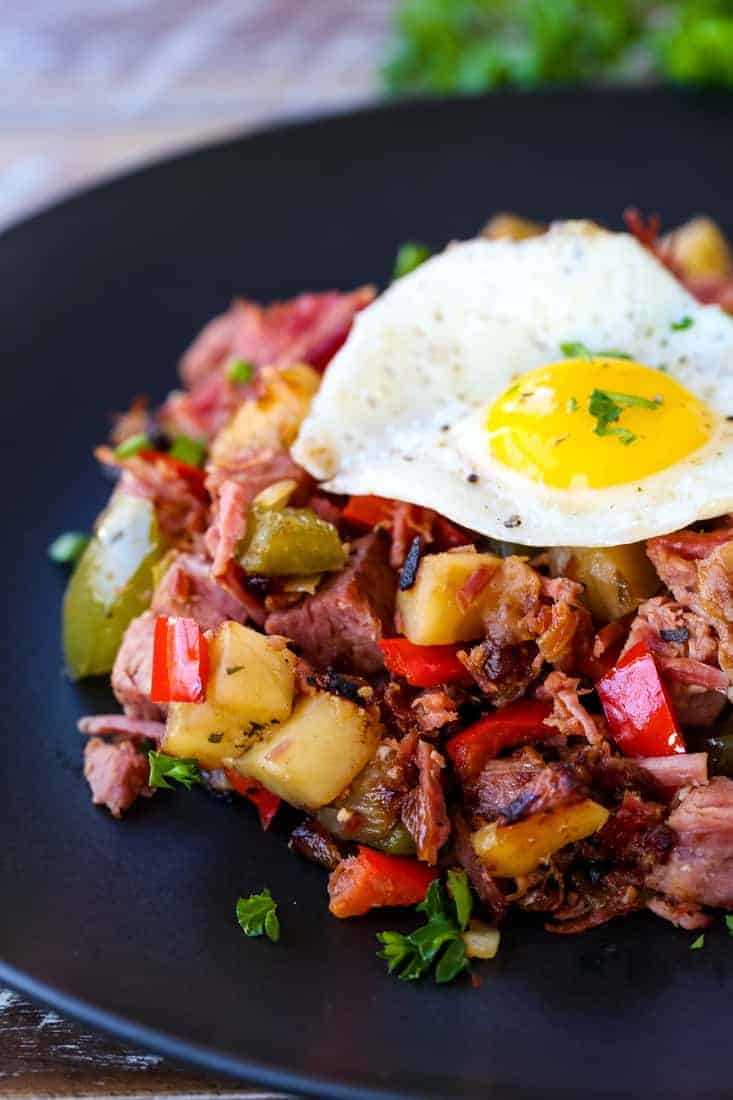 Make extra corned beef just so you can make this delicious hash recipe for brunch the next day! All it needs is a perfect fried egg on top!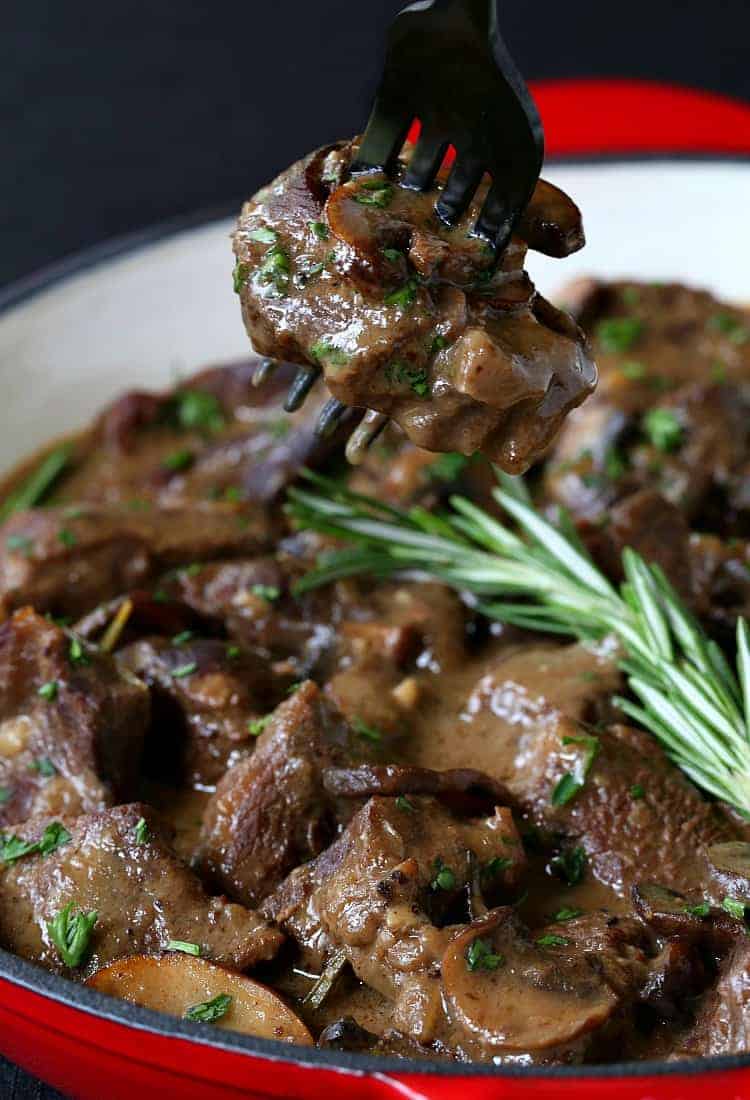 Beer and beef stew? Perfect for this list of St. Patrick's Day Recipes! This easy stew recipe is going to be a party hit for sure!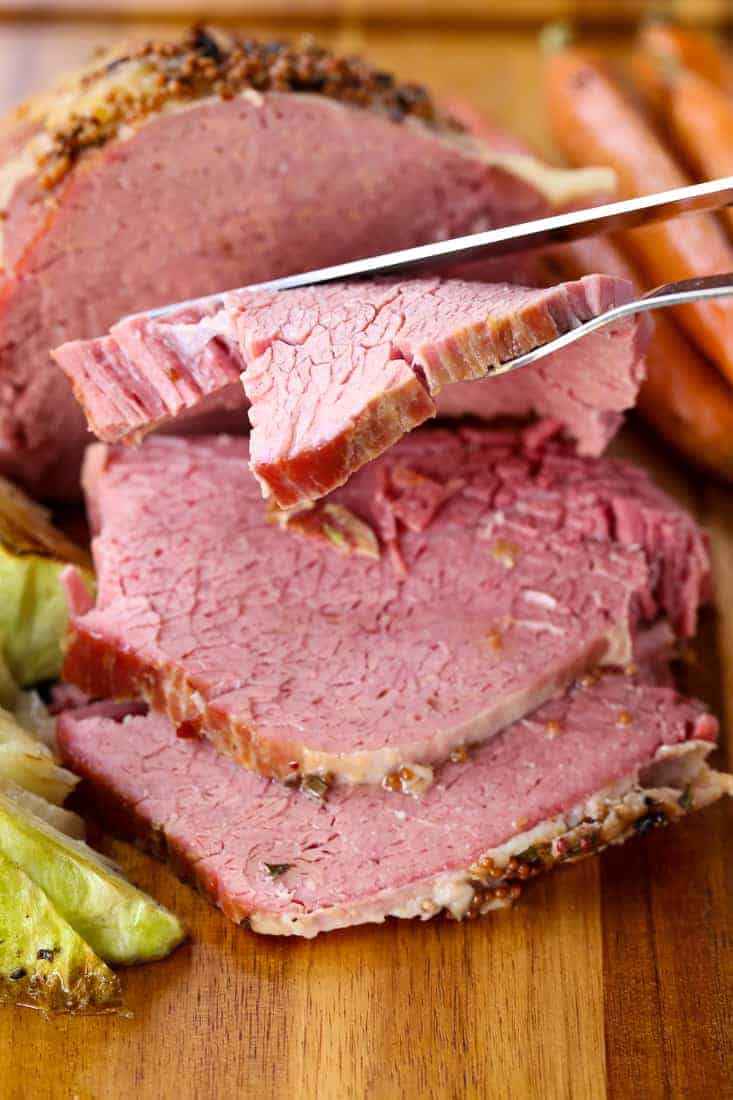 You know we can't have a St. Patrick's Day Recipes list without corned beef! This easy crock pot recipe takes hardly any effort at all, and it comes out delicious every time!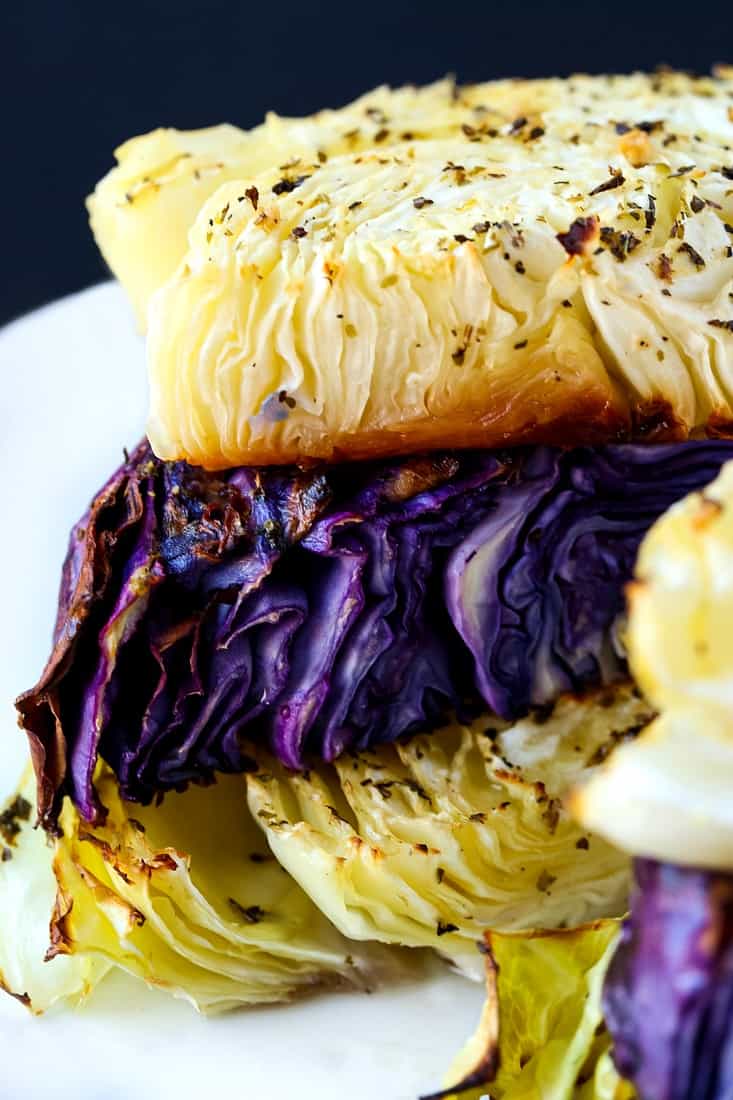 Can't have corned beef without cabbage, am I right? These oven roasted cabbage steaks are so full of flavor, you'll be making this for all of your holiday or any day dinners!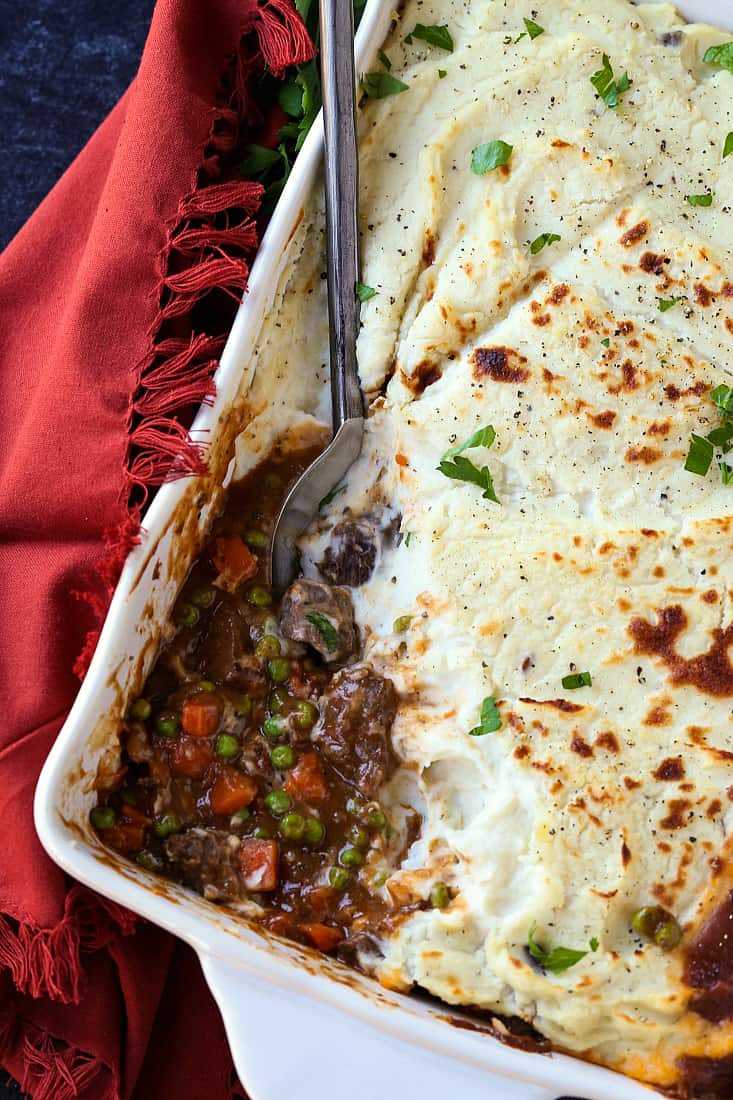 What could be better than a rich beef stew made with Guinness Beer for your St. Patrick's Day dinner? Top this casserole off with creamy mashed potatoes that get crispy on top when you bake it….nothing could be more delicious!
Jameson Mint Chocolate Chip Cookies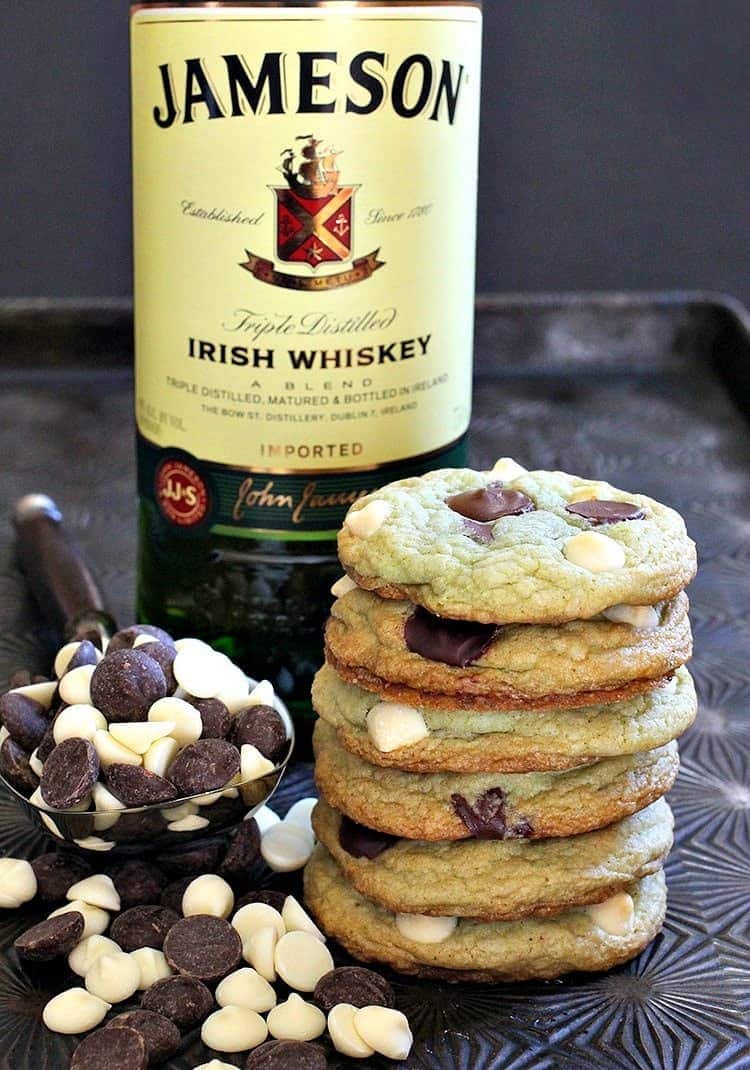 Who doesn't like their chocolate chip cookies with a little booze? This cookie recipe is spiked with whiskey and mint flavors that make them a perfect St. Patrick's Day dessert!
Boozy Chocolate Chip Cookie Dough Sandwiches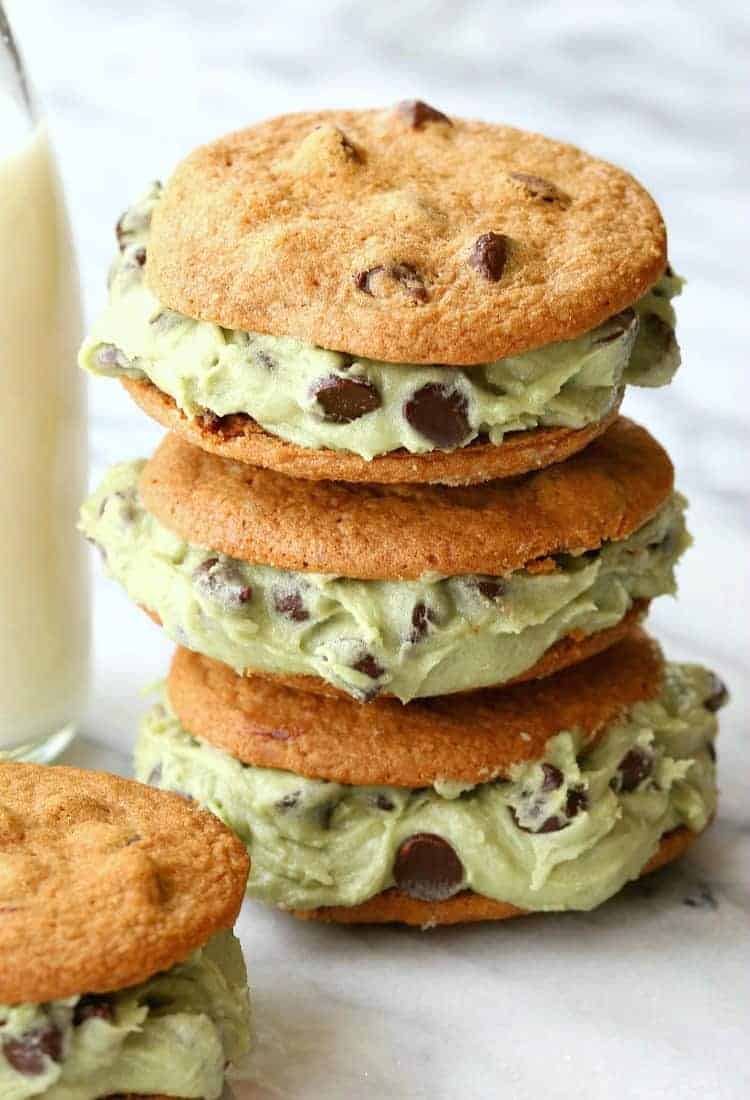 If you're looking for a no bake dessert, we've got you. These cookie sandwiches can either be made using homemade cookies like in the recipe, or grab your favorite brand at the store!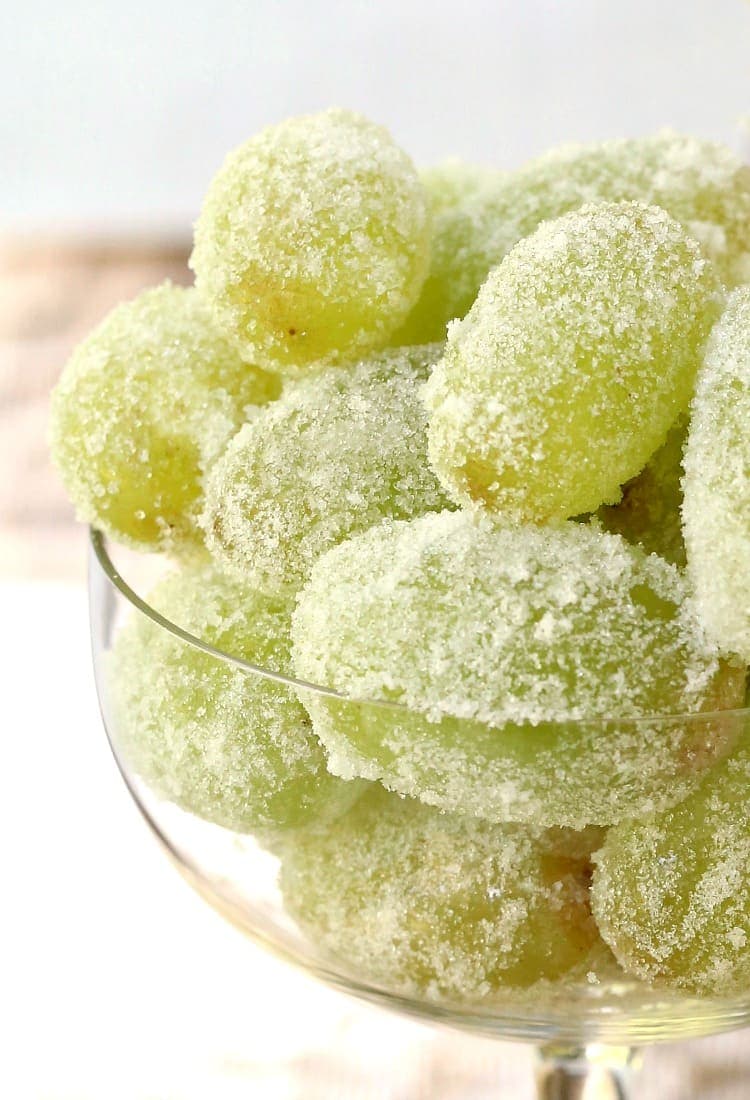 Keeping in the green and boozy theme…these champagne grapes are a bite sized, super easy dessert! We know that when you're looking for St. Patrick's Day Recipes, you're looking for a theme.
Green and boozy. That's the theme.
Start pinning these St. Patrick's Day Recipes now! With any of these recipes you can be sure your party is going to be the one that people talk about!
I know there's some recipes on this list that actually require cooked corned beef, but like I said before, just head to your deli and grab some thicker cut slices and cube it up for those recipes. Or you can make 2 corned beefs like we do, one for slicing and eating and one for putting into recipes!
And I always say, you have to make enough food to have a party after the party!
Print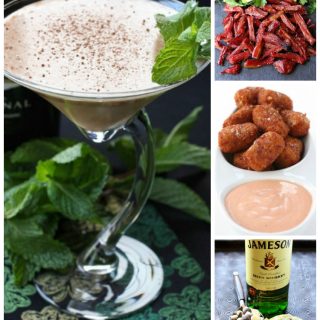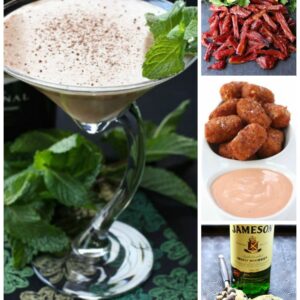 St. Patrick's Day Recipes
Want to have the most epic St. Patrick's Day party? Check out this collection of St. Patrick's Day Recipes that will give you everything you need from the appetizers to drinks to dinner and dessert!
Ingredients
See each individual link in the post for the recipes!
Instructions
See each individual link in the post for instructions!
Keywords: st. patrick's day, st. patrick's day recipes, party food, holiday recipes