St. Patrick's Day Party Food is all you need to get your party started this weekend! Grab some green beer and get snacking!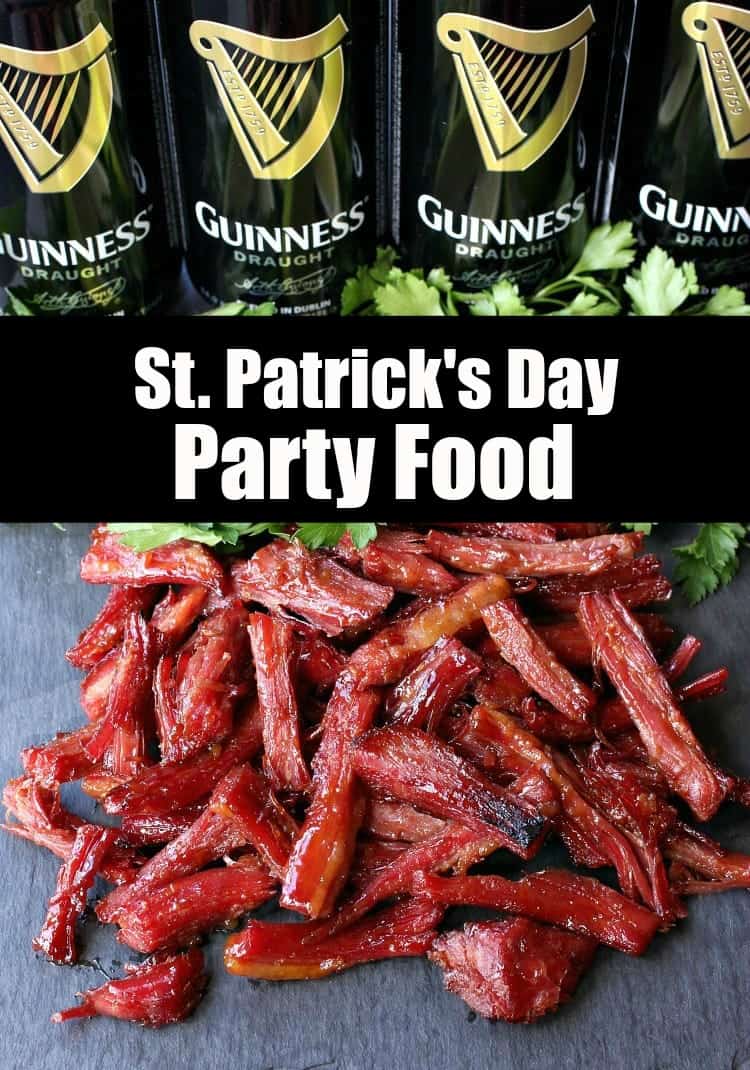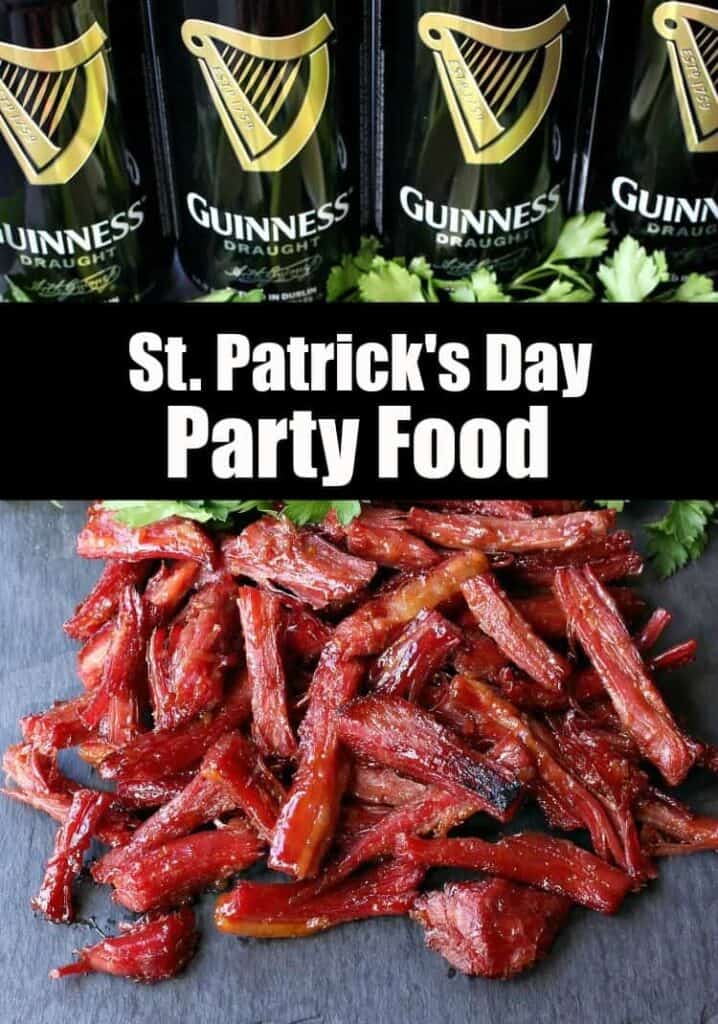 St. Patrick's Day is usually just dinner and a couple of drinks at home with the family. We're beyond going out to bars to celebrate, I mean WAY beyond. So a nice dinner at home with the kids is exactly what we like to do!
Main Courses
We've got much more for you than jut corned beef, although of course we have that on our St. Patrick's Day Party Food list too!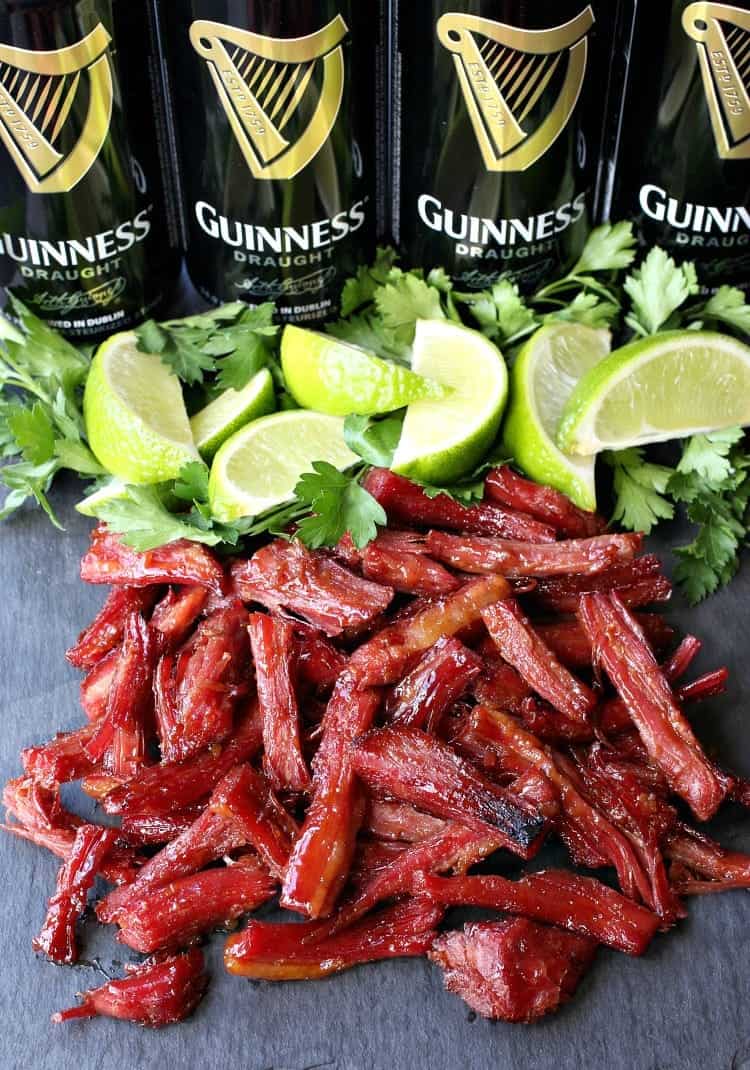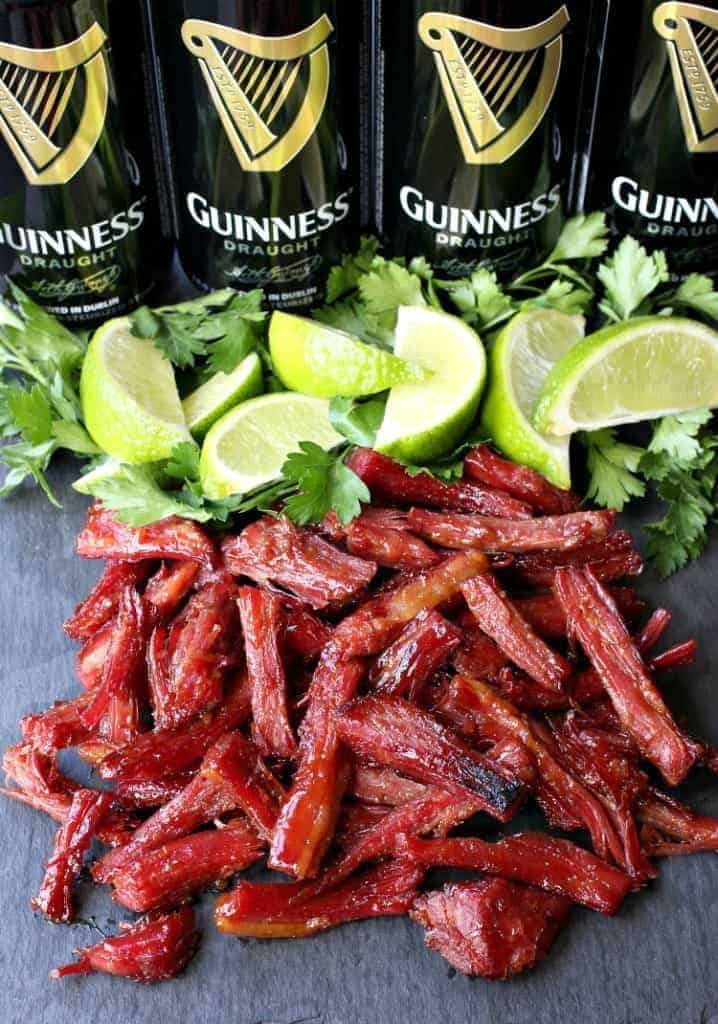 Even if you think you don't like corned beef, give these Irish Carnitas a try. Shredded corned beef tossed in my famous whiskey glaze makes this a dinner worth having a party for.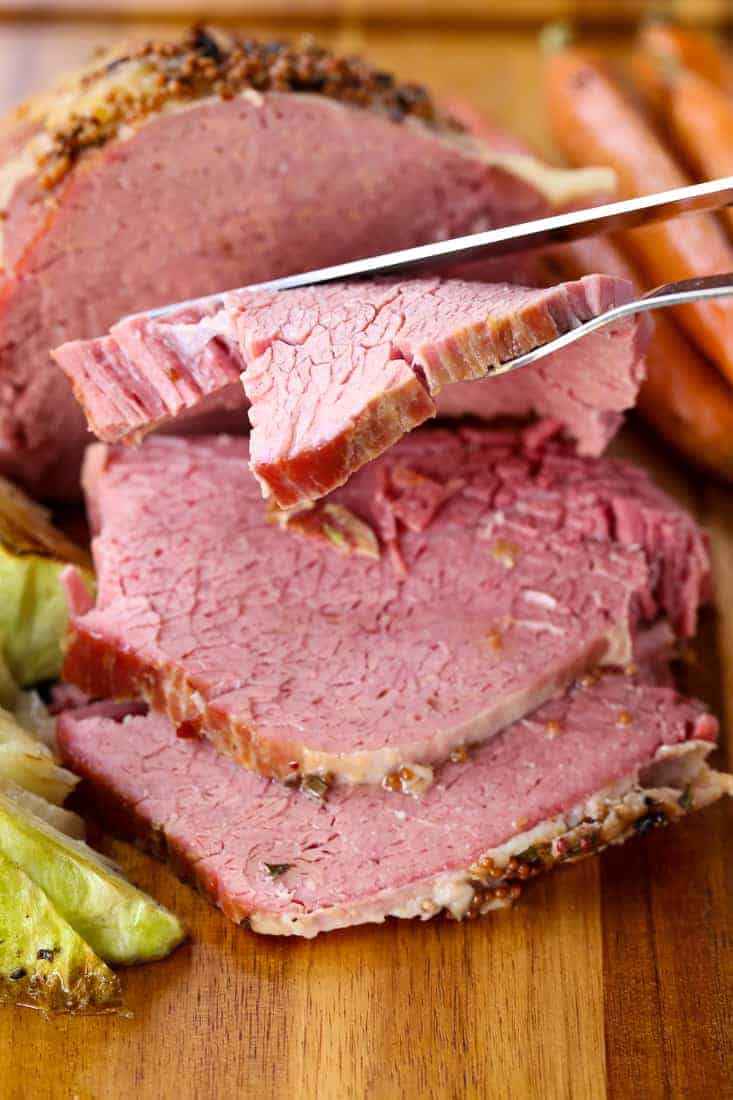 If you're looking for a more traditional corned beef recipe, I like this one because it's easy and keeps you free to stay in party mode while it's cooking away in your slow cooker.
This corned beef recipe turn out super tender, with the sides included!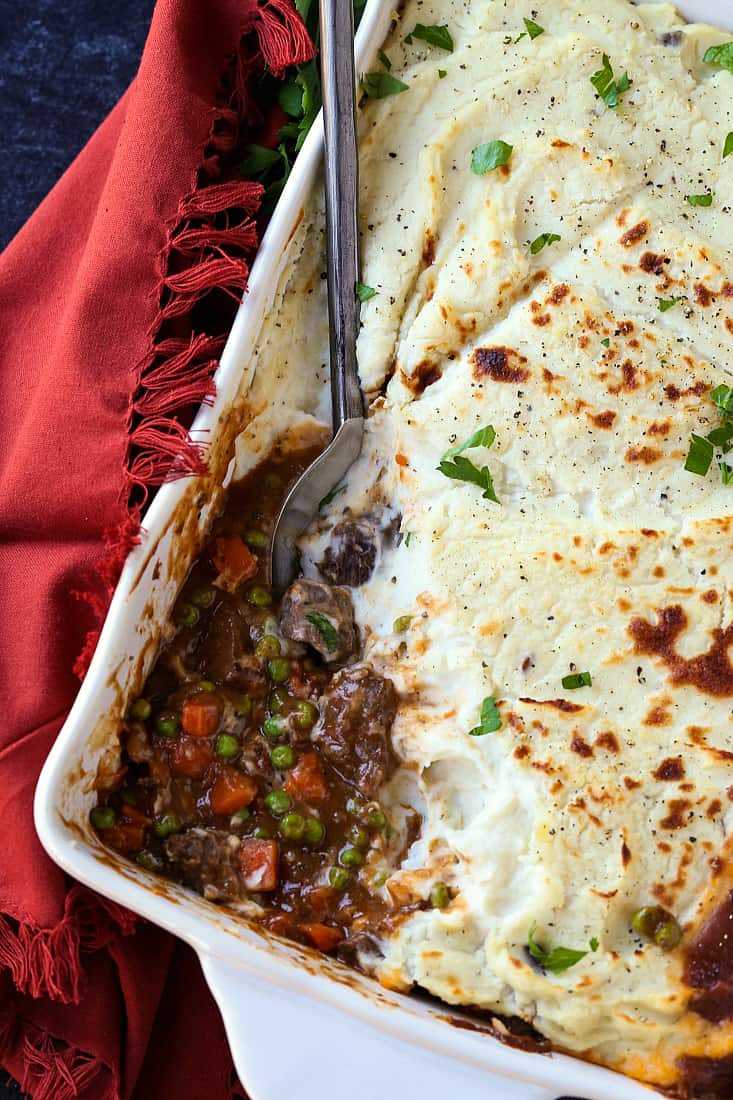 If corned beef isn't your thing, try this beef shepherd's pie simmered with Guinness beer. This dish can be made entirely ahead of time and popped into the oven when you're ready!
Creamy Corned Beef and Potato Chowder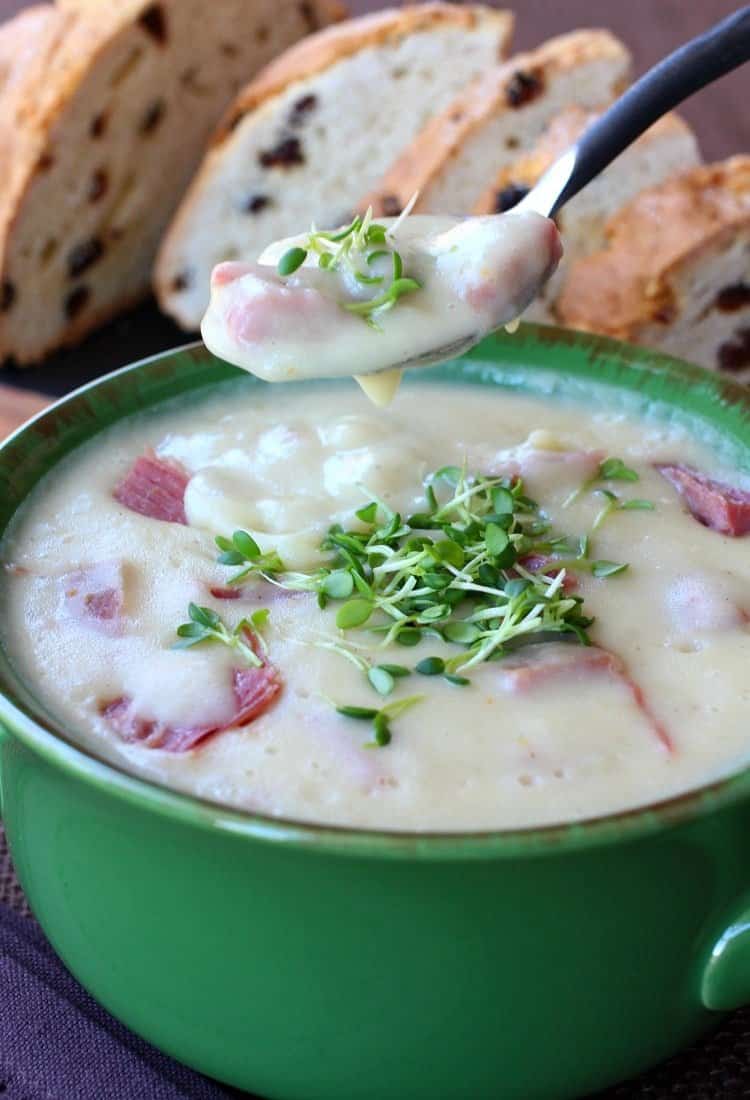 This chowder recipe is so comforting and hearty, we make extra corned beef just to be able to make it. But sometimes we like to enjoy it with our St. Patrick's Day dinner so you can grab a few slices of corned beef at your deli counter.
Appetizers
A party isn't a party without the apps! We've got some great ideas here for you, give a couple of them a try!
So again, if you want to enjoy these Irish Nachos with your St. Patrick's Day dinner, just head to the deli counter and get a few slices of corned beef that you can dice up and add to the top of your nachos.
These sweet and just slightly spicy pecans are always gone in minutes! Perfect along with your glass of green beer.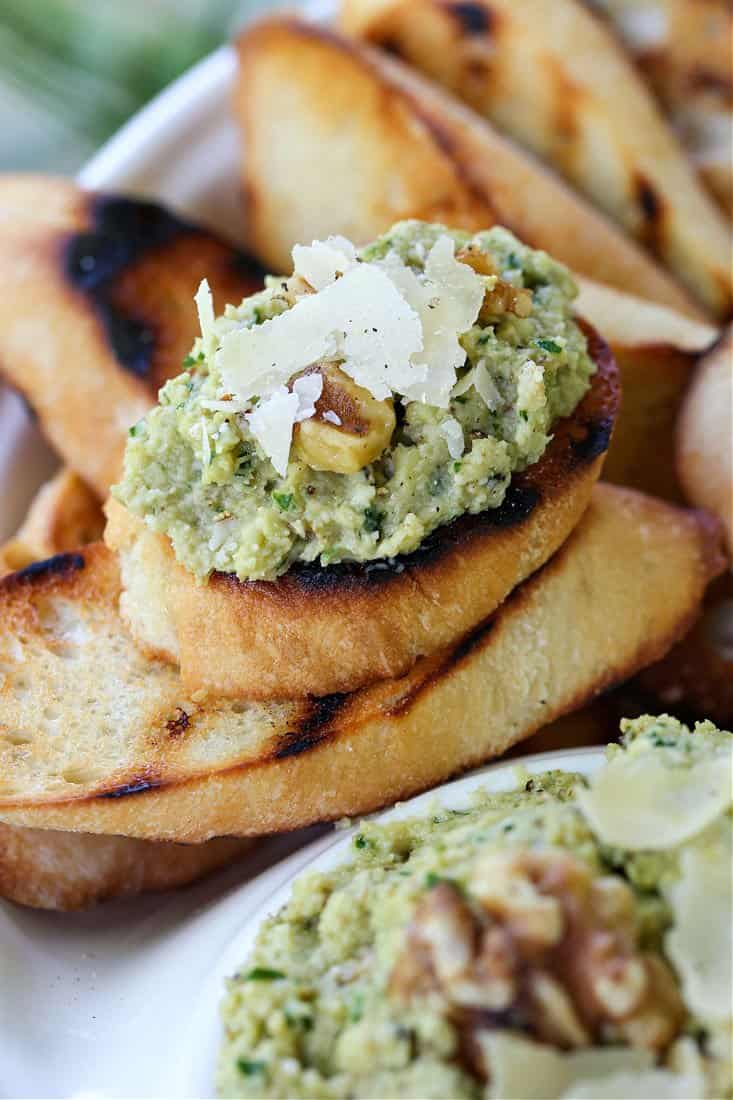 This pesto recipe is done in just about 5 minutes. Make it ahead of time and stash it in the fridge until you're ready! Spread it on toasted crostini, crackers or use it as a dip for vegetables!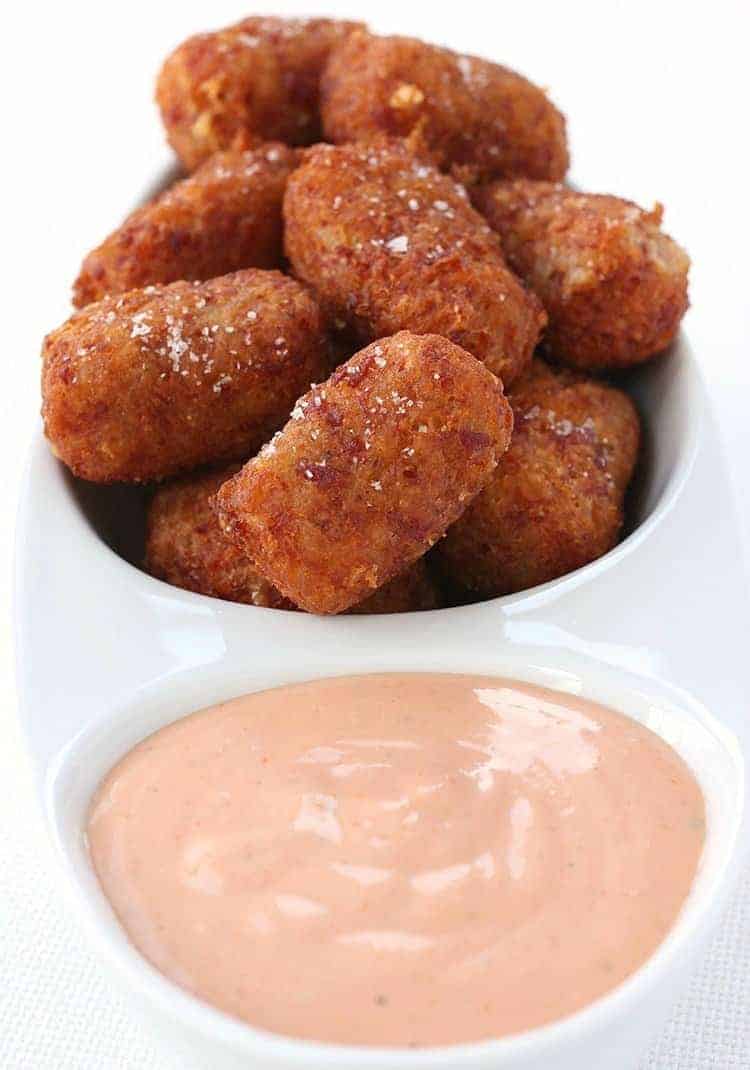 These tater tots are unbelievably addicting. Make these with your leftover corned beef or add them to your St. Patrick's Day Party Food menu with some corned beef from the deli!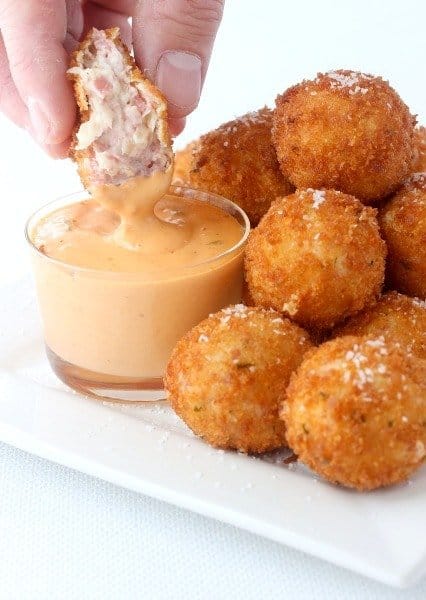 Another great use for leftover corned beef, but again, just grab some corned beef from your deli counter if you want to add these crispy little apps to your St. Patrick's Day menu!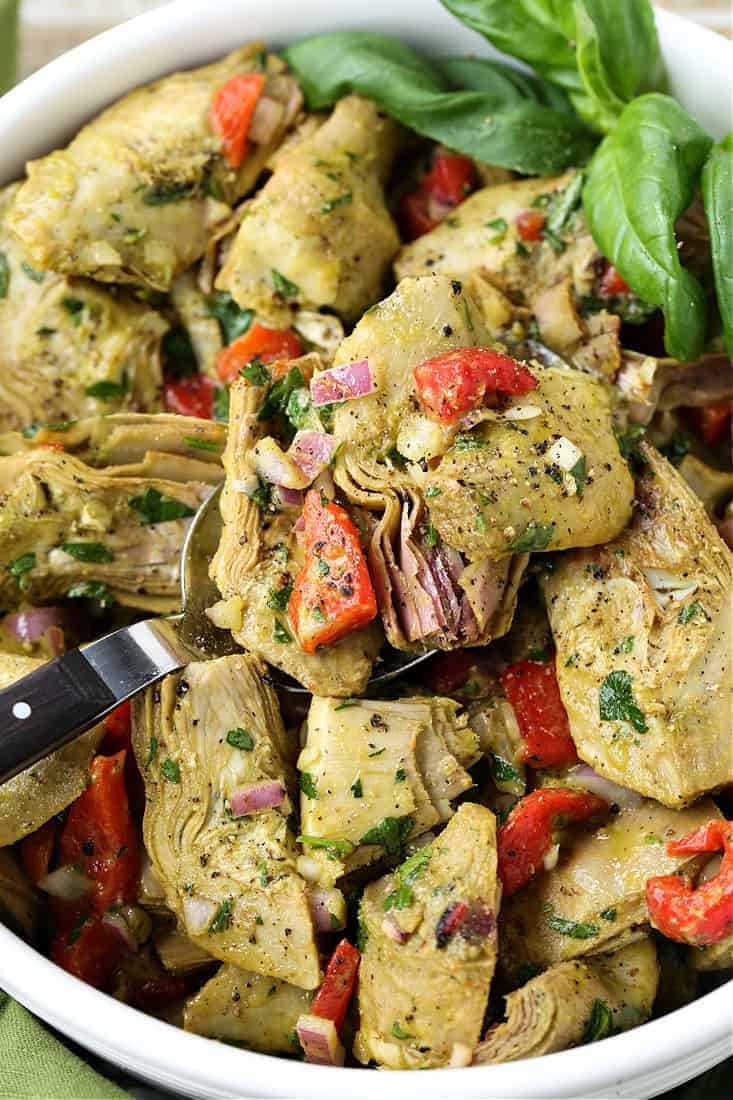 We love this roasted artichoke salad, and it sure fits into the green theme for St. Patrick's Day!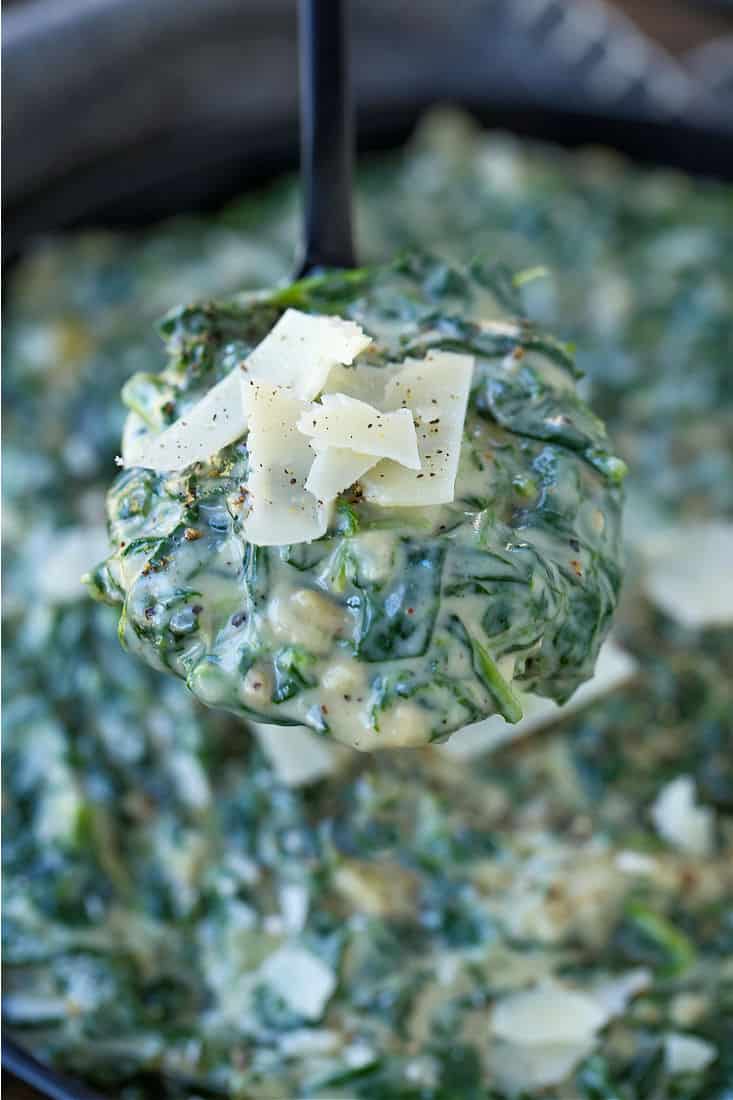 This creamy spinach recipe is perfect as a steak house side, but it also goes really well with corned beef!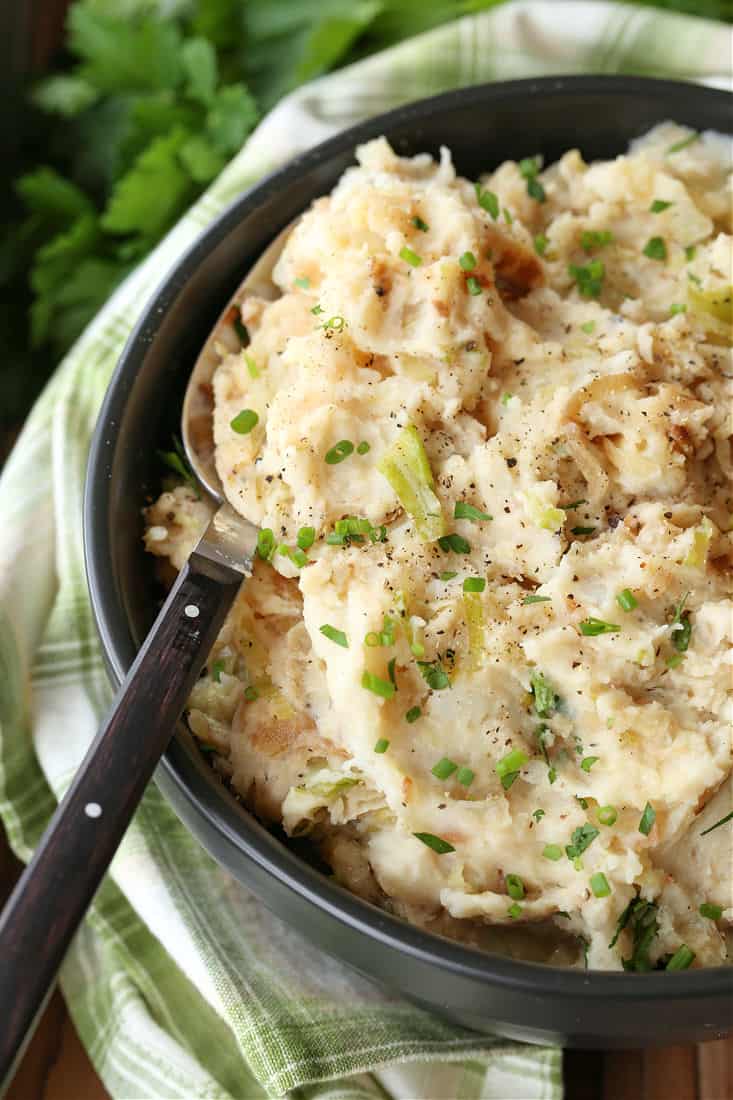 Colcannon is basically a mashed potato recipe with cabbage and bacon stirred in. Do we need to say more???
The only way to eat cabbage in my opinion. Fried up with simple herbs and spices and tossed with thick pieces of crispy bacon.
Can we even have a St. Patrick's Day Party Food list without this soda bread? Slice it up, toast it up a bit so that it's warm and slather tons of butter all over it. There's nothing better!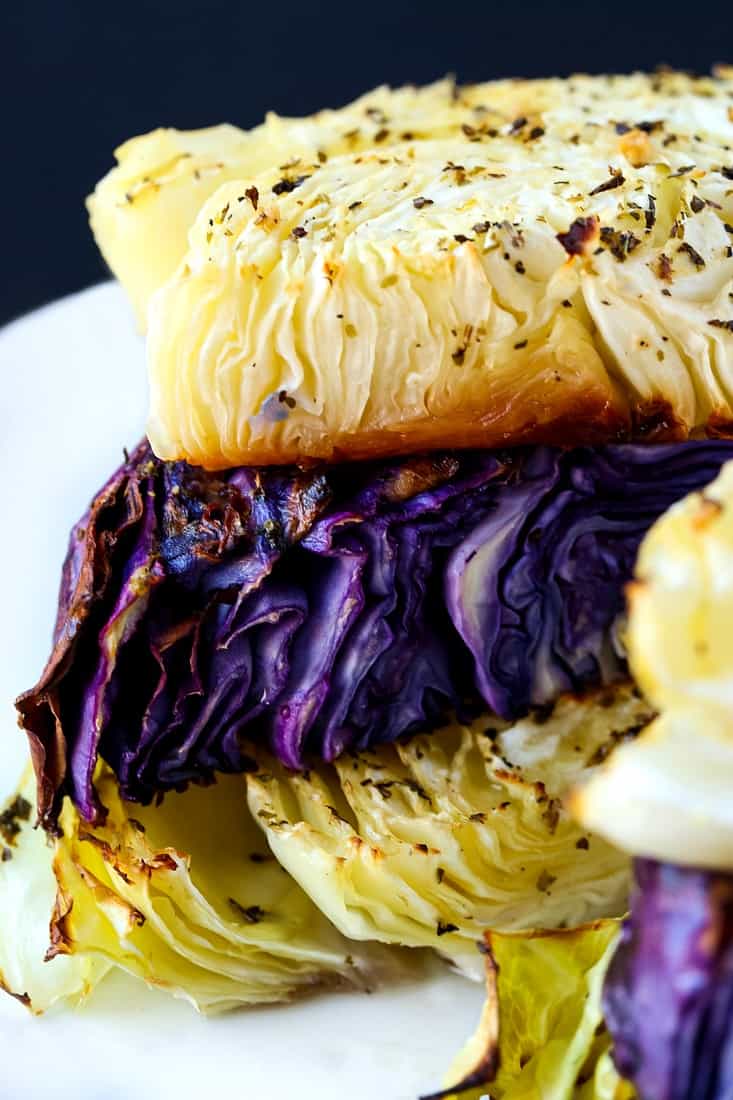 Roasting any type of vegetable brings out the sweetness and flavor and this oven roasted cabbage is no exception!
Desserts and Drinks!
A party isn't a party without the cocktails and desserts! We've got a few St. Patrick's Day Party Food themed recipes here to choose from, so try one or a few!
Boozy Chocolate Chip Sandwich Cookies –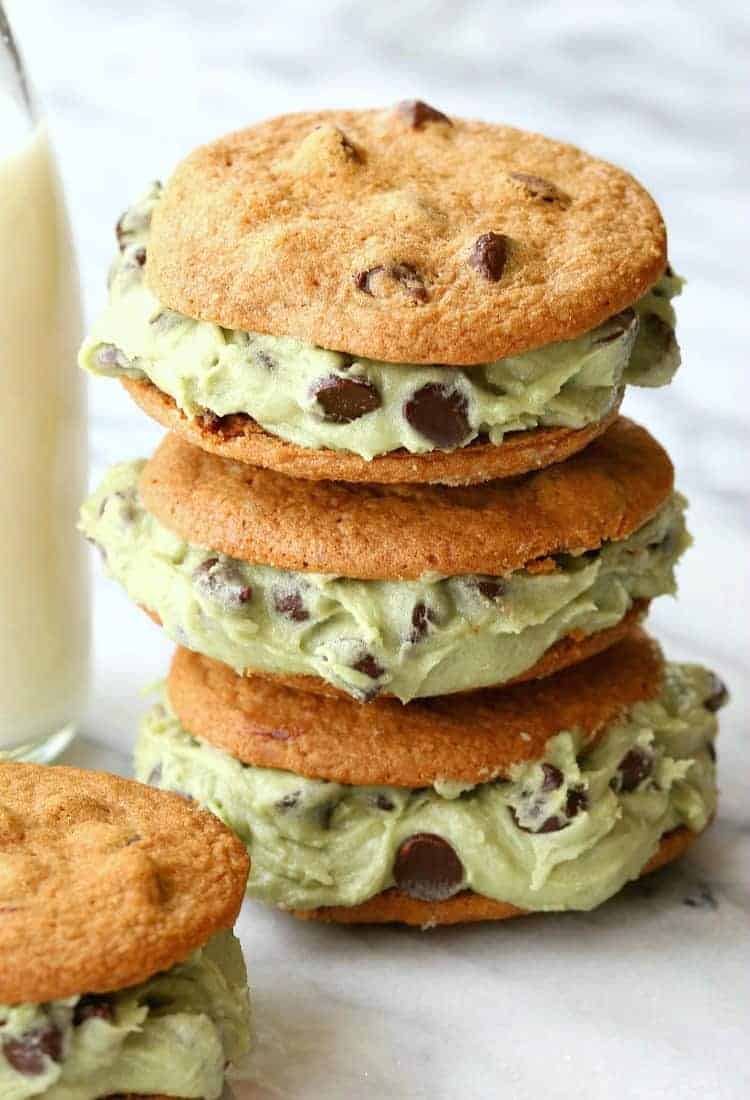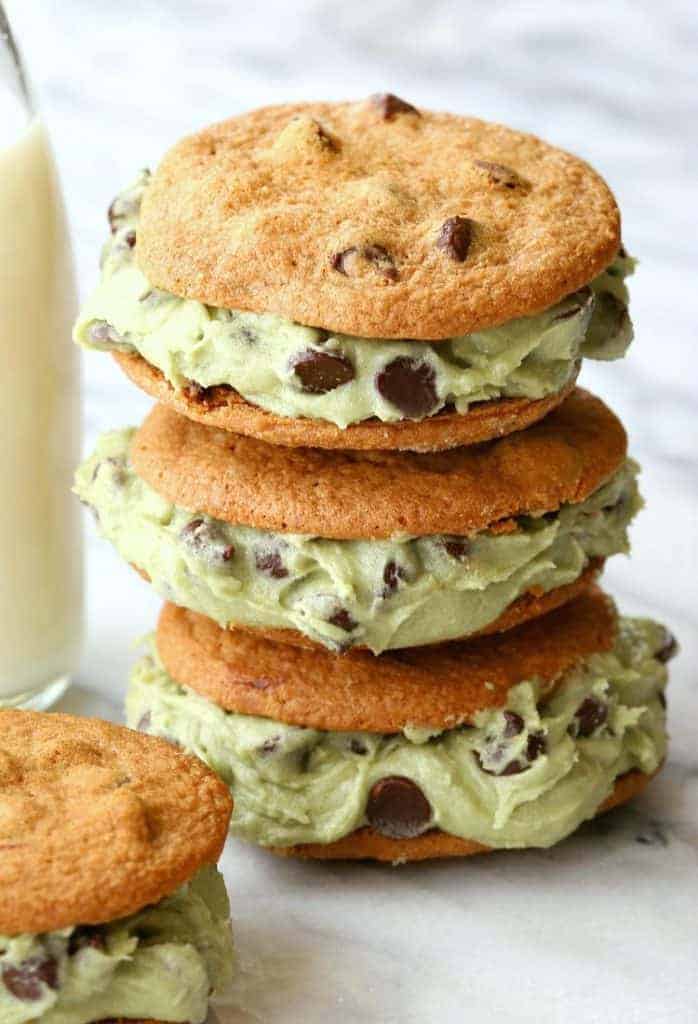 These boozy sandwich cookies are always a hit at parties!
Jameson Mint Chocolate Chip Cookies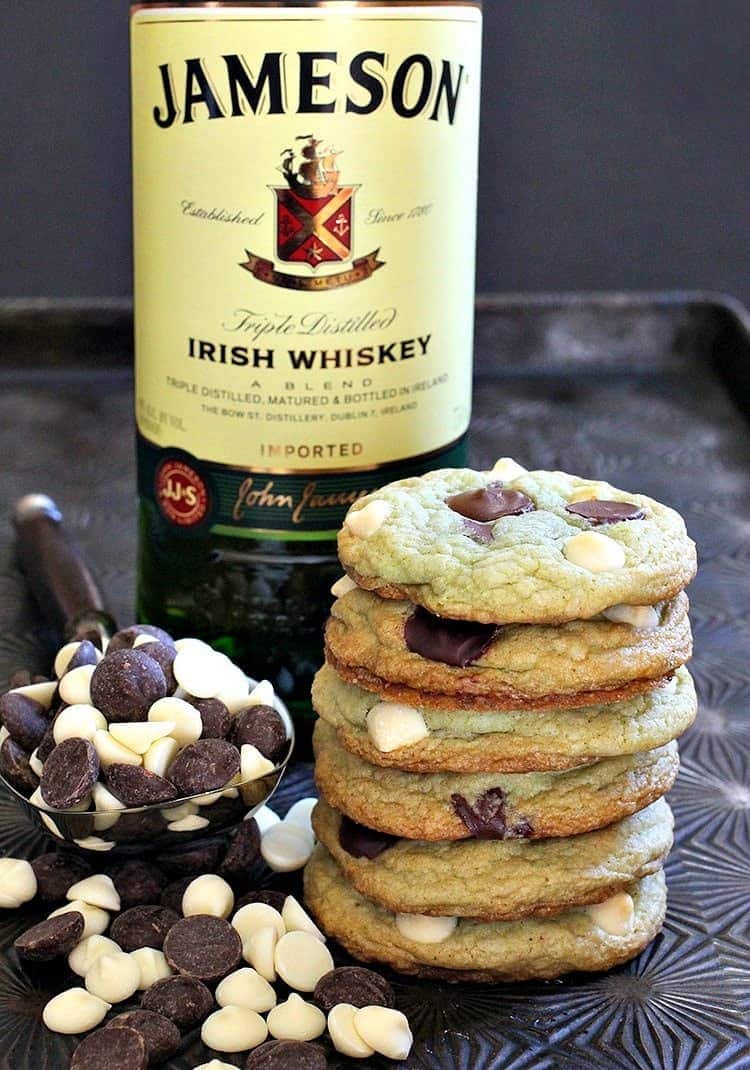 Take a delicious chocolate chip cookie and add a splash of Jameson…and you've got yourself a party.
Irish Coffee is one of my favorite things to have on St. Patrick's Day. We like ours pretty strong with a sweet topping of whipped cream.
Shamrock shakes are so fun to make for kids and adults! Make them as is for the kids and add a shot or too of whiskey for the adults!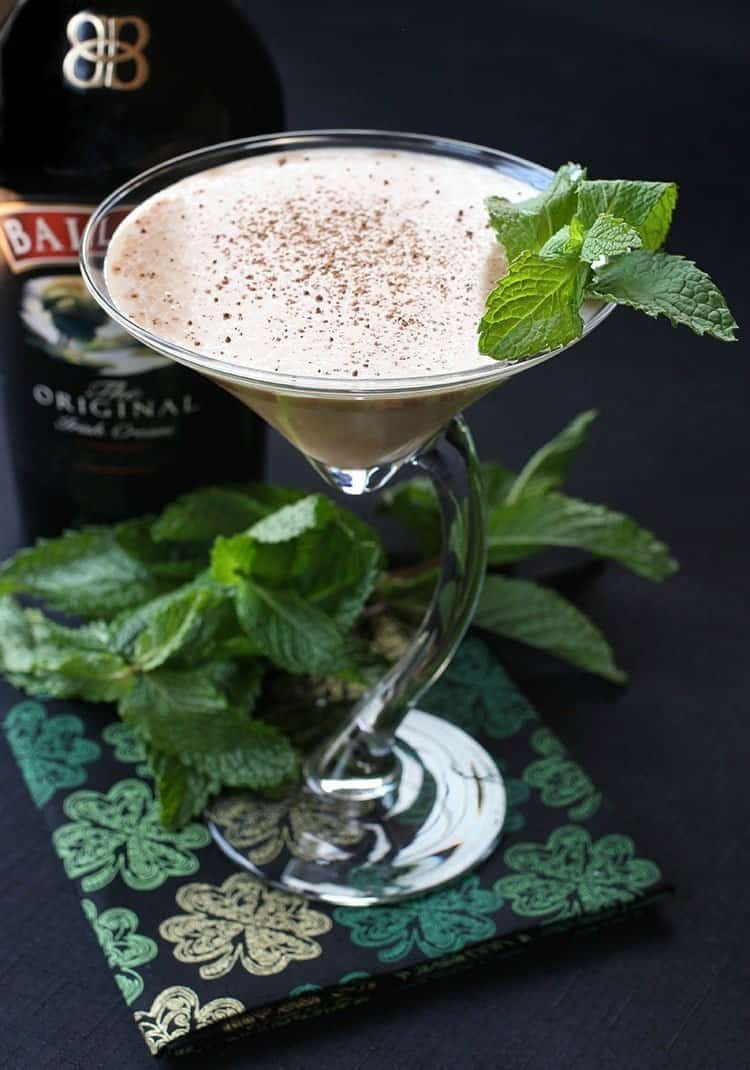 This creamy dessert martini is loved by all. Serve these for happy hour or as a dessert cocktail!
Irish Whiskey Cheesecake Shots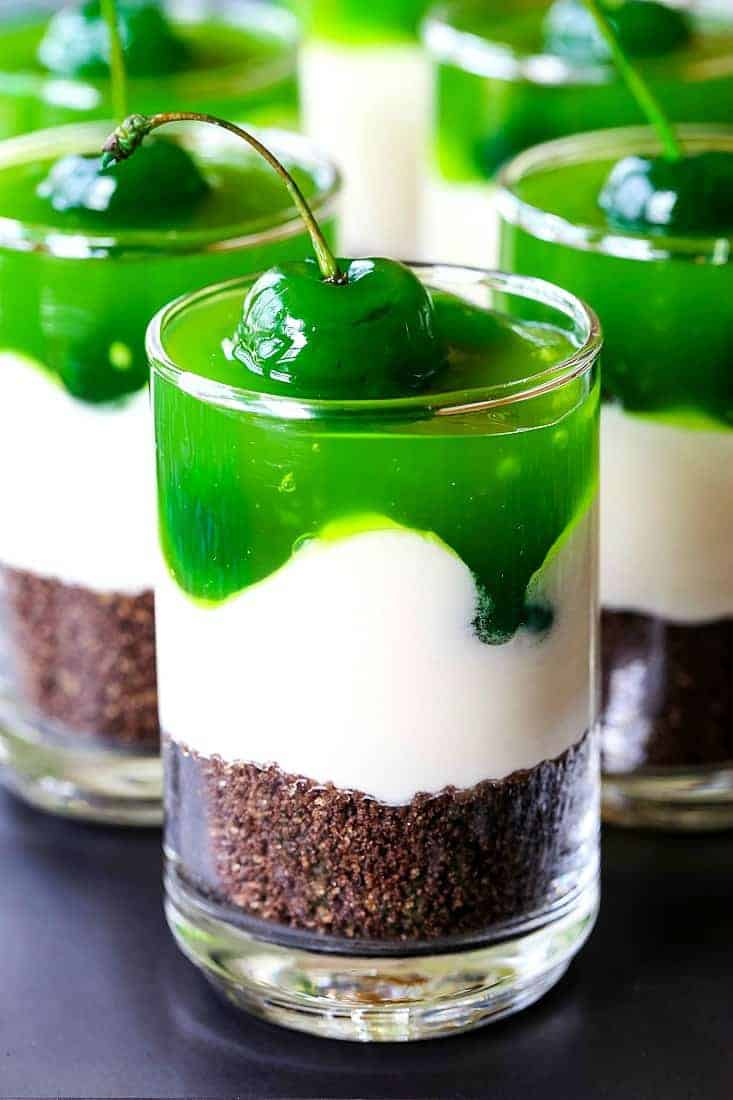 These no bak cheesecake shots are perfect for your St. Patrick's Day celebration! Make them ahead of time and have them ready to go!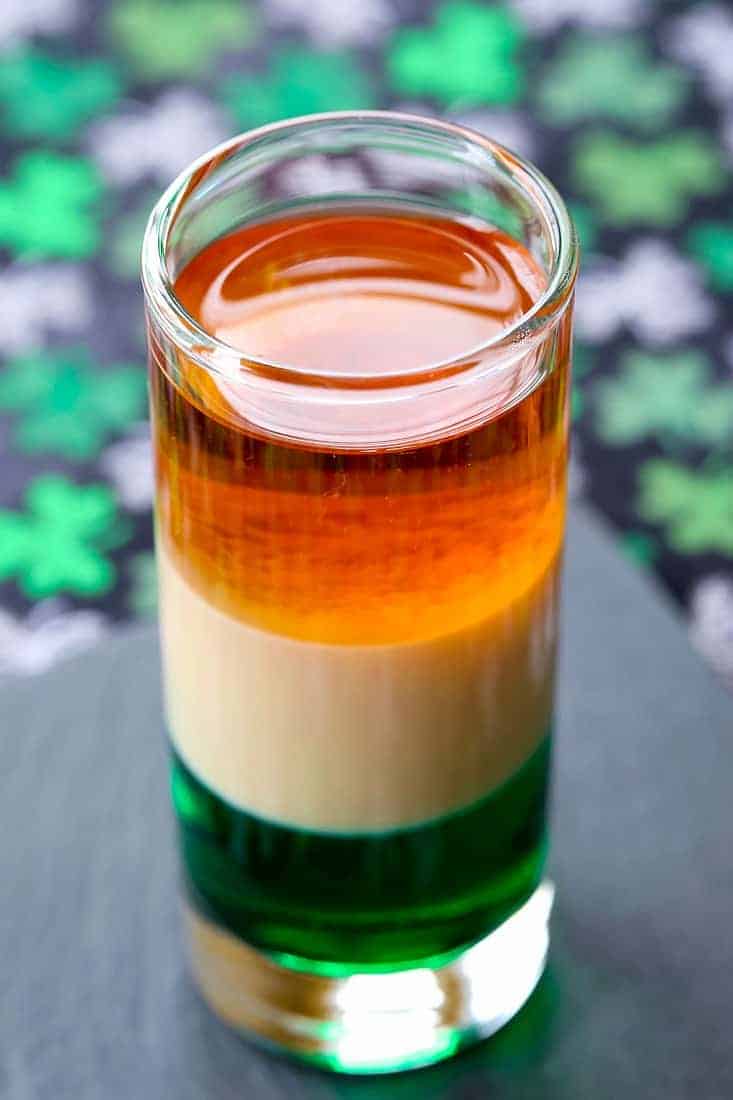 I know you might think that these shots are difficult to make, but I promise you that they aren't. Head over to the post for a how-to video!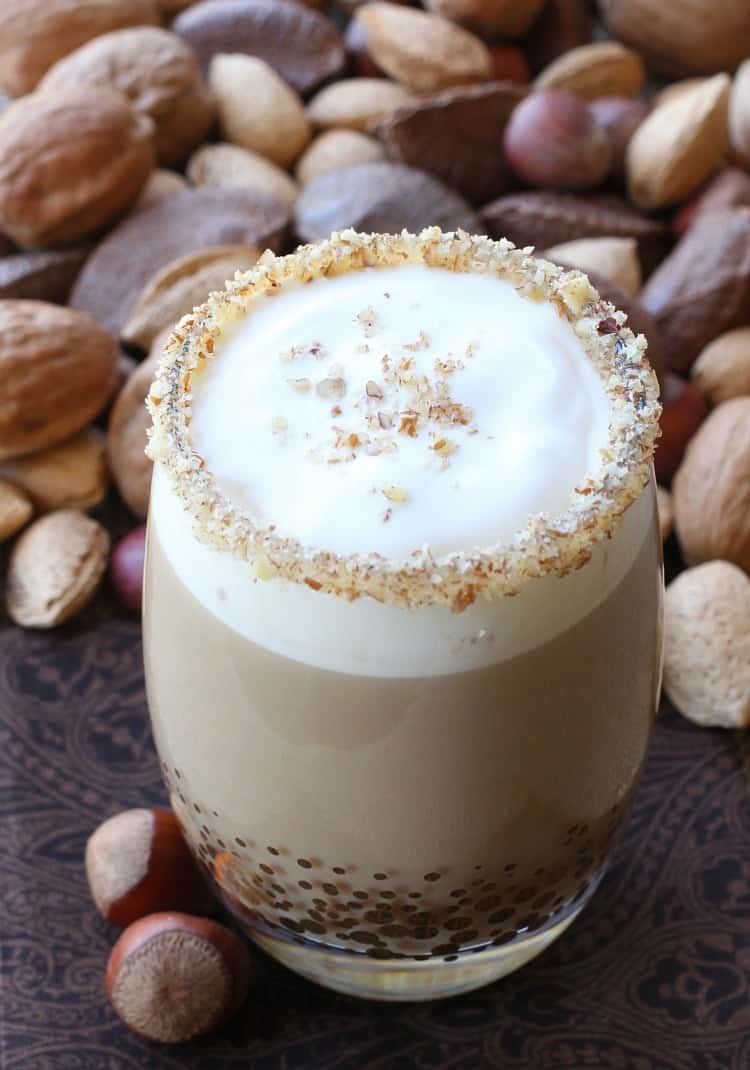 I used to order these drinks almost every time we went out to dinner. They are perfect instead of dessert or along with dessert!
I hope you guys find something on this St. Patrick's Day Party Food list…I know I'm having a hard time choosing myself!