Here we are getting into all the Slow Cooker Comfort Food Dinners! One of these dinners is just what you're going to want to come home to!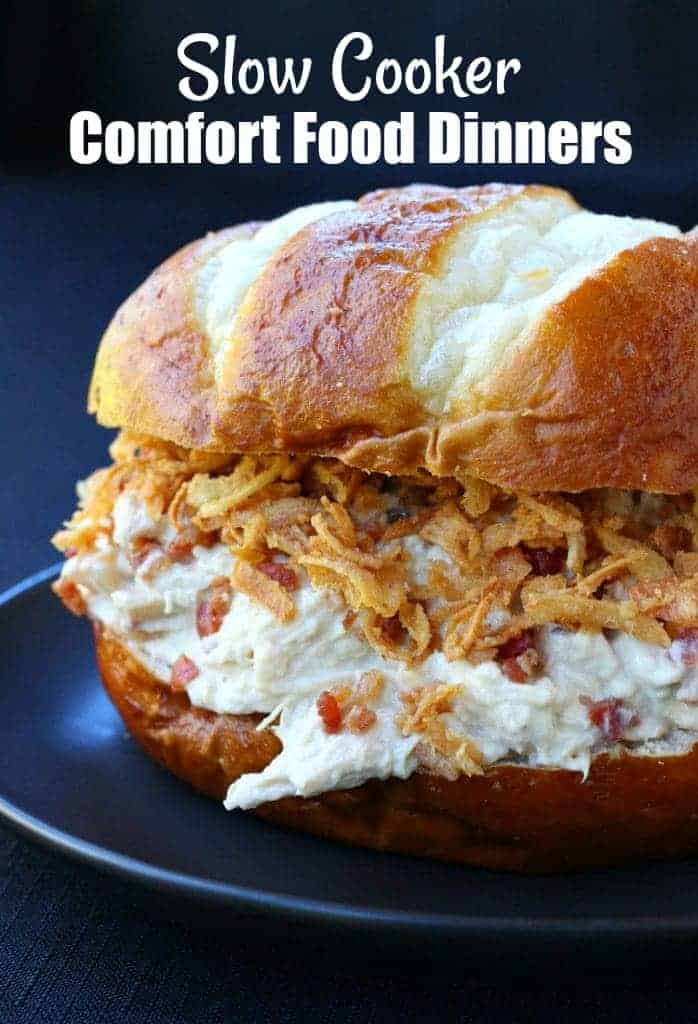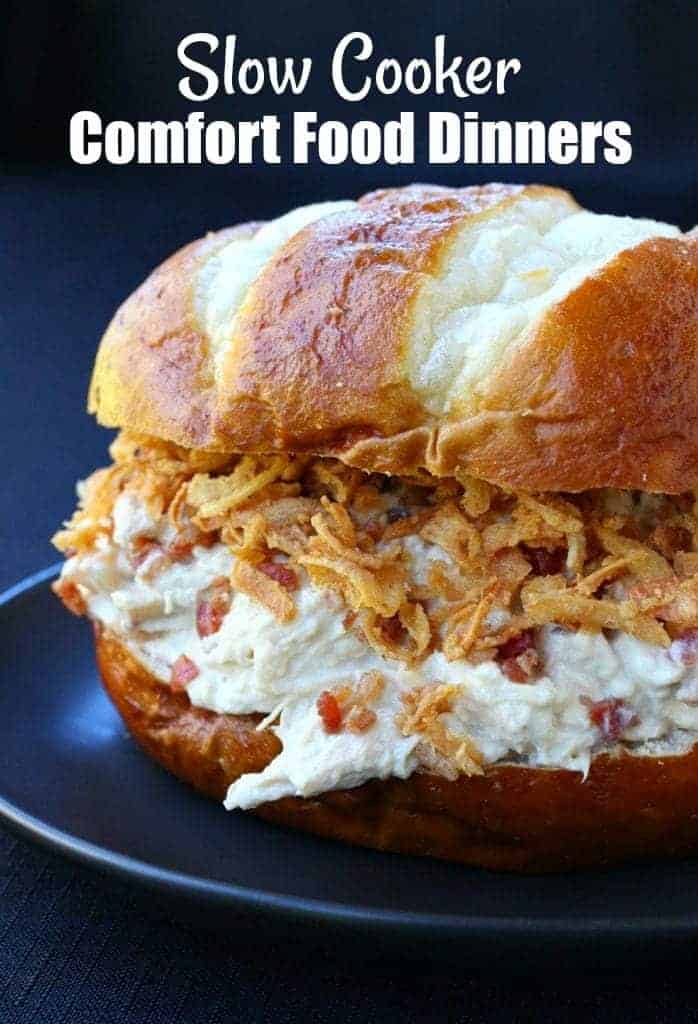 I'm sure you guys all have busy schedules just like we do.
School, sports – some more sports – work and just life. It's all scheduled out to the minute on our google calendars.
Dots everywhere.
But hey, even if you're in a different part of life or you have a slower pace than we do…there's nothing like sitting down to a Slow Cooker Comfort Food Dinner any night of the week.
Being crazy busy or always on the go isn't the only reason for making slow cooker meals. They're crazy tasty, that's one reason.
Another reason is that they usually don't take a lot of time to prep before hitting the button and letting the slow cooker do it's thing.
And maybe you just don't want to be slaving over the stove come dinner time. Maybe you'd rather be having a glass of wine or a beer.
I know that's a good enough reason for me.
So whatever your reason is for wanting a slow cooker recipe – let's start with number 1 on the list…
Slow Cooker Crispy Chicken Carnitas –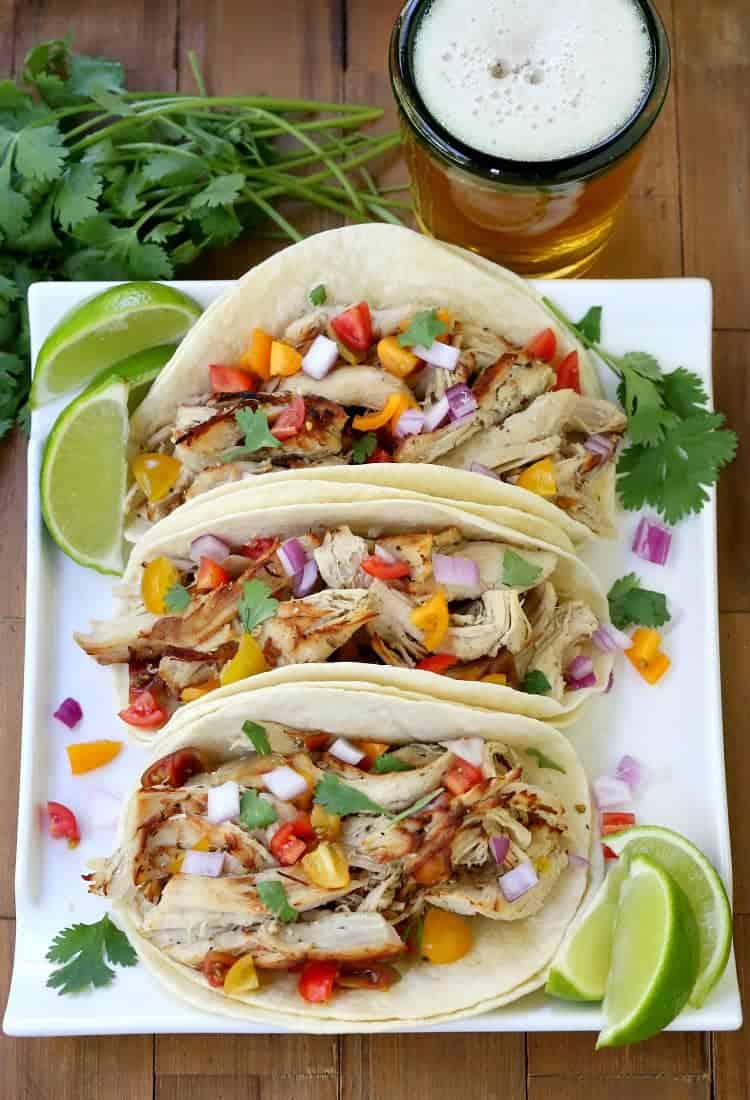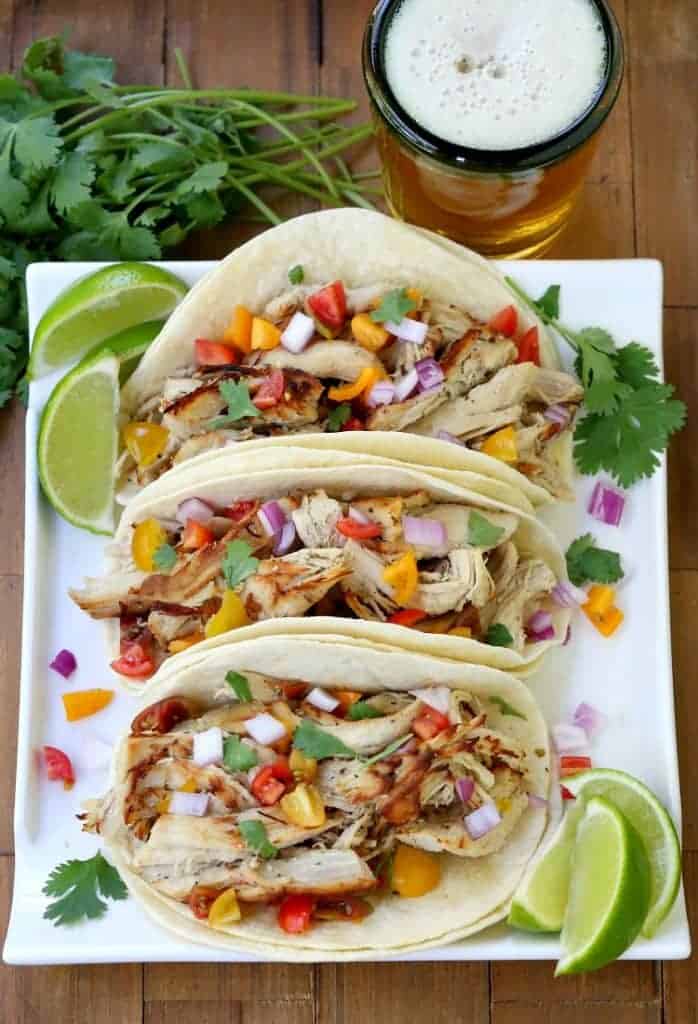 This one is a two for one recipe. It's a comfort food recipe for me, especially if you love tacos as much as we do, but it's also one of the more healthy slow cooker recipes on the list. So if healthier is what you're looking for, print this one out.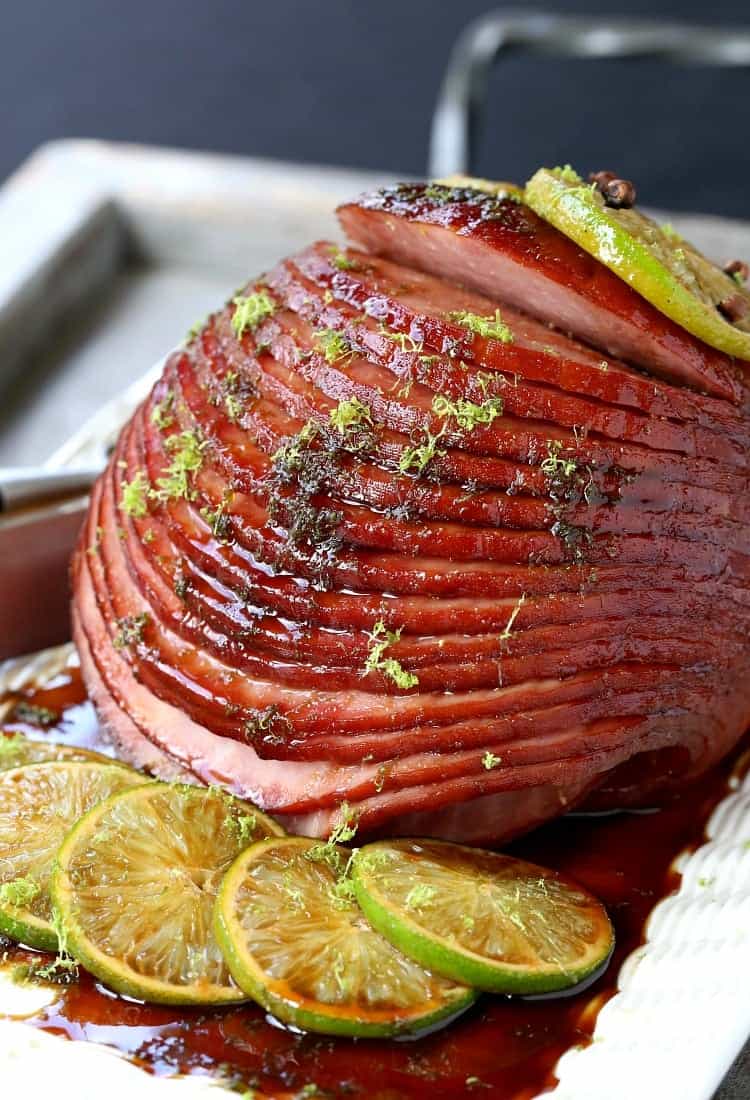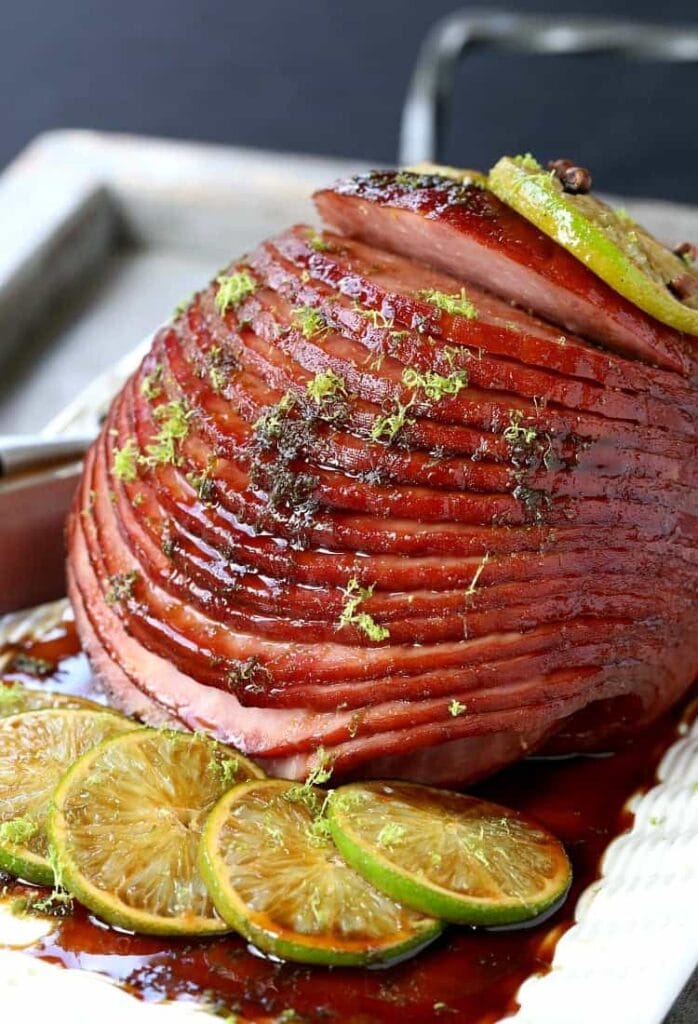 Hey, don't worry, the booze cooks off…this ham is going to be a huge hit at parties but also is just a super tasty way of making ham that doesn't always taste like the same darn ham recipe you always sit down to.
Slow Cooker Cheesy Beef Stroganoff –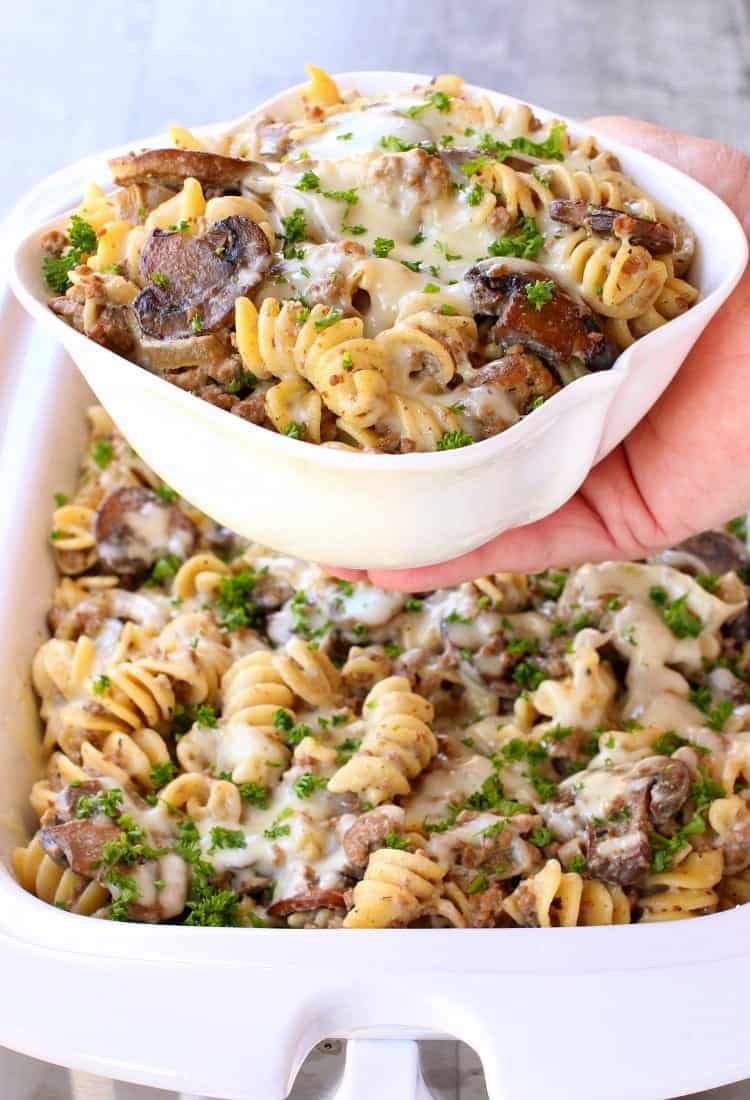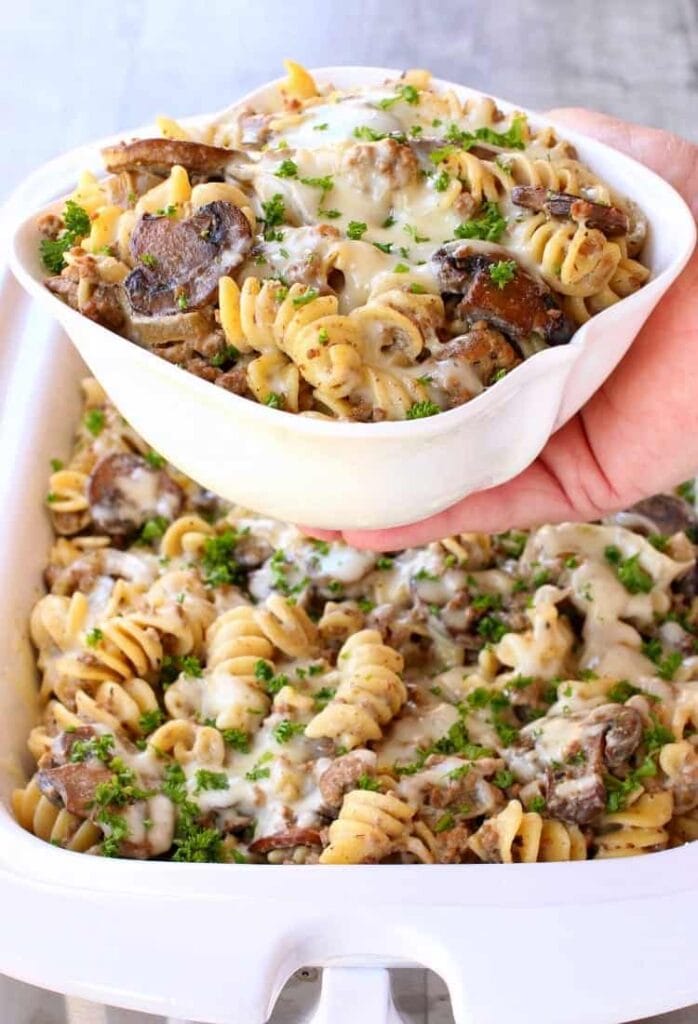 Pasta, beef, mushrooms, cheese…that pretty much says it all. Comfort food 101 in this recipe.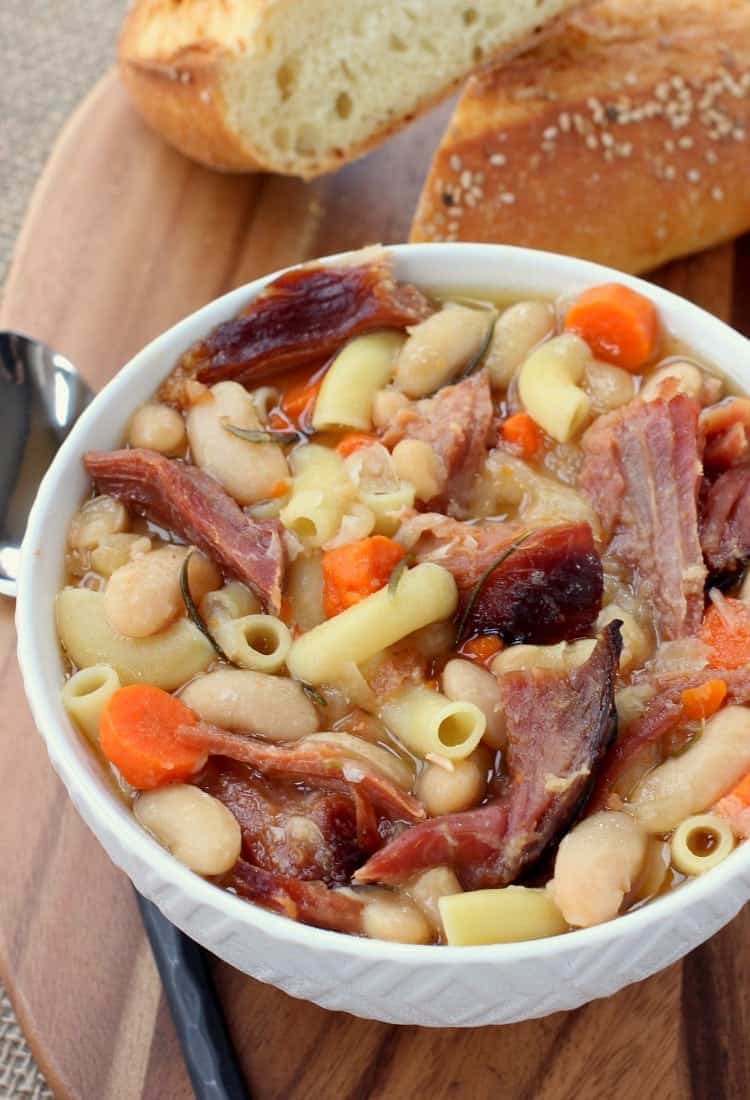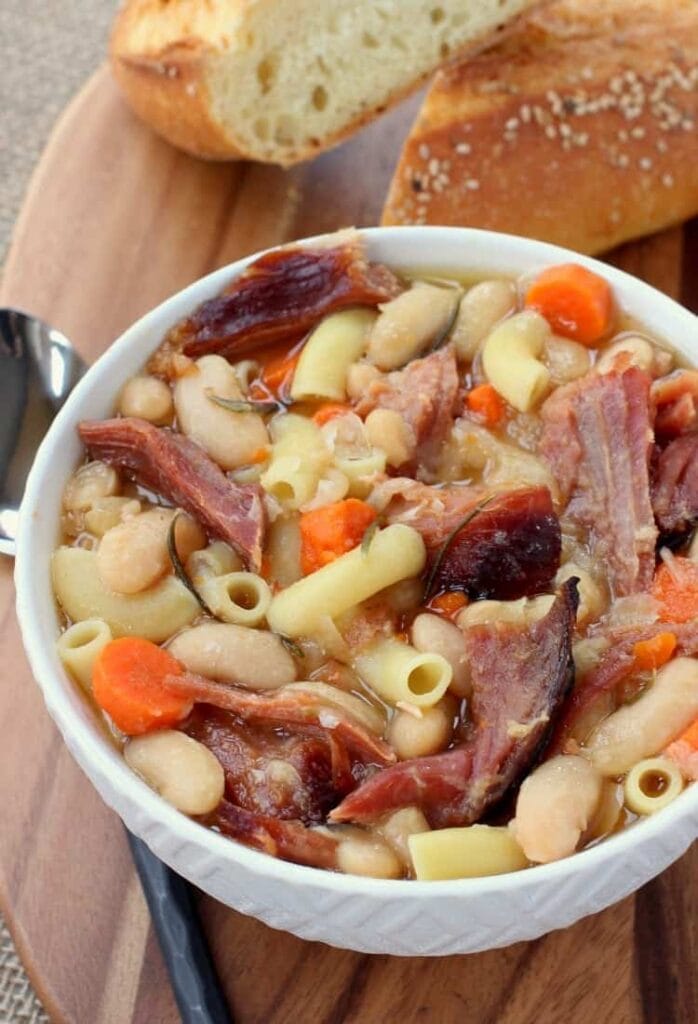 I pretty much grew up on this soup so it's high on the list of comfort food recipes for me. All you need is a big loaf of bread to soak it all up.
Slow Cooker Sticky Chicken Legs –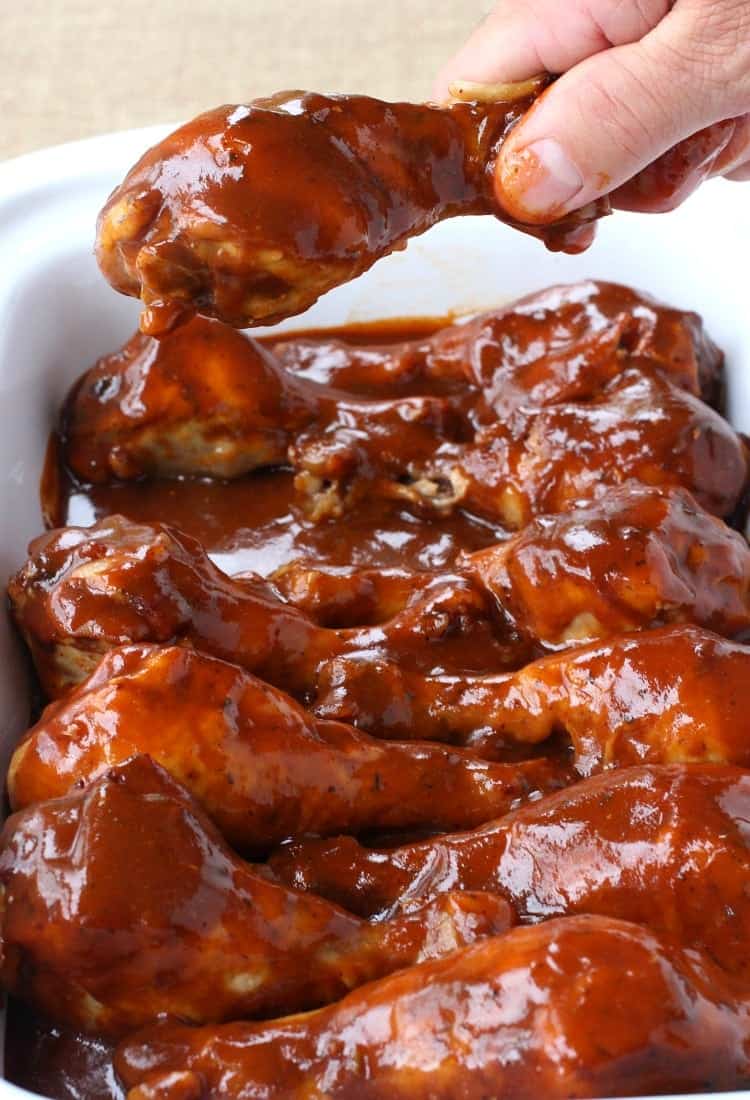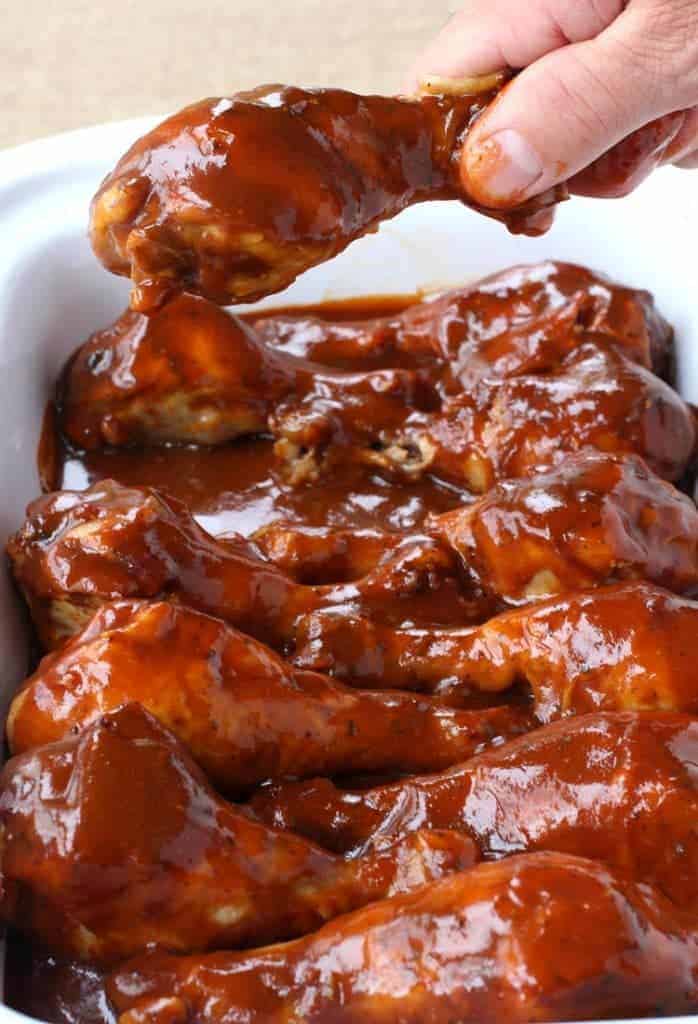 This is slow cooker heaven for my little guy. He'd eat "chicken on the bone" for every meal if he got to. Grab lots of napkins for this one!
Slow Cooker Cabbage Roll Meatballs –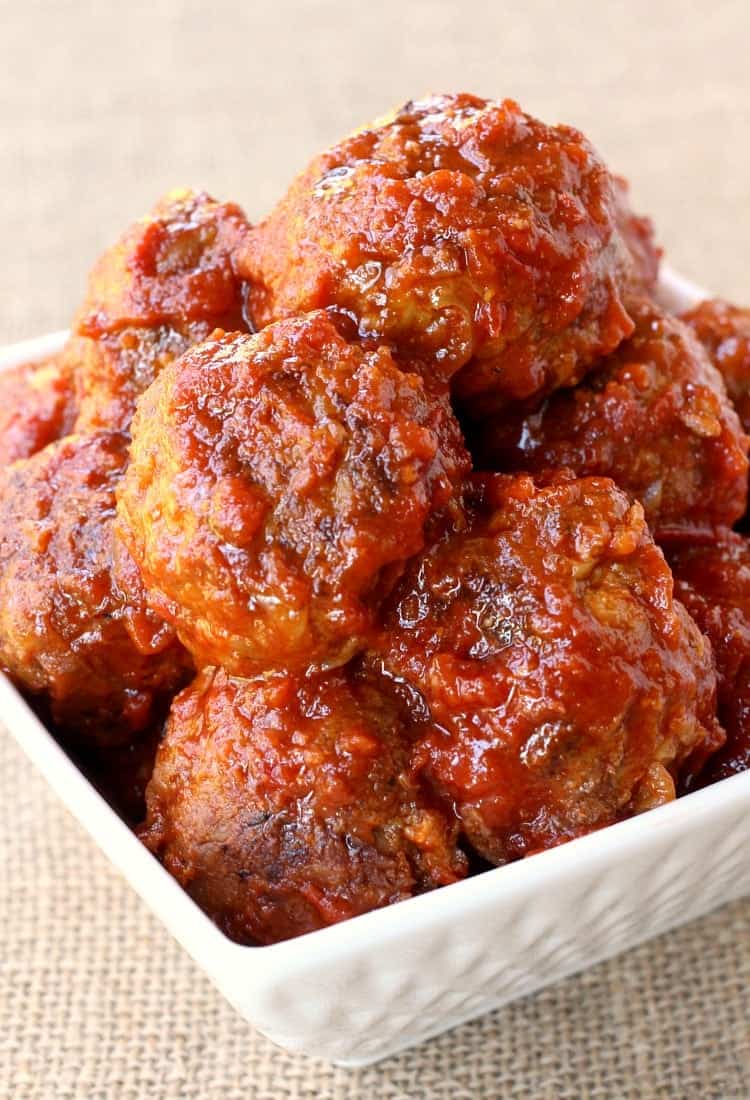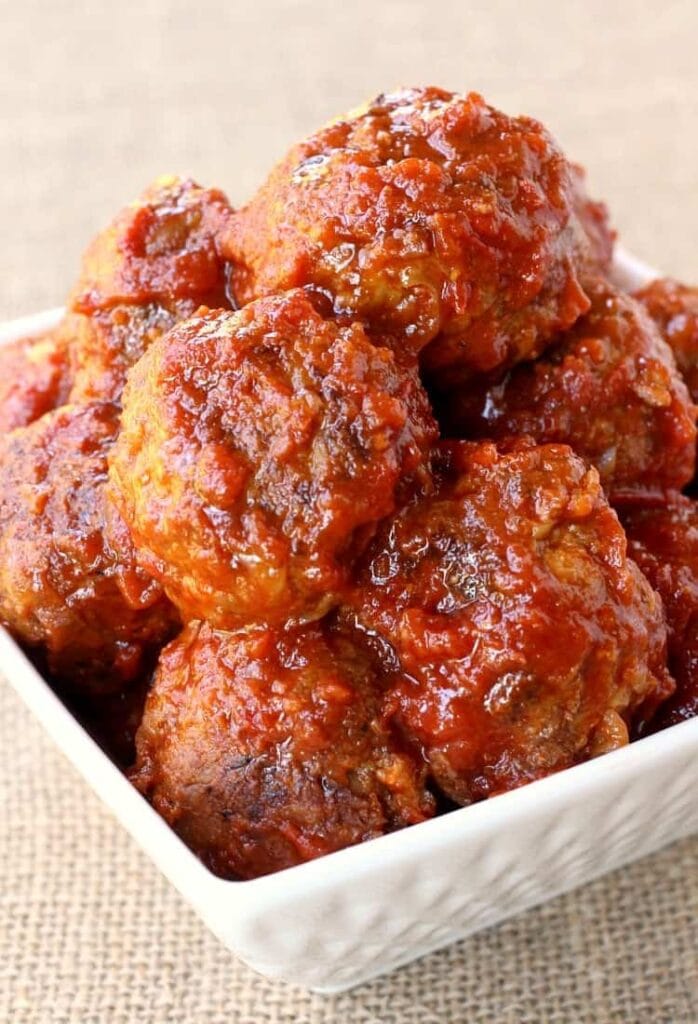 So I'm not a huge cabbage roll fan in it's true form but these meatballs are legit. Ridiculously tasty and loaded with tons of fresh cabbage inside!
Slow Cooker Beefy French Onion Soup –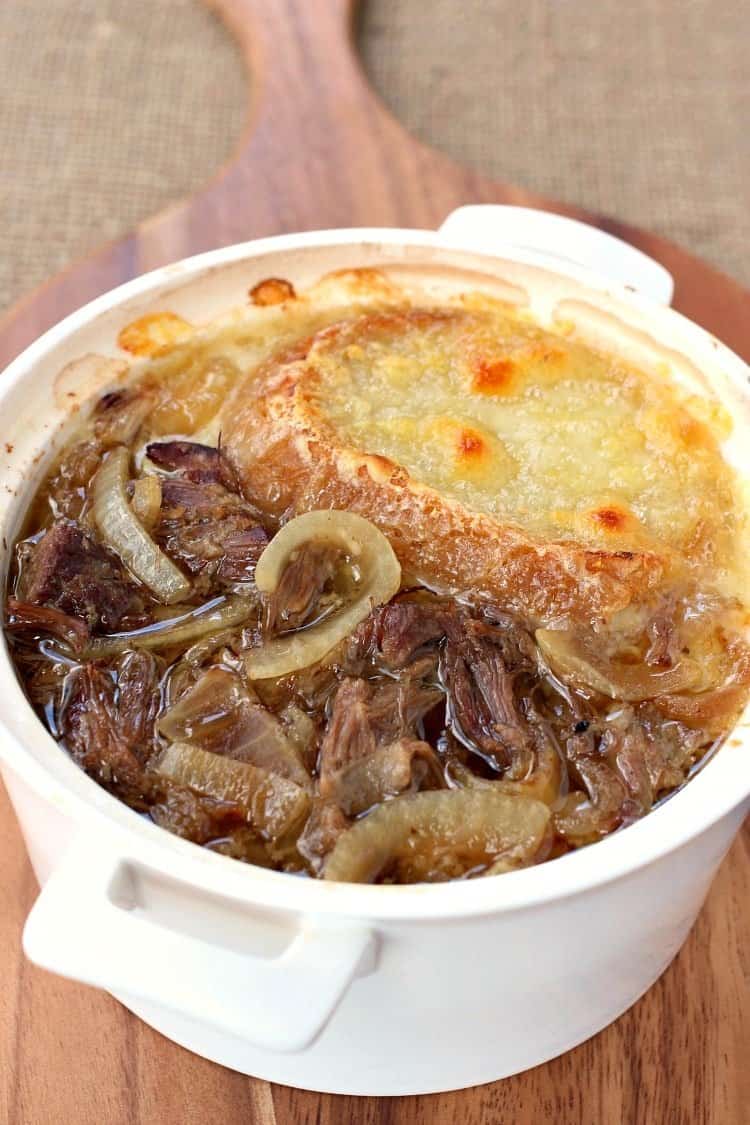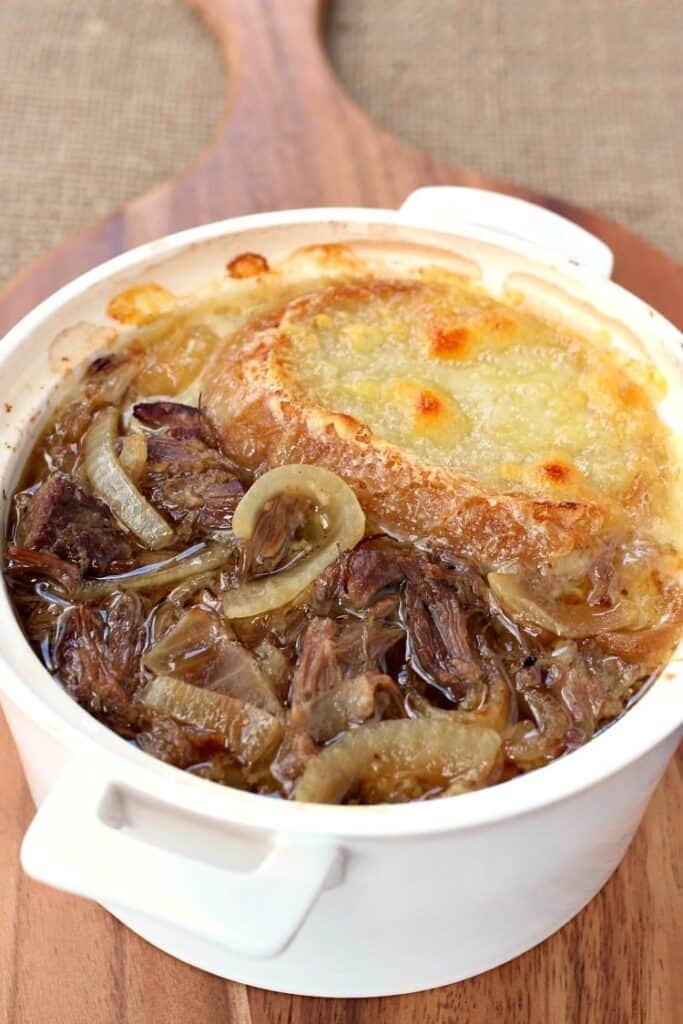 Inspired by our vacation to St. John, this soup is so full of soft, shredded beef you almost forget it's a soup and not a stew. This usually happens in our house at least a dozen times over the colder months.
Slow Cooker Applesauce Pork Roast –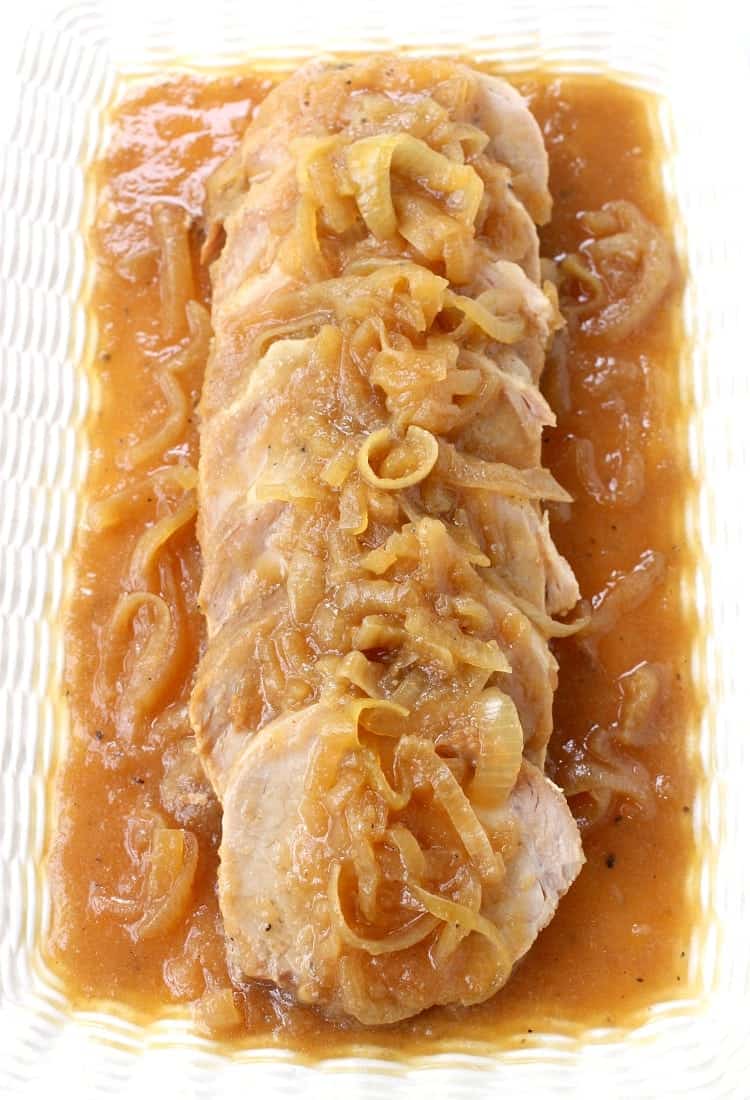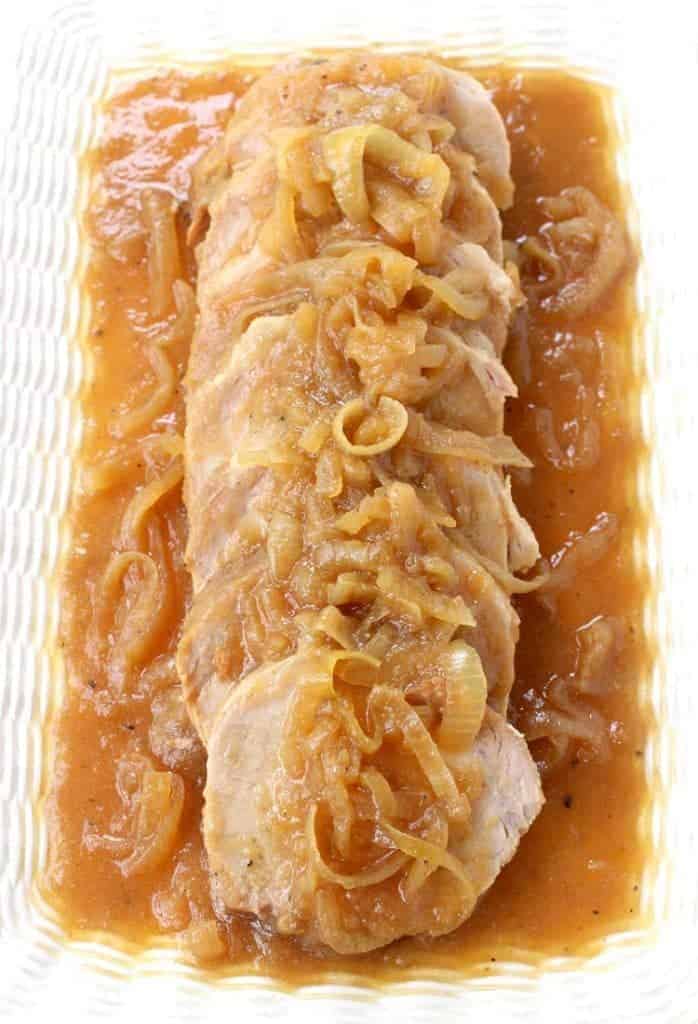 If you're looking for easy – this recipe takes the cake. Just a few ingredients and no searing the meat ahead of time, there's really no work to it! What you end up with is sliceable but very tender pork roast.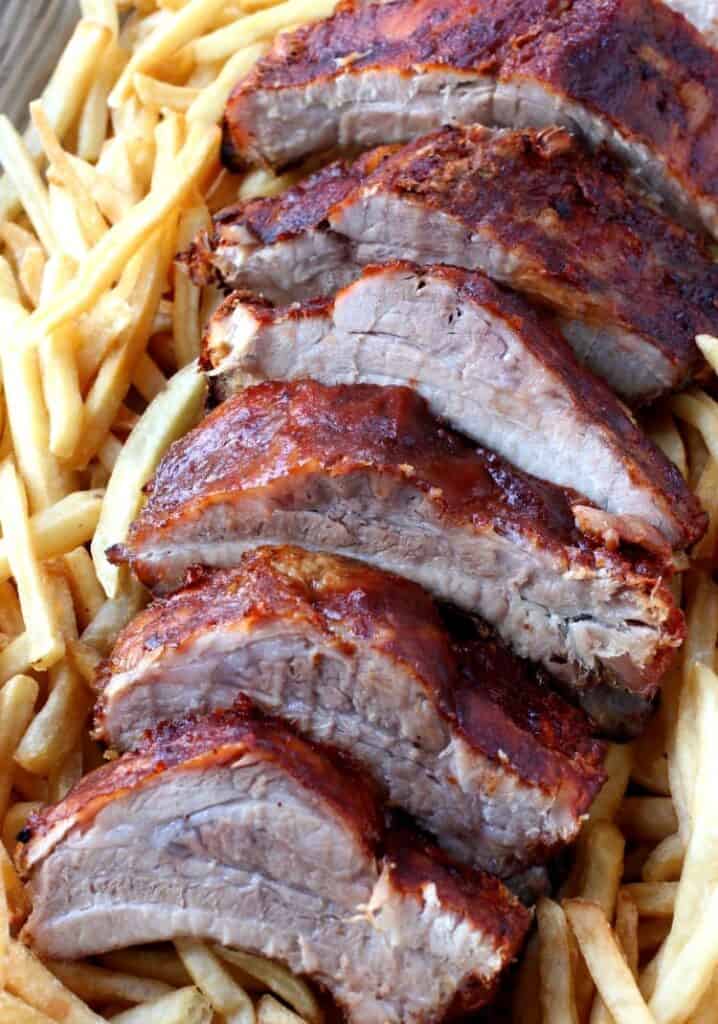 I love making these ribs when we have to be out of the house in the morning with zero time to cook. Like heading off to sports or a tailgate when you'll be gone all day but need a hot meal to pack up. This is the one to make!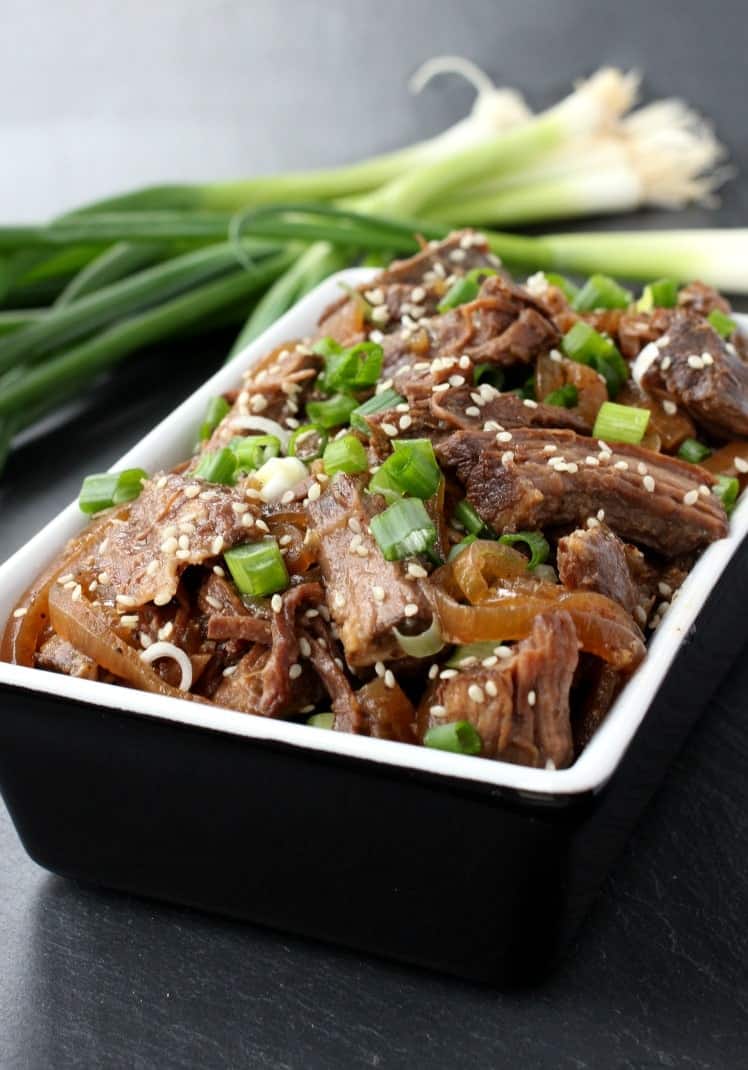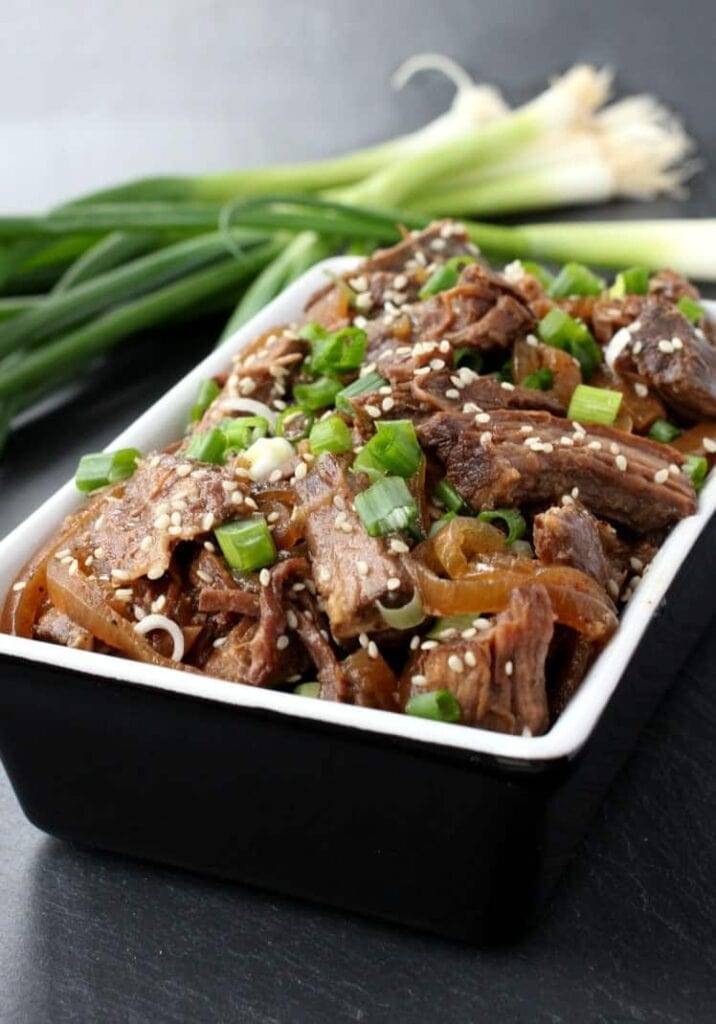 If you're not familiar with shaking beef, it's usually made with filet mignon and cooked really fast. I don't know about you but I don't always have the budget for filet every time I want it, so this recipe gives you the same tender beef without the big price tag.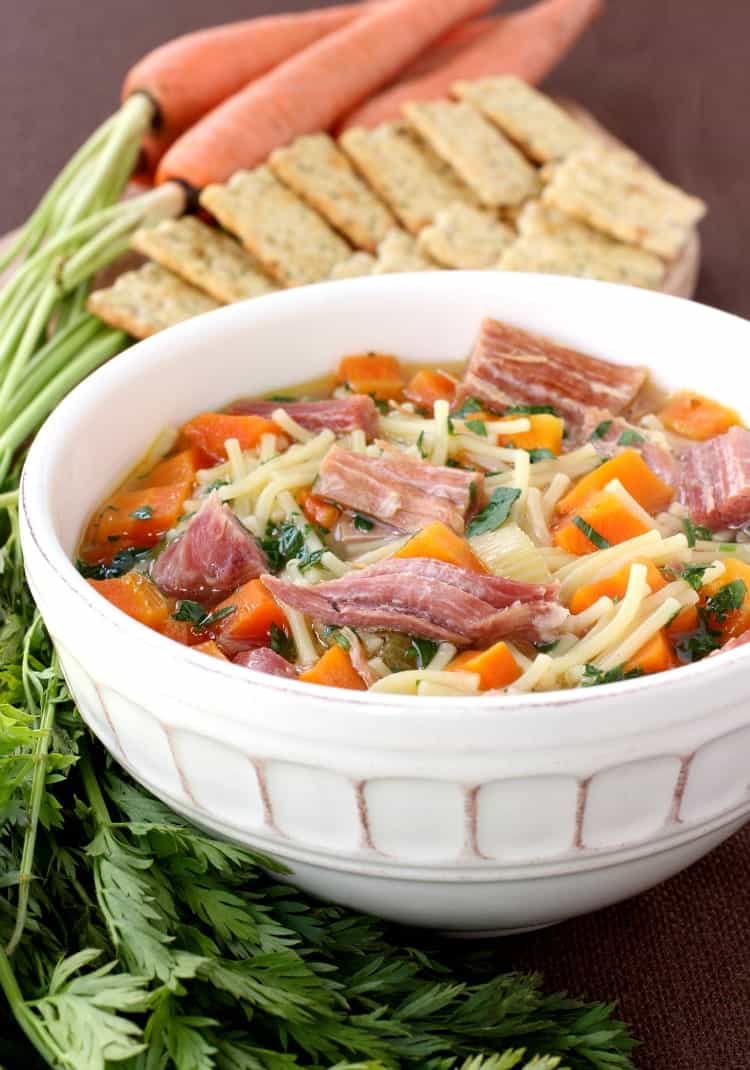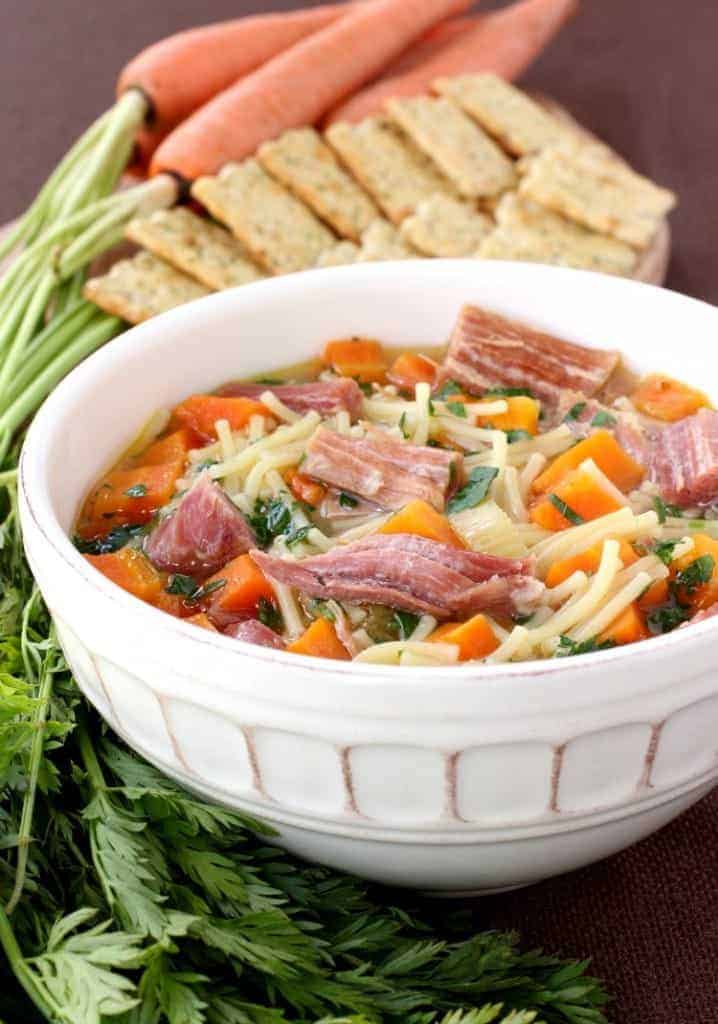 As you might have guessed we're a bug soup family. This soup is loaded with ham, vegetables and noodles. Think Chicken noodle soup in with ham instead of chicken. Great use for leftover ham, too!
Slow Cooker Creamy Cider Chicken –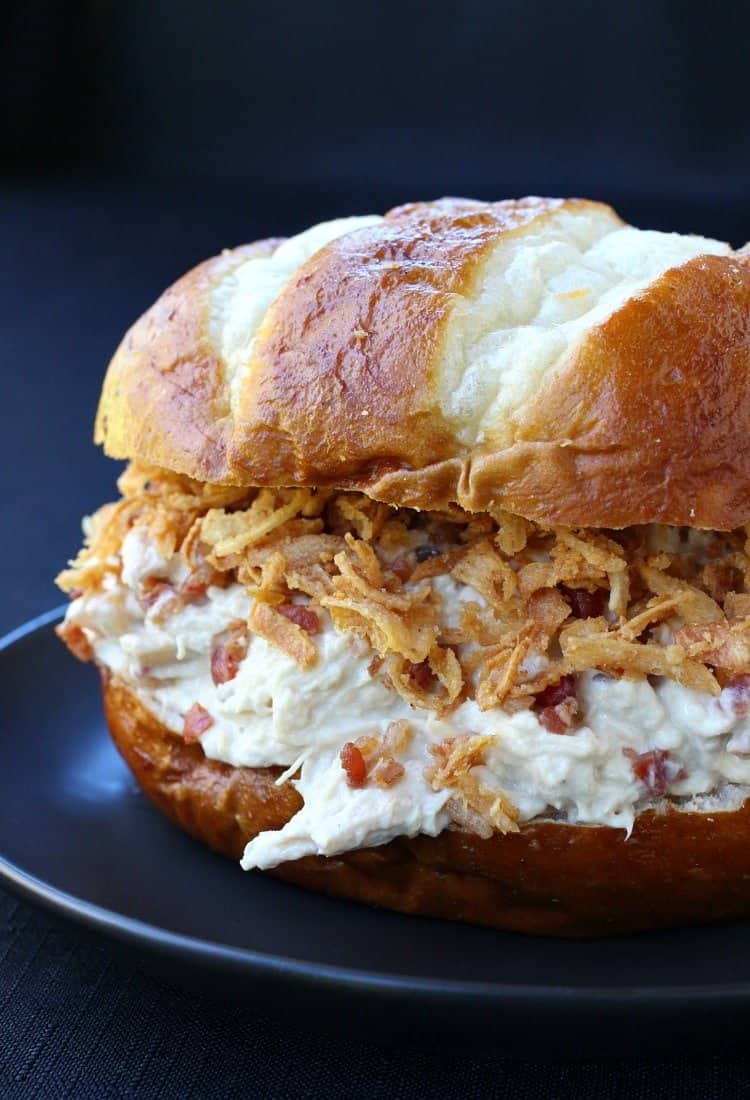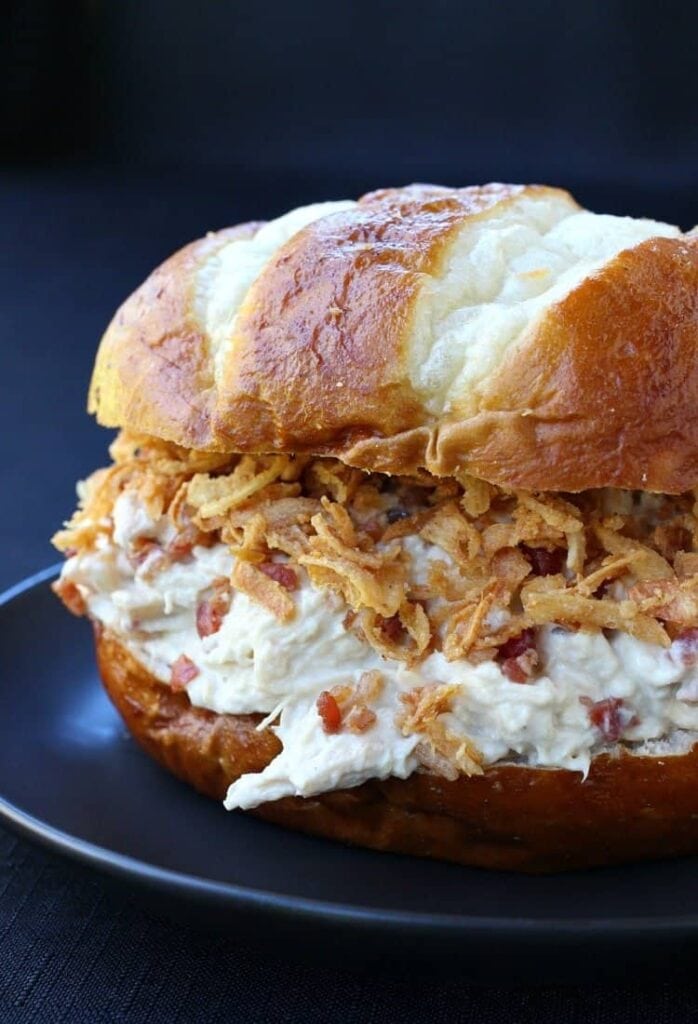 This recipe is the one. The one you want to make when you really need to impress your family or friends with your mad slow cooker comfort food skills. The creamy cider chicken with the crunchy fried onions is comfort food gone mad.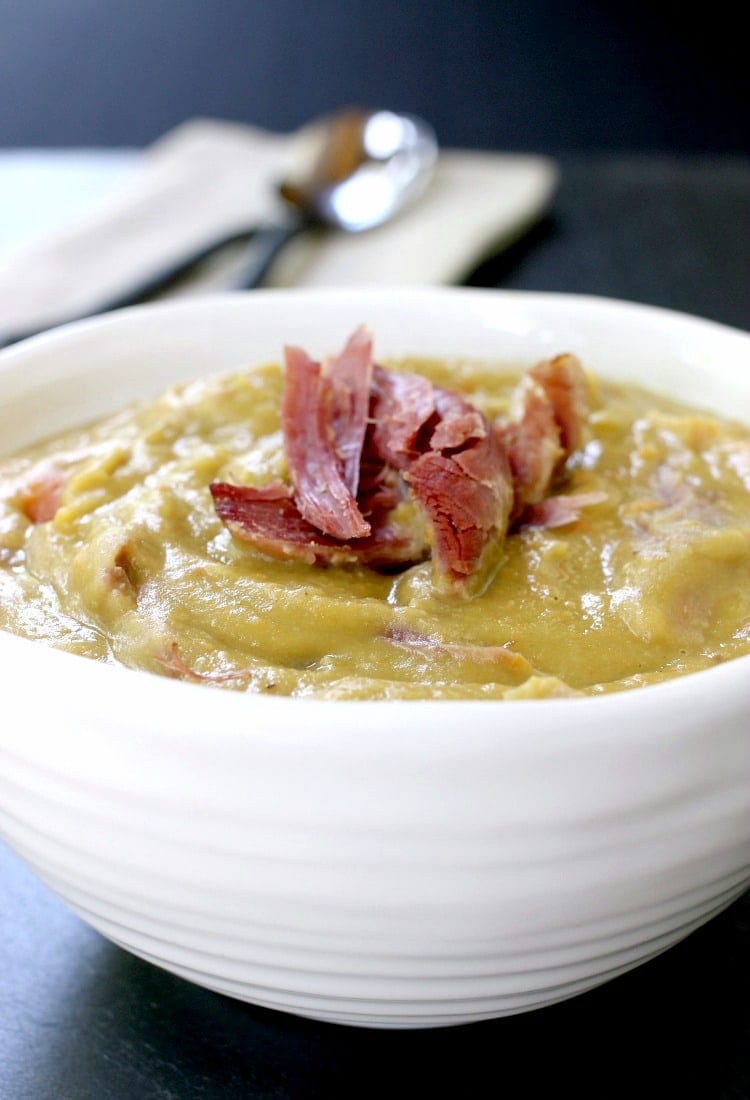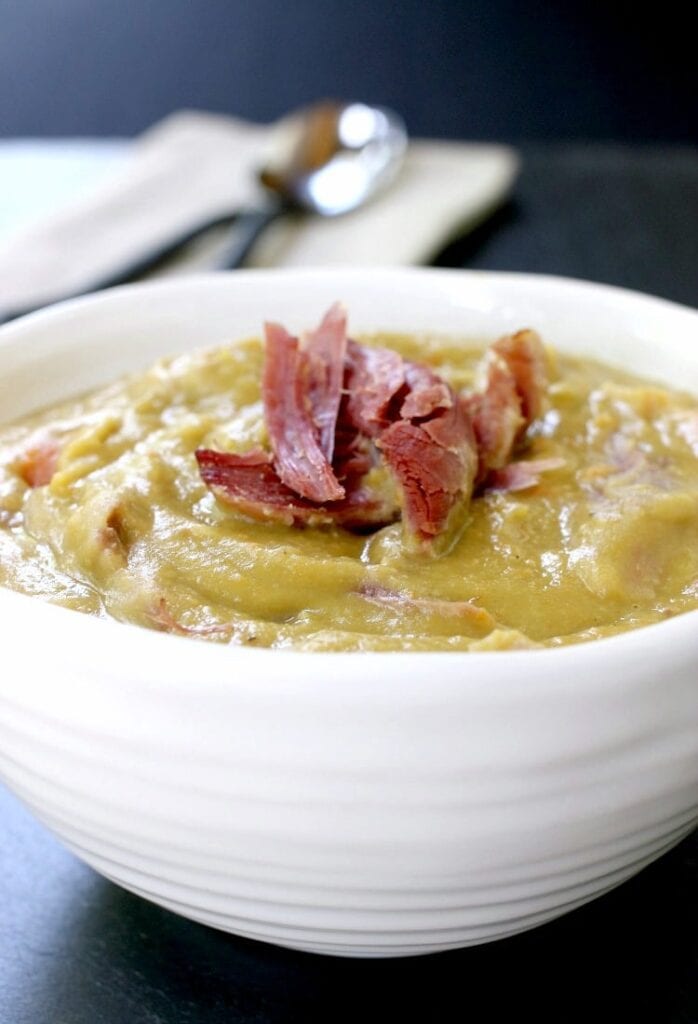 This soup was also inspired by another trip we took – this one to Disney World. We're so obsessed with those turkey legs, we got them almost every time we saw them!
Grab your slow cooker, plug it in and get cooking!