Our collection of 30 Incredible Low Carb Dinner Recipes will keep you on track with your low carb diet with unique and tasty recipes!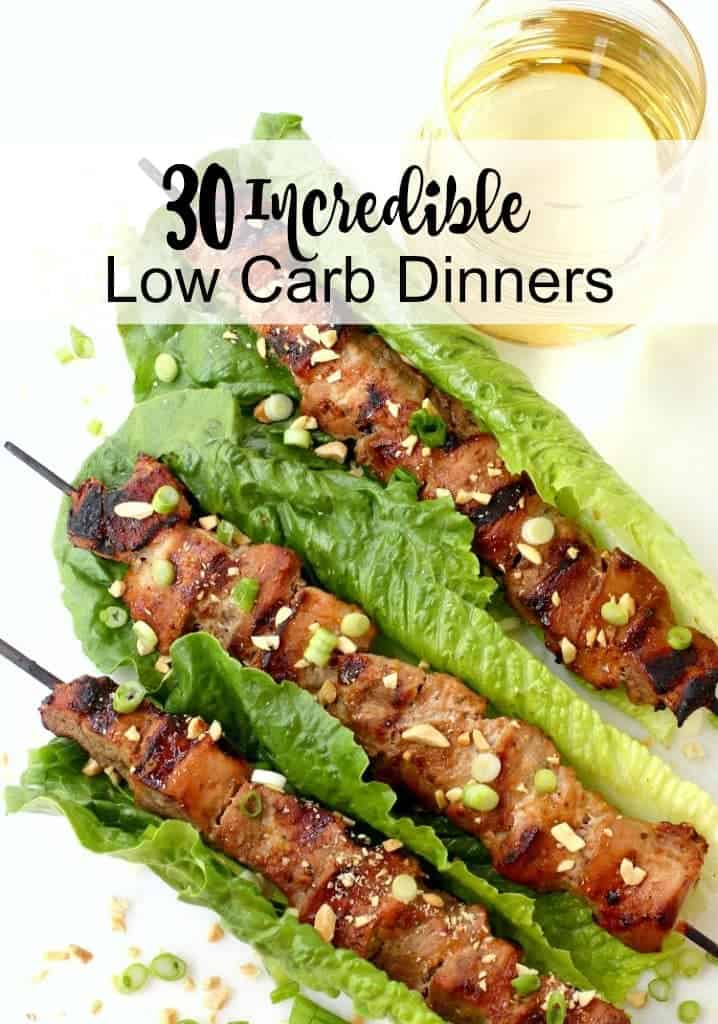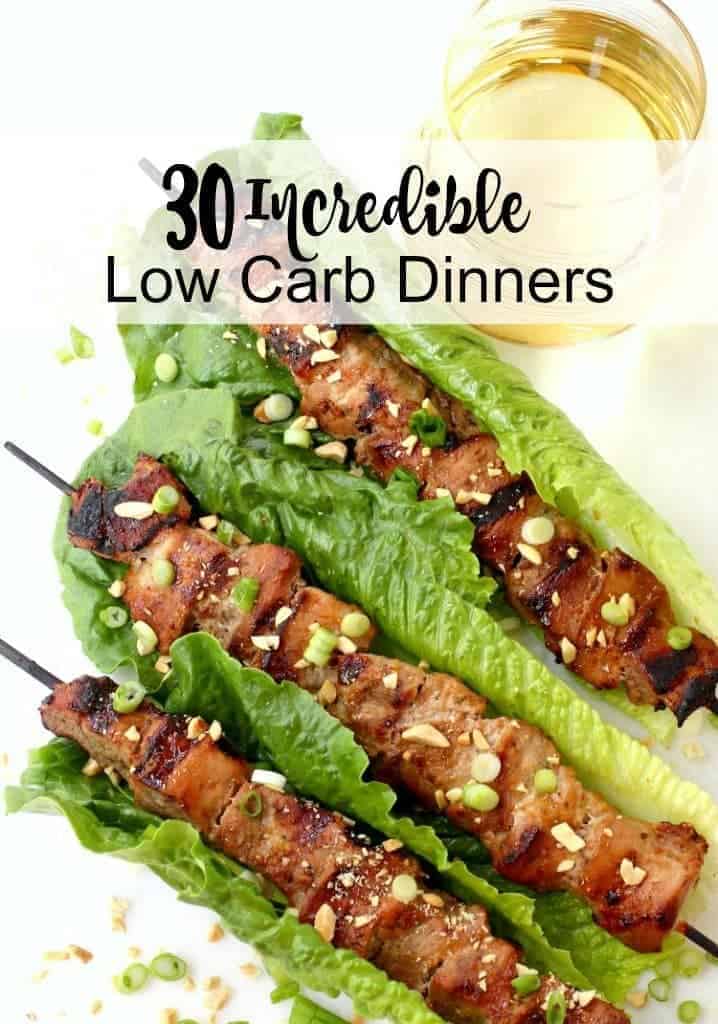 Unique and Tasty Low Carb Dinner Recipes
We're always going on diets in my house. Food blogger's problems I guess. When there's so much food around you all the time it becomes hard to always keep in shape, and keep the pounds off.
Actually, a lot of people think of Mantitlement as a strictly an indulgent site, lots of fried food. Lots of drippy cheese…
Yes there are those recipes here like the Fried Whiskey Wings or these Bacon Cheeseburger Quesadillas, but there's also a lot of healthy recipes, both low carb and low fat.
These Are Some Of Our Favorite Low Carb Dinners
Today we're going to focus on these 30 Incredible Low Carb Dinner Recipes since that's the diet of du jour in our house right now. Some of these low carb recipes are quick and easy, some a little more low and slow…
But all of these recipes here are relatively low carb, some more than others but you can be the judge of that. Play around with your favorite, maybe add less bread crumbs and see how the recipe holds up, we do it all the time!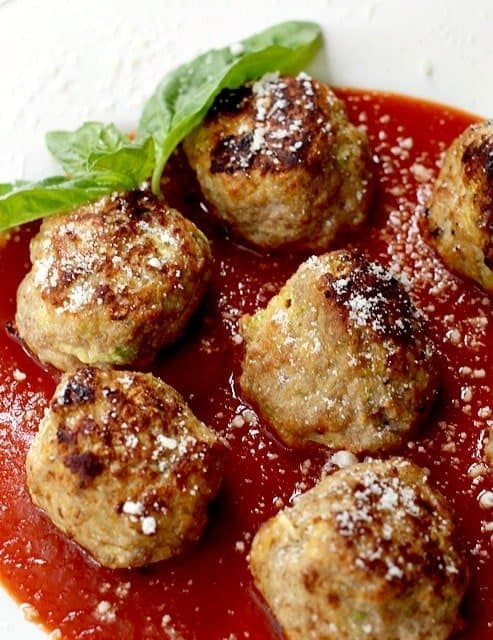 These meatballs are amazing. Especially in the summer when you've got zucchini growing like weeds in your garden. And with only 2 tablespoons of bread crumbs in the whole recipe, these are your go-to low carb meatball!
Chicken Cordon Bleu Meatloaf –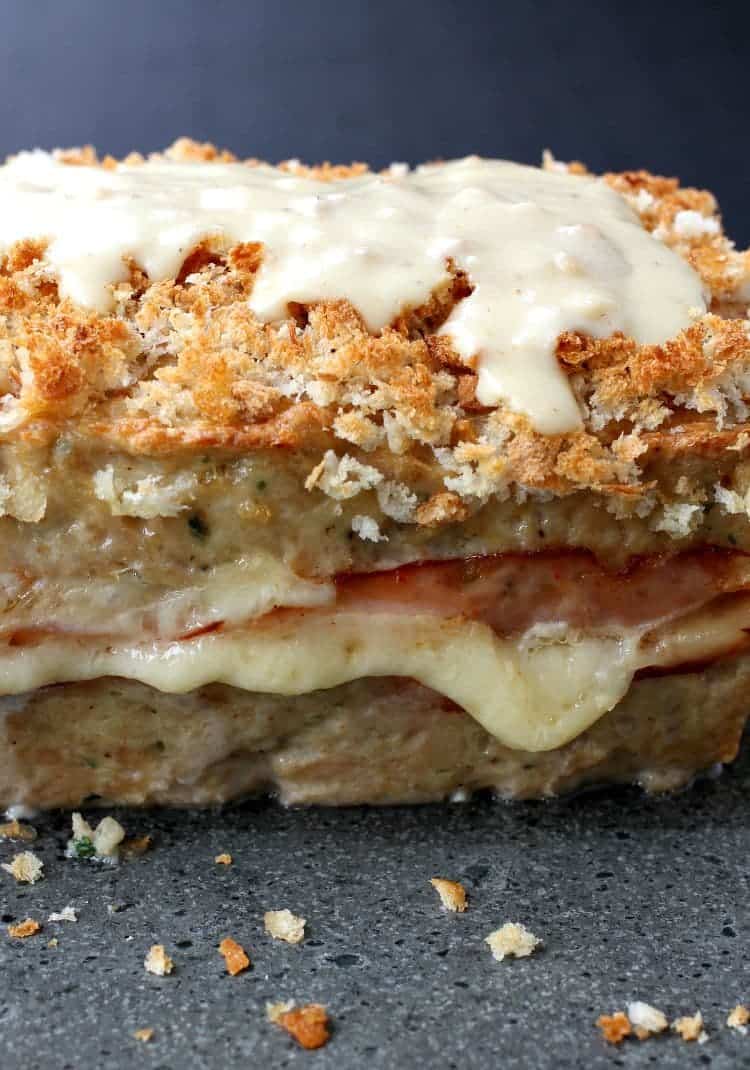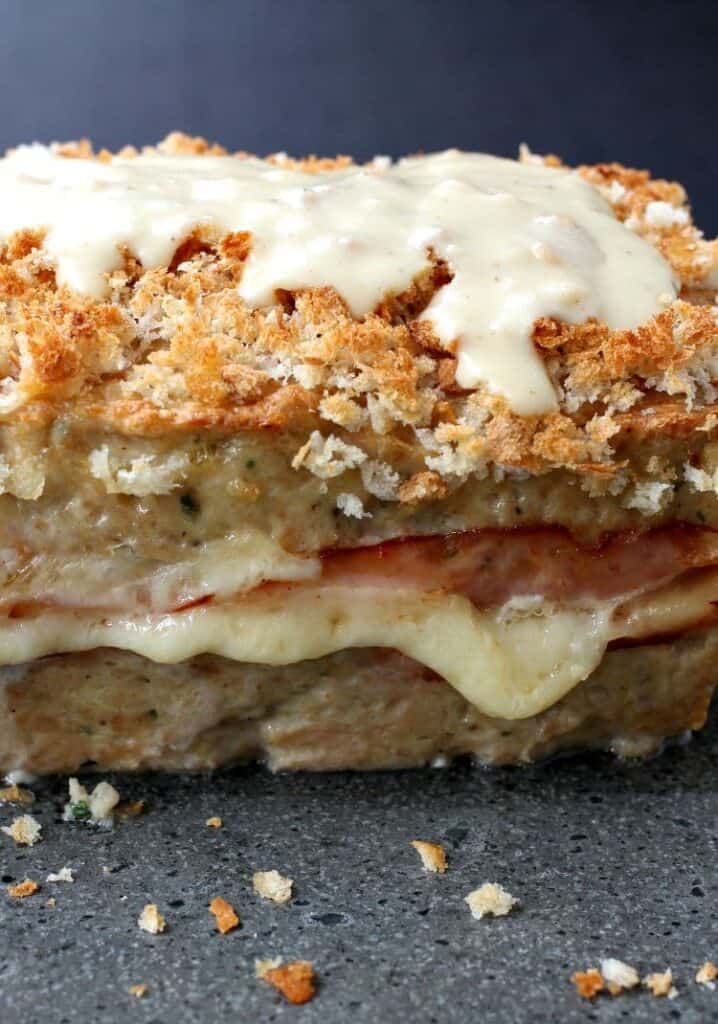 OK. Make this, just make it. Yes you've got a few breadcrumbs on top but even if you leave those off, this is a low carb, crazy delicious meatloaf. There's a layer of cheese and ham tucked between the chicken meatloaf and it's pretty much the best meatloaf I've ever had.
Philly Cheesesteak Stuffed Peppers –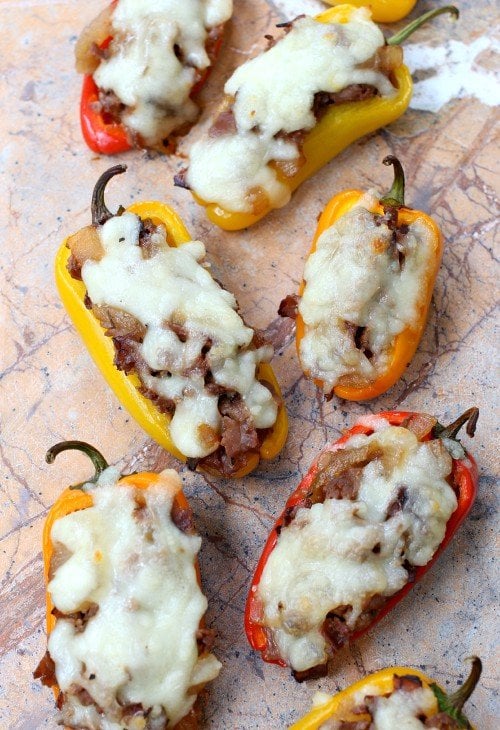 Make these for a snack, appetizers or dinner. They work for all of them, and the best part is that you can start off this recipe with roast beef right from the deli!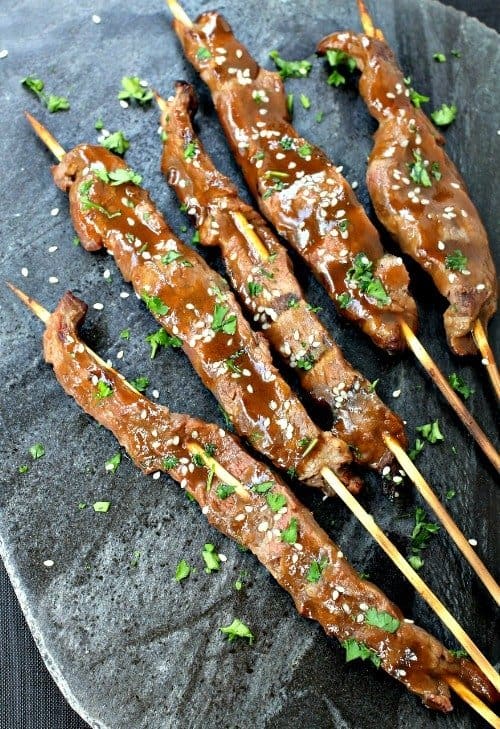 These flank steak kabobs are marinated in brown sugar, soy sauce and hard root beer among other things…let them soak up in the fridge and then throw them on the grill. Low carb never tasted so good!
I know you guys want more than just chicken breast recipes here…so I'm bringing on the beef.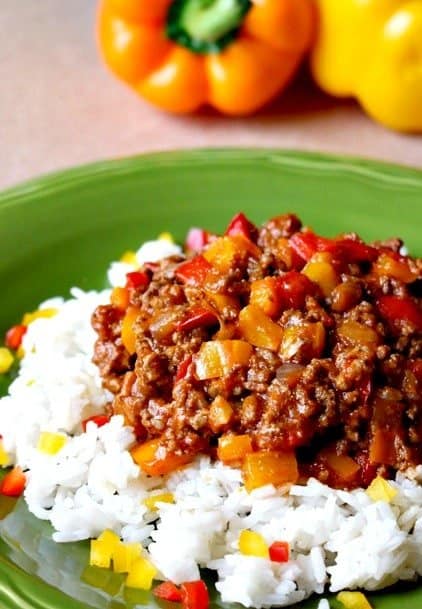 This is basically a deconstructed stuffed pepper recipe. We serve it to our boys over rice and when we're doing low carb we just eat it as is. The best part is that with the peppers cut up into small pieces and mixed in with the filling, our kids actually eat the peppers instead of just the inside!
Low Carb Cheese Crisp Nachos –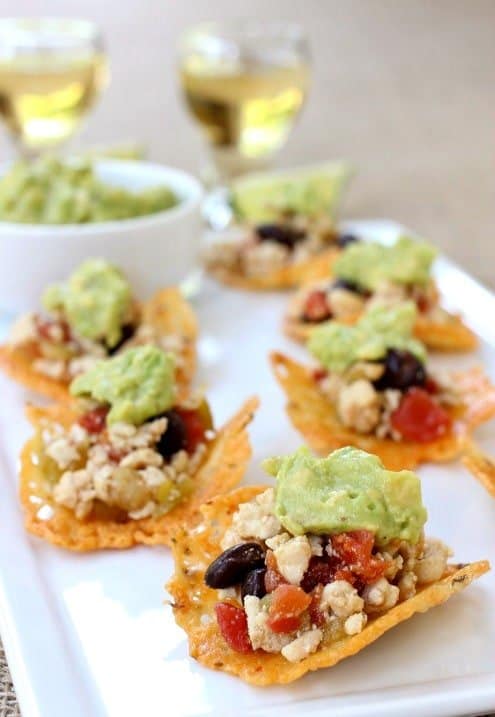 When you need a nacho, you need a nacho. The "chips' here are actually just made out of cheese, melted in the oven and cooked until crispy. You can use this filling (sans the beans for lower carb) or whatever filling you like!
You can also use shredded chicken breast in place of ground chicken if you have that on hand!
Strip Steak with Onion Sauce –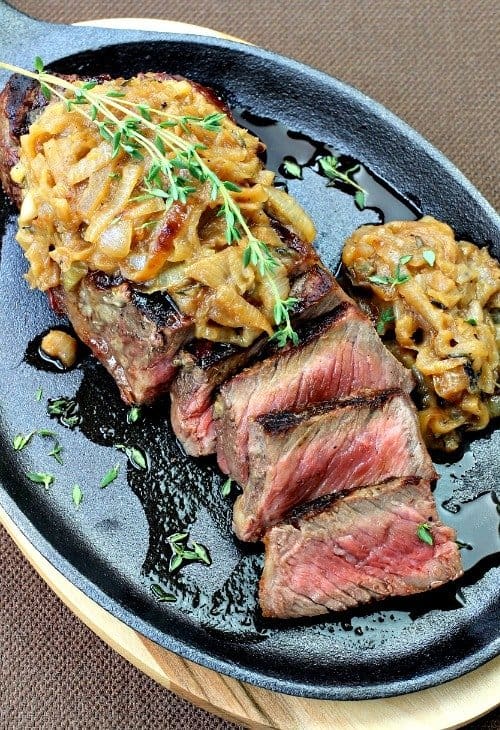 This is how you eat a steak. Cooked perfectly medium-rare and covered with this crazy addictive onion sauce. These onions are cooked down until they are super sweet and flavored with fresh thyme.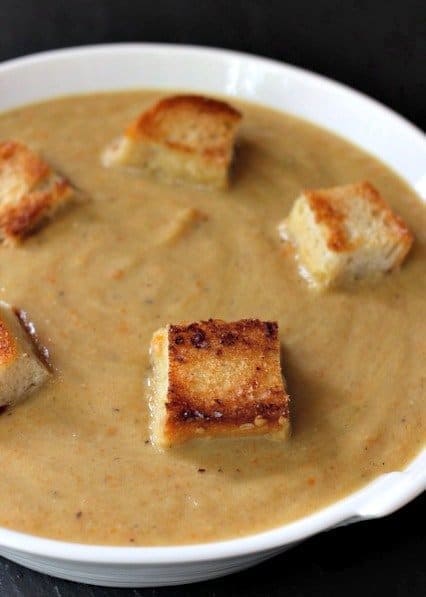 This soup is smooth and creamy, without using tons of cream at all! It's good for you while being totally satisfying at the same time.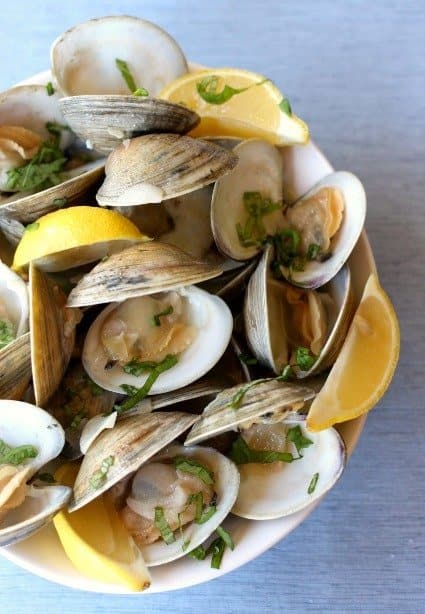 Nothing like sitting down to a piping hot bowl of steamers for dinner! You can even grab some butter for dipping if you want, but these clams are so flavorful as is you might not need even need it!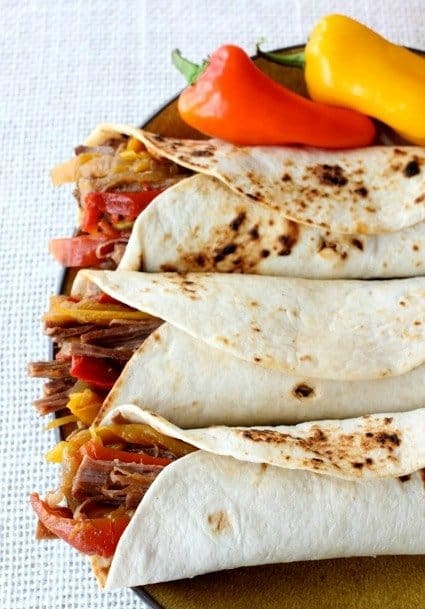 These fajitas are ridiculously easy to make so it's pretty amazing that they are also one of our favorite dinners. You can grab a low carb tortilla at the grocery store or just eat the filling and forget about the tortilla. We don't like to make our kids follow any diets that we might be on, so recipes like this make everyone happy!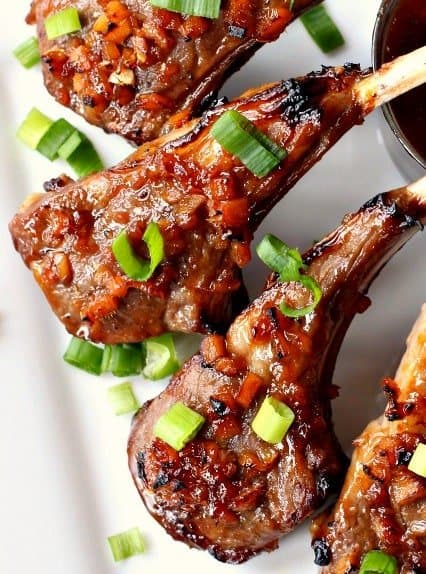 If you're a fan of lamb, this recipe is for you. A quick hard cider glaze and then no more than 10 minutes on the grill and you've got a dinner fit for a king. Or a queen, or a few kids. Either way these chops are super low carb and totally delicious.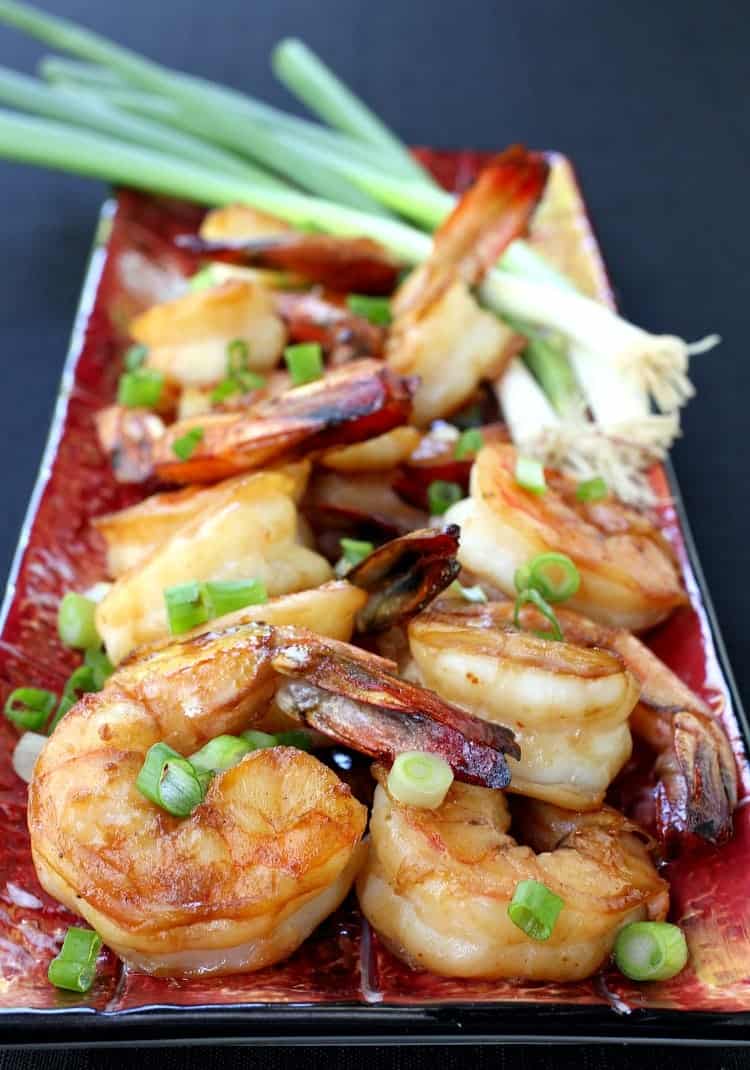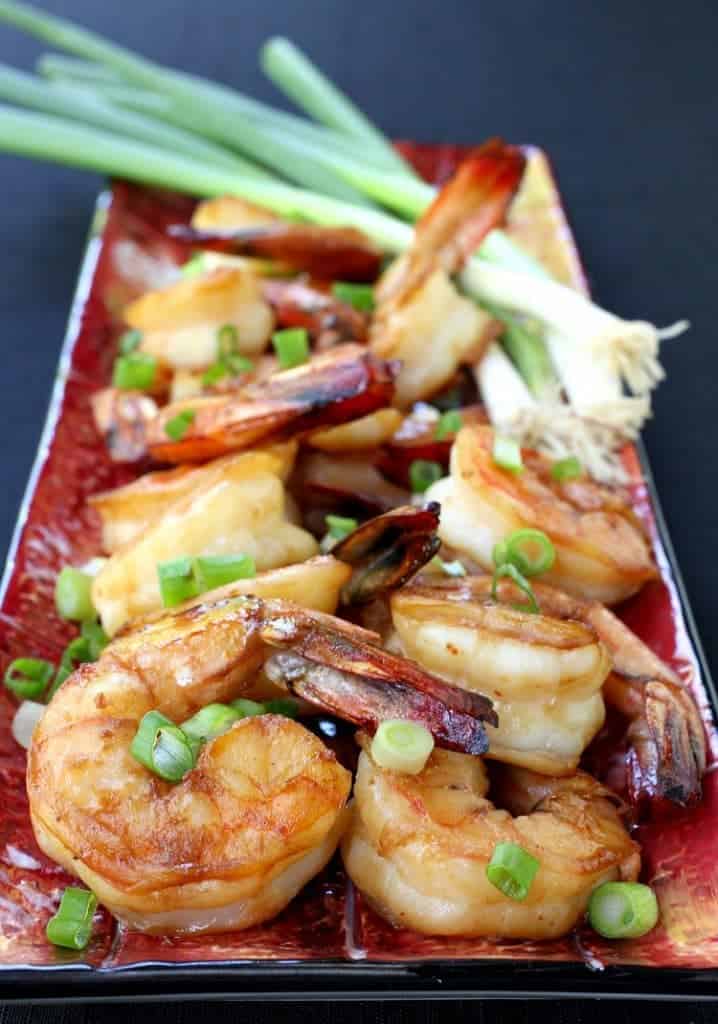 You think shrimp cocktail, you usually think appetizers. But these shrimp are also going to be perfect for a low carb dinner that's not just grilled chicken. Again, you can serve these shrimp with rice or ramen noodles to the non-low carbers in your family and some steamed or roasted vegetables for you on the side.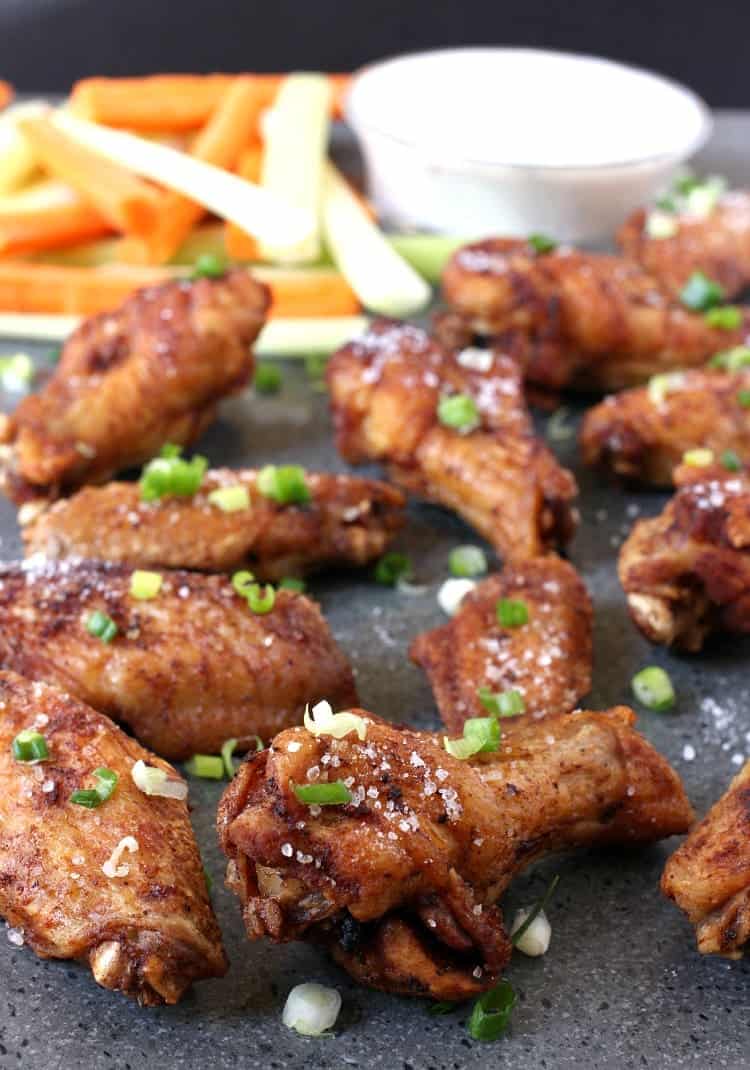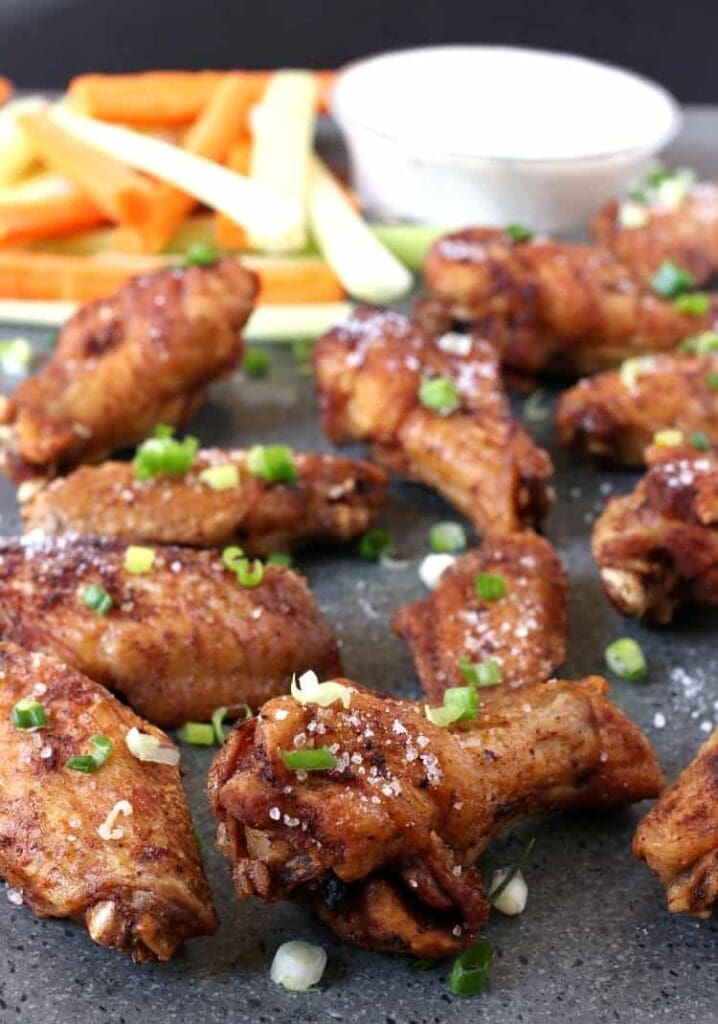 Sure you can head on over to BDUBS, but making wings at home is so much more fun! These are still fried but if you're on low carb, fried food is still within your reach. These wings only have about 1 carb per wing. And if we're talking about 30 Incredible Low Carb Dinner Recipes, we've got to have wings on the list.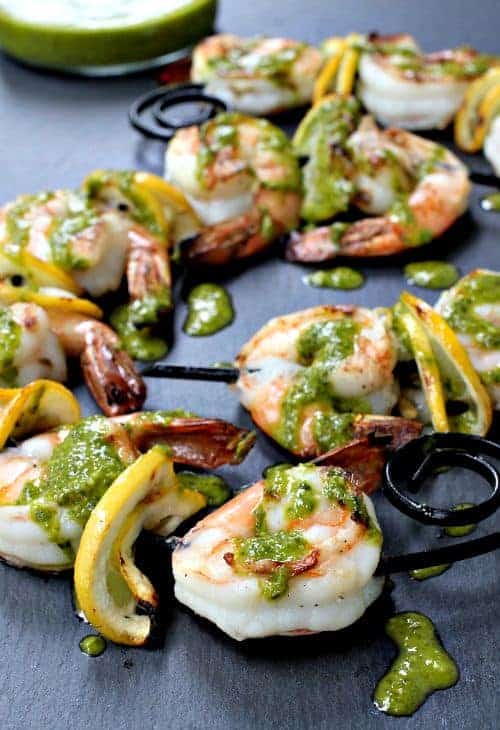 These shrimp get a quick marinade in fennel seed, lemon and olive oil, grilled or cooked in a skillet then covered with this delicious basil pesto.
Spaghetti Squash with Apple Cider Glaze –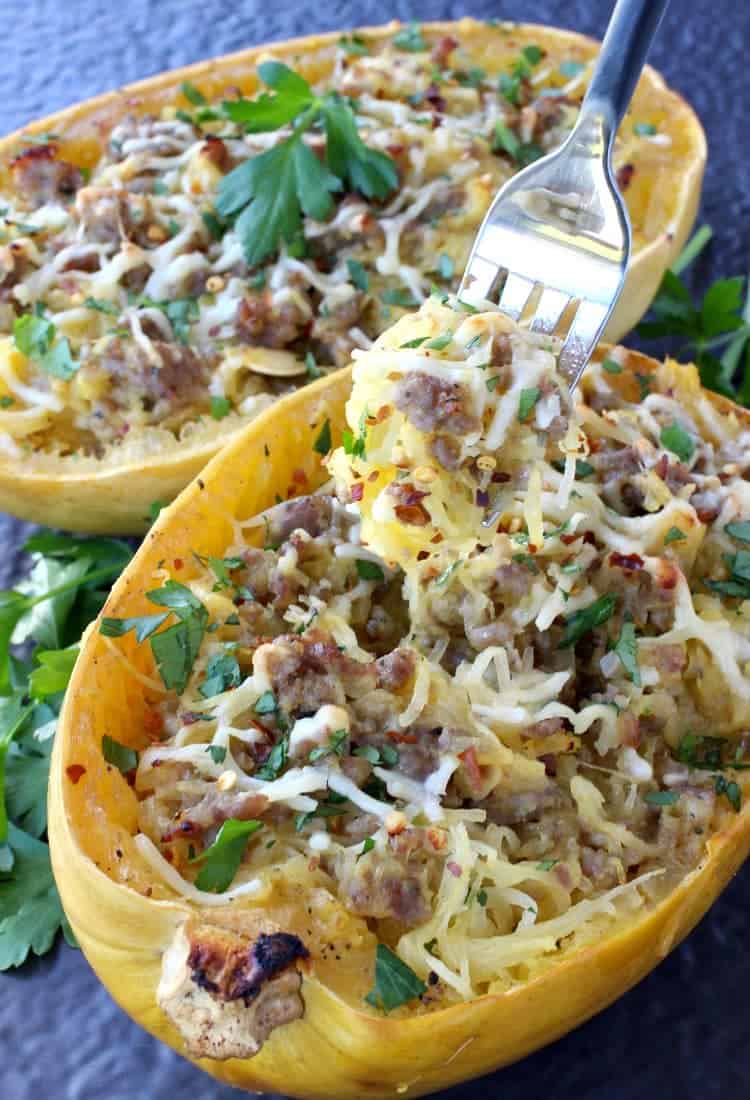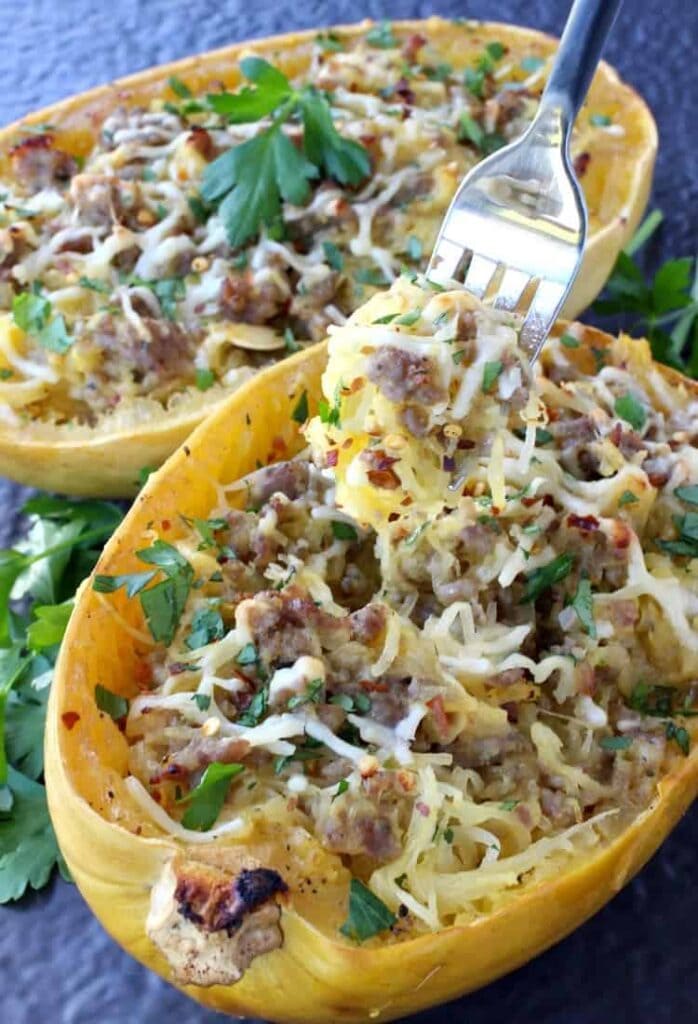 This spaghetti squash was inspired by Christie's trip to Napa. It was so good she came home and we recreated it. Spicy sausage, mozzarella cheese and a reduced apple cider glaze. You won't even feel like you're on a diet with this recipe.
Chicken Marsala Portobello Mushrooms –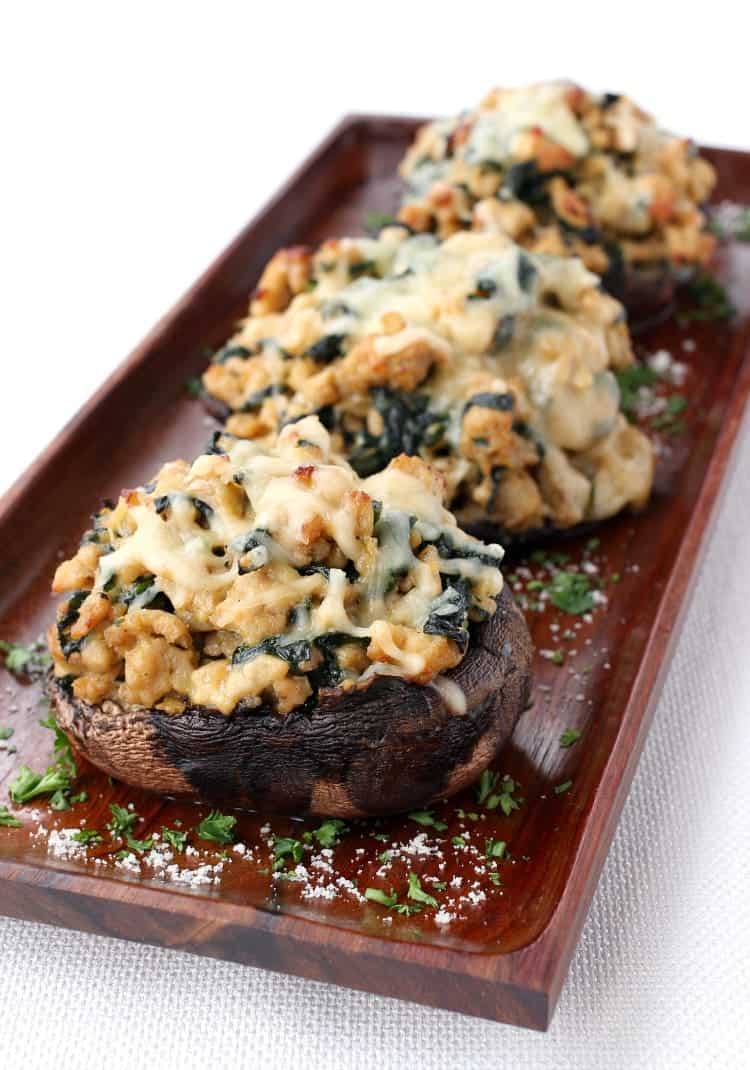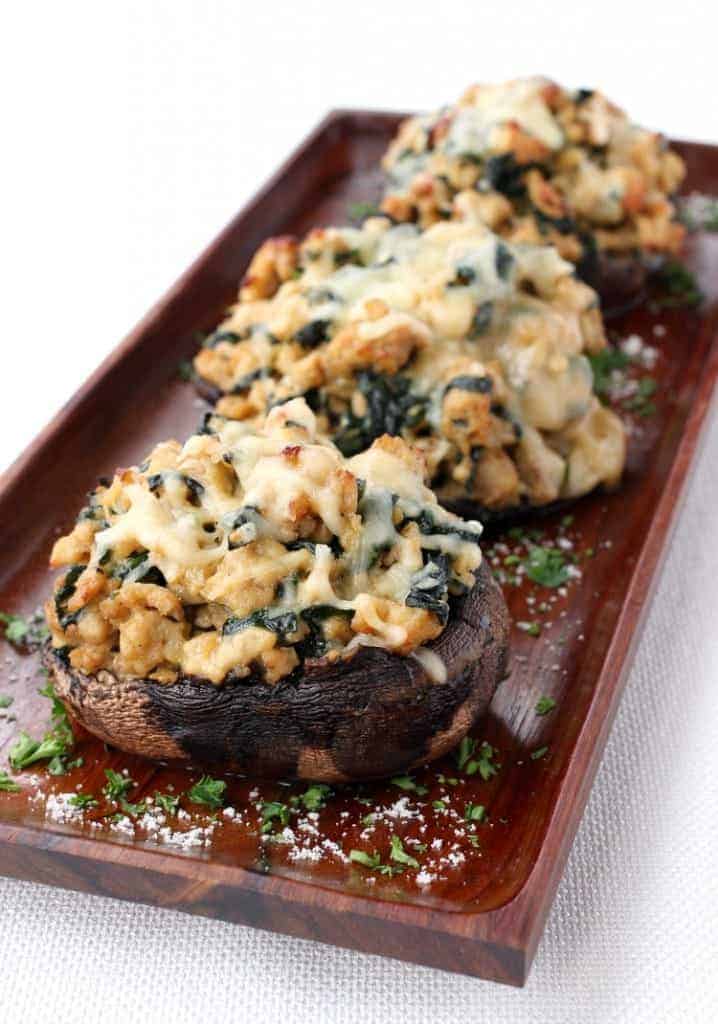 The filling in these mushrooms is ridiculously good. The chicken filling has marsala wine, parmesan cheese, garlic and spinach all stuffed into a portobello mushroom cap. Covered in Chihuahua cheese and baked.
If you've never tried Chihuahua cheese I'd look for it in your grocery store, it's a Mexican cheese that's similar to mozzarella but has a lot more flavor in my opinion, but mozzarella is a good swap out!
Slow Cooker Cabbage Roll Meatballs –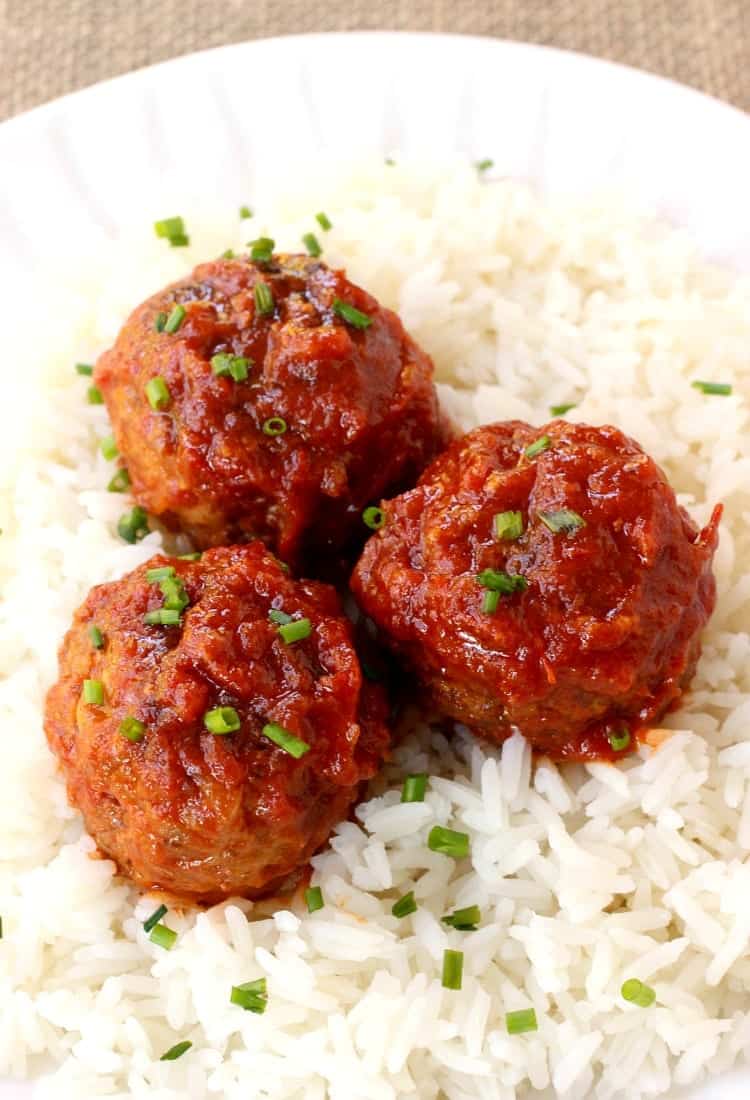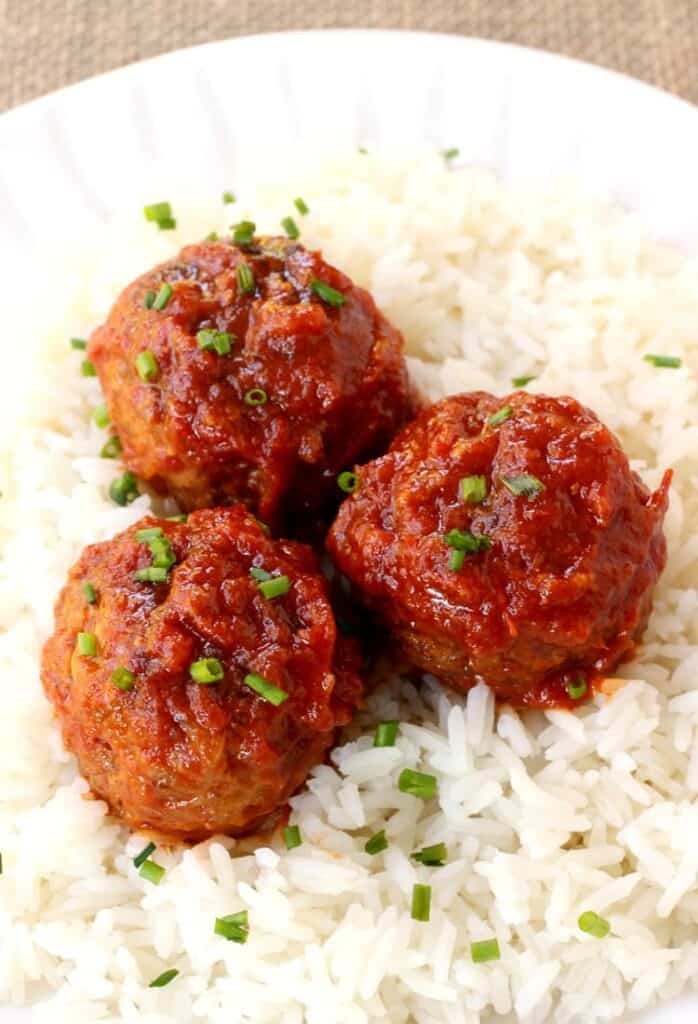 These meatballs do have about a half cup of breadcrumbs in the recipe, but it makes 30 huge meatballs. So you're not talking a lot per meatball and I'd say for a meal you'd get away with three.
They're slow cooked in a sweet and vinegary sauce that tastes just like a cabbage roll, but these meatballs have the cabbage on the inside.
One of our favorite ways to eat ham, shredded and covered in my signature whiskey glaze then baked at a high temperature until crispy. You can throw use them for taco filling too, or eat them as is for a low carb dinner!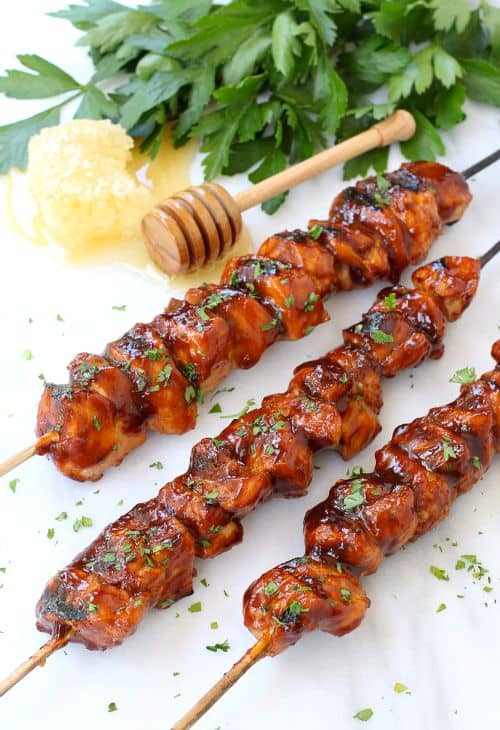 These kabobs are covered in a sticky, honey BBQ sauce that you'll be making over and over again. Yes, there's a few carbs going on with the sauce but it's lightly basted onto these chicken kabobs making this overall a pretty low carb meal.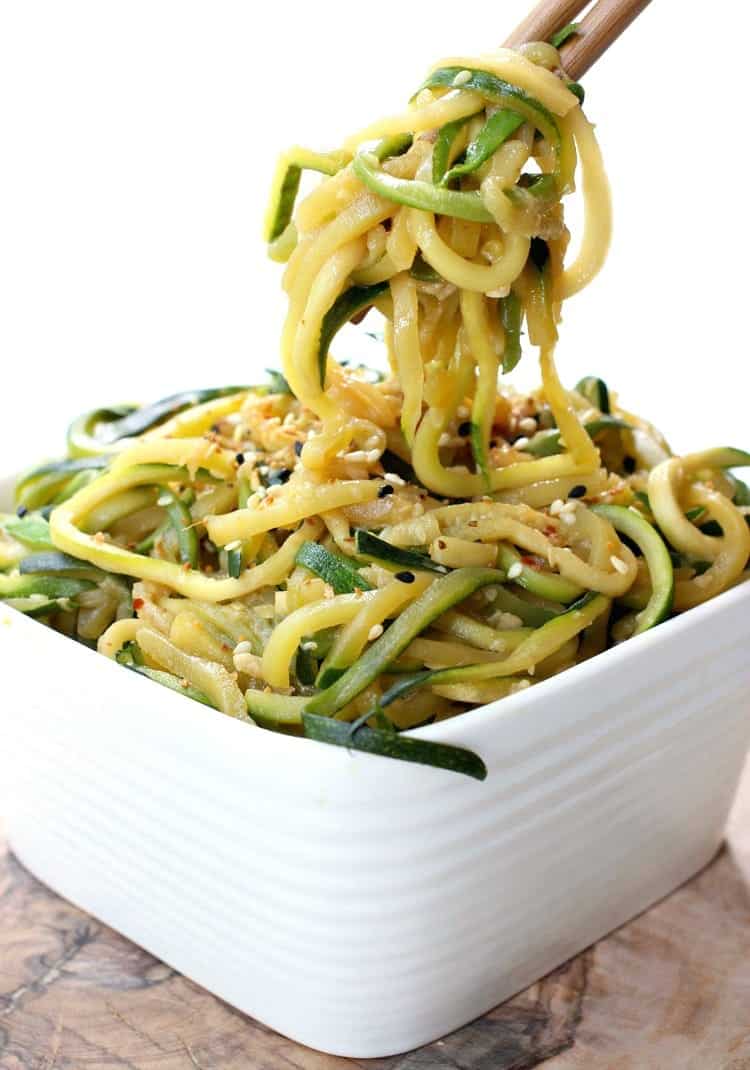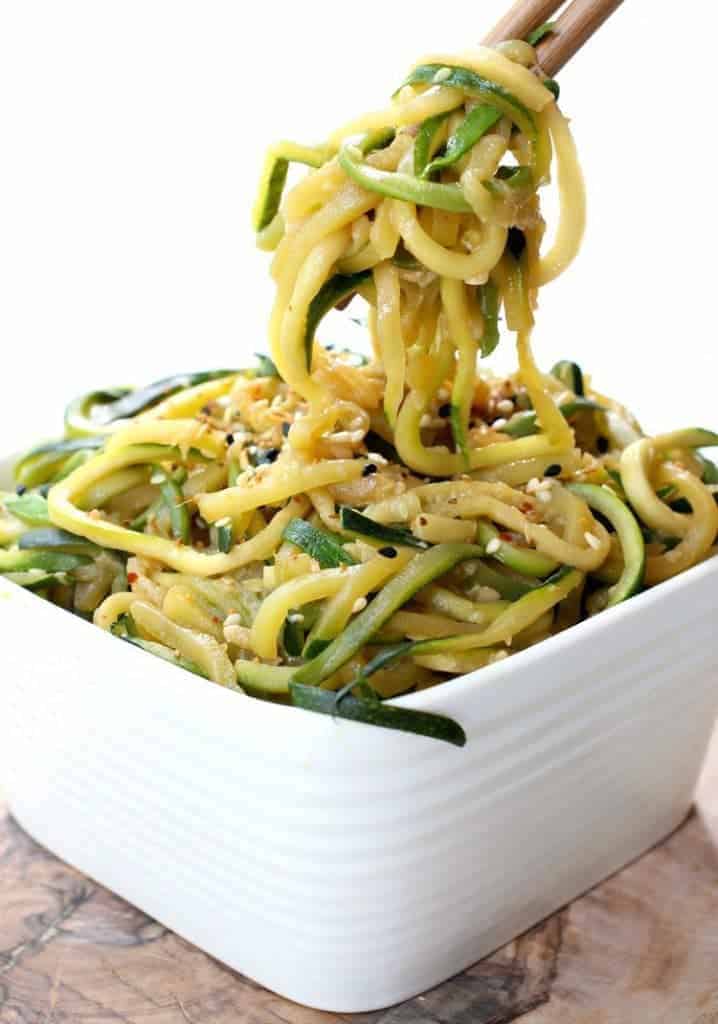 Zoodles are all the rage in low carb dinner ideas, and these zucchini noodles are right in there. Lightly seasoned and stir fried to perfection, you can eat these as a side dish or the main course.
If you're like me, you add some shredded chicken or ground pork…but a vegetarian dinner is always good once in a while!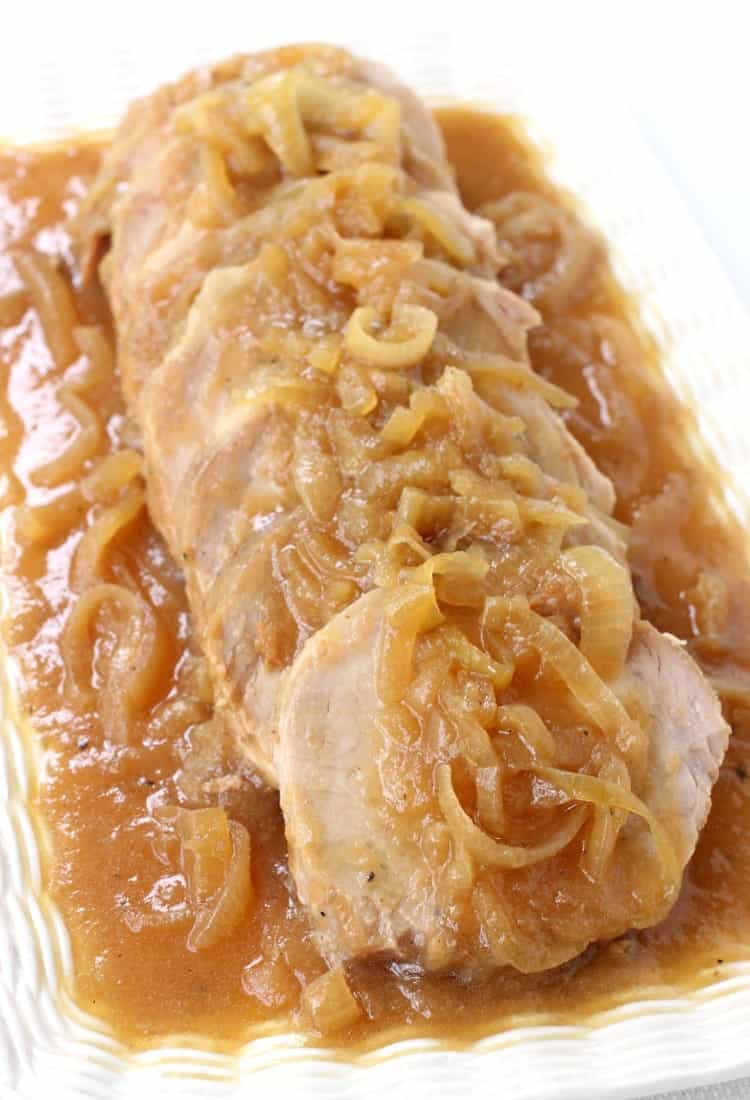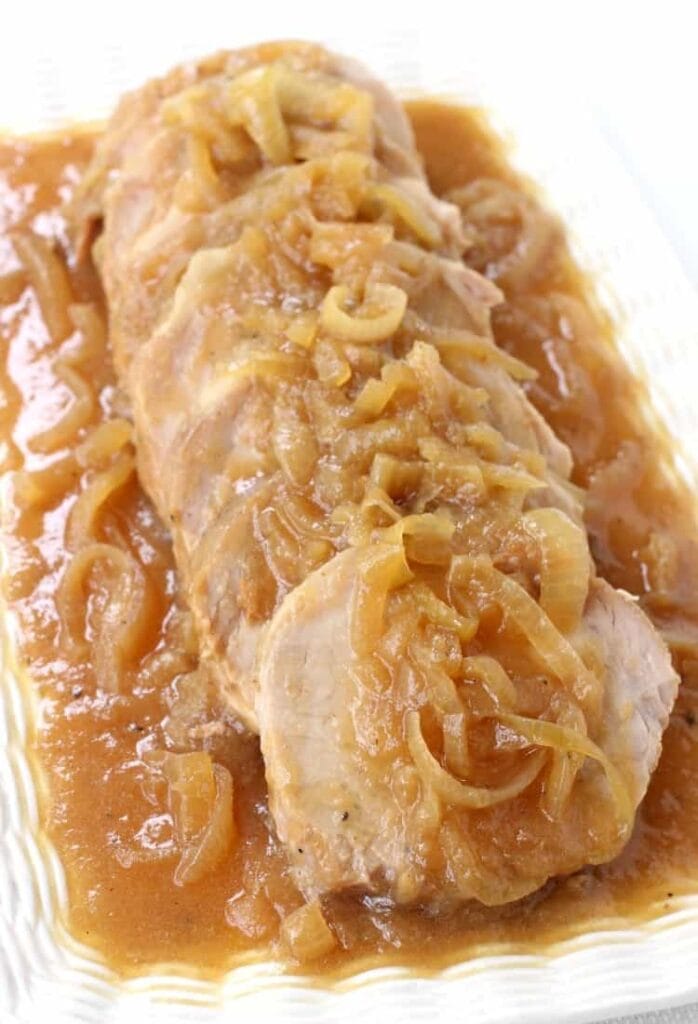 This one makes the list not only for it's amazing (doesn't taste like a slow cooker meal) flavor, but because it's SO easy. Just a few ingredients turn this pork roast into an amazing dinner that you can come home to after a long day.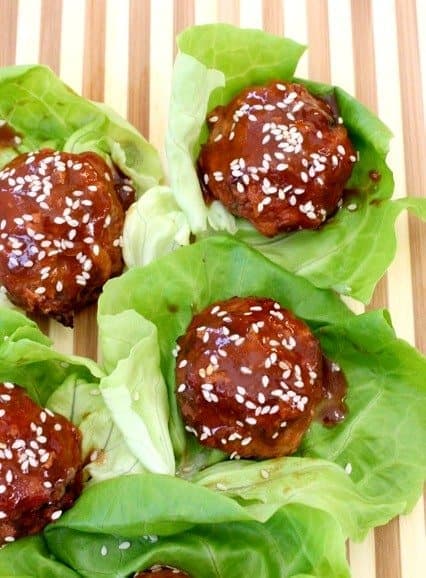 These meatballs are bursting with flavor – and vegetables! A great way to get your kids to eat their greens without them even knowing…bonus – it works on adults too. All cooked right in your slow cooker, perfect for a party or pot luck too!
Cedar Plank Salmon with Basil Cream Sauce –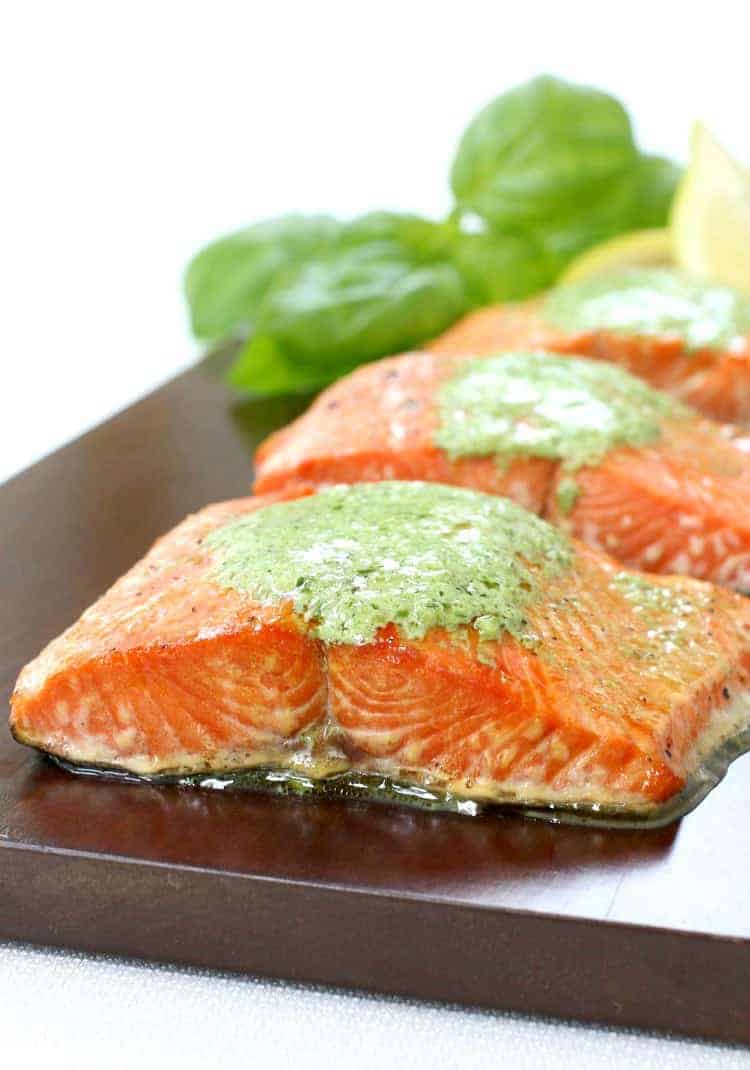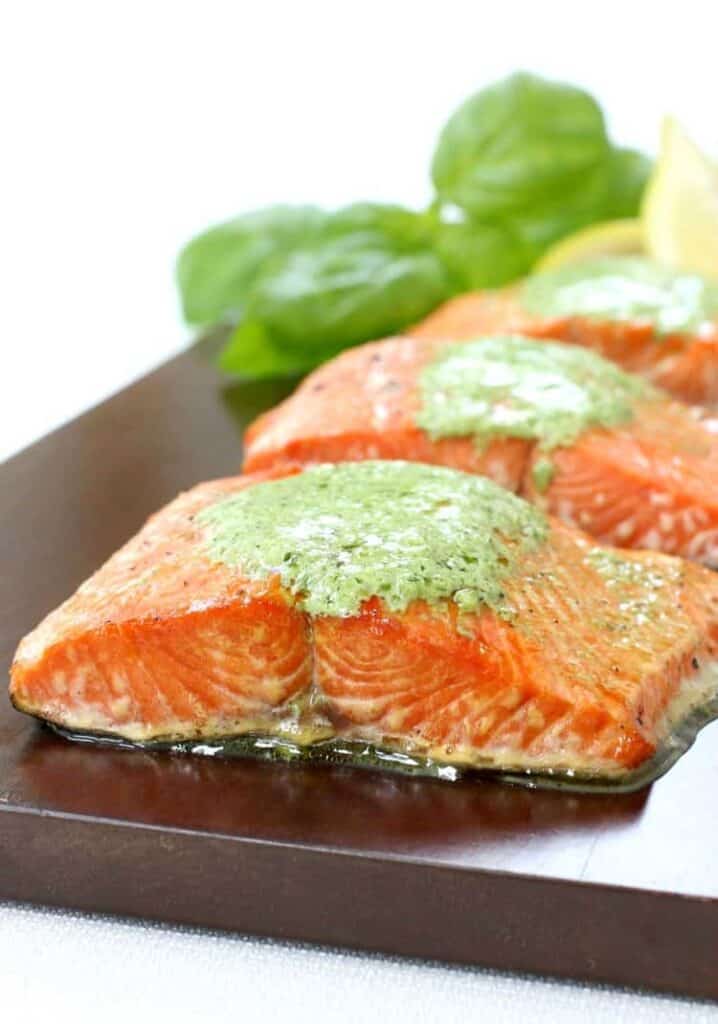 Make this salmon recipe even if you don't have a cedar plank. The plank adds some flavor to the salmon when grilling which is really something you should try, but if you don't have one just throw it in the oven or on the grill. They key here is the basil cream sauce. It is everything.
Another kabob recipe not to be left out. The key to this recipe is having enough time to let the pork marinate. Overnight is preferable since the lean pork really needs to soak up the flavor from the marinade. Once that's done, the rest is easy. Just grill and wrap in romaine lettuce for a low carb dinner that the whole family will flip for!
Ginger Beef and Green Bean Stir Fry –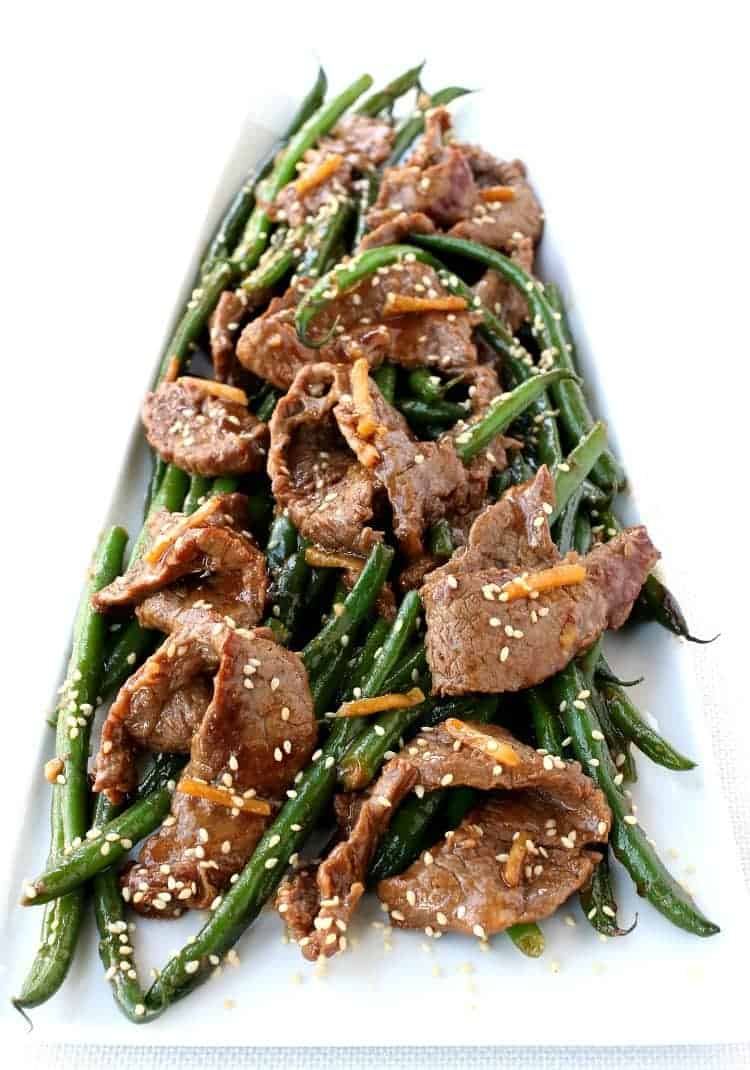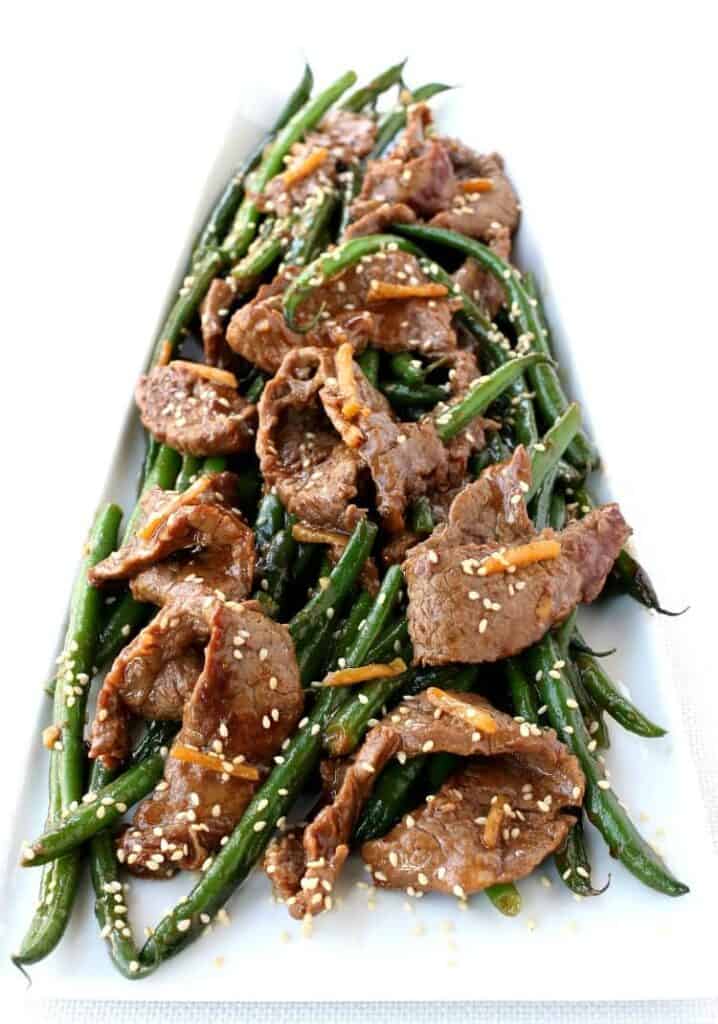 This ginger beef taste better than any take out restaurant I've ever been too. A spicy ginger, garlic and soy sauce marinade not only flavor the beef but makes it super tender. This dinner cooks up as quickly as it will disappear on the dinner table.
Buffalo Chicken Celery Sticks –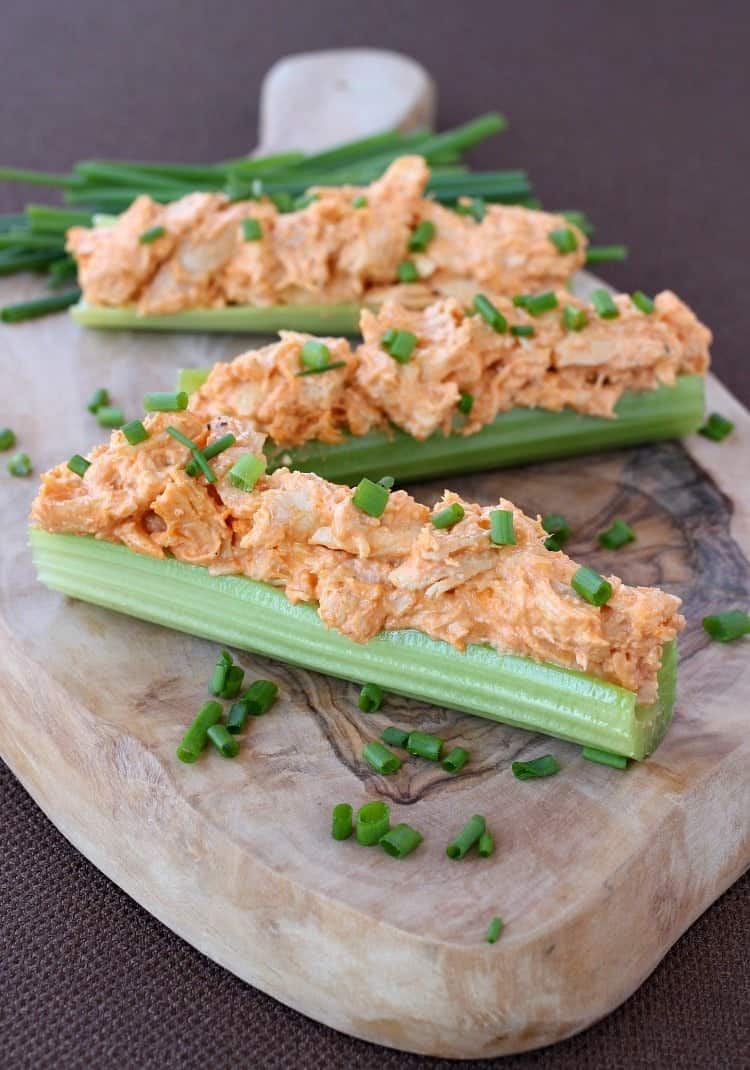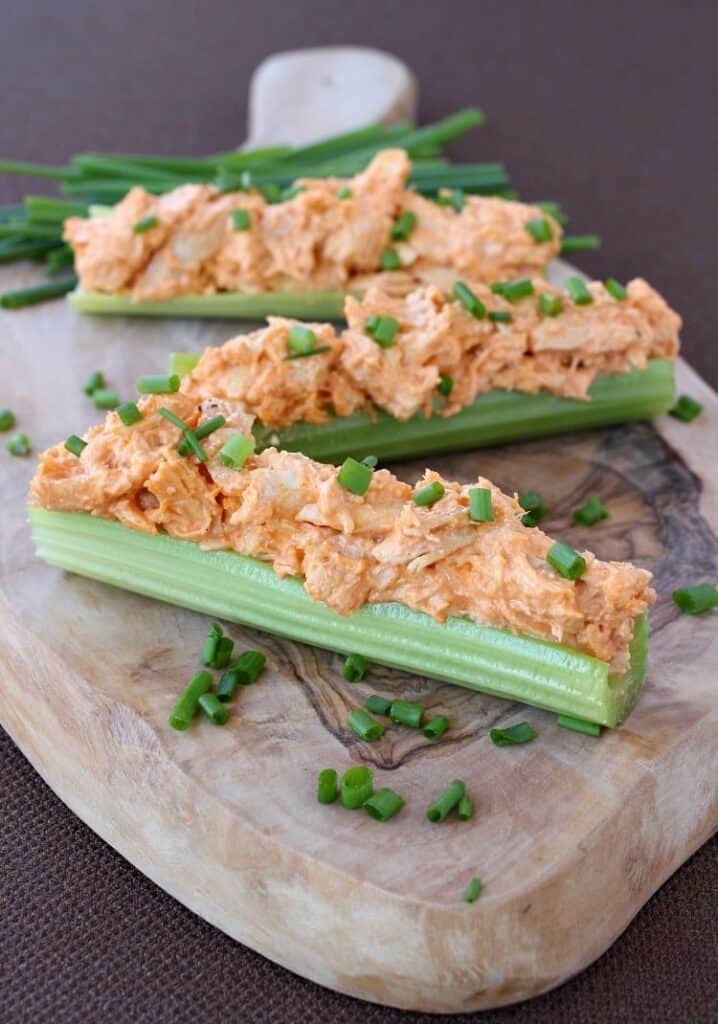 You might not think of these as dinner, but in our crazy sports-driven household they are dinner on many nights. Keeping a low carb snack like this on hand can save you from eating the wrong types of food and on busy weeknights or weekends a few of these can definitely turn into dinner.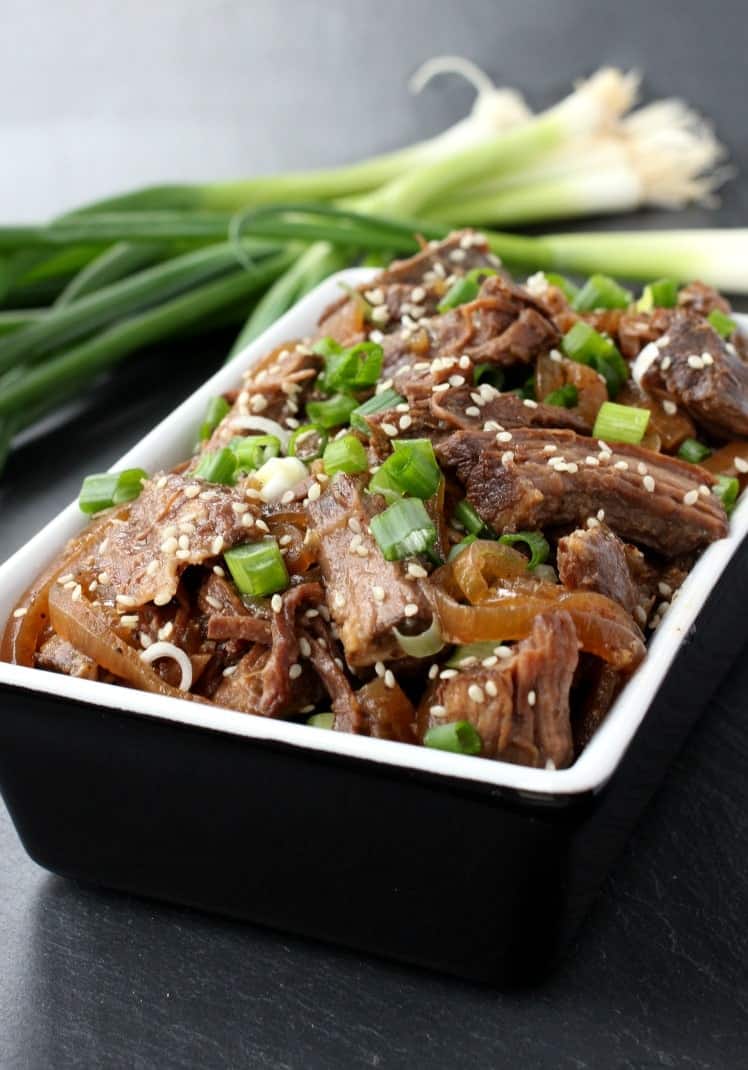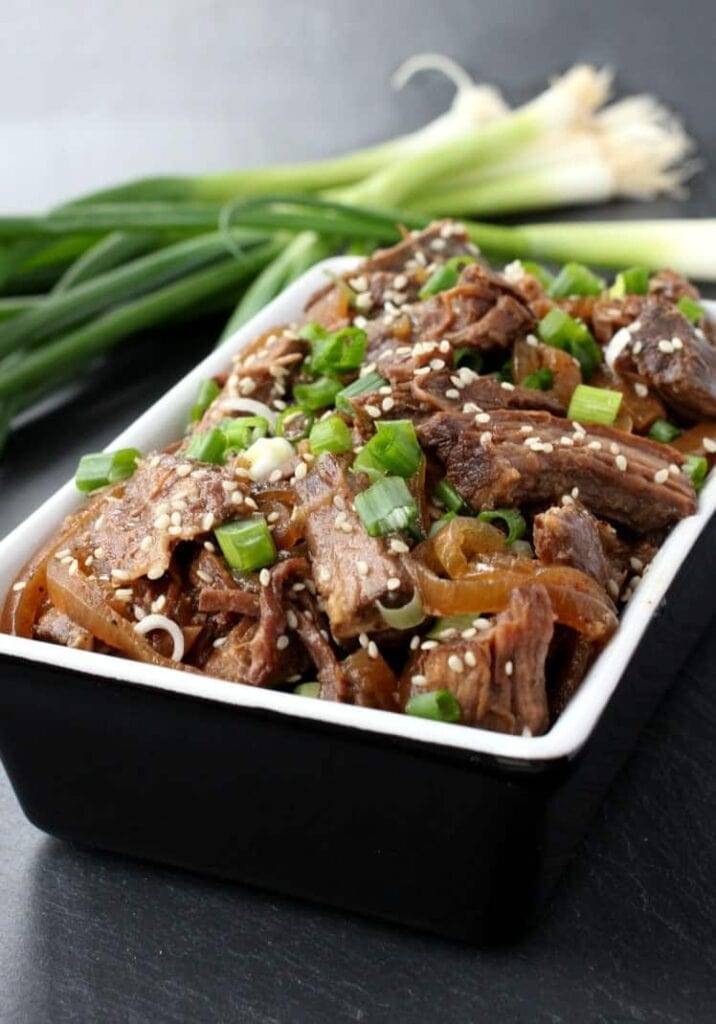 Shaking beef is a recipe that uses filet mignon that's quickly stir fried and super tender. I don't know about you but filet mignon is not in our typical dinner rotation, so I adapted the recipe to use flank steak in a slow cooker to get the same tender meat and amazing flavor.
Easy Stir Fry Shrimp and Cashews –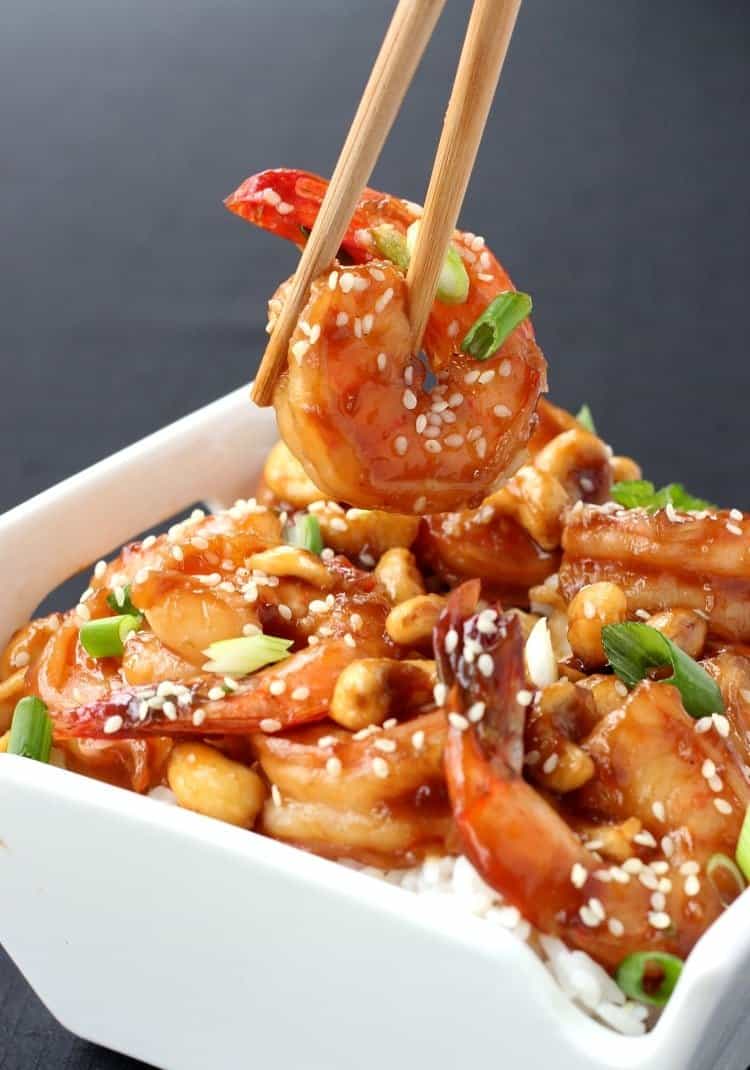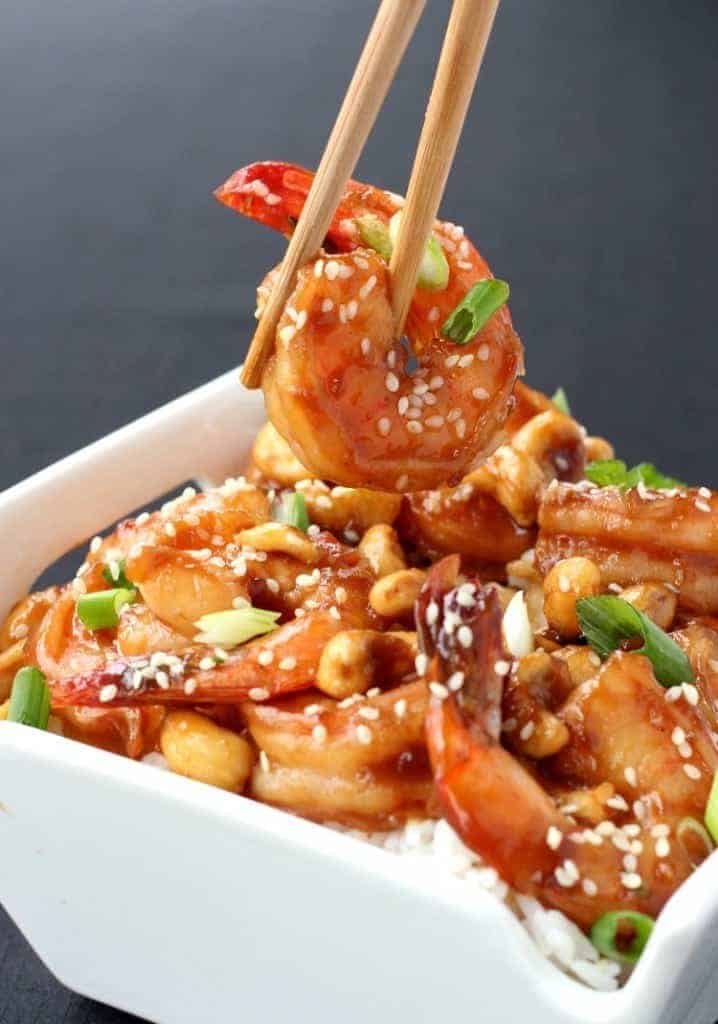 Stir fry is one of our favorite dinners to make, especially for busy nights. So when we're talking about making a list of 30 Incredible Low Carb Dinner Recipes, stir fry recipes are definitely going to be on the list!
Asian Chicken and Brussels Sprouts –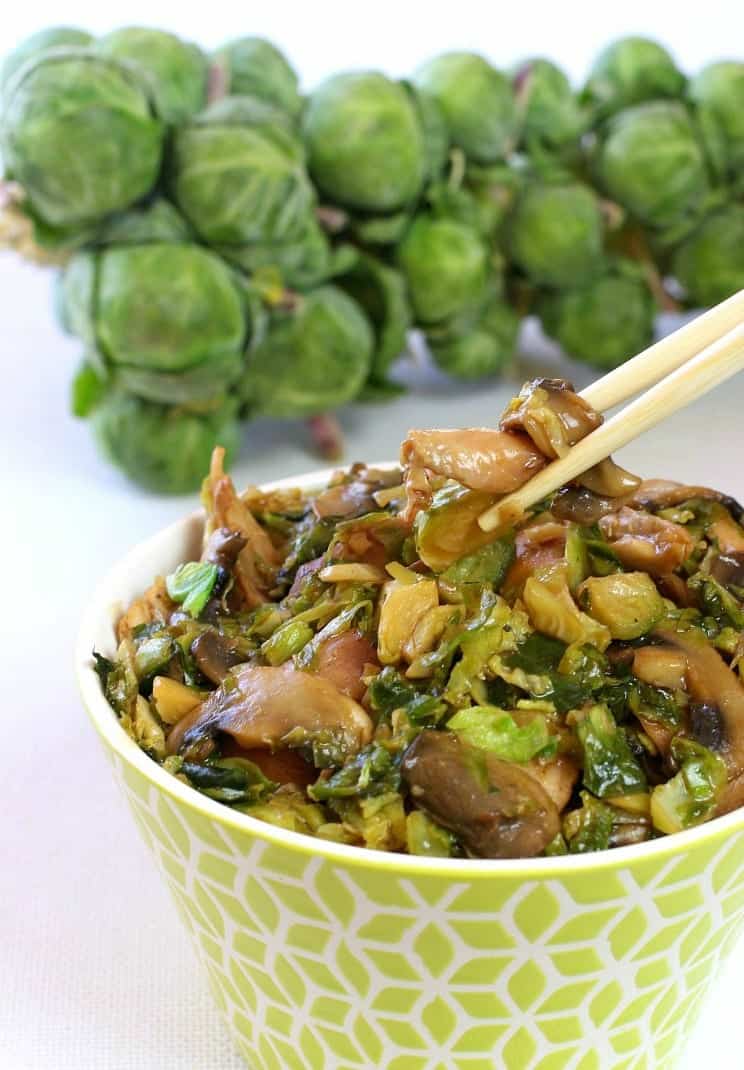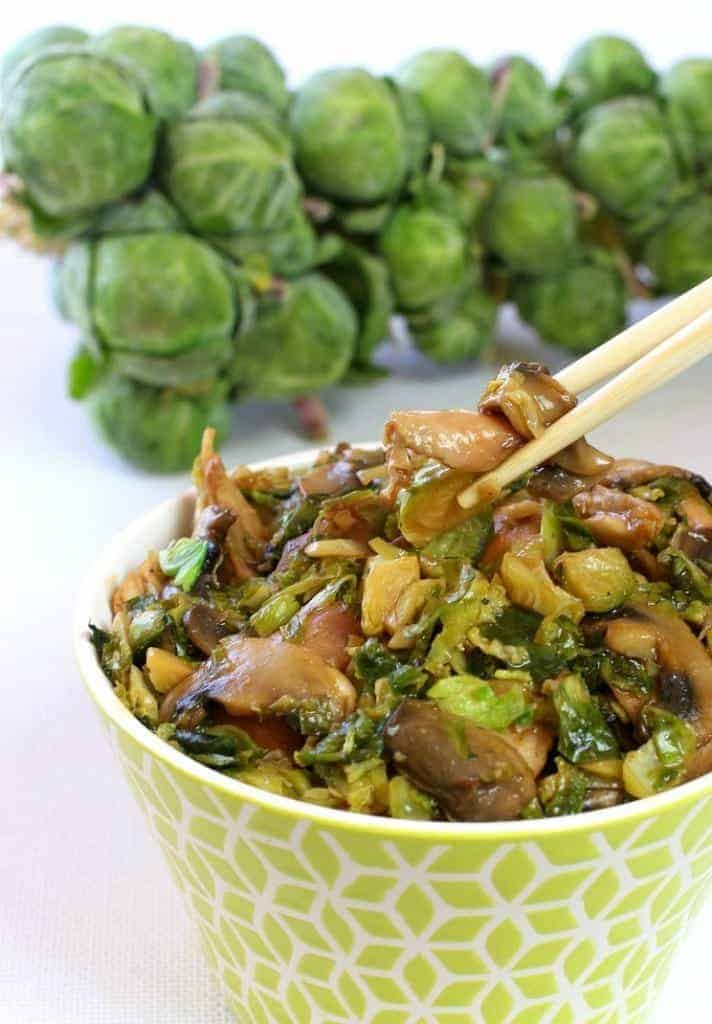 This is it. The recipe that turned me from a brussels sprout hater to a huge fan. I'm telling you, huge fan. Not only are they really good for you but covered in our stir fry sauce I think just about anything would taste good!
Our boys request this recipe about once a week.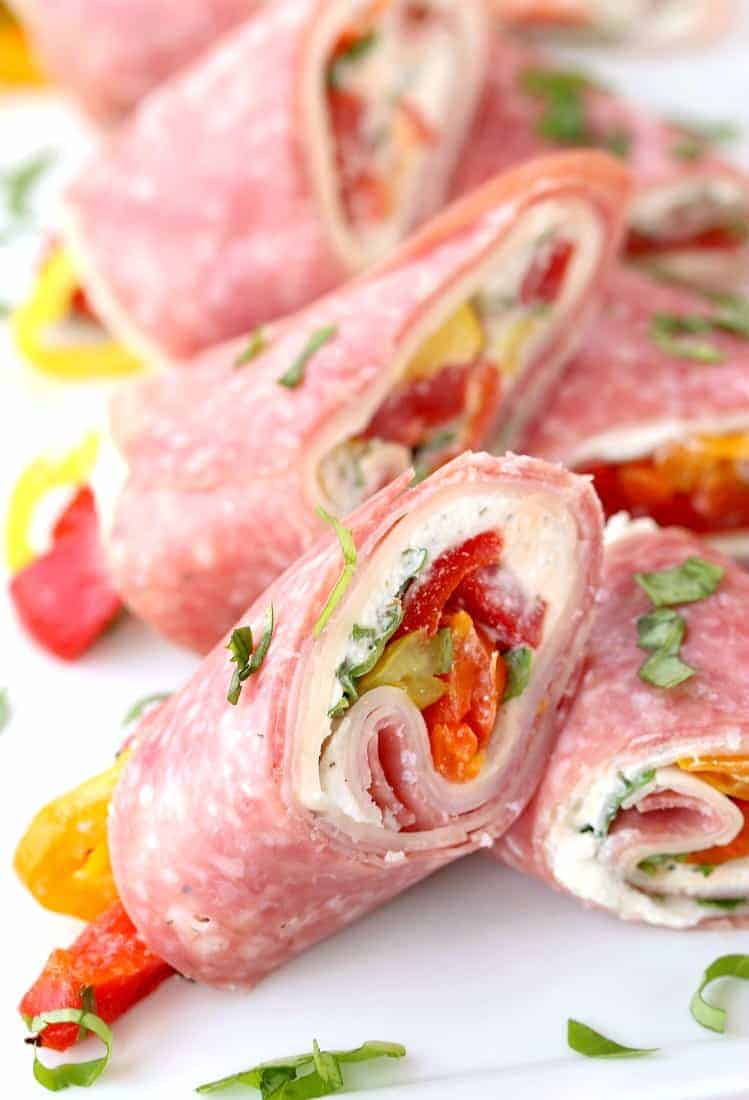 These deli meat treats can be an easy low carb dinner idea or lunch idea! We even roll these up just for snacking on…it's gets you through the day!