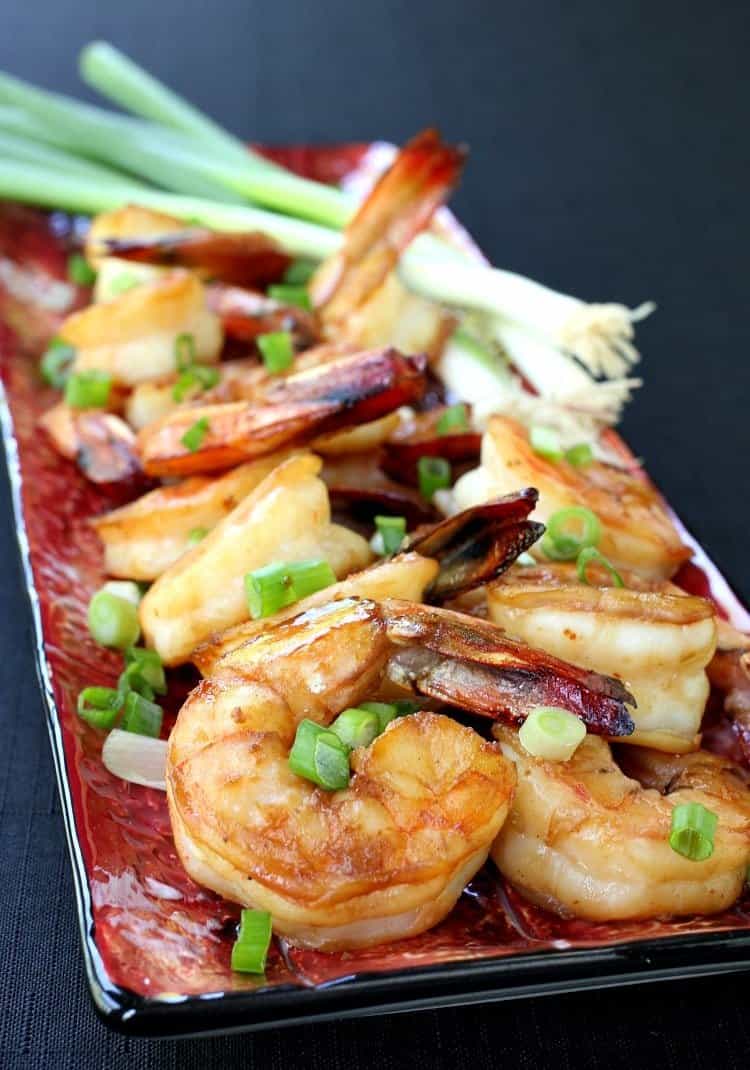 This Asian Shrimp Cocktail is going to be your new favorite way to make shrimp cocktail!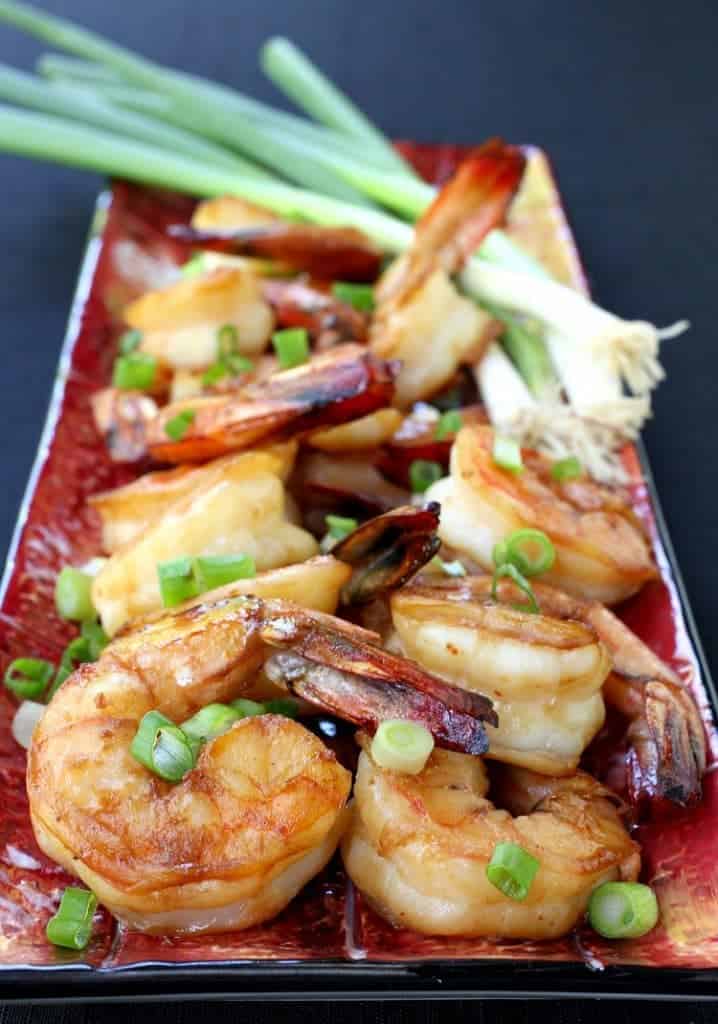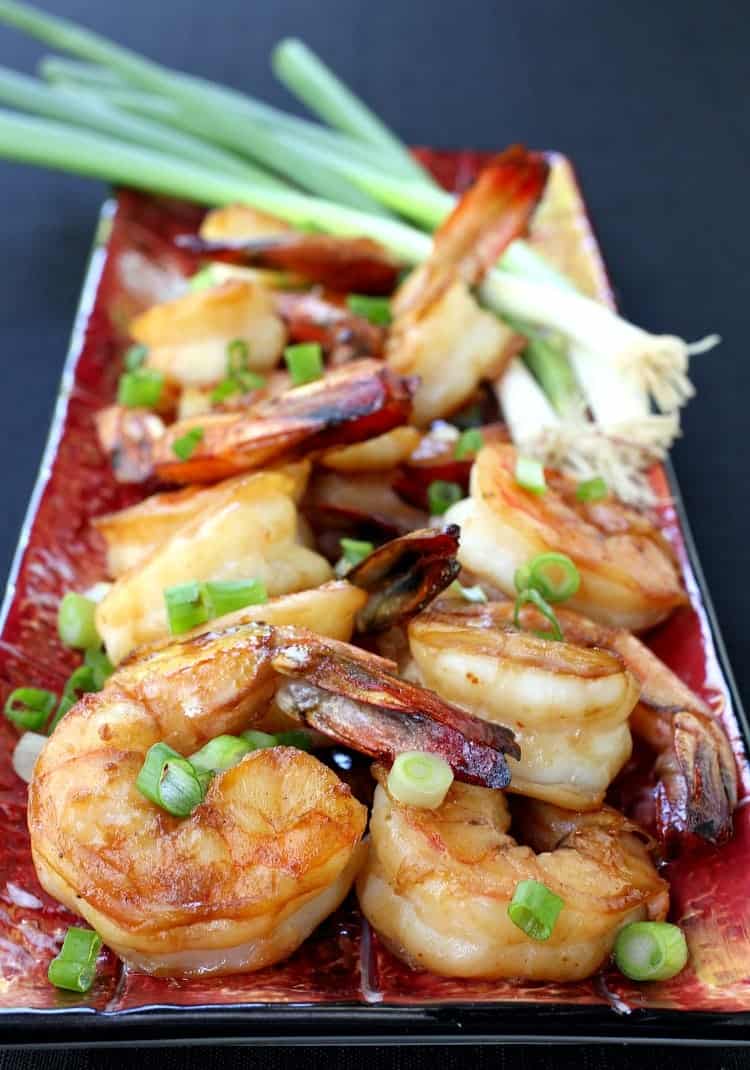 Shrimp cocktail is a standard appetizer that usually makes an appearance at most parties. It's good, everyone like it and it's really easy to make. There's never any leftover shrimp cocktail, right? Leftovers of a lot of other apps always happen – but the shrimp are always gone.
I like to roast our shrimp instead of boiling it like in this Roasted Shrimp Cocktail recipe. I think it gives the shrimp more flavor than boiling it in water but really both ways are good.
So for this Asian Shrimp Cocktail recipe I took that same method of roasting the shrimp but just added some Asian flavors to the mix. One more step in this recipe is a quick marinade…but it only takes a half an hour. I used soy sauce, garlic, fresh ginger and sesame oil for the marinade and it worked out perfectly. You can add some cayenne if you want to make these shrimp spicy or even a squeeze of sriracha would be good.
This time I left out the spice. Some like it hot. Some not.
And since this appetizer is for everyone – and since it's for everyone…make sure you make a lot.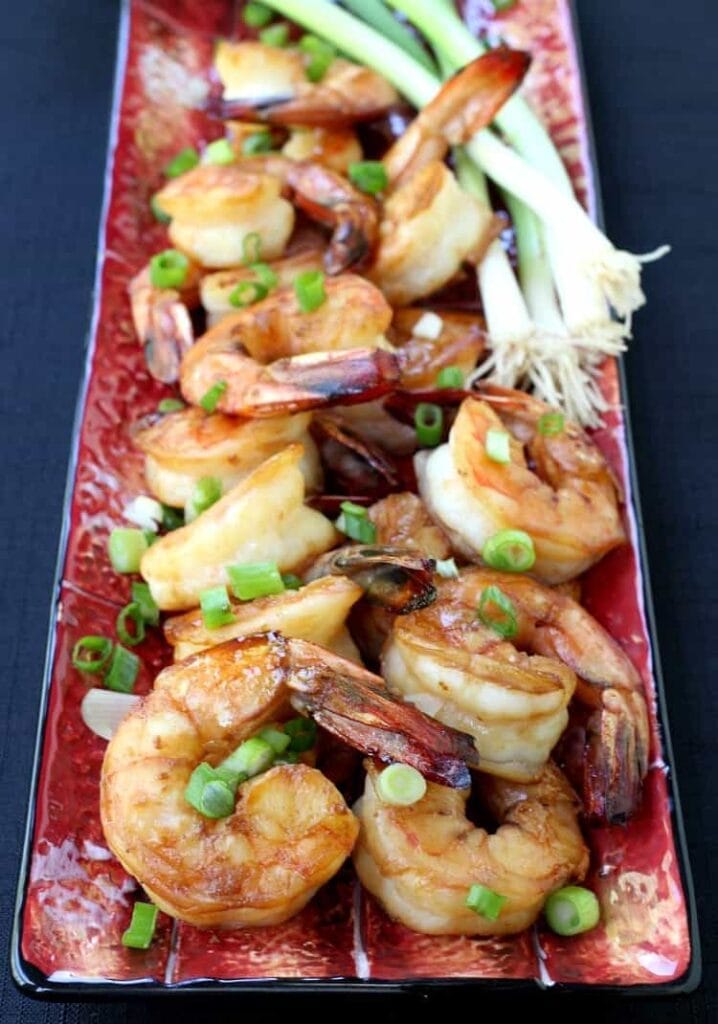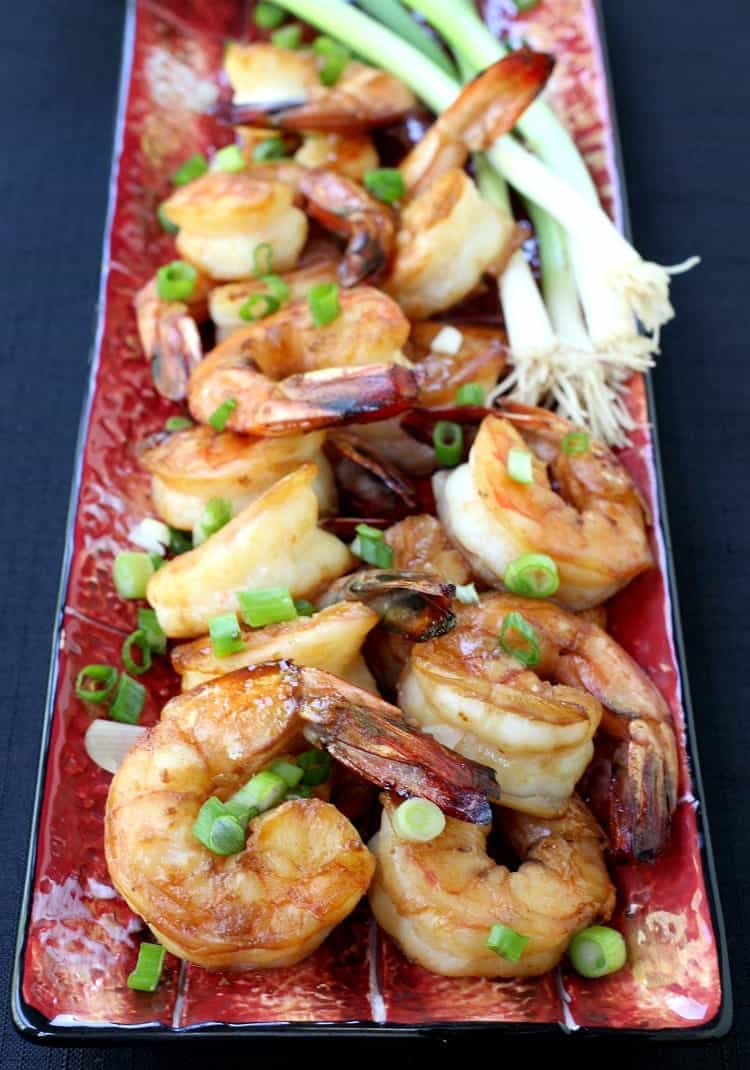 Try and get fresh, wild caught shrimp when you head off to the store. Christie is pretty strict about this and I get what I'm told to get. No messing around with that list you get from the wife when you head off to the grocery store.
You guys all now what I'm talking about…Am I right?
When you come home with the correct type of shrimp…mix together the ingredients for the marinade and pour it over the shrimp to coat. You can do this in a plastic bag or a bowl, whatever works.
Cover the shrimp and let them sit in the fridge for 30 minutes to an hour. Try and get back in there and give the shrimp a stir if you can about halfway through.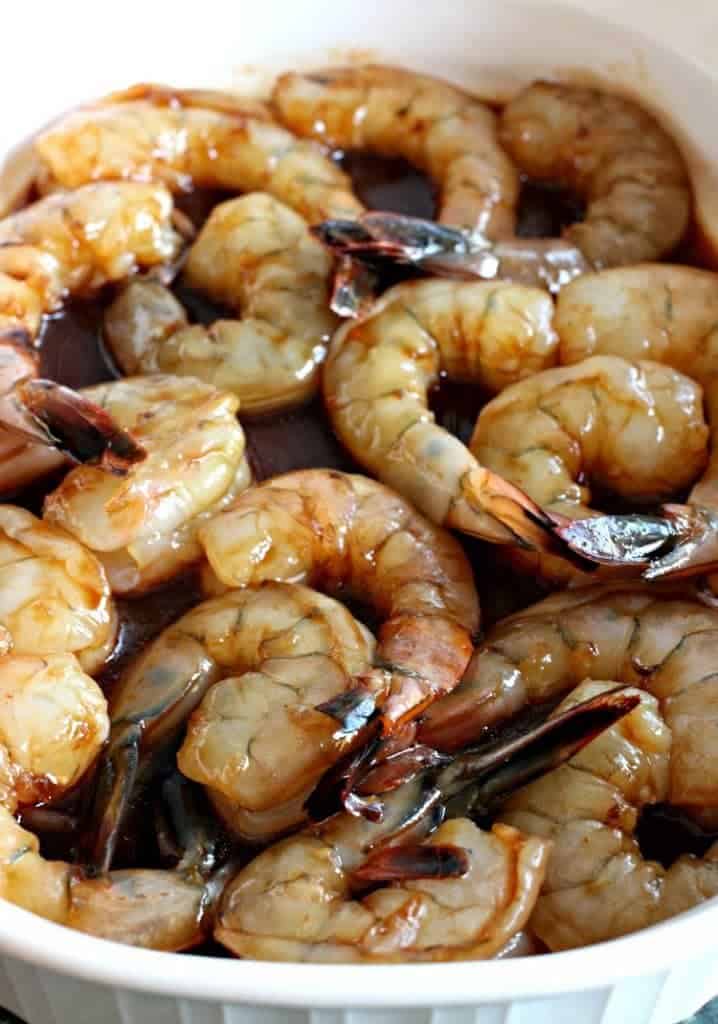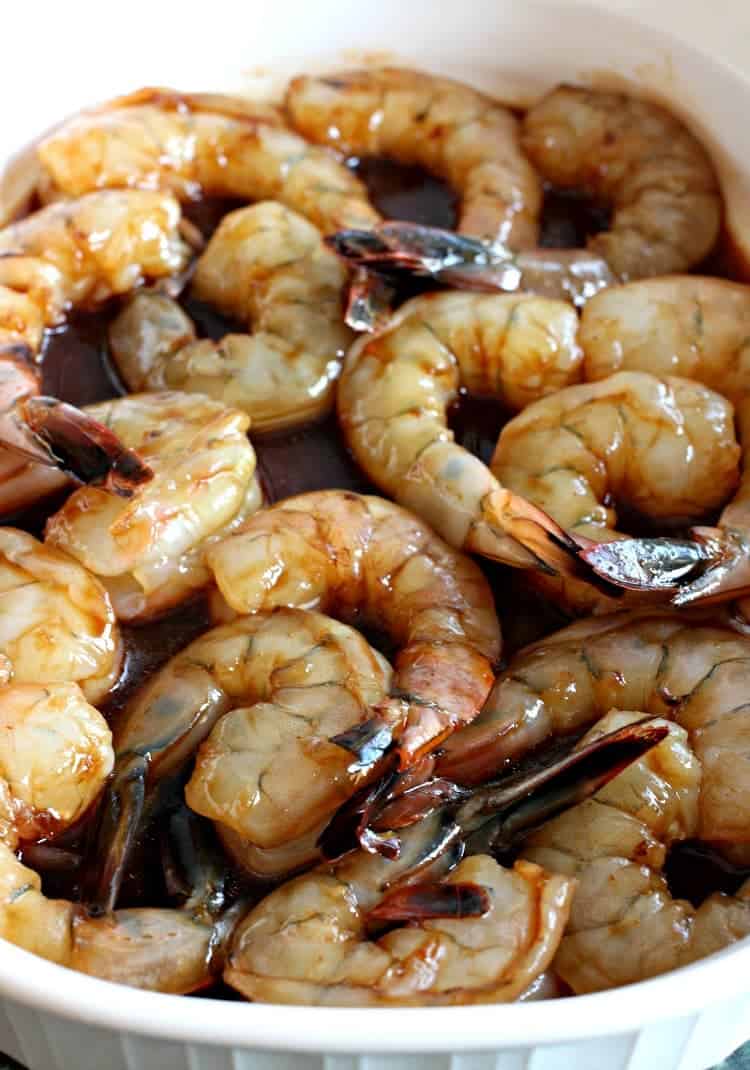 Then just get them on a baking sheet and roast them in the oven for about 10 minutes.
That's all – almost as easy as just plain ol' shrimp cocktail, and maybe even easier because these shrimp really don't require any dipping sauce. They're tasty enough all on their own!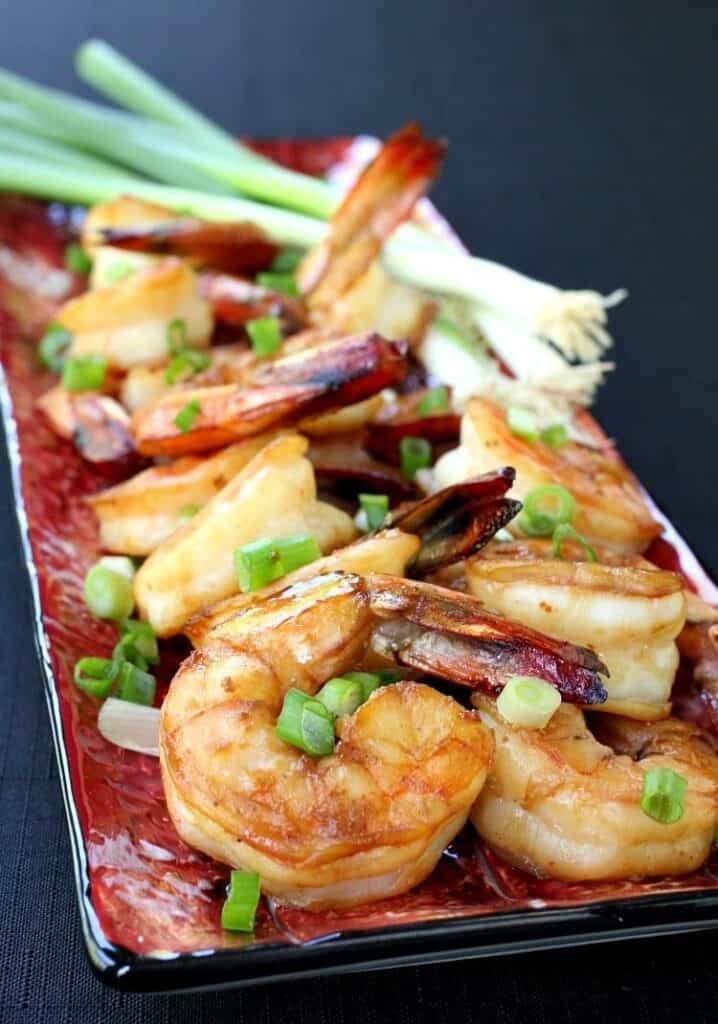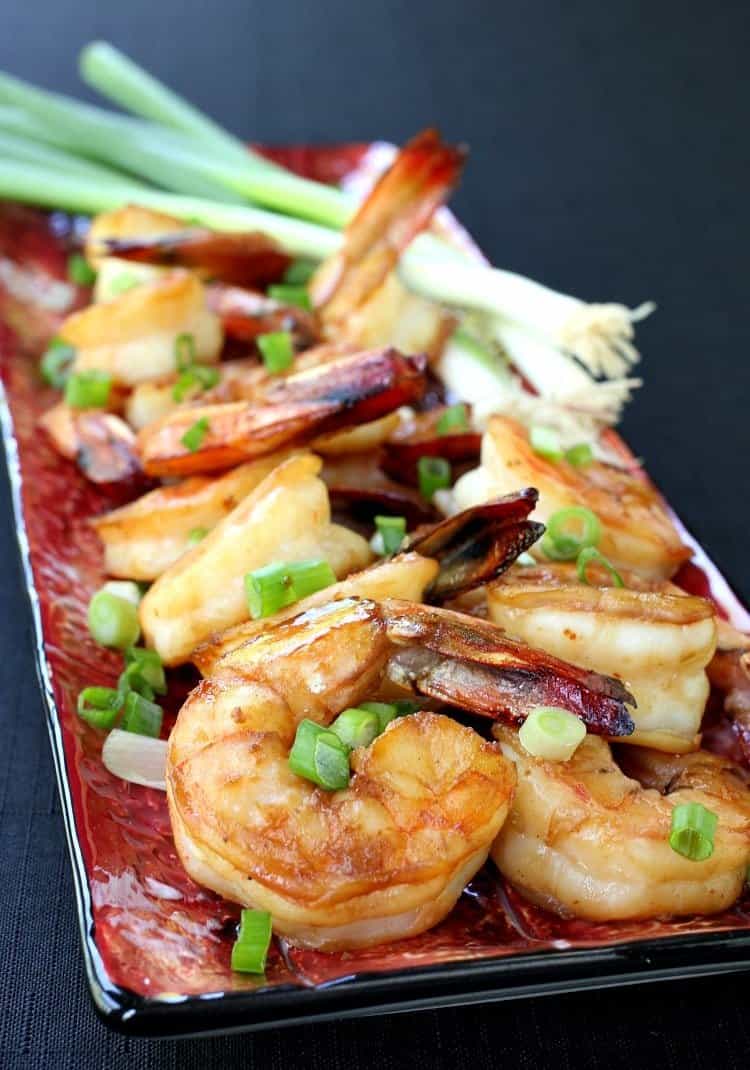 Print
---
Ingredients
1

lb. large shrimp, peeled with the tails left on and deveined
For the marinade
1/4 cup

teriyaki sauce

1 tablespoon

soy sauce

1/2 teaspoon

toasted sesame oil

1 tablespoon

hoisin

1 tablespoon

fresh grated ginger

1 1/2 teaspoon

garlic powder

1 teaspoon

sriracha (optional)
Garnish
---
Instructions
Place the shrimp in a shallow dish or a sealed plastic bag.
Mix all the ingredients together for the marinade and pour over the shrimp, tossing to coat.
Let the shrimp marinate in the refrigerator for at least a half an hour or up to 1 hour.
Heat the oven to 400 degrees.
Place the shrimp on a baking sheet sprayed with cooking spray, discarding the excess marinade.
Roast the shrimp for five minutes, remove from the oven and flip over, then roast for another 5 minutes on the other side.
Serve warm or chilled with chopped scallions for garnish.