Grilled Shrimp Cocktail with Mango BBQ Sauce is how I do put a twist on your average shrimp cocktail appetizer!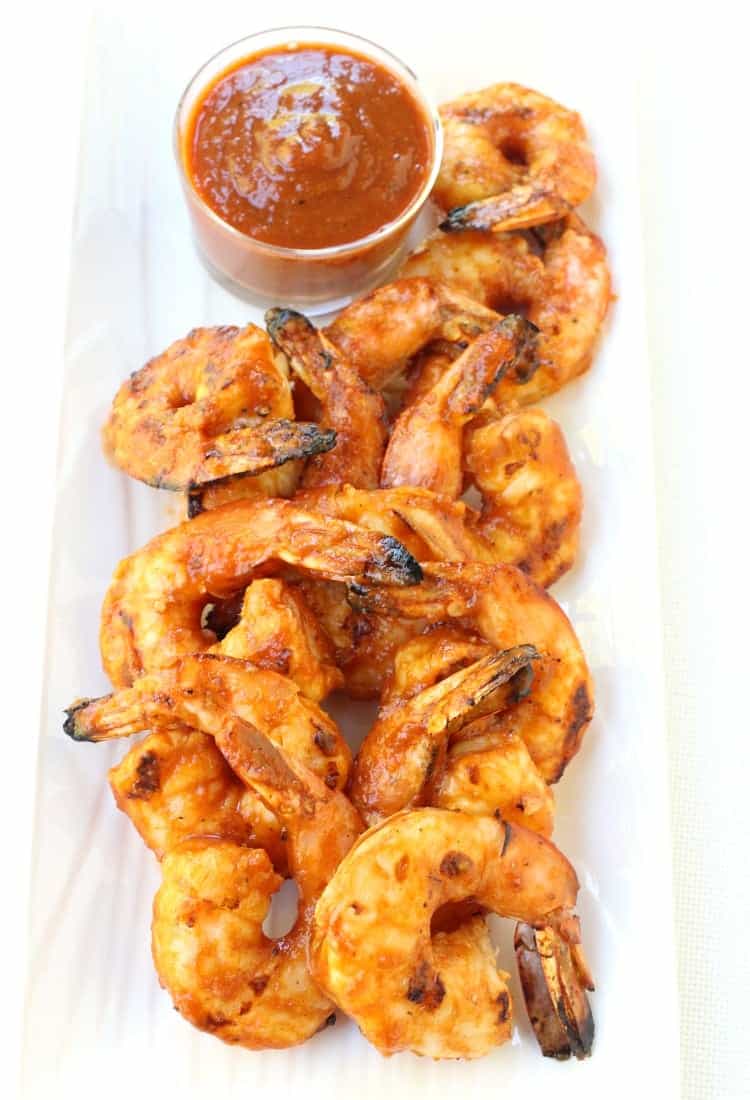 I mean let's face it. Every time there's a shrimp platter at a party it's the one appetizer that's gone first.
Especially if it's good shrimp.
I'm not talking about those party rings that you see already prepared by the fish counter at your grocery store…I mean good shrimp cocktail. I know I for one usually go to that first before it's gone.
Or you can try putting out this Grilled Shrimp Cocktail with Mango BBQ sauce and really see how fast the shrimp platter gets tackled.
This shrimp cocktail is served warm, but cold would be OK too if you want to do it ahead of time…It's all about the sauce here. Like this Asian Shrimp Cocktail – and it couldn't be easier to make.
Start with your favorite BBQ sauce and a ripe mango – add them to a blender until smooth and you're finished.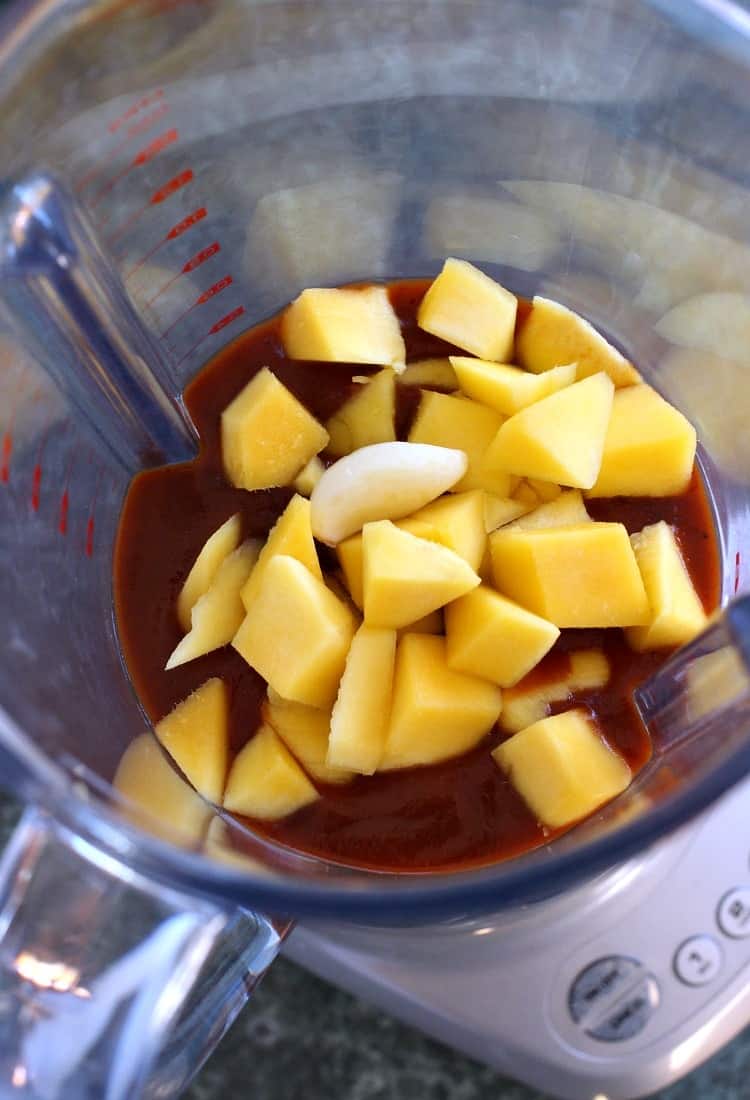 Mango BBQ Sauce with one step.
There's so many good bottled sauces right in your grocery store these days you should totally take advantage of them. No need to make things completely from scratch ALL the time.
You can serve these shrimp grilled with the sauce on the side or what I like to do is grill them, toss them in a couple tablespoons of the sauce and serve them with extra sauce on the side too.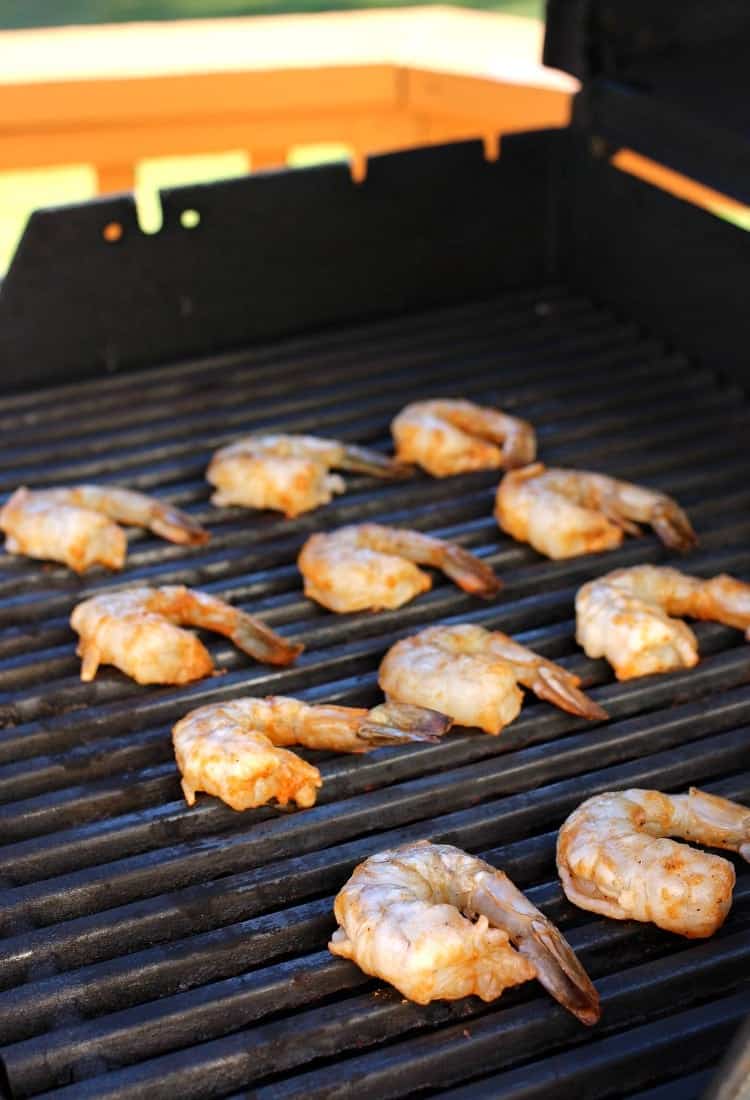 This shrimp is also awesome for dinner with rice or fries on the side, our boys both loved it for dinner and asked for seconds.
That's when you know something's really good – when the kids want more!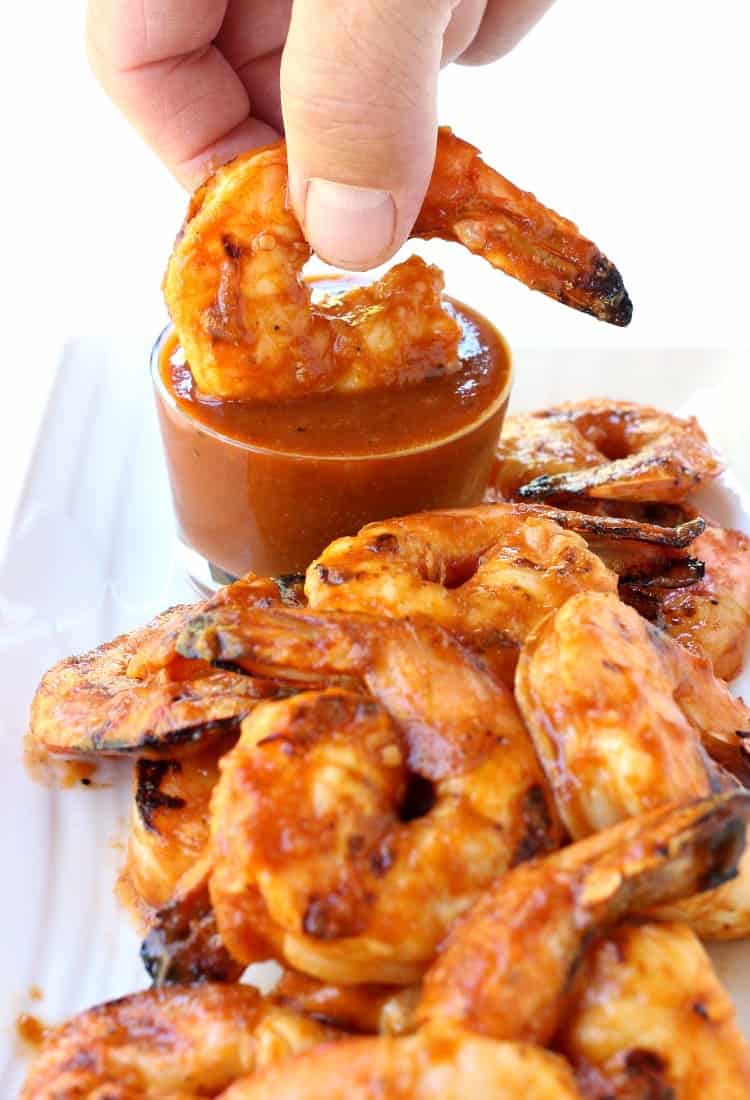 Print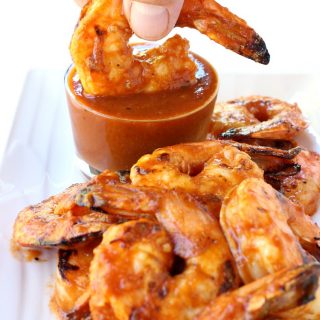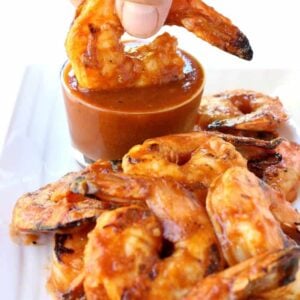 Grilled Shrimp Cocktail with Mango BBQ Sauce
Scale
Ingredients
1

lb. of shrimp, peeled and deveined

2 teaspoons

salt

1 teaspoon

garlic powder

1/2 teaspoon

fresh black pepper

1 cup

of your favorite BBQ sauce

1

mango, cubed
Instructions
Preheat your grill or grill pan over medium heat.
Season the shrimp with the salt, garlic powder and pepper.
Spray the grill with cooking spray and grill the shrimp for 2-3 minutes per side until pink.
Remove from the grill and cover with foil to keep warm while you make the sauce.
Add the BBQ sauce and mango to a blender and blend until smooth.
Toss the grilled shrimp with 2 tablespoons of the mango BBQ sauce and then serve with extra sauce on the side.