These Healthy Air Fryer Recipes will keep you on track without sacrificing flavor!
Air fryers have gained immense popularity in recent years, and for a good reason. They allow you to enjoy your favorite crispy and crunchy snacks without the added guilt of excessive oil and fat. Instead of deep-frying your food in hot oil, air fryers use hot air to cook your food, resulting in healthier, crispier, and tastier meals.
We're going to share a few of our favorite healthy air fryer recipes that are easy to make and will help you maintain a healthy diet without sacrificing taste. Starting with the main course meals and ending with a few delicious, easy to prepare side dishes that your family is guaranteed to love!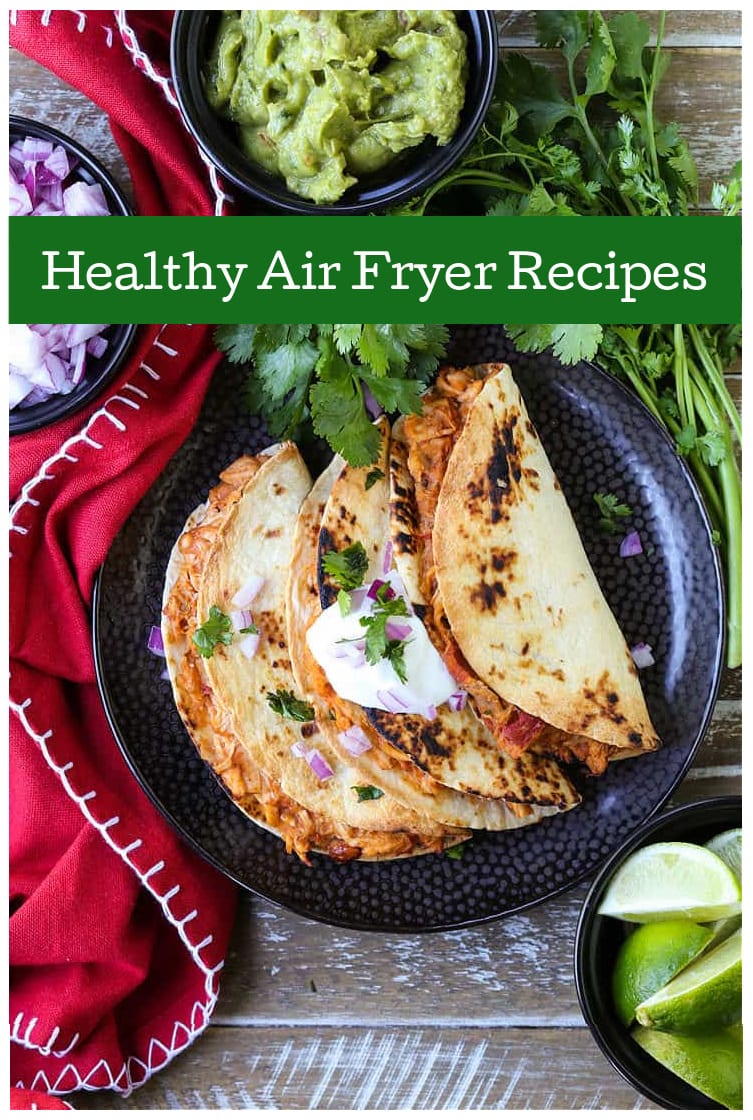 Is Cooking In An Air Fryer Healthy?
Cooking in an air fryer reduces cooking oil by 70% – 80%. So in that aspect, yes, cooking foods in an air fryer is healthier than deep frying.
However, oven baking or oven roasting is still preferred over using an air fryer in some opinions. It is thought that oven baking foods preserves good nutrients while filtering out the bad ones, and that air fryers can tend to lower the good nutrients in foods like fish, for instance.
All in all, if you're looking to reduce the amount of fat and bad for you cooking oils in your cooking, an air fryer is a really good way to start. Healthy air fryer recipes like we have here are a great way to jumpstart healthy eating without losing flavor.
Healthy Air Fryer Recipes
Love crispy, fried food but don't want the extra calories? Then you'll love these healthy air fryer recipes! Whether you're looking to whip up a yummy side dish or a full meal, you'll be sure to find something for everyone!