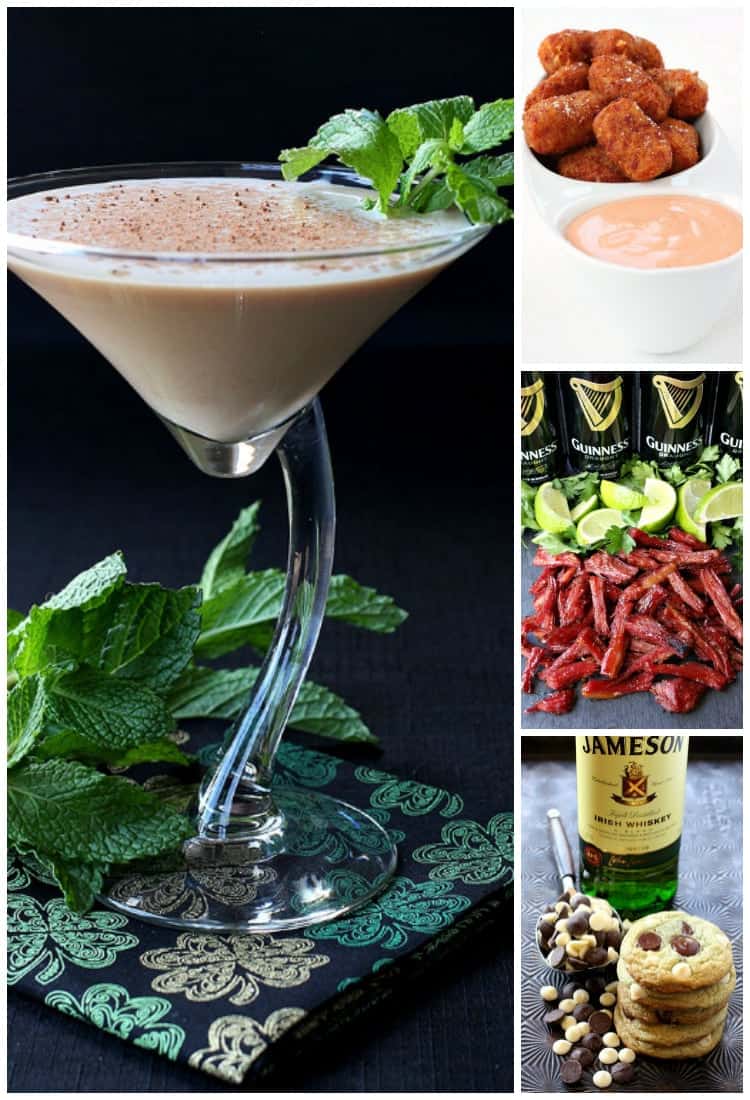 St. Patrick's Day Recipes
A whole collection of St. Patrick's Day Recipes that will make your party unforgettable! These food and cocktail recipes are going to impress your guests!
With St. Patrick's Day right around the corner, we know you guys are going to need lots of party ready recipes that will help make planning a snap!
Our days of going out on St. Patrick's Day are pretty much over. We've done the green beer and crowded bars, no matter what day of the week it was…
Been there done that.
Now it's more about hanging out with our kids at home and making some sort of dinner and fun green dessert. And that is just as much of a good time if you ask me.
But I know there's a lot of you that are way more fun than we are so I've got you covered! Just make any of these St. Patrick's Day recipes listed here and your friends are going to be in for a treat.
We're going to start out with a few cocktail recipes, because you have to have more than just green beer. Then we'll move on to the appetizers and then the main course!
St. Patrick's Day Recipes
All the food and drink recipes you need to make your St. Patrick's Day party perfect!
Start your St. Patrick's Day party planning now! With any of these recipes you can be sure your party is going to be the one that people talk about!
I know there's some recipes on this list that actually require cooked corned beef, but like I said before, just head to your deli and grab some thicker cut slices and cube it up for those recipes. Or you can make 2 corned beefs like we do, one for slicing and eating and one for putting into recipes!
Don't forget to check out some of our leftover corned beef recipes, like this Corned Beef Hash for any extra corned beef you might have laying around the day after.
And I always say, you have to make enough food to have a party after the party!