Thanksgiving Recipes From Appetizers To Dessert will help you solve all your Thanksgiving recipe needs! From appetizers to sides to dinner and dessert!
It's that time, everyone's talking about the big day. What are you going to make, family asking you what they can bring…you need to start the planning. It's the planning that really makes a holiday a success, make ahead recipes and recipes that wow the crowd, this is what your Thanksgiving menu is looking for!
Thanksgiving Appetizers
Starting off with the appetizers – my favorite part of any party. First off I've got the Pumpkin Cornbread Stuffed Mushrooms.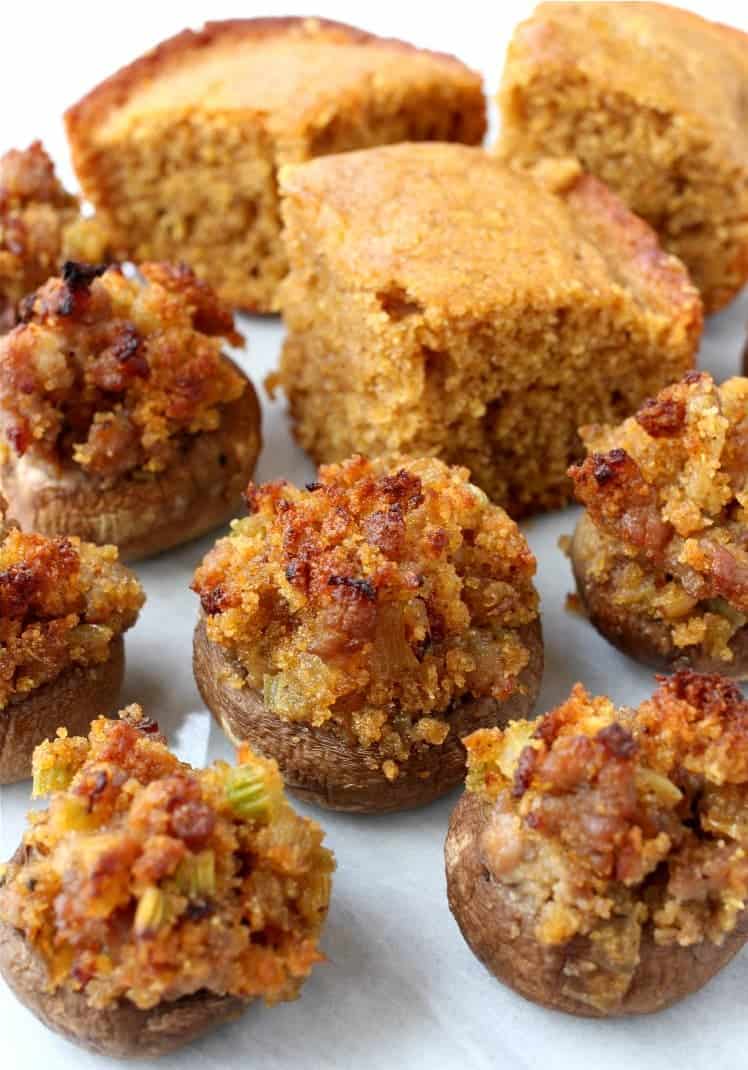 These mushrooms are gone in a flash, so make sure you make enough of them to go around! You can use regular cornbread too if pumpkin isn't you're thing or if you can't find it – I grabbed a box mix at Trader Joe's.
Next up on the app list are these Easy Clams Casino Tarts –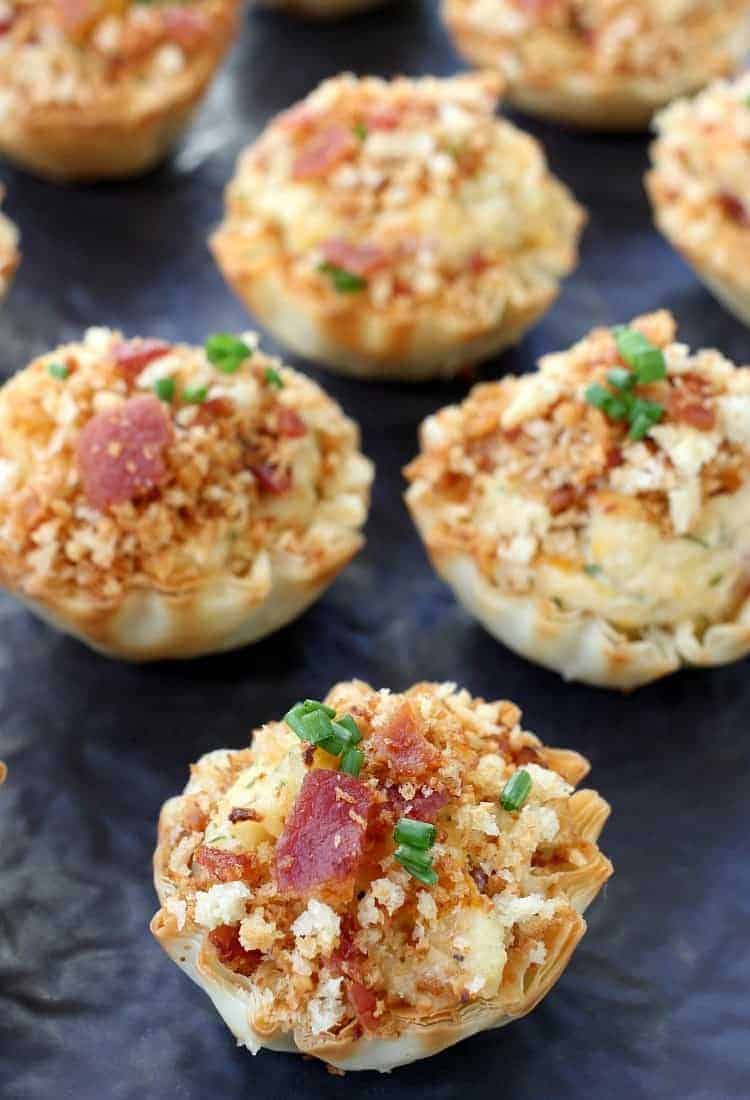 Bite sized clams casino in a flaky shell – with bacon. Bacon is the key here to these tarts so don't be shy. And it's a store bought shell, no need to panic. These apps come together really quickly.
One more appetizer to mention here, these Turkey Apple Meatballs with Whiskey Glaze –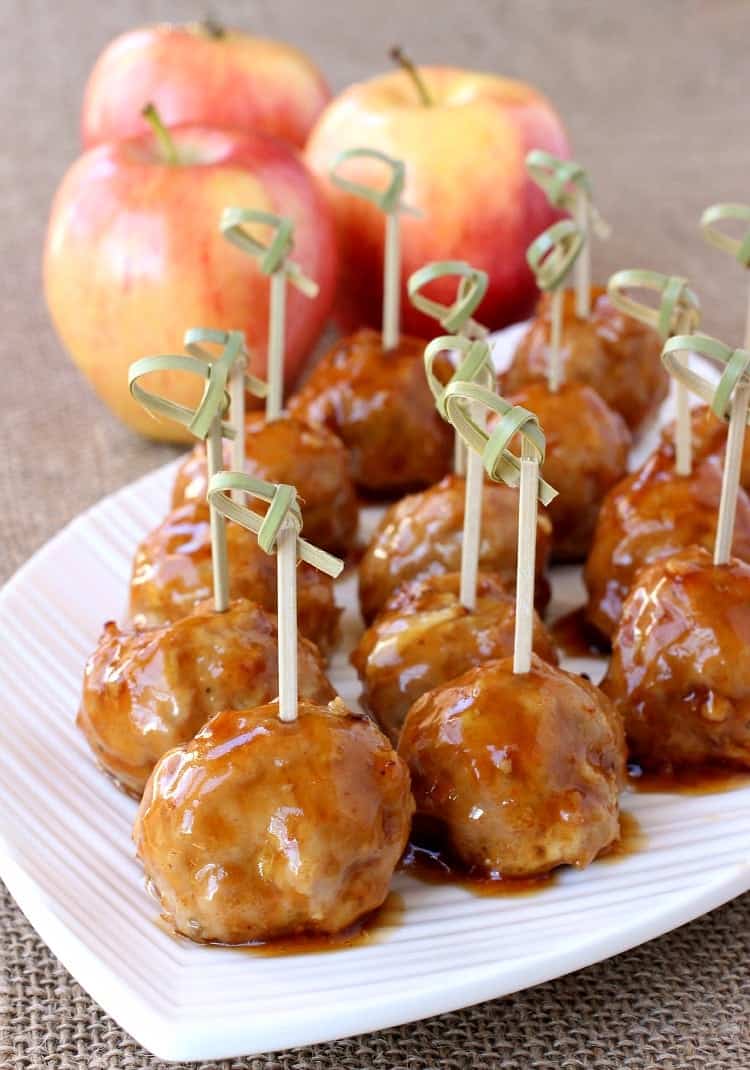 We usually end up making these or bringing these to whatever party or holiday that's going on. Both the adults and kids go crazy for these slightly spicy and sweet meatballs!
Bacon wrapped scallops are always a hit! A one bite seafood appetizer that only takes minutes to make! Serve these hot out of the oven for the best flavor!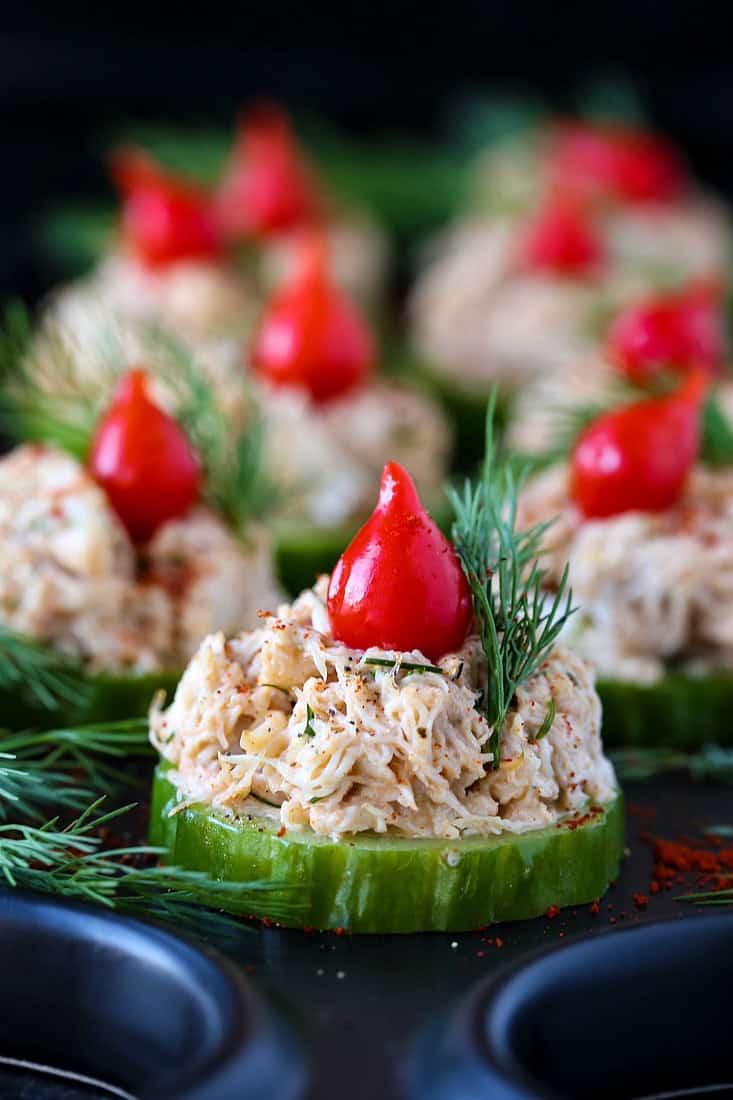 These bite sized appetizers are so easy to make and they look amazing on an appetizer platter! These are also very low carb so if you need a mix of low carb appetizers this recipe is perfect!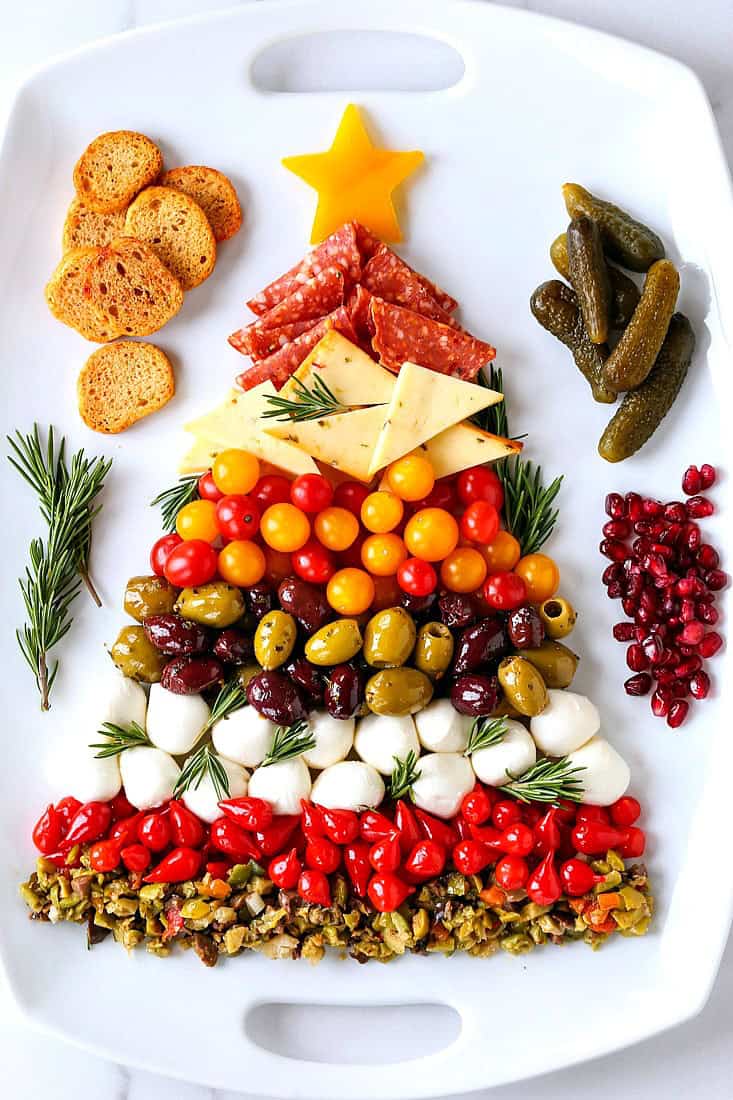 Ok so yes, we made this antipasto platter for Christmas but it's really so pretty we think that it's going to be a hit for Thanksgiving too! Everyone is already in the Christmas spirit since Thanksgiving is the official start of the holidays so why not start early?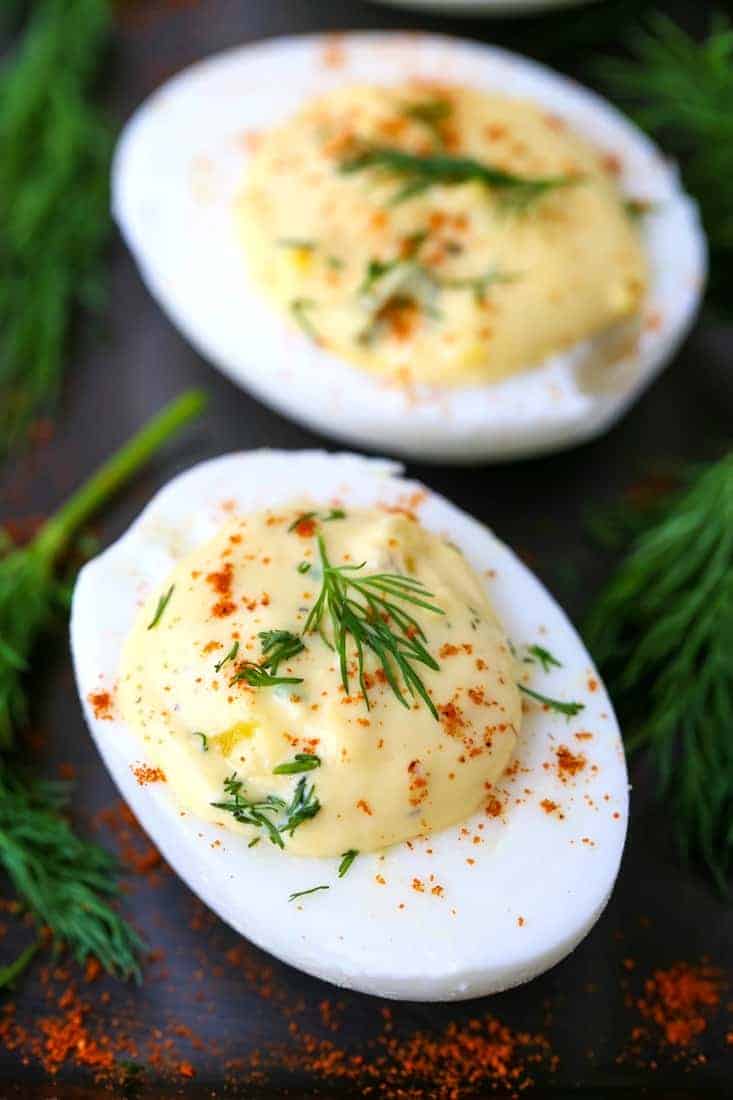 The classics have stood the test of time for a reason! Deviled eggs make for the perfect, bite sized appetizers that go great all on their own or as an addition to a cheese platter.
Thanksgiving Sides
When we are making a list of Thanksgiving Recipes From Appetizers To Dessert, we HAVE to include all the delicious Thanksgiving side dishes!
Now let's get into those side dishes! Starting off with these crazy good Fried Whiskey Brussels Sprouts –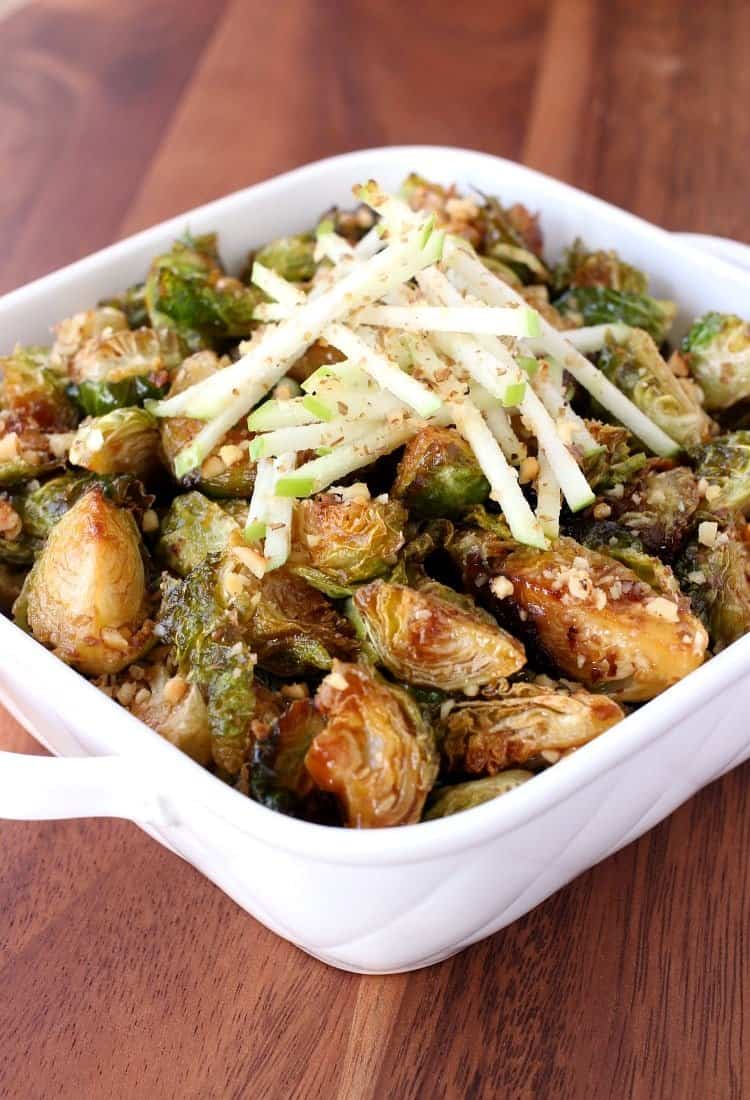 I know, you don't want to get all crazy and fry stuff on Thanksgiving. Well for some, you're already frying a turkey so just throw these in after you pull that turkey out. And for the rest of you, it's really just a pot on the stove with some oil – fry 'em up and toss them in my famous whiskey glaze…you'll be the star of Thanksgiving dinner.
Another side dish not to be missed are these Buttered Streusel Carrots –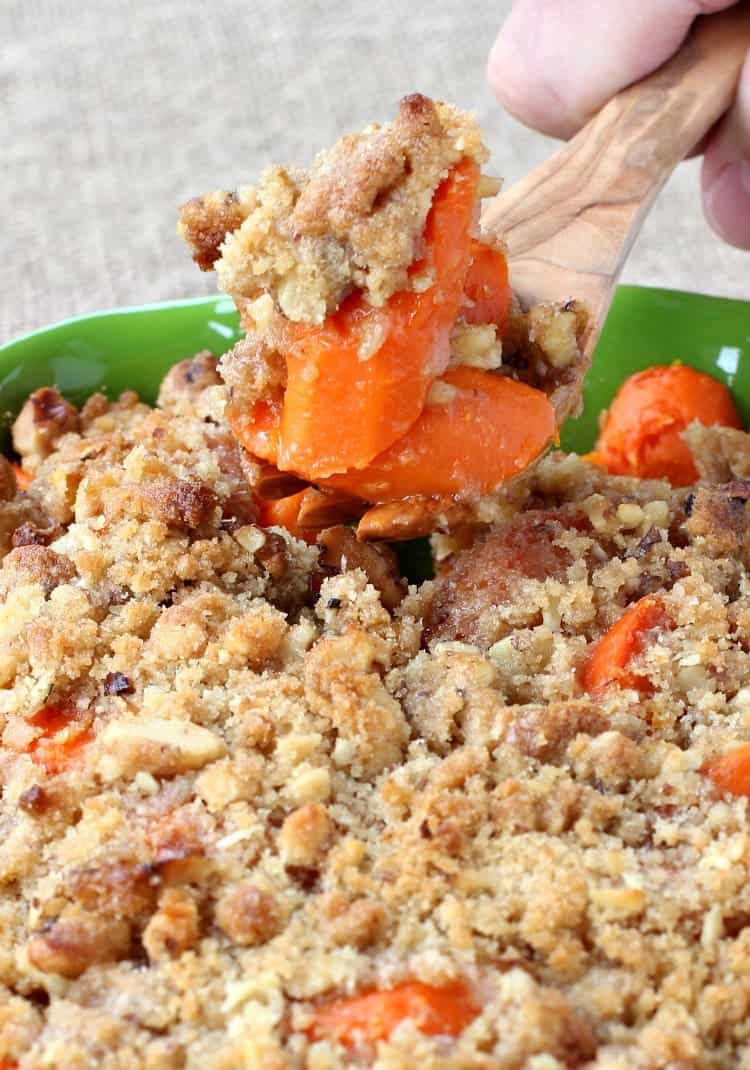 You think you can't get the kids to eat their veggies? Throw this dish down on the table and watch them dig in. Buttery carrots topped with a brown sugar streusel topping…not many people that won't be grabbing a second helping of these.
These Roasted Beets and Sweets with Brown Butter Maple Glaze are next on the list –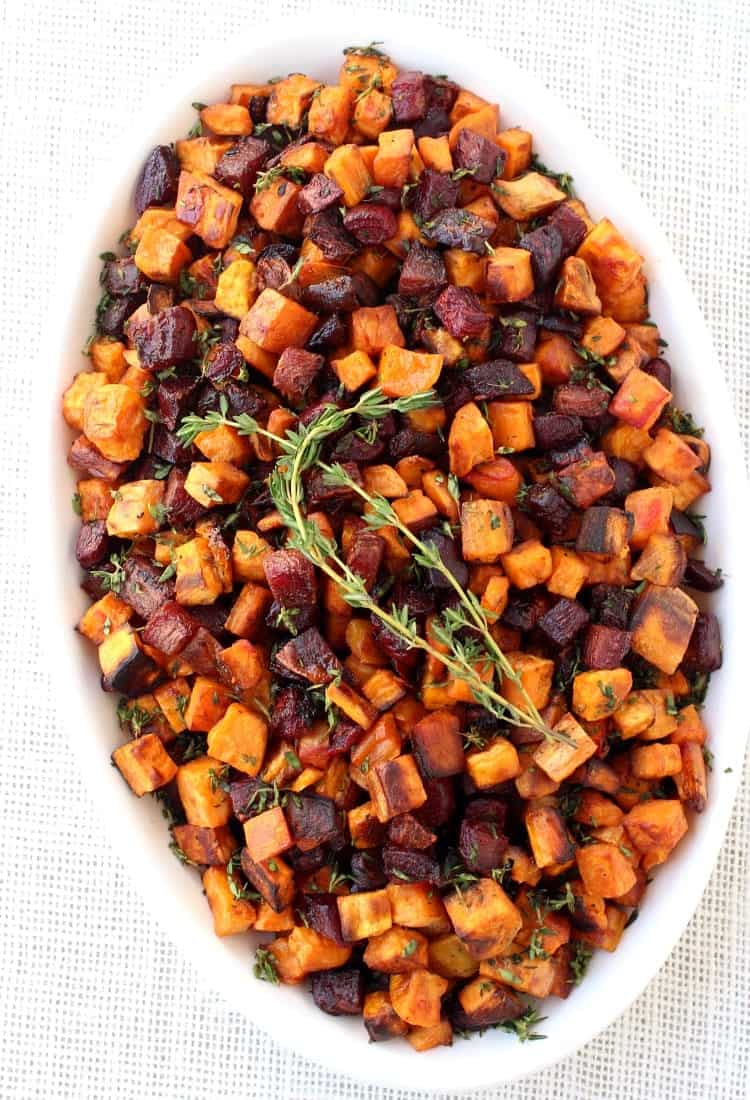 I could eat a whole mess of these. So good for you, so colorful, this just looks like it belongs on your Thanksgiving table. You can even make these ahead and warm up right before eating to make things easy.
Now we've got appetizers and sides, let's move on the main courses!
Bourbon Sweet Potato Casserole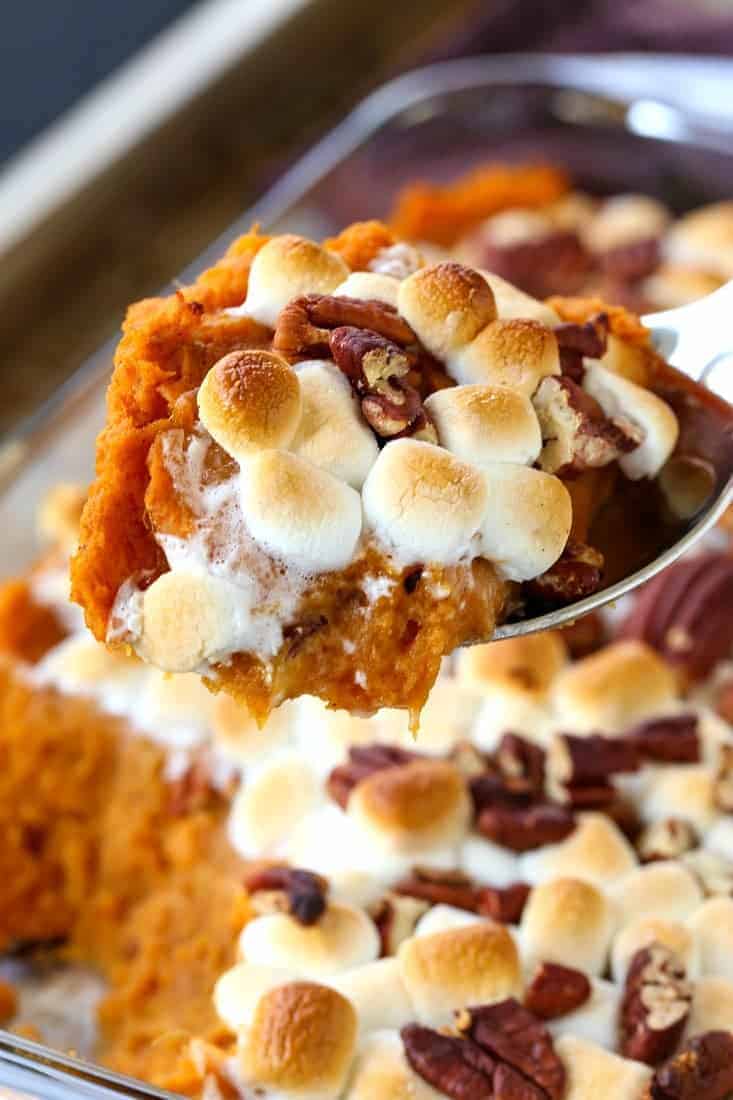 Super creamy, buttery sweet potatoes topped with marshmallows and toasted pecans…I mean who wouldn't love this side dish! We added a splash or two of bourbon just to keep everyone in line.
We have so many stuffing recipes, we combined them into one post! Choose a couple to make for Thanksgiving so that everyone is happy!
Thanksgiving Main Courses
Thanksgiving Recipes From Appetizers To Dessert can't just include turkey! Although we are including our super easy turkey recipes, we have some other options for you too!
This baked ham recipe has the most delicious, brown butter glaze! This is the ham that everyone will want the recipe for so have it handy! Also baked ham couldn't be easier to make, it's basically warming the ham in the oven and adding the glaze at the end!
Some people are afraid to attempt roasting a whole turkey and I'm here to tell you, it can't be easier. Follow a few tips that we have in this roasted turkey recipe and you'll be the star of your Thanksgiving holiday!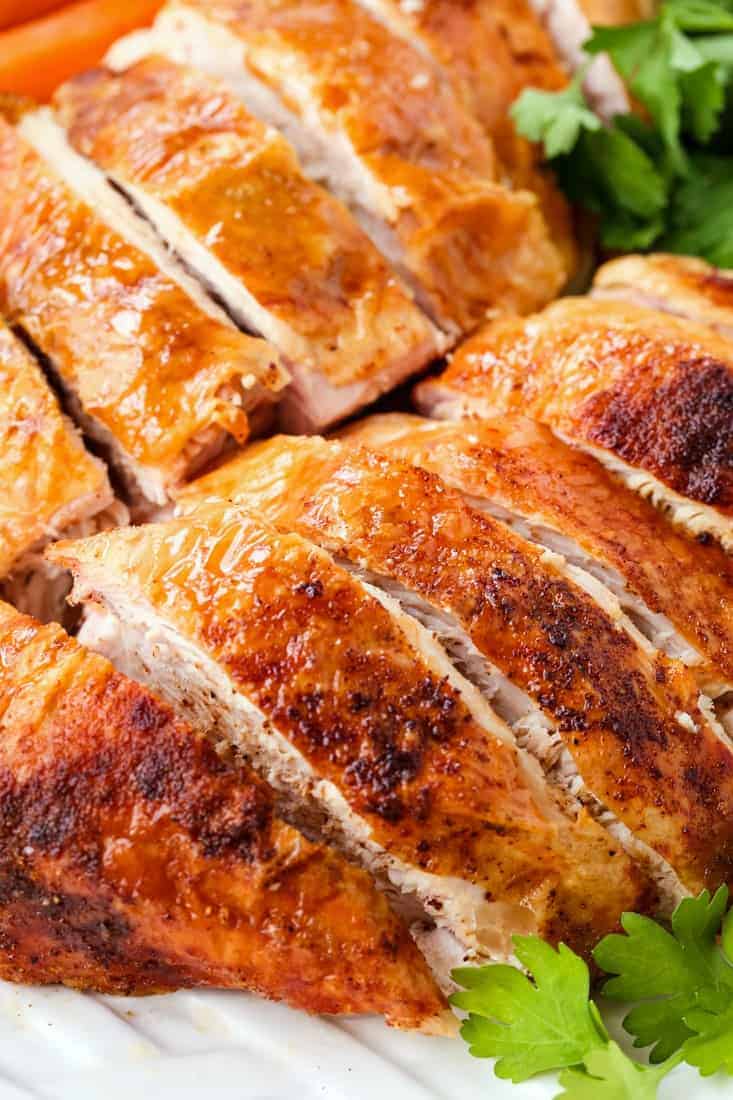 Maybe you're not cooking for 20 this Thanksgiving? Then all you need is a roasted turkey breast instead of the whole turkey! Another easy recipe that makes you look like a pro. You can even roast this turkey breast ahead of time and warm it up before dinner!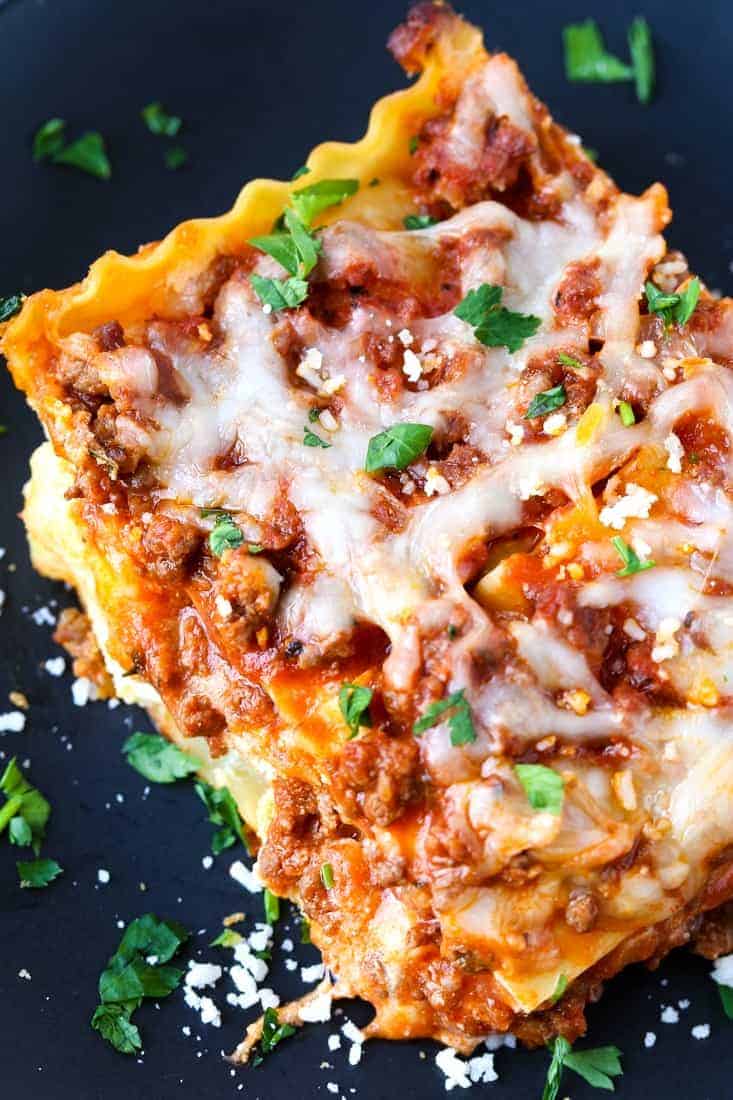 There always seems to be a pasta option on our Thanksgiving menu and this beef lasagna is a great choice! Make this lasagna ahead of time and then heat up before dinner!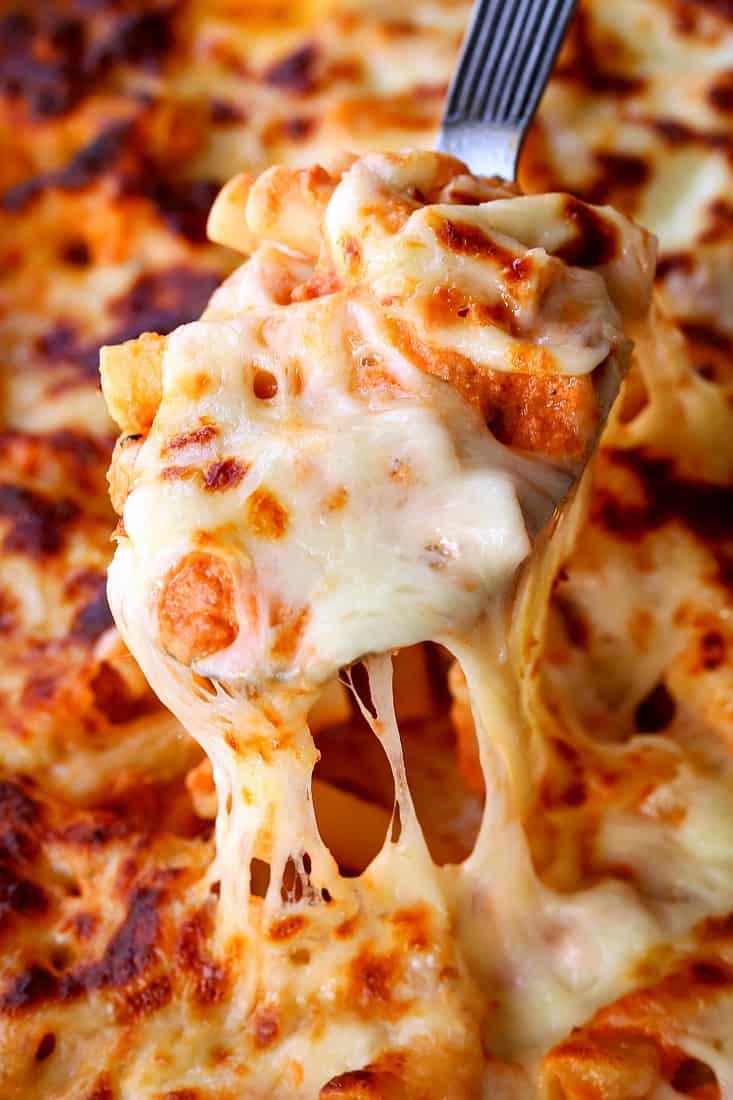 Baked ziti is a delicious, meatless option to serve on Thanksgiving and everyone likes it. Again, you can make this baked ziti recipe ahead of time and then pop into the oven an hour before dinner!
Thanksgiving Desserts
Should we get some desserts in here? I've got these Chocolate Chip Carrot Cake Cookies to start –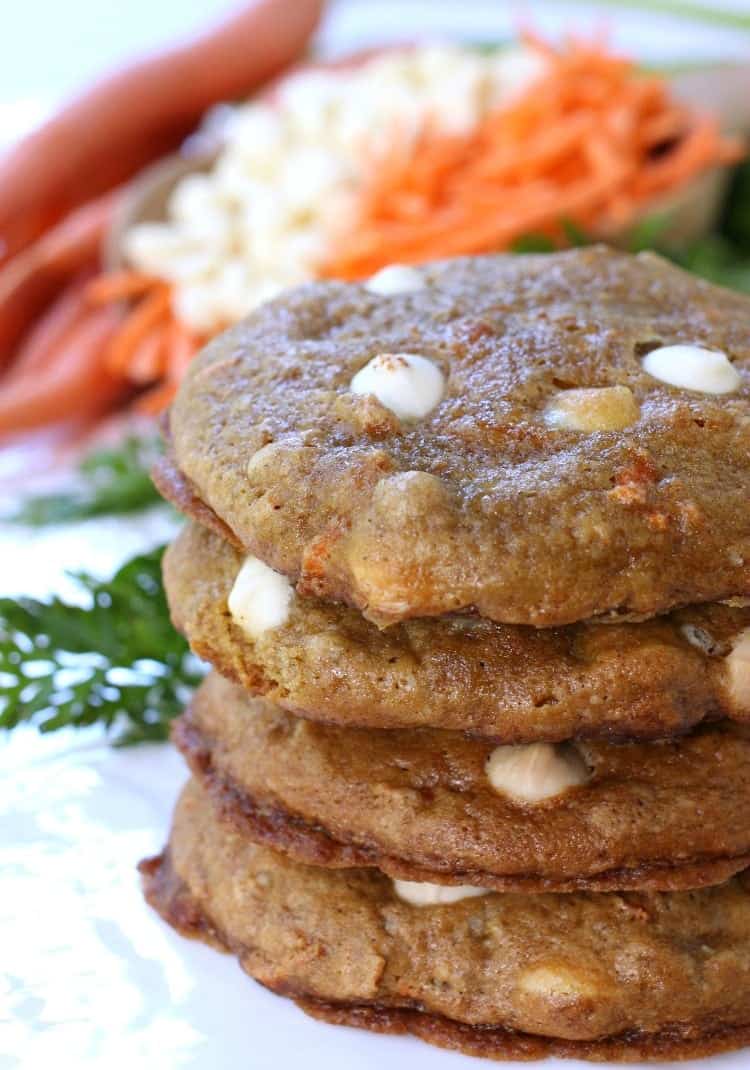 Easy to make, make ahead, and super delicious. The perfect, plan ahead dessert to put out after dinner!
Next up I've got these Fireball Whisky Apple Pies –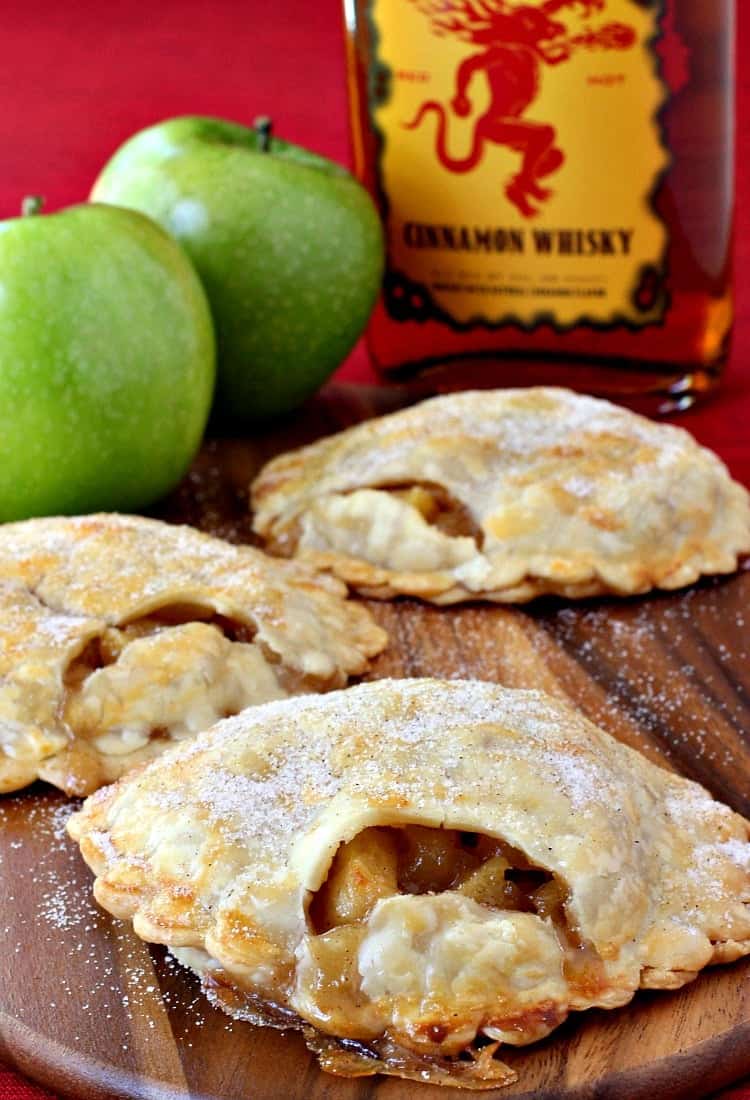 Apple pie equals Thanksgiving. Booze also equals Thanksgiving if you hang around my friends and family…these apple pies are fit for the kids though too, that booze will cook right off so make sure you grab some Fireball for the side!
Last dessert on the list is this Peach Custard Tart –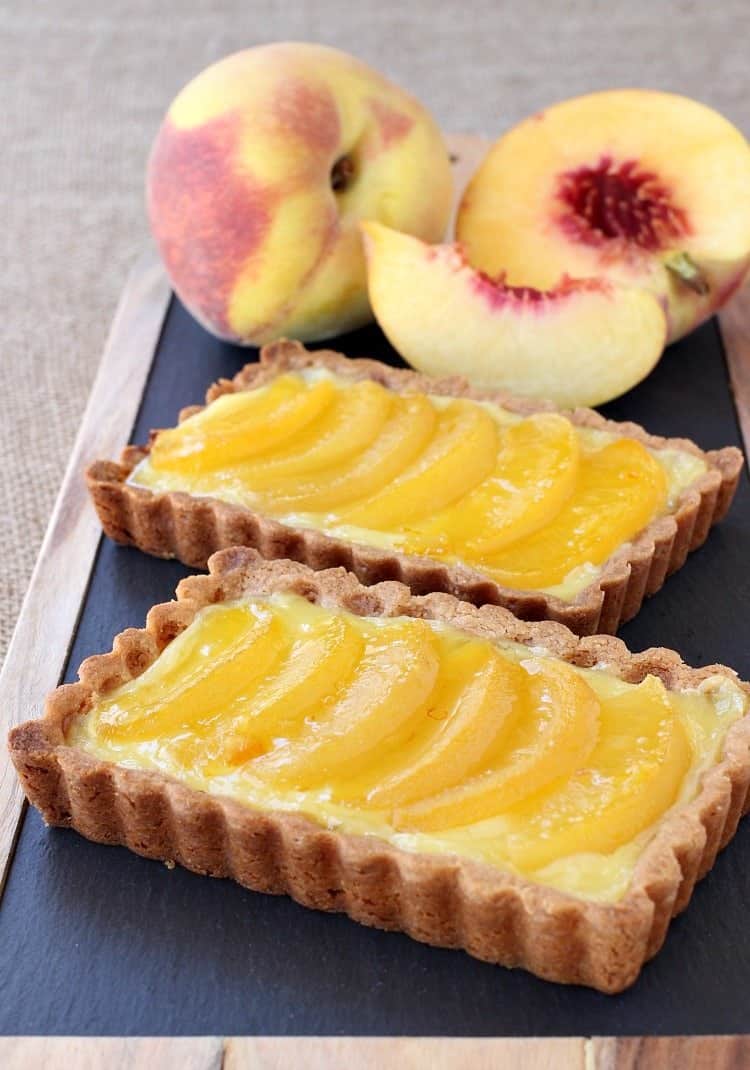 The crust alone on these tarts is unbelievable, make them just for that. But the custard filling with fresh peaches on top is pretty legit too. You can use canned peaches too if fresh aren't available to you, it'll be just as good.
Boozy Cinnamon Toast Crunch Jello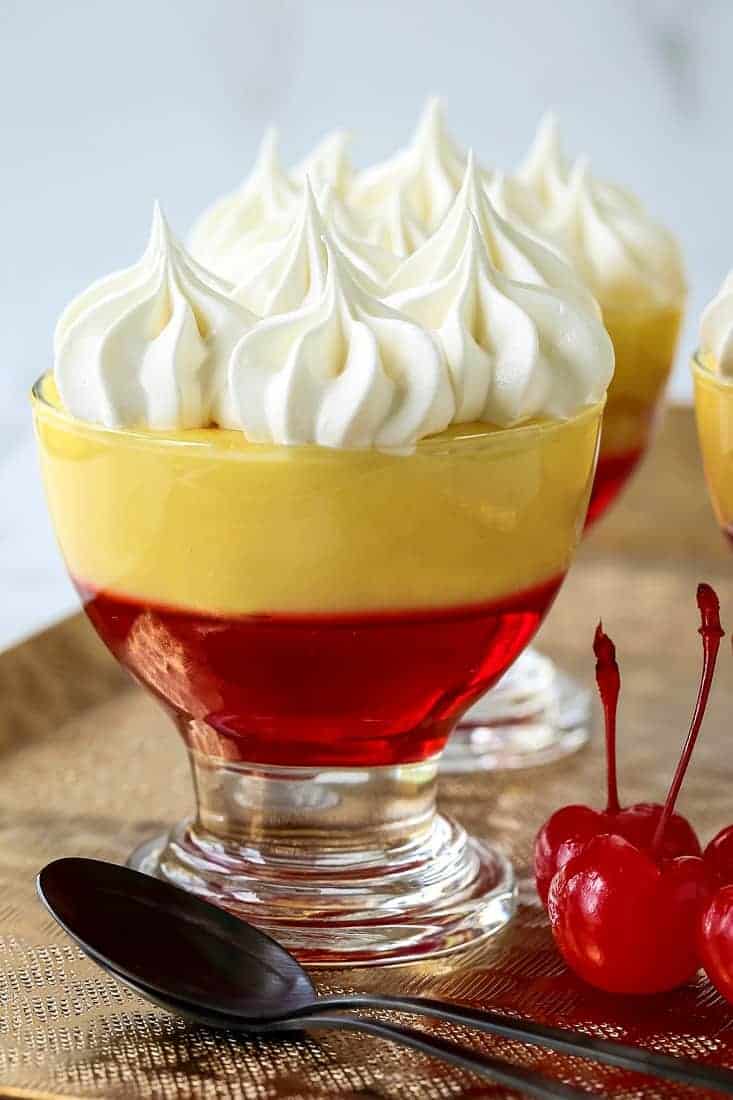 If you're looking to add a little fun into your Thanksgiving meal, try these Fireball and RumChata jello desserts! Everyone is going to gobble these up, even Grandma.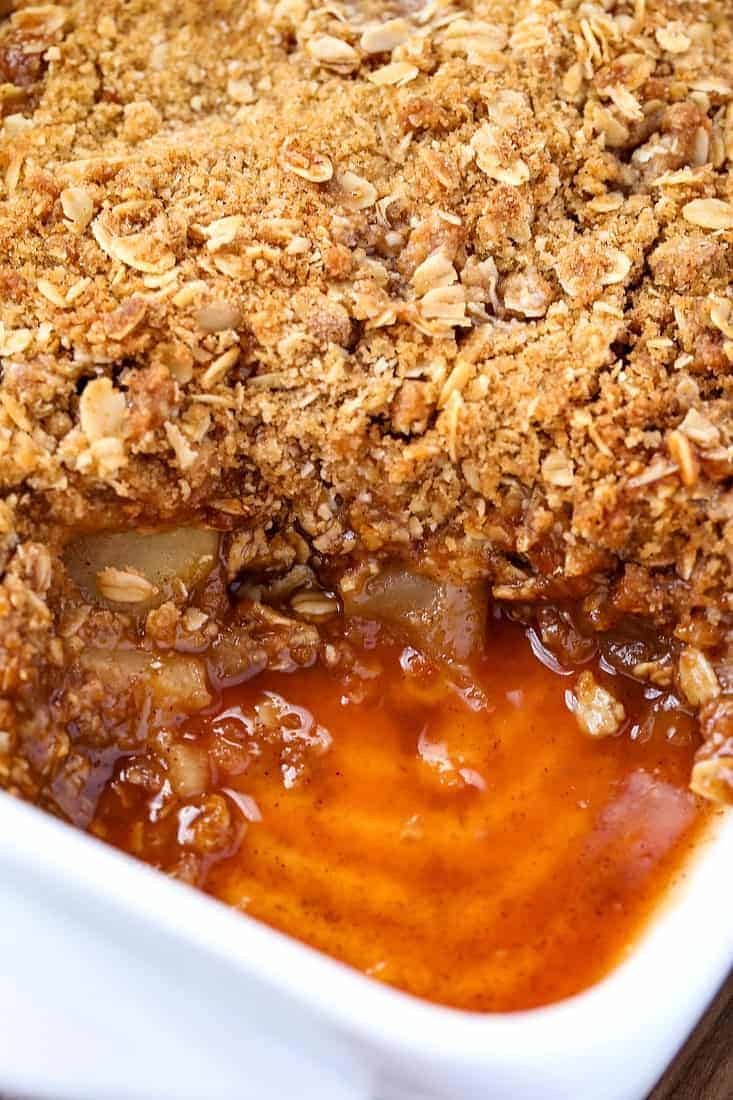 All you need here is a big scoop of vanilla ice cream! Apple crisp is a fall classic, tart and sweet with just a little apple brandy in the filling.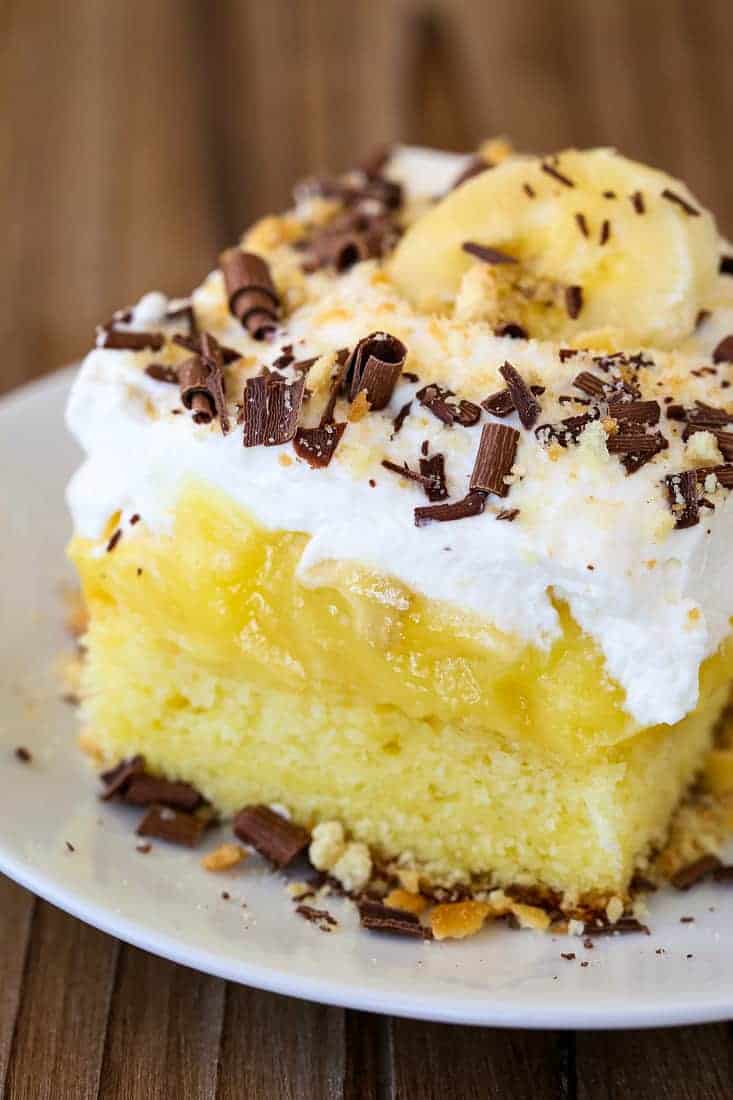 Are you sensing a them here? We like bourbon, we like drinking it and cooking with it! Just a little bit is all you need to get a delicious bourbon flavor in this banana cream poke cake, but if you want to leave it out you can!