Break out the tequila, it's Cinco de Mayo time! I know how important the drinks are, but you gotta have food, too. This list of Cinco de Mayo Dinner Recipes is going to get you started!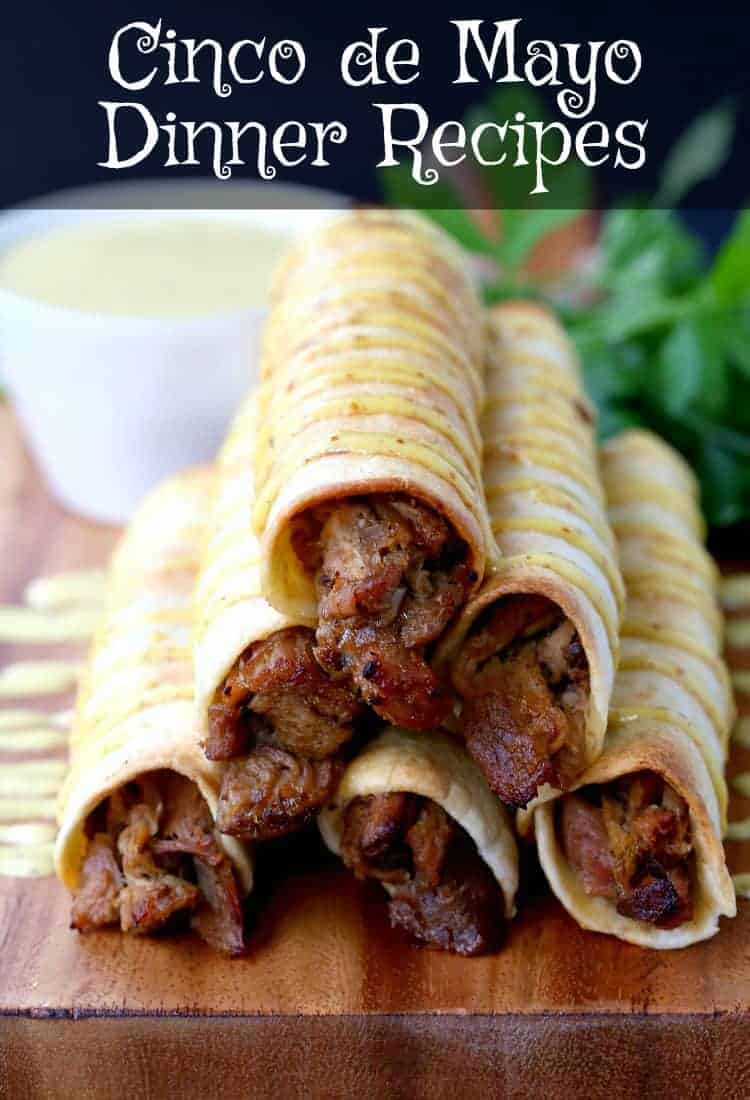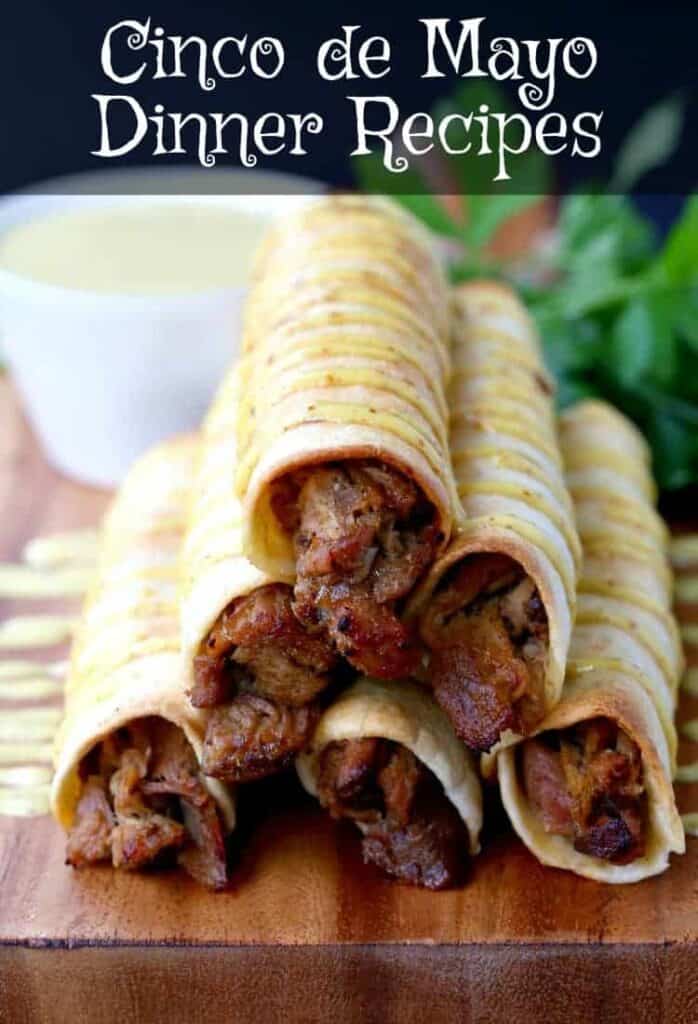 There's so many reasons to celebrate Cinco de Mayo. The warm weather finally being here, good drinks and hanging with friends and of course the food.
For one you have to have a good amount of food to soak up all those delicious cocktails you're drinking and for two – well, no party is complete without the star main course.
I'm all about having lots of appetizers for dinner or one main meal with apps before hand but whatever way you do it in my opinion anyway, you've got to have a theme. Like I'm not serving burgers on Cinco de Mayo. Or pasta on St. Patrick's Day…you get what I mean.
If it's a holiday stick to the theme people. Here's plenty of ideas to get you started!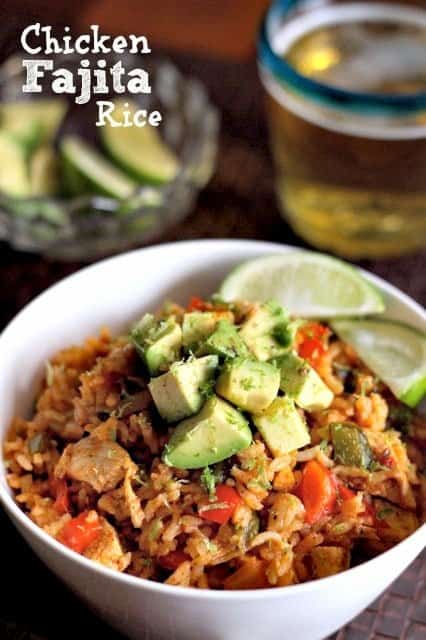 Not only is this dinner easy, but the flavors are out of this world good! Perfect with beer or margaritas.
Honey Mustard Pulled Pork Taquitos –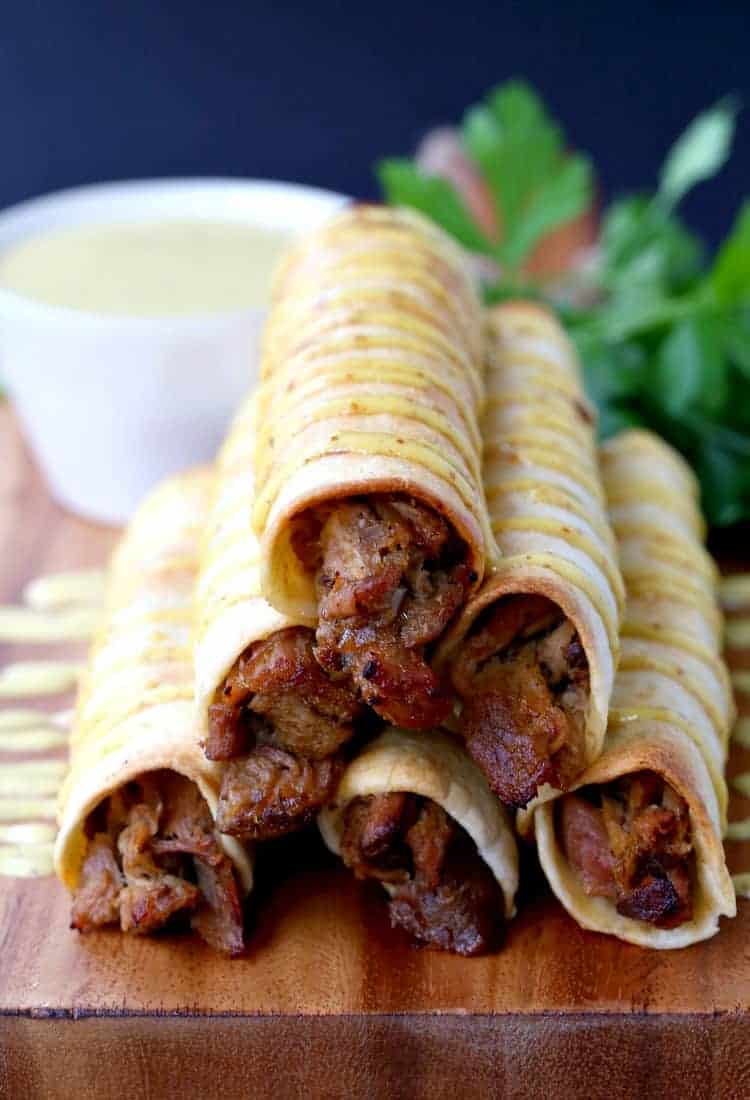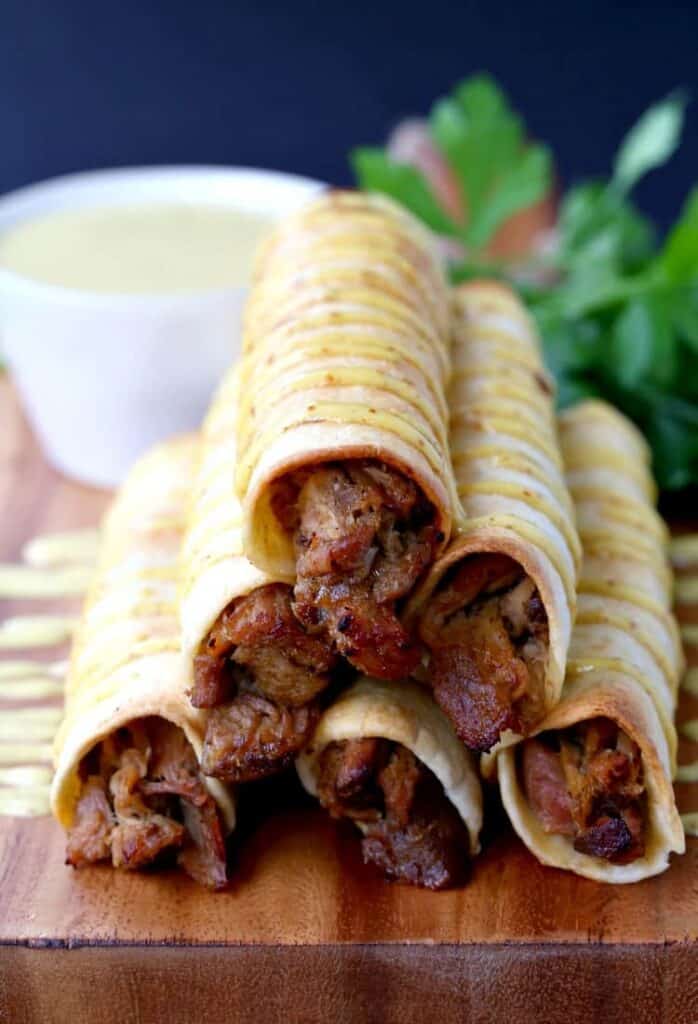 Our won twist on a taquito, since our boys are obsessed with anything honey mustard we had to give these a try! The slow cooker does most of the work so these are definitely party worthy!
Slow Cooker Crispy Chicken Carnitas –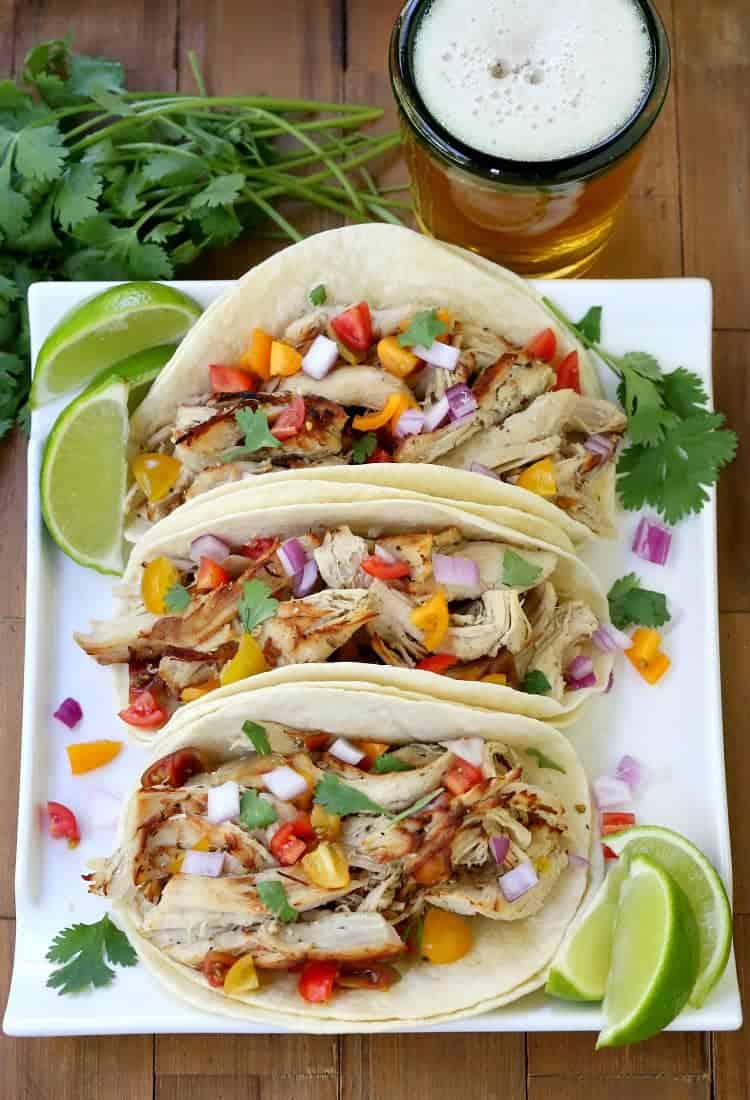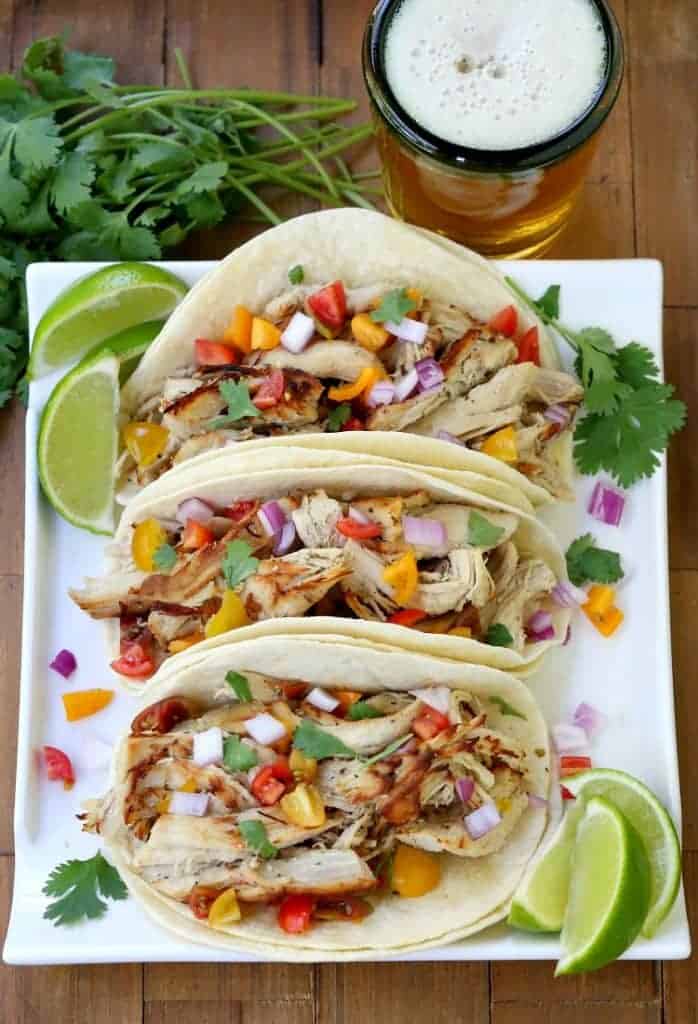 Another great slow cooker recipe for a crowd. These are approved by both kids and adults!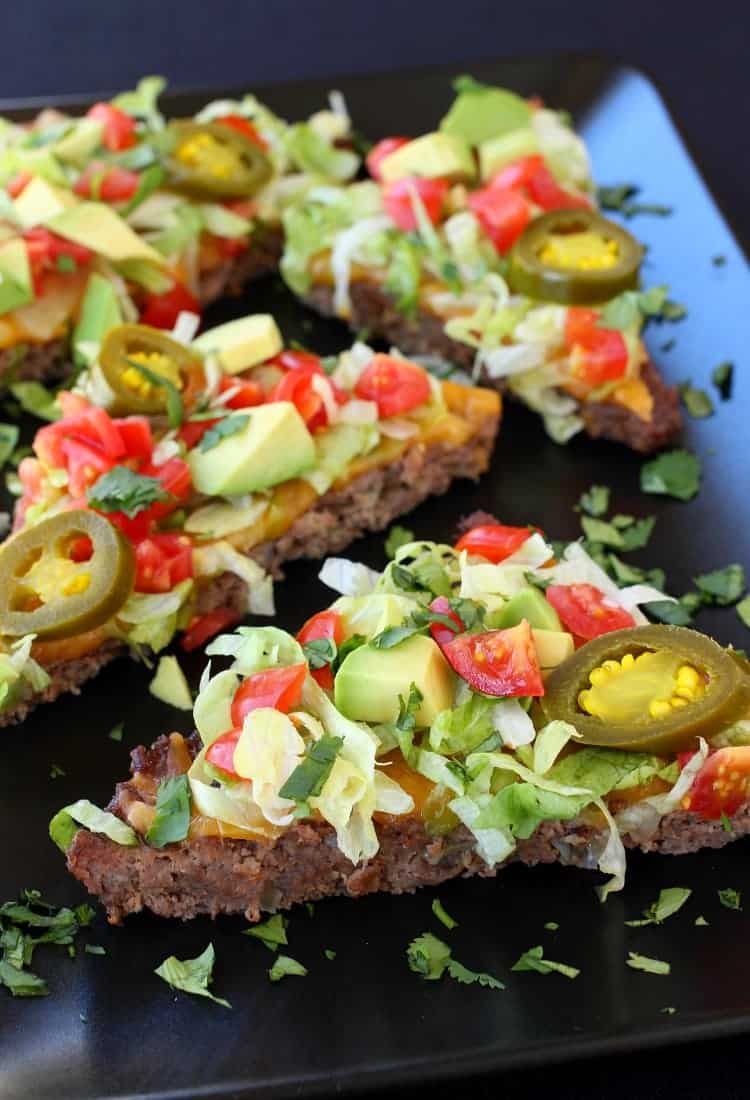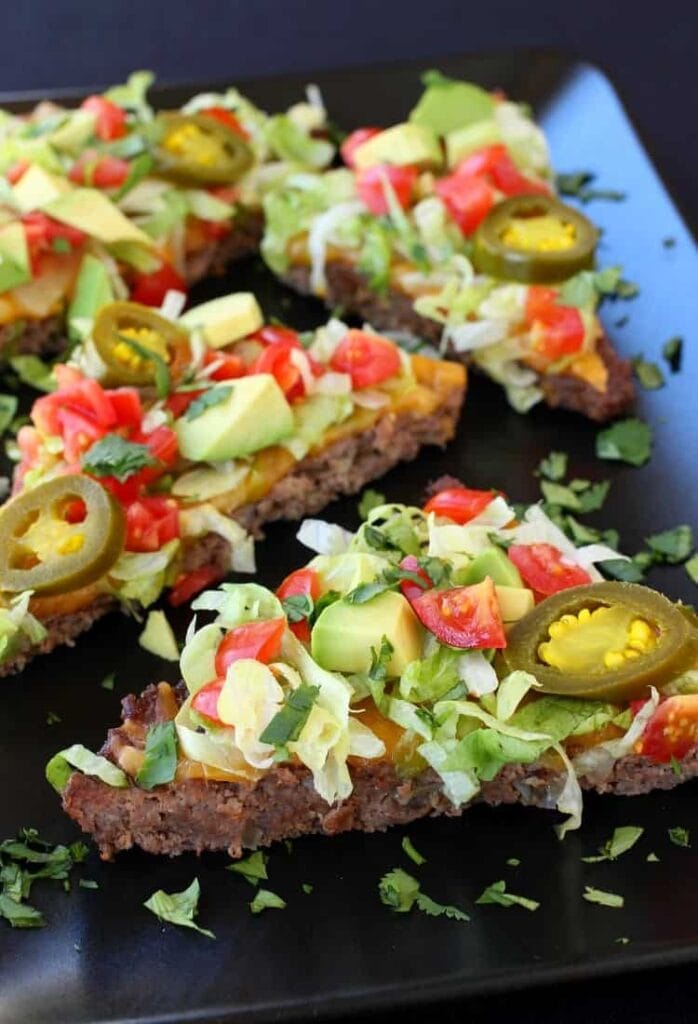 If anyone is watching their carbs, these sheet pan tacos are for you! We're leaving out the shell here but still keeping all the delicious taco flavor!
Fish Tacos with Watercress Sauce –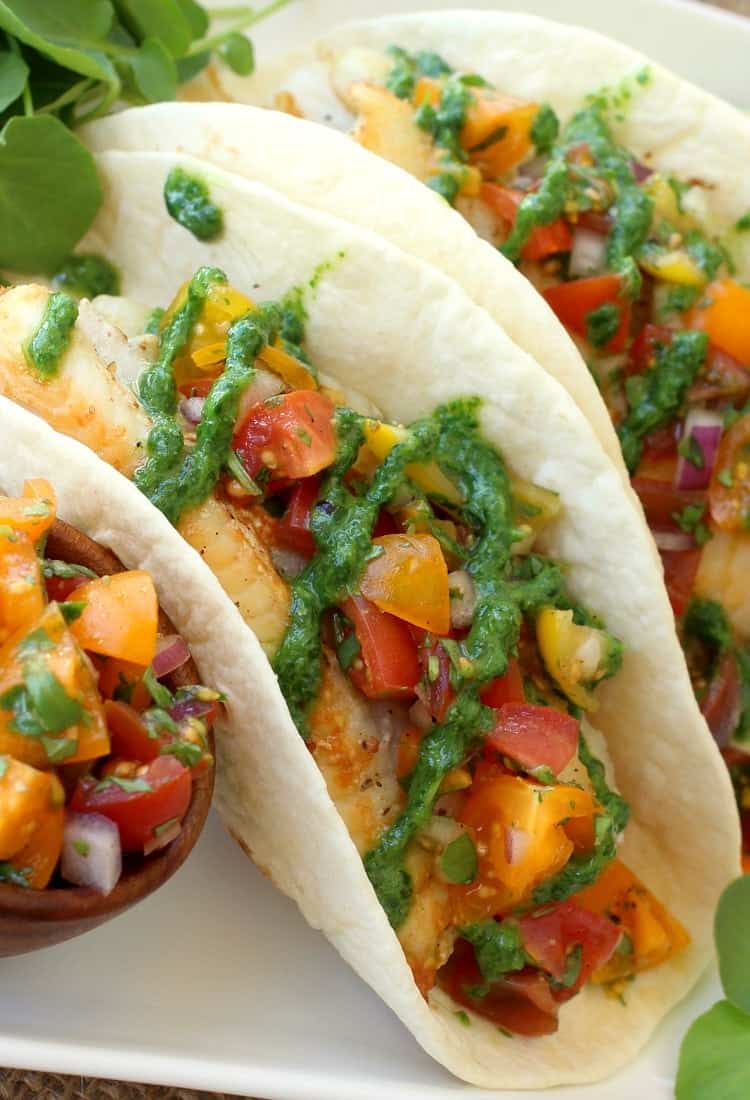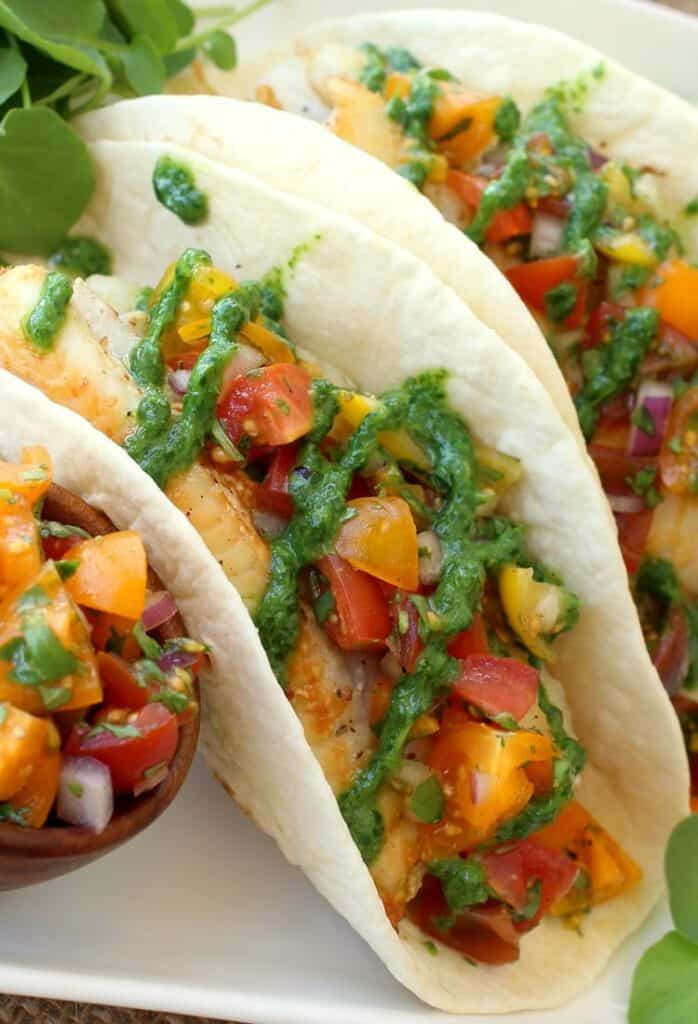 There's something here for everyone – even fish. Fish tacos are one of my favorite ways to eat fish (one of the only way to be honest) and these are no exception. Yep, my boys eat these too…hand my kids a taco and they don't really care what's inside!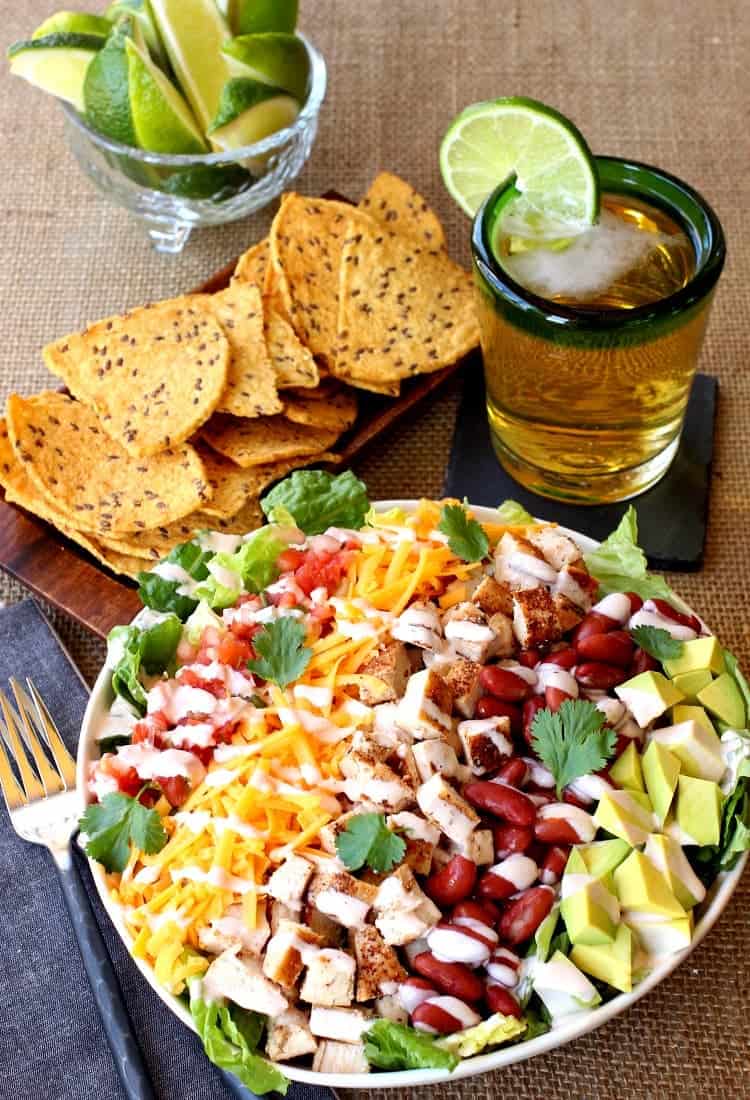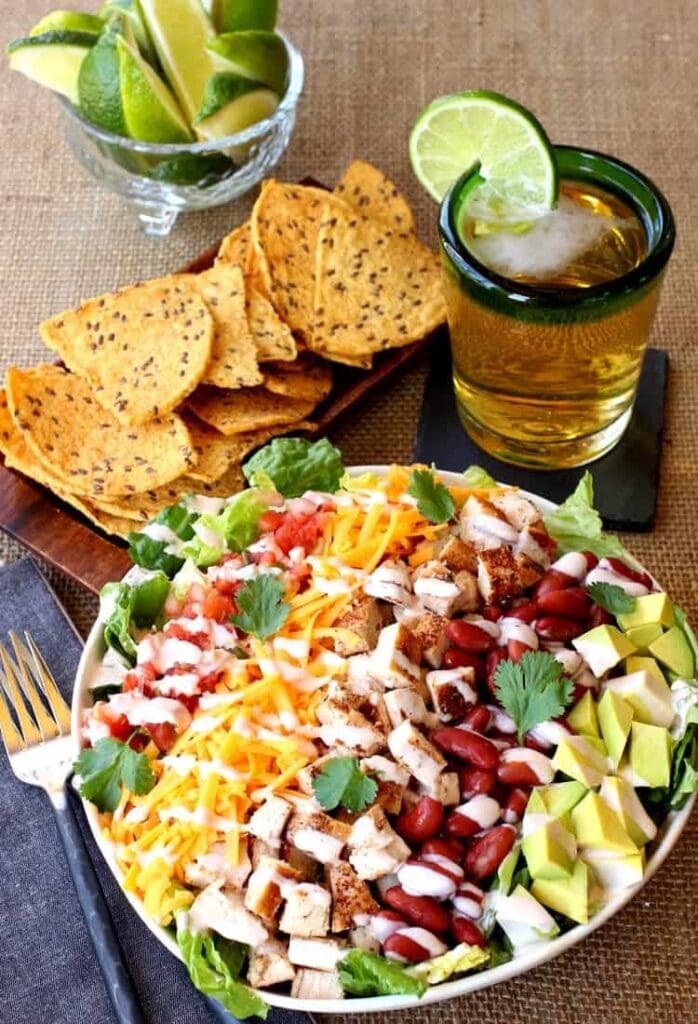 And for those of you who just want a salad, you can still have it for a party! All the best parts of tex-mex food in one bowl with a crazy delicious salsa dressing. Can't go wrong with this one!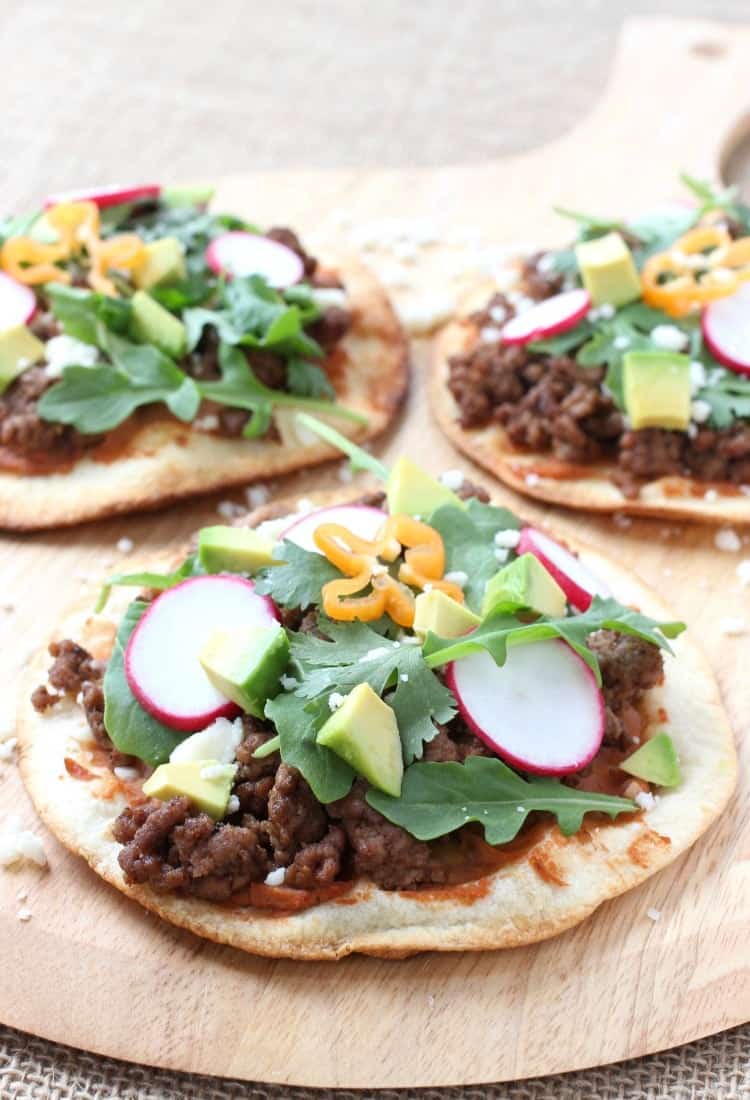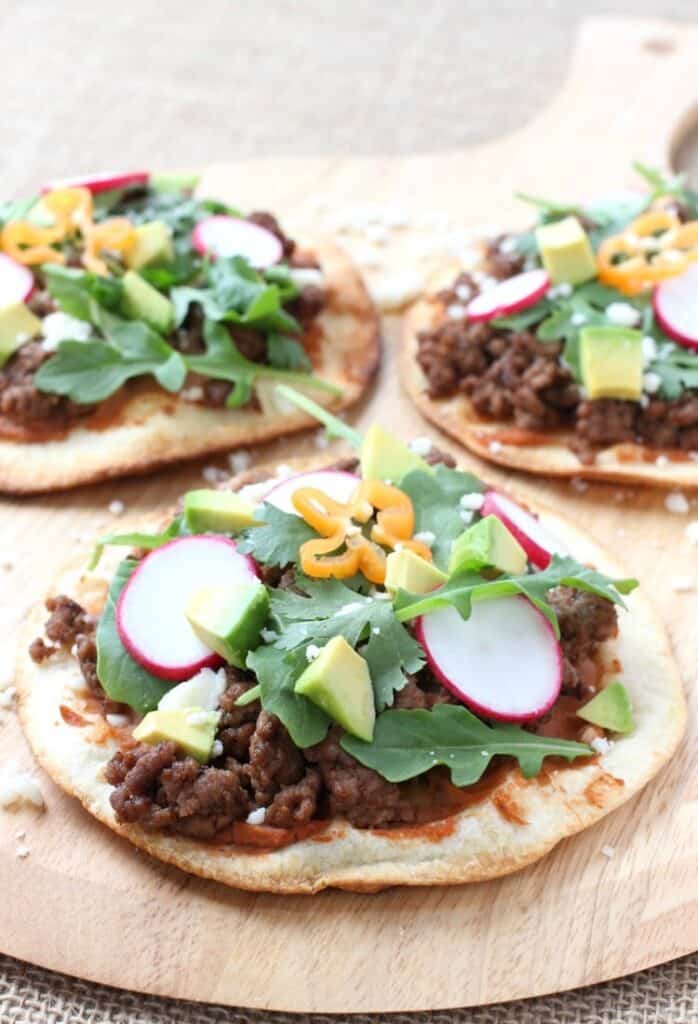 You could do a top your own Mexican pizza bar with this recipe. Set out all different kinds of toppings and let your guests make their own!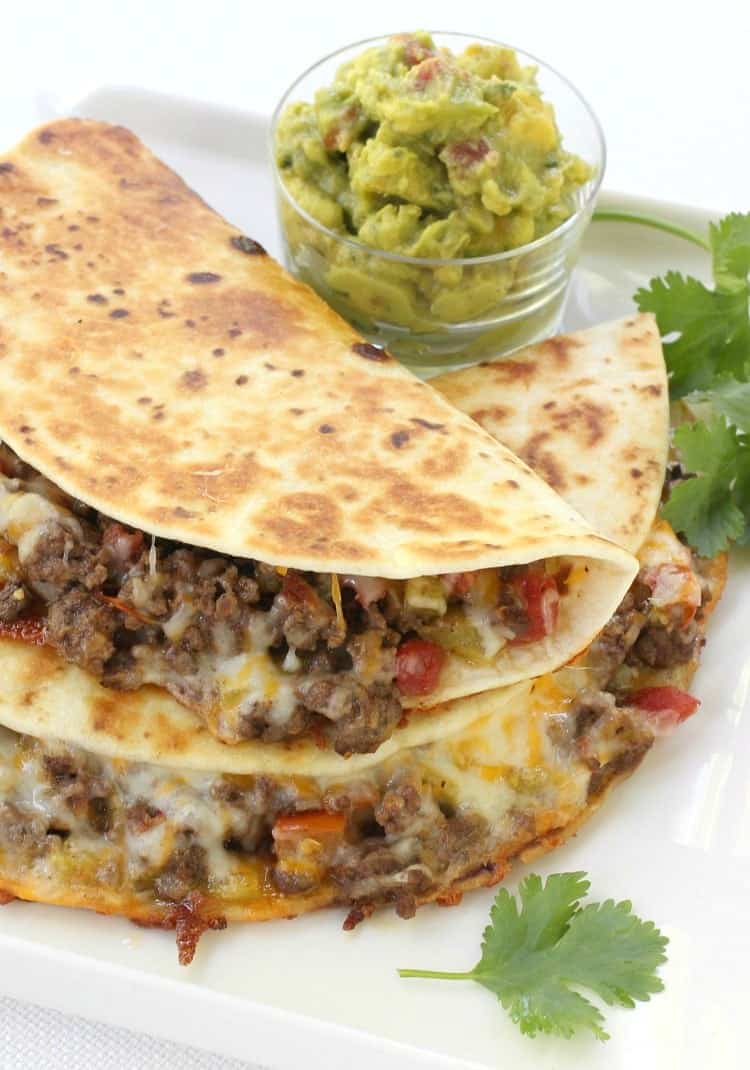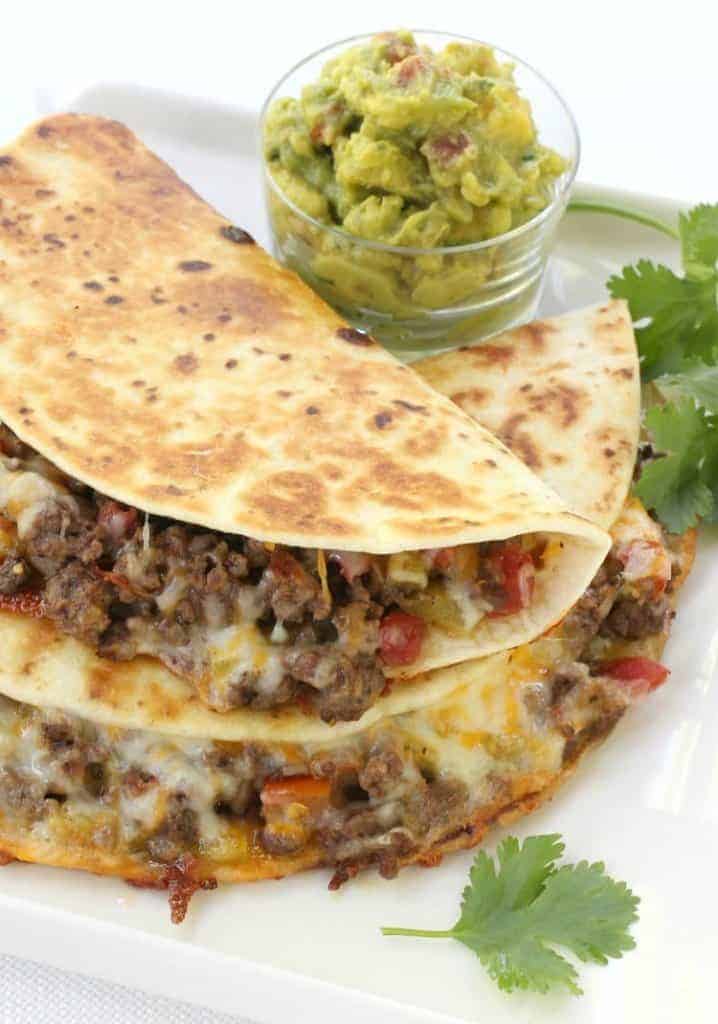 Just in case you need a little extra crunch with your taco…pan fry it! These are almost like a cousin of the quesadilla since they use a tortilla instead of a taco shell. Try it. You'll love it.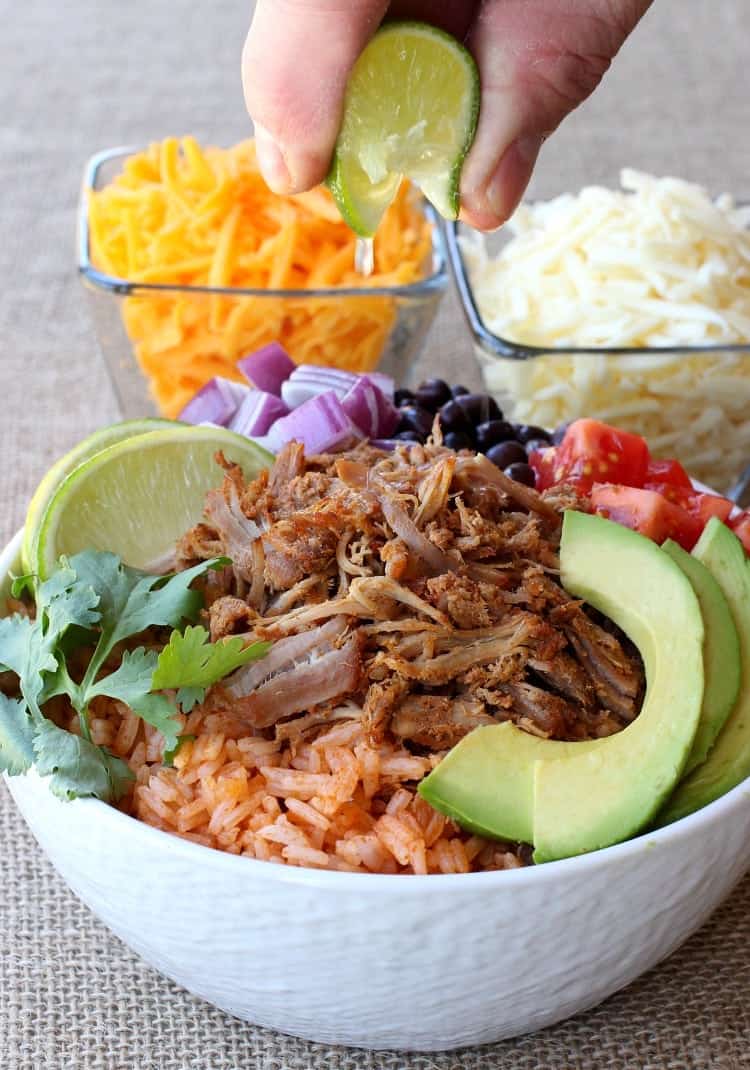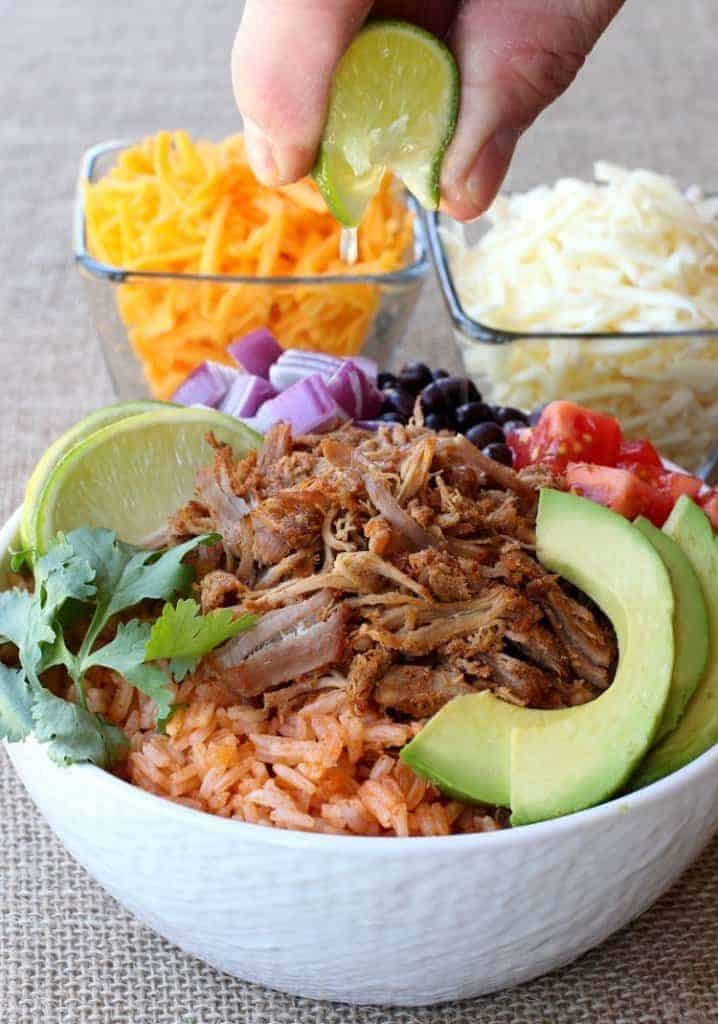 Taco bowls are EPIC party food. I love getting all the different types of fillings and toppings set out so everyone can get what they like. And hopefully try some new types of things they might not have had before!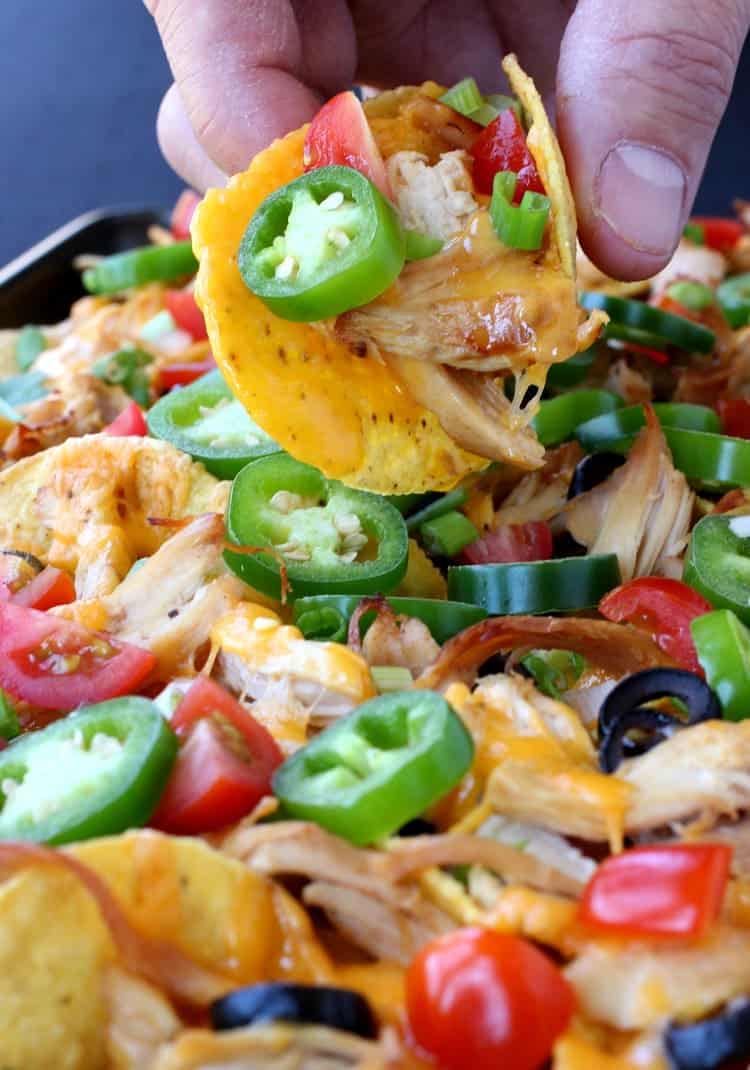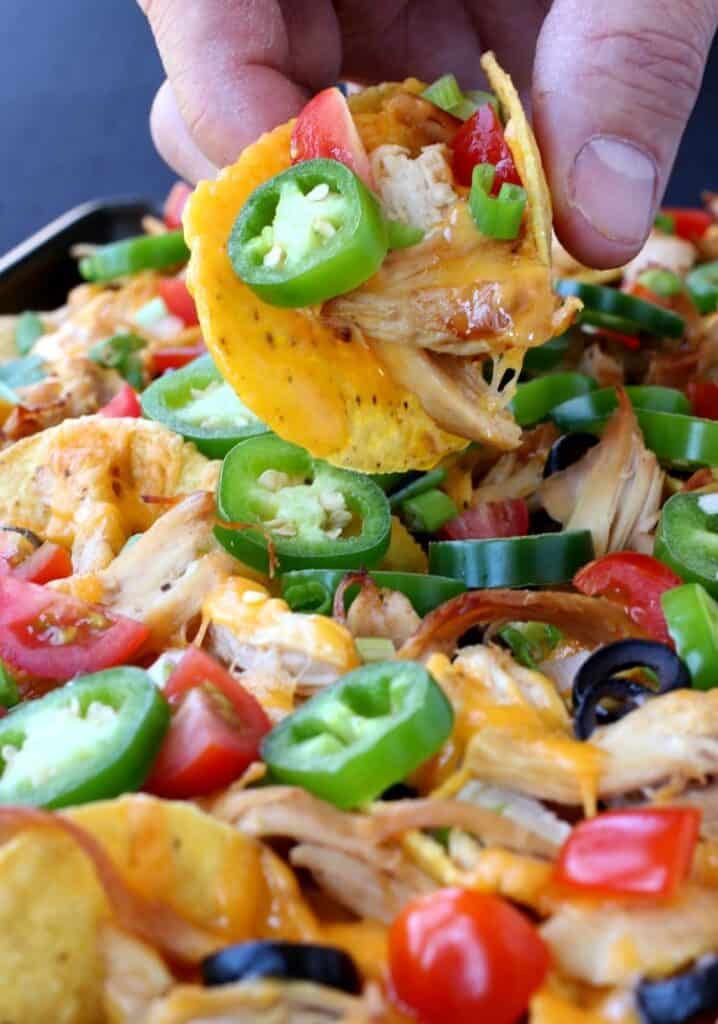 Who doesn't love nachos? These nachos are perfect for a party, they taste awesome and they feed a crowd. Throw the sheet pan down on the table and dinner is done!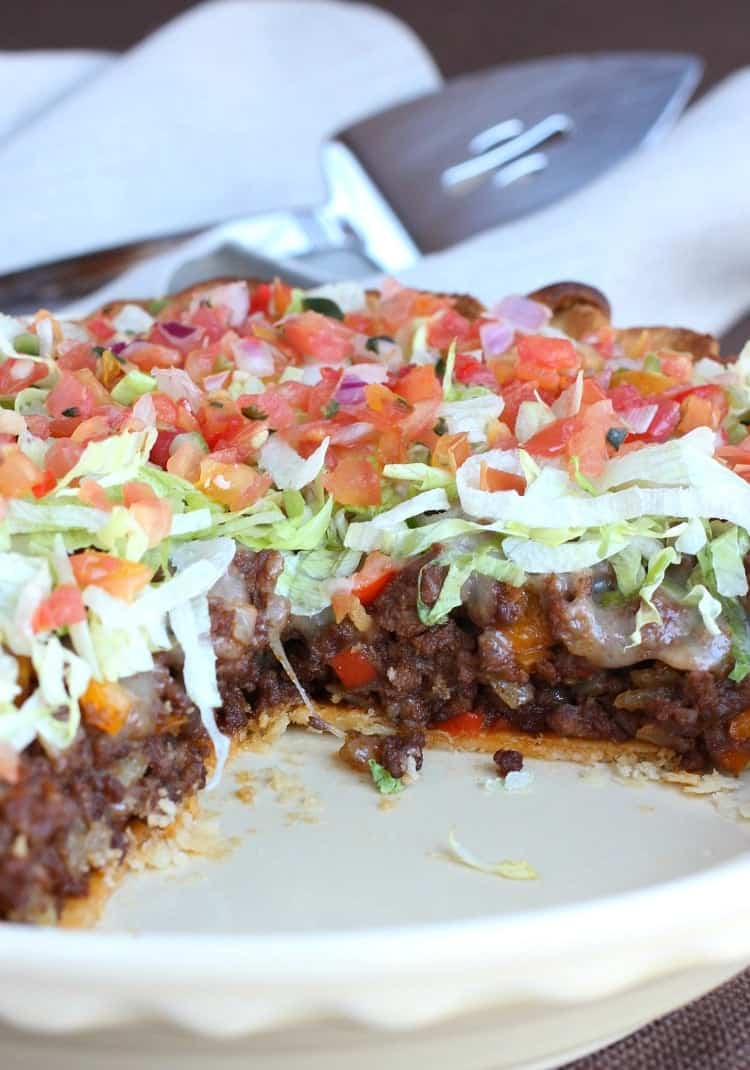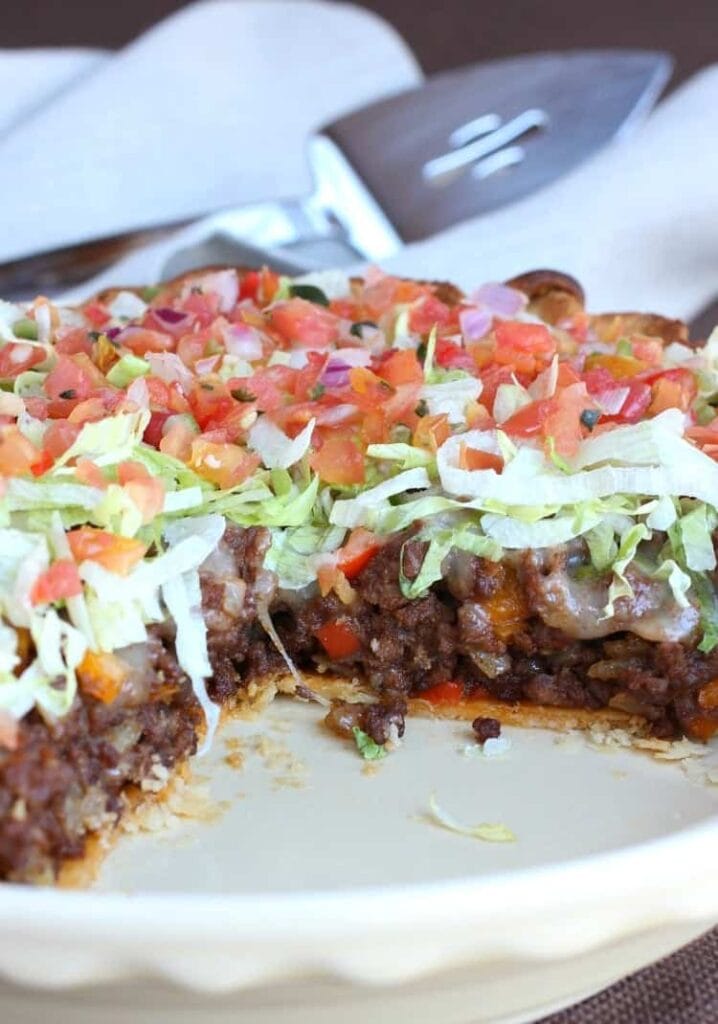 Beefy, cheesy taco pie. I like making this dinner all the time because everyone loves it and it's so easy to make. Grab a pie crust from the store and you're on your way!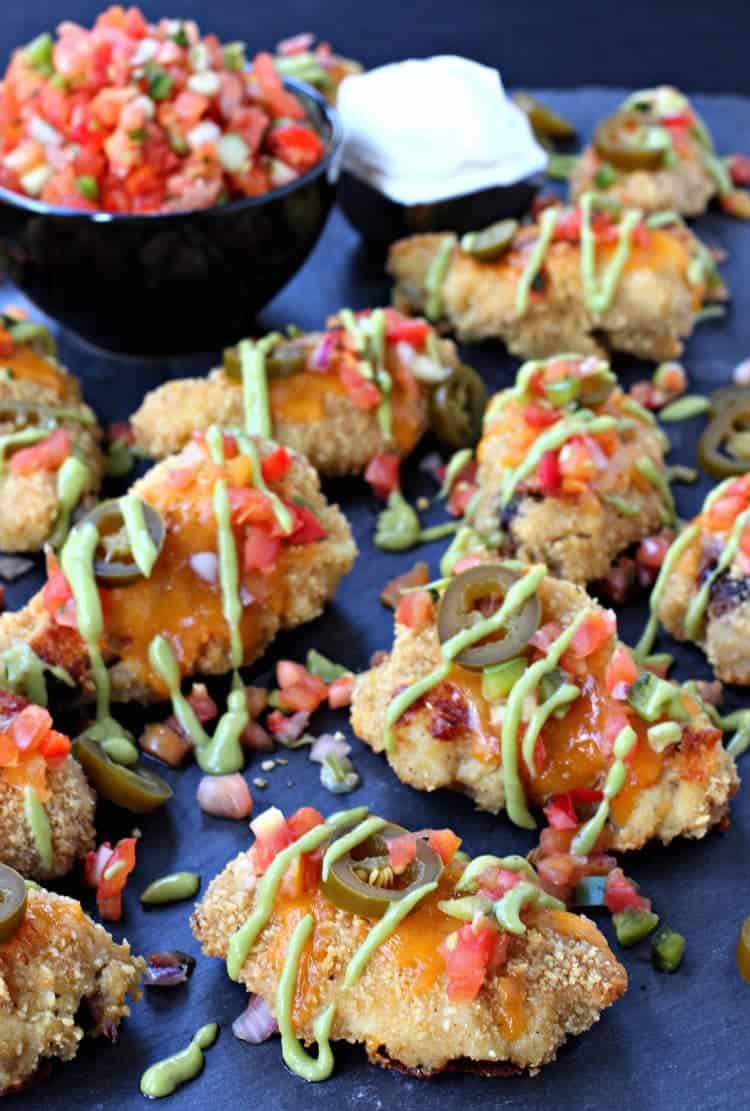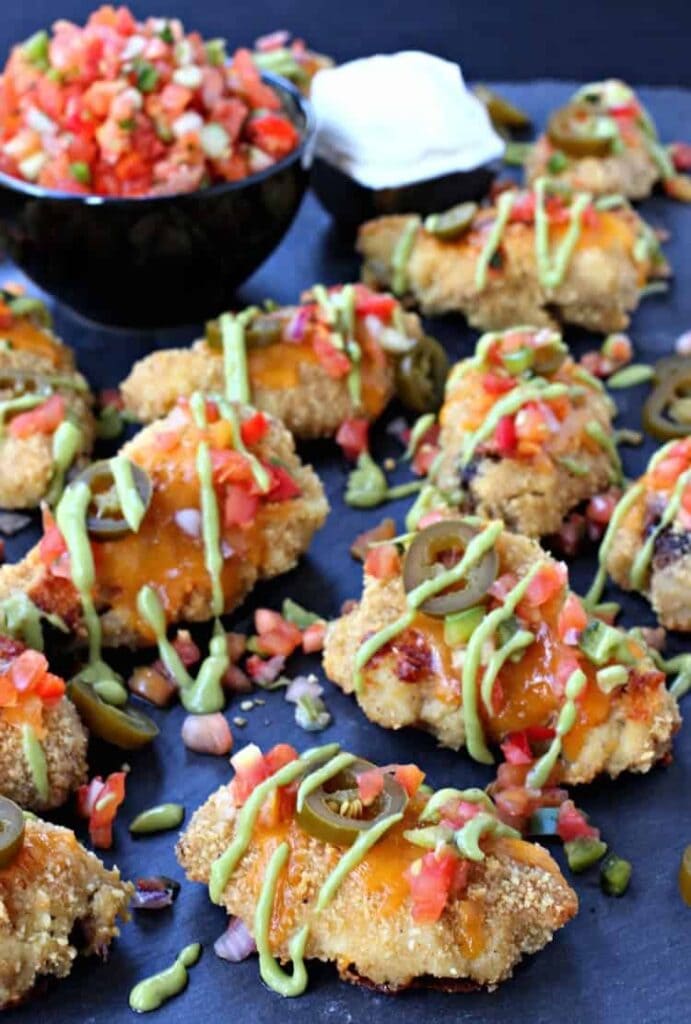 Most parties IMO should have some wings. Even for Cinco de Mayo. So let's combine a couple of classics here and get the wings on the table!
Slow Cooker Turkey Mole Tacos –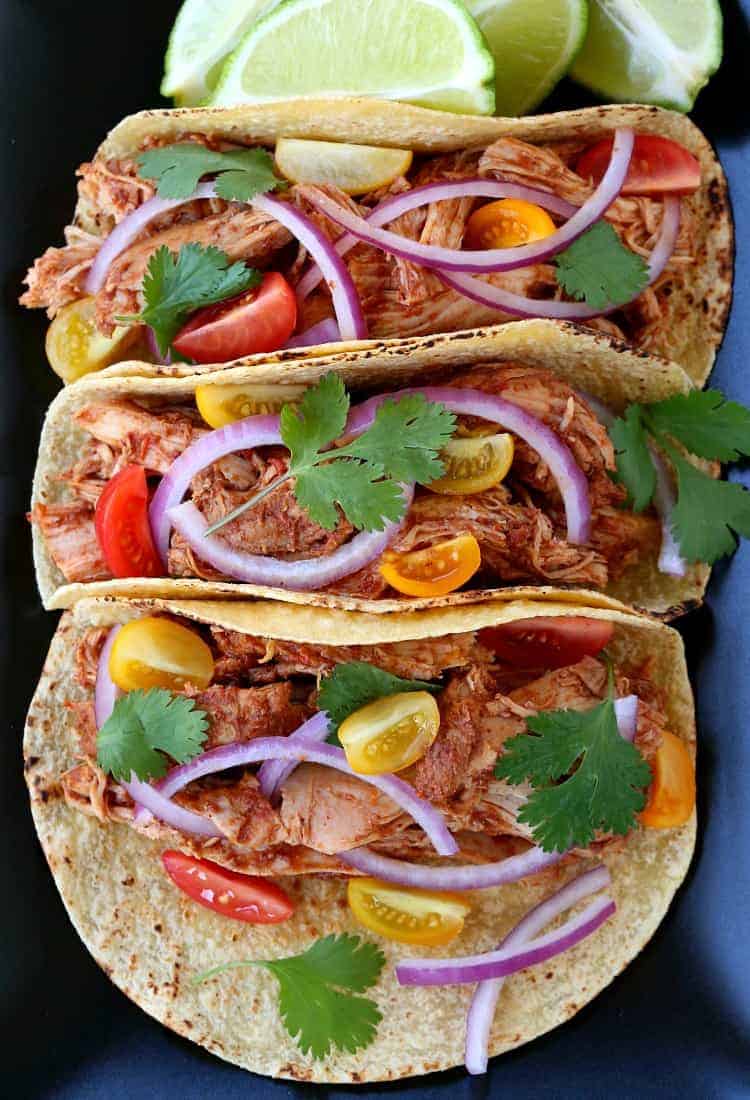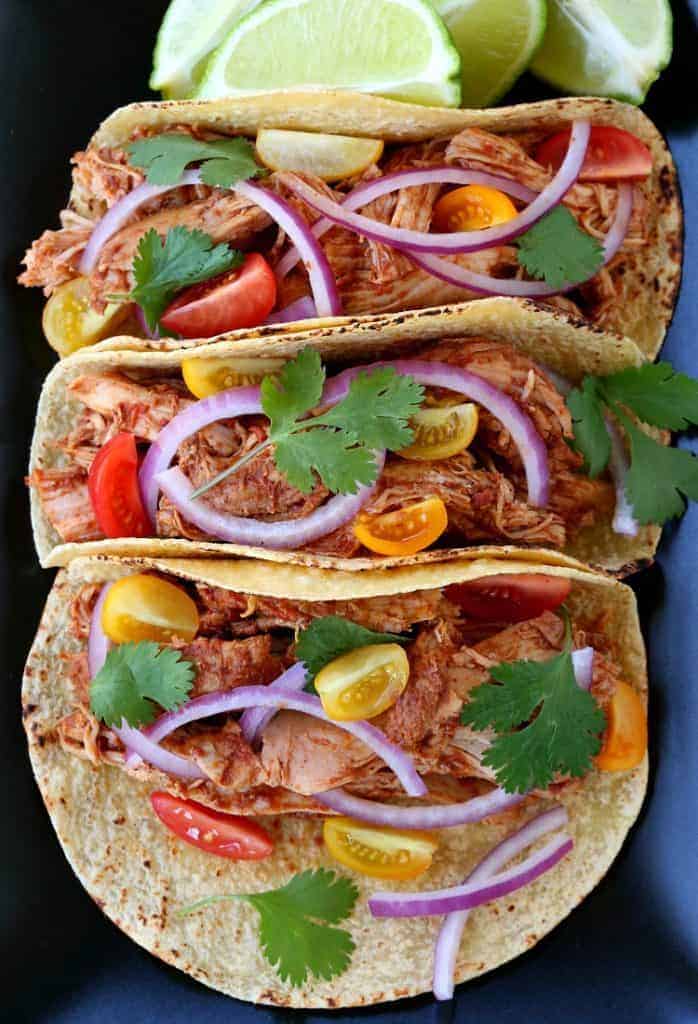 The flavor in these tacos is so interesting, they are some of my new favorites! I think these are going to be my go to for this years Cinco de Mayo party!
I hope this Cinco de Mayo Dinner Recipes list leaves you guys with a few ideas to get the party started this year – just don't gorget the drinks.
Tequila drinks please.