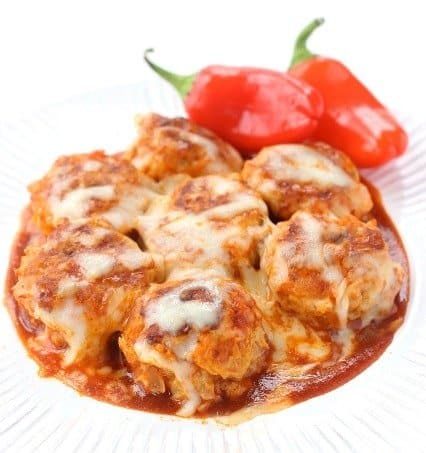 Chicken Enchilada Meatballs
Instead of using breadcrumbs these Chicken Enchilada Meatballs have crushed tortilla chips inside. Either for dinner or appetizers at a party, these will definitely be a hit!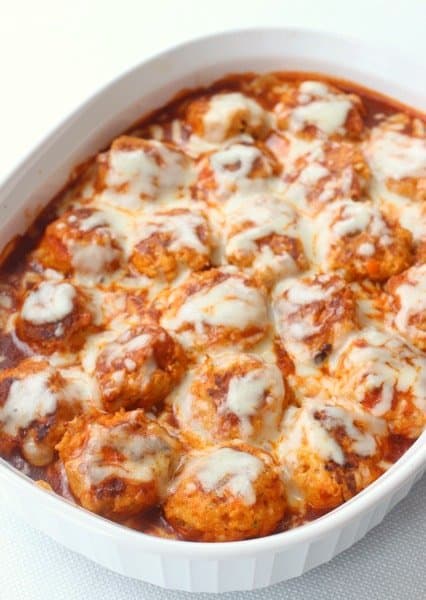 Any meal that has to do with tacos or quesadillas or enchiladas or anything Tex-Mex is always a hit with the family or at parties.
Tacos always seem like an easy weeknight dinner but once you get done putting out ALL the toppings it get's to be a little crazy. One kid likes certain toppings and another kid likes different toppings. As you can guess, my toppings are pretty basic…lettuce and cheese. But Christie and the boys like all the toppings they can get onto their tacos. As much as possible.
These meatballs were my way of making Tex-Mex night a little easier. A chicken meatball that has all the flavors of your favorite enchilada recipe. There's even crushed tortilla chips instead of breadcrumbs to kick up the mexican flavor.
Using a canned enchilada sauce makes these meatballs even easier to make. You can use a homemade enchilada sauce if you feel like going all out or if you don't have enchilada sauce on hand, it's pretty easy to throw together.
Start out by cooking some onion, red bell peppers and garlic in olive oil. Let it cool and add it to a large bowl.
All there is to do next is add the ground chicken and the rest of the ingredients to the bowl and mix together. Form into meatballs and brown in a skillet.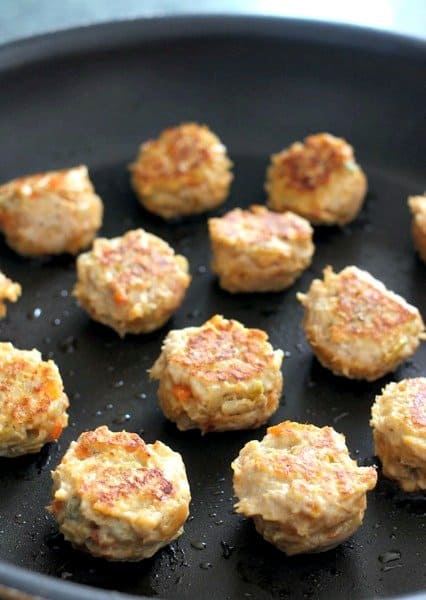 Pour the enchilada sauce into the bottom of a 9″ x 13″ baking pan and then place the meatballs on top. Cover with mozzarella cheese and bake for 20 minutes.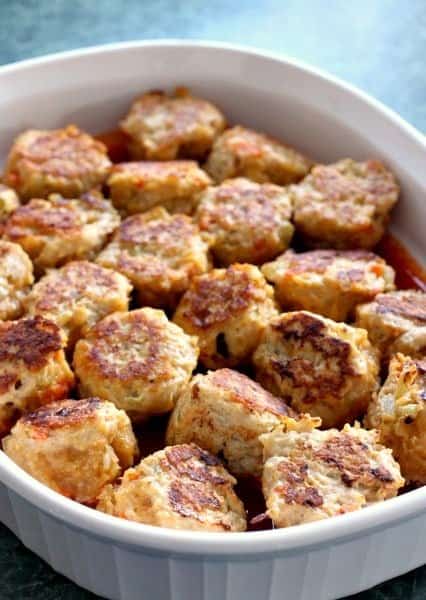 Serve these Chicken Enchilada Meatballs for dinner over rice or for appetizers at your next party…next to a big bucket of Corona's!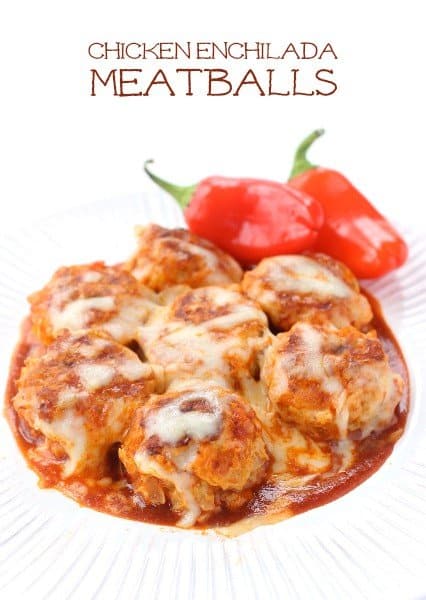 Print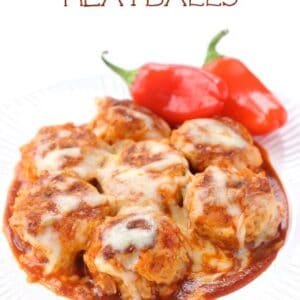 Chicken Enchilada Meatballs
---
Description
makes 36 meatballs
---
Ingredients
1

T. olive oil

1/2

c. diced onion

2

cloves garlic, chopped

1/4

c. finely diced red pepper

1 1/2

lb. ground chicken

1

package (1.25 oz) taco seasoning

1

can (4.5 oz) green chilies

1

egg, beaten

3/4

c. crushed tortilla chips

1

t. salt

1/4

t. pepper

16 oz

. enchilada sauce

1

c. shredded mozzarella cheese
---
Instructions
Preheat the oven to 400 degrees.
Cook the onion, garlic and red pepper in the olive oil for 5 minutes until softened.
Remove to a large bowl to cool.
Once cooled add in the ground chicken, taco seasoning, green chilies, egg, tortilla chips, salt and pepper.
Mix well to combine and from into golf ball sized meatballs.
Heat up the same skillet with the additional tablespoon of olive oil.
Add the meatballs and brown on all sides, then take off the heat.
Pour the enchilada sauce into a 9″ x 13″ baking dish and place the browned meatballs on top.
Place in the oven for 15 minutes, then remove and add the mozzarella cheese.
Put back in the oven for another 5 minutes until the cheese is melted.