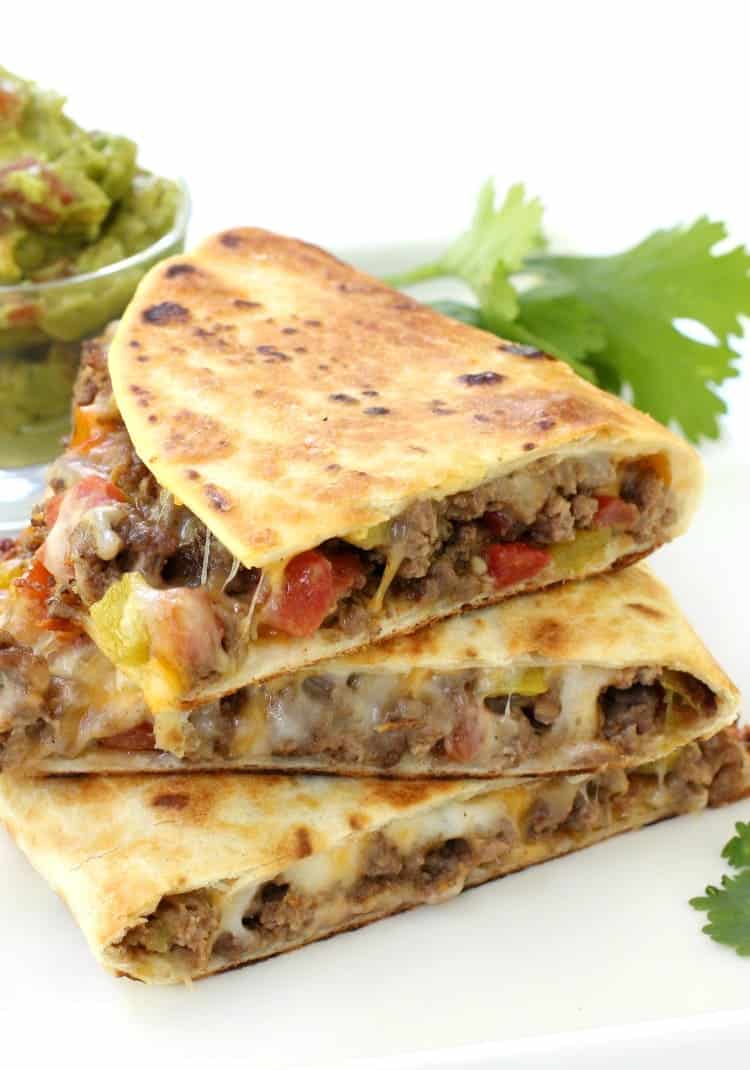 Once you try these Pan Fried Beef Tacos you might never make tacos the regular way again! This taco dinner recipe is going to be ready in no time!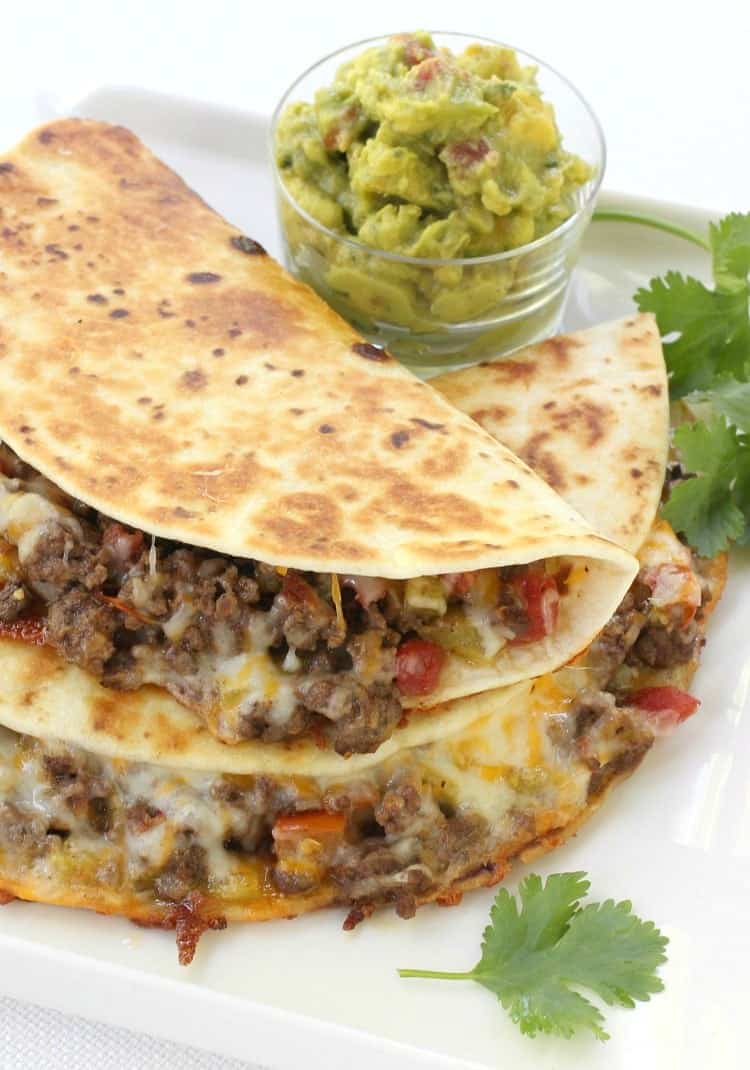 Yep, we're going to make fried tacos.
Trying something fun and different on taco night is always a good thing.
Id a fried taco just a quesadilla? It did seem like a quesadilla cut in half, but the most delicious taco quesadilla ever.
We actually make quesadillas a lot at home, it's one of the boys favorite dinners. These Chicken Enchilada Quesadillas or Sausage and Peppers Quesadillas, or these Meatball Pizza Quesadillas…we love them all.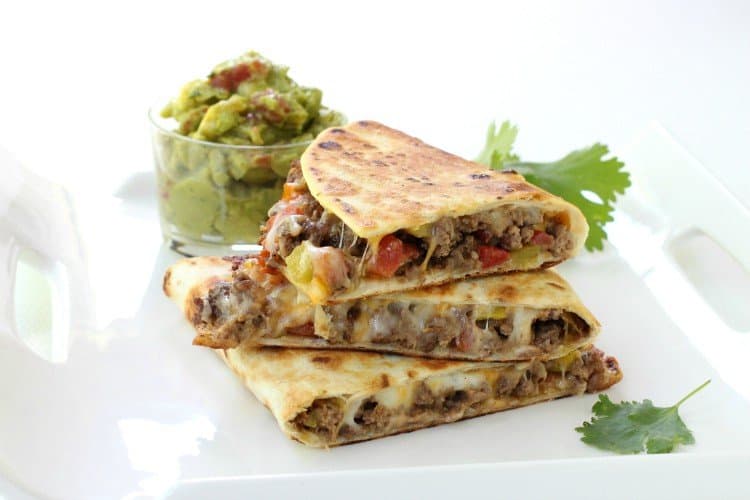 So these pan fried tacos are basically a tasty beef taco with a super crispy shell. I guess sort of like a chalupa?
But the best part about these fried tacos, besides the way they taste is that they don't fall apart when you eat them.
That for me is a win win. I swear when the boys eat tacos half of what they are eating ends up on the plate and not in their mouths.
How Do You Make Fried Tacos?
Start out by making the beef filling.
The filling comes together really easily, just brown the beef, add some diced tomatoes and mild green chilies and a few taco seasonings.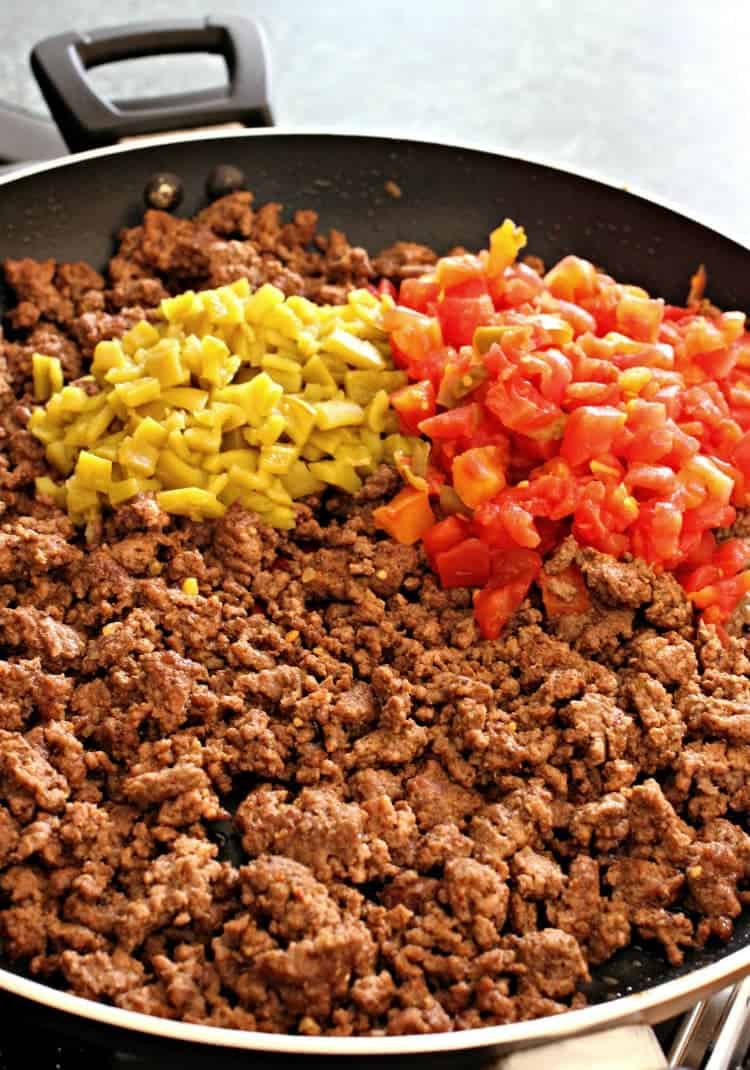 Get the filling into a bowl and carefully wipe out the skillet with a few paper towels – this is the same pan you'll be using to make your tacos.
Lay a tortilla down in the pan and add some of the beef filling to one half of the tortilla, then top that with cheese.
Flip the empty side of the tortilla over to cover the filling half and press down with a plate or a spatula. Cook for a few minutes until the bottom is crispy then flip the fried taco over to crisp up the other side.
You can take this taco recipe and mix it up too, use chicken or ground pork or even shrimp. Bust out whatever filling your family will love, make different fillings and have a taco party!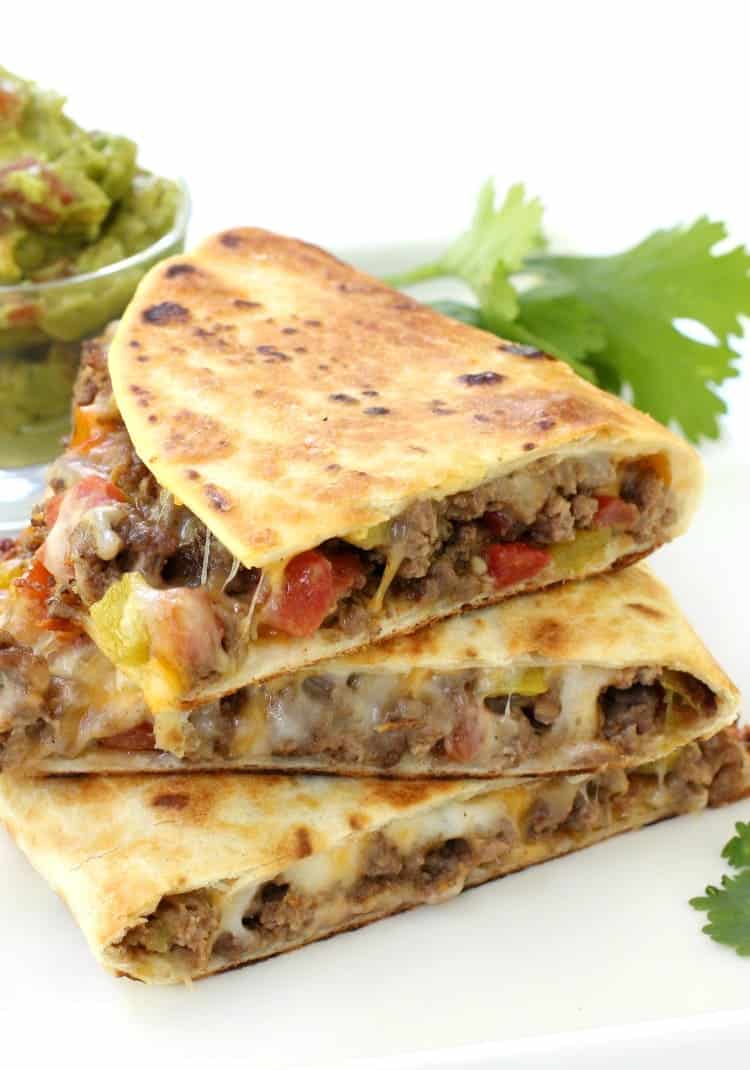 Serve these fried tacos to your friends and family on taco night and see how much they love them!
Head over to Food Fanatic where you can get this recipe and tons of mouth-watering meals!
Looking For More Fun Taco Recipes?
• Taco Pie