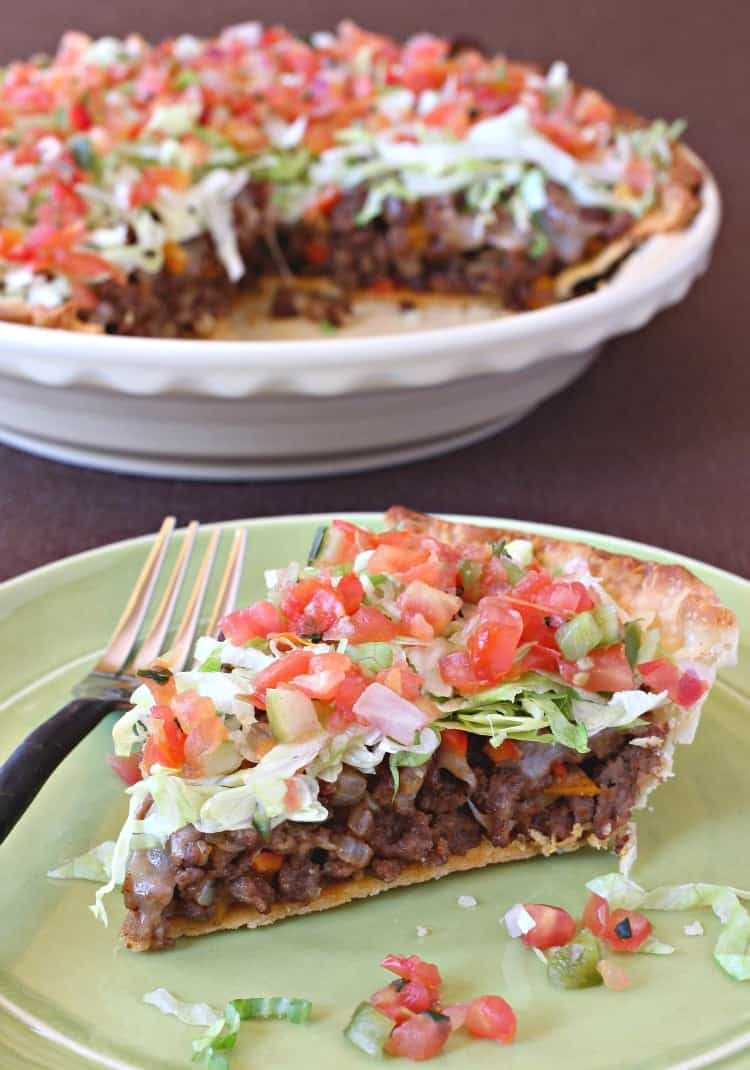 This Loaded Taco Pie will be a hit at your dinner table tonight! Taco night, or any night…this will make them come running to the table!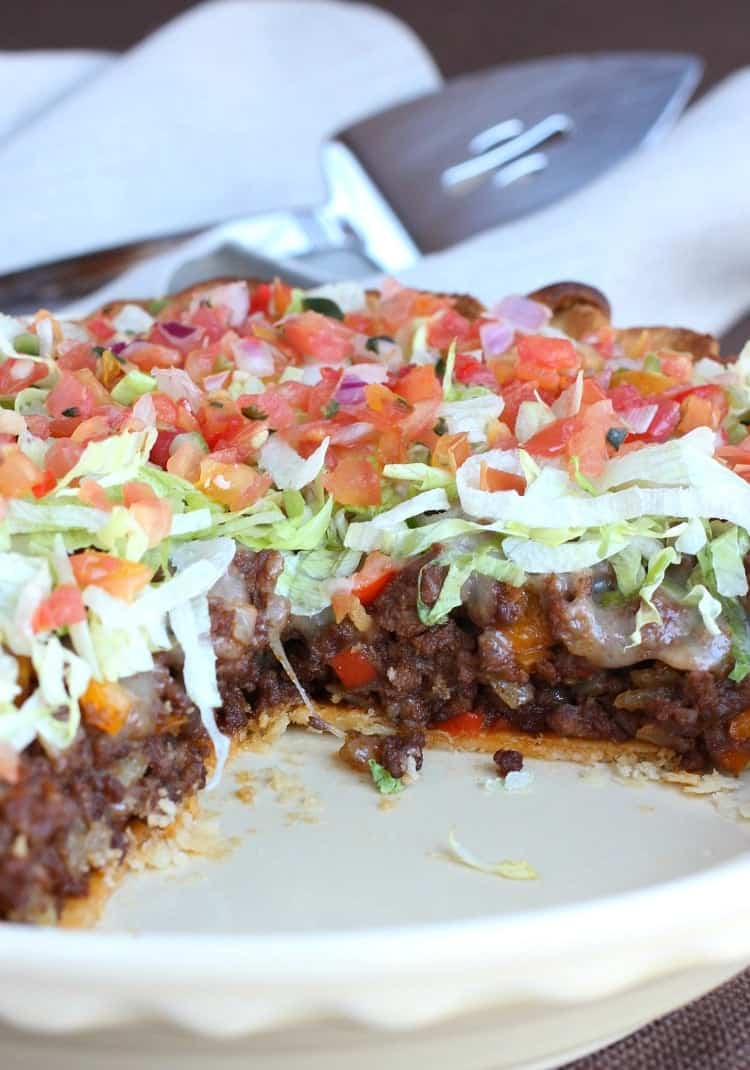 Tacos are a big thing in our house – like I'm pretty sure they are in most houses especially if you have kids.
It's always an empty plate night, with seconds and sometimes thirds always eaten. There's so many different ways you can knock out a taco, chicken tacos or beef or even fish tacos. And I love all of them.
But all the toppings are what make tacos right? Lettuce, tomatoes, salsa, guacamole, jalapénos, black beans if you're my oldest son – the more the better. And of course lots of cheese.
So tacos are easy but it's getting all the toppings together and on the table that can be kind of a pain in the neck. Here's where the Loaded Taco Pie come into play. One giant taco for the table that everyone can dive into.
Grab a pie crust from the store and pre-bake it. Just follow the package instructions for a one-crust baked shell.
Make a bunch of holes in the crust with a fork like this before it goes in the oven so it doesn't puff up…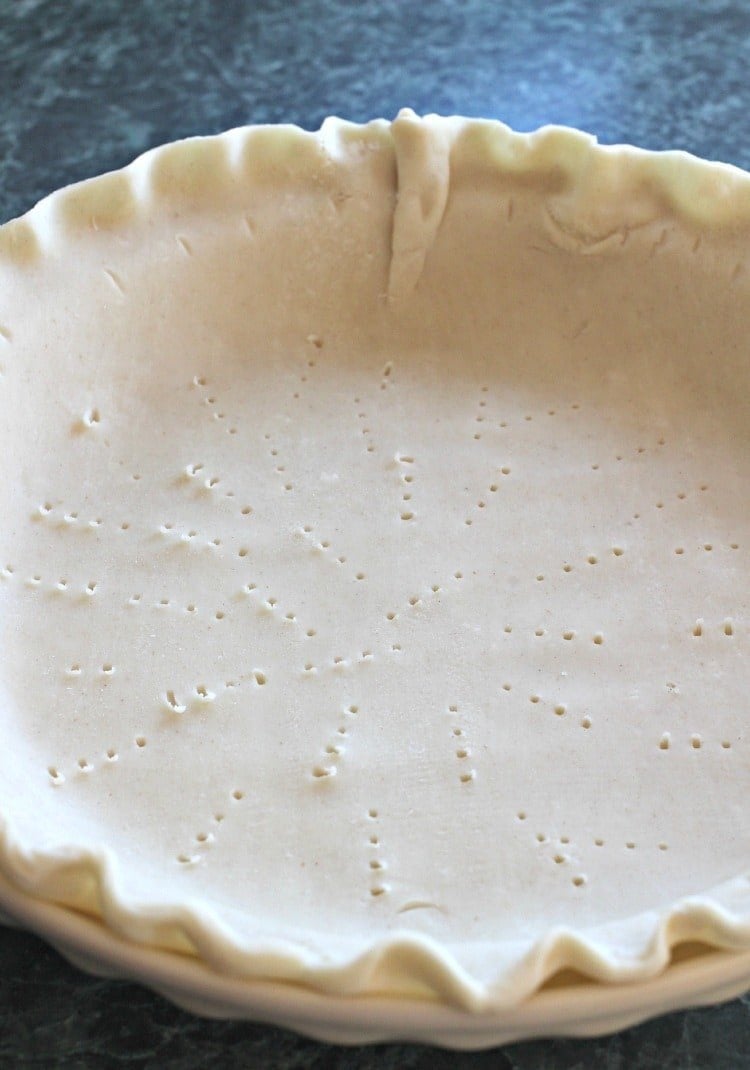 When it comes out nice and brown and crispy, you can pile on the beef filling, cover it with cheese and get it back in the oven for 15 minutes.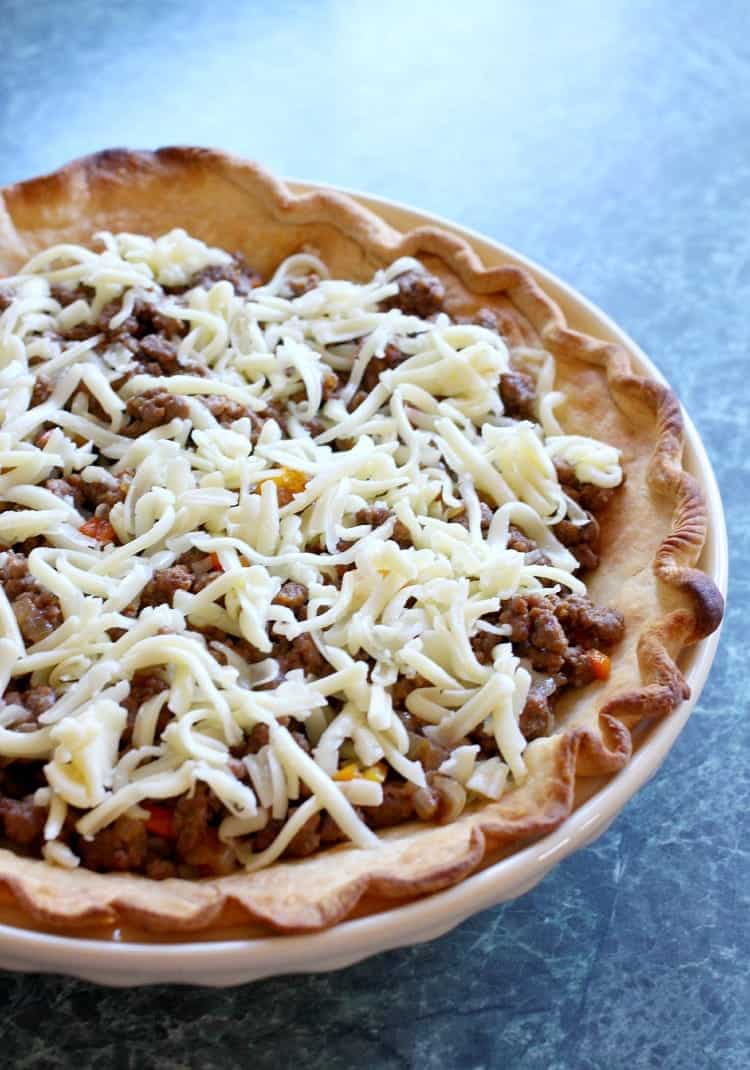 Take it out and start piling on all your toppings. Lettuce, tomatoes, jalapénos, peppers, you name it. Whatever toppings you love on tacos you can throw on top of this taco pie.
And definitely don't forget the sour cream and guacamole on the side.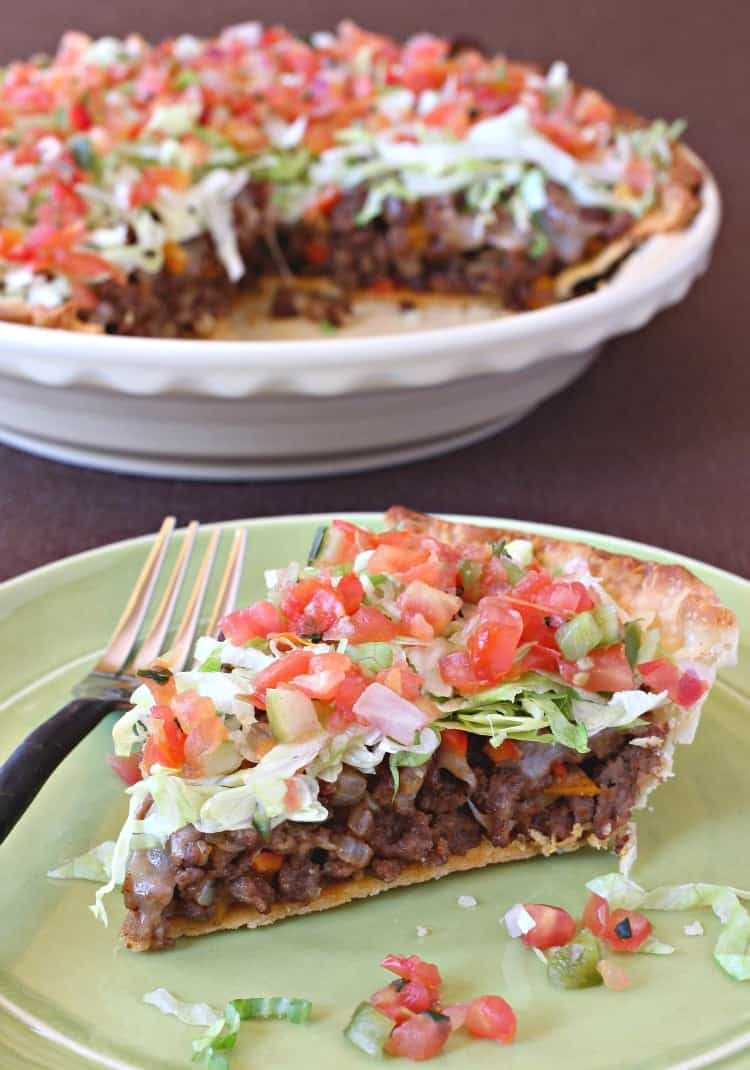 Print
---
Ingredients
1 pre-baked pie crust (follow the instructions on the package)
1 lb. ground beef
1 tablespoon canola oil
1 (1.25 oz) package taco seasoning
1 teaspoon garlic powder
1/2 teaspoon salt
1/4 teaspoon cumin
1/2 cup store bought salsa
1 1/2 cups shredded cheddar cheese
For the toppings
Shredded lettuce
pickled jalapénos, chopped
diced tomatoes
extra cheese
guacamole
sour cream
---
Instructions
Preheat the oven to 400 degrees.
In a large skillet start browning the beef in the canola oil over medium heat.
Once the meat is browned, add the taco seasoning, garlic powder, salt, cumin and salsa and stir to combine.
Pour the beef filling into your pre-baked pie crust and top with a layer of the shredded cheese.
Place in the oven for 15 minutes.
Top the taco pie with the lettuce first and then add any additional toppings desired.