In trying to come up with recipes this week, I came across so many great antipasto recipes that I decided to do an Antipasto Recipe Round-up!
Everyone can throw together an antipasto platter. Some meats and cheeses and pickled veggies on a plate. Not too hard to do, but coming up with some more creative ways to eat antipasto is a little more interesting…
I'm going to start with these Antipasti Bites from Family Fresh Meals.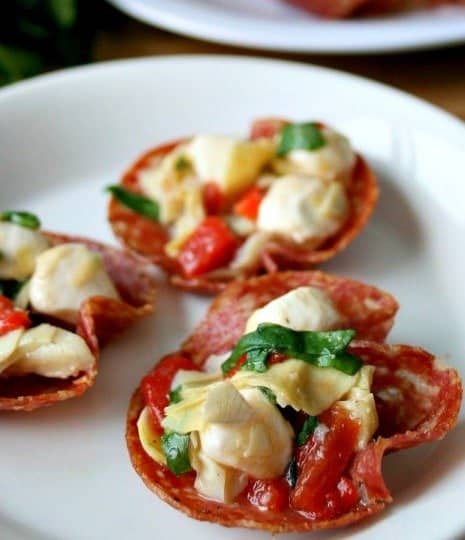 Pretty much a zero-carb recipe for those of you who follow that type of diet..I don't care about carbs, but crispy salami cups filled with artichokes and cheese?
Yep, I'm definitely making those.
Next let's check out this Antipasto Pasta Salad by the Kitchen is my Playground.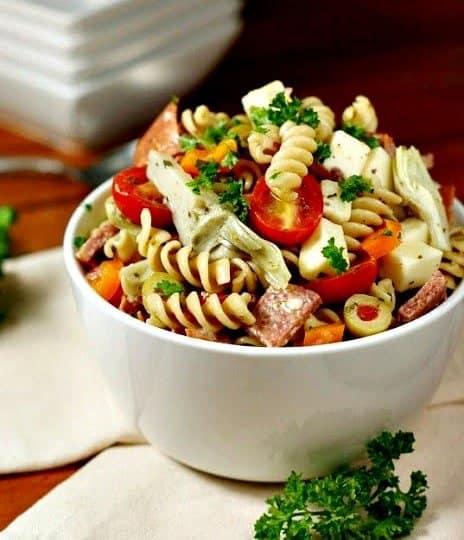 This is a salad that eats like a meal! This would be great to bring to someone's house or to pack up for a BBQ.
And who can resist pizza? How about this Antipasto Pizza from Bev Cooks.
A great idea, I'm always looking for different types of toppings to out on pizza besides the standards. This one definitely works for me.
And let's not forget pasta, these Antipasto Roll-Ups from Roti N Rice look awesome.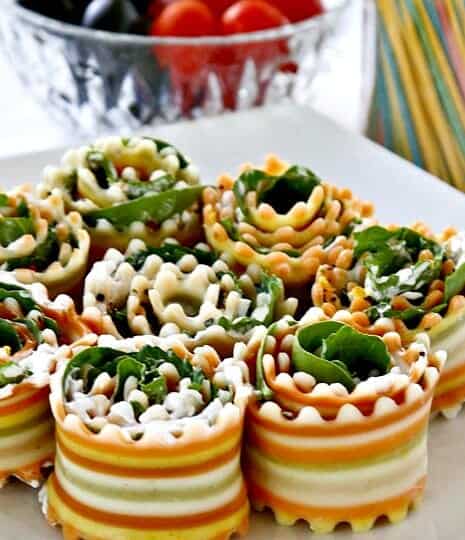 I'd swap out the sour cream and use ricotta instead…and maybe add some meat like sausage or even bacon, this is totally a recipe you could customize with different ingredients.
Try one of these recipes at your next BBQ or make some up for your dad on Father's Day…my vote is for the pizza!