We're here to share The Best Whiskey Infused Food recipes with you! We love serving all kinds of boozy food like these appetizer and dinner recipes!
It's Whiskey Recipe Round Up time! We use our famous whiskey glaze all the time. On steaks, chicken – for appetizers or dinner. Everyone always loves these recipes and whether you're making them for a party or just dinner at home, they're going to be a hit!
But it doesn't have to be just our whiskey glaze, we use whiskey straight up in recipes all the time, we'll start here with the side dishes!
Whiskey Side Dishes
Whiskey Glazed Brussels Sprouts & Carrots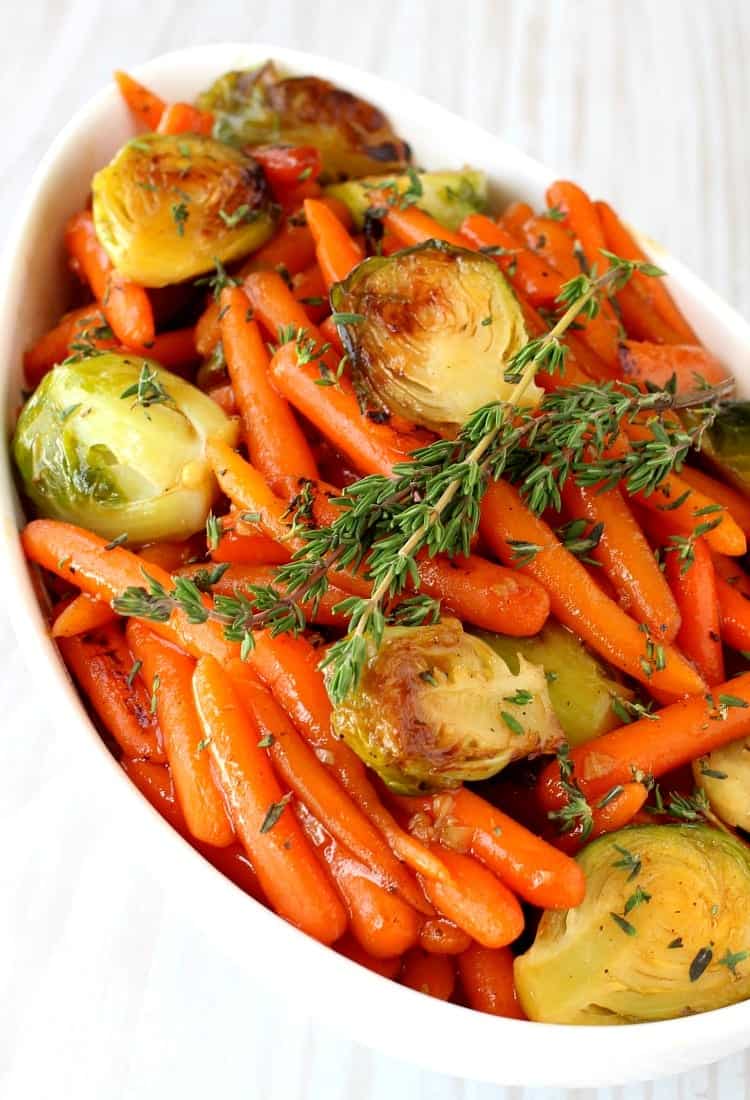 This vegetable side dish has become a holiday favorite! Think Thanksgiving or Christmas, this side dish is going to fit perfectly on your holiday table! And talk about a way to get your peeps to eat their veggies…
Fried Whiskey Glazed Brussels Sprouts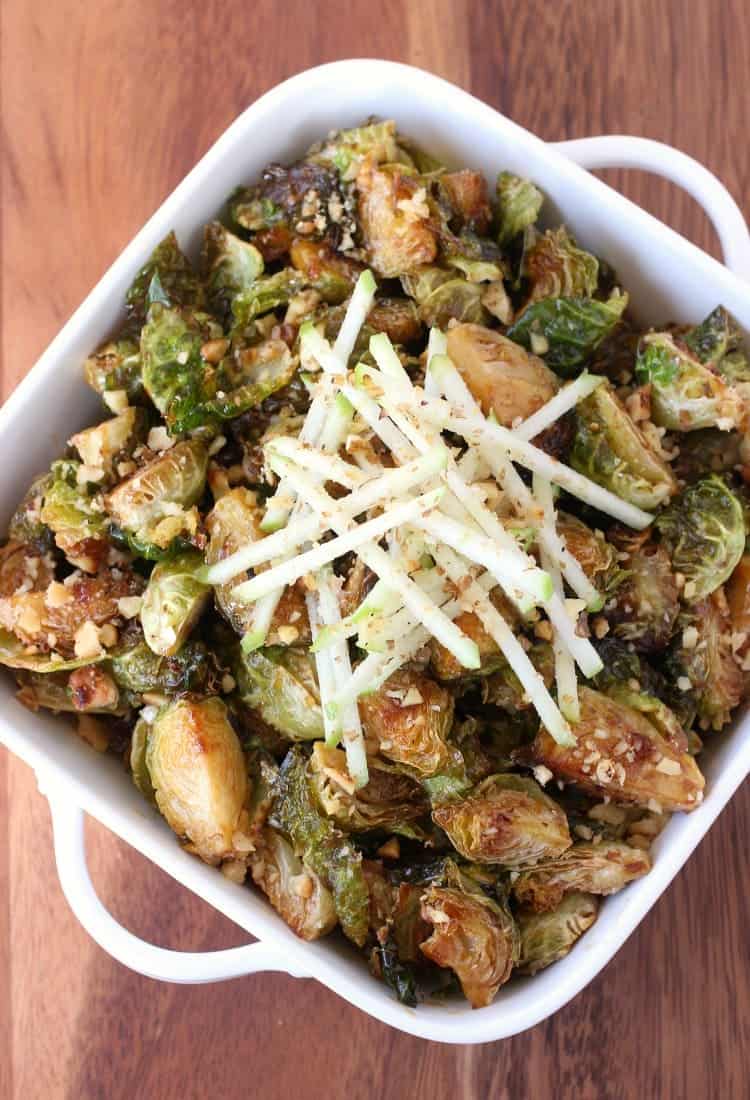 Another great holiday side, these fried brussels sprouts are going to turn everyone into a sprout lover!
Whiskey Appetizers
Whiskey Glazed Fried Dumplings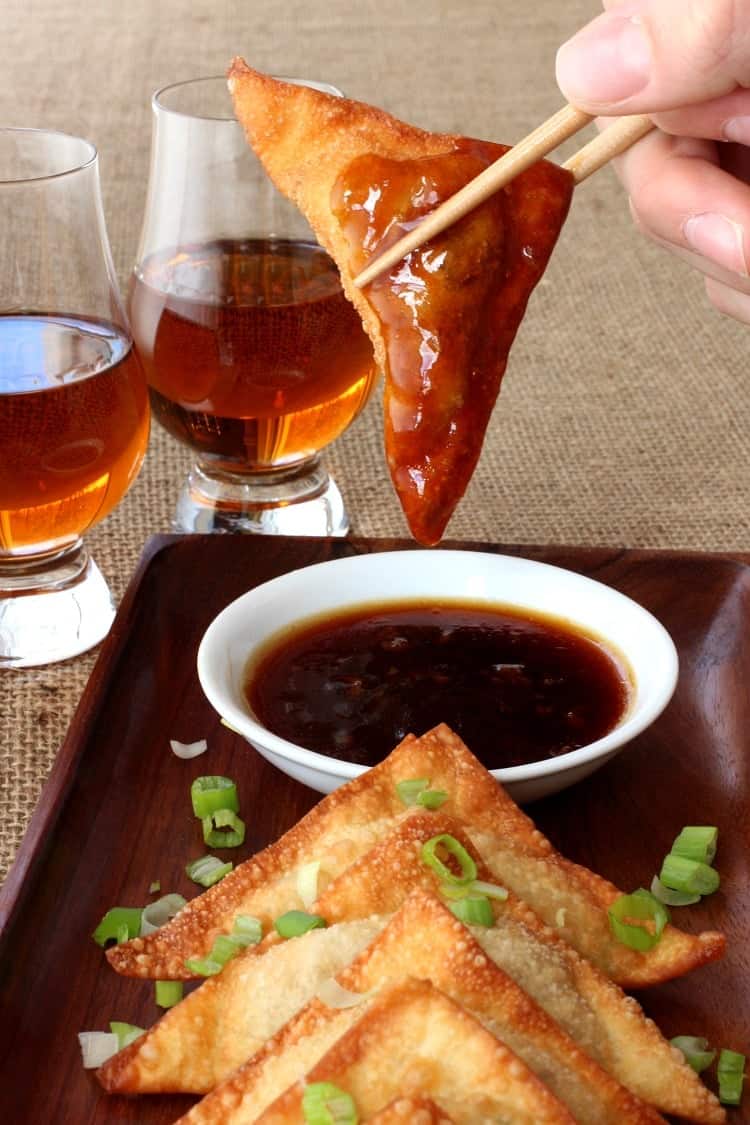 Got leftover turkey or chicken? Stuff them into some wonton wrappers, fry them up and use our whiskey glaze for a dipping sauce. Unbelievably tasty appetizers!
Turkey Meatballs with Whiskey Glaze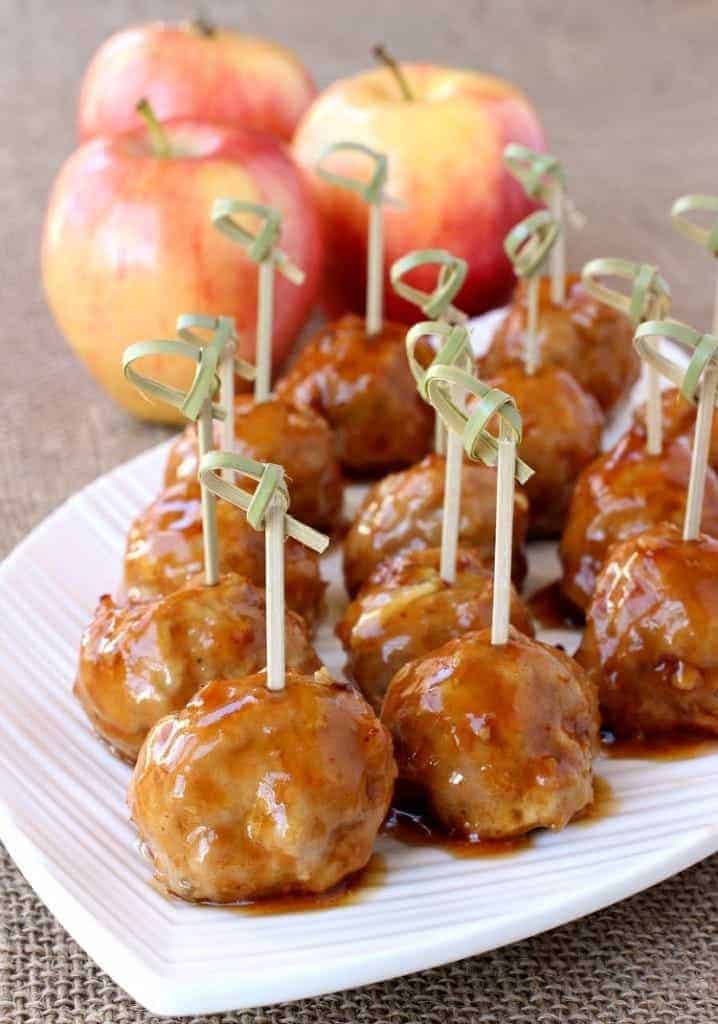 The ground turkey and apple meatballs are a family favorite! These meatballs also get a good coating of whiskey glaze, and can be kept in your slow cooker to keep warm at parties!
Whiskey Main Course Recipes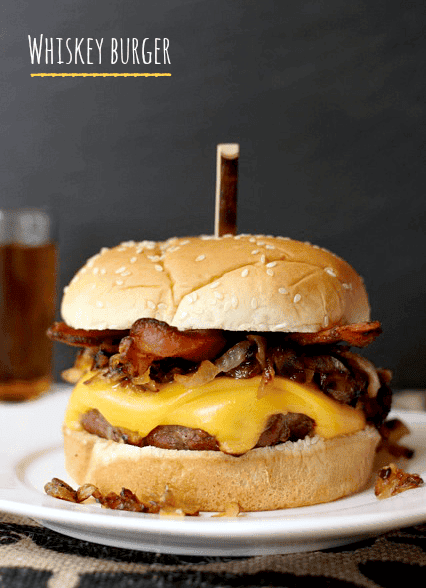 If you haven't tried making these whiskey soaked hamburger patties yet…there's no time like the present! Many burger recipes just add flavor to the toppings, but we're adding it right to the beef!
Chicken Fried Ribs with Whiskey Glaze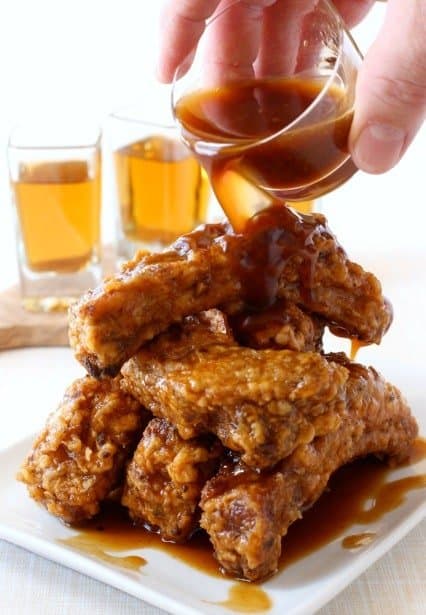 A little chicken fried…now that the song is stuck in your head, you might as well chicken fry some ribs and soak them in whiskey glaze. Dinner, appetizers, or just epic party food.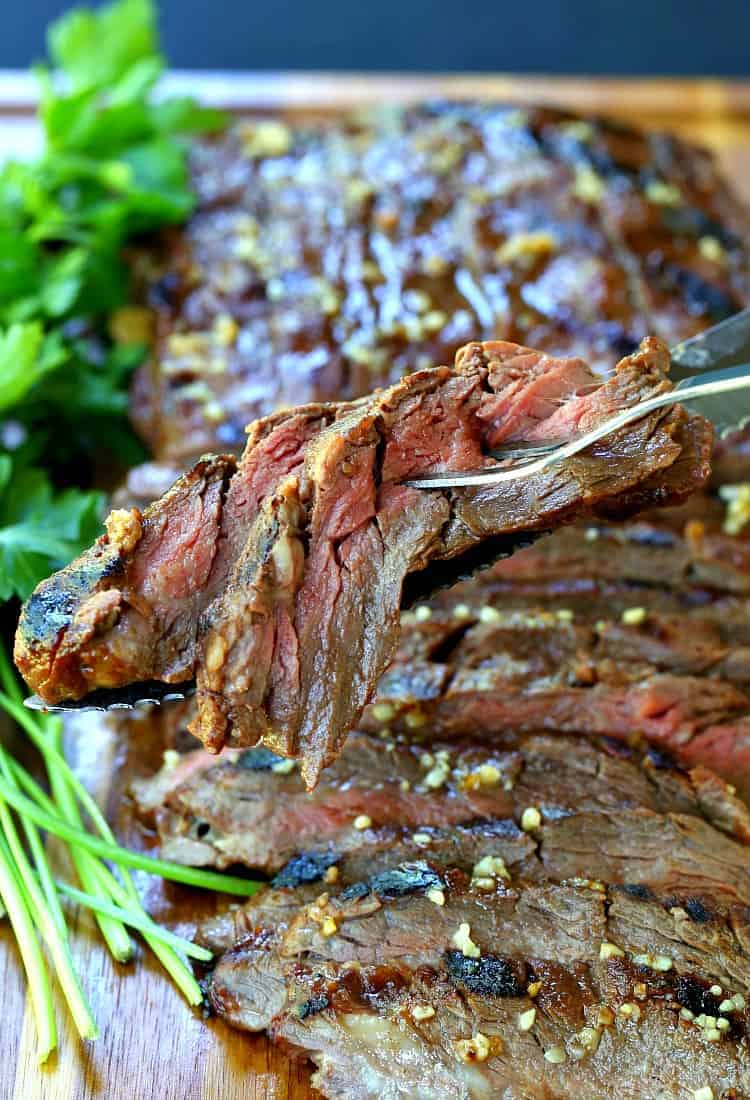 This is our go to steak marinade! We make this grilled flank steak as much as we can. The whiskey helps to tenderize the beef as well as adding amazing flavor.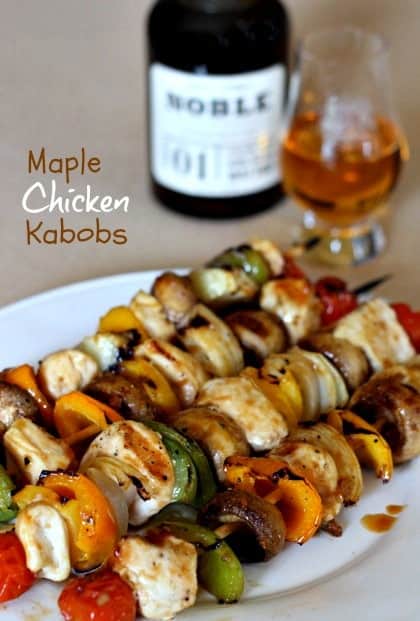 These chicken and vegetable kabobs are grilled up and basted with a maple whiskey glaze that makes everything taste better!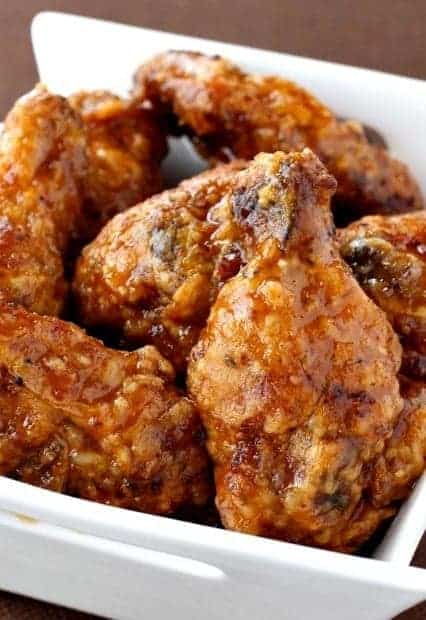 Another crispy, fried chicken wing recipe that you're going to want to sink your teeth into! Grab the napkins, these chicken wings are coated in our tasty whiskey glaze!
Whiskey Desserts
Sunflower Seed Whiskey Granola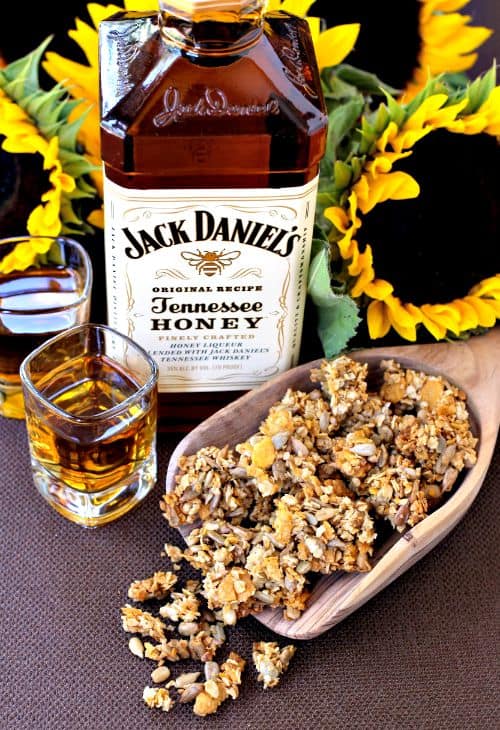 Maybe you need a little whiskey flavor to start your day? Obviously we can't be boozing it up all morning (well not every morning) so we infused this granola recipe with real honey whiskey.
Pineapple Upside Down Whiskey Cakes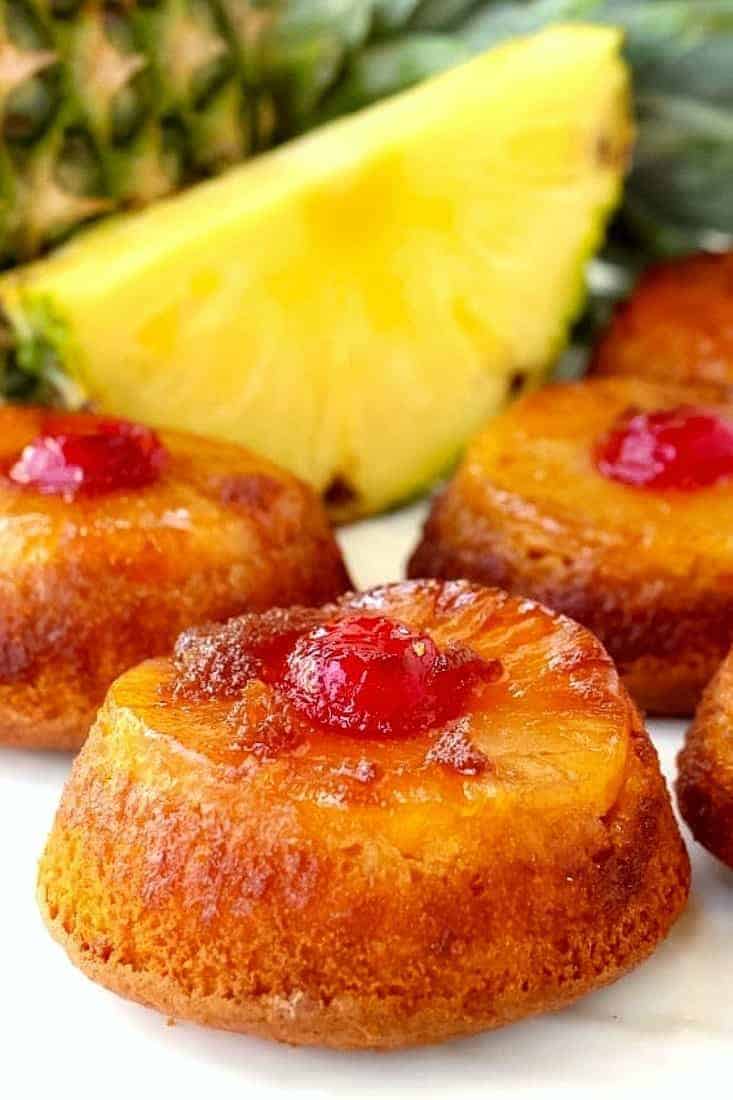 We love boozy little desserts like these cakes for parties and holidays! You can make a whole cake or make these mini cakes for individual servings. Top with a big scoop of vanilla ice cream!
Irish Whiskey Cheesecake Shots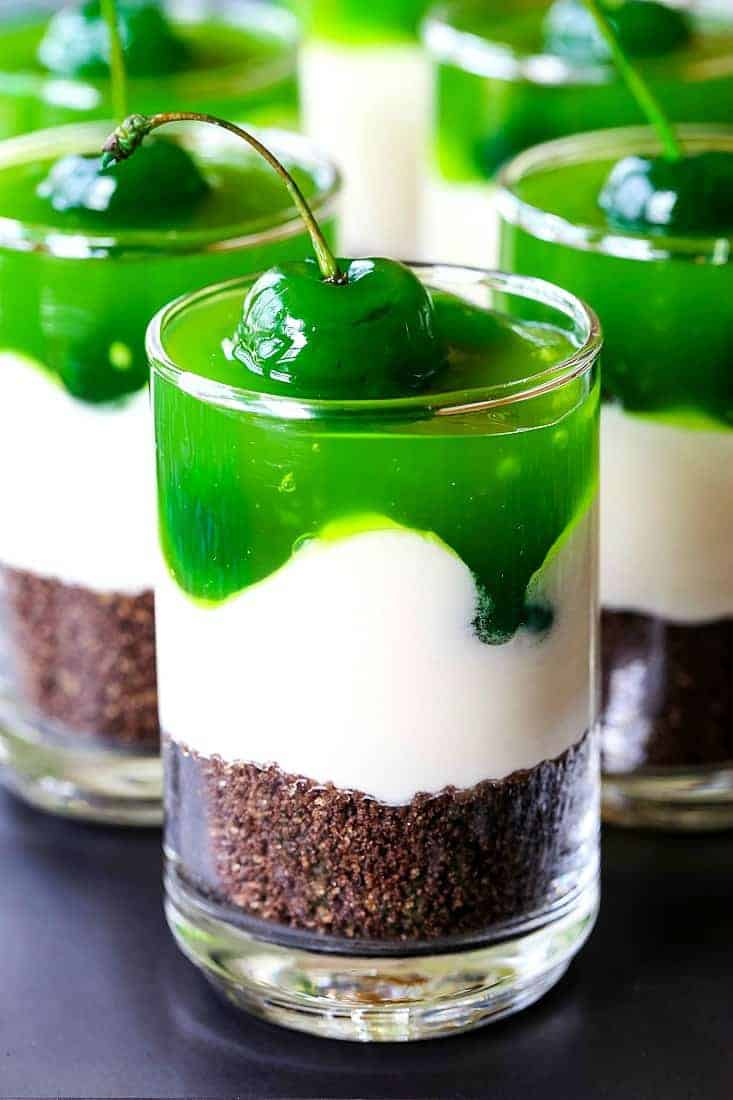 These boozy no bake cheesecake shots are so much fun to serve on holidays like St. Patrick's Day – but we serve them for any party. A no bake dessert is always a good addition to any party menu!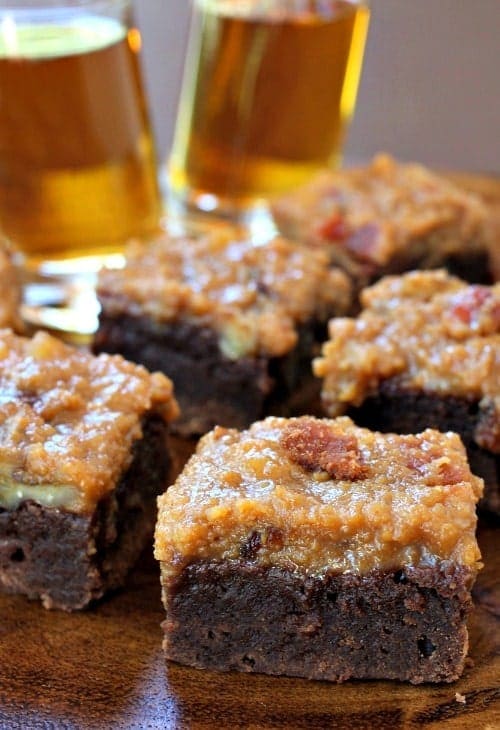 These brownies have a topping on them like a black forest cake, spiked with a little whiskey. These super rich, super dense brownies go perfectly with that after dinner drink or a cup coffee. Or maybe another glass of whiskey.
Try a few of The Best Whiskey Infused Food recipes at your next party, or pick one for each course! Really…the booze does burn off.