Try one or try them all! These Slow Cooker Chicken Breast Recipes are sure to be a hit. With just a few minutes of prep time, these comforting, often healthy dinners will be waiting for you at the end of the day.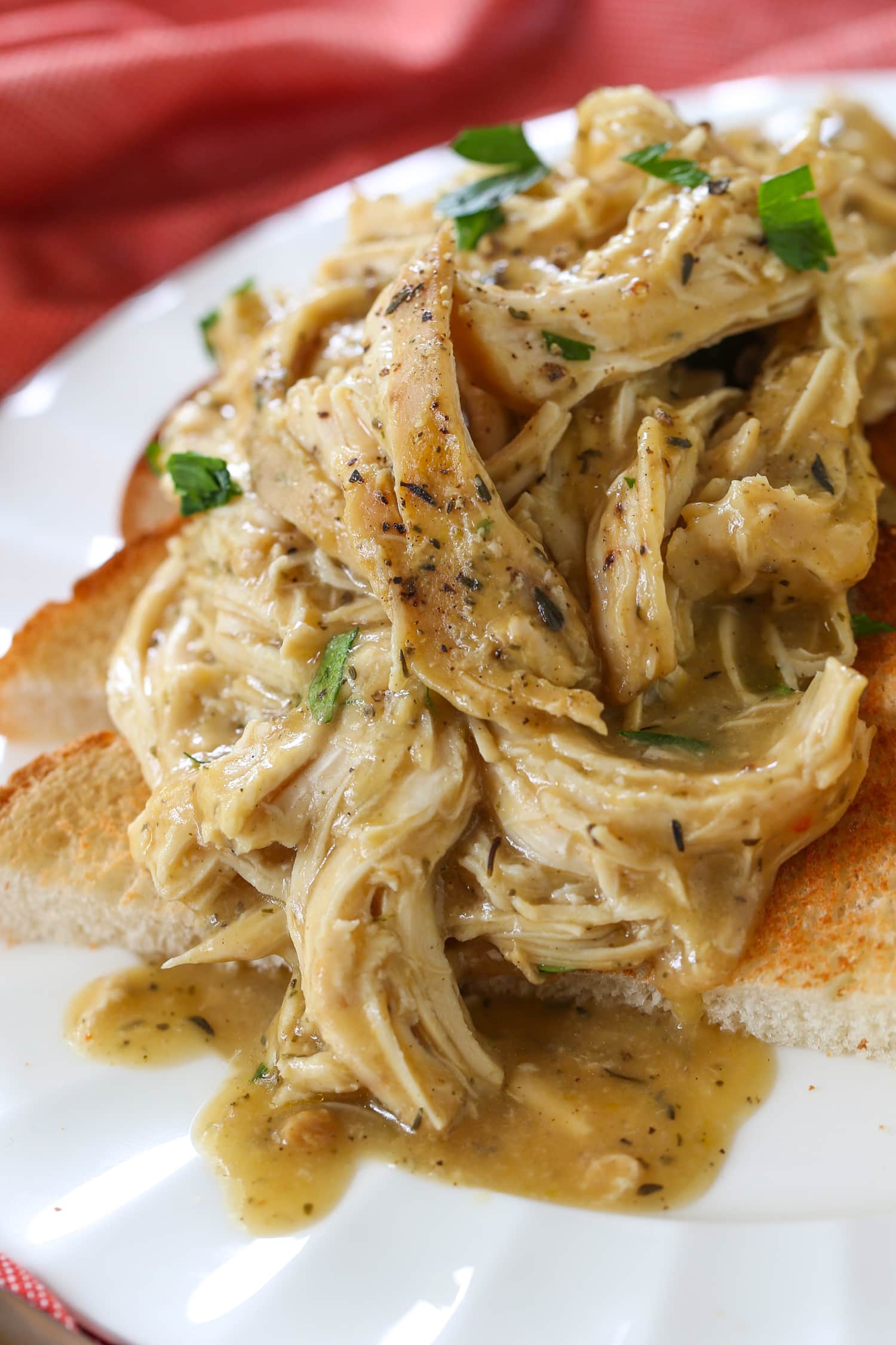 Easy, Cozy Slow Cooker Chicken Recipes
Seems like we always have a package of chicken breasts in the refrigerator or freezer that we don't know what to do with. Marinate and throw on the grill? Always a go-to.
But sometimes we just need an easy dinner that's ready and waiting for us when we come home. These slow cooker chicken breast recipes are NOT going to disappoint. We make them all year long, warm or cold weather – doesn't matter.
Most of these recipes are fairly healthy, too. High in protein for sure, and most are low carb if you eat them as is instead of serving with a carb.
What we can promise is that most of these slow cooker chicken recipes are going to find a spot on your permanent dinner rotation.
Tips For Success
As easy as these slow cooker recipes are, we do have some helpful tips to ensure success! Just a few pointers for making sure that your chicken ends up juicy, tender and moist.
Check the size of the chicken breasts: Depending on where you buy your chicken, chicken breasts can often be huge. If you have a very large chicken breast, slice it in half lengthwise before adding it to the slow cooker.
Don't overcook: People tend to think that because a recipe is made in a slow cooker, timing doesn't matter. It does – some recipes can be more forgiving – some not. Make sure that you allow enough time for the chicken to become tender, but not too long that it ends up mushy.
Follow the recipe instructions: If the recipe calls for browning the chicken, take the time to do that. Sometimes this extra step adds much needed flavor to the recipe.
Slow Cooker Chicken Breast Recipes
These 15 Slow Cooker Chicken Breast Recipes are not only easy to make, they're so delicious you'll have everyone running to the dinner table!