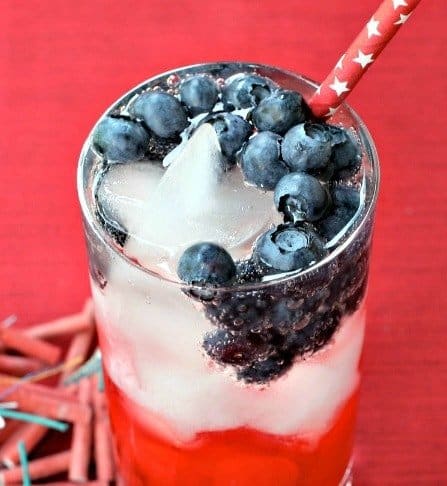 Red White and Blueberry Tequila
You know I'm all about festive holiday drink…so let's break out these Red White and Blueberry Tequila cocktails for the Fourth of July!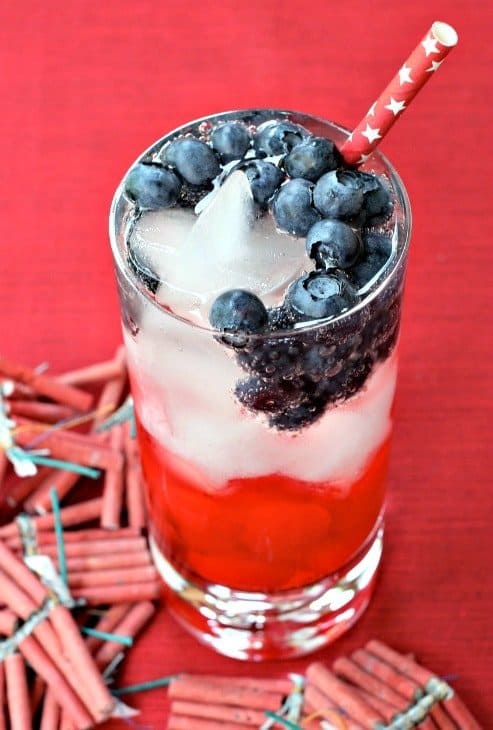 These drinks not only look great but they taste amazing too. The flavor will surprise you I think, they really aren't what I would call a sweet drink. The grenadine from the cherries is the only sweet flavor that this drink has – the rest is tequila and seltzer.
I used blueberry seltzer to keep with the theme of the drink (I do also like a theme) and because it tastes good. And for the tequila I used Hornitos Reposado. Hornitos Reposado is made with a reduced contact with wood, giving it a paler color and a stronger agave taste than most other reposado. It's also priced very affordably, making it the prefect tequila for making into cocktails like this one.
Grab your bottle of tequila and get some cherries and blueberries…the red and the blue…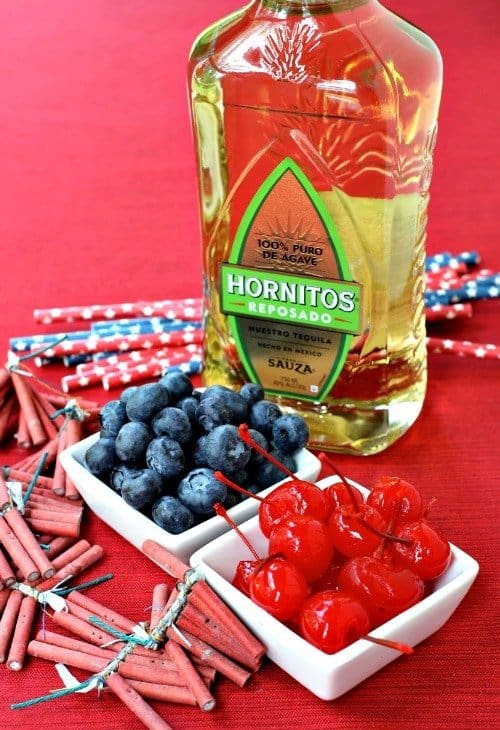 Put the cherries on the bottom of a tall glass – the more the better just like in the Dirty Shirley's from a while back – then your ice and the blueberries on top. If you don't have my cool star shaped ice cubes it's ok. But my star ice is pretty cool looking in this drink, isn't it?
Once you have all your layers in the glass pour a half shot of grenadine from your cherry bottle, two shots of tequila and then top it all off with the blueberry seltzer. You don't need to have the blueberry seltzer if you can't find it – it does give it a good flavor but plain will do fine too.
It's the perfect combination of tequila, bubbles and the fourth of July. The fireworks are also kind of mandatory but if you don't have any, just have a few of these Red White and Blueberry Tequila cocktails and you can just pretend to see the fireworks!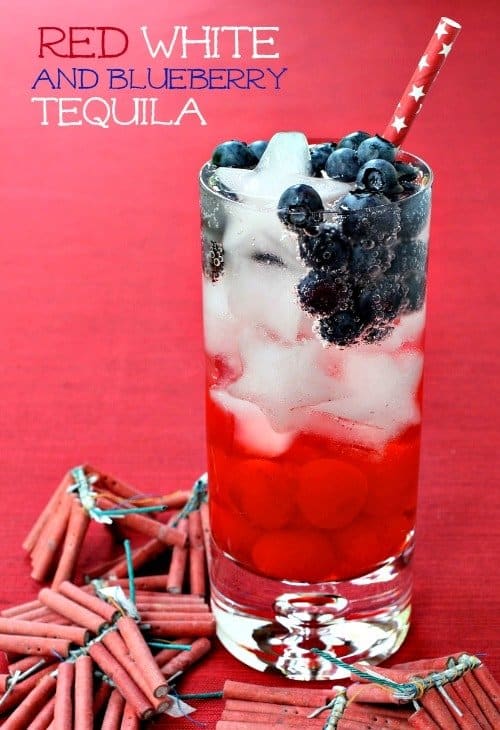 Print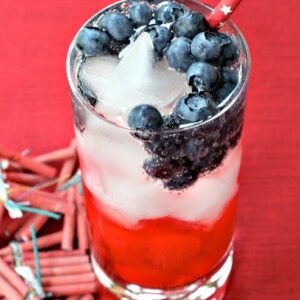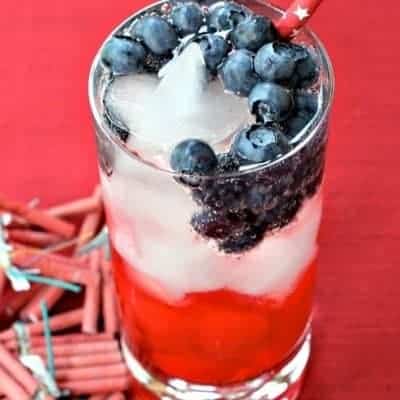 Red White and Blueberry Tequila
---
Ingredients
10

maraschino cherries

1/4 cup

of blueberries

2 oz

. Hornitos Reposado Tequila

1/2 oz

. grenadine
blueberry seltzer
---
Instructions
Add the cherries to the bottom of a tall glass.
Add in ice cubes to make the second layer.
Place the blueberries on the top to make the final layer.
Pour in the grenadine, then the tequila and top off with the blueberry seltzer.