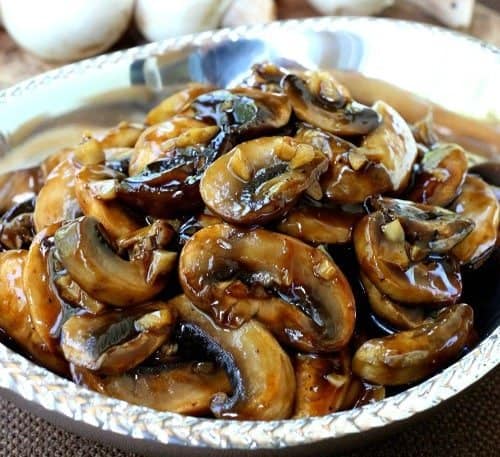 Mushrooms with Oyster Sauce
These Mushrooms with Oyster Sauce are the most amazing topping for a steak or a burger! These mushrooms are going to work on chicken pork or just as a side dish too!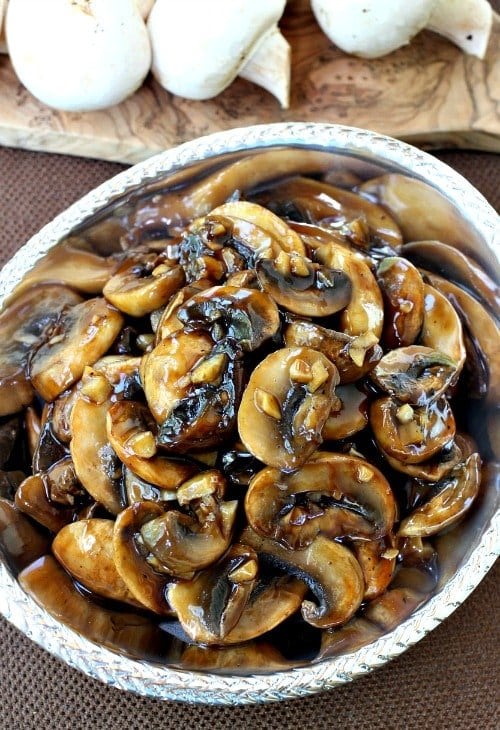 Talk about easy recipes. This one's takes first place.
I had these mushrooms for the first time when we took a family vacation to the Jersey shore a few years ago. Trying to cook dinner every night for about 18 people and trying not to make it pizza all the time got a little tricky. Christie's and her family are all really good cooks – it seems to run in the family- lucky me. But these mushrooms are her Aunt Marylynn's recipe and I loved them the first time I tried them.
One night we were having flank steak on the grill, slicing it up and spooning these mushrooms on top. Christie's Aunt makes them only with oyster sauce, salt and pepper and they're unbelievable just like that. I added just a few extras but still kept this recipe really simple.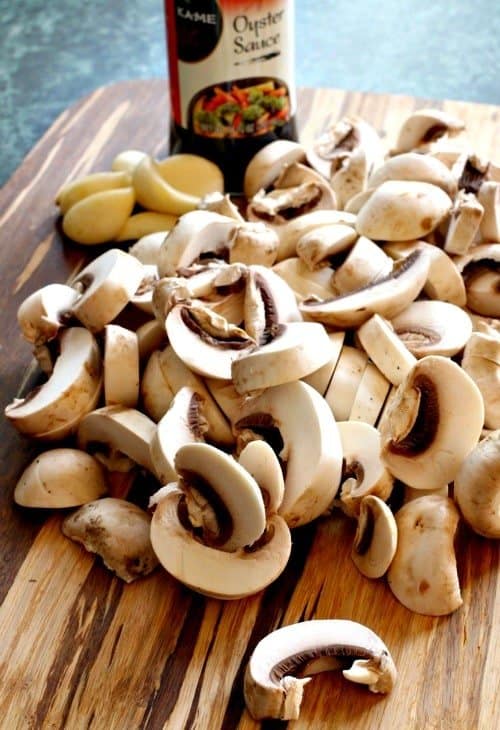 Start out by slicing up a couple of boxes of button mushrooms. Then add them to a large skillet with 4 tablespoons of butter.
Once they're browned all over really good, add some white wine and let it cook down. Next comes the garlic. Tons of chopped garlic, I mean tons. I used 8 cloves of garlic for these mushrooms but feel free to tone that down if you aren't a big garlic fan.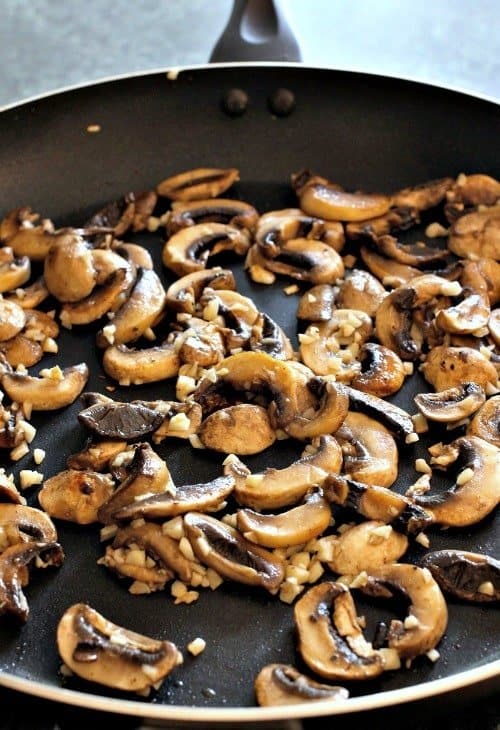 Now comes the oyster sauce. Pour about 1/3 cup of oyster sauce over the mushrooms and stir together. Cook for about 5 minutes more and they're done.
If you've got steaks, break them out. If you've got burgers, get them out too. Grilled or sauteed chicken – that'll work too. I'm telling you these Mushrooms with Oyster Sauce are awesome on pretty much anything. Even if you want to keep dinner vegetarian you could add these mushrooms to pasta with some cream, parsley and parmesan cheese.
I'm sure you guys have some ideas too, let me know what ideas you come up with!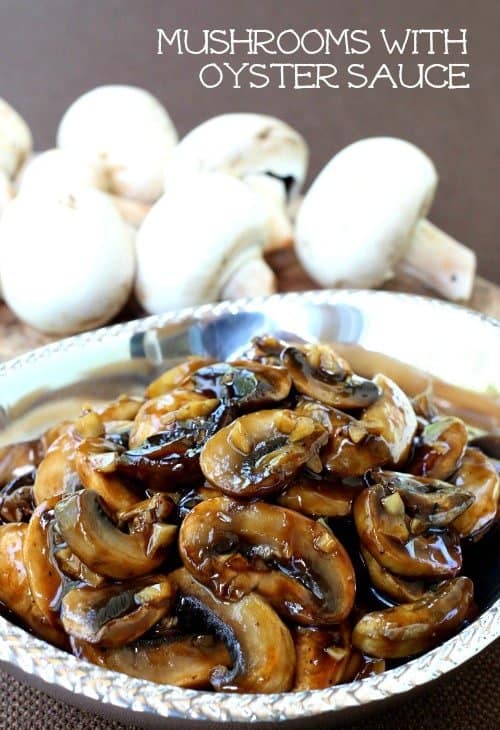 Print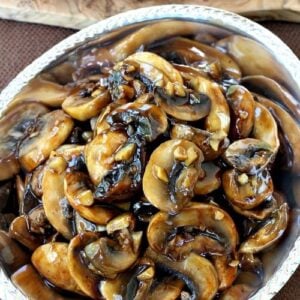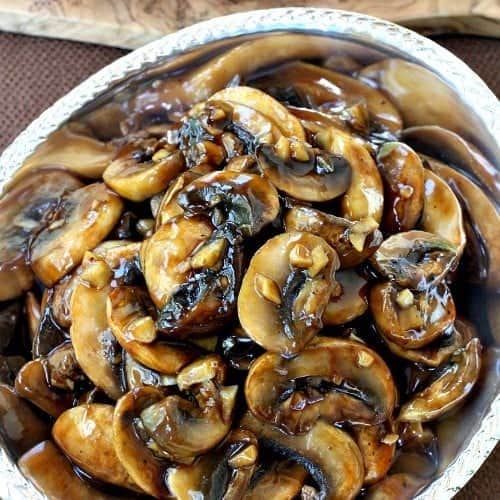 Mushrooms with Oyster Sauce
---
Ingredients
2

(10 oz.) packages of button mushrooms, cleaned and sliced

4

T. butter

6

–

8

cloves of garlic, chopped

1/4

c. white wine

1/3

c. oyster sauce
salt and pepper to taste
---
Instructions
In a large skillet over medium-high heat melt the butter until it foams.
Add the sliced mushrooms and stir to coat them all in the butter.
Cook for 15 minutes until the water cooks out and the mushrooms get brown.
Add in the chopped garlic and cook, stirring for 1 minute.
Pour the wine into the pan and stir. Let the wine cook down until it's almost cooked out completely.
Season the mushrooms with salt and pepper and then add the oyster sauce.
---