A Christmas cocktail is a special treat that's fun, festive, and full of flavor. We compiled 12 of our favorite alcoholic drinks for the holidays.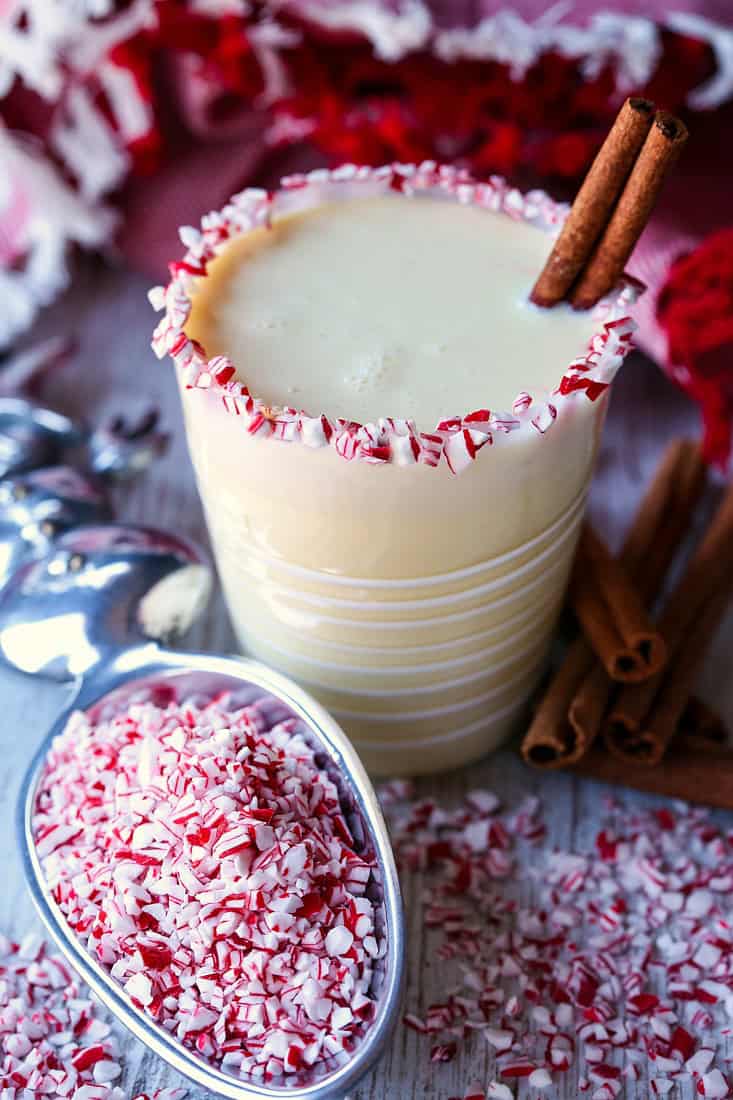 It's no secret that I'm a big fan of the holidays. Eating lots of good food, drinking lots of tasty drinks, embracing the cold weather, and spending time with friends and family is pretty perfect in my book. And a Christmas cocktail is one of my favorite ways to welcome the holiday season, because it feels so festive and celebratory.
There are lots of different Christmas cocktails, from creamy, indulgent drinks, to light and refreshing beverages. I've compiled 12 of my favorite recipes, so you can have fun making drinks during the holidays.
What Makes a Drink a Christmas Cocktail?
In my eyes, there are three different things that can make a cocktail a Christmas cocktail.
The flavors. Some flavors just taste like Christmas. Peppermint is the most obvious one, but flavors like cranberry, orange, nutmeg, and rosemary are all wintry flavors that taste perfect at Christmas.
The look. You might notice that a lot of the cocktails in this list simply look like Christmas. Whether it's having a festive color or a glass that's rimmed with candy canes, some cocktails simply look the part of a Christmas drink.
They're fun. Christmas is all about celebration and having a good time. Not everything at Christmas needs to be red, green, and peppermint flavored. A cocktail that's simply fun is perfect for the holiday season. It's why champagne and prosecco are so common at Christmas … they're fun!
How to Stock Your Bar for the Holidays
You can't make Christmas cocktails unless you have the right ingredients and equipment. Here are some things to stock your bar with so that you're all set to make holiday cocktails.
Flavored alcohol. This is the main one. If you want to make a peppermint-flavored cocktail, you need either peppermint vodka or peppermint schnapps … or ideally both! Whatever your favorite Christmas flavors are, stock up on some alcohol that has those flavors.
Celebratory glasses. We drink with our eyes first. One of the best ways to make a fun and festive Christmas cocktail is by putting it in a fun and festive glass! The right glassware can be the difference between a standard cocktail and a super fun Christmas cocktail.
Some garnishes. Make sure you have some candy canes around if you're going to be making Christmas cocktails. It's also a good idea to stock up on other seasonal cocktail garnishes, like orange slices, cinnamon sticks, fresh cranberries, and star anise.
12 of Our Favorite Festive Christmas Cocktails
12 of our favorite Christmas cocktails to drink this holiday season. Sip these on the couch by the fire, or make a batch of them for your holiday party!