Vegetables That Won't Taste Like Vegetables is a collection of recipes that are delicious and totally craveable! These vegetables won't be left behind!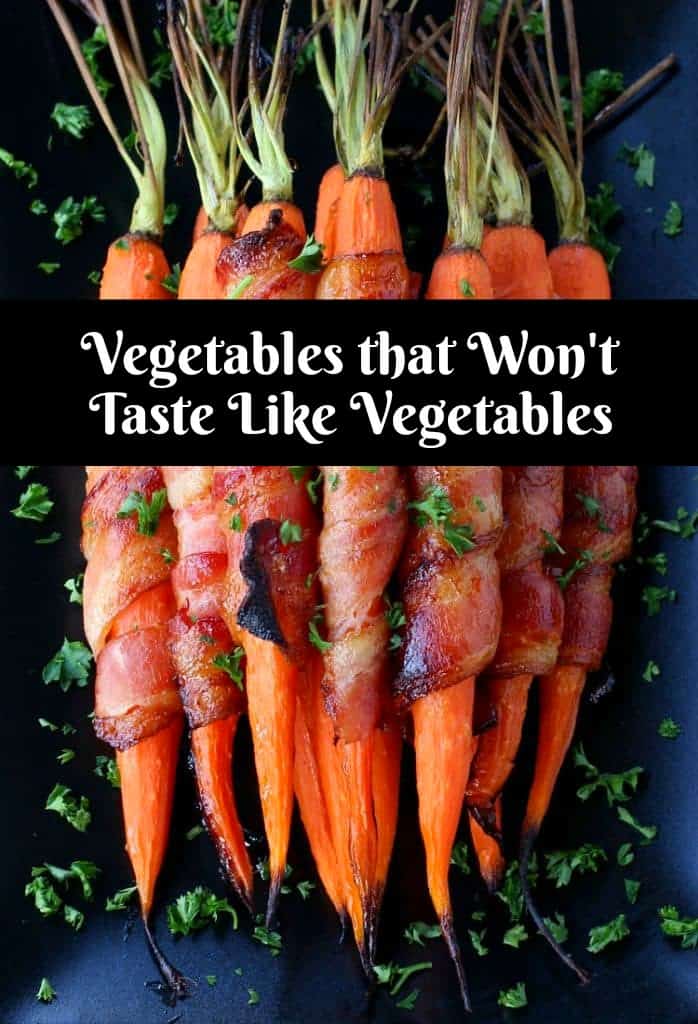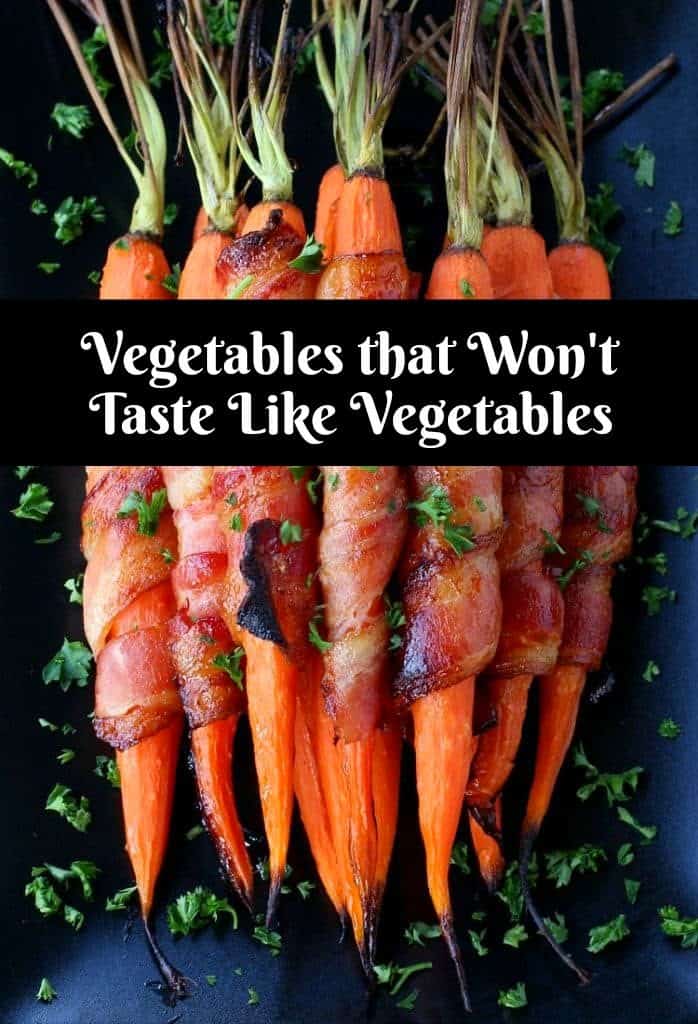 So if you guys have been reading along for the last few years you might know by now that I'm not a huge vegetable guy. I'll eat them, I even like a lot of them. It's just not something I grab at the start of a meal, unless I get the eyes from the wife…then I grab.
I guess I just didn't grow up eating a big variety of vegetables, mostly the peas and carrots combo appeared at the table but I don't really remember much else.
Corn. Yes, we had corn, too.
But as I've gotten older and started to make all this food with Christie on the site here I've come to find out that there really are a lot of vegetable recipes that I actually now look forward too – and here's my list!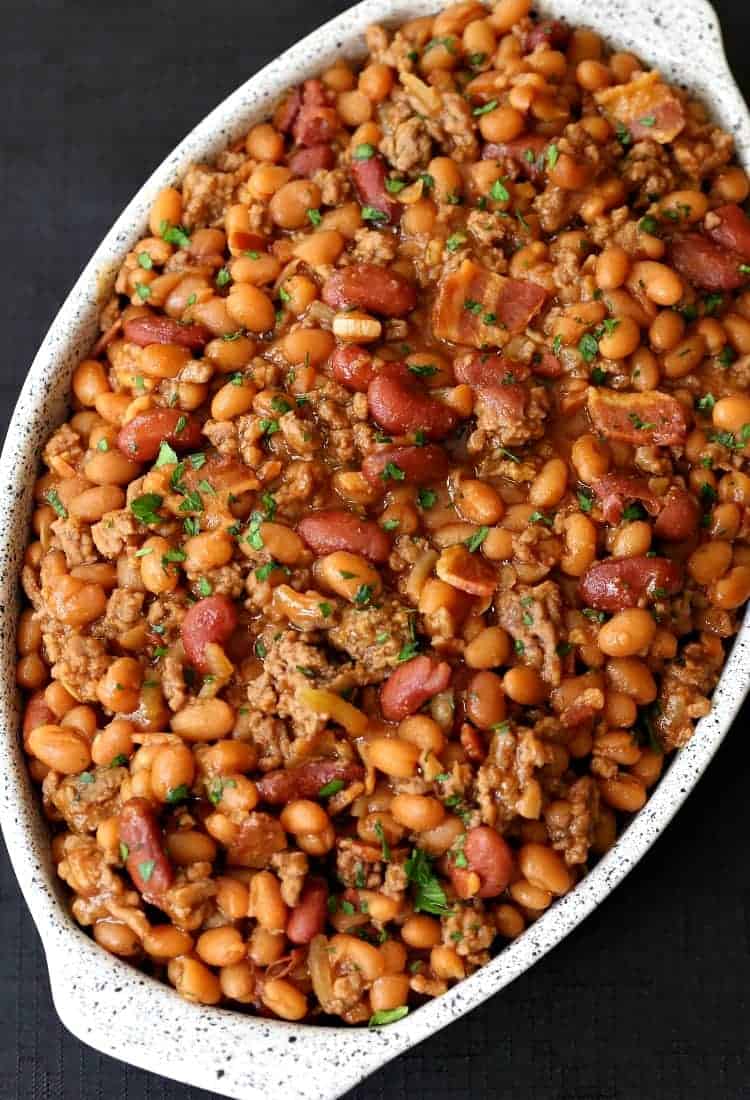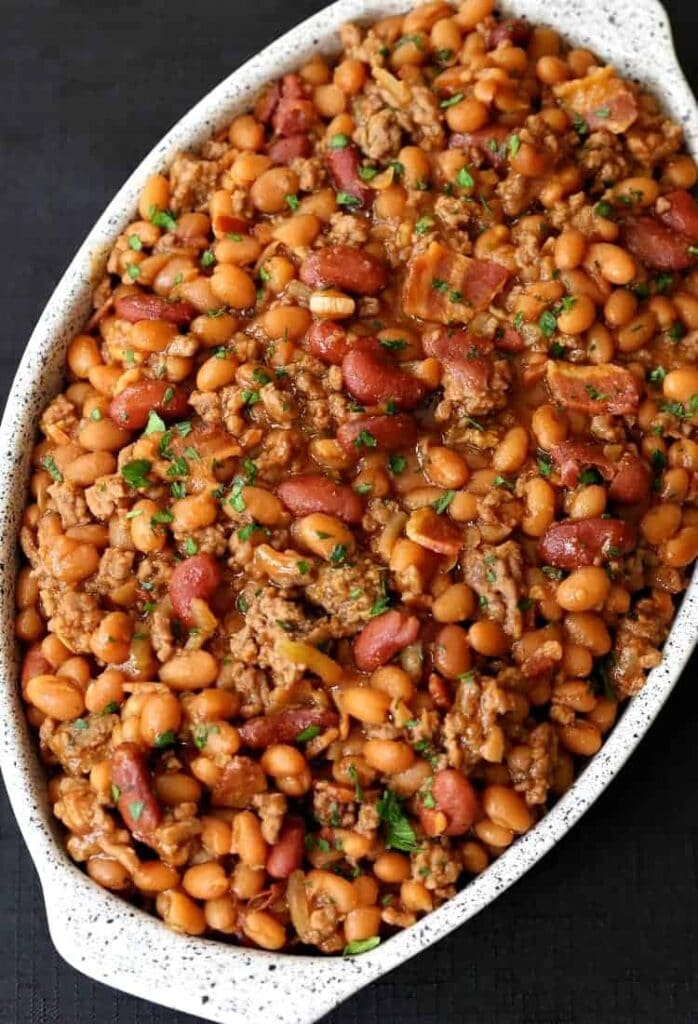 These beans are legendary. Everyone asks for the recipe – every single time. It's the side dish that eats like a meal!
Thai Peanut Brussels Sprout Slaw –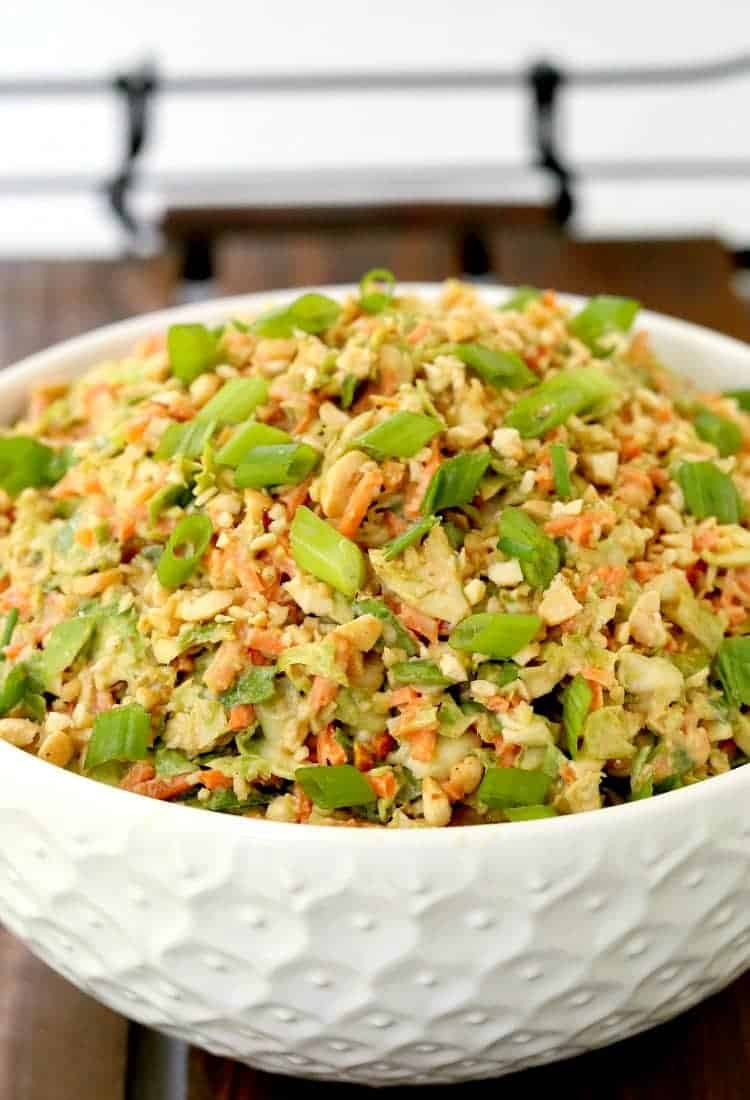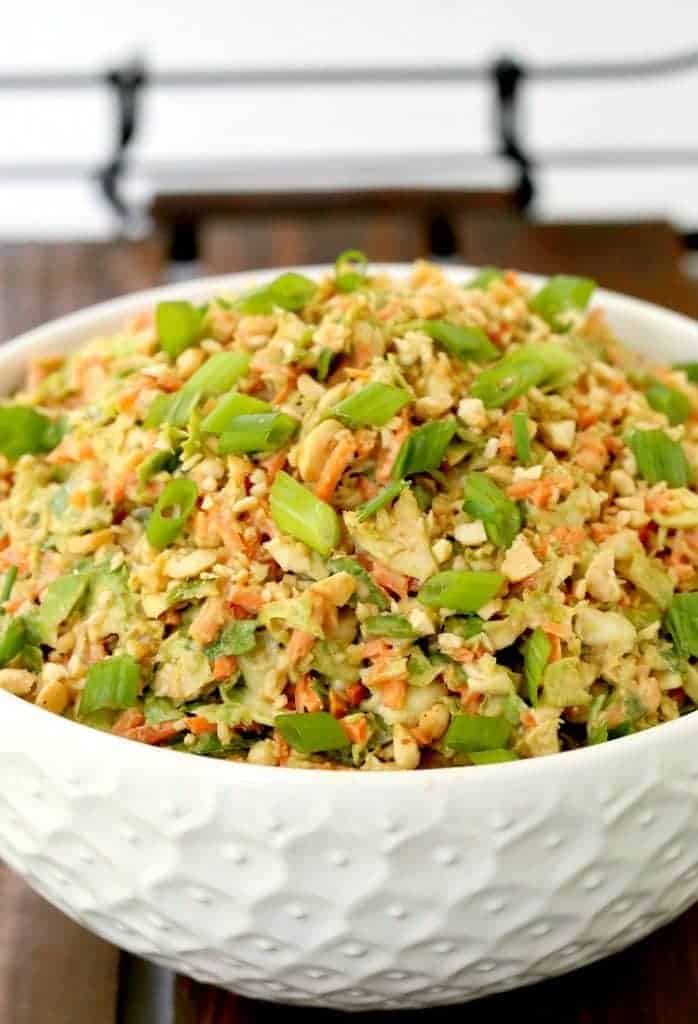 This slaw has the perfect amount of crunch from the shaved sprouts, chopped peanuts and scallions. All tossed with a creamy peanut dressing. You'll never know it's actually good for you!
Stuffed Artichokes with Garlic Fontinella –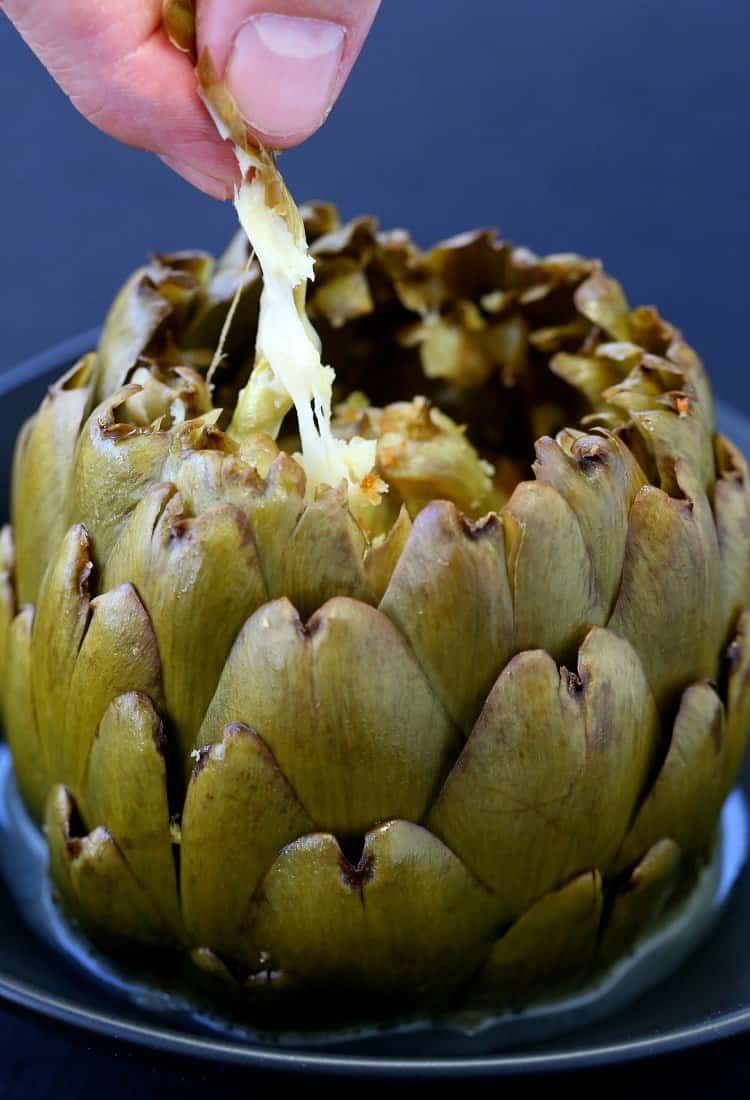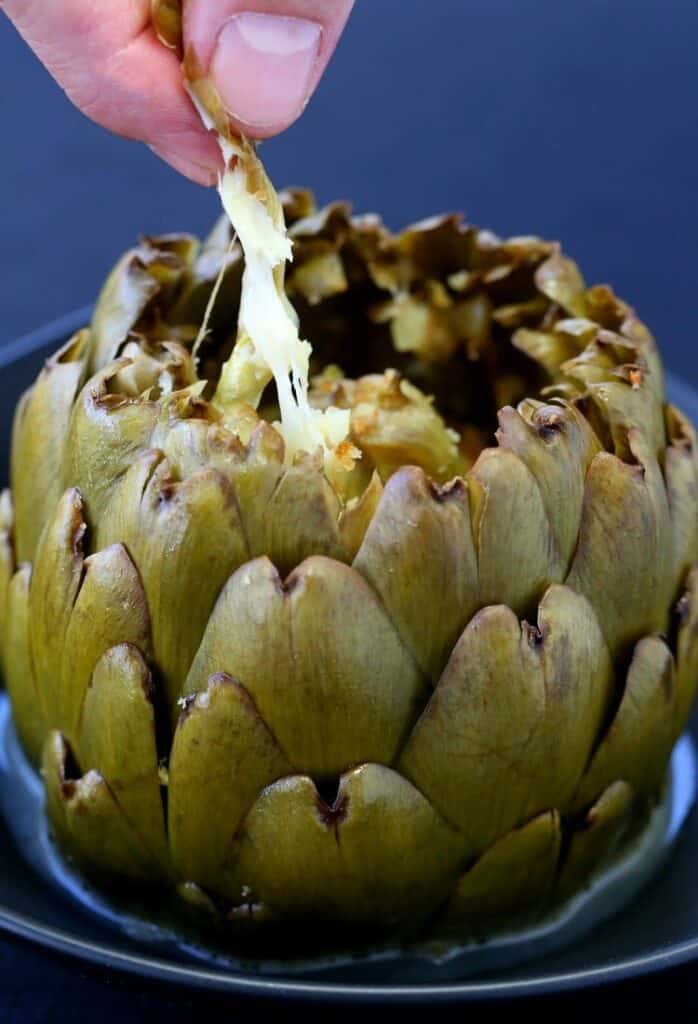 This super easy stuffed artichoke recipe has been coming to my families dinner table for years. We put our own little twist on it but it's as simple and delicious as it gets.
Bacon Wrapped Maple Glazed Carrots –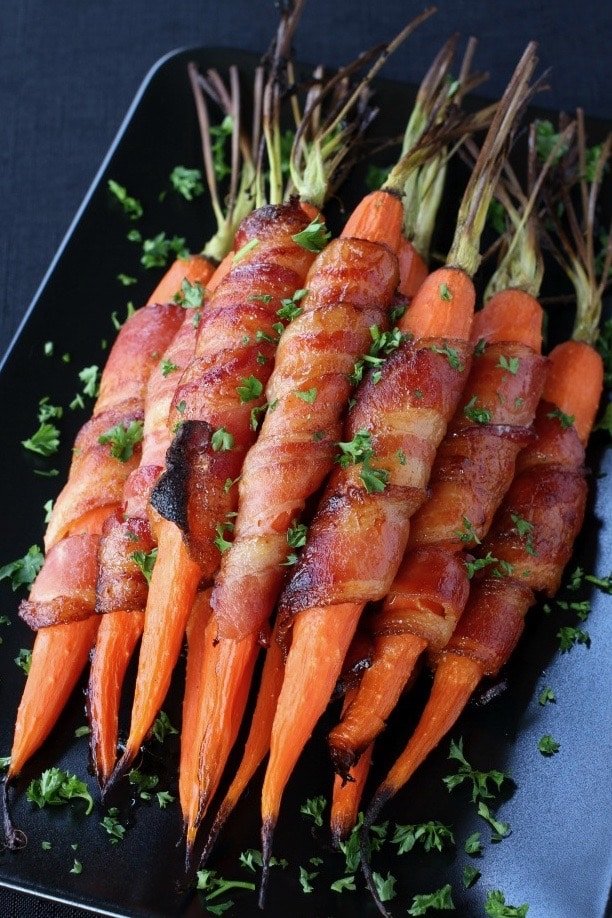 I mean, do I really need to say any more? Make them.
Whiskey Glazed Baby Carrots and Brussels –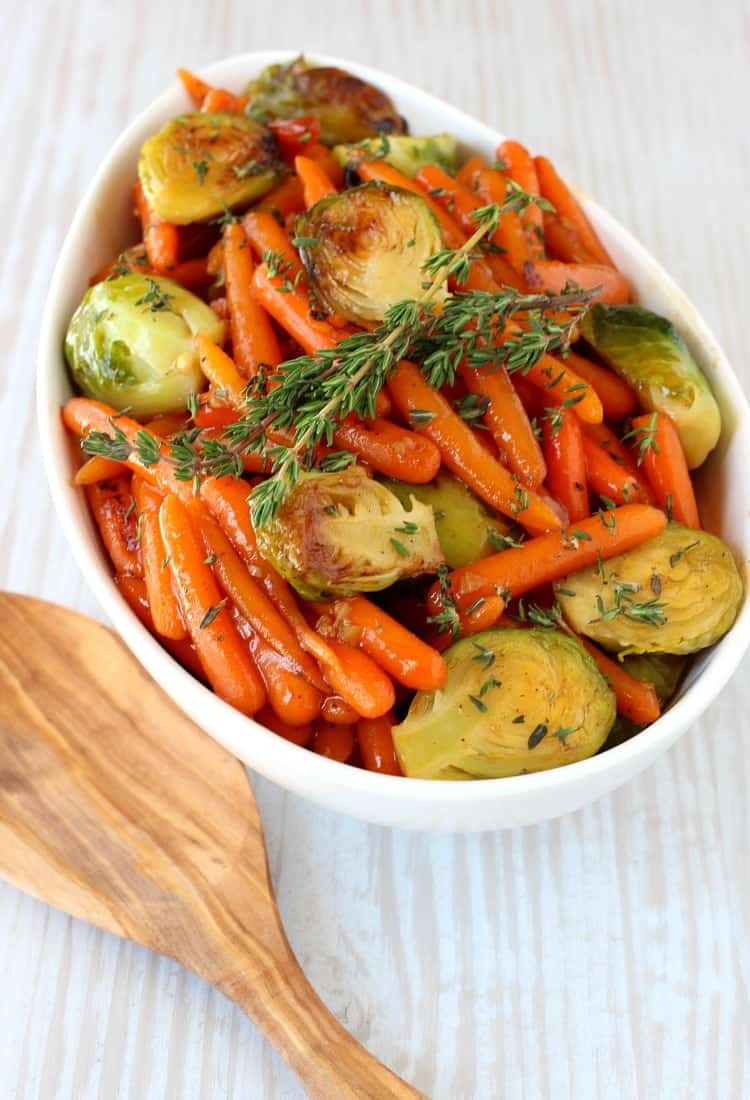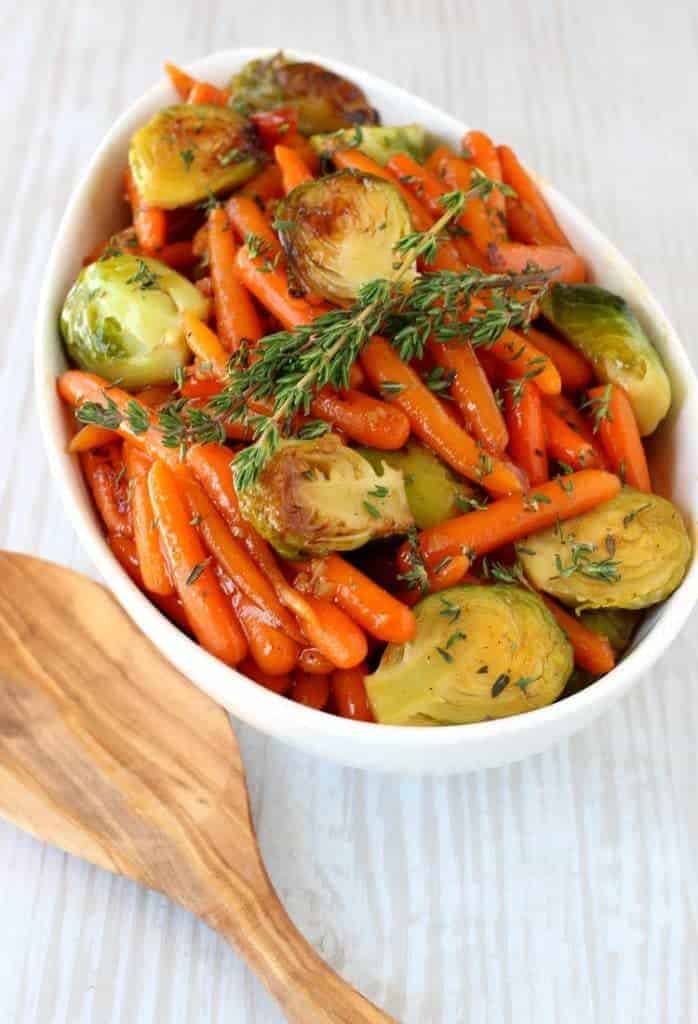 It's a mouthful to say and a mouthful to eat! The glaze on the vegetables will turn any non-veggie liker into a veggie lover!
Sausage Spaghetti Squash with Apple Cider Glaze –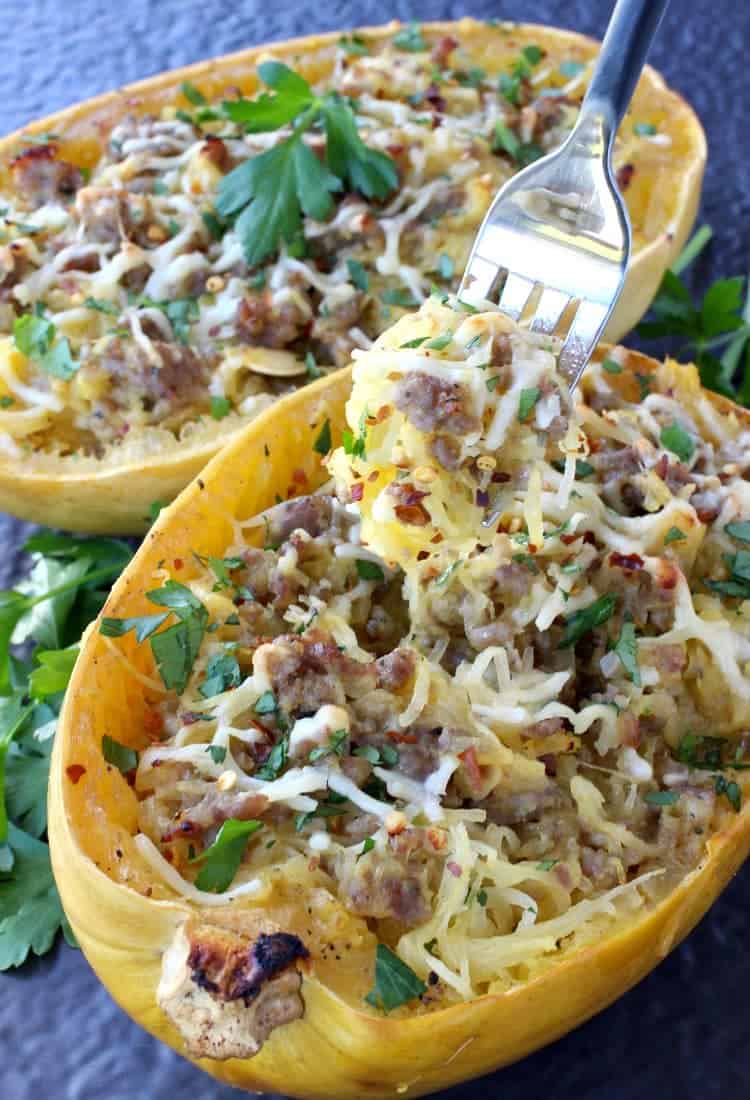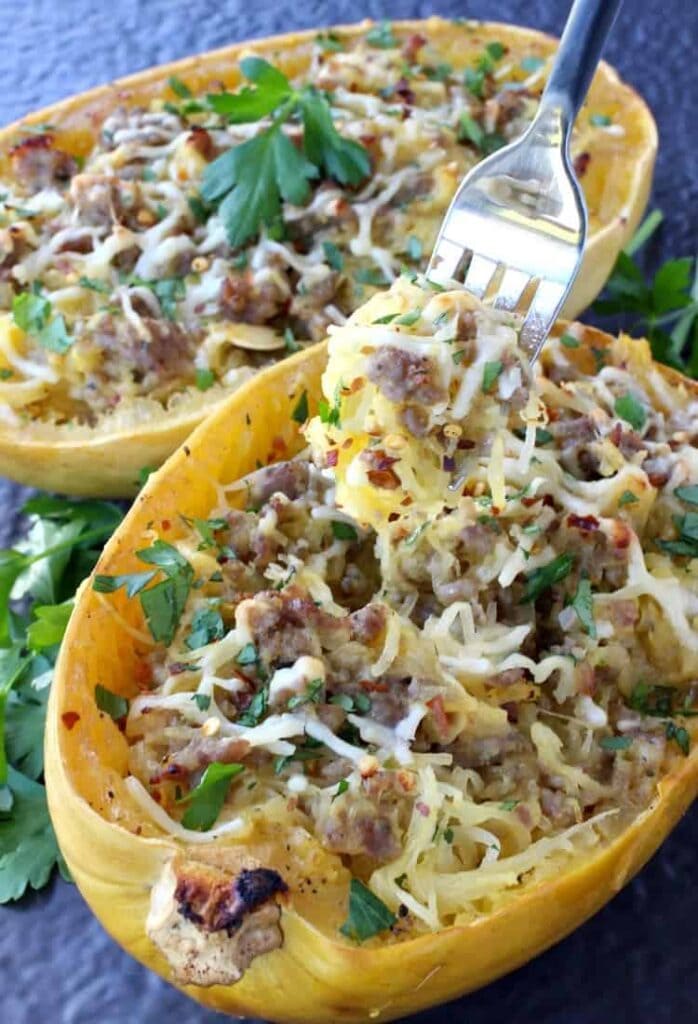 Inspired by a trip Christie took to Napa, this spaghetti squash can be a side dish or the main course!
Roasted Beets and Sweets with Brown Butter Maple Glaze –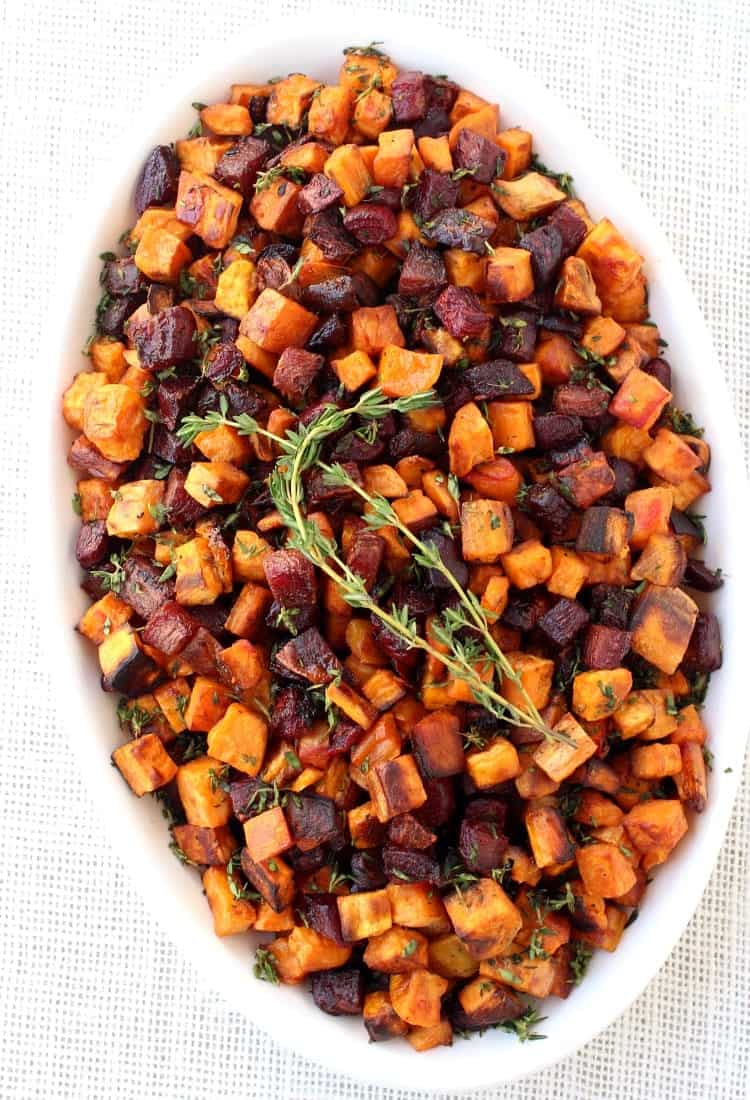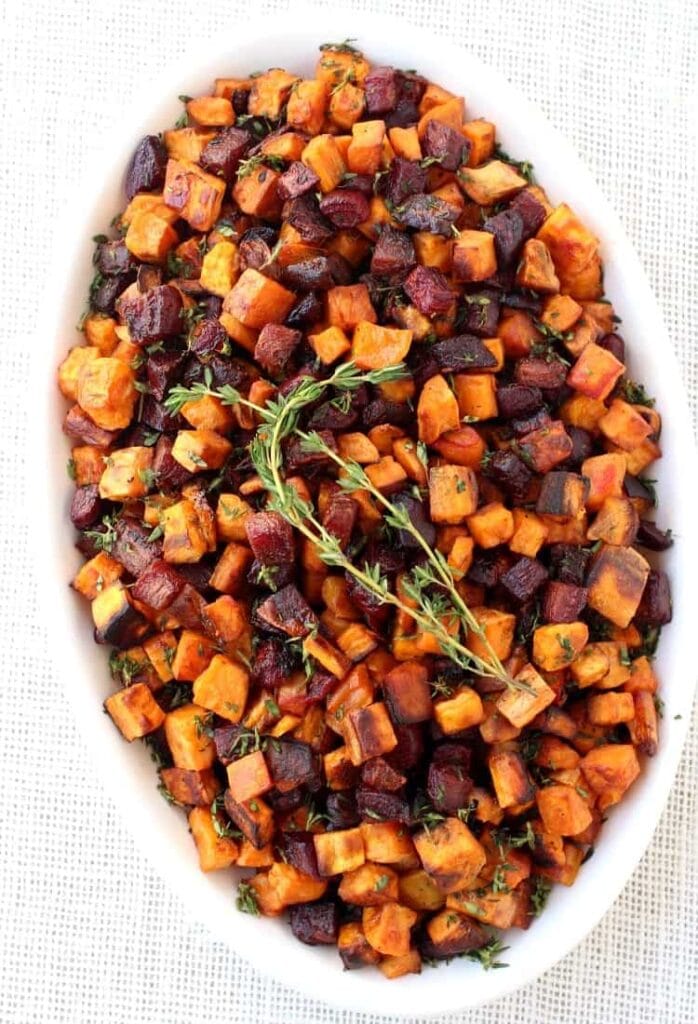 This side dish only takes minutes to put together, a half an hour or so to roast but then just toss in the glaze and serve. Haven't met a kid yet who doesn't like them!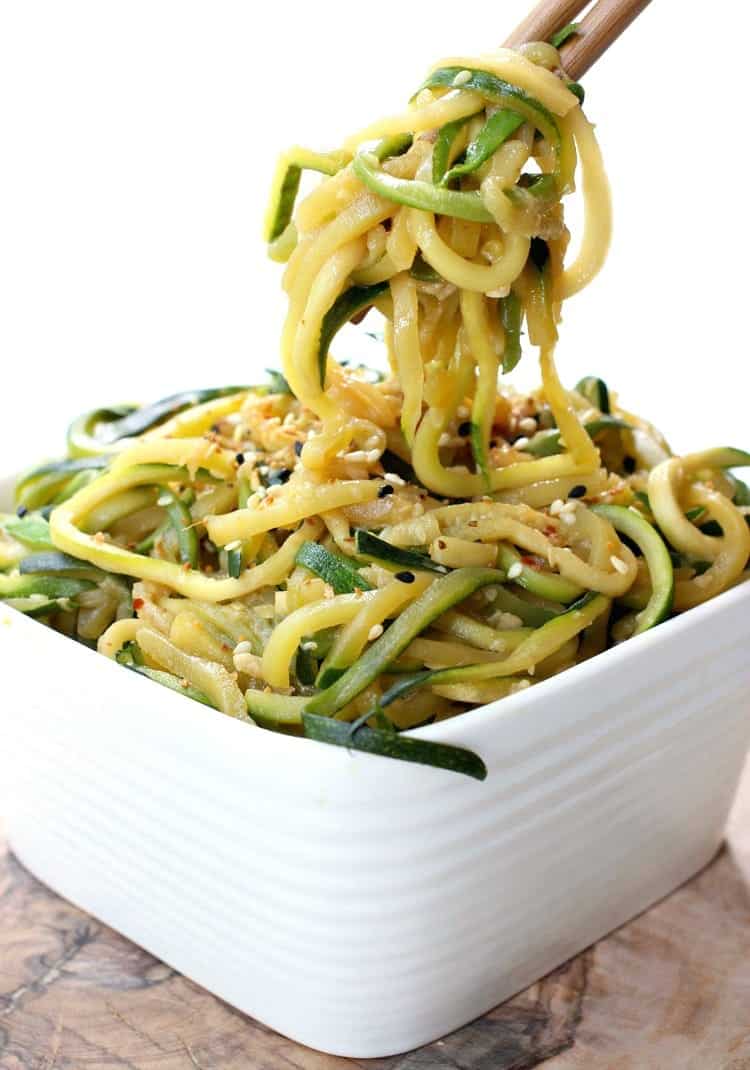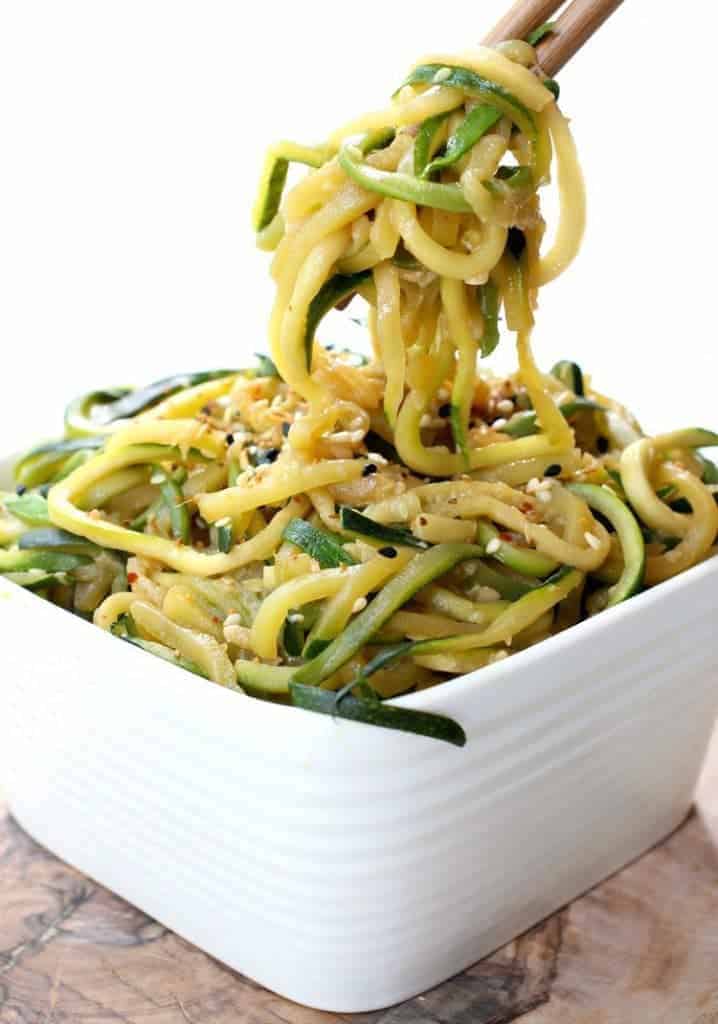 These "noodles" can be eaten as it or used as a base in many different recipes. Add ground beef or pork and turn it into a stir fry or add other vegetables to keep it a vegetarian meal.
Roasted Broccoli with Buttery Bread Crumbs –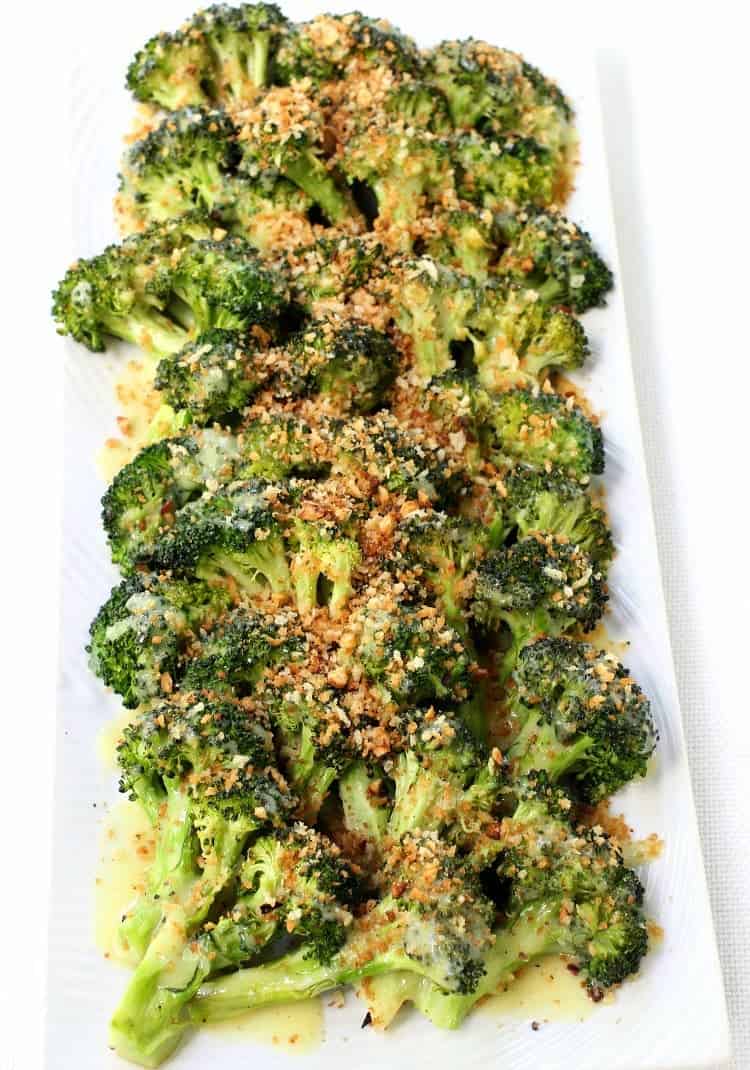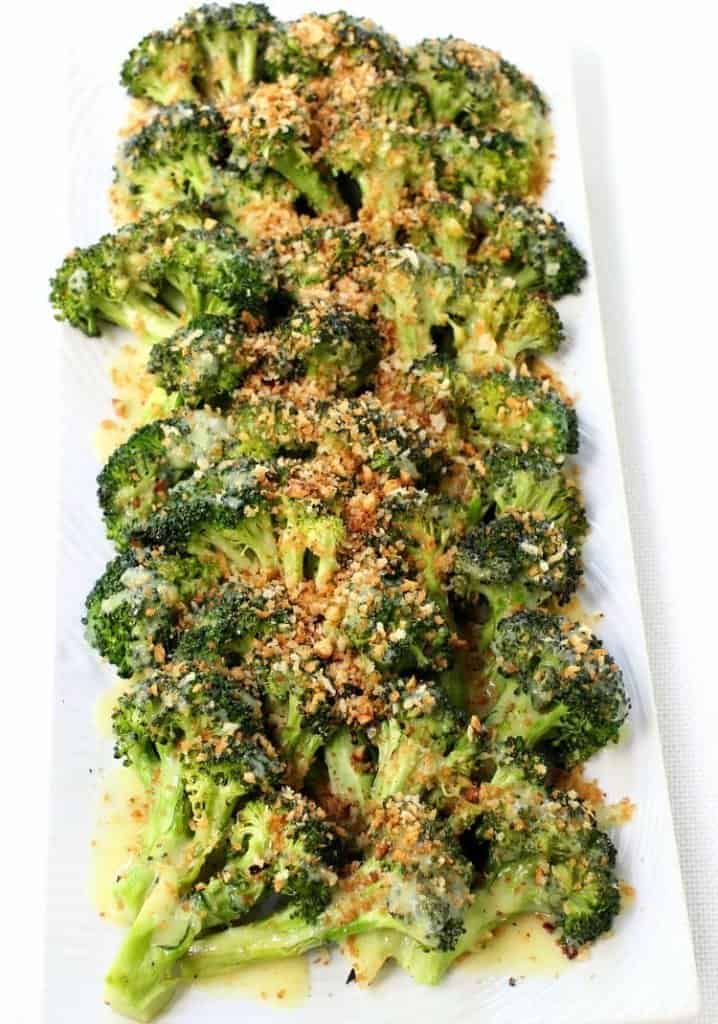 Don't even try to serve me broccoli any other way. This recipe is by FAR the best broccoli I've ever eaten!
Buttered Carrots with Streusel Topping –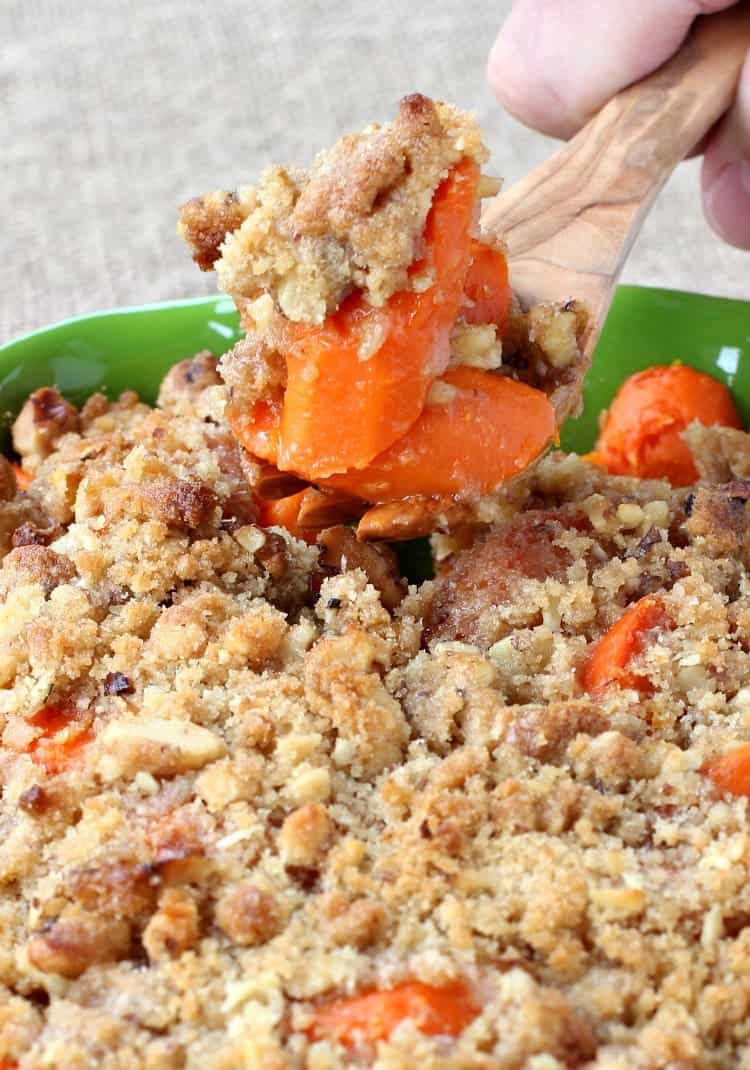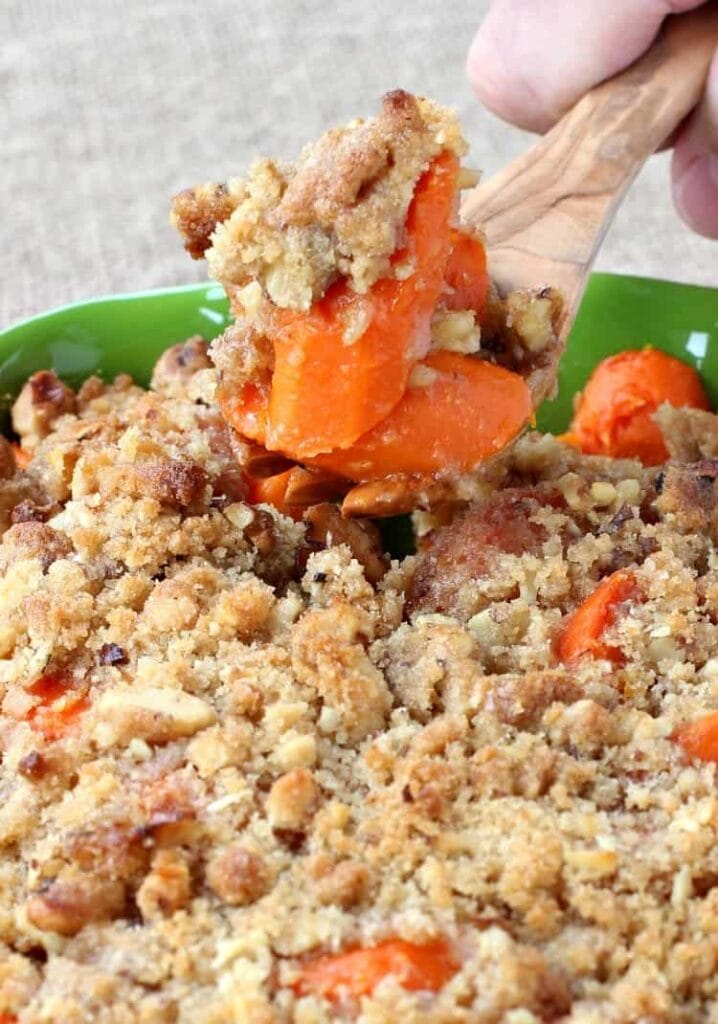 I'm proud to say that this recipe is one of our new holiday traditions. The kids ask for it every year now and we are glad to make it for them!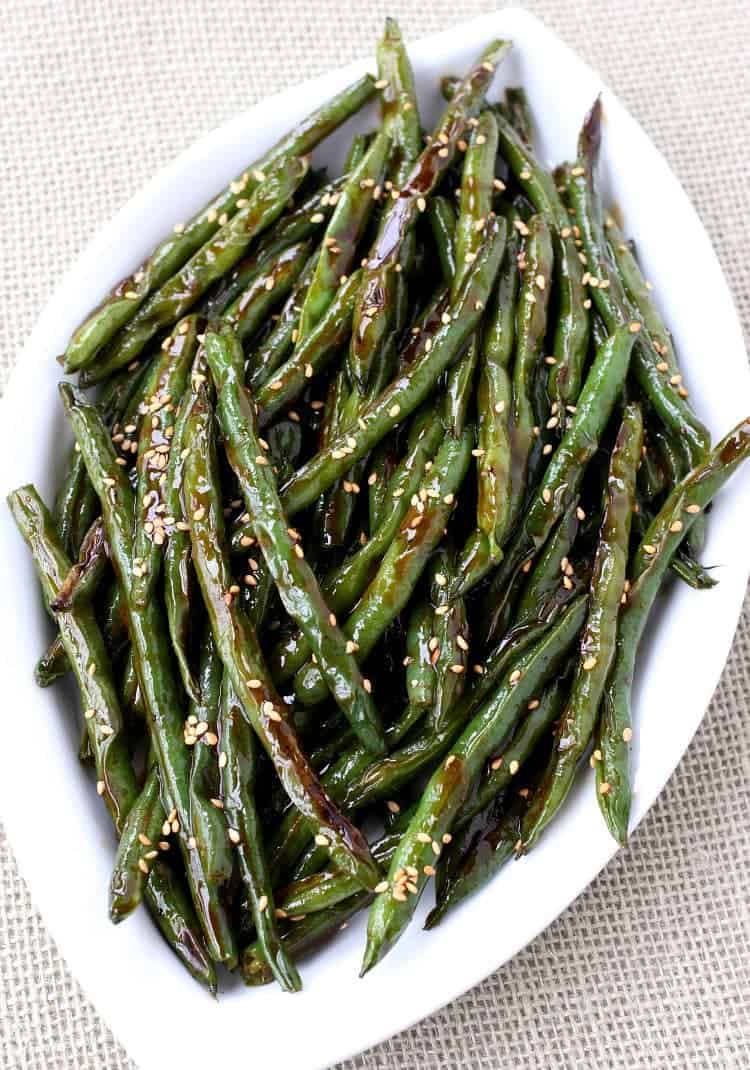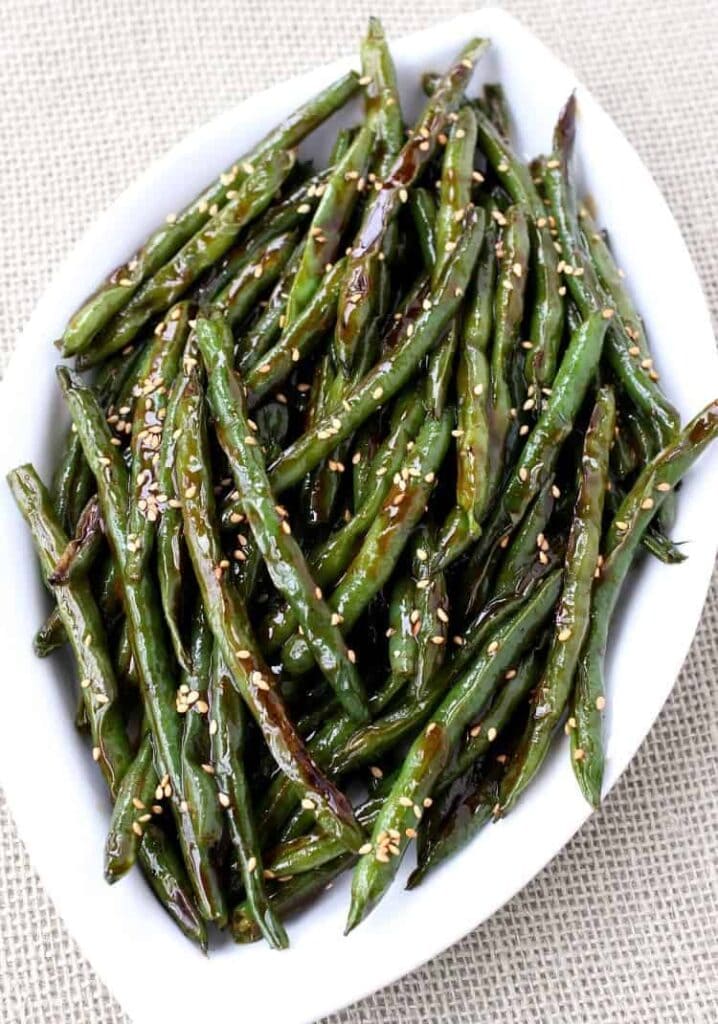 These green beans have such an addicting crunch to them, you really can't stop eating them. And when I say that you can' stop eating a green bean…you'd better grab the recipe.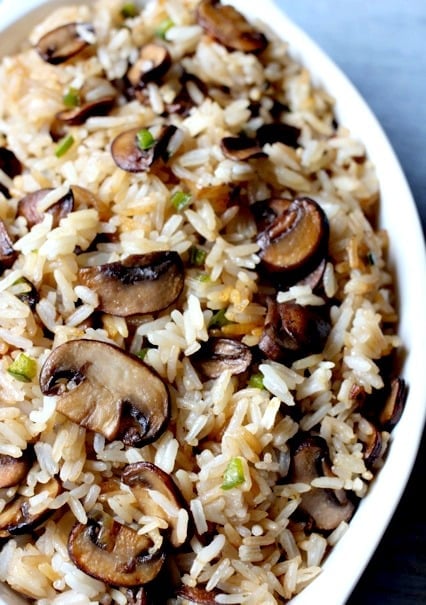 Go ahead and double up on this rice recipe – it'll be eaten up WAY before the main course. Promise.
Grilled Italian Street Corn –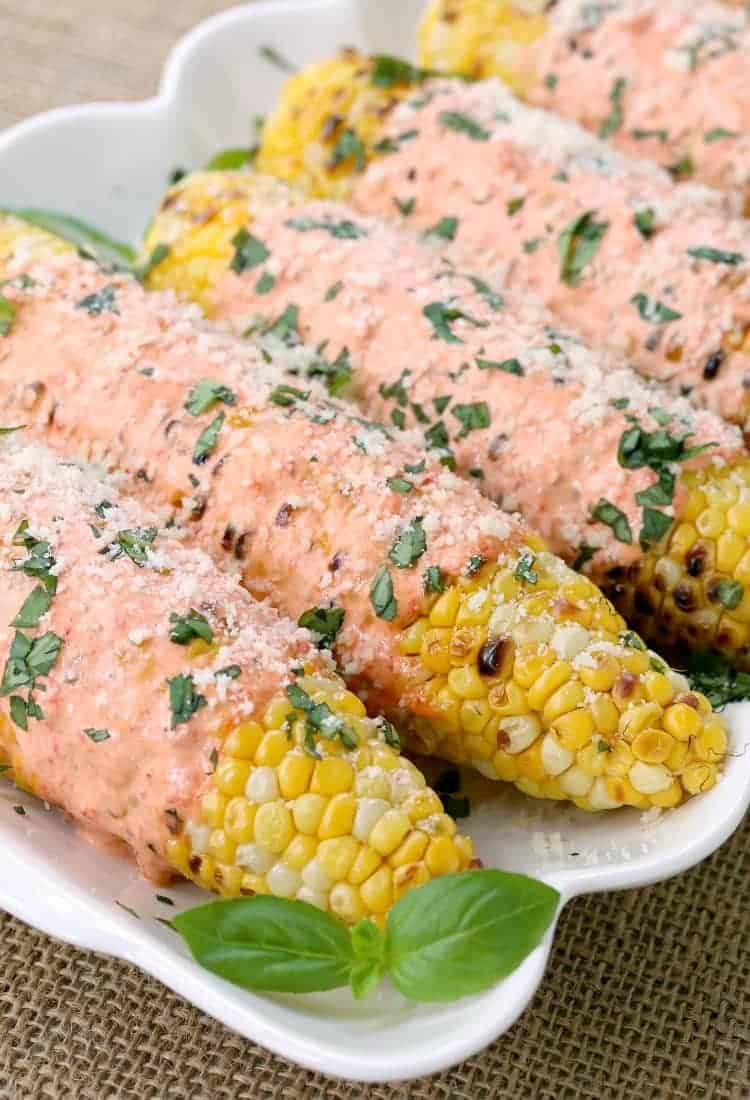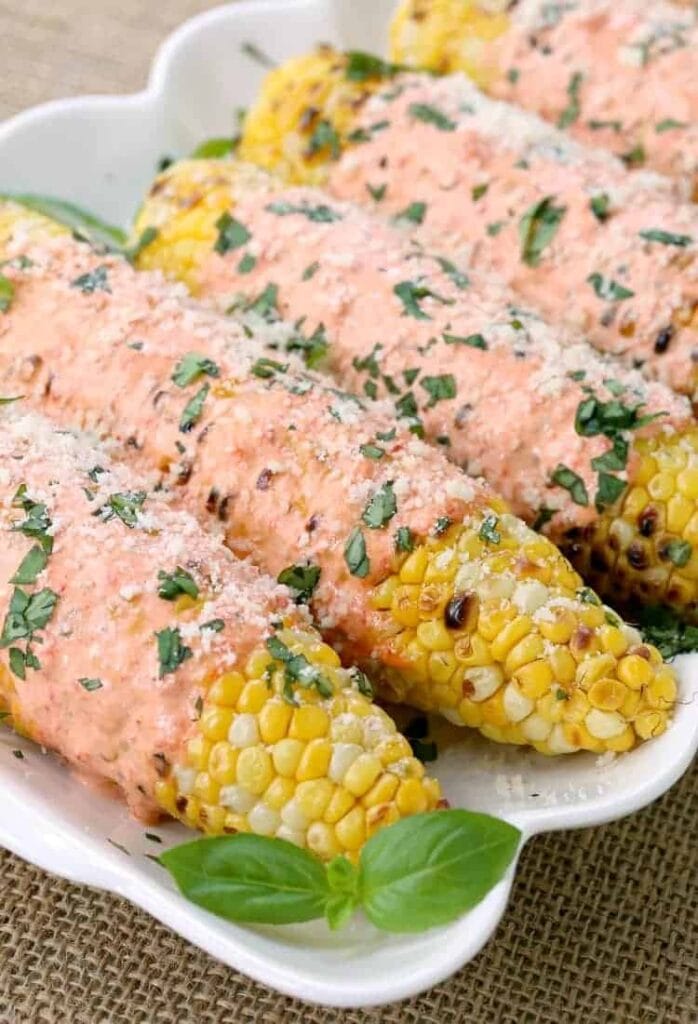 Who says corn is just for summer time? Yes, that's when we make this a lot but this recipe is a great way to use frozen corn on the cob…probably the only way if you ask me. Just roast the cobs in the oven instead of grilling and slather with the creamy red pepper sauce!
Fried Whiskey Glazed Brussels Sprouts –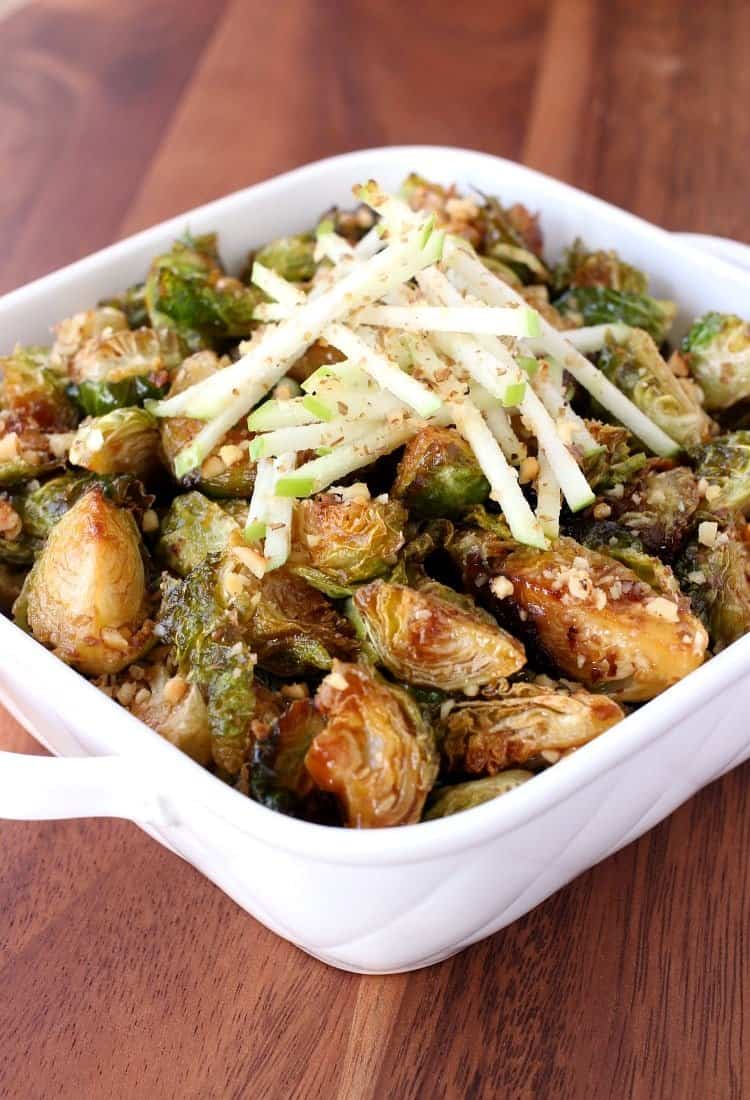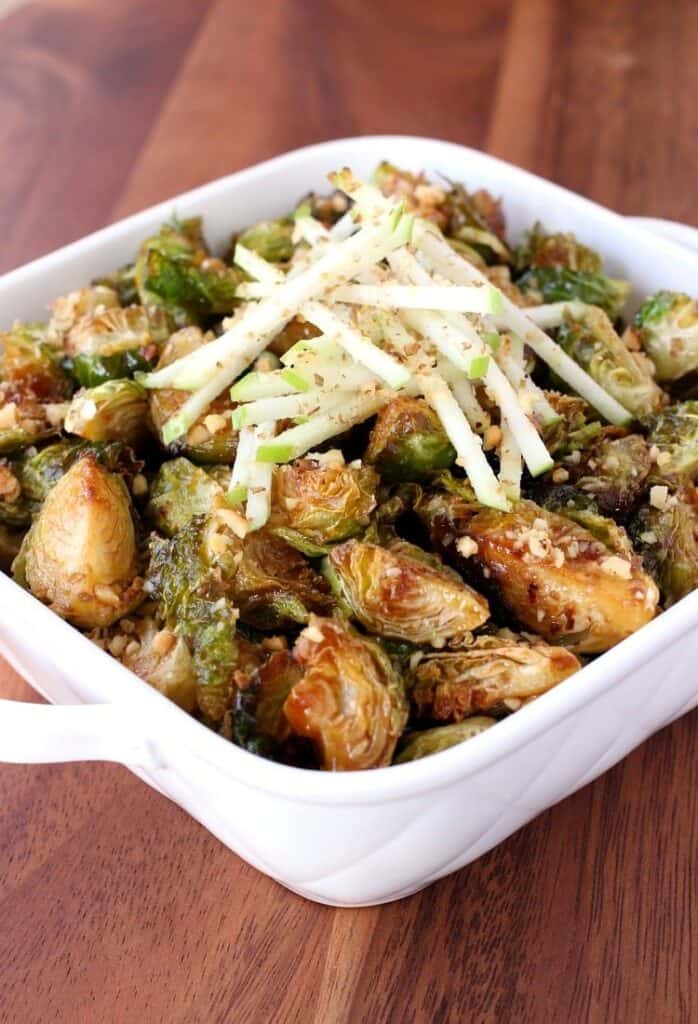 Take some sprouts, fry them and cover them in our famous whiskey glaze? You can't go wrong with that. Add some sliced apples for a tart crunch and you've got a home run!
I actually have a whole board over on Pinterest dedicated to this! So if you're looking to get more vegetable recipes in your menu planning or just need some crazy good side dishes for dinner or a holiday, head over and check it out!