Cold Spiked Apple Cider Cocktails are delicious, boozy drinks made with apple cider! These cider cocktails are perfect for brunch, parties or happy hour. They are also an amazing cocktail to serve at Thanksgiving!
Have you ever tried cooking with apple cider? You'll love these Hard Cider Lamb Chops that literally take 15 minutes! Our Cider Brined Pork Chops turn out so juicy and tender, no dried out pork here! Or for a more comfort food feel, try this Slow Cooked Creamy Cider Chicken!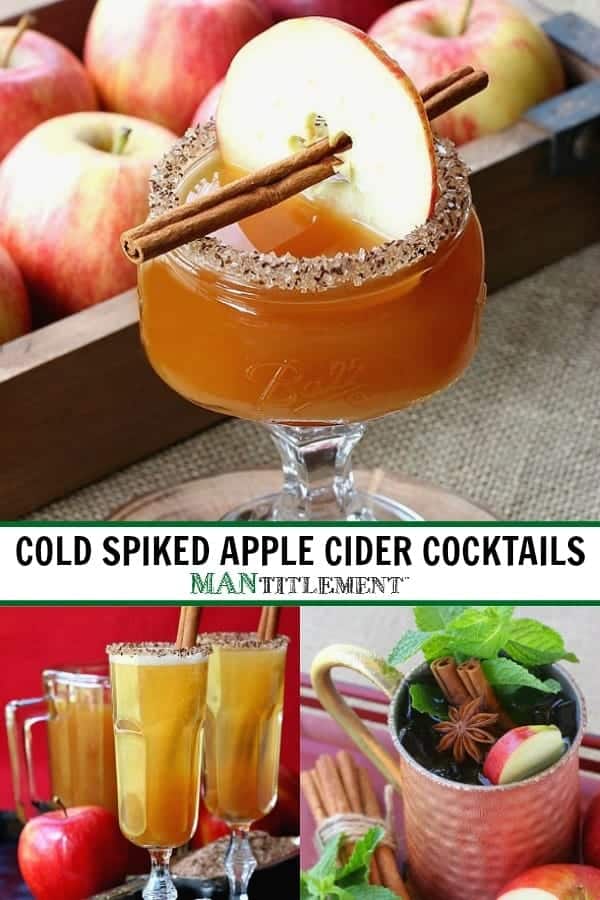 Cold Cider Cocktails…When It's COLD?
What I like most about the weather changing from my most favorite season, summer, to fall and then winter is mostly just about the food and cocktails.
There's nothing more comforting than a beef stew cooking away in the oven or a big pot of soup going on the stove. Those are my comfort foods and the cold weather gives us a reason to make then, and eat them. Because I'm not into skiing or really any winter sports, besides watching some football on tv, I'm all about making some comfort food dinners and hanging out where it's warm. Inside.
So that gives me good reason to crank up the fire place and make some of these Cold Spiked Apple Cider Cocktails! Cider cocktails are so tasty and refreshing, I hate saving them for just one certain time of the year.
You can find apple cider most times of the year at the grocery store, not just during the fall season so look around. A good quality unfiltered apple juice will make a good stand in if you can't find apple cider!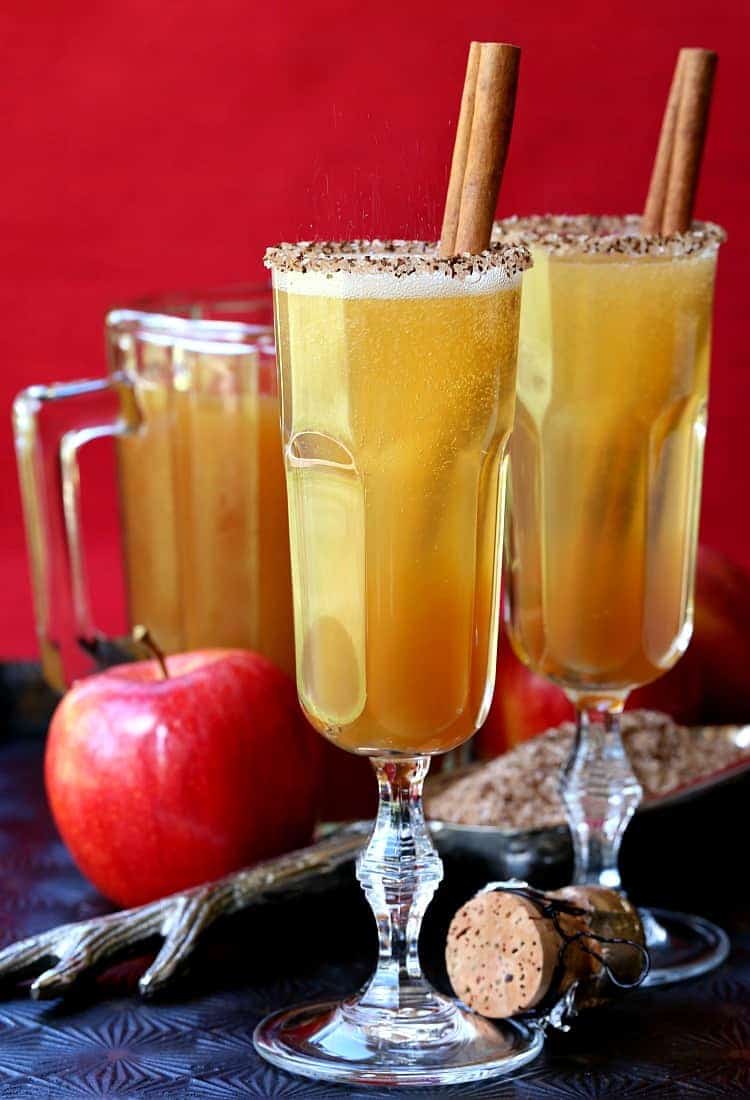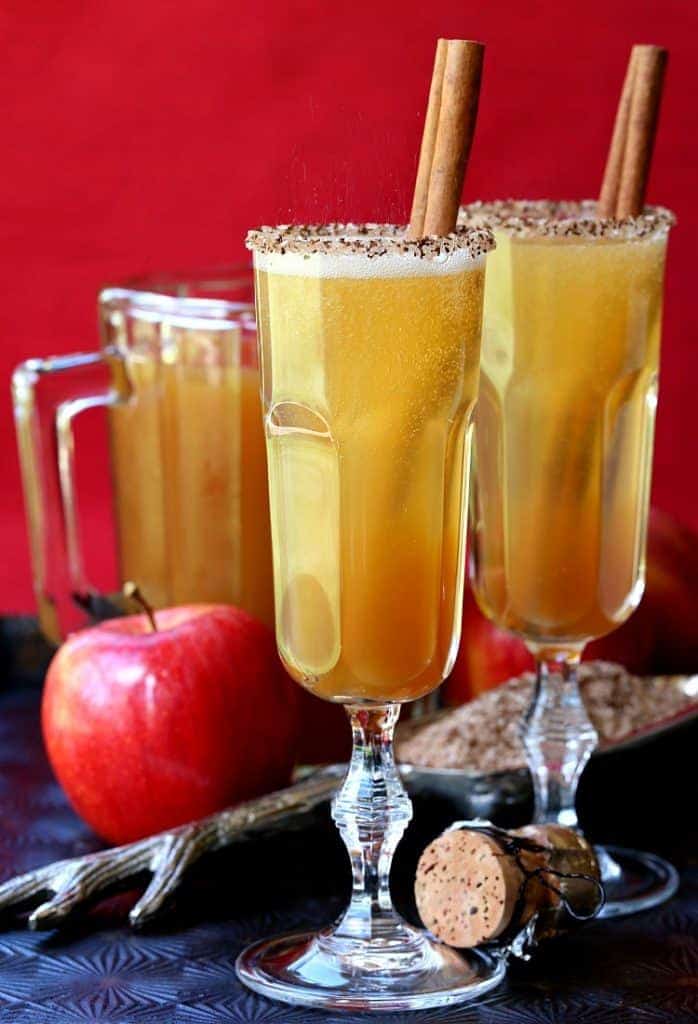 We don't want to forget about cold cider drinks for breakfast…or brunch. These Apple Cider Mimosas are going to be perfect! An apple cider champagne cocktail that is a refreshing as it is crisp and delicious.
But hey, don't let me stop you from serving this mimosa recipe at happy hour. We're planning on making them for out Halloween party this year – adults only of course!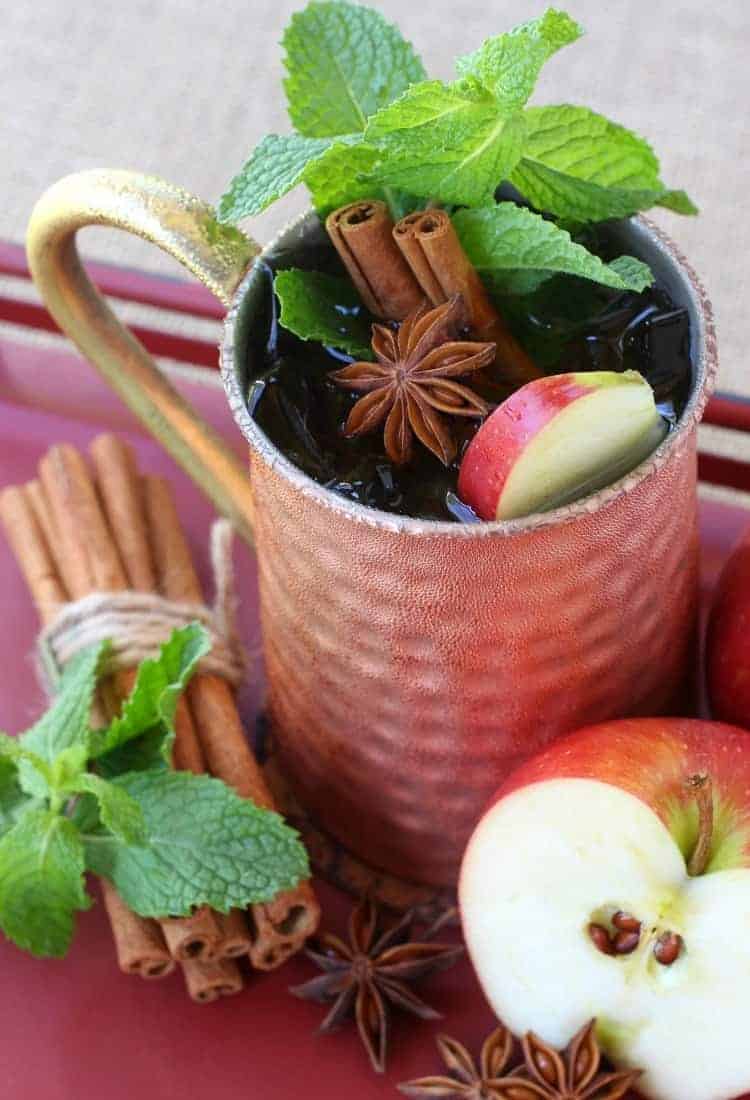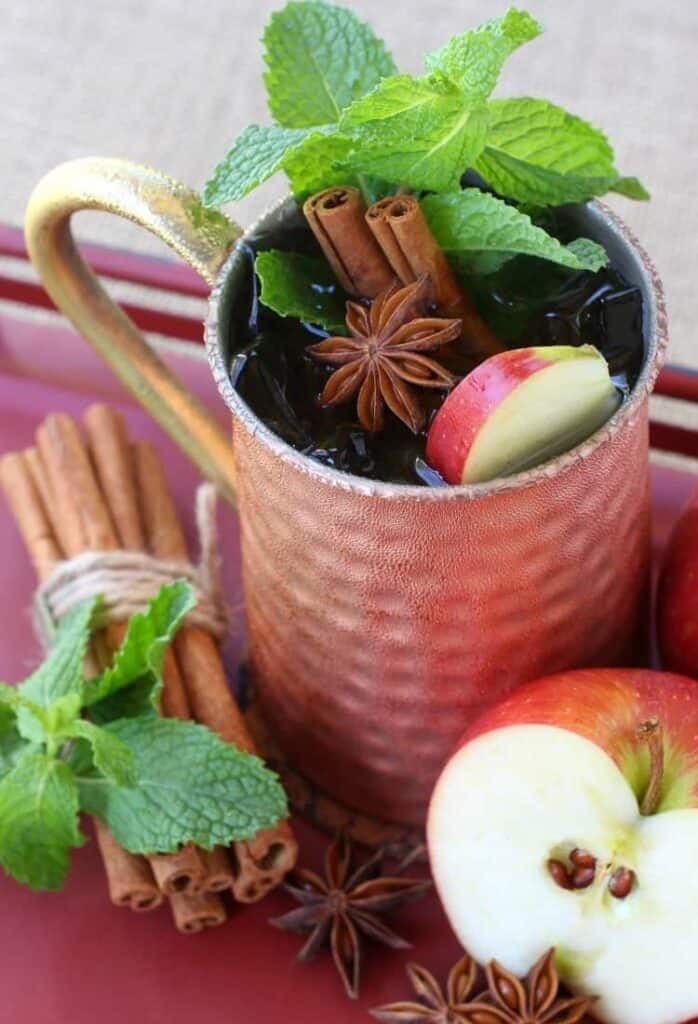 And sometimes it's NOT cold in the fall, am I right? We've had fall days reach almost into the 90's here in New Jersey so you're going to need a cool drink!
When you make this apple cider mojito recipe, don't forget all the garnish because it adds so much flavor to the drink!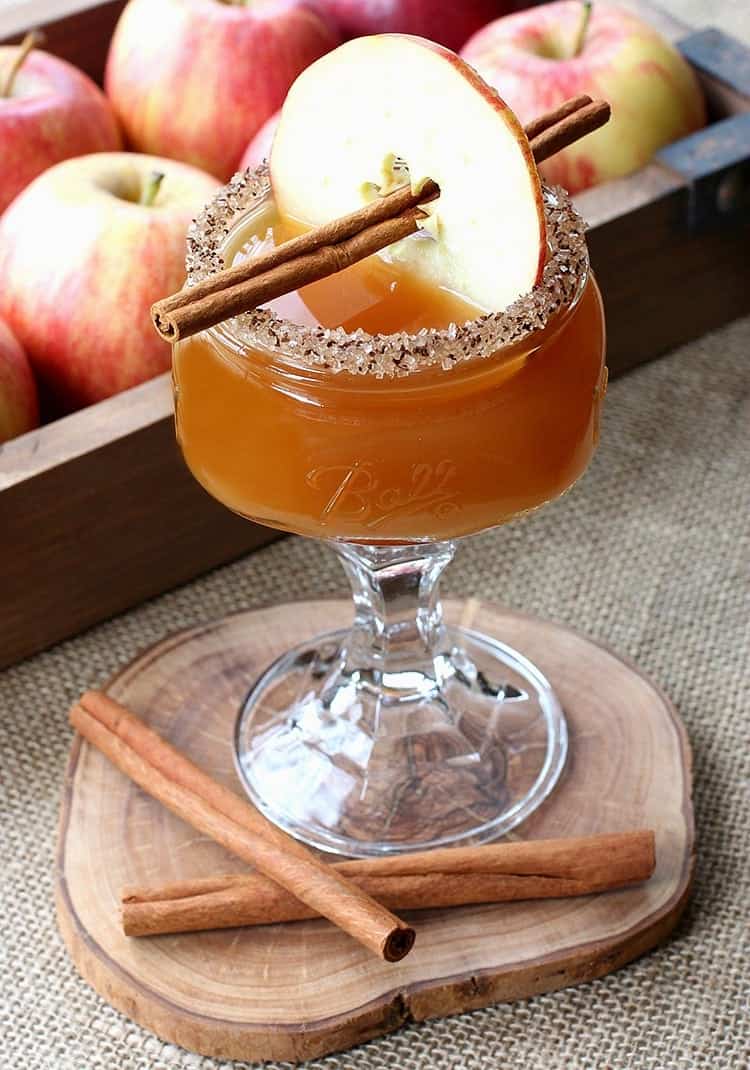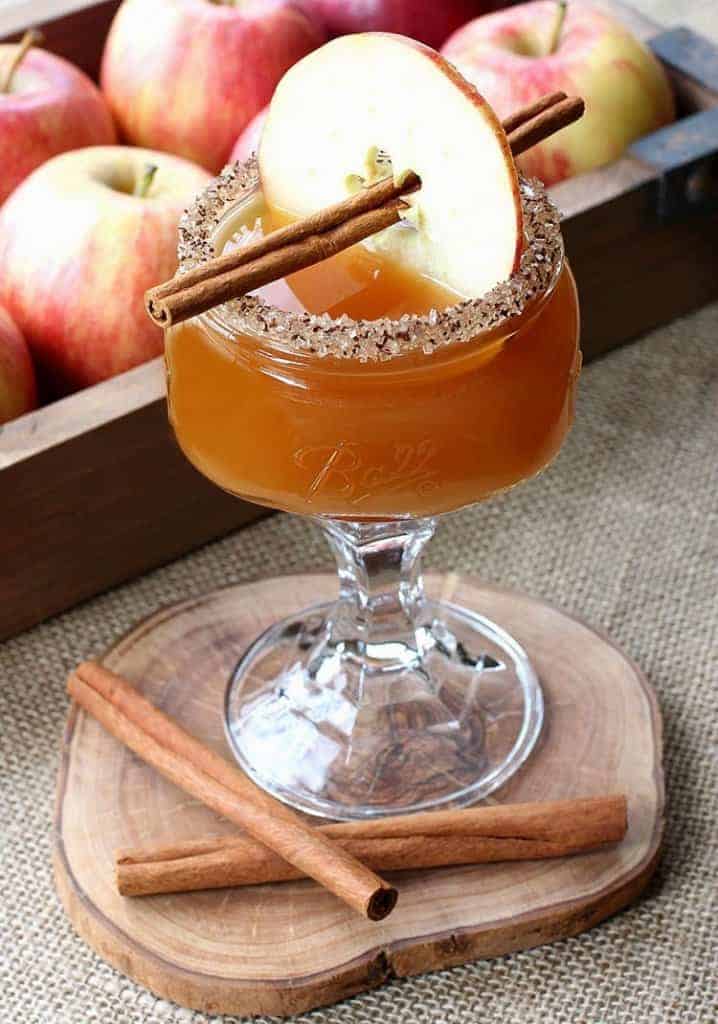 The glass here is the really fun part about this drink, but also don't let that sugared rim fool you. This apple cider martini has a tart but sweet apple flavor that definitely packs a punch!
Serve this apple martini recipe to your friends, light a fire and sit back and enjoy. The cinnamon sugar rim is not just there to be tasty, it'll help cut all the booziness going on in this martini!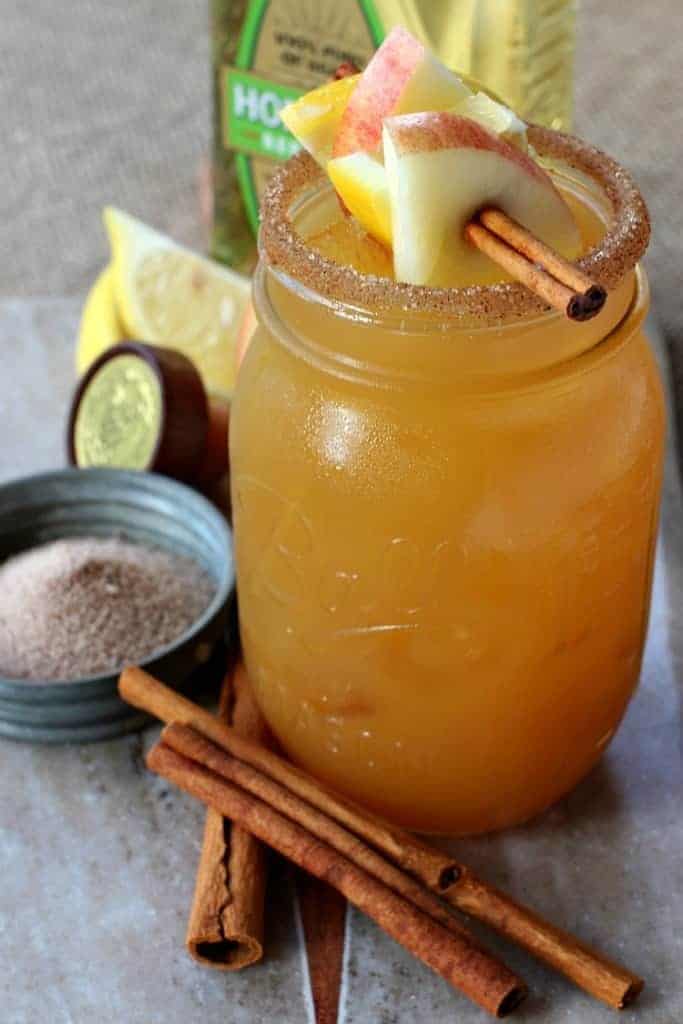 Let's not forget about our boozy friend, tequila. Tequila and cider go together surprisingly well if you haven't tried it before. Tequila cocktails are always a hit with my friends and family, so mixing tequila with apple cider seemed like a natural choice.
This apple margarita recipe is simple to make and can be done in large pitchers ahead of time if you're serving them for a party!
Sparkling Fireball Apple Sangria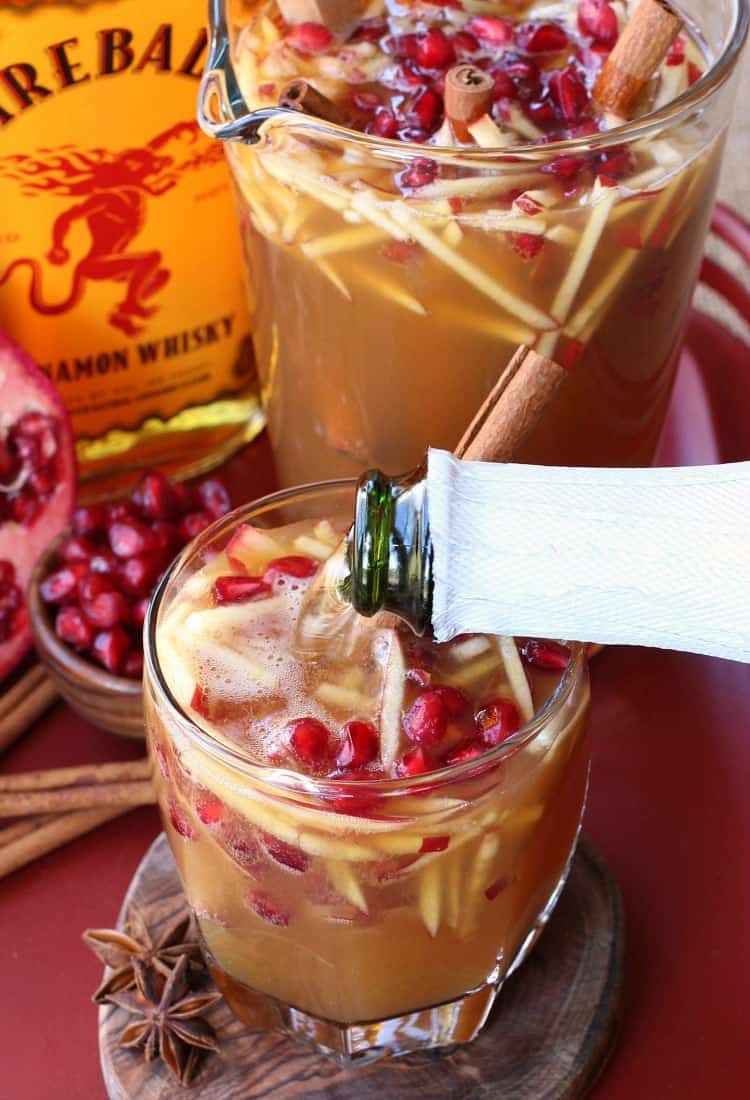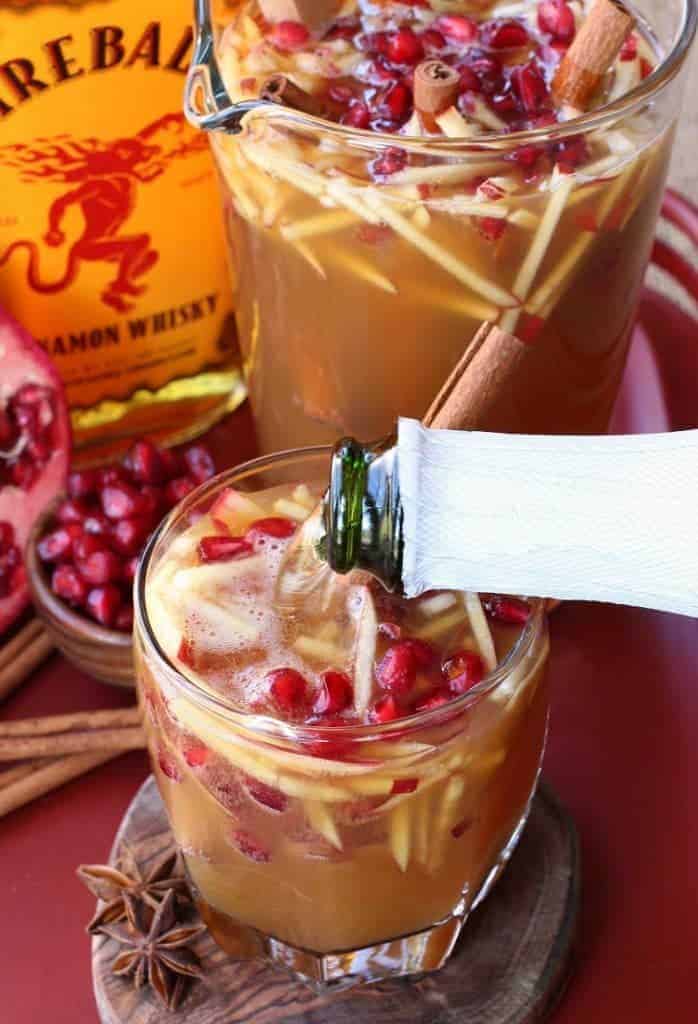 Talk about a showstopper! A sangria recipe that looks as good as this is going to be a hit at any party. Any Fireball mixed drink recipes are going to make people sit up and listen…Fireball has quite the cult following with the younger crowd.
OK, so I'm not the younger crowd but listen up. This is actually where I think Fireball Whiskey has its place. Mixed into a cocktail recipe with lots of other flavors going on. So you get the strong cinnamon flavor but that's not ALL you'r tasting. It's sangria perfection!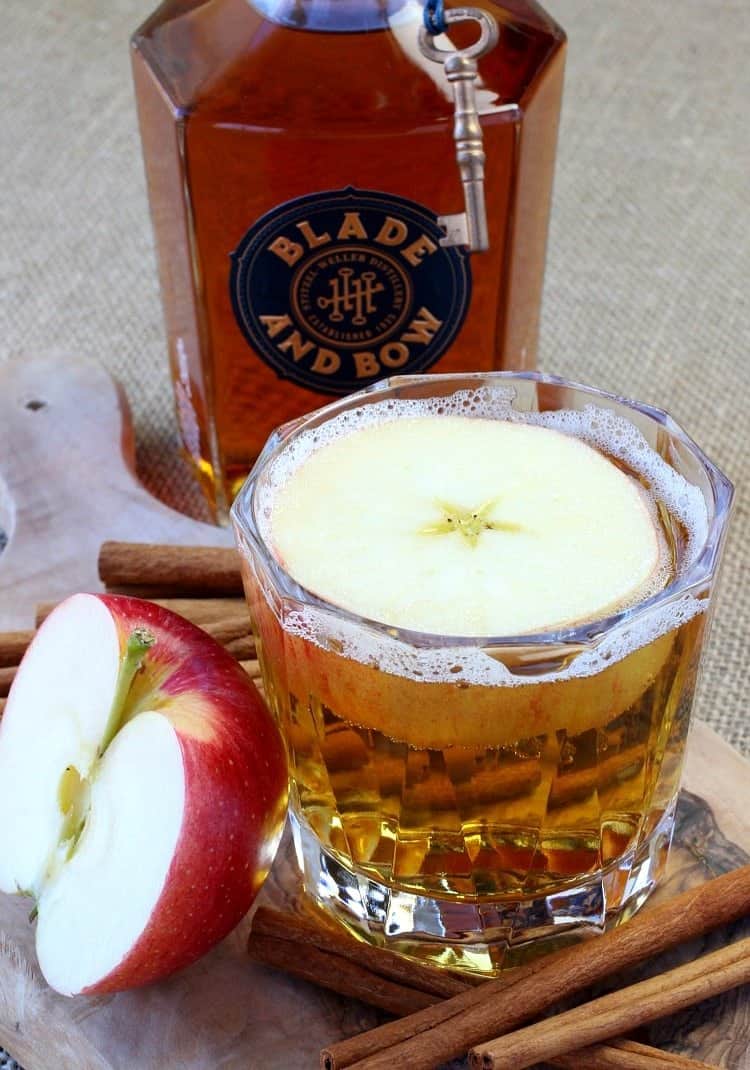 This apple bourbon cocktail is one of may favorite fall cocktail recipes. If you look closely, you'll see that there is a large piece of apple just floating on top of this drink. Not a thin slice for garnish, almost a half of an apple.
So you can have your drink and then a snack after. But the thick pieces of apple really flavors the cocktail as you're sipping it so it is actually there for a reason. Plus it looks cool too, so there's that.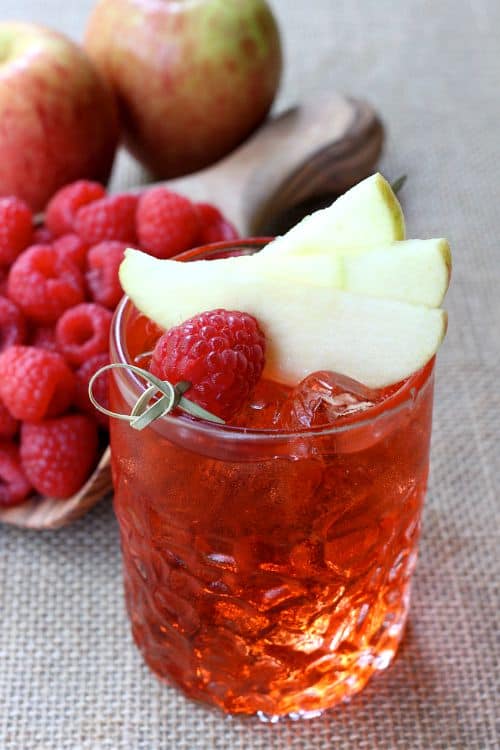 This drink is made with hard apple cider so it's going to sneak up on you. The sweet raspberry liquor adds so much fruity flavor along with Crown Apple whiskey, we had to add something to cut the sweetness.
Hard apple cider isn't as sweet as regular apple cider so it was the perfect solution for this fall cocktail!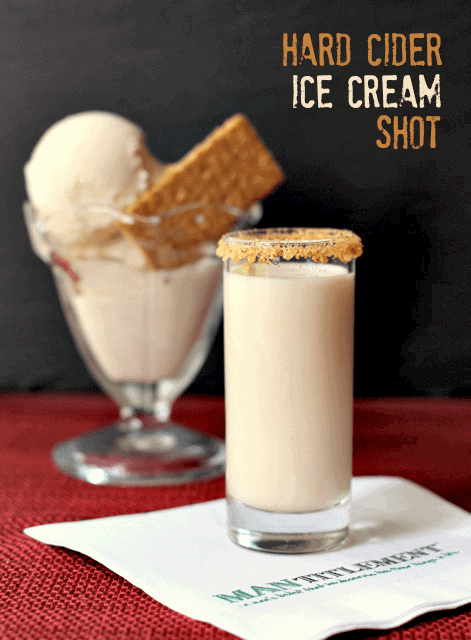 Now we're getting into some dessert cocktails. This Hard Cider Ice Cream Shot tastes just like a boozy milkshake kicked up with apple flavor. You can serve these shots along with or instead of dessert at your fall party!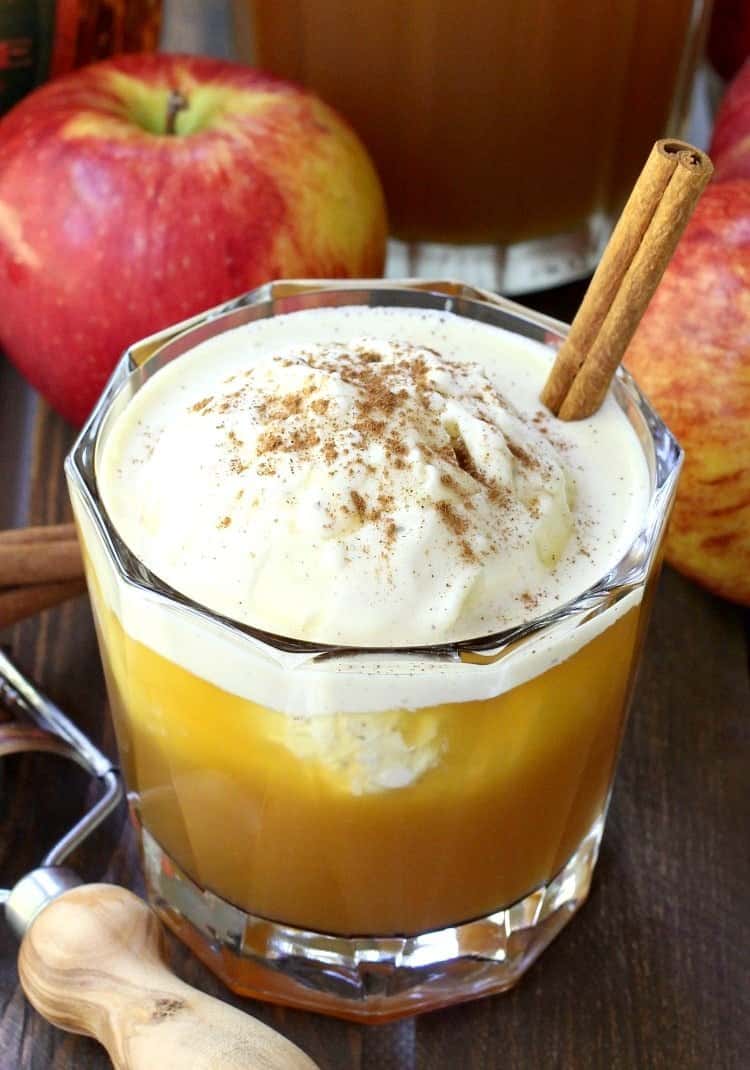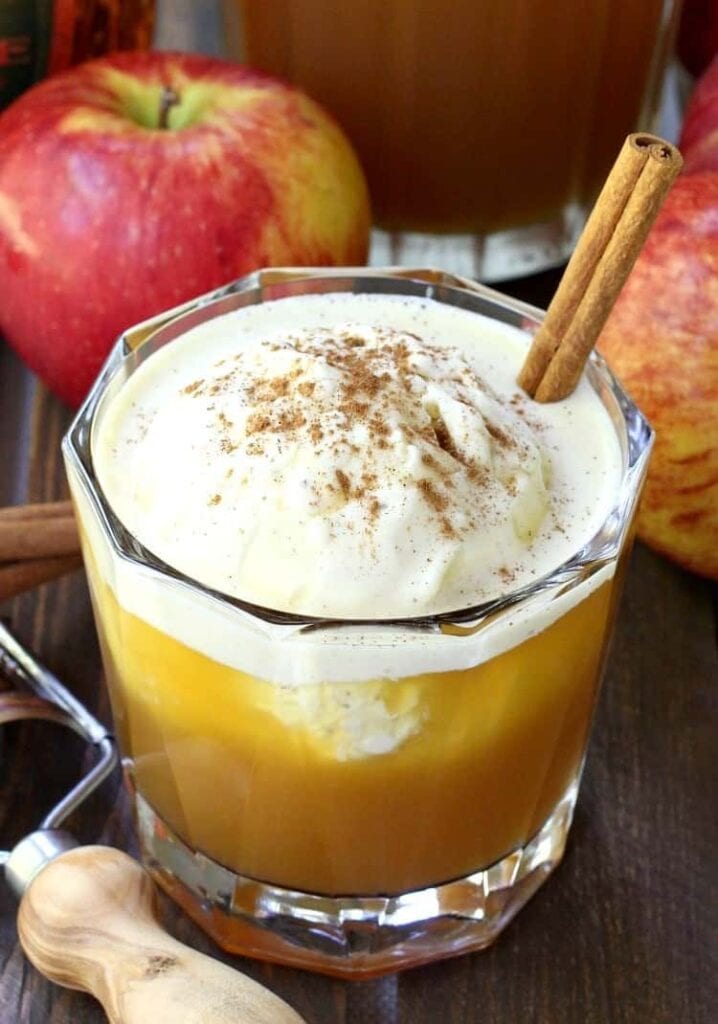 Another delicious dessert cocktail, this whiskey apple pie float will definitely impress your guests! A take on a root beer float, but the apple flavored boozy kind.
Get creative with the ice cream flavors you add on top, but for me, vanilla is the perfect flavor!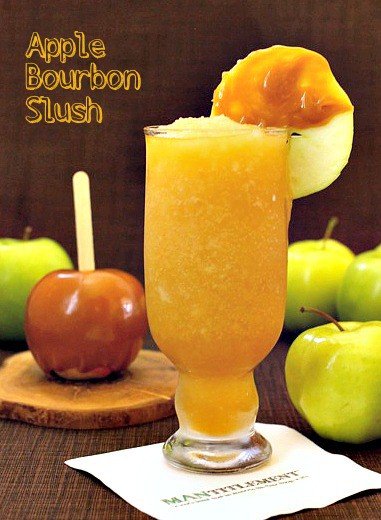 We have an amusement park by us that serve apple slushies that are so delicious, we have to get one every time we go there. Of course, we had to add bourbon and apple liquor to ours to make it more fun for the adults!