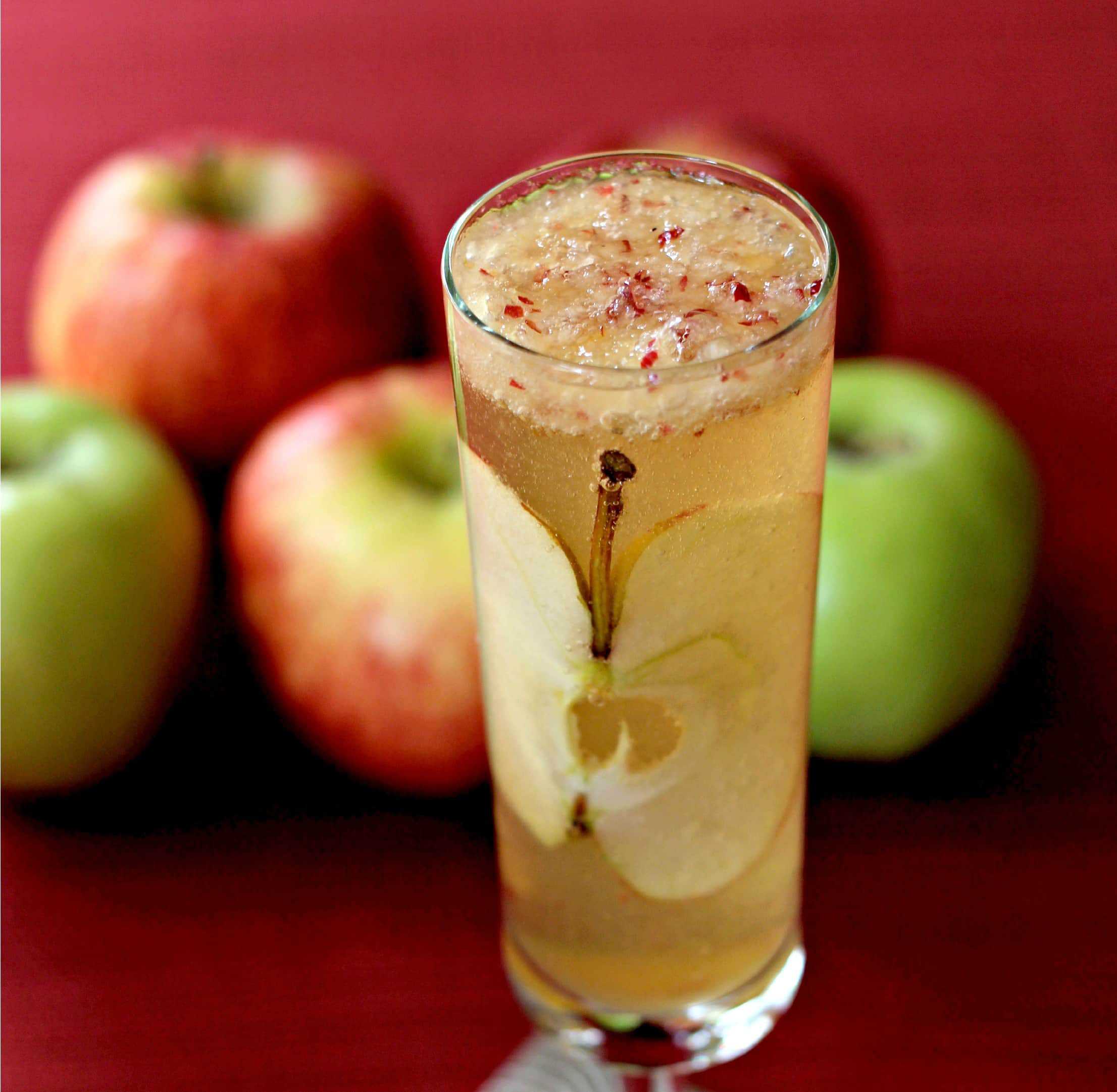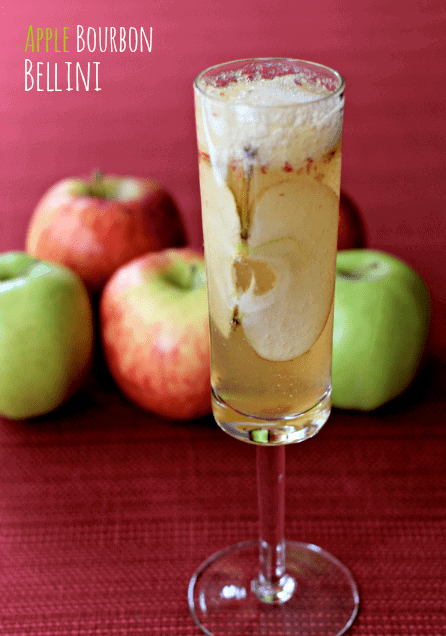 It's a great cocktail Friday – my first post is live on Food Fanatic today! It's an Apple Bourbon Bellini, and not your typical sweet bellini, this one has some kick to it.
Food Fanatic is a website that hosts several different amazing food bloggers, bringing together all of their best recipes in one spot. I'm pretty excited that I was lucky enough to be invited to join their team, I can't wait to start making some cocktails…or some more cocktails…
I've been asked to contribute cocktail recipes to the Food Fanatic site (it's like they already know me) so I'll be posting lots of unique drink recipes over there that you'll have to be sure and check out.
My first post today is an Apple Bourbon Bellini – and it's a serious cocktail – I promise you. This Apple Bourbon Bellini has a homemade apple puree and Red Stag Hard Core Apple bourbon mixed in with the prosecco. The recipe is below but click over to check out the whole post at Food Fanatic!
So check back on Mantitlement and the Food Fanatic website to get my latest drink recipes that I know you're going to love. I'm looking forward to getting to know the team over at Food Fanatic and hopefully I'll get to learn a lot from them along the way!
Cheers!