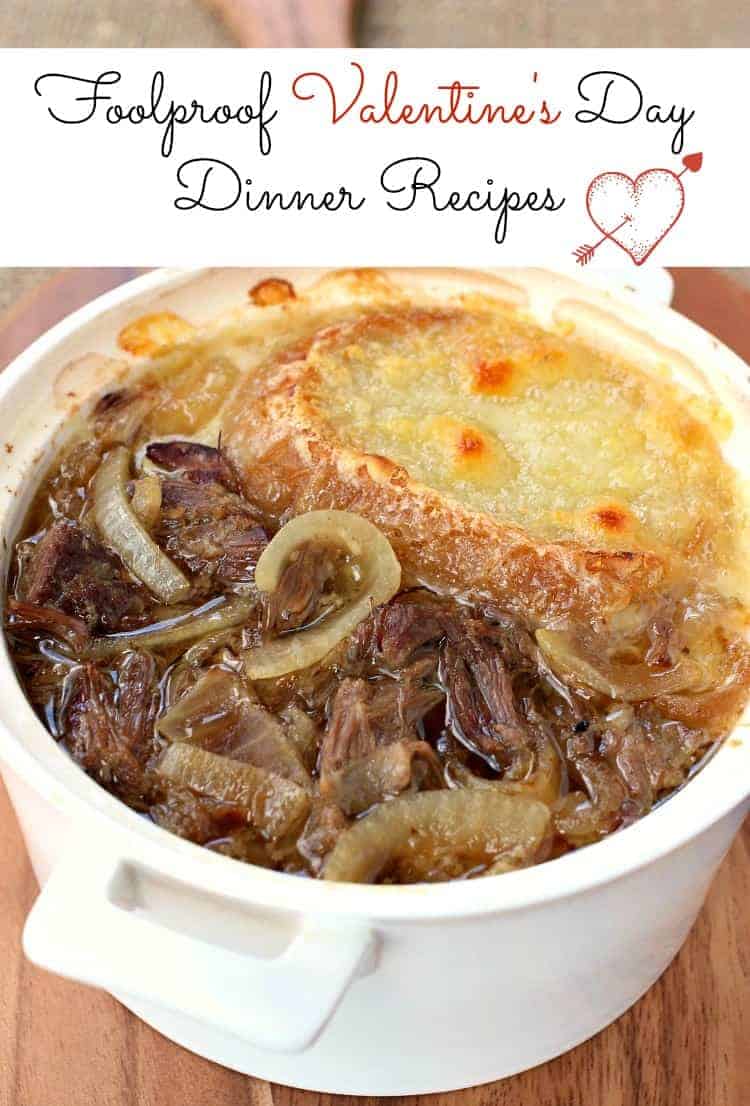 Foolproof Valentine's Day Dinner Recipes
These Foolproof Valentine's Day Dinner Recipes will make your special dinner even better! Make delicious dinner at home instead fighting holiday crowds!
We've got some great cocktail ideas, too! Try this Mississippi Mud Pie Martini for a chocolate treat, or a Blood Orange Gin Martini to get the party started!
Going out to restaurants on Valentine's Day can be good. Romantic, fancy, no one has to do the dishes…but it can also go another way…
Restaurants are crowded, service can be poor and the food can sometimes not be up to the usual quality you would get on a normal night going out to eat.
How To Have A Perfect Dinner Date At Home!
So my solution? Make your Valentine a home cooked meal they won't forget! Even a beginner in the kitchen can make the dinner recipes I'm going to show you here. All you need to know how to do is follow the directions!
Need more dinner inspiration? Check out our Dinner Category Menu, then head over to our Appetizer Menu to start the night off, lastly our Dessert Menu to end up the evening on a sweet note.
BUT don't forget – the Cocktail Menu! Everything from champagne cocktails to tequila drink to martinis!
We think dinner should be more than just the main course, so try and include one of our famous Side Dishes too. Once you start planning your menu ahead of time with recipes that you can make ahead of time, making dinner at home will be a snap.
For Valentine's Day or any holiday, making dinner shouldn't be stressful. Because once you've got everything from appetizers to dessert covered, you'll have plenty of tie to relax and enjoy your own party too!
For just a few of the kitchen tools used to make the dinner recipes in this post, check out the Amazon links below, we may earn a small commission from your purchase – at no extra cost to you – so happy shopping!
Foolproof Valentine's Day Dinner Recipes
Shop This Recipe!