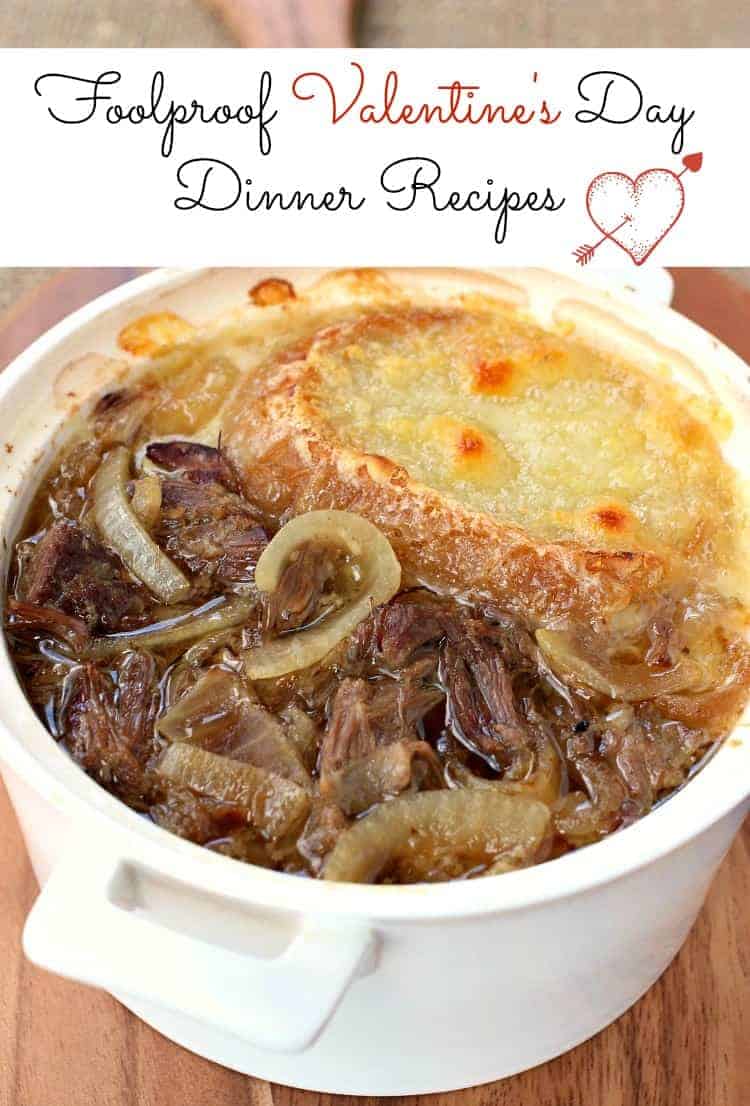 Foolproof Valentine's Day Dinner Recipes
This list of Foolproof Valentine's Day Dinner Recipes is going to help even the most beginner at home cooks look like you've been cooking forever!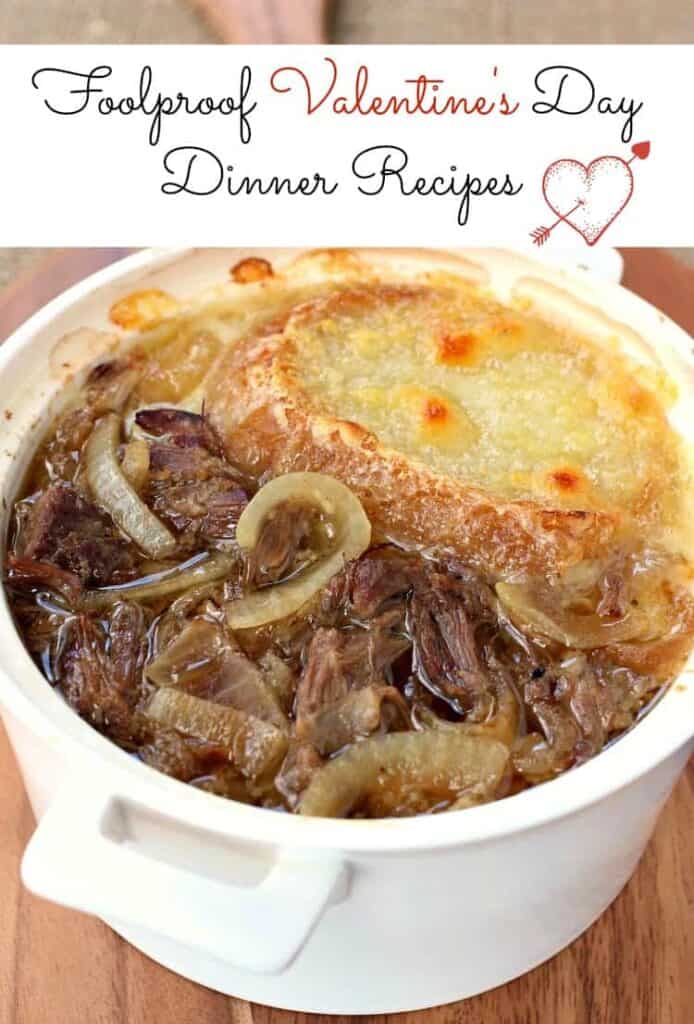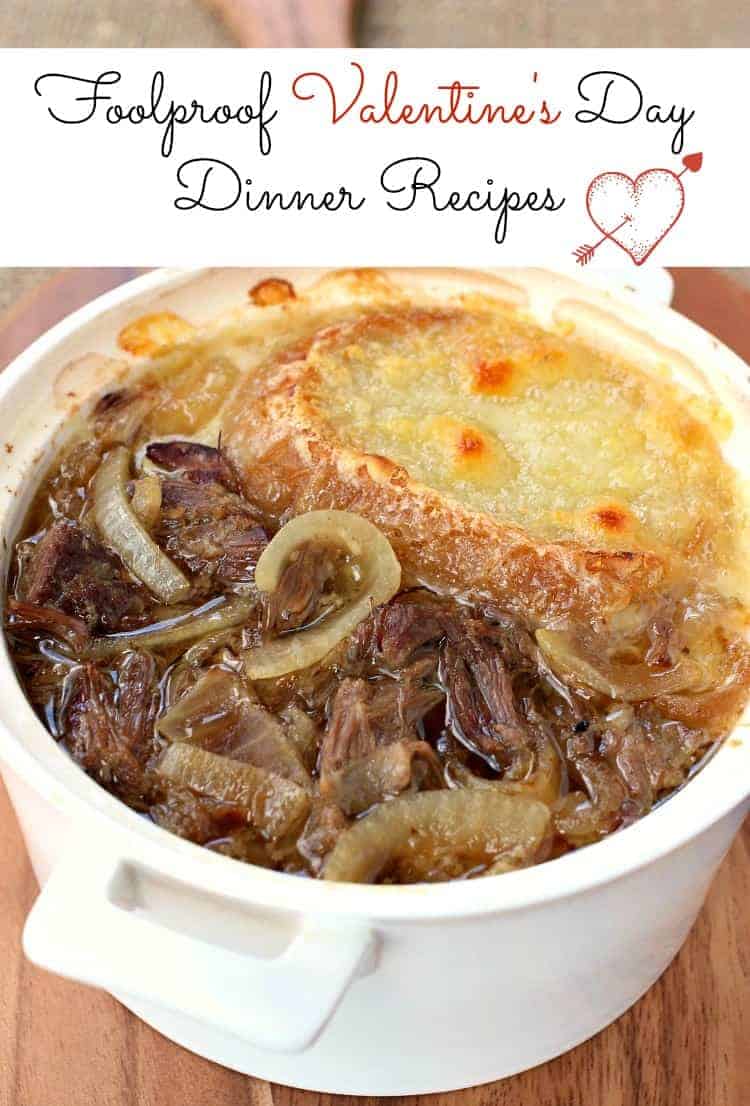 Going out to restaurants on Valentine's Day can be great. Romantic, fancy, no one has to do the dishes…but it can also be a disaster.
Restaurants are crowded, service can be poor and the food can sometimes not be up to the usual quality you would get on a normal day.
So my answer? Make your Valentine dinner at home! Even a beginner in the kitchen can make the recipes I'm going to show you here. They'll seem like you spent all day cooking but really you nailed this dinner in no time.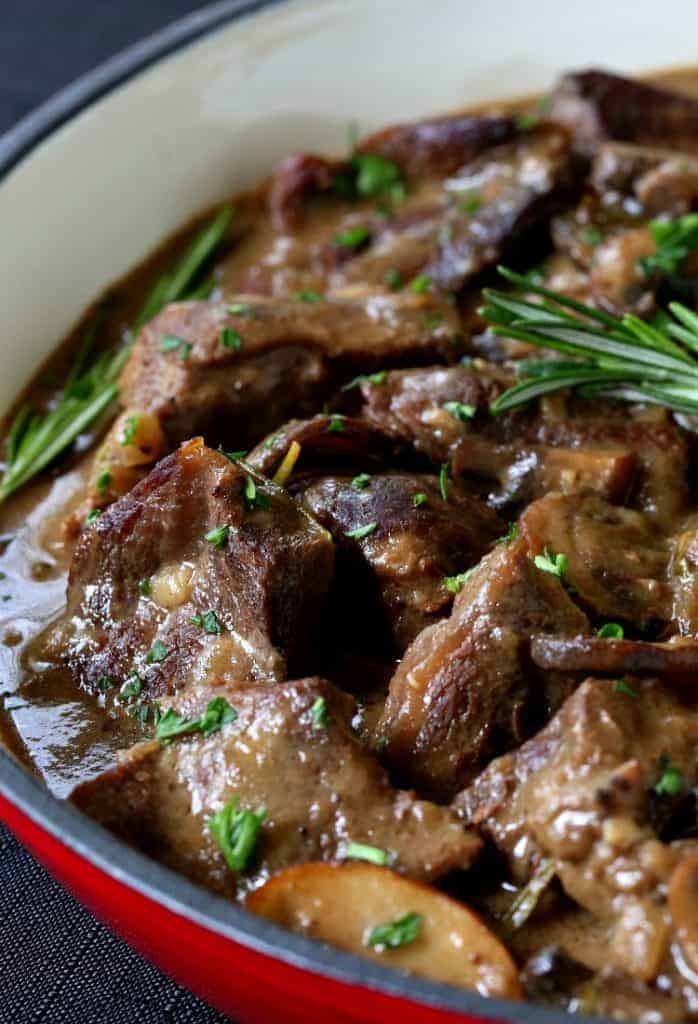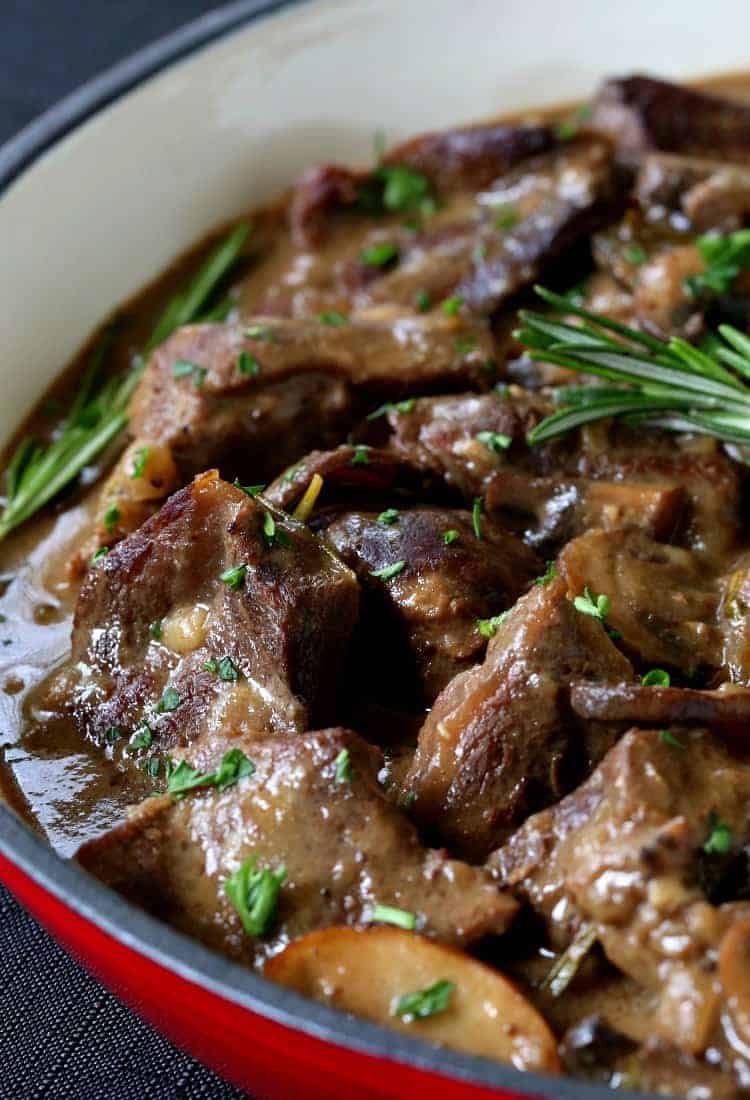 This stew does take a little while to cook, but the prep time isn't that long. It cooks down in the oven for an hour and a half but you could get this together the night before and just warm up before dinner. One bite and your Valentine will be in love.
With the stew at least.
Slow Cooker Jersey Pot Roast –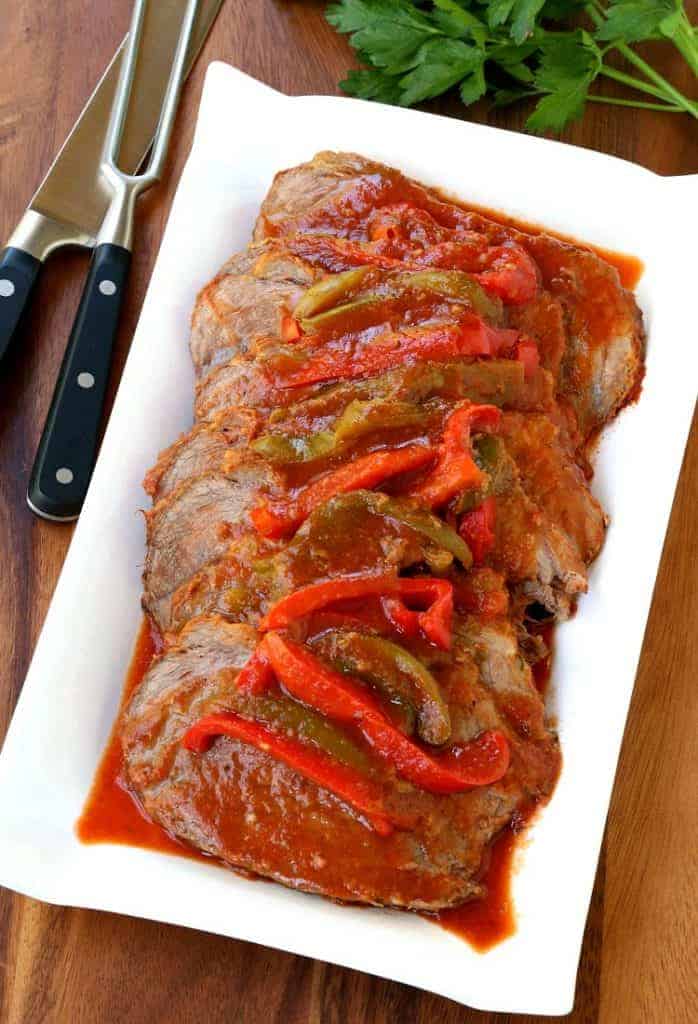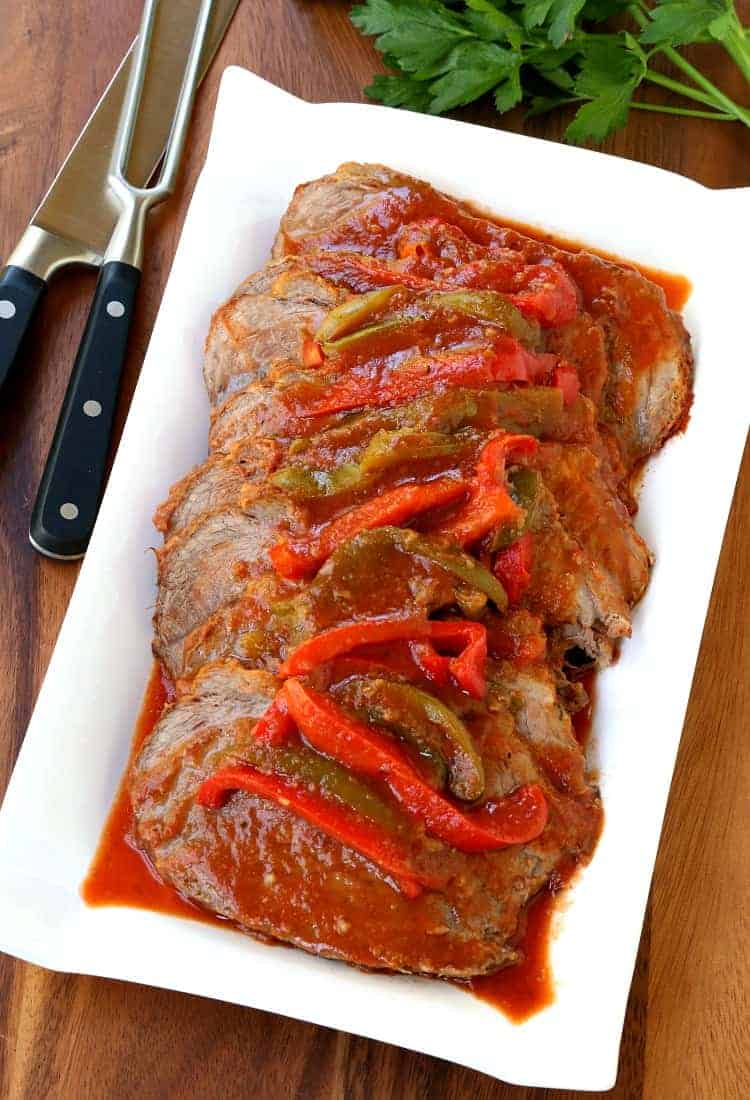 If you have a few minutes in the morning, you can definitely get this pot roast together and have it waiting for you by dinner time. All you need to do is open the wine!
Italian Wedding Meatball Pasta Bake –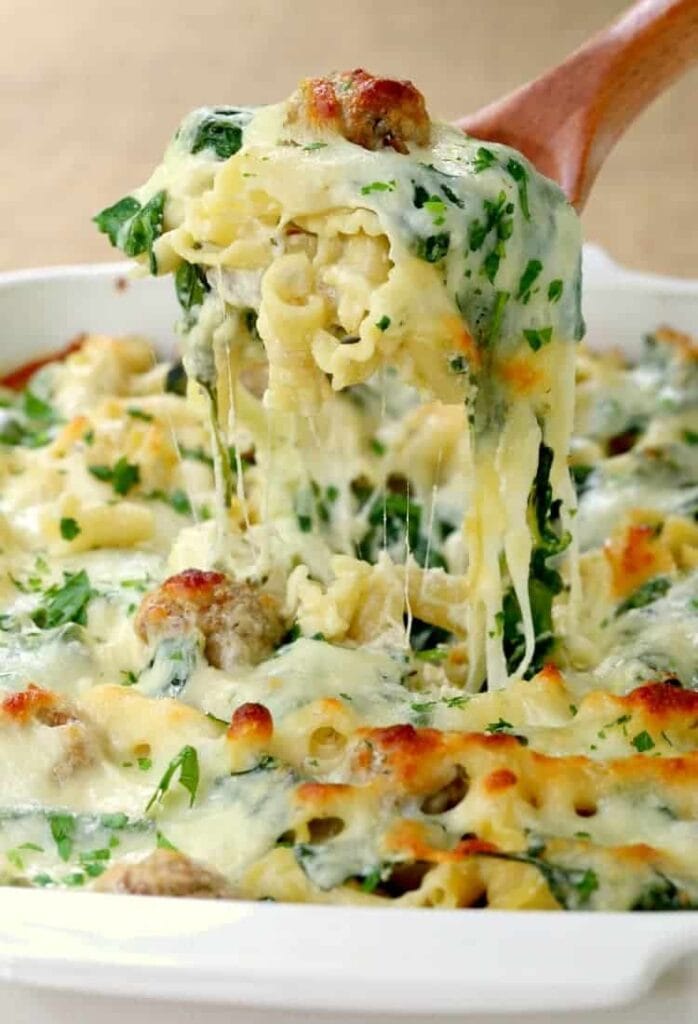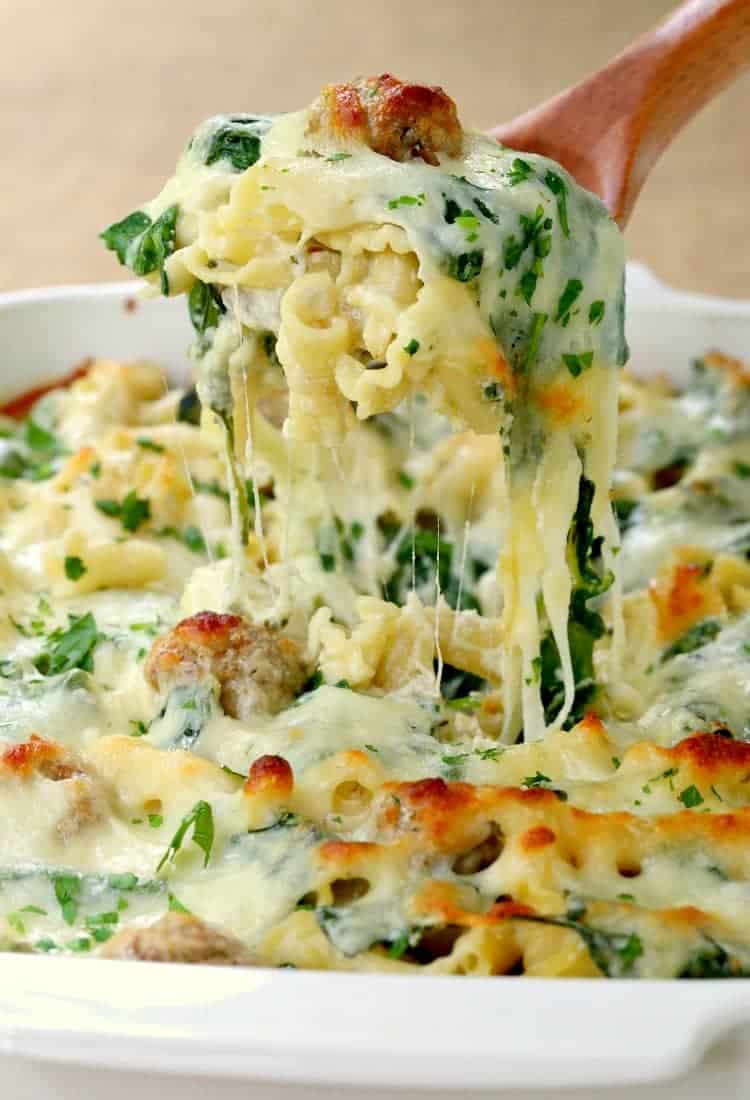 This cheesy pasta dish only bakes for 30 minutes and uses frozen meatballs from the store to save some time. But again, you can make this up the night before too and bake it while your sipping on champagne.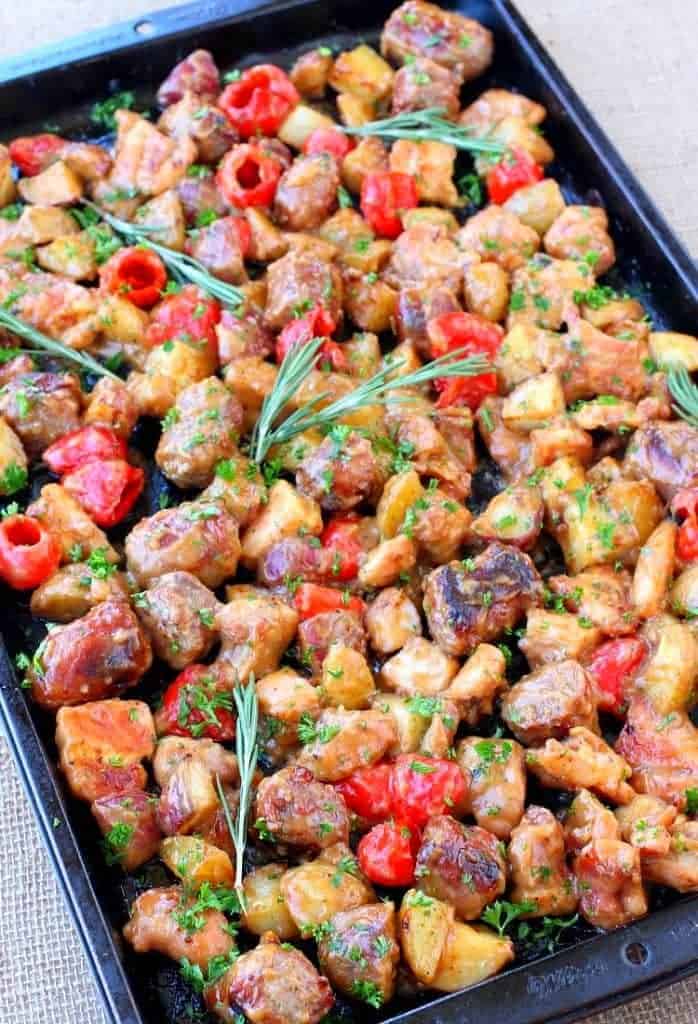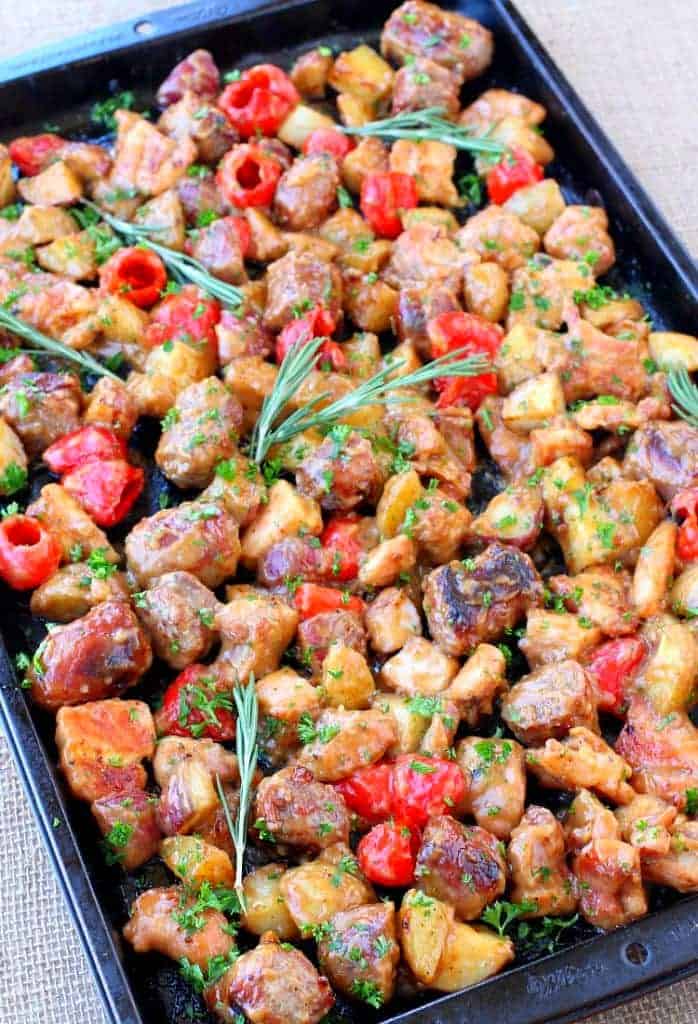 We make this dinner a lot – the kids love it. But it's definitely special enough for date night. It's crazy tasty, a little spicy and a little sweet. Everything you need for a perfect Valentine's Day dinner!
Slow Cooker Beefy French Onion Soup –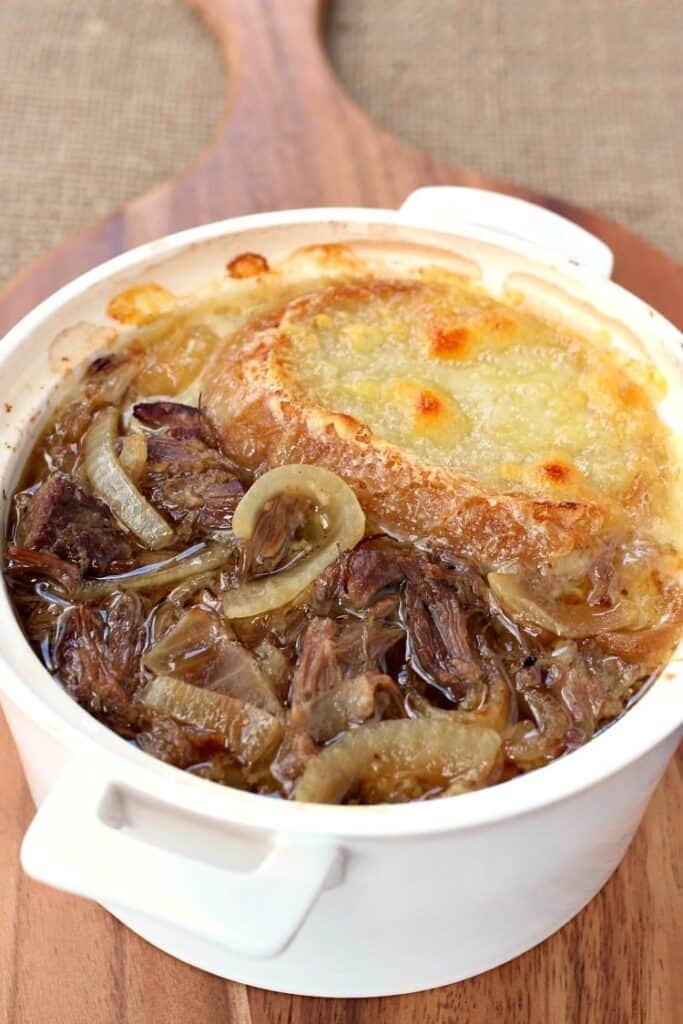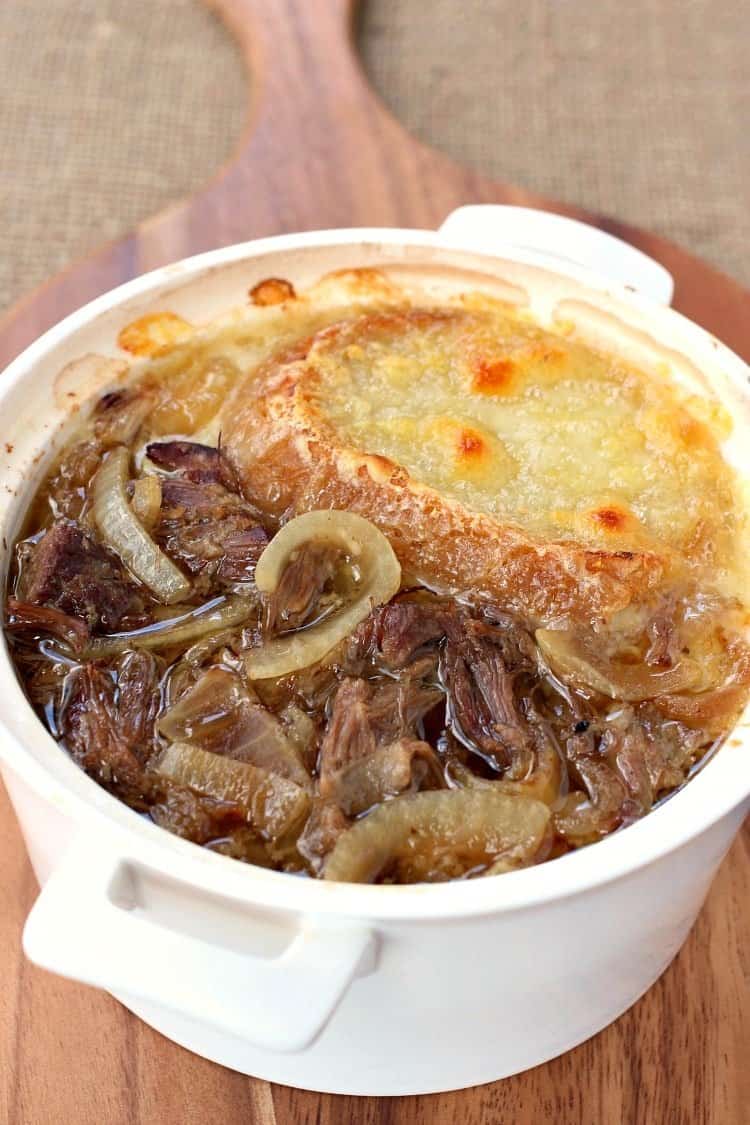 This could be a starter or the main course. The shredded short ribs in this soup slow cook to make the most amazing broth, your Valentine will think your a five star chef. But actually this soup is so easy to make, it'll all be done way before your guest even arrives.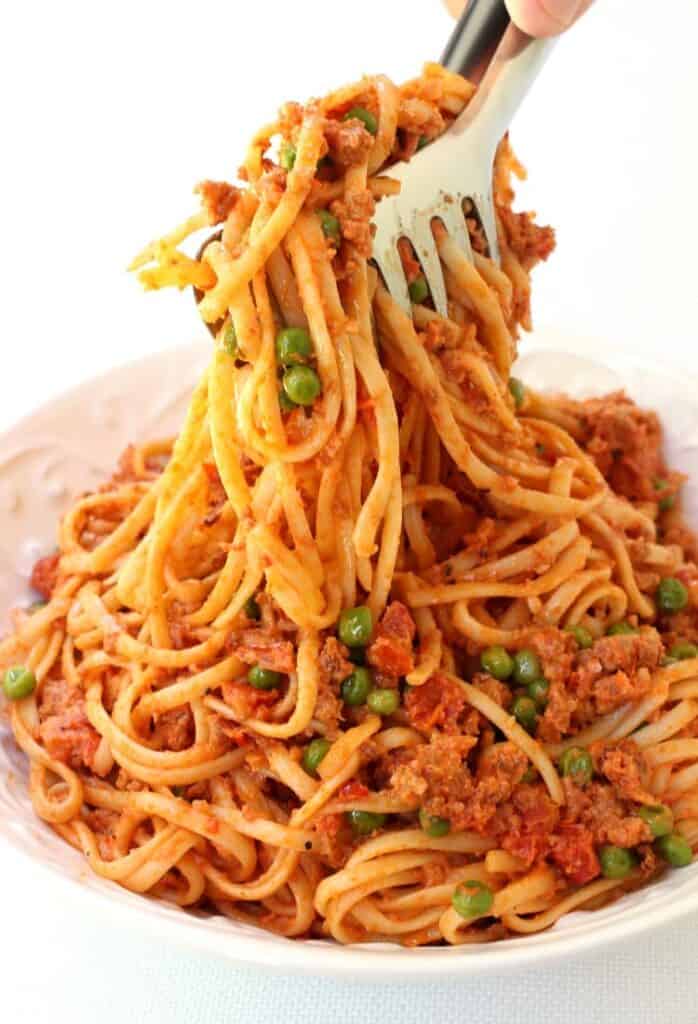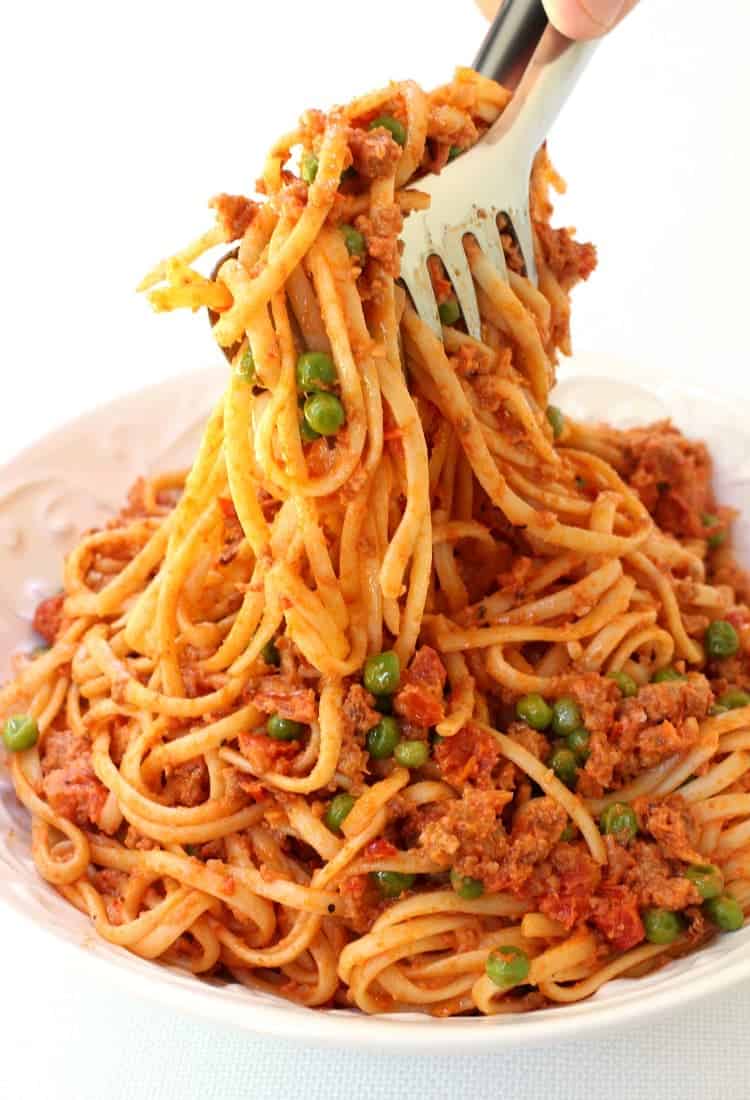 Pasta is always going to be a winner date night dinner, and this spaghetti is no exception. The sausage is cooked in a special way and blended into the creamy sauce so you get loads of sausage in every bite. It's one of our favorites!
Grilled Steak with Spicy Kale Chimichurri Sauce –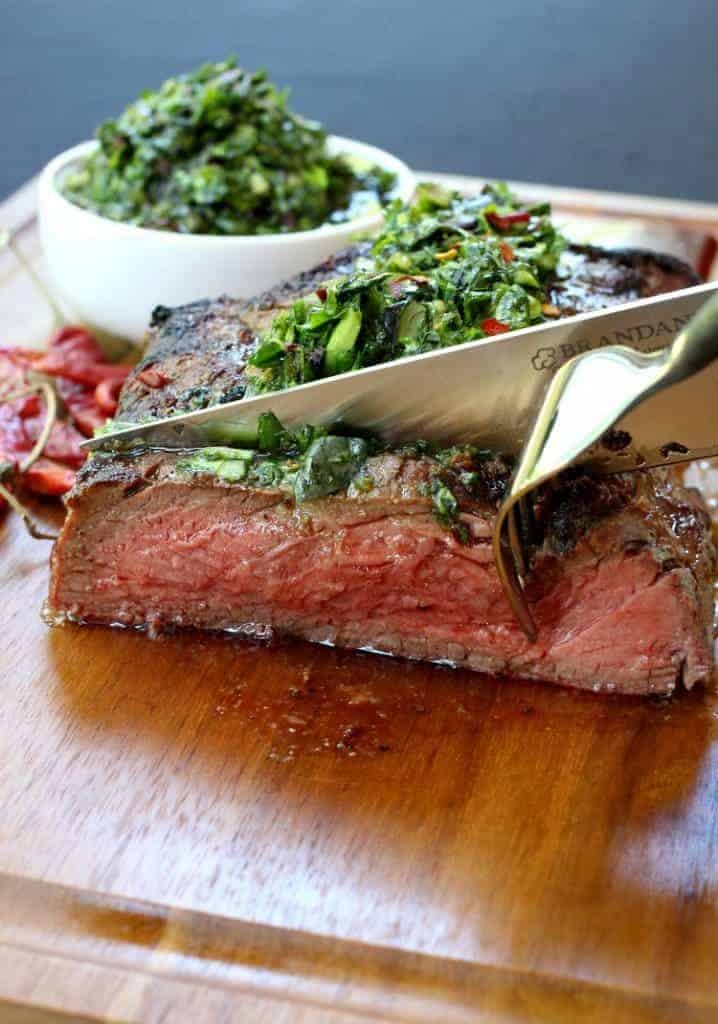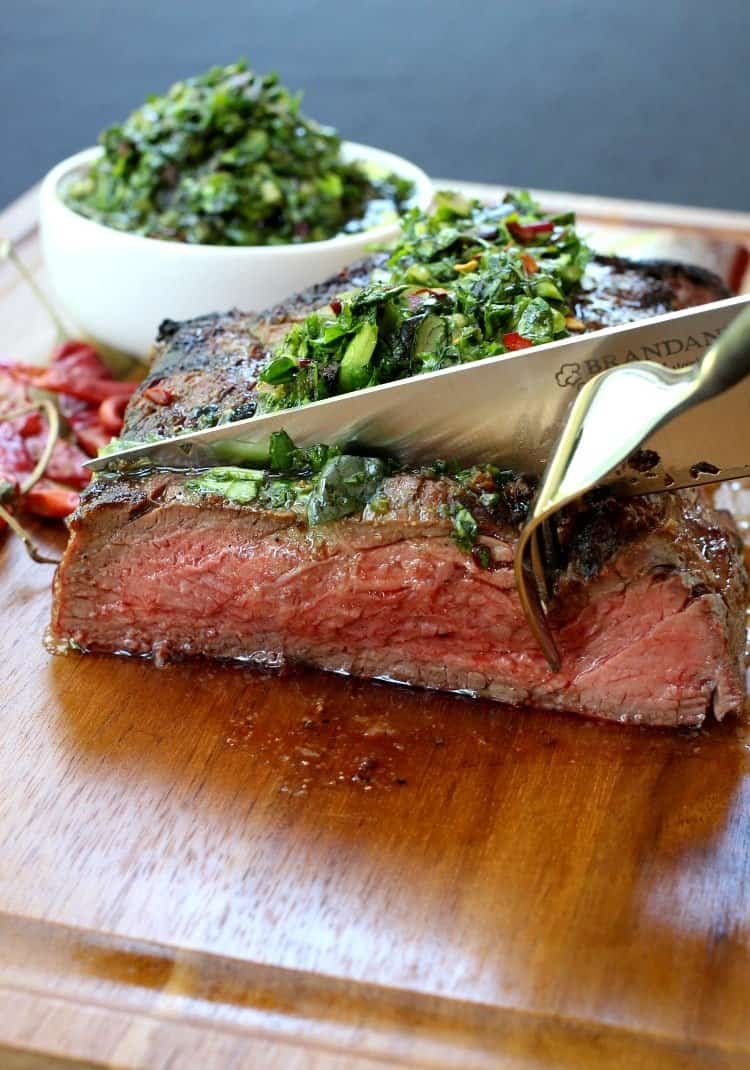 Now if you really want to impress your date with almost ZERO effort…make this steak. It's all about the sauce in this recipe which takes about 5 minutes to put together. Grill the steak, pile on the sauce and dinner is on the table in no time.
Ginger Beef and Green Bean Stir Fry –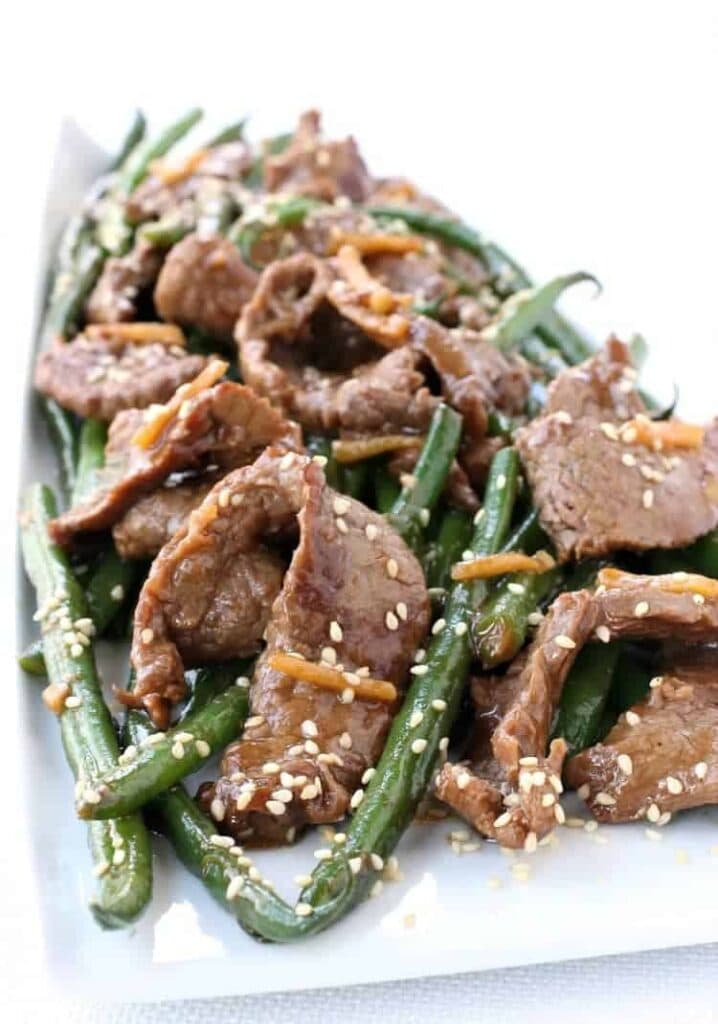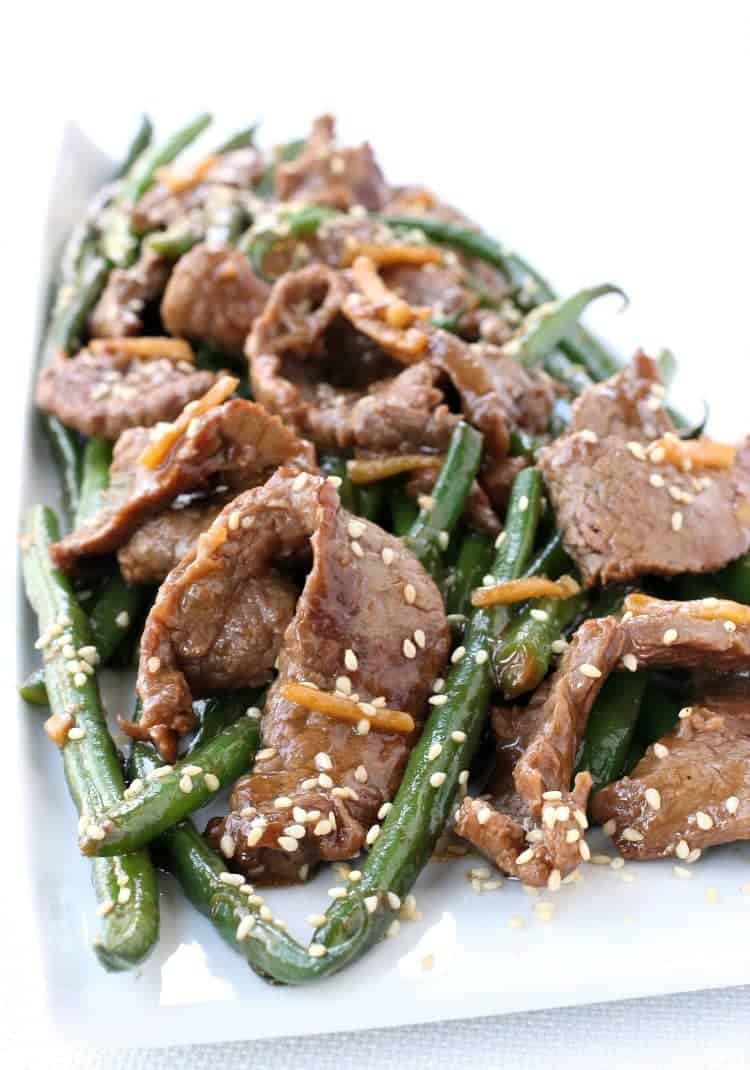 If you want to keep it super easy and healthy too, this stir fry is the way to go. Grab some chop sticks and a bottle of crisp white wine (or sake) for this one!
Chicken Cordon Bleu Meatloaf –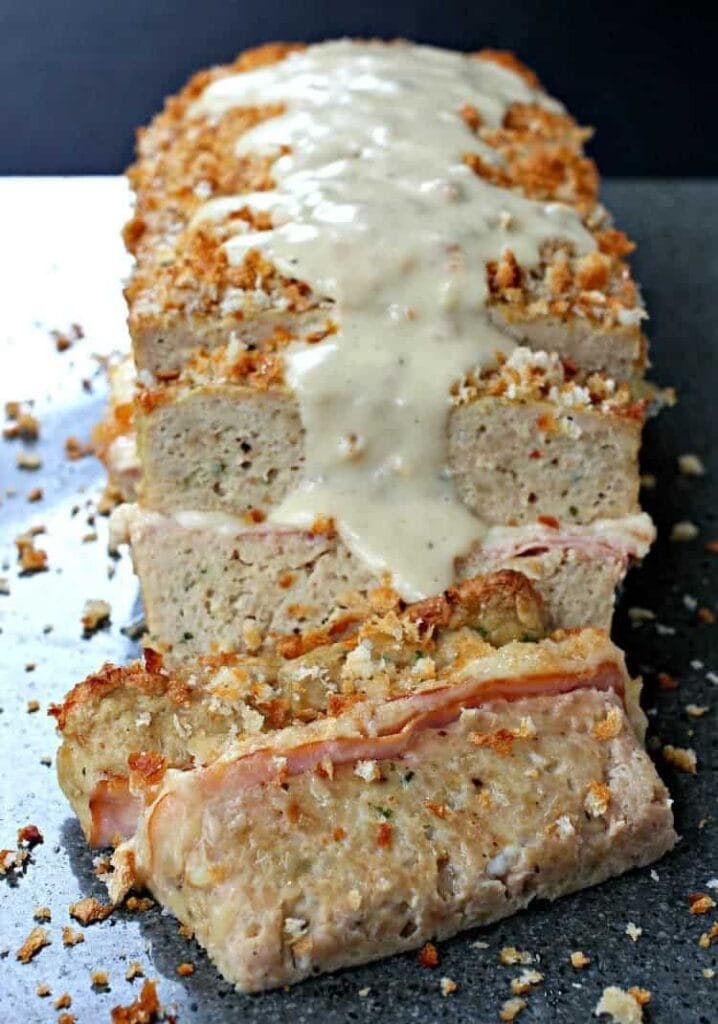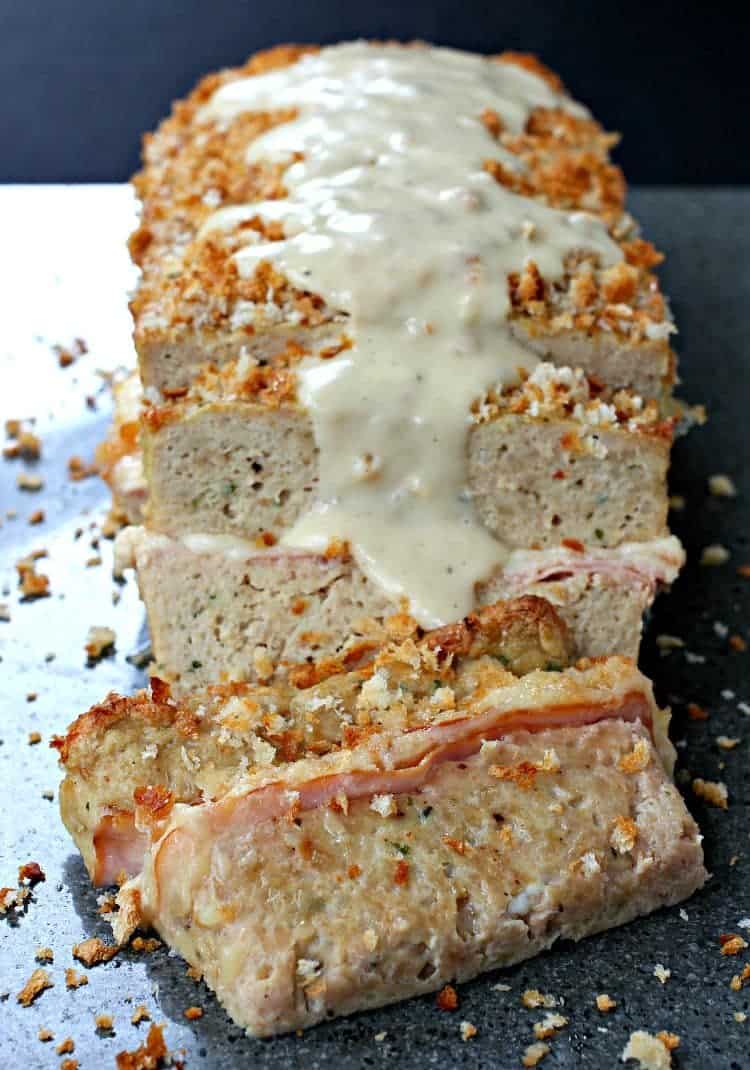 Now I know what you're going to say…meatloaf for a date? Yes. If it's this one. Now you might be having your Valentine's Day dinner at home with the kids, too. This is a huge hit with ours, but everyone we make it for loves it. This one hits all the points here too for Foolproof Valentine's Day Dinner Recipes, it's easy, super delicious and looks like it took you all day!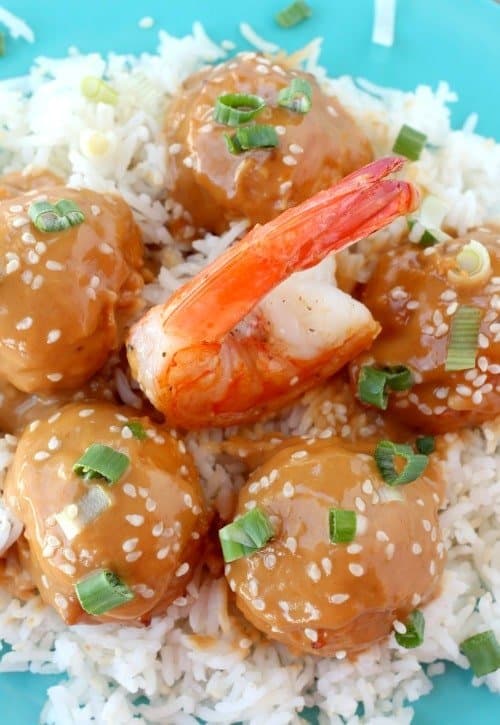 If you want to stick with fish, make a fish dinner that no one has seen before! These shrimp meatballs are so good, they'd be a hit at any special dinner. Keeping it light and easy, with out of this world flavor!
Let me know if you try any of these recipes next week for your Valentine's Day Dinner – any one of these Foolproof Valentine's Day Dinner Recipes is going to make you look like a cooking rockstar!
Shop This Recipe!