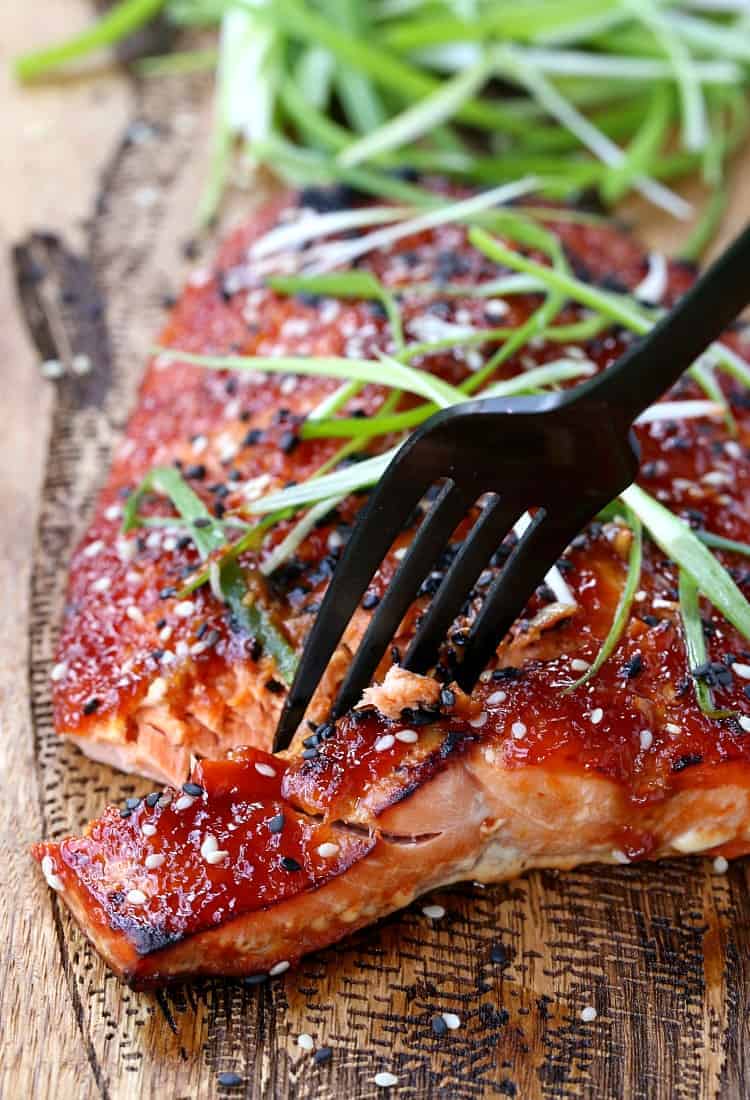 Oven Baked Asian BBQ Salmon
This Oven Baked Asian BBQ Salmon is an easy fish dinner to make at home! Just a few ingredients will get you on your way to a healthy restaurant style meal!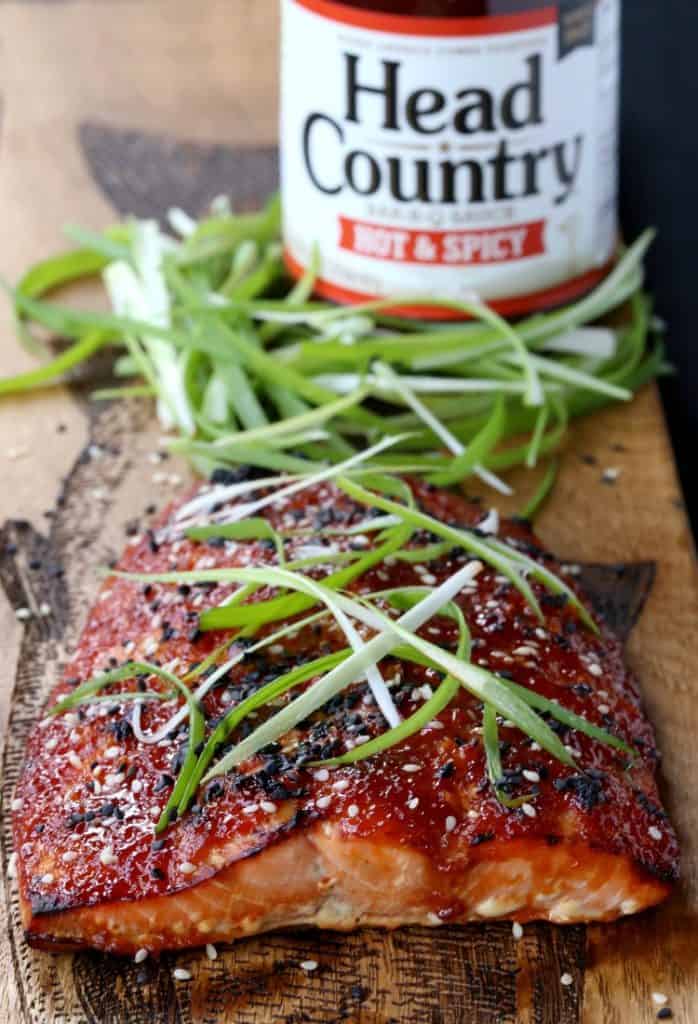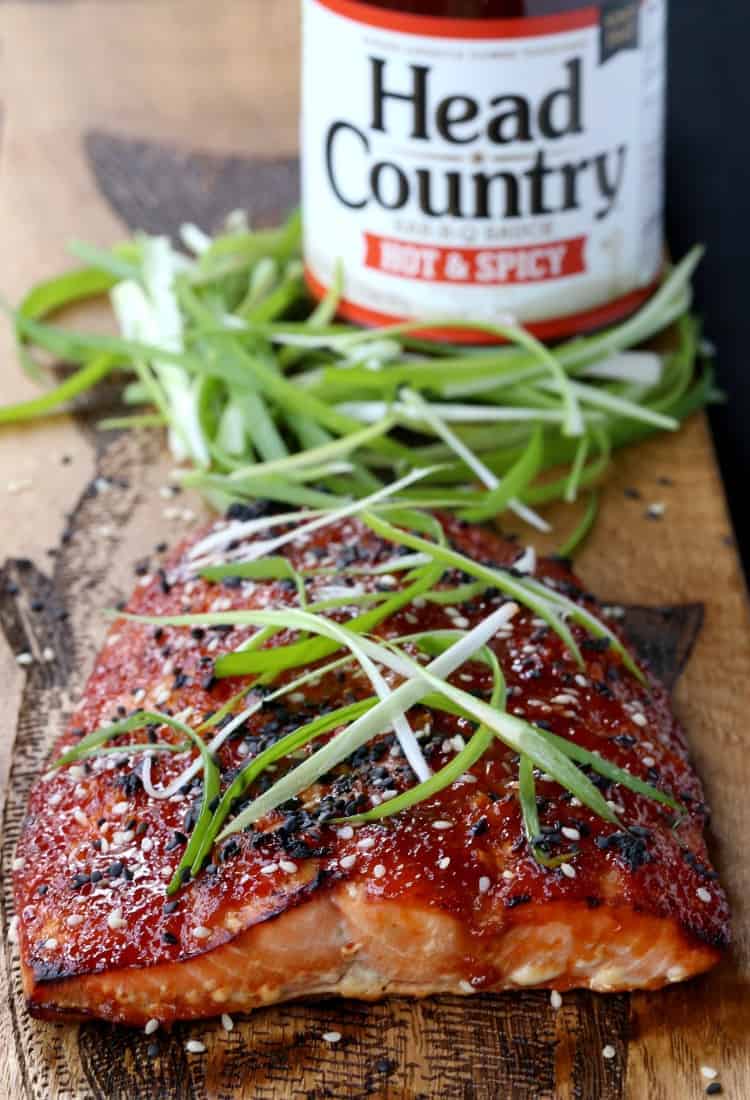 Now I know a lot of recipes say "easy" on them. But stay with me here guys because I promise you – this is EASY.
All you really need to do is make sure your key ingredients are top notch and you're halfway there. First get yourself a good piece of salmon. Talk to the people working at the fish counter, they're more knowledgable than you might think even if it's just in a regular grocery store. They'll tell you which piece to buy!
Next grab yourself some of this Head Country Bar-B-Q Sauce, Hot & Spicy because it is the perfect sauce for this Asian BBQ Salmon recipe. PERFECT.
Why? Because the hot and spicy heat from this sauce works so well with the asian flavors I'm going to baste on this salmon and I feel that a super sweet sauce for salmon in general just isn't right.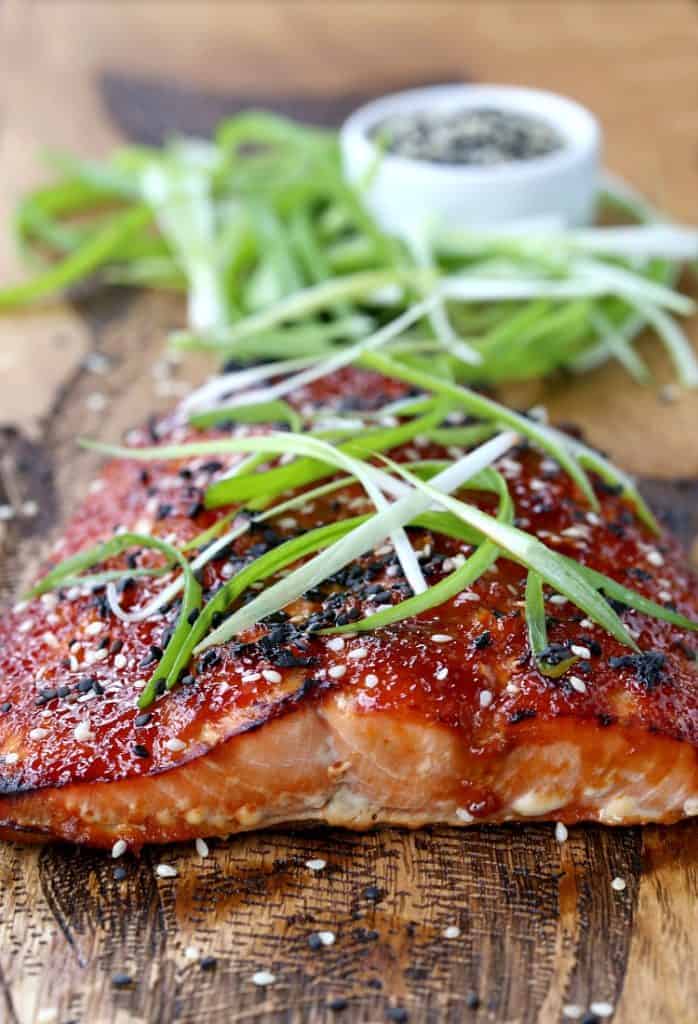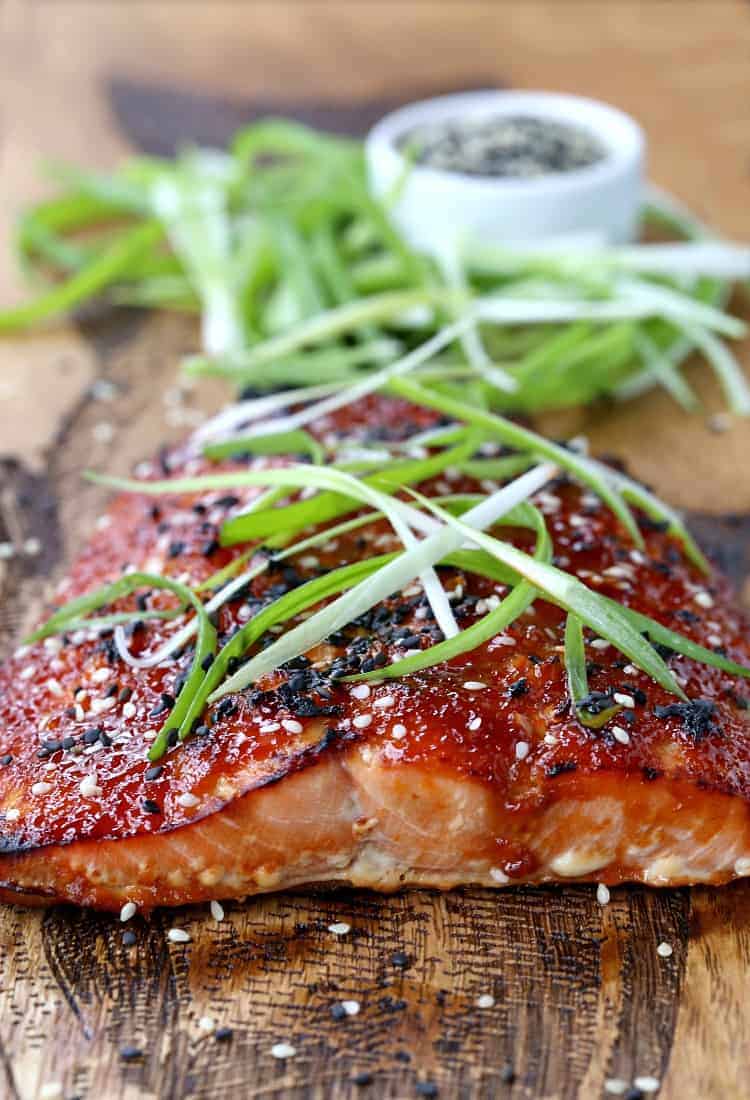 You can head over to the Head Country website to grab a ton more recipes and see what other flavors they have available, too!
Once you make this salmon you're going to be hooked, guaranteed. And that's coming from someone that never even at fish a few years ago – let alone salmon which does have a flavor to it unlike a milder fish like tilapia or flounder.
I guess I just never had it cooked the way I like it, or I was never really forced to try it…and that's the deal with the web site here, if we make it, I try it. The end.
And 9.99 times out of 10 I have found a new dinner to love and this Oven Baked Asian BBQ Salmon is definitely one of them!
All you need to do is flavor the fish with some ginger, garlic, soy sauce and sesame oil. Bake for a few minutes then take it out of the oven and baste it very generously with this hot and spicy bbq sauce.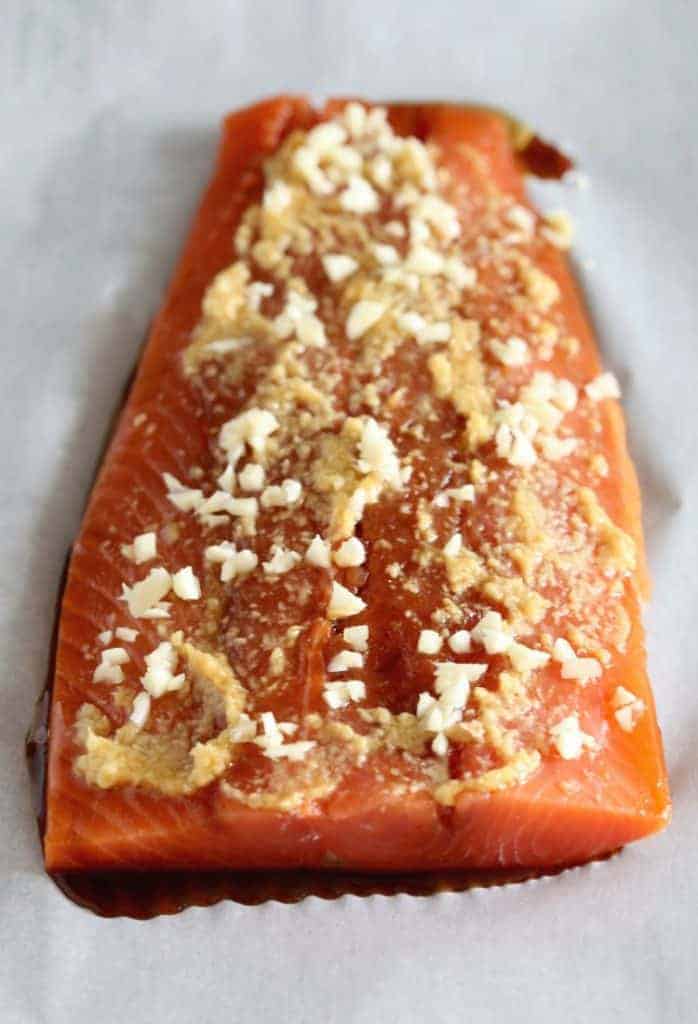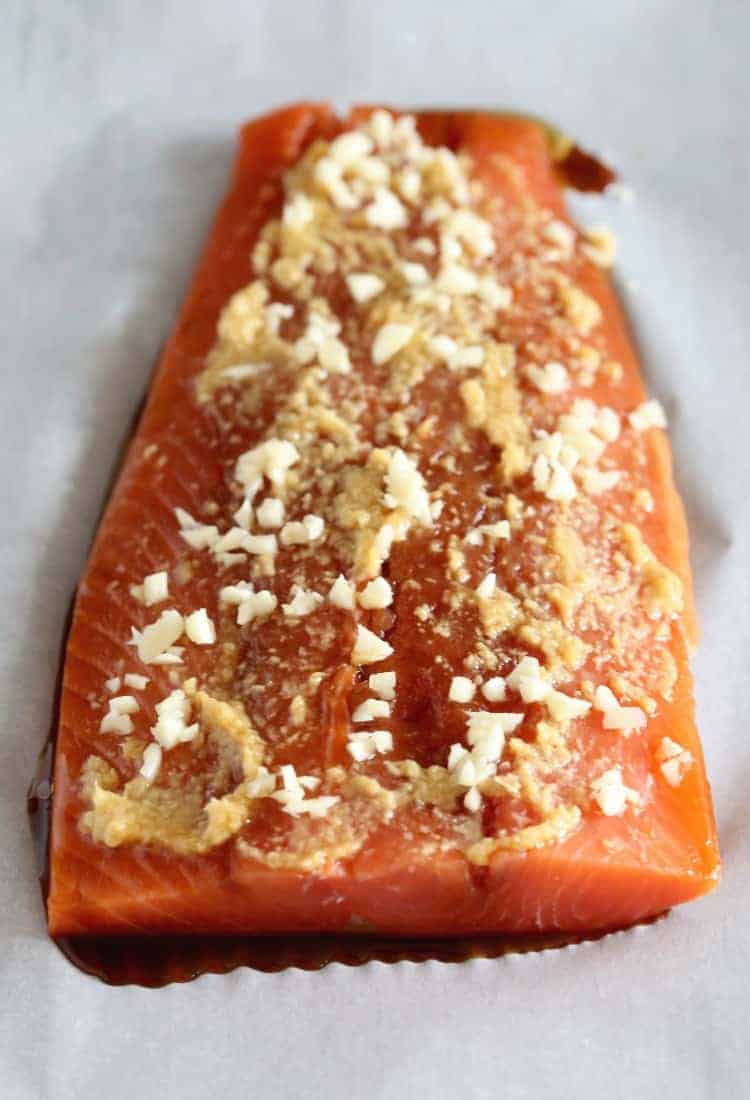 Get the fish back in the oven for another 5 minutes, or better yet under the broiler to crisp up the skin and really caramelize the sauce.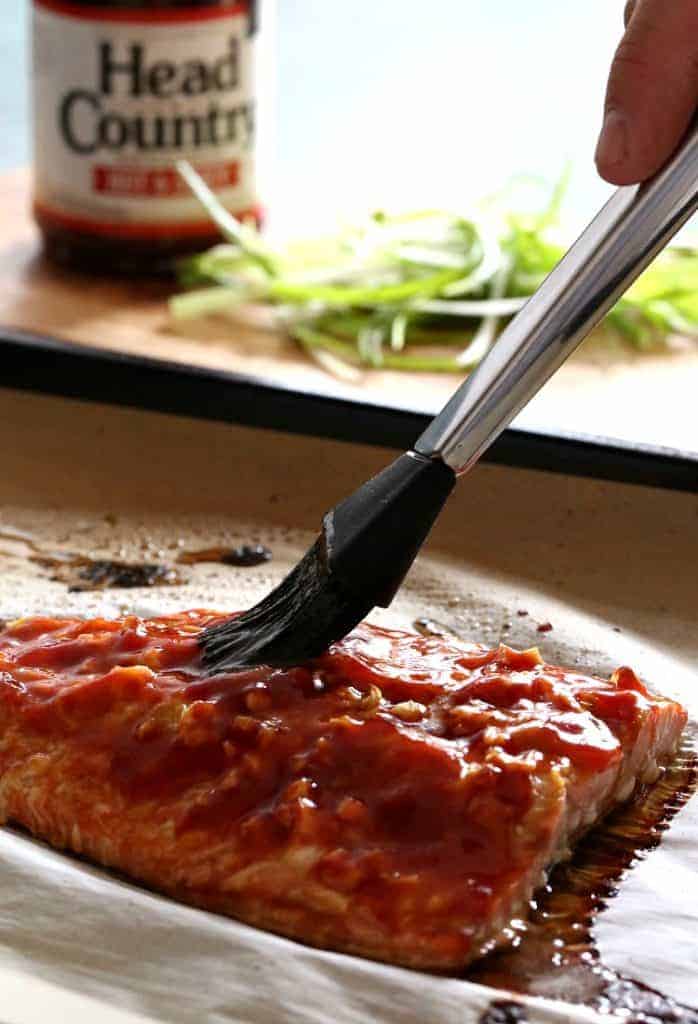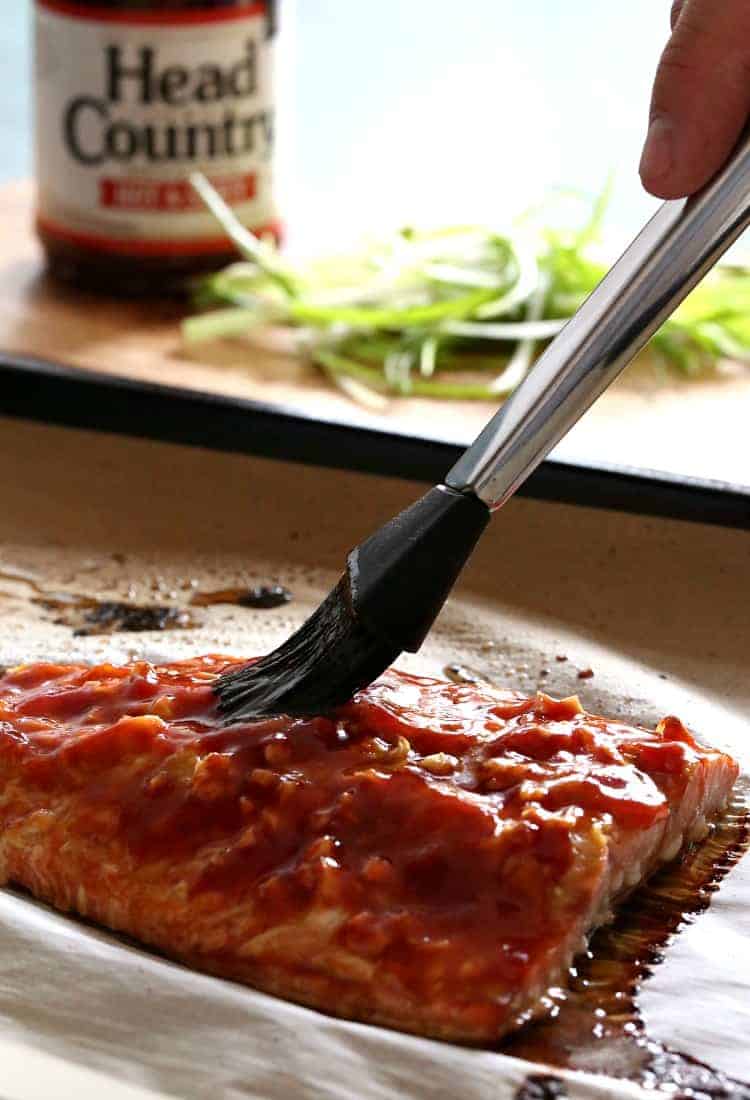 So we're talking maybe 20 minutes here, depending on the size of your salmon filet, for a restaurant style dinner that the whole family will love! And speaking of that, if you have little guys that maybe don't like the spicy stuff so much you can definitely swap out another flavor of sauce like Head Country Original or Hickory Smoke.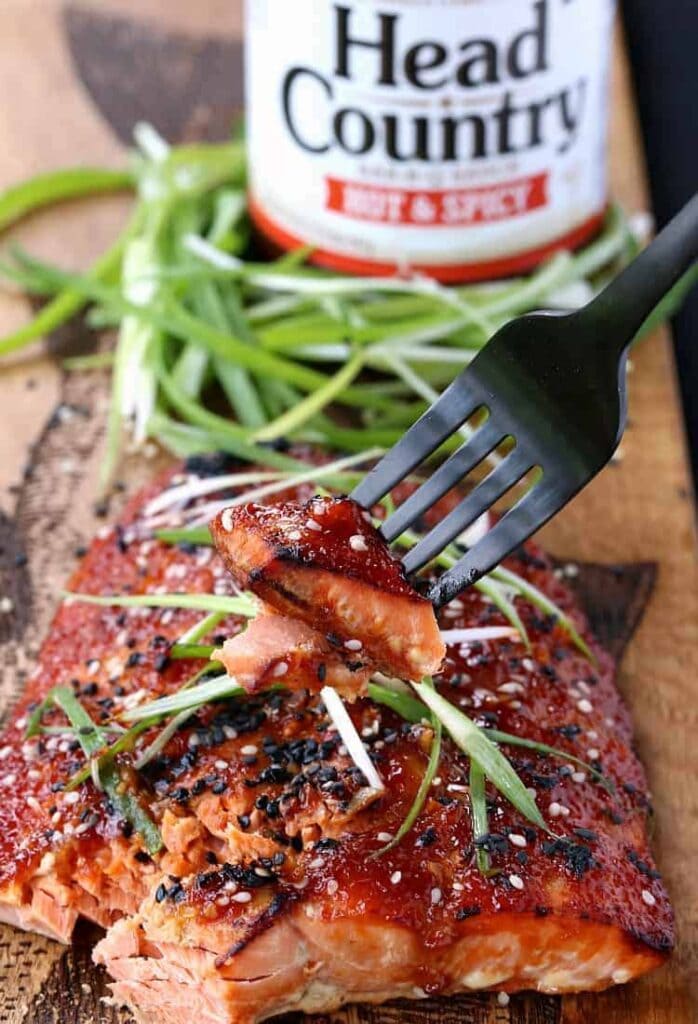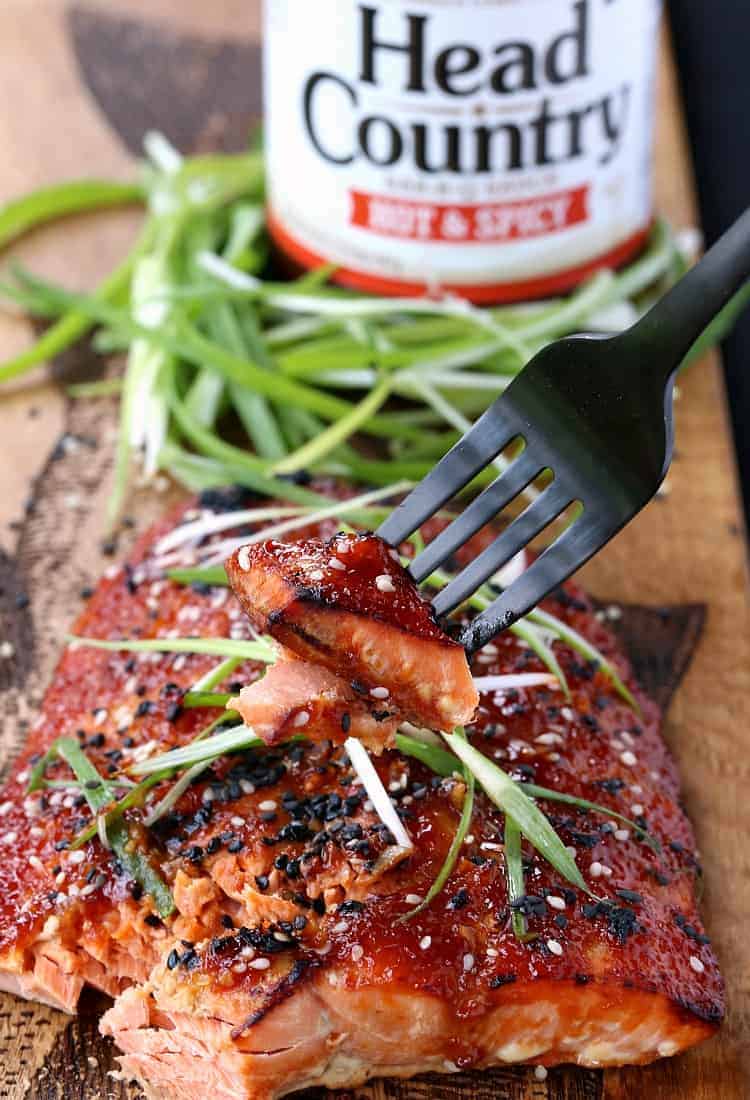 There's plenty of options for everyone so head on over and take a look!
So don't be afraid to tackle a fish dinner at home, with recipes like this Oven Baked Asian BBQ Salmon and some help from the store you'll have dinner on the table in no time!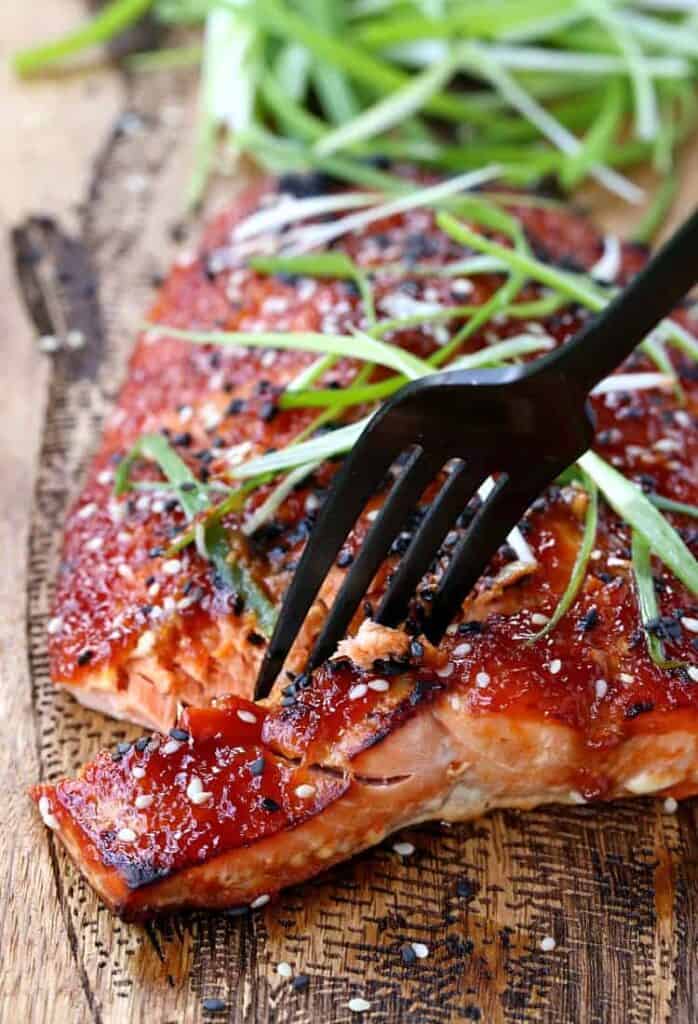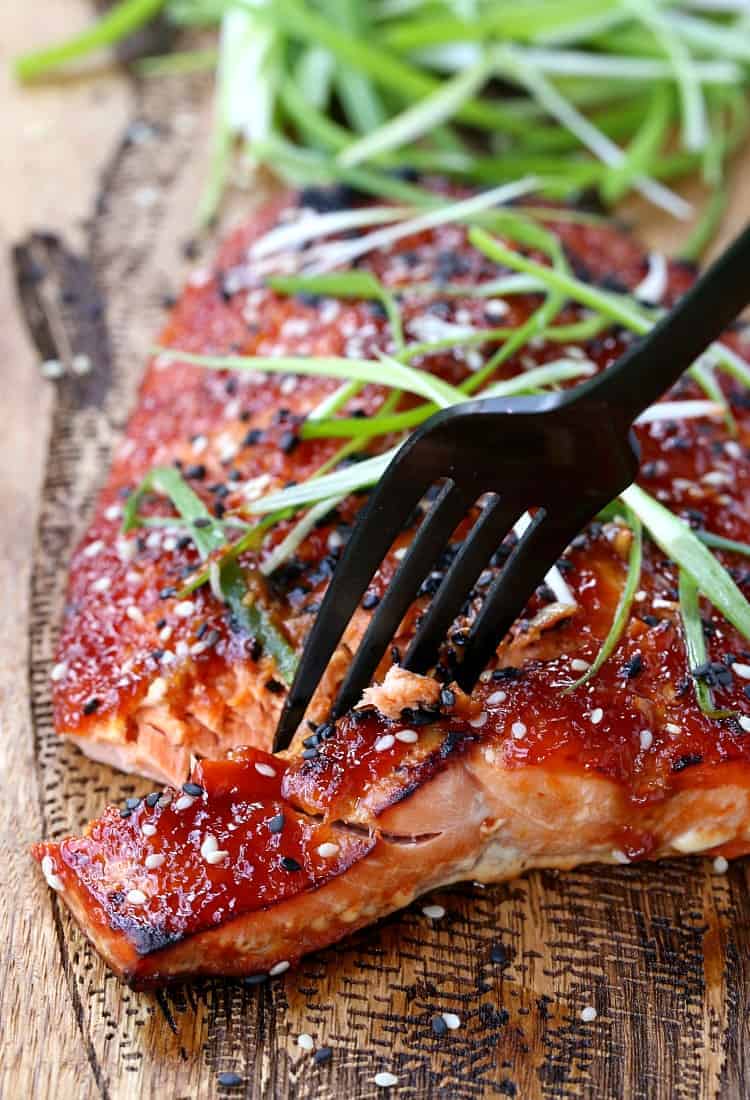 Print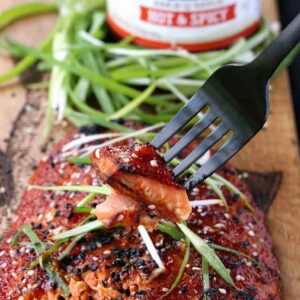 Oven Baked Asian BBQ Salmon
Author:

Yield:

4

servings

1

x
---
Ingredients
4 salmon filets, or a 2 lb. piece of salmon
2 tablespoons soy sauce
1 teaspoon sesame oil
1 tablespoon chopped garlic
1 teaspoon ginger paste
1/2 cup Head Country Bar-B-Que Sauce, Hot & Spicy
sliced scallions (for garnish)
sesame seeds (for garnish
---
Instructions
Preheat the oven to 400 degrees.
Mix the soy sauce, sesame oil, garlic and ginger together in a small bowl.
Place the salmon on a baking sheet sprayed with cooking spray.
Baste the salmon with the sauce and bake for 15 minutes.
Remove the salmon from the oven and baste with the bbq sauce liberally.
Place back in the oven for 5 minutes or under the broiler for 3-4 minutes.
Top the salmon with sliced scallions and sesame seeds and serve with more sauce on the side.
---
Notes
Regular sauce can be substituted for the spicy sauce if desired.
Shop This Recipe!