These Foolproof Valentine's Day Dinner Recipes will make your special dinner even better! Make delicious dinner at home instead fighting holiday crowds!
We've got some great cocktail ideas, too! Try this Mississippi Mud Pie Martini for a chocolate treat, or a Blood Orange Gin Martini to get the party started!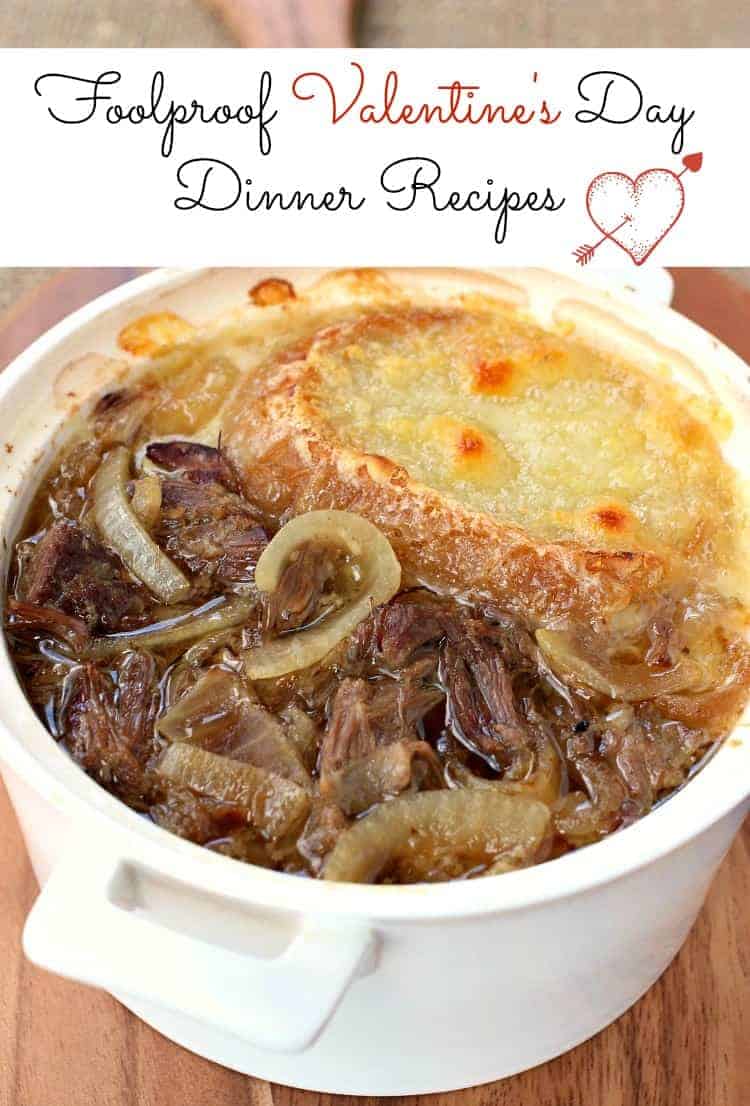 Going out to restaurants on Valentine's Day can be good. Romantic, fancy, no one has to do the dishes…but it can also go another way…
Restaurants are crowded, service can be poor and the food can sometimes not be up to the usual quality you would get on a normal night going out to eat.
How To Have A Perfect Dinner Date At Home!
So my solution? Make your Valentine a home cooked meal they won't forget! Even a beginner in the kitchen can make the dinner recipes I'm going to show you here. All you need to know how to do is follow the directions!
For Valentine's Day or any holiday, making dinner shouldn't be stressful. Because once you've got everything from appetizers to dessert covered, you'll have plenty of tie to relax and enjoy your own party too!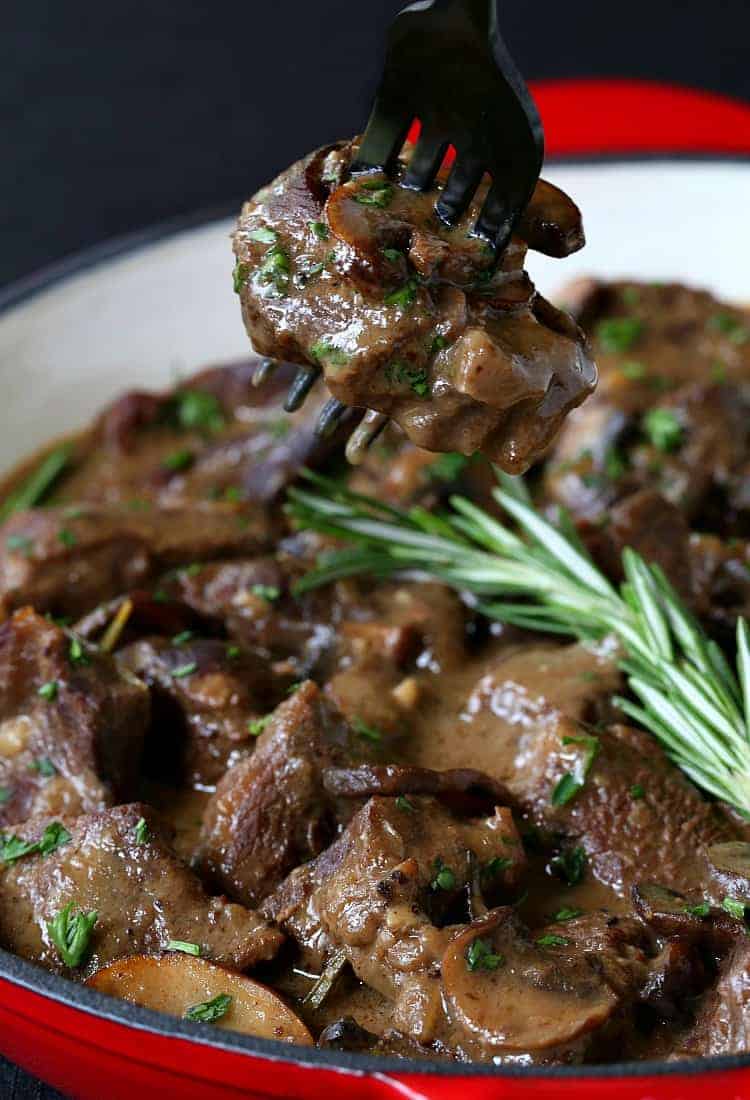 This mouth watering beef stew recipe will blow your Valentine away! An easy, make ahead stew recipe that will make date night dinner a breeze!
The Ultimate Chicken Marsala Recipe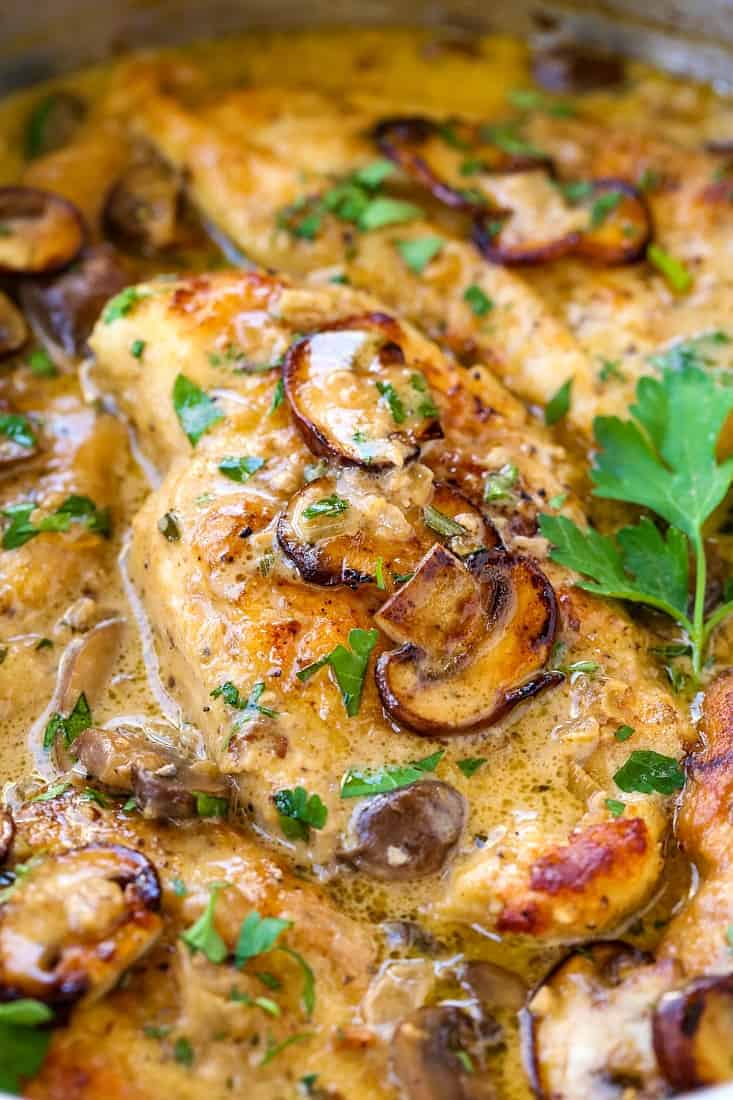 Winner winner – you know the rest. Easy chicken dinner recipes don't get much tastier than this one, I will admit chicken marsala is one of my favorite dinners ever.But this chicken marsala recipe is the ultimate. Tender chicken, real marsala wine and finished with a touch of cream…you can't beat it!
Sausage Stuffed Chicken Rollatini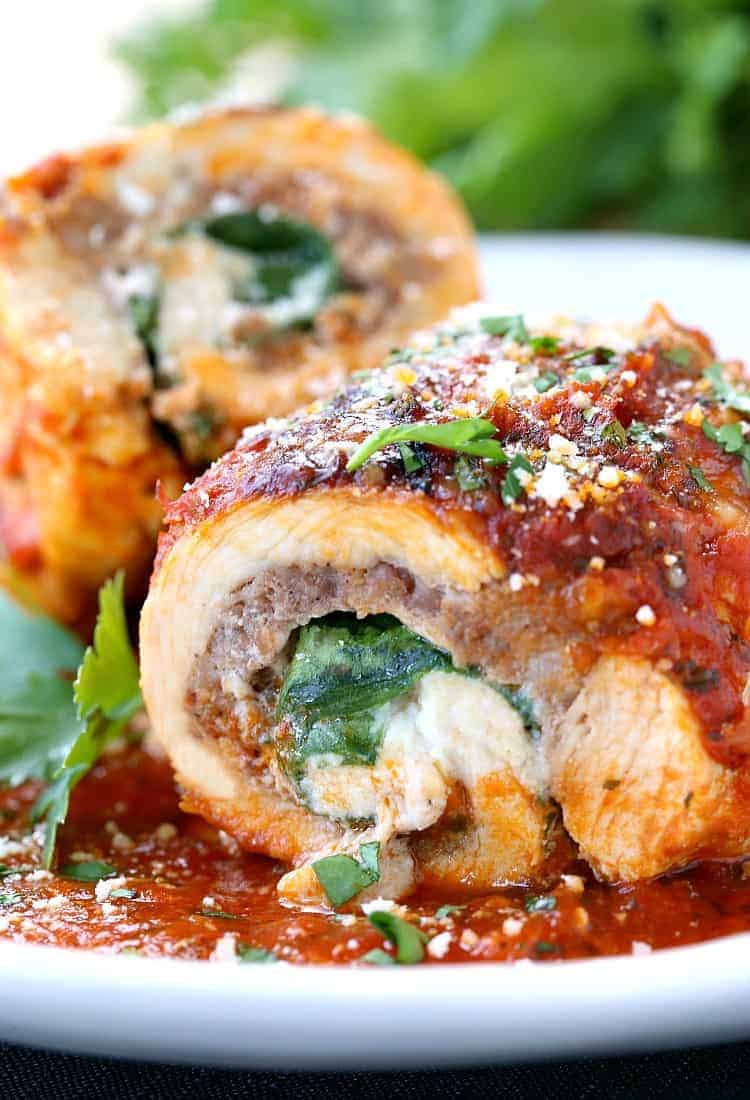 This is one of those recipes that looks like is was hard to make, but really isn't. So if you're looking to really impress your Valentine, this chicken dinner will not disappoint!One bit of this chicken rollatine and your date will be in hooked!
Italian Wedding Meatball Baked Ziti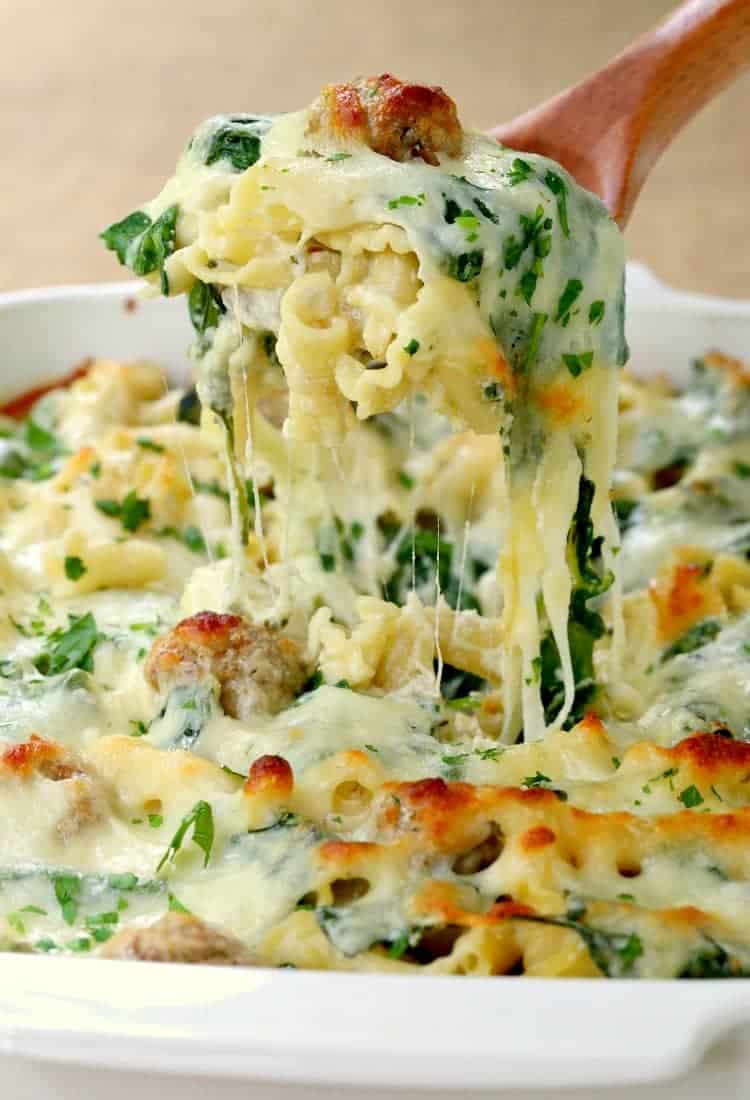 This cheesy pasta recipe only bakes for 30 minutes AND uses frozen meatballs from the store to save even more time. But again, you can make this up the night before too and bake it while you and your Valentine are sipping on champagne.
Slow Cooker Beefy French Onion Soup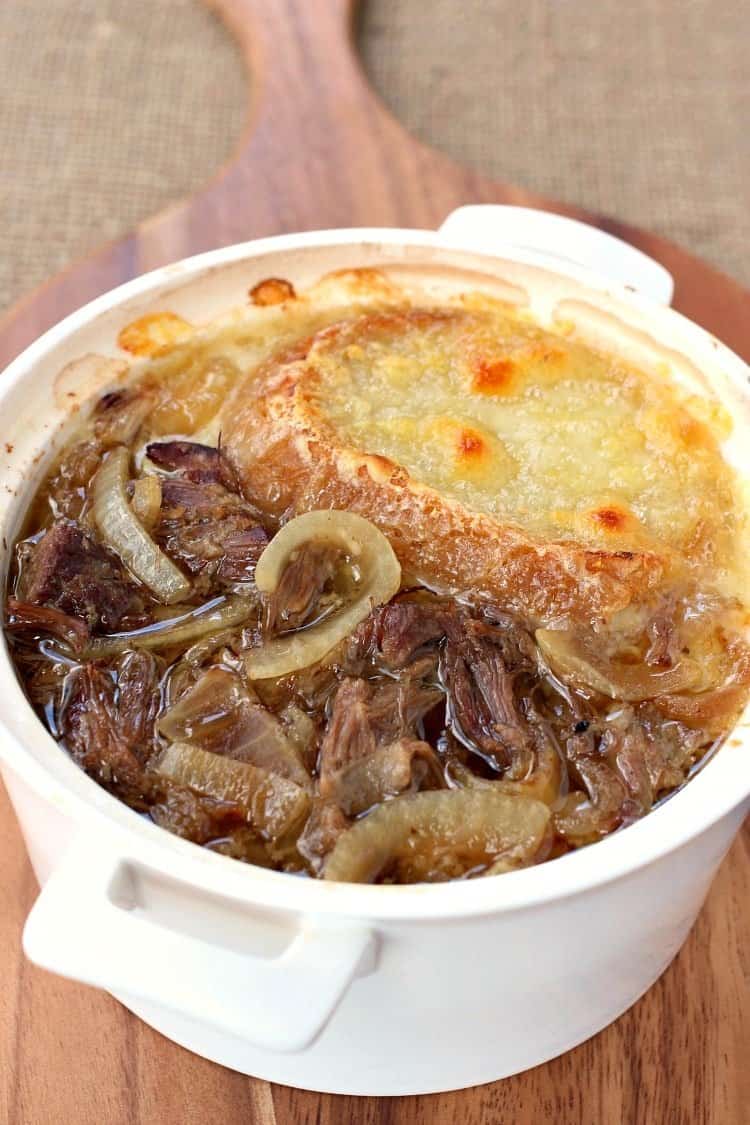 This soup recipe can be served as an appetizer or the main course. The shredded short ribs in this soup slow cook to make the most amazing broth, your Valentine will think you're a five star chef. Even though there are a few steps involved, this soup recipe is still easy to make! The best part is that is can all be done before your guest arrives, then bake it off in the oven for a few minutes to melt the cheese and dinner is served.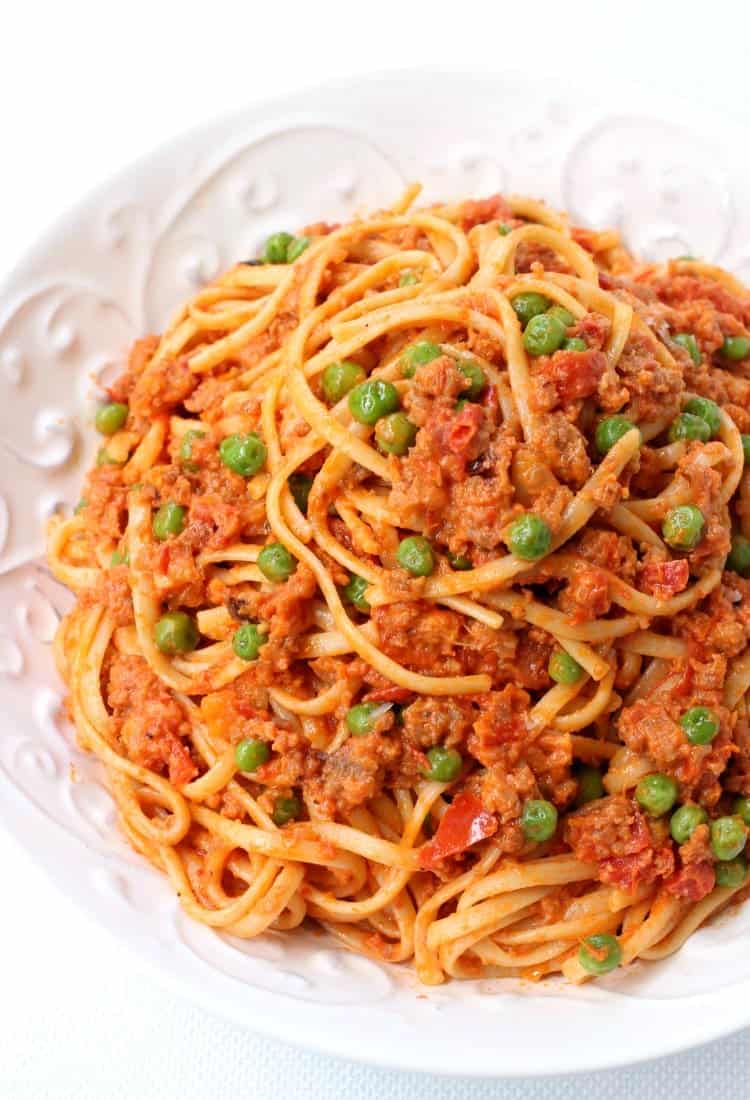 Comfort food recipes like this one are always going to be a winner date night dinner. The sausage is cooked in a special way and blended into a super creamy sauce so you get tons of sausage in every bite.This is one of our family favorite pasta recipes!
Grilled Steak with Spicy Chimichurri Sauce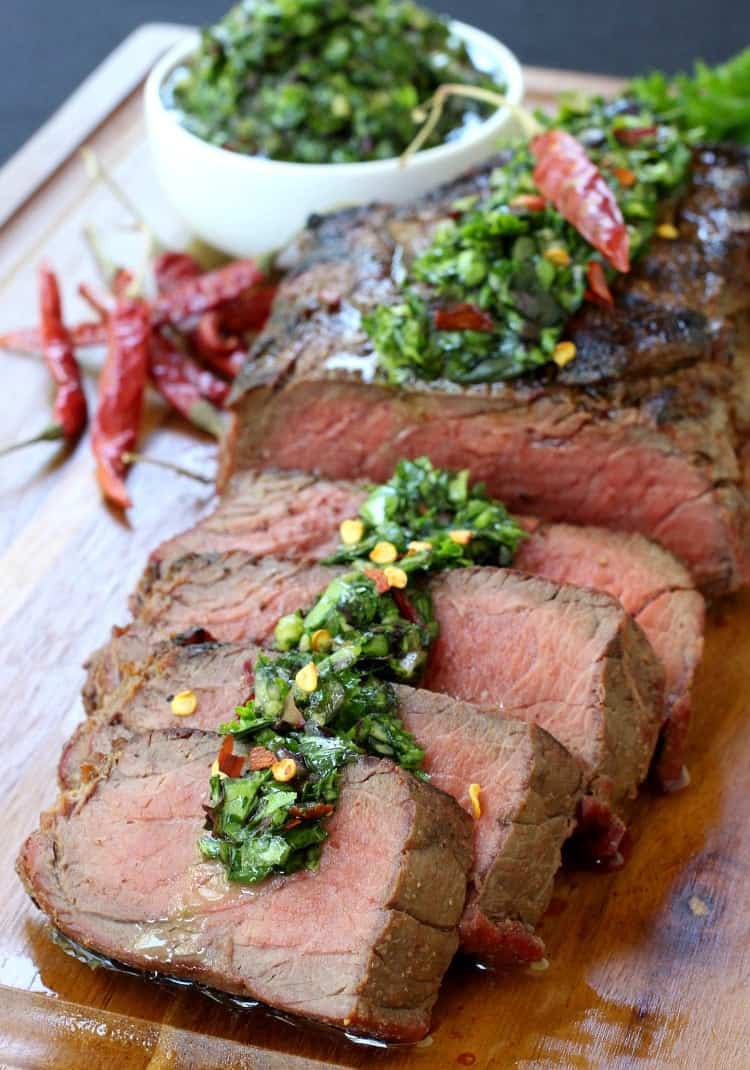 Now if you really want to impress your date with almost ZERO effort…make this steak recipe. The chimichurri sauce only take 5 minutes to make – so make it ahead of time, grill your steak and dinner takes care of itself!
Ginger Beef & Green Bean Stir Fry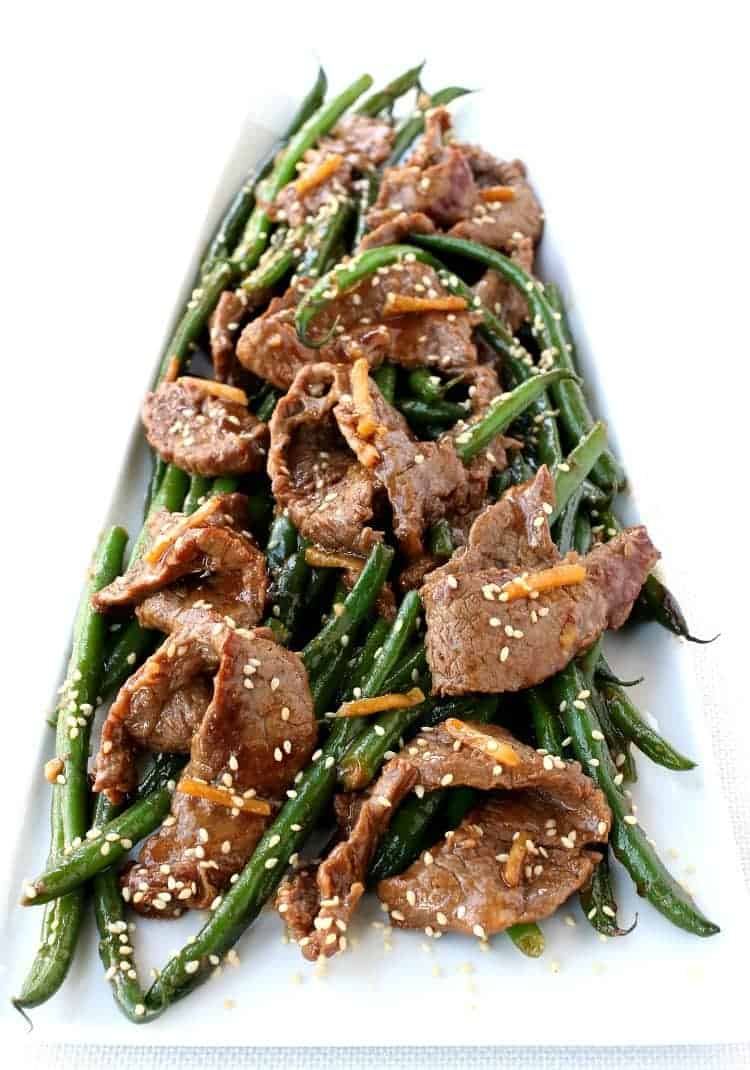 Maybe you want to keep dinner super easy and low carb too? Then this beef stir fry is the way to go. Grab some chop sticks and a bottle of crisp white wine (or sake) for this one!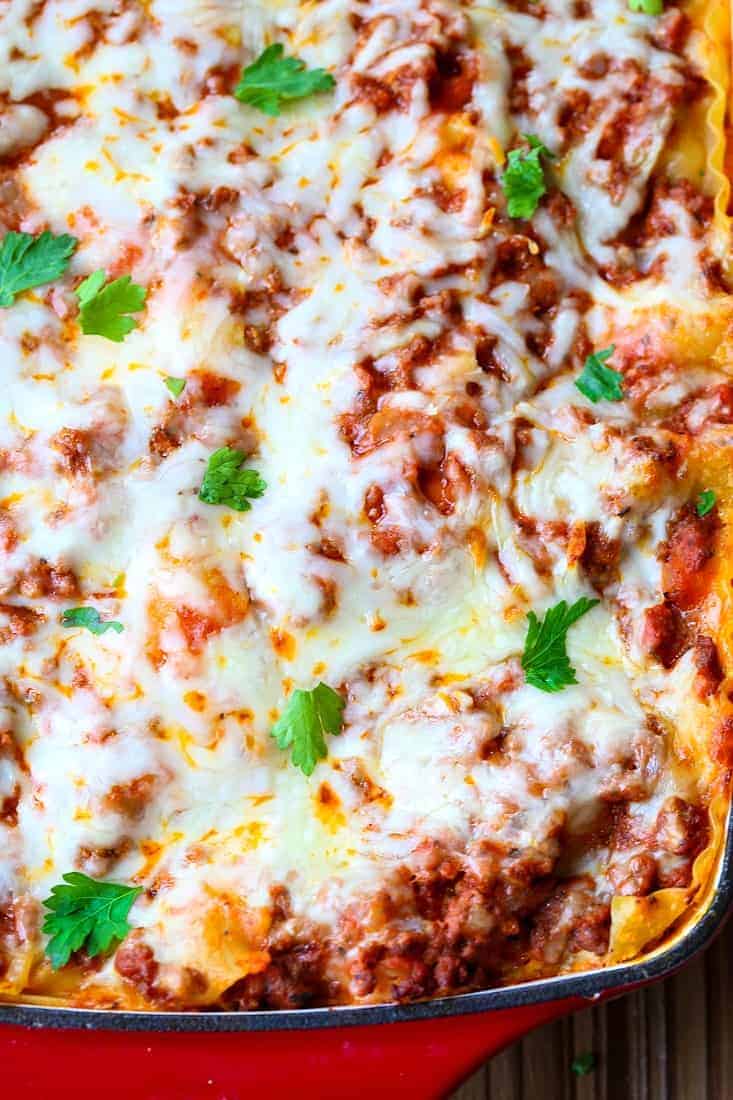 Nothing beats a homemade lasagna – especially when it's done as perfectly as this one! Take the guesswork out of making lasagna from now on with our easy to follow recipe!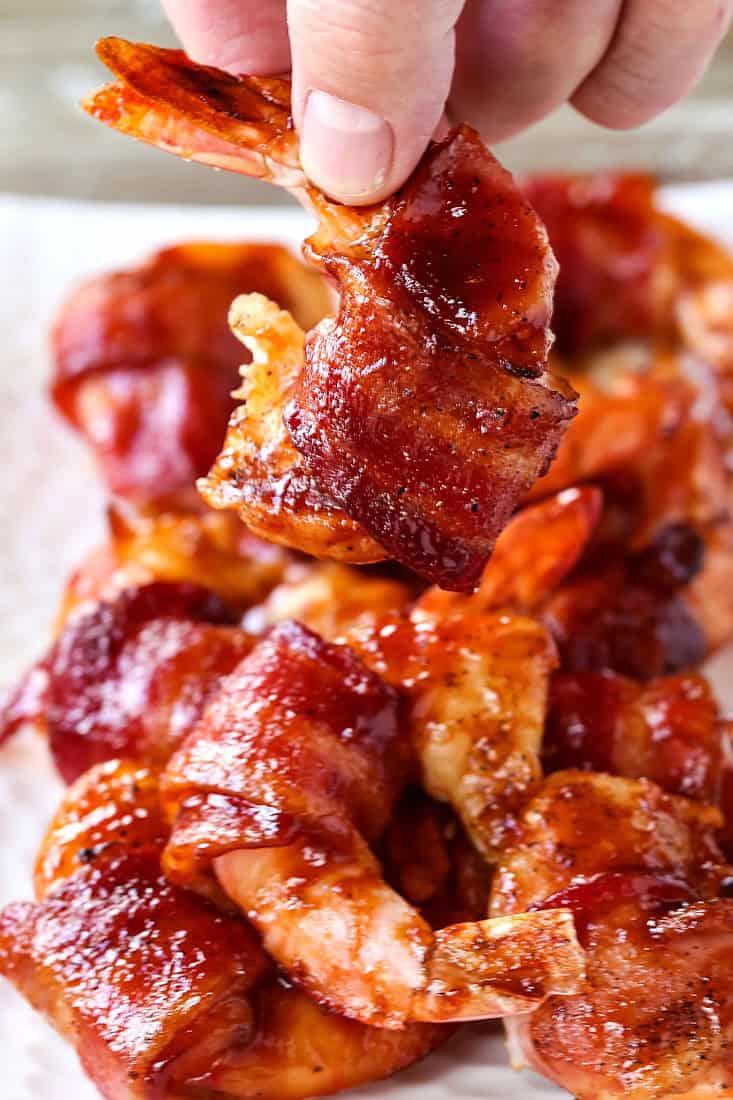 We serve this shrimp recipe for dinner or appetizers, it's so darn good it doesn't matter what course you're on. You can wrap the shrimp ahead of time and then bake them when you're ready to eat!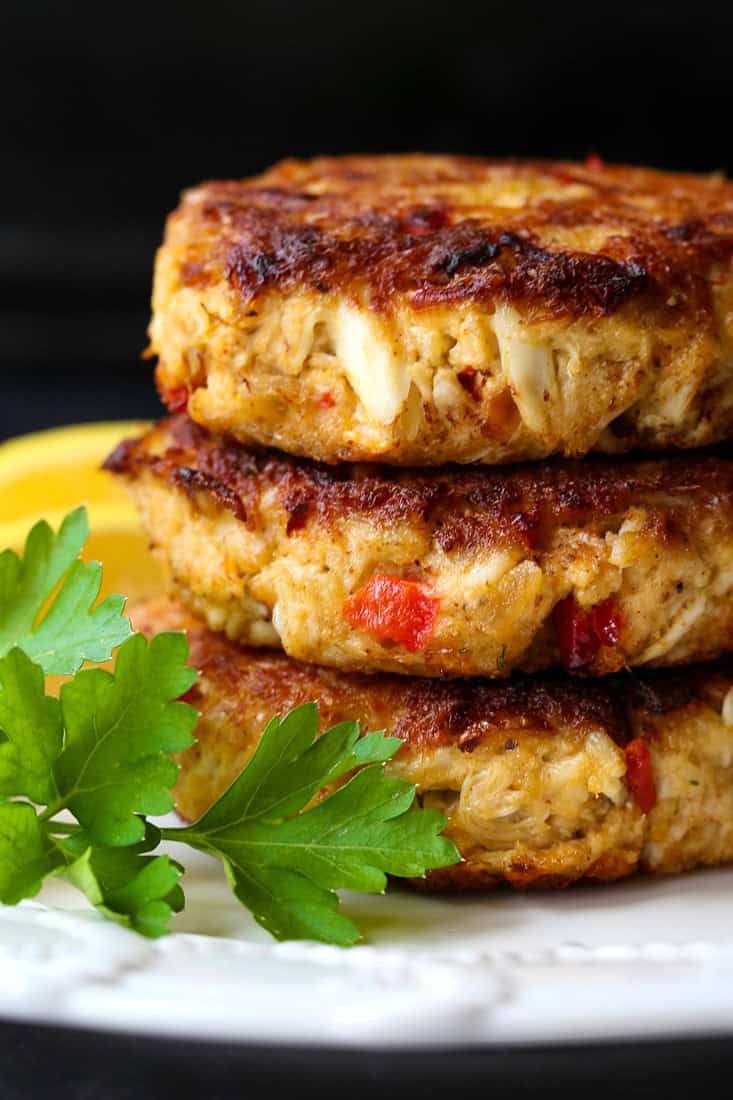 We've tested this crab cake recipe so many times, it had better be perfect. The secret to the best crab cake recipe is trying to use the least amount of breadcrumbs and still have the crab cake together.
Look no further for a crab cake recipe because this one is it!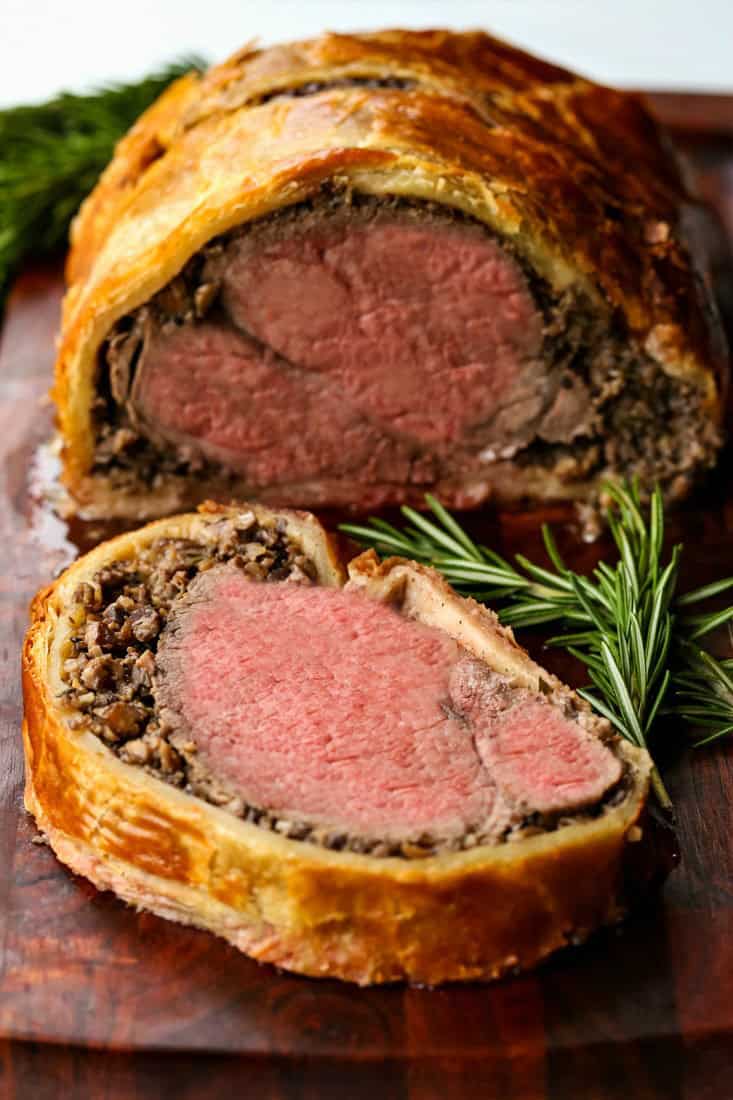 Beef Wellington is one of the more elegant recipes on our site, but we wouldn't have it on here if it wasn't doable. All you need to make this beef is a good meat thermometer and a nice cut of beef.
Follow our step by step instructions for this Beef Wellington and you'll have a date for life!
If you're looking for Foolproof Valentine's Day Dinner Recipes but also don't have a ton of time, this penne vodka recipe is for you. Easy to make but also crazy delicious, this creamy penne pasta is one of our favorites!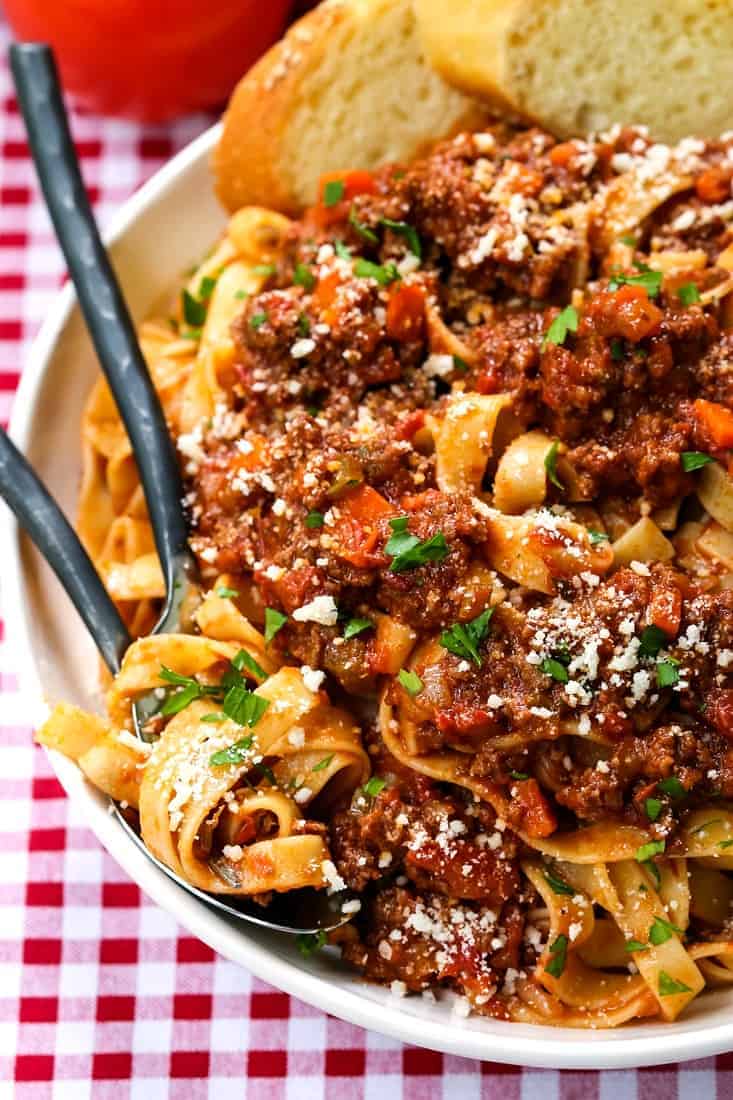 Beef bolognese is one of my most favorite pasta sauces. I love the slow simmered flavor of this bolognese, cooked with wine and vegetables until tender. If you've got a couple of hours, make this bolognese sauce ahead of time and the rest of dinner is a breeze!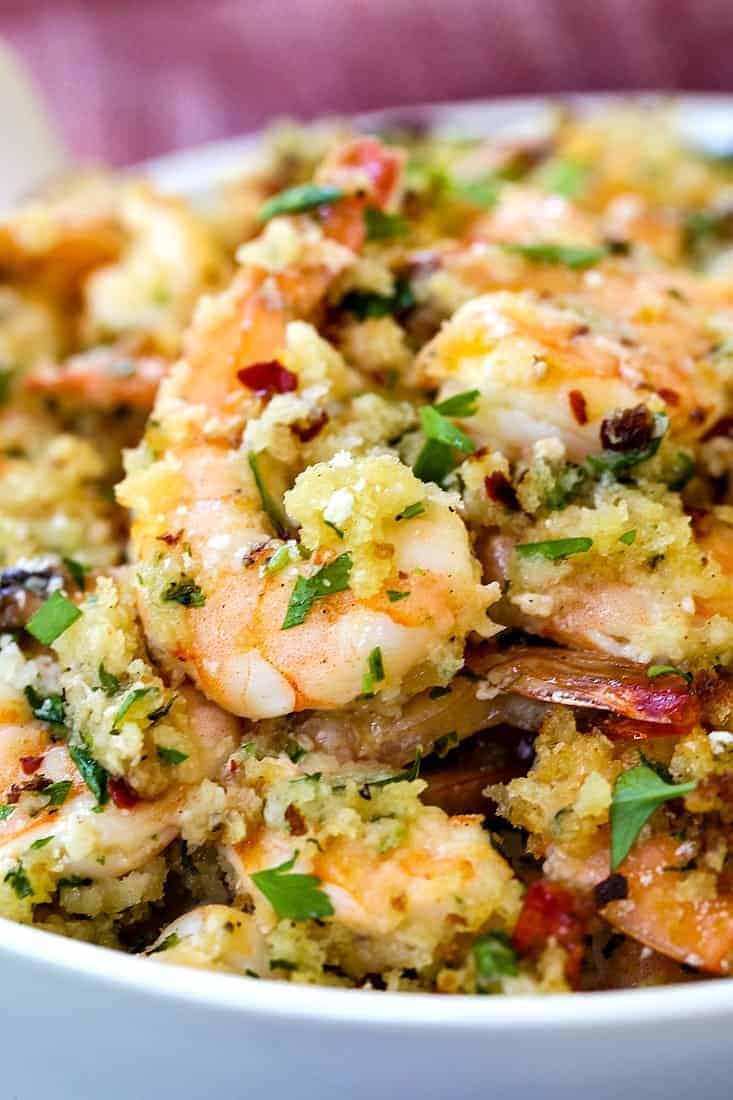 Grab a big hunk of bread and dive right into this garlic butter sauce! Don't be afraid of the garlic in this shrimp recipe, it's so addicting no one will care. And as long as you're both eating it, no one will be able to tell!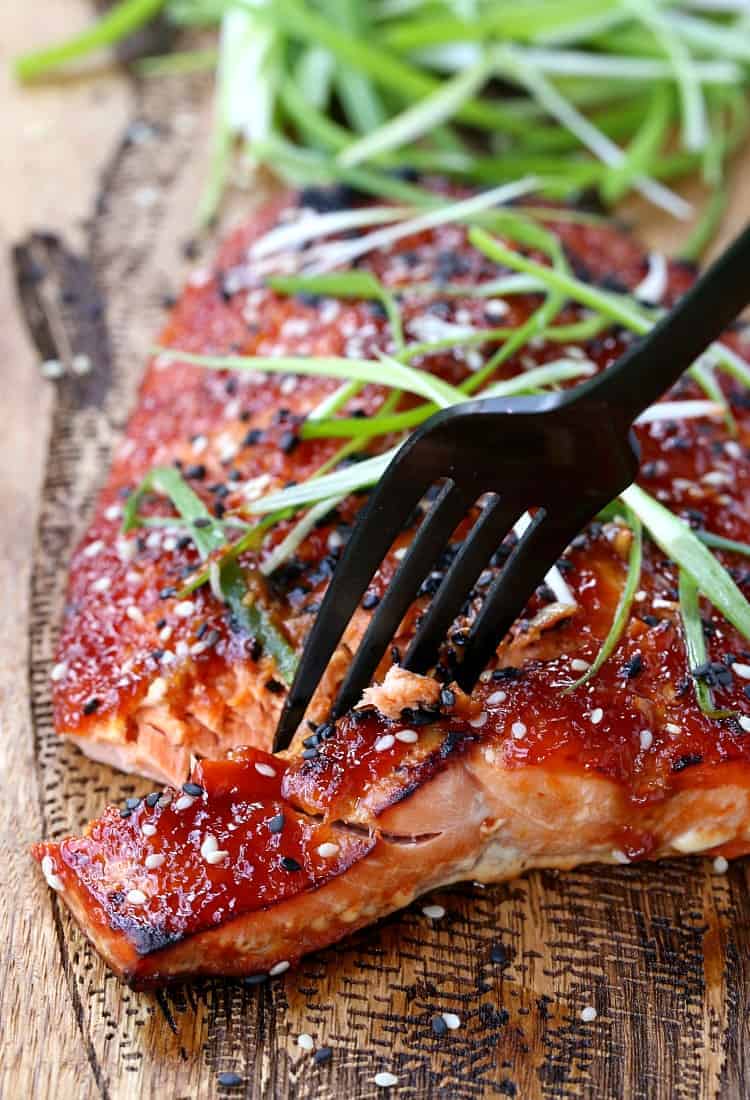 If you're new to cooking fish at home, or maybe haven't ever tried…this is the recipe for you! I can't stress enough how easy this salmon recipe is, or how tasty it is. Done in just about 20 minutes, all you need is a simple side dish!
So try one or a few of these Foolproof Valentine's Day Dinner Recipes and stay in with your Valentine! Let us know what you tried here and which ones were your favorites!
For just a few of the kitchen tools used to make the dinner recipes in this post, check out the Amazon links below, we may earn a small commission from your purchase – at no extra cost to you – so happy shopping!
Shop This Recipe!
Last Amazon price update was: Sep 25, 2023 2:44 pm