We're back with another round of our Dinner Recipes Part 2! Take the strain out of dinner planning with this helpful recipe guide!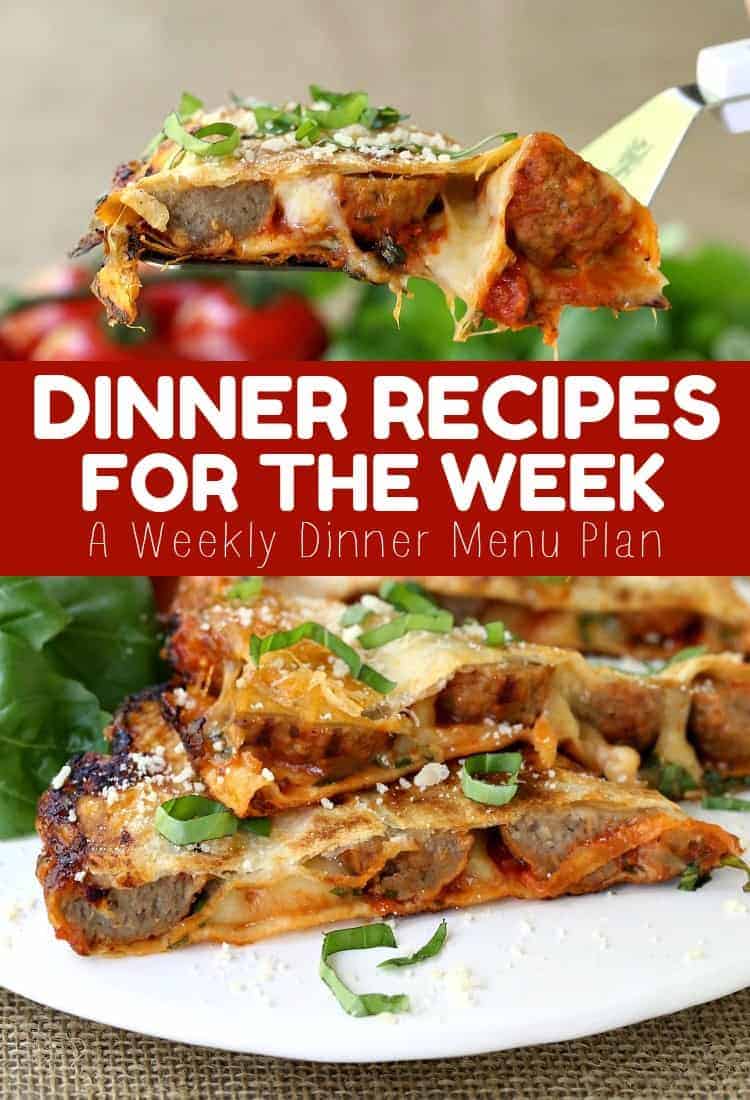 Sticking to those new years resolutions? No? Either way we're here with some delicious, easy dinner ideas to help you get through yet another week.
In our Dinner Recipes Part 2 week, we're going to mix it up, a couple healthier recipes and a couple comfort food recipes because that's how we tend to eat around here.
You can pick your favorite dinner recipes or make all of them!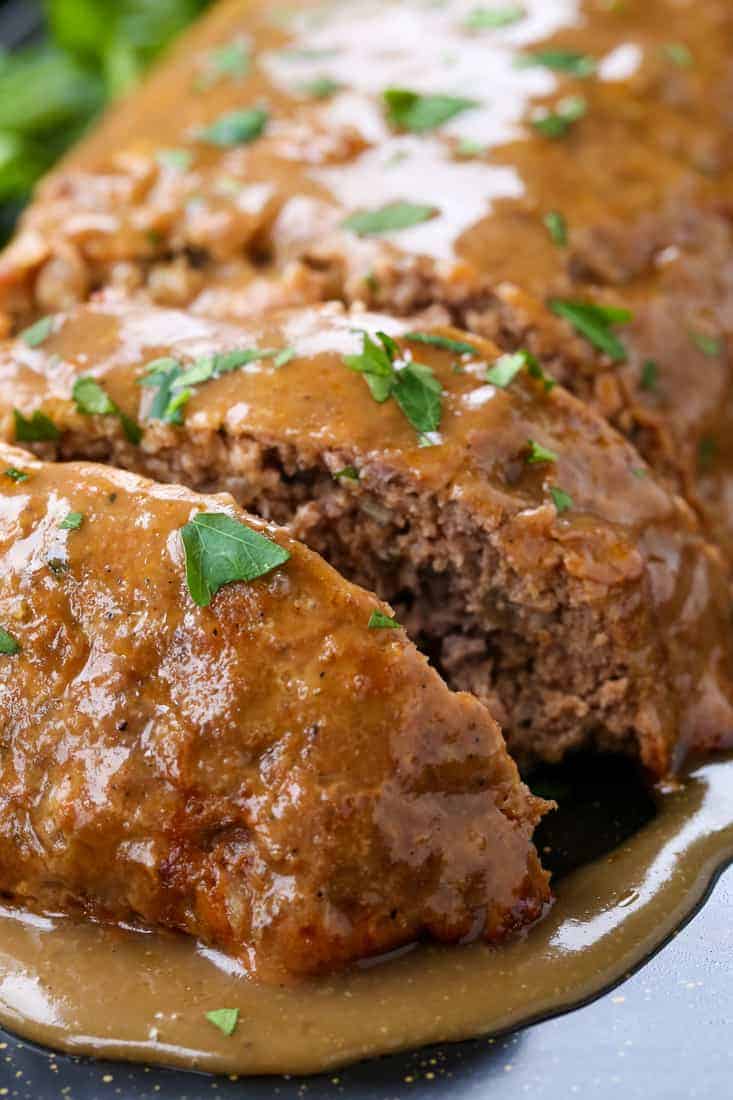 We usually have a more indulgent, comfort food recipe like this meatloaf on Sunday. It's a day of relaxing, usually, with no school or work or sporting activities to get to.
I love serving this meatloaf recipe with crispy french fries on the side to soak up all the gravy, or a big pile of mashed potatoes.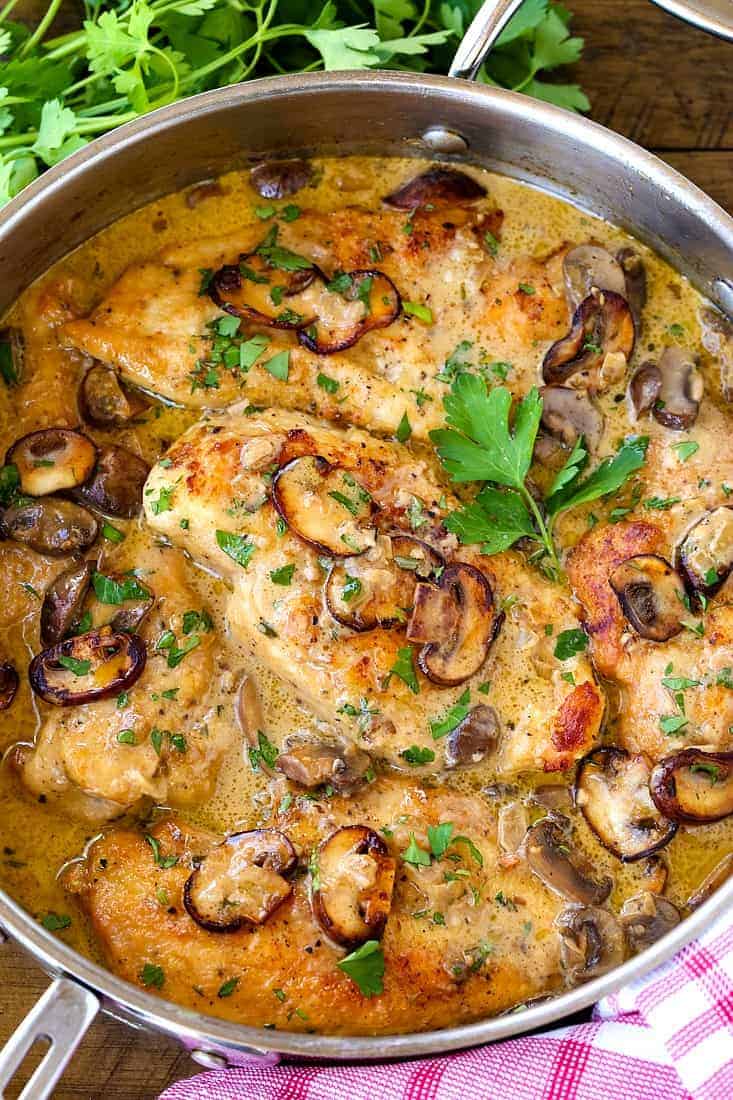 This chicken marsala recipe is hands down one of my ultimate favorites! Anyone that knows me knows how much I love chicken marsala. So of course we had to perfect this chicken recipe in every way.
We like to serve this chicken with french fries or mashed potatoes, too. Also a side of roasted broccoli and Spicy Mushroom Rice work perfectly!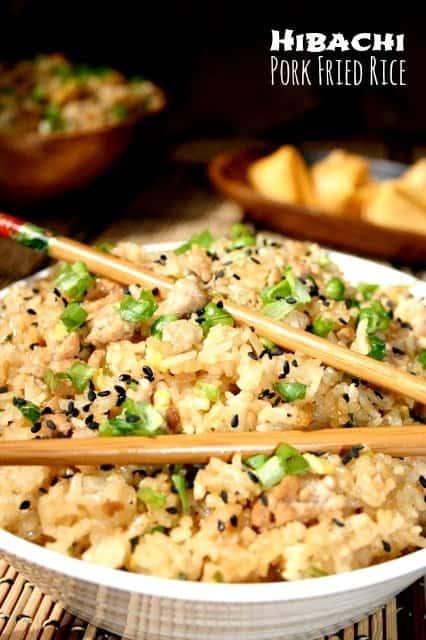 Fried rice seems to be on our weekly menu a lot. Our boys love it, it's healthy and you can make it totally low carb or keto by using cauliflower rice!
It seems like we can throw any vegetable into a fried rice recipe and our kids will eat it. Works on adults, too, by the way!
This fried rice recipe is pretty much a one pot dinner, which is another reason we love making fried rice. But you can serve it with some of these fun, Italian Egg Rolls on the side or this delicious Egg Roll Soup!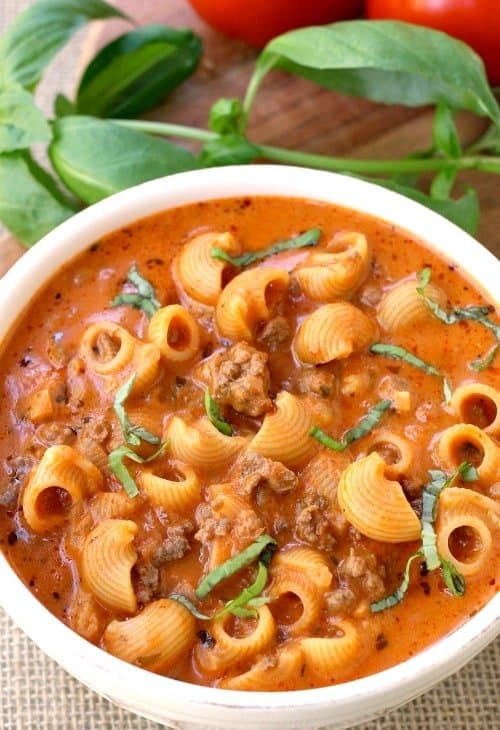 Soup is another dinner recipe that always seems to appear once a week. Soup recipes like this Beefy Tomato Soup are so easy to get together on a weeknight since it only takes about 30 minutes from start to finish!
Many of our readers have also commented that they cook the pasta separately then add it to the bowls as they serve, that way you can have the carbs or not in your portion. You can use cauliflower rice in this soup recipe too!
We like to serve this soup recipe with crackers or bread on the side, maybe a delicious Caesar Salad too!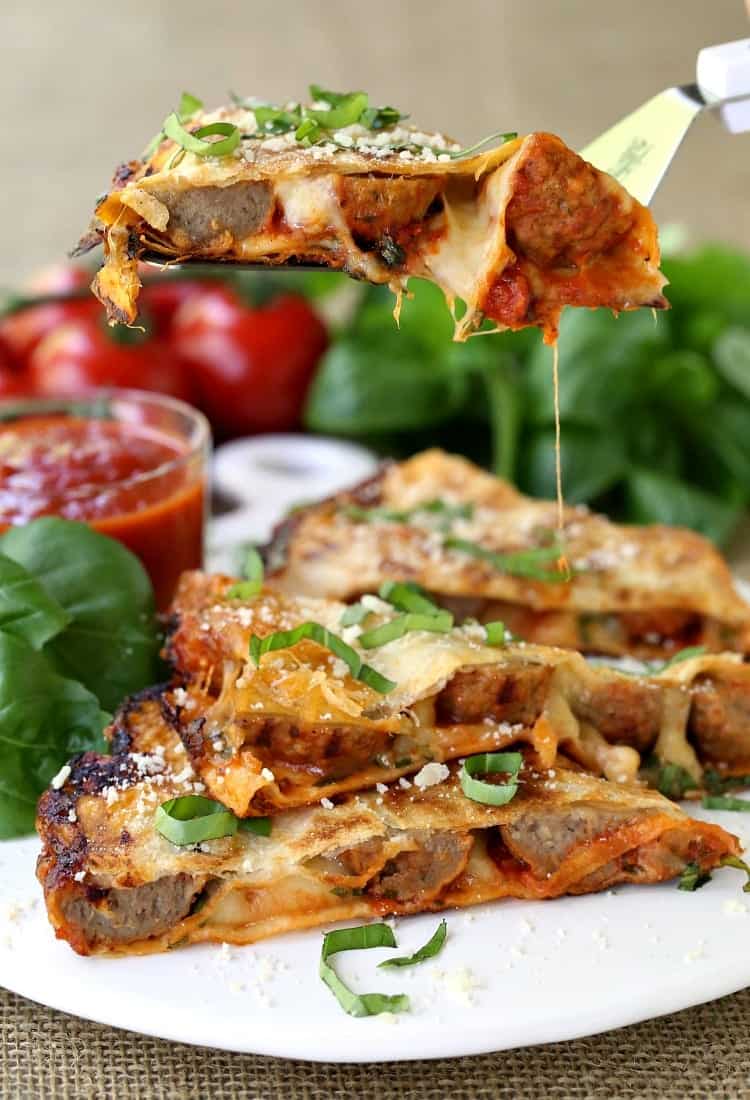 This quesadilla recipe is so delicious, you guys just HAVE to make them! There's a trick to flipping these quesadillas that I show you over in the recipe post. Once you have it down it's so easy to do.
This quesadilla recipe uses frozen meatballs that you can grab at the store, but you can certainly use homemade meatballs too! Sausage or ground beef, even shredded chicken can all be swapped out for the meatballs, or leave the meat out for a vegetarian dinner!
Keep up the fun pizza theme with this Pizza Arancini recipe or for a low carb pizza night try this Chicken Parm Pizza! Kick ordering pizza to the curb and make these pizza quesadillas at home! Your family will thank you, I guarantee!
We hope you liked some or all of our suggestions for this Dinner Recipes Part 2 week! Let us know if you have tried any of them!