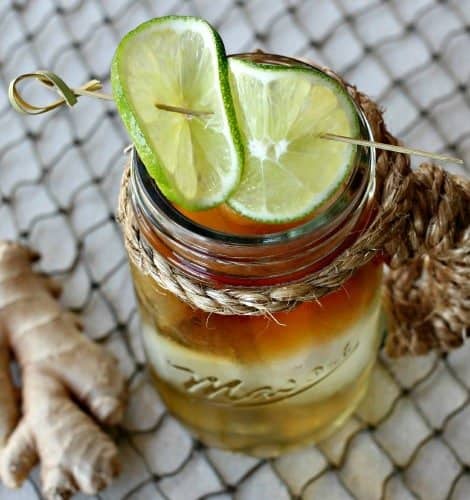 This Dark and Stormy cocktail drink has a super boozy kick from a layer of dark rum. Use your favorite ginger beer or an alcoholic ginger beer for an extra kick!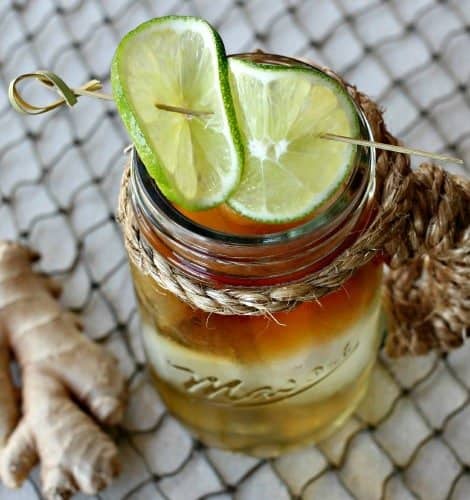 Dark and Stormy Cocktail
Here's a simple cocktail for you to try – an old one but a good one – a Dark and Stormy Cocktail. Or a Dark N' Stormy as some might say…
Ginger beer had so many variations these days, from brands they sell at the grocery store to real craft-made ginger beer varieties.
What Is Ginger Beer?
As you probably know, as I found out only recently…ginger beer is not really beer. As in the alcohol kind.
Like, there's no alcohol in it. I guess it's more like a ginger soda than anything, but I'll be totally honest, up until I made a Moscow Mule a few months back, I really thought ginger beer was…well…beer!
BUT it's not, it's not beer at all. Traditional ginger beer does not even have alcohol in it. I mean, who knew?
So I worked at a Beer Festival last summer (tough gig, I know) and one of the biggest surprises to me was a company called Crabbie's. They make an alcoholic ginger beer that's unbelievable, and I think it's the best ginger beer to make this boozy rum drink with.
Because why add just a filler? Let's keep this whole Dark and Stormy drink boozy.
The day that I worked the beer festival was about 98 degrees. And humid.
It was a legit heat-wave here in New Jersey. I was sweating through my shirt in five minutes flat. But at the end of the day when we got to sit down in the shade and sample some of the vendors beers and one of my favorites was definitely the ginger beer.
Crabbie's make their ginger beer extra spicy which I think is key for making a Dark and Stormy.
The other key to making a Dark and Stormy drink is using a good quality dark rum. You can float it on top or just mix it all in together – it's up to you.
I prefer to float the rum on top because I like when the rum hits you at first, then the ginger beer comes through.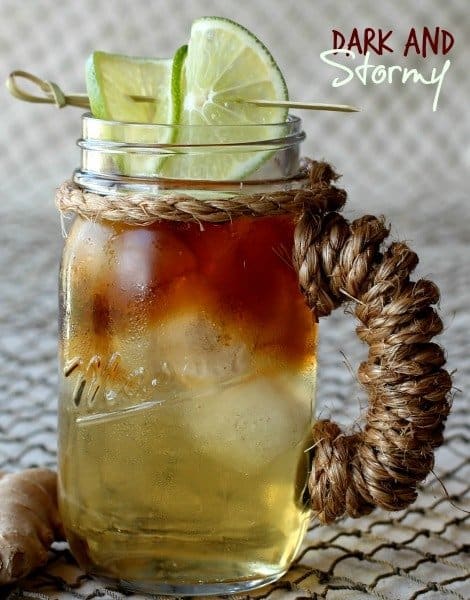 Click over to Food Fanatic for the full post and recipe…they've got some amazing recipes to check out while you're there!
Looking For More Cocktail Recipes?