The Big Apple Bourbon Cocktail is coming your way – lots of bourbon, throw in some liquor and sparkling cider to top it all off!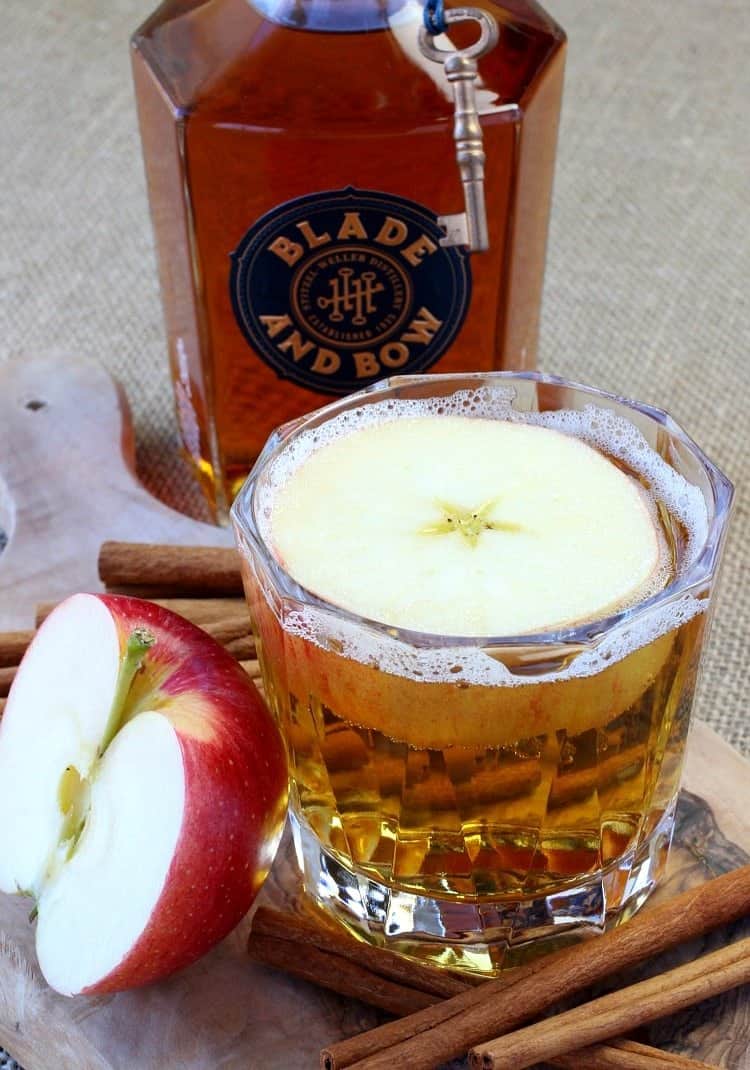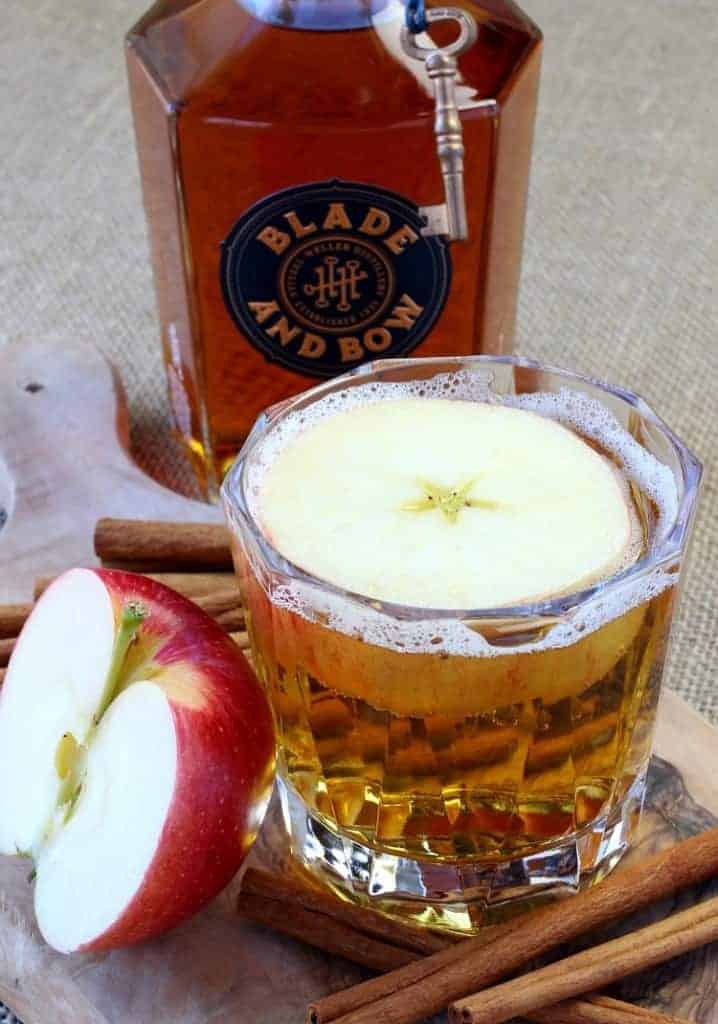 An Easy Bourbon Cocktail Recipe
This isn't just abourbon drink. It's a BIG bourbon drink.
No fancy garnish here. No layering or messing with crazy ingredients. Just bourbon, apple liquor and sparkling cider. That's all you need to get this one done – oh, and one big hunk of apple to float on top.
December 5th marks the 82nd Anniversary since prohibition ended – and thank god for that – so we're celebrating Repeal Day with bourbon. You know I love adding bourbon to cocktails like bellinis or even having an entire party just about bourbon…so Repeal Day reminds us of when America went back to it's roots of craft fermentation and distilling, the start of making all of the amazing spirits that we all enjoy (so much) today.
Thinking back and reading about prohibition is such an interesting topic for me, not that I'd want to be alive back then without my cocktails, but it is interesting to read about. In those days you had to be sneaky with your liquor if you wanted to have some. There were bootleggers that found and smuggled in illegal alcohol, or there were the people that just went ahead and made their own, or you could go to your doctor with a horrible illness such as that bad cough you have – here's some brandy. Or that awful toothache? Have shot of bourbon. I mean, it makes sense right? So the doctor's boosted their practices by handing out prescriptions like this one…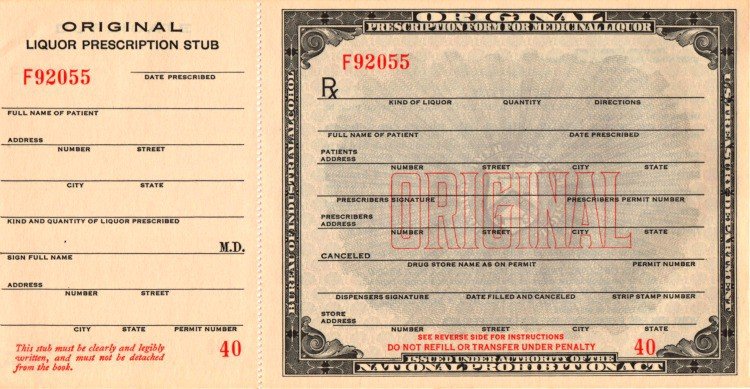 I would definitely have developed a horrible cough if I was alive back then, I mean, I can fake a cough pretty easily.
But then there was the problem of drinking it. Unless you just wanted to sit and hide at home, you had to conceal your booze in something. Like cider or juice of some kind. Or you could head out and try and find your local speakeasy, hidden bars serving up classic cocktails for all who came. Another name for a Speakeasy was a Blind Pig, most were operated by local business owners who had secret, underground rooms.
When I was trying to make up a cocktail that celebrated Repeal Day I thought of a bourbon drink so I grabbed a bottle of Blade and Bow Bourbon for it's own rich history. The five key symbol on the bottle stands for the five steps of making bourbon, the grains, yeast, fermentation, distillation and aging. And the taste? Unbelievable. One of the key notes in this bourbon is apple, along with cinnamon spice, so I decide to take those flavors and use them to make this Big Apple Bourbon Cocktail.
All you need to do is get yourself a nice, hefty low-ball glass and pour some of that Blade and Bow inside. Then add some apple liquor and a pinch of cinnamon. Top it all of with sparkling cider (if you get hard cider, even better) and a big hunk of an apple. Why? Because it's cool looking. and when you're done with your drink you have a snack. A booze-infused snack.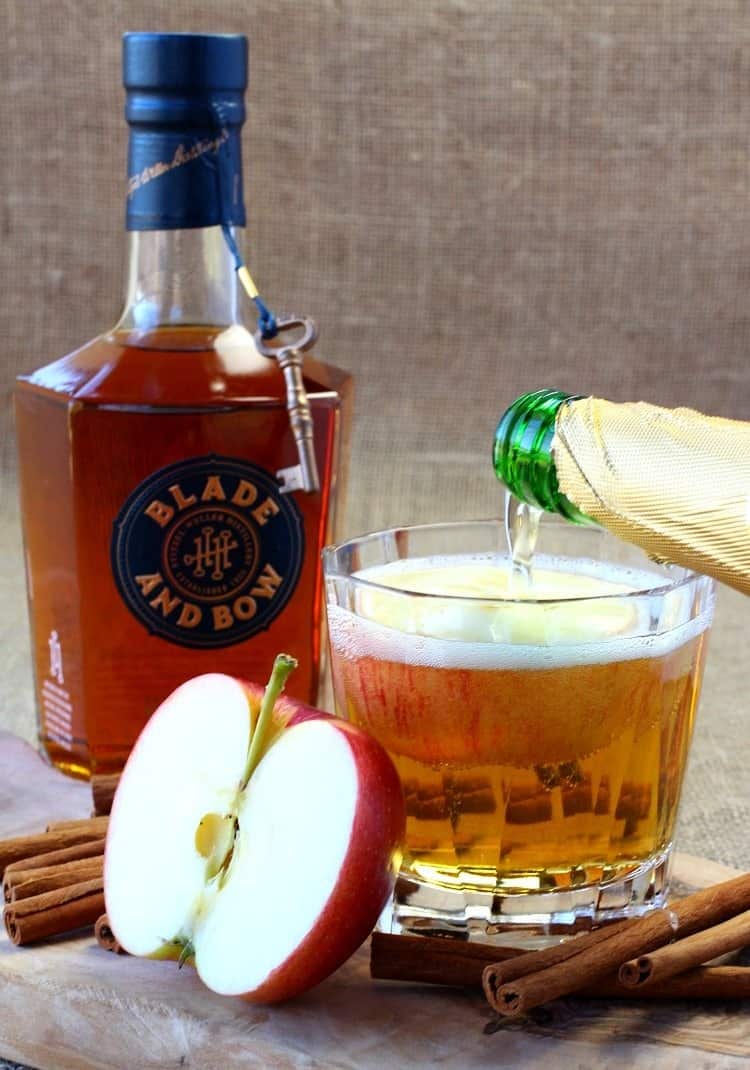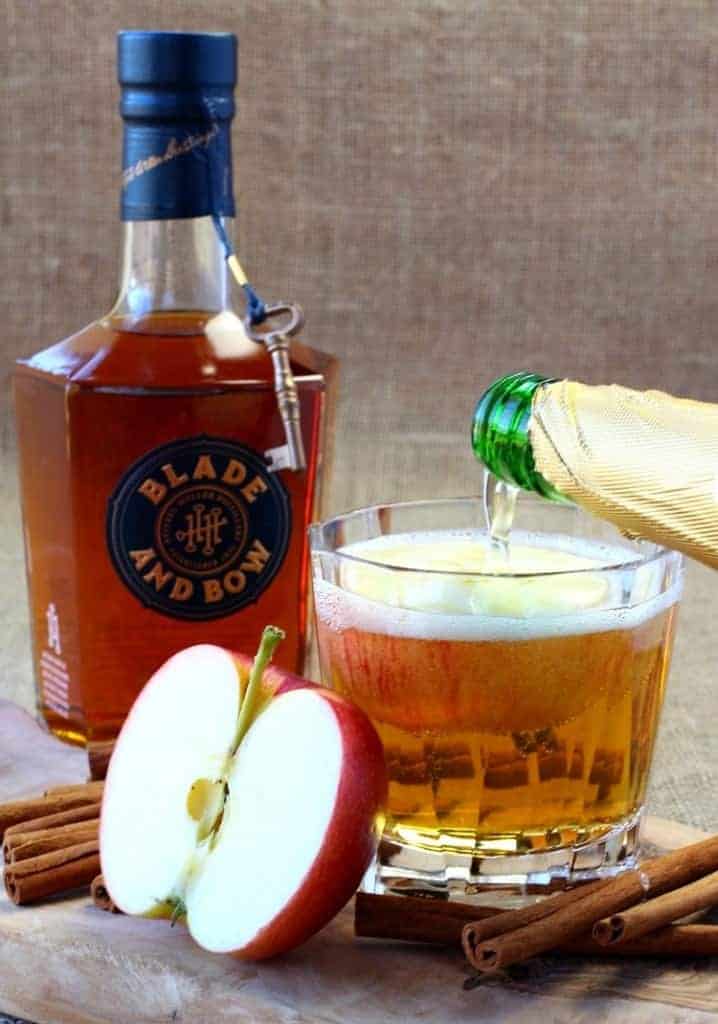 So let's all raise a glass an celebrate Repeal Day with a round of these Big Apple Bourbon Cocktails! Salute!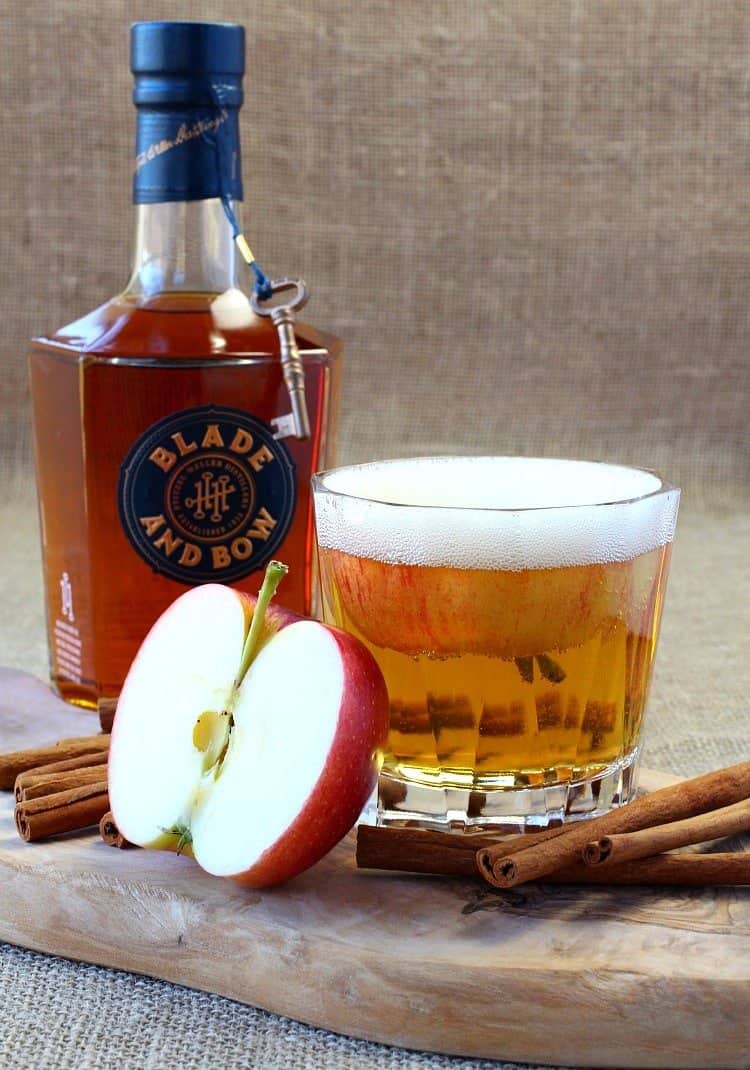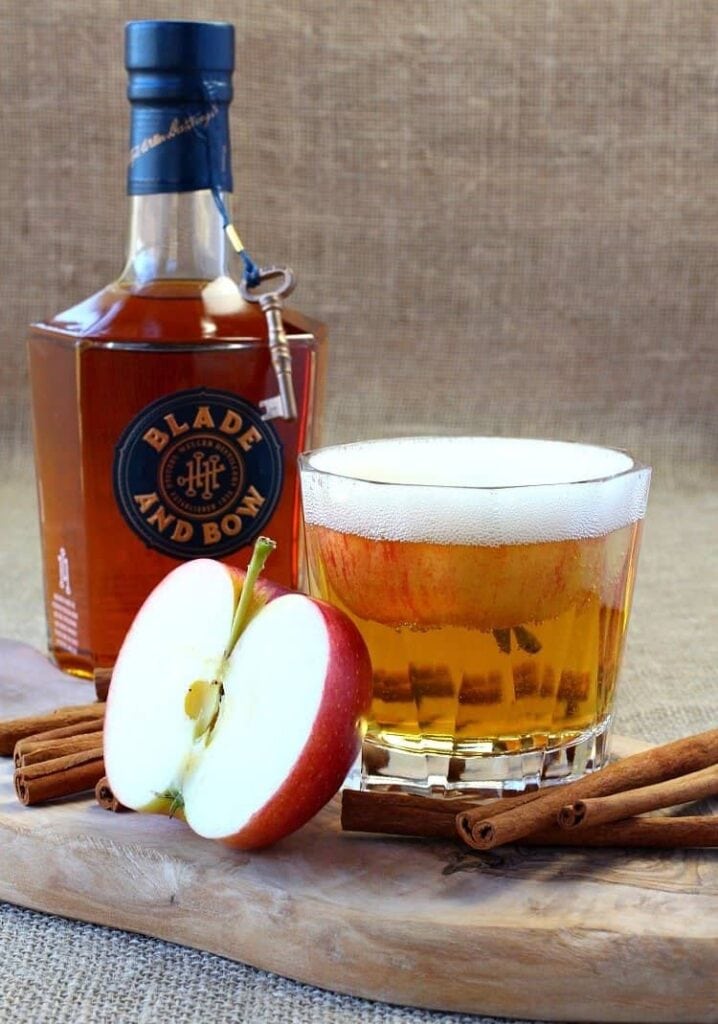 Print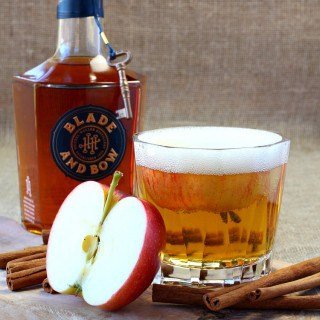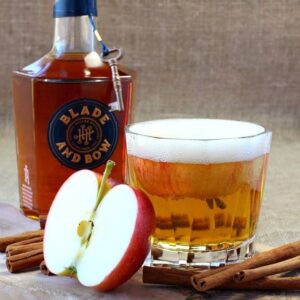 Big Apple Bourbon Cocktail
Author:

Prep Time:

5 min

Cook Time:

0 min

Total Time:

5 minutes

Yield:

1

1

x
The Big Apple Bourbon Cocktail is coming your way – lots of bourbon, throw in some liquor and sparkling cider to top it all off!
Scale
Ingredients
1 1/2 ounces

Blade and Bow Bourbon

3/4 ounce

Berentzen Apple Liquor
pinch of ground cinnamon
sparkling or hard cider for topping
apples for garnish
Instructions
Slice the top third of an apple off and set aside for garnish.
In a wide low-ball glass, add in the bourbon, apple liquor and cinnamon then stir.
Top with sparkling cider and apple for garnish.
Category:

Cocktails

Method:

Mix

Cuisine:

American
Keywords: bourbon cocktail, bourbon whiskey, bourbon drinks, party cocktail