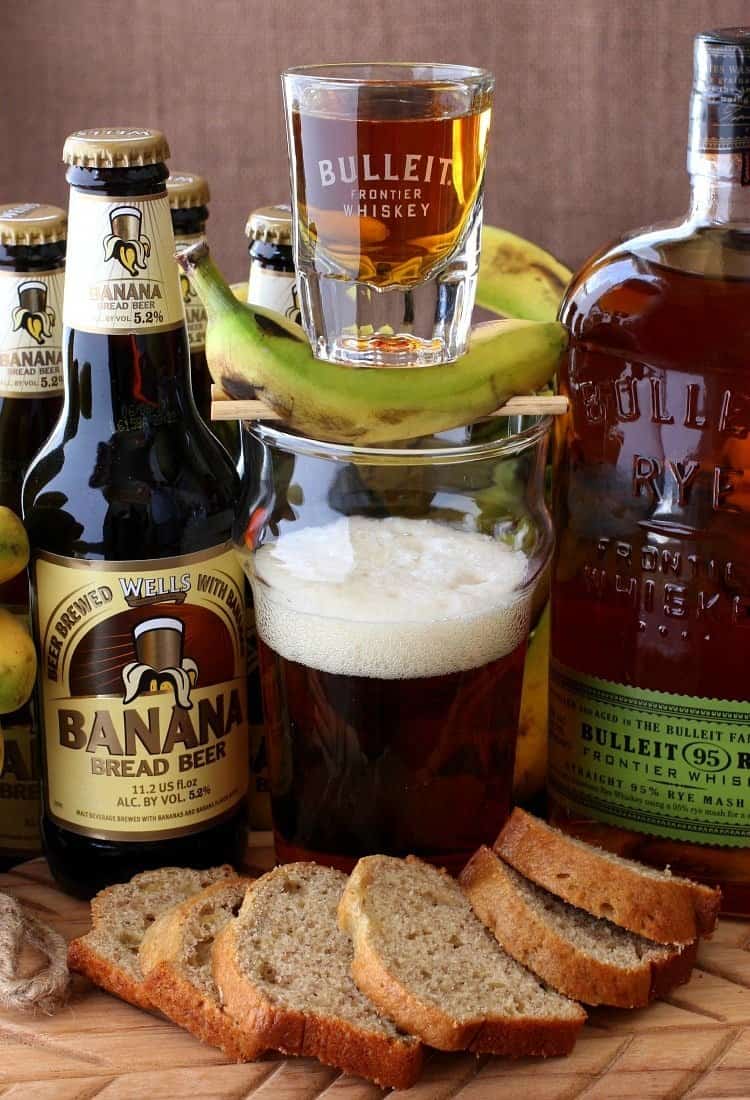 Banana Bread Beer Boilermaker
Try a Banana Bread Beer Boilermaker this weekend! The beer alone is pretty awesome. Then add Bulleit Rye Whiskey and you've got an amazing cocktail!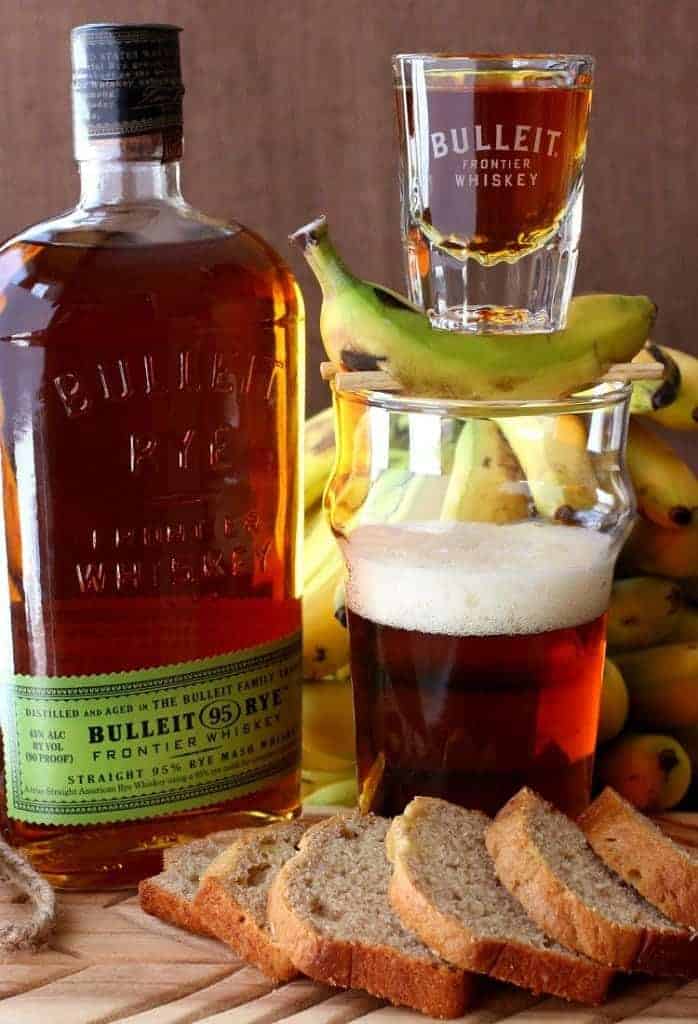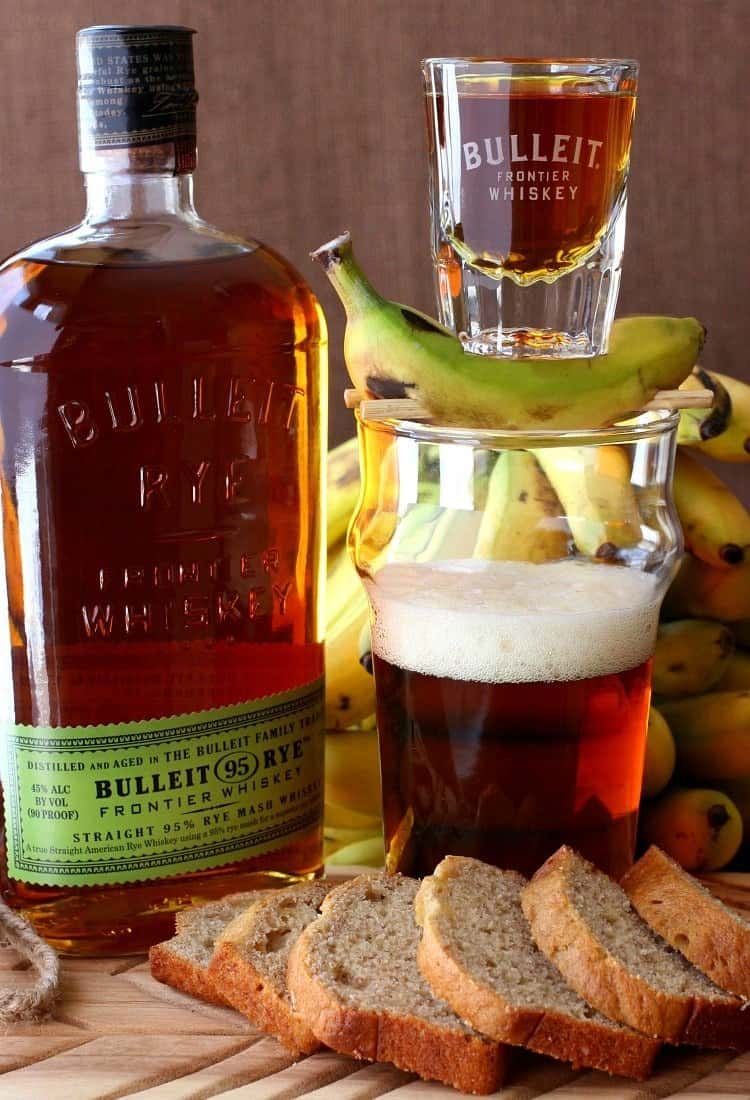 When I got a hold of some Bulleit Rye Whiskey to make up a boilermaker, my first thought was adding a beer that was on the sweeter side to go with the rye flavor of this whiskey.
I've found that rye whiskey isn't everyone's favorite, I like it just fine but not everyone I've served it too does. But when you add the flavor of something like this Banana Bread Beer to it…people who think they don't like ry started coming around. We had just got done making a batch of this Banana Rum Banana Bread – so it got me thinking about banana flavor right off the bat.
First of all, I've got to tell you…this beer isn't sweet at all. But it does have a distinct banana bread flavor to it, I'm not sure how they did it but it's awesome. I had a taste testing with Christie and a friend of hers and it got a thumbs up from both of them.
Really good stuff.
So if you look up tasting notes for rye whiskey a lot of people describe it as having a fruity, or spicy fruity flavor. I agree with that so I think pairing it with a fruit flavored beer is what makes this boilermaker work so well. Again, I have to say, this beer isn't fruity tasting or sweet…you really have to try it. It's definitely on my list for buying again.
Especially now that we've made these Banana Bread Beer Boilermakers with it, now that we've had a taste of how good they are it's being added to the cocktail list for sure.
You can also serve these drinks up along with dessert. Maybe make some Bananas Foster for dessert to keep with the theme, or maybe these Mini Banana Cheesecakes. I'll take either one, just make sure there's plenty of these Banana Bread Beer Boilermakers to go around!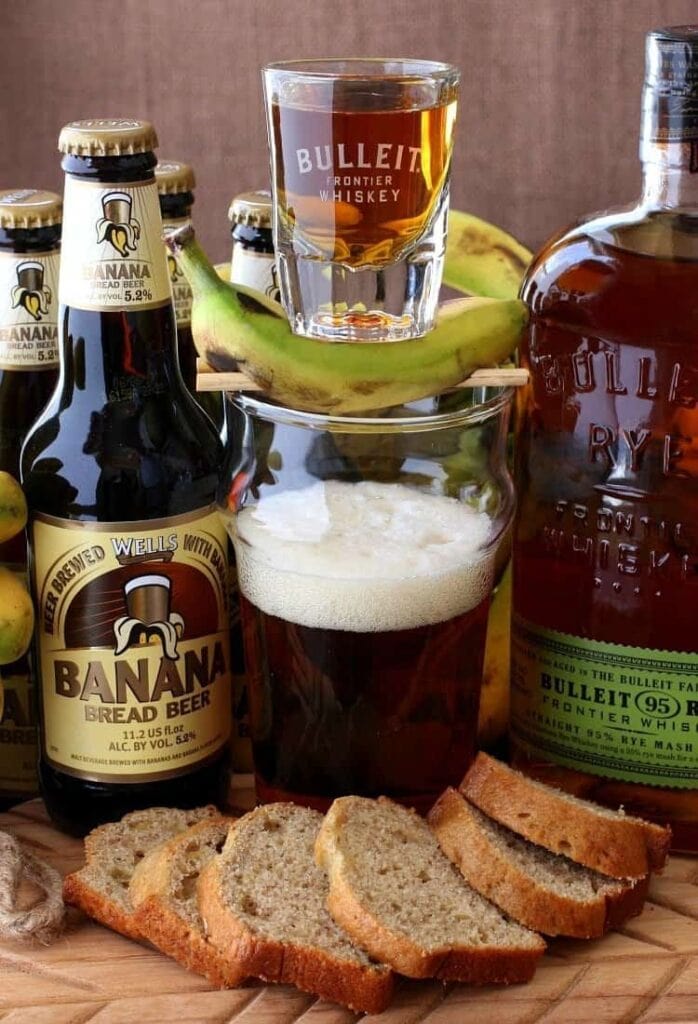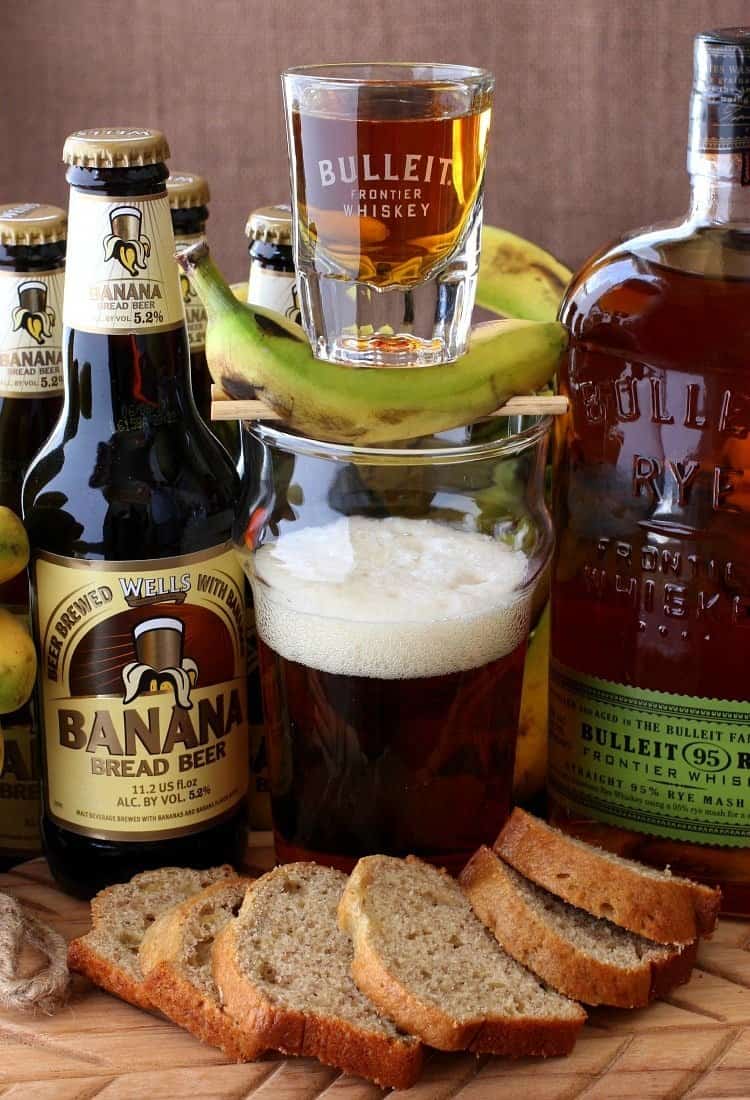 Print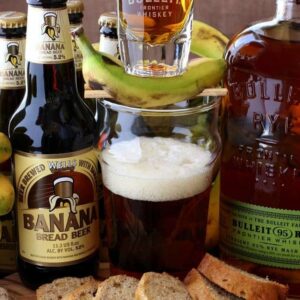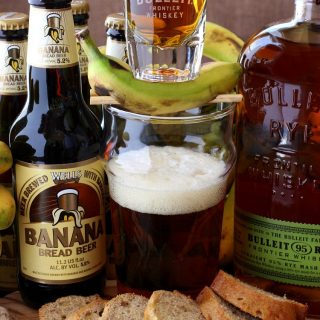 Banana Bread Beer Boilermaker
Author:

Yield:

1

1

x
---
Ingredients
1 ounce

Bulleit Bourbon

6 ounce

s Banana Bread Beer
---
Instructions
Serve the bourbon alongside of the porter and choose a method to drink:
Drink the bourbon then sip your beer after
Sip both the bourbon and beer, one sip after another
Drop the shot of bourbon into a 3/4 full glass of beer