We're making a S'mores Martini tonight to get the weekend started! There's nothing like a boozy, dessert cocktail to top dinner off on a Friday night!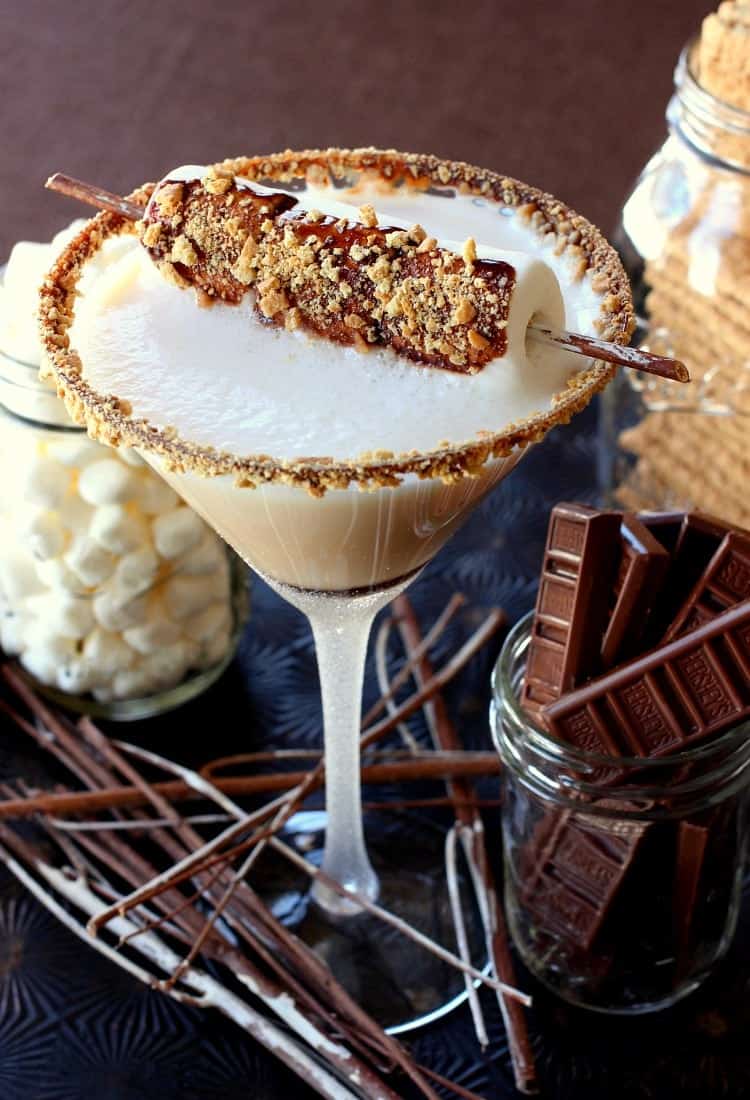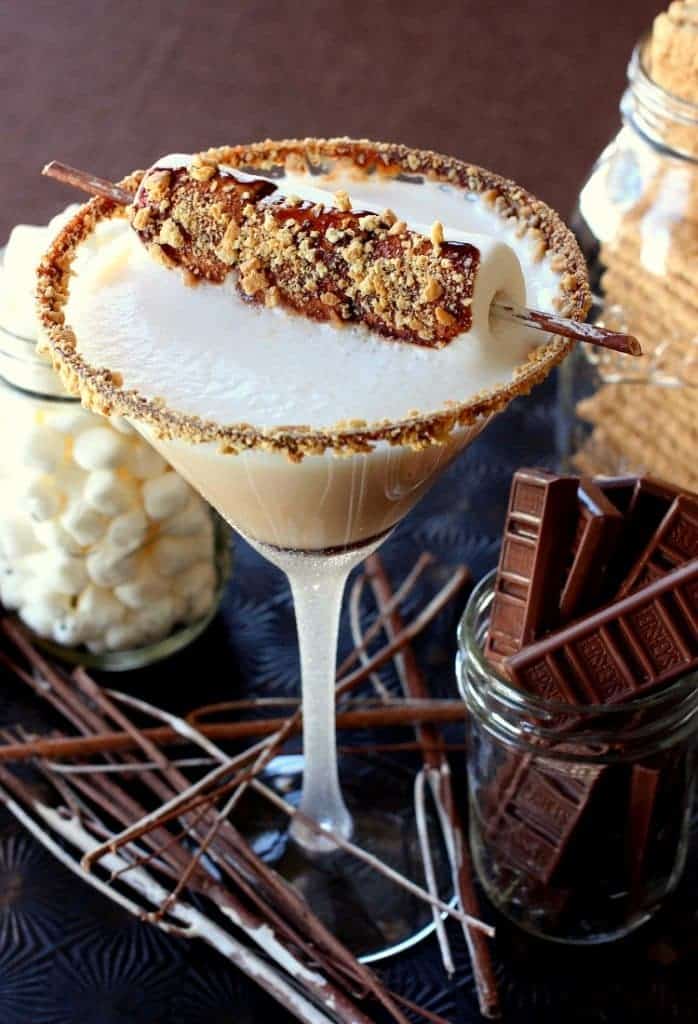 Boozy dessert cocktails are one of my favorite things to break out at a party. Or even just after dinner with me and the wife.
But parties – with family or friends, it's the best. They never expect to see one of these drinks coming out to the table after dinner. Cake, yes.
Ice cream or pie, yes.
But not a cocktail that's on fire. And what's better than a cocktail that's on fire???
Not much my friends, not much. Especially when it tastes as good as this one does.
So I'm not sitting outside by a campfire making cocktails…at least not this time. I'm just using a kitchen torch – what I like to call a kitchen torch – but really the one I use is just a torch. Like a real torch.
But it gets the job done, multitasking here…that's what I'm all about.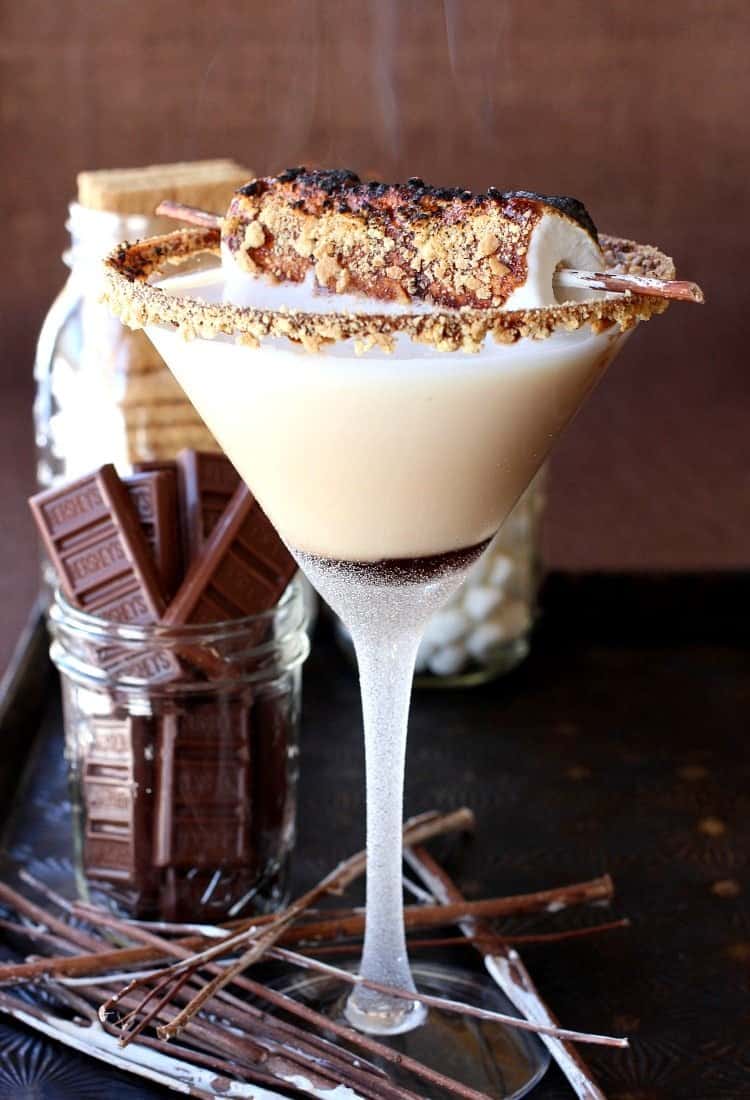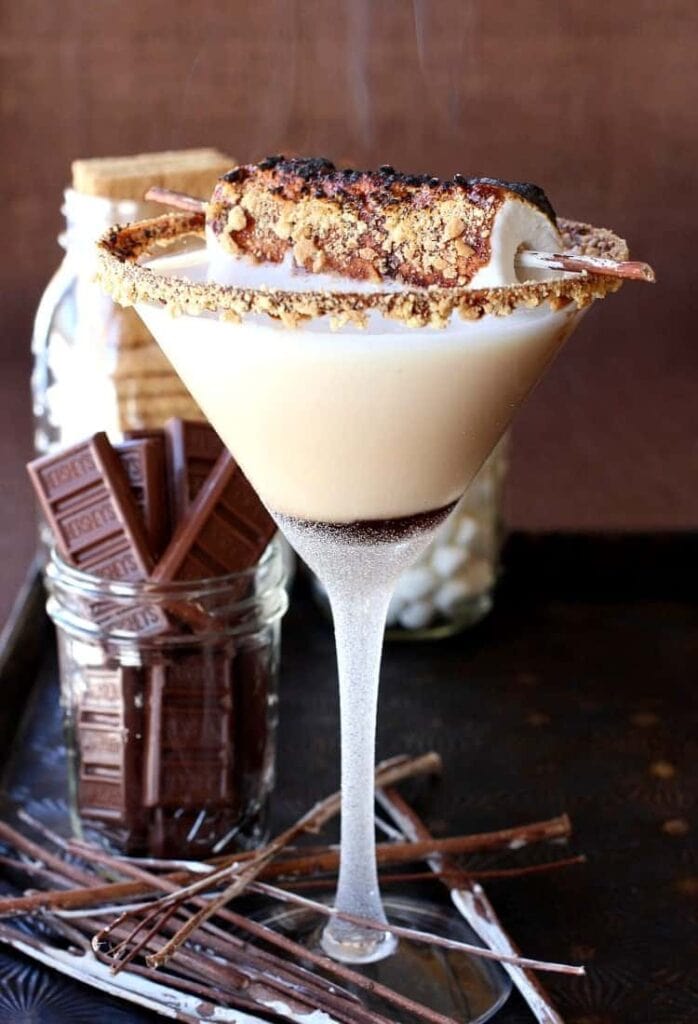 Then what you can do after you hand everyone their drinks is just add a couple plates of cookies to the table like these Boozy dessert cocktails, or even some s'mores if you want to keep that blow torch out…
The martini recipe is actually pretty simple, but super tasty. This S'mores Martini is really all about the garnish.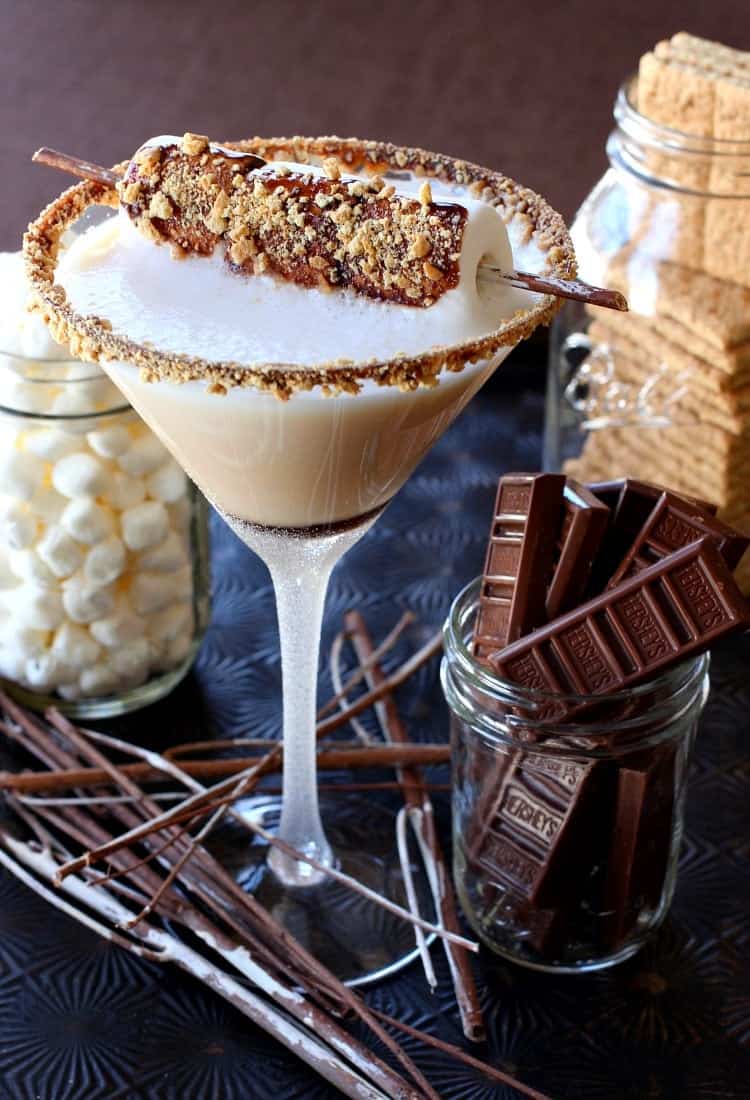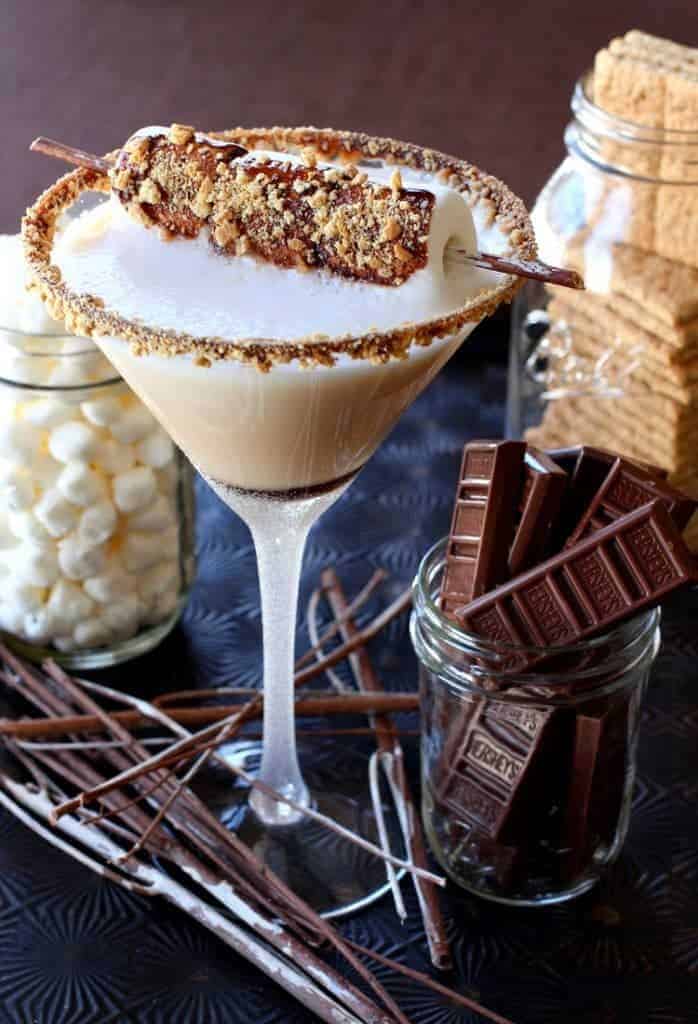 So you're really getting the best of both worlds, you've got your dessert and cocktail all in one!
Print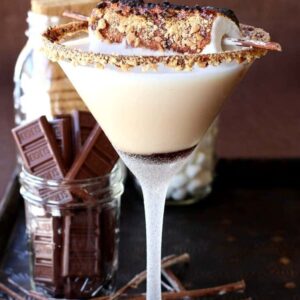 S'mores Martini
Scale
Ingredients
For Rimming the Glass
chocolate syrup
crushed graham crackers
For the Martini
2 1/2 oz

. Three Olives S'mores vodka

2 oz

. Ricura Horchata Cream Liquor

2 teaspoons

of chocolate syrup
For Garnish
1 tablespoon

S'mores vodka

1/4 cup

heavy cream

3

large marshmallows
crushed graham crackers
chocolate syrup
Instructions
Place a layer of chocolate syrup in a shallow dish. In another shallow dish, add a layer of crushed graham crackers.
Rim a martini glass with chocolate syrup, then dip into the graham cracker crumbs.
Place the 2 teaspoons of chocolate syrup in the bottom of the glass.
Mix the horchata and vodka together in a cocktail shaker then strain into the martini glass.
Whip the tablespoon of S'mores vodka together with the heavy cream until it forms stiff peaks, then spoon it on top of the martini.
Dip the top of the marshmallows in chocolate syrup then into the graham crackers.
Place the marshmallows on a skewer then lay across the rim of your martini glass.
Using a kitchen torch, toast the plain side of the marshmallows until they get slightly charred.
Serve carefully!