This Moscow Mule Martini is a combination of two classic cocktails! A ginger spiced liquor and fresh lime give this martini recipe a unique flavor!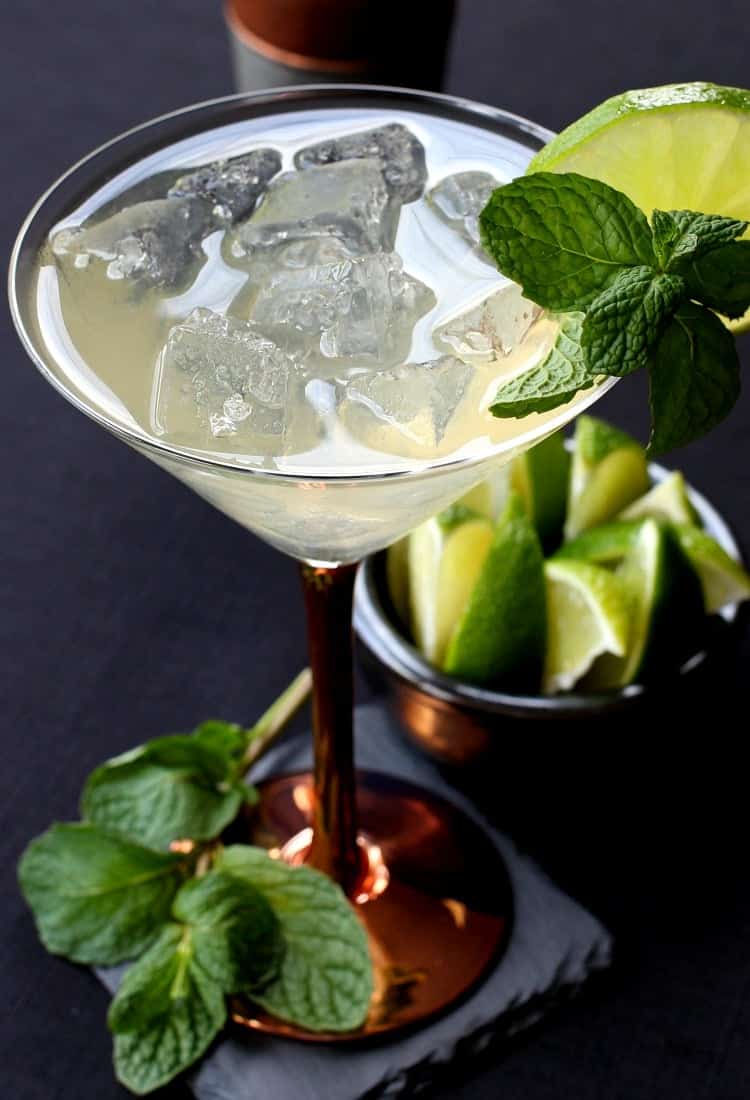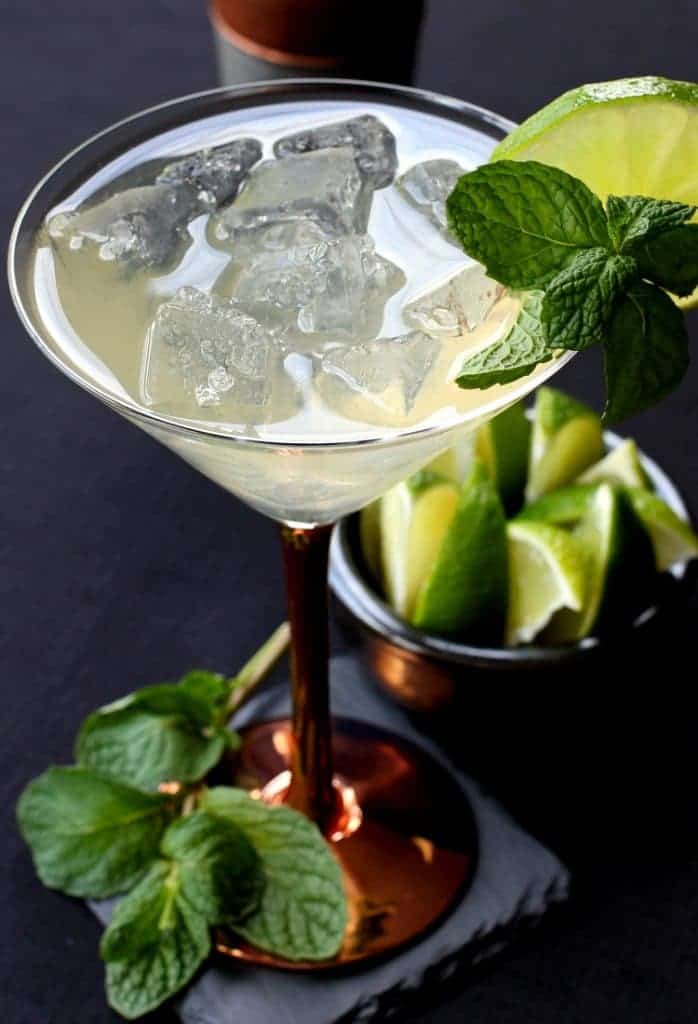 A Crisp, Refreshing Martini Recipe
Why is this Moscow Mule martini so much fun to drink? I really couldn't tell you, other than the fact that actors like James Bond and Frank Sinatra make drinking martinis seem upscale and fun, and this one is the latest drink we came up with for our friends over at Food Fanatic.
Famous quotes from Johnny Carson like "Happiness is finding two olives in your martini when you're hungry" or "I have never tasted anything so cool and clean…" from Ernest Hemingway.
Martinis aren't secluded to any season either. Winter, spring, summer or Fall, you can enjoy any martini you like and they never go out of style.
And now you can add this martini recipe to the list! Cool, crisp, refreshing and strong. Just what we like in a martini recipe.

This cocktail has the same flavors as the classic Moscow Mule cocktail except for one change. Instead of using ginger beer I used ginger liquor to keep this martini smooth and bubble free.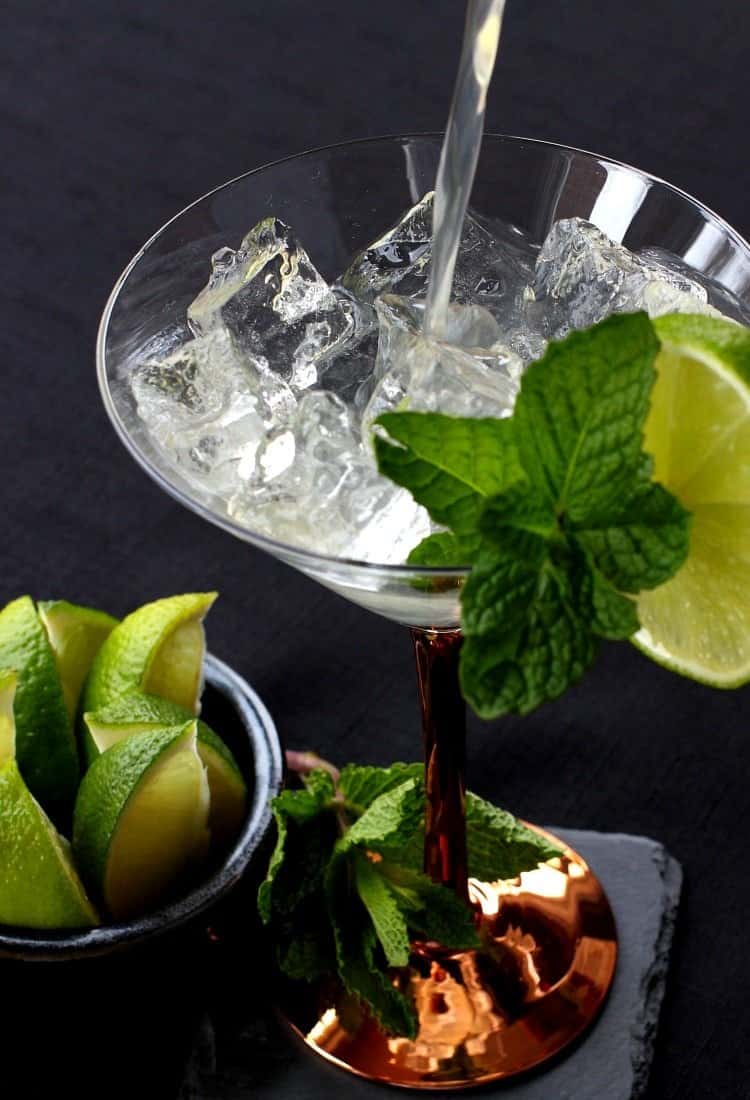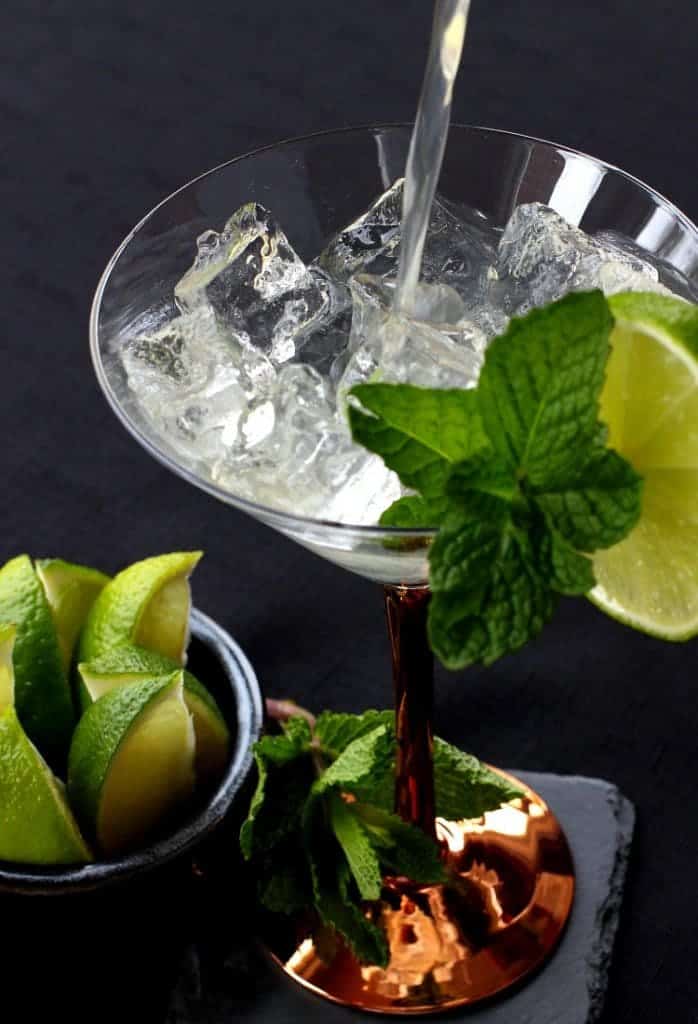 The ginger liquor gives this martini the same flavor as the traditional Moscow Mule but keeps it tasting (and looking) like a martini at the same time.
You can find ginger liquor right at the liquor store, it's not as strange of an ingredient as you might think.
So if you've never bought ginger liquor before you should definitely check it out. It's very inexpensive and can add tons of flavor to lots of drinks…maybe a boozy chai latte in the winter time?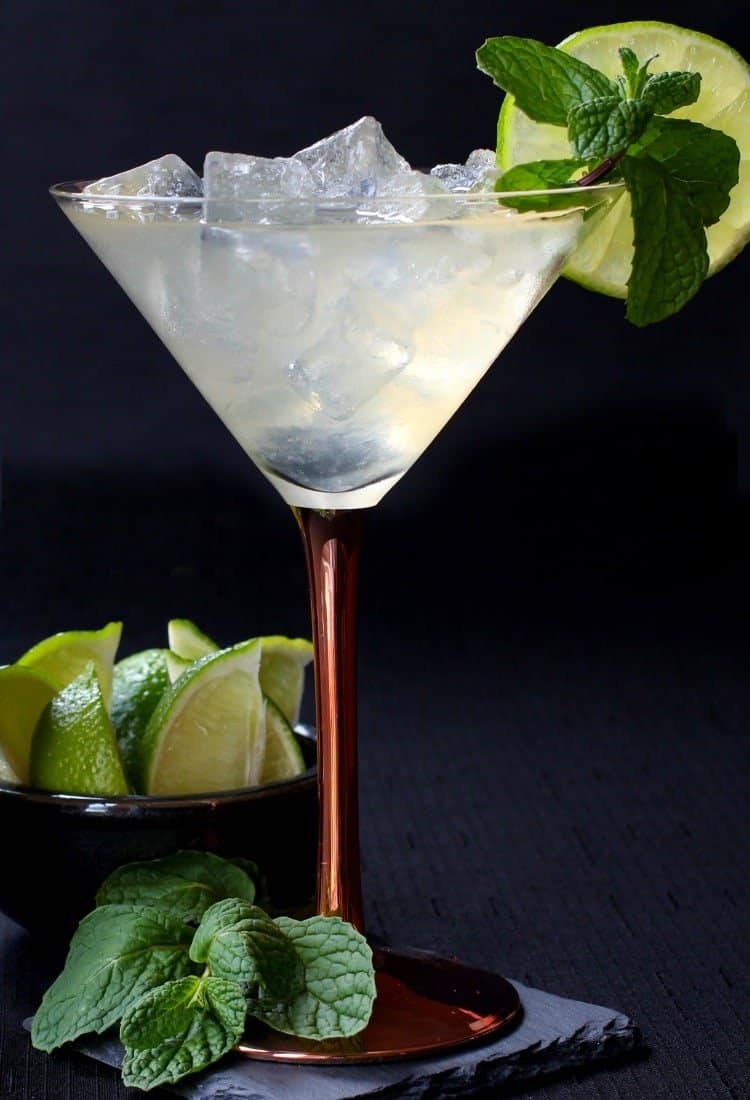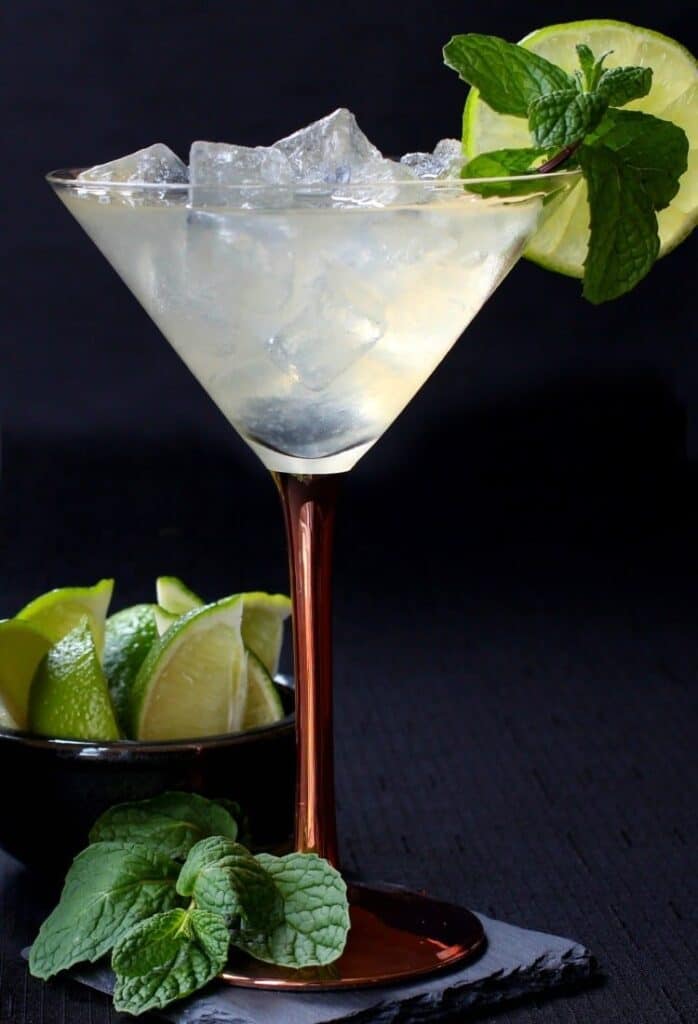 Looking For More Martini Recipes?