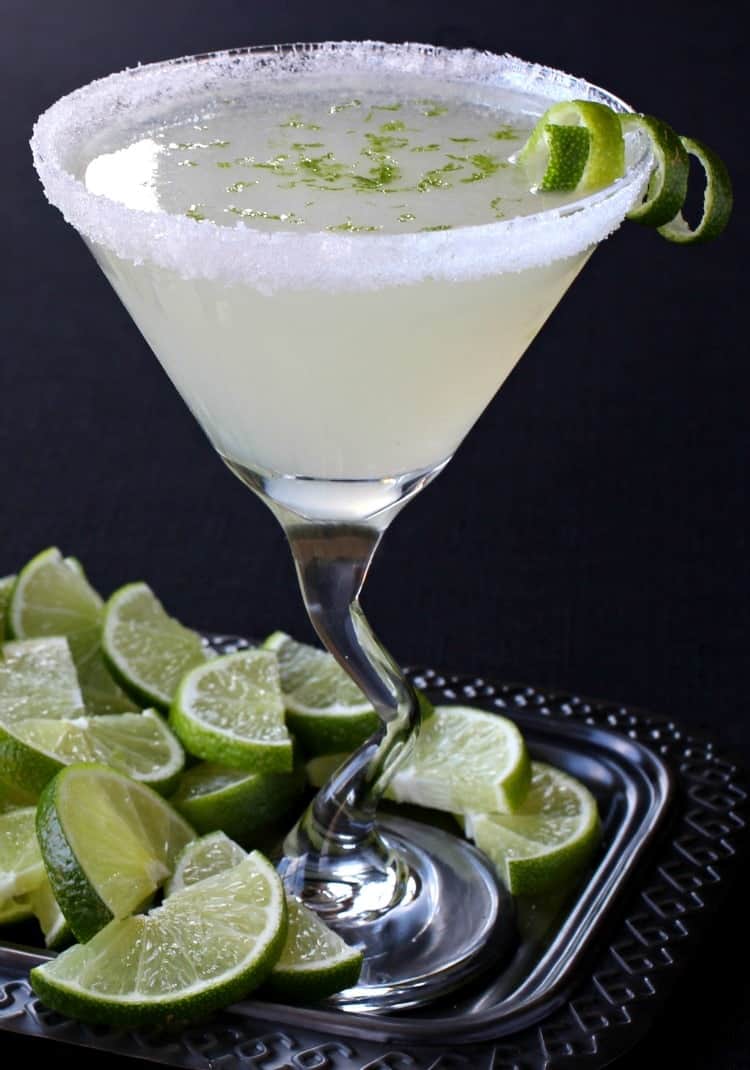 This Lime Drop Martini is on the menu tonight! Nope, that's not a lemon drop martini – we're making Lime Drops this time with fresh lime juice and zest!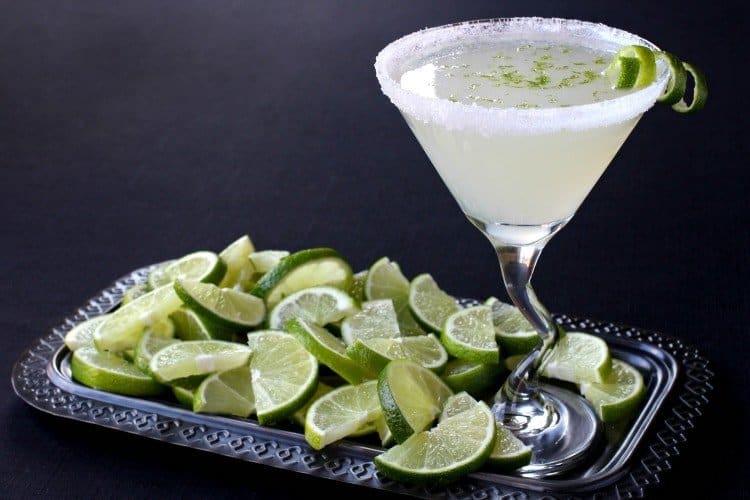 This Lime Drop Martini is our latest creation for Food Fanatic and we're loving it!
Lemon Drop Martinis are a well known drink, every bartender can mix one up for you but there's also tons of variations too. I've had Pomegranate Lemon Drops, Raspberry Lemon Drops…even a champagne lemon drop. There's even lemon drop food recipes like this Lemon Drop Cheesecake – But all made with lemon.
What about the lime? It's an equally good citrus in my book, I use it in so many cocktails and martini recipes that we always have some in the fridge. You can even add it to your beer cocktails or use it in tons of different dinner recipes. Which is kind of how I came up with the idea to make this drink. There were no lemons. But lots of limes.
I knew it would be equally as good as the standard martini recipe that uses lemons…and maybe even better.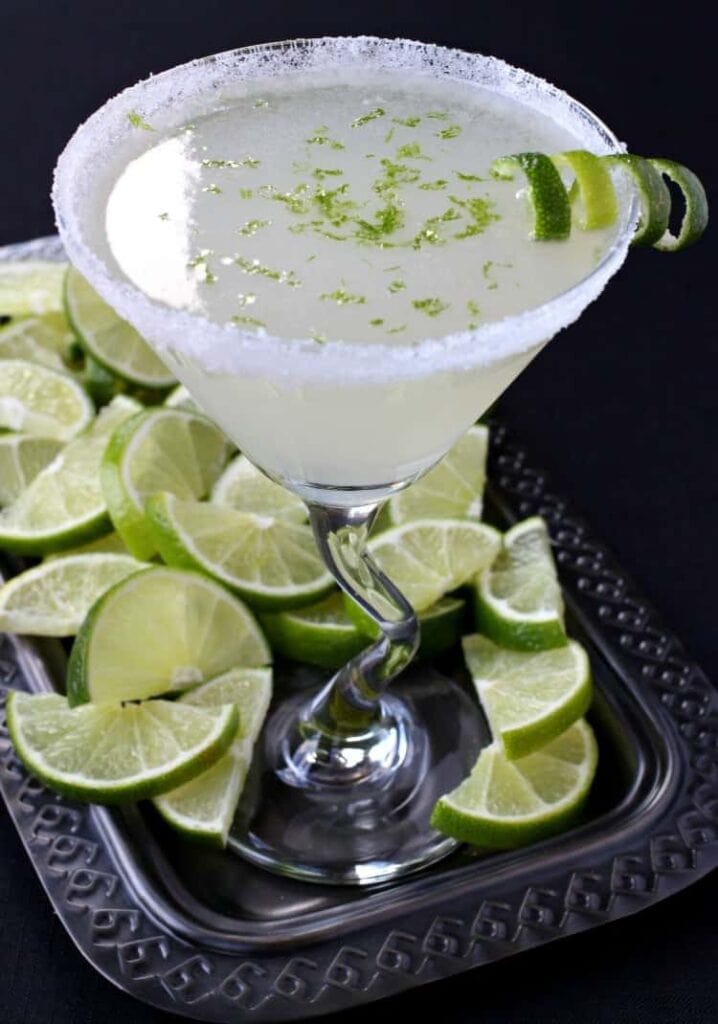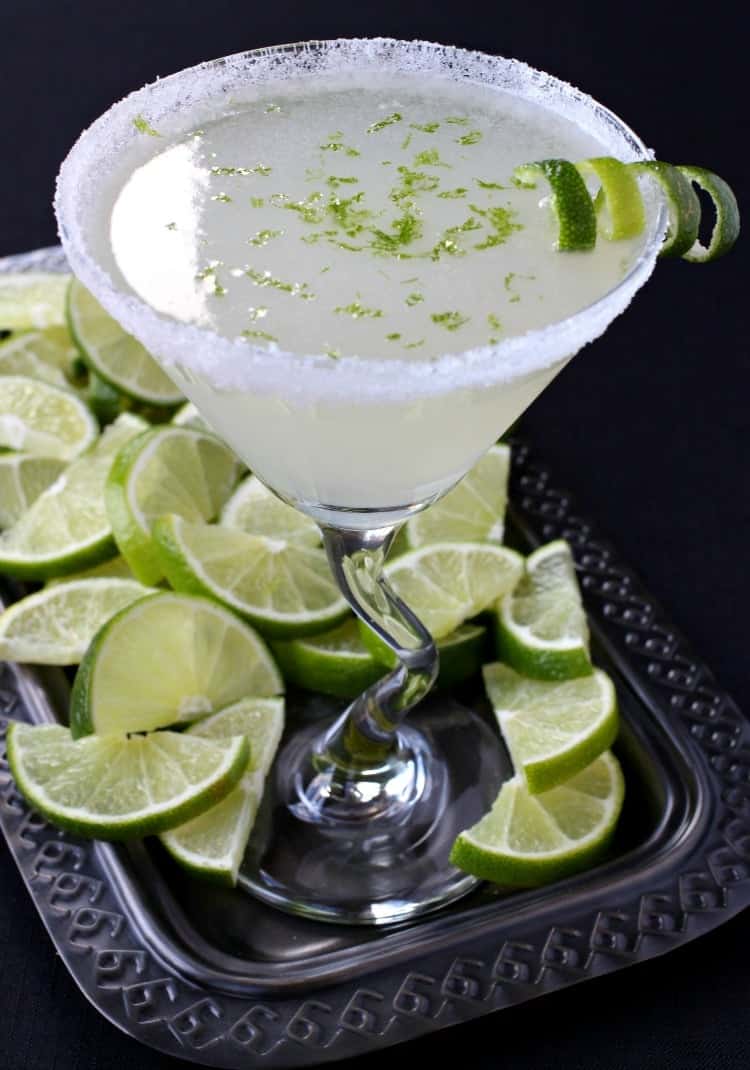 You could take this recipe and substitute any citrus you have on hand like oranges, or even grapefruit, and make up your own martini, but today we're using limes.
Fresh lime juice in this drink is an absolute must do. I can promise you it will not taste good with the fake stuff out of the bottle. That juice has it's time and place and it's not here. All you'll need for this recipe is about 3 limes, but grab a few more while you're at the store because two of these martinis probably won't be enough.
Once you get your limes juiced add it to a shaker filled with ice. Next add in the vodka, triple sec and sugar. Make sure that you get superfine sugar so that it dissolves easier, also a must for this martini.
Shake it like crazy and strain into your martini glass that you rimmed with sugar. Now, I know I say sometimes that you don't need to rim the glass for a drink, that it just gives it a look most of the time, but for these Lime Drop Martinis…you've got to rim the glass. It adds a sweetness to the drink that you're going to need. So rimming the glass in sugar?
You guessed it – also a must. Enjoy!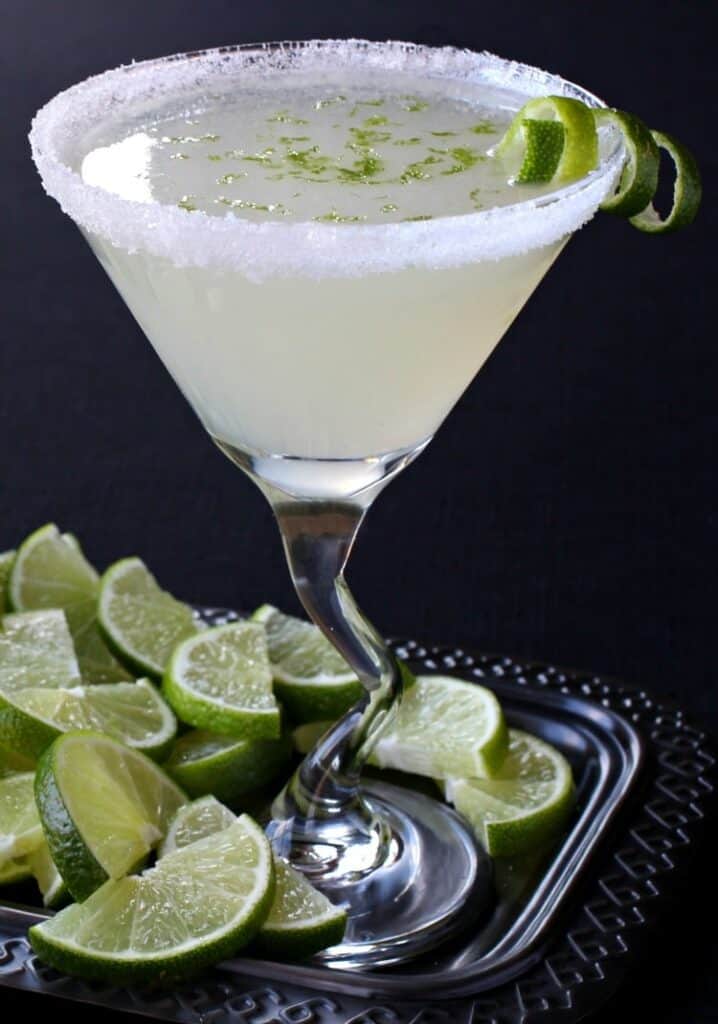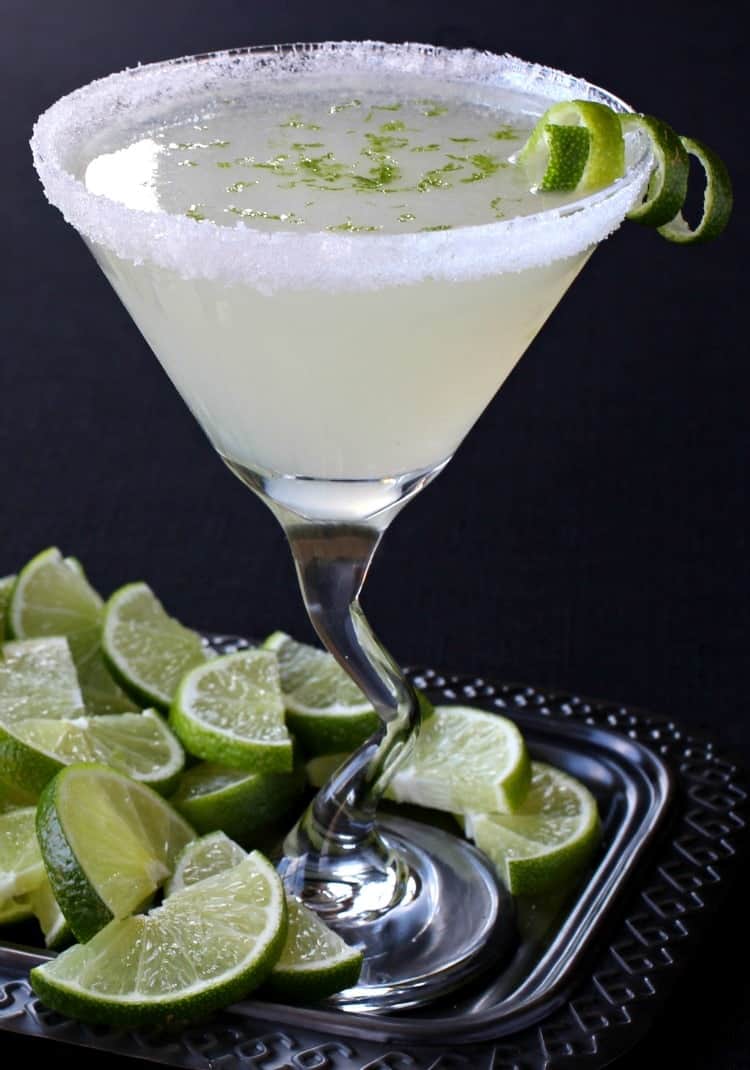 Head on over to Food Fanatic where you can get this martini recipe and many, many other cocktails to keep you going through the weekend!