This Caramel Apple Martini is a crisp and tart martini recipe with a subtle flavor of caramel. Shake a few up for happy hour tonight!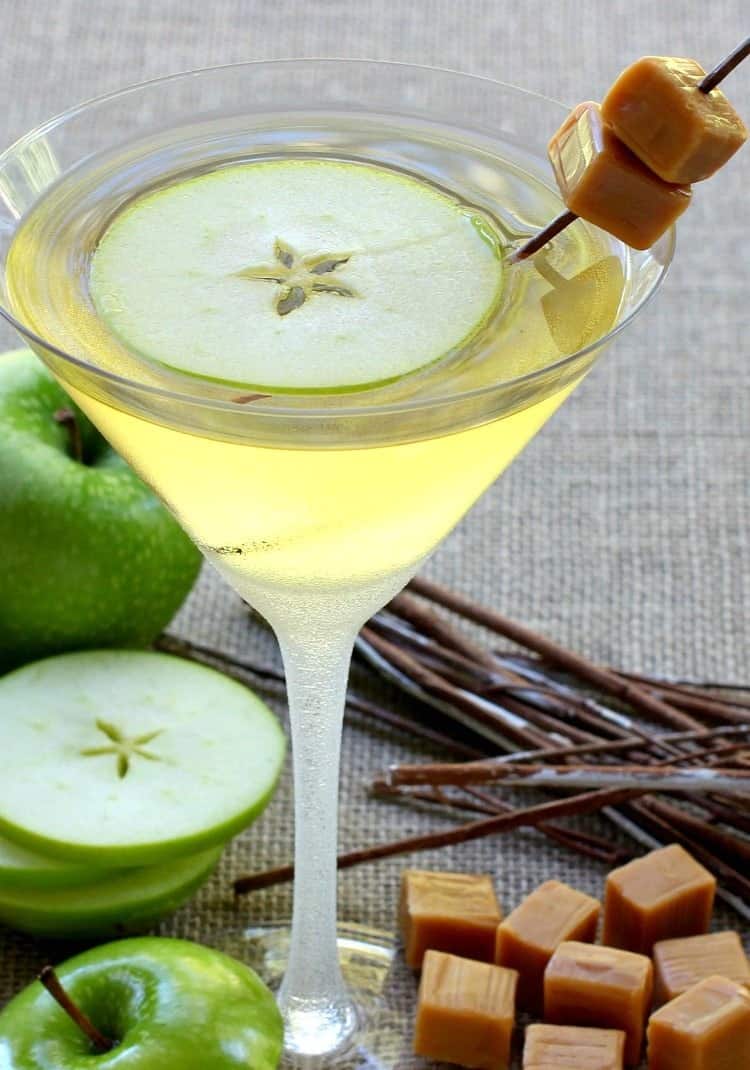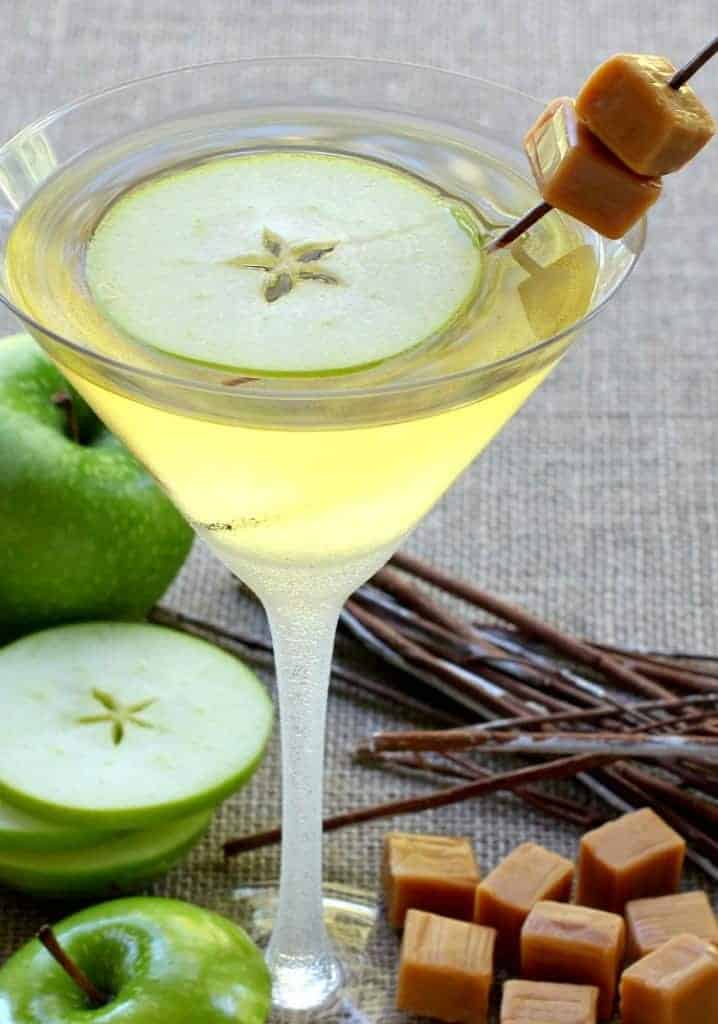 Fall, winter, cold weather to me means bourbon. I'm usually known to enjoy a bourbon or two with a beer chaser on cold nights with friends…but also I'm known for mixing up the cocktails like this Caramel Apple Martini.
Yes, I will gladly serve up a shot or two of good bourbon or whiskey straight up with nothing else (except maybe a little ice) but sometimes a night calls for a cocktail and that's where this martini comes into play.
I've said it before, but Christie isn't so fond of a straight up glass of bourbon, even though she really does keep trying. Or whiskey.
It's just not for her even though she keeps wanting it to be. Her whole family is made up of scotch drinkers, bourbon drinkers and whiskey drinkers. Right on up to her 95 year old grandmother that has passed away and we all think that maybe she was on to something.
But somehow my wife didn't get that gene. She makes very strange faces whenever I hand her a glass of something straight up…some faces are worse than others but there's usually a face.
So for her and her friends who might not like the straight up stuff, I whip up some martini's.
Leave it to a cocktail shaker and a few different ingredients to make a cocktail seem appealing…no matter how strong it may be…add a nice rim or a swirl of caramel and you're going to have a winner.
This martini will appeal to everyone, your bourbon drinkers…your martini drinkers and your friends who think they "just drink wine". You know those friends…just hand them one of these anyway. And don't take no for an answer – I never do!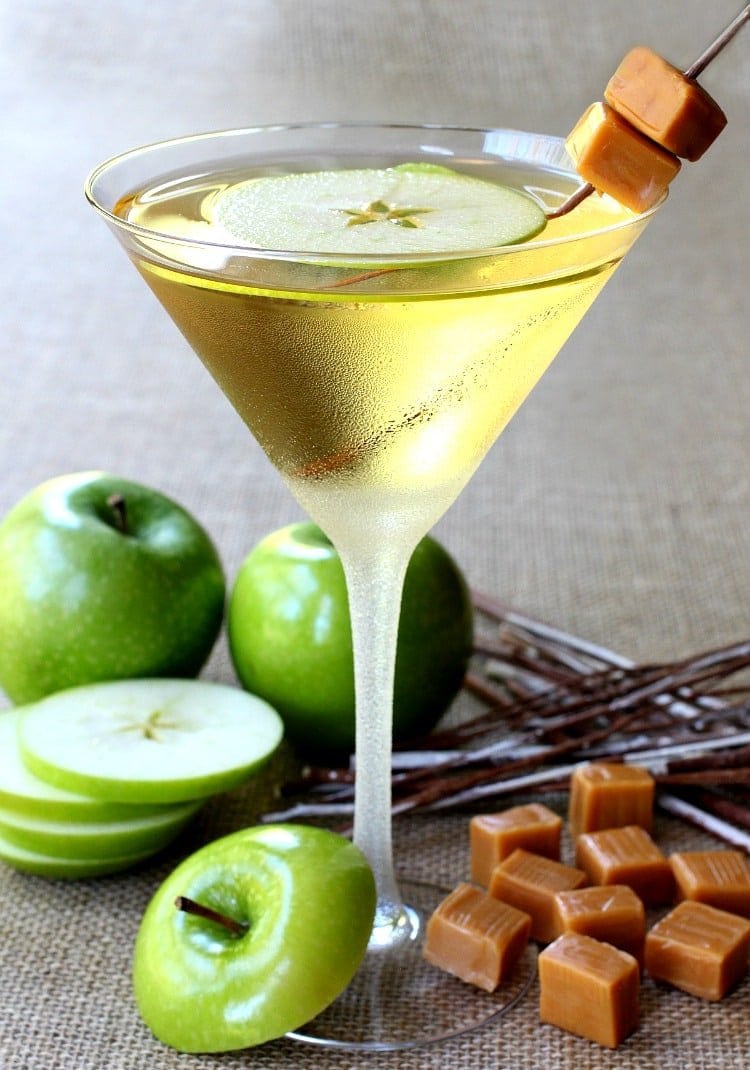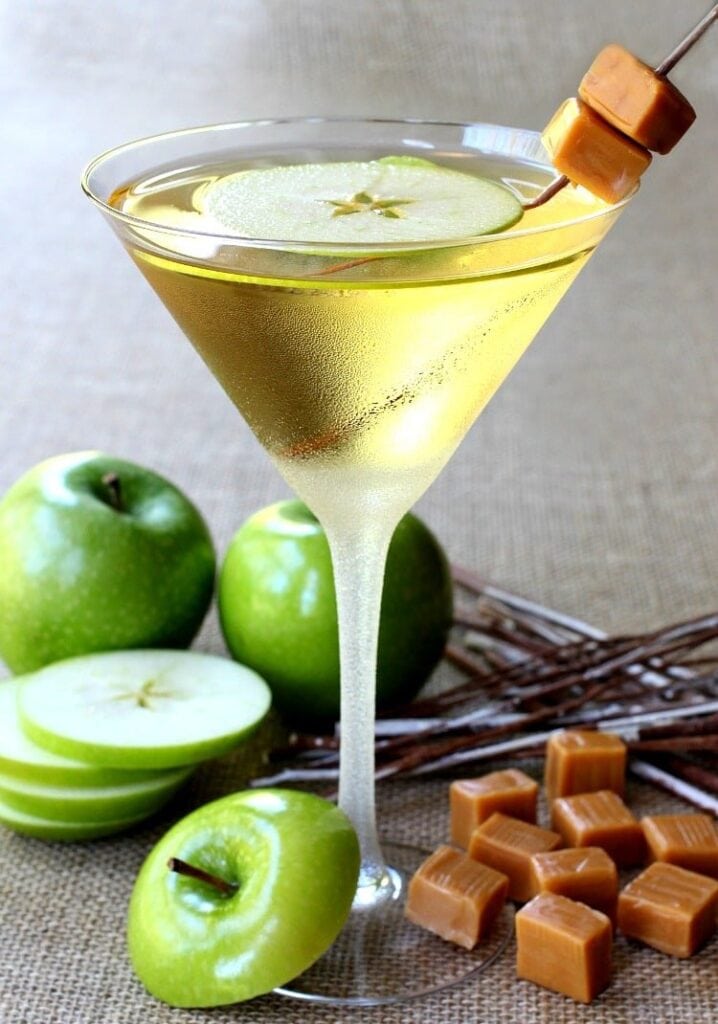 Head over for this martini recipe plus many, because you'll need lots more to keep you going for the holiday's!