This Aged Frontier Farmhouse Boilermaker is the last boilermaker that I've been making with Bulleit Bourbon…and I think you're going to like this one!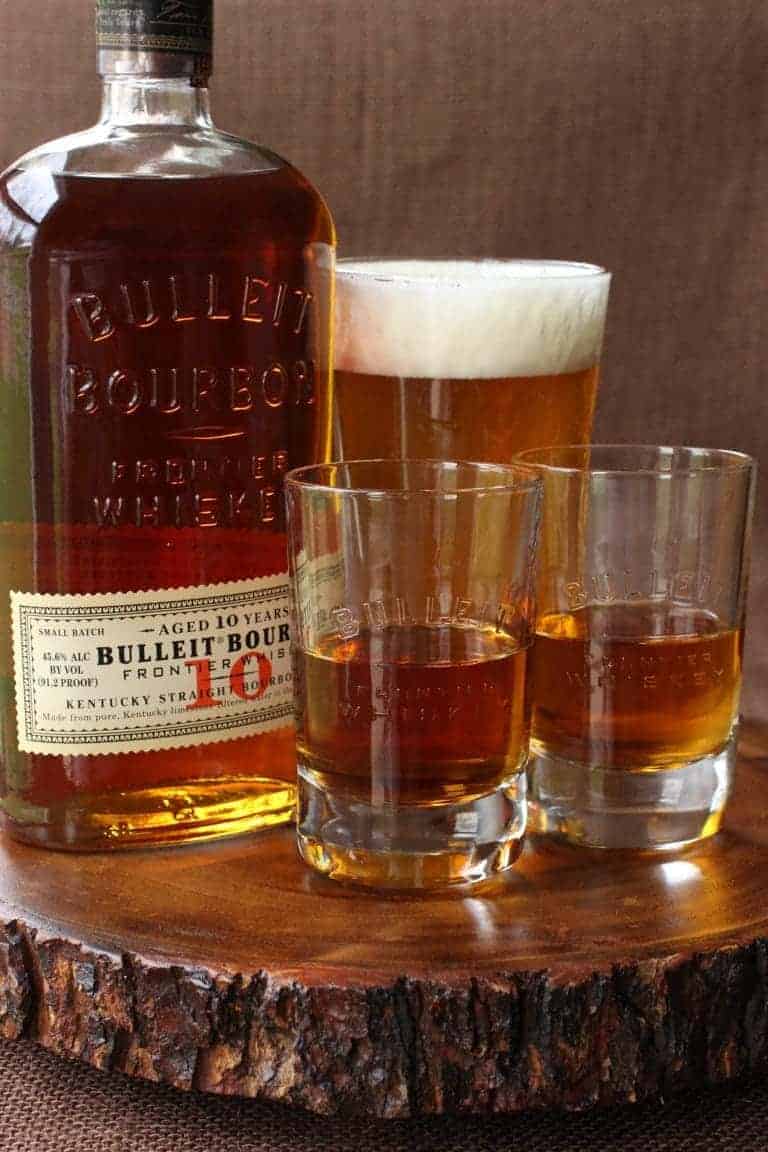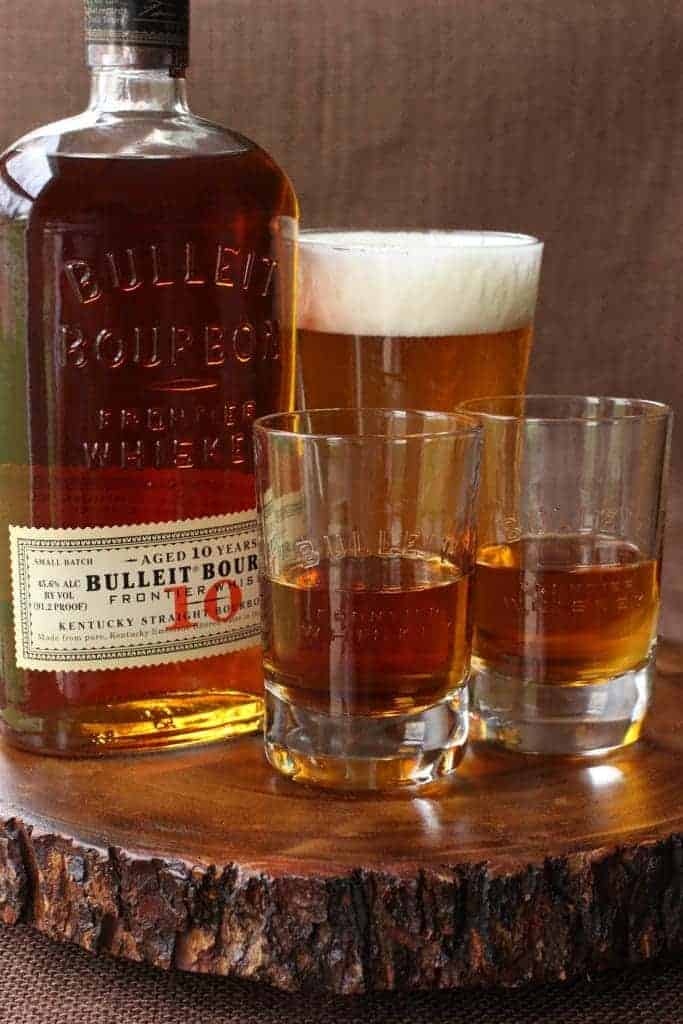 So when you're starting out with a Bulleit 10 Year Bourbon you don't want to get that crazy with the flavors you're mixing it with. You definitely don't want to cover up the aged bourbon flavor that took so long to come through. Make sure that you enjoy every sip of that stuff.
But this is a boilermaker cocktail so I had to come up with something to pair it with.
When I came across this Tank 7 Farmhouse Ale by the Boulevard Brewing Company, I knew it would be a perfect match. This ale has fruity notes like grapefruit and has a spicy, peppery finish. Bulleit 10 year finishes crisp and sweet but also has hints of spice at the end too.
Now that we have similar flavor combinations going on here…it's time to get started.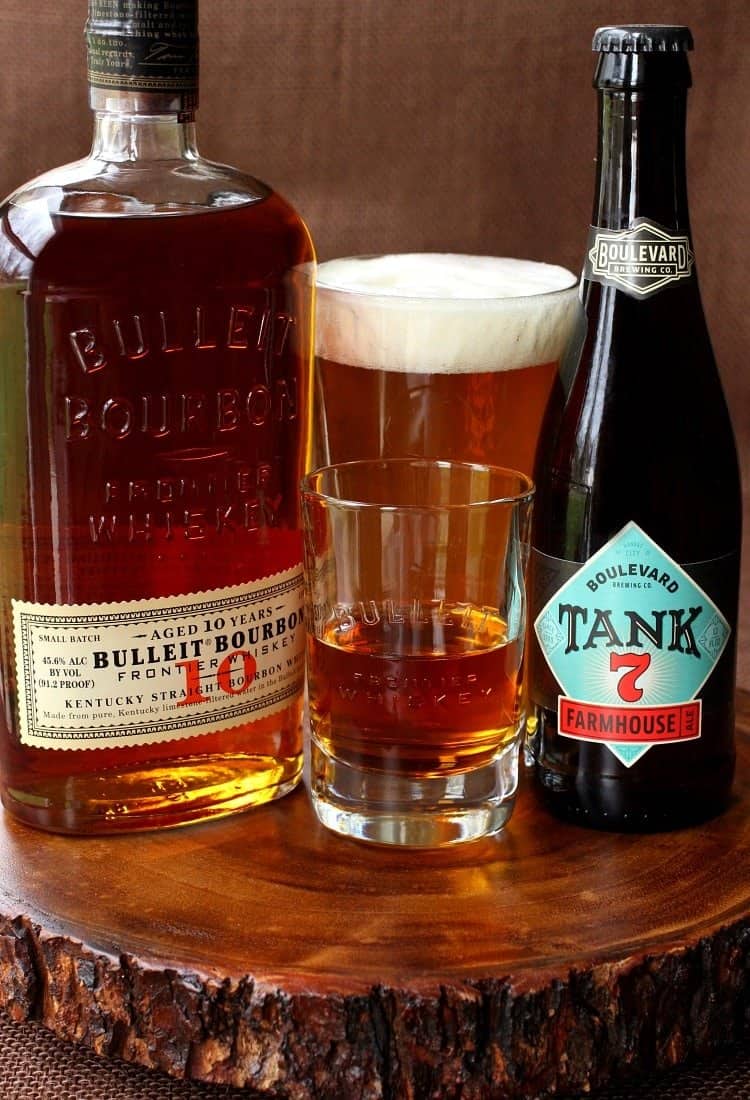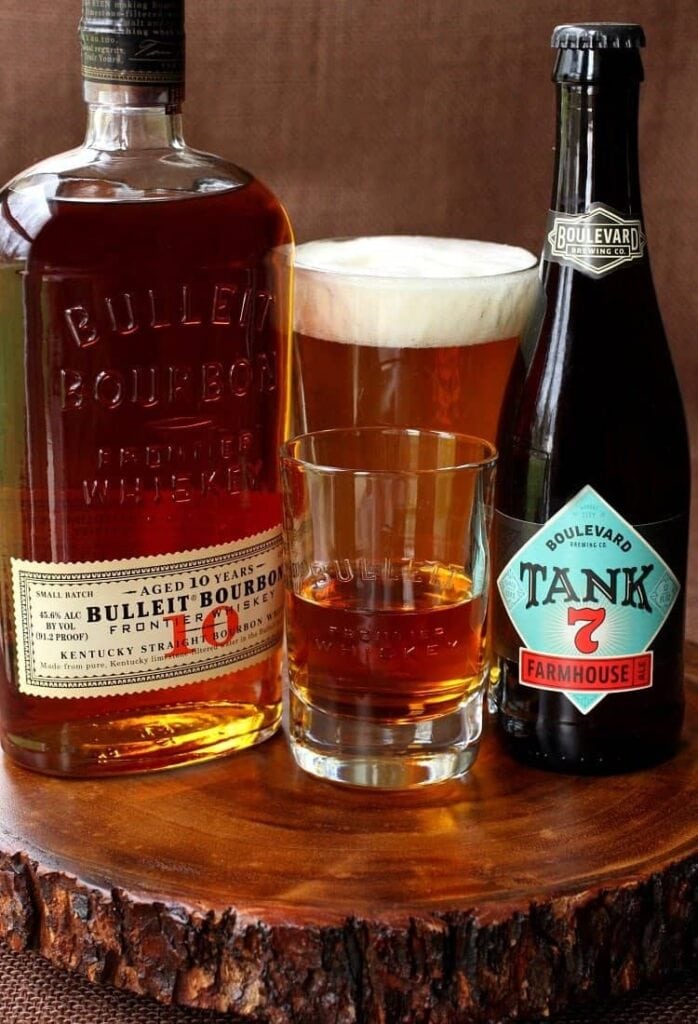 Not much to the "recipe" for this Aged Frontier Farmhouse Boilermaker, it's more about the way you're going to make the drink. You can sip the bourbon and drink the beer one after another, which I think is the method I'd prefer with this drink. Or take the plunge and drop that shot of bourbon right in the glass!
Obviously that's the more fun way to drink this boilermaker, but if you're just about the flavor I'd say to keep them separate.
I did have a lot of fun making my other two boilermaker drinks, the S'mores Porter Boilermaker and the Banana Bread Beer Boilermaker. Those were both tasty, and maybe they even converted a few of my friends to bourbon drinkers…
So if you're a long time bourbon drinker or you're just starting out, you should try this Bulleit 10 Year out. And then try it in this Aged Frontier Farmhouse Boilermaker and see which way you like it the best!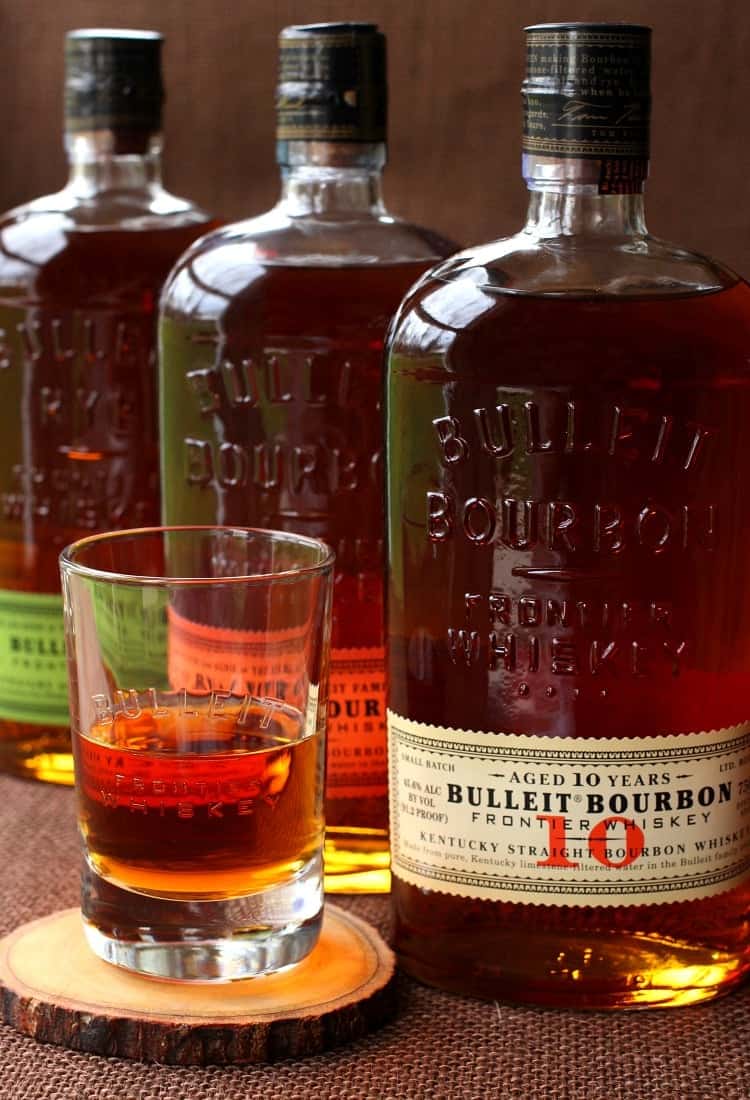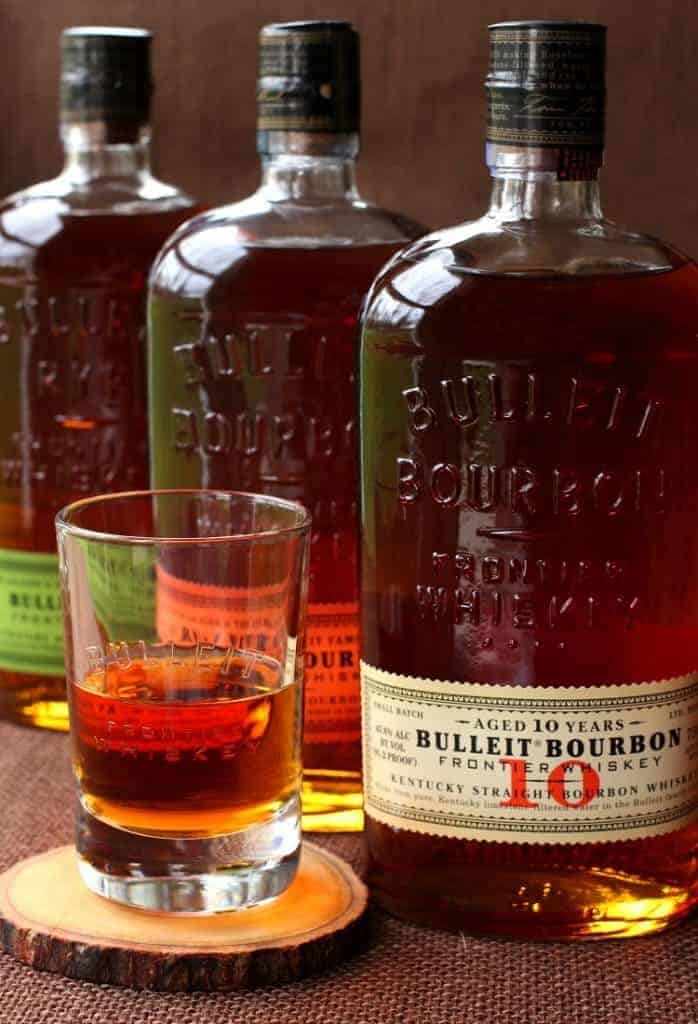 Print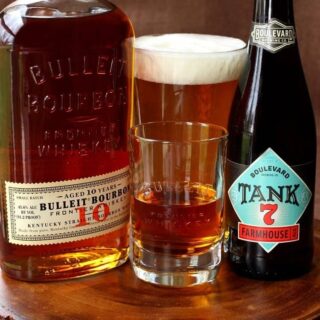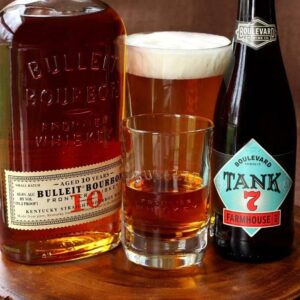 Aged Frontier Farmhouse Boilermaker
Scale
Ingredients
1

bottle Farmhouse Ale

2 oz

. Bulleit Bourbon 10 Year
Instructions
Serve the bourbon and the ale together for sipping separately or you can drop the bourbon into the glass of beer and drink!