Dilly Dilly! We're making up a Dilly Dilly Drink to get the party started for Super Bowl! So raise your glass and get ready for some football!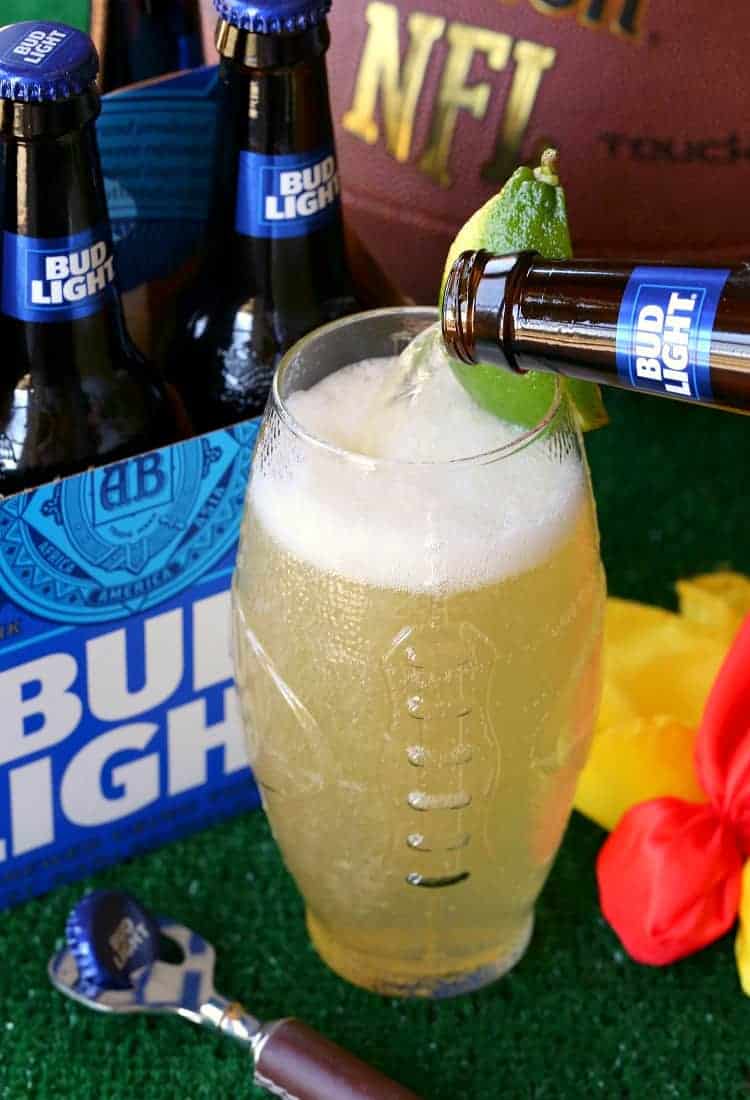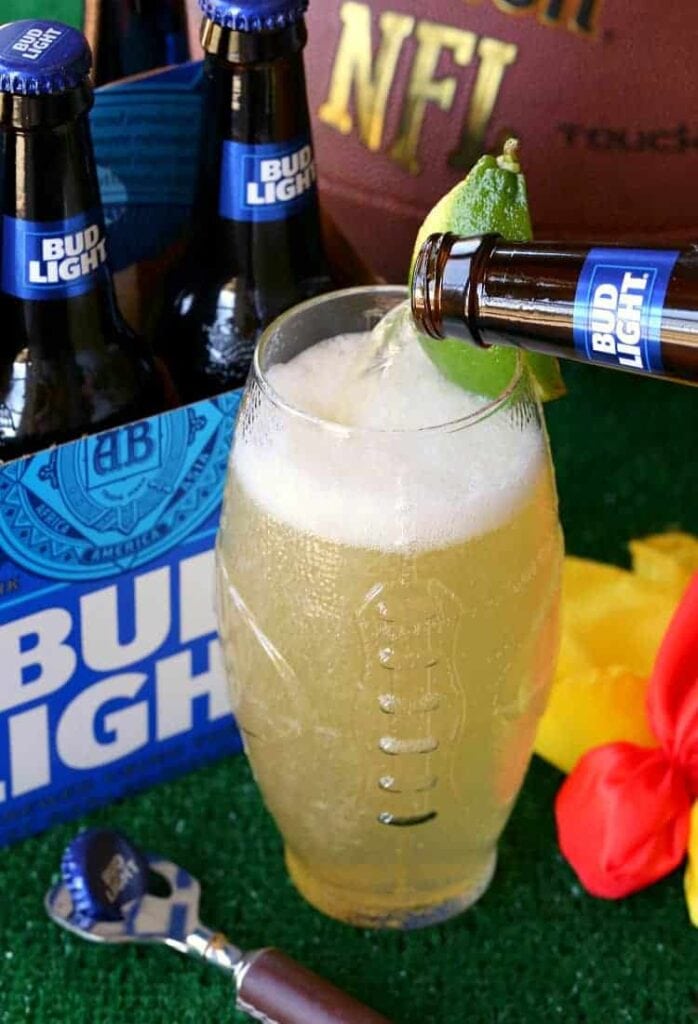 Dilly Dilly we may have a problem in Philly!
Well WE don't, but the people at Bud Light might.
The big story going on right now is how Bud Light is promising to buy everyone in Philly a beer if the Eagles win the Super Bowl. EVERY SINGLE PERSON.
Of legal drinking age that is.
It started back in August with Lane Johnson of the Eagles promised to give out free beer if they win the Super Bowl – Bud Light saw the promise and backed it up, saying that they would pick up the tab if the Eagles delivered. And that was with Vegas giving them 50-1 odds of winning.
All I can say is that's going to be one giant tab if the Eagles pull it off.
There's even a bakery in Philly that won't serve their Boston Cream Doughnuts until after the Super Bowl and there's a deli in Boston that refuses to serve Philadelphia Cream Cheese for it's bagels until after the Super Bowl.
People are getting really into the showdown between these two teams. Maybe because they're so close in area to each other, or maybe because the fans on these teams are just downright serious.
Dilly Dilly.
Obviously you can grab a whole bunch of Bud Light and get the party going, but I thought I'd come up with a drink that you can make with Bud Light too – just to be a little more party like.
If you haven't tried making beer cocktails before, you should. We've made a few like this Blue Moon Sangria and a Grapefruit Beer Bellini.
I'm keeping it simple here for this Dilly Dilly Drink, just a shot of vodka and limeade. Why limeade? Well, it's green so there's that…and also I had a really awesome beer cocktail in "Mexico" at Epcot last year and it was fresh lime juice, lime pulp and beer. So it tasted almost like a homemade Bud Light Lime.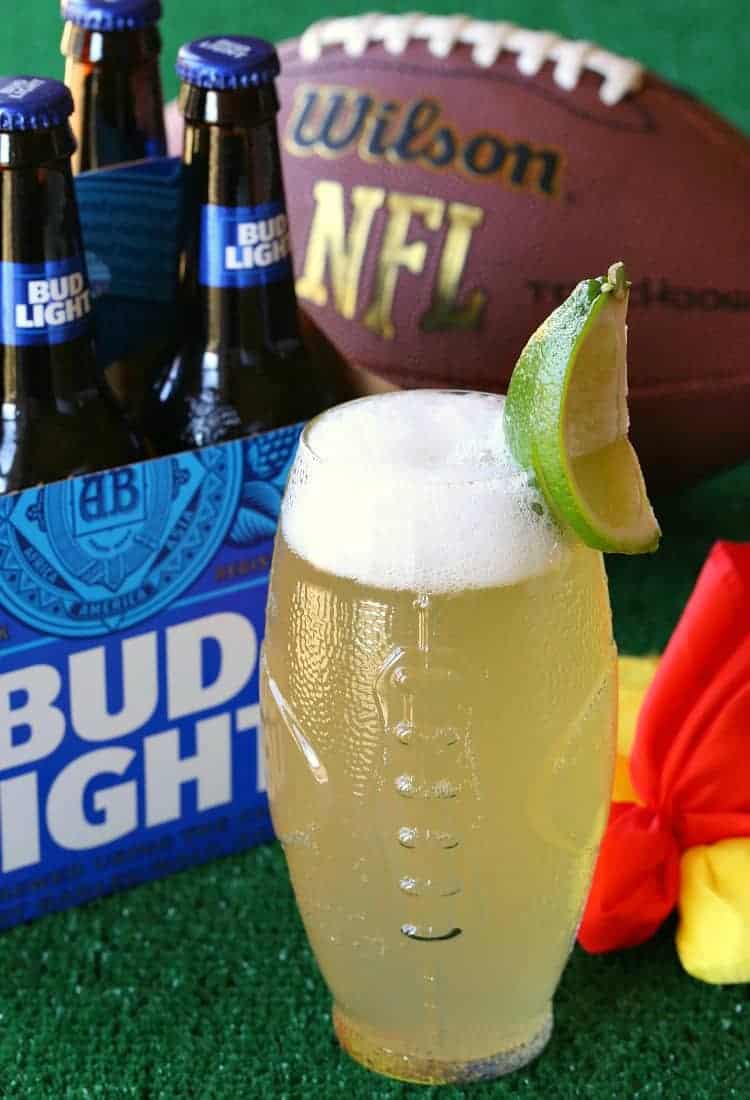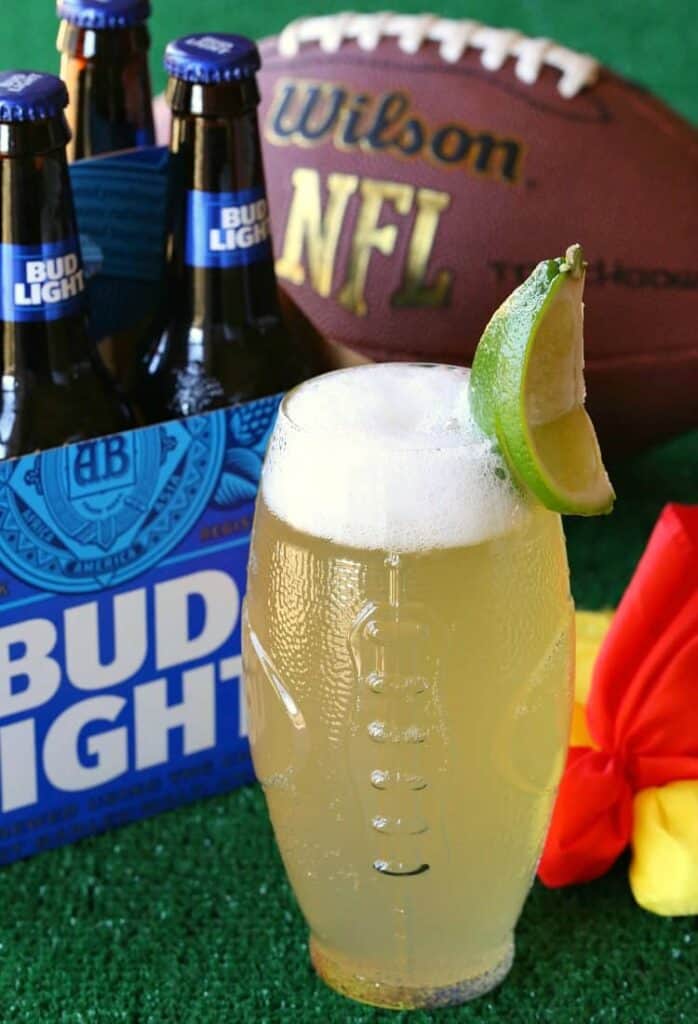 And since beer cocktails are definitely the kind of drinks that I'd serve at a Super Bowl party…this Dilly Dilly Drink is going to be perfect!
Looks like I'm going to have to gas the car up and get ready for a road trip to Philly! Who's with me?
Print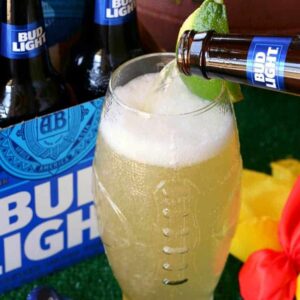 Dilly Dilly Drink
Scale
Ingredients
1 ounce

vodka

4 ounces

limeade

1

Bud Light beer
Lime wedge for garnish (optional)
Instructions
Add the vodka and limeade to a pint glass.
Top with beer, garnish with lime wedge and serve.