This S'more Porter Boilermaker is kicking off Monday – the first in a series of boilermakers I'll be making over the next couple of months so stayed tuned!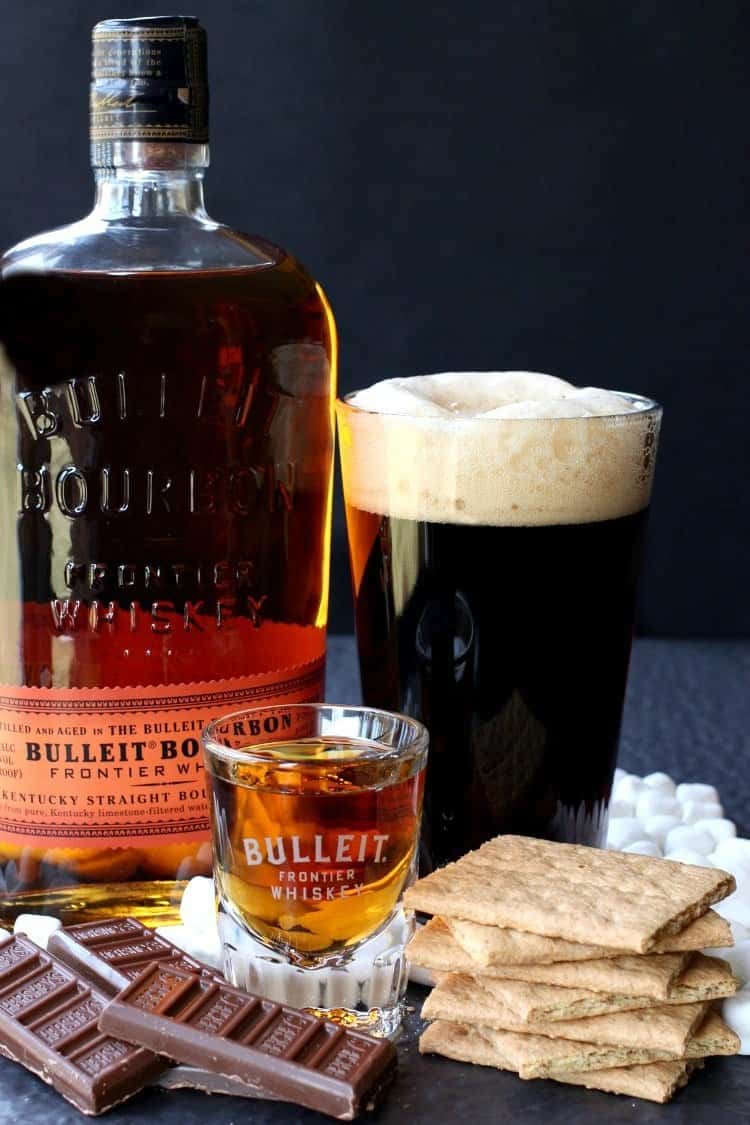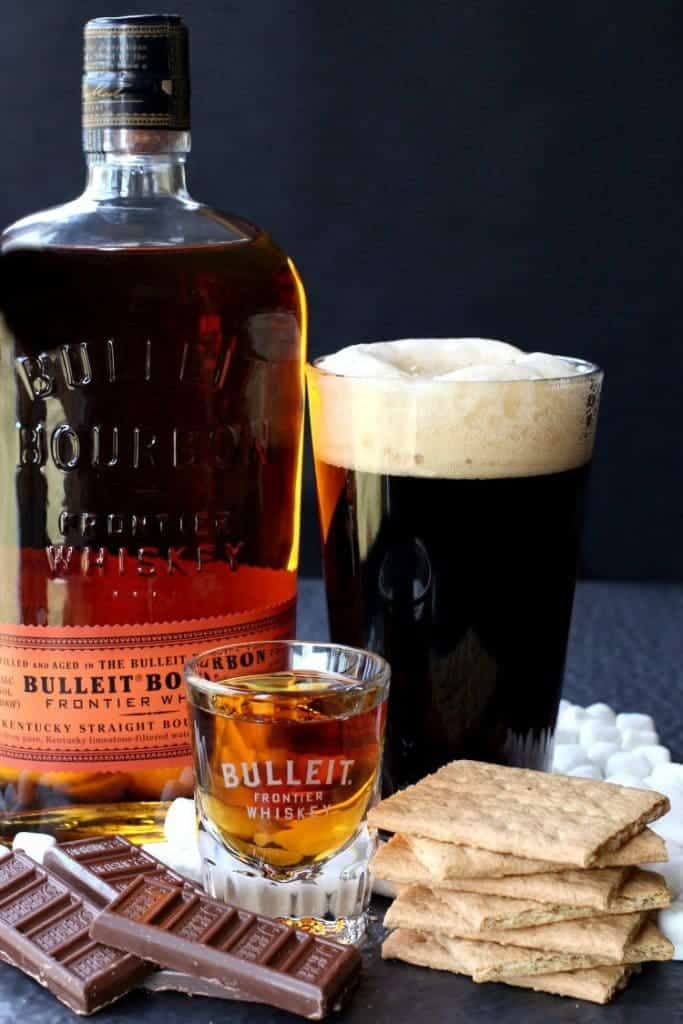 So I've teamed up with Bulleit to bring you some of my twists on the classic drink – The Boilermaker.
If anyone out there doesn't know what a boilermaker is, I'll give you a brief description.
It's a beer plus a shot of bourbon. What beer and what bourbon you use are up to you – but my goal here was to find something different than the norm.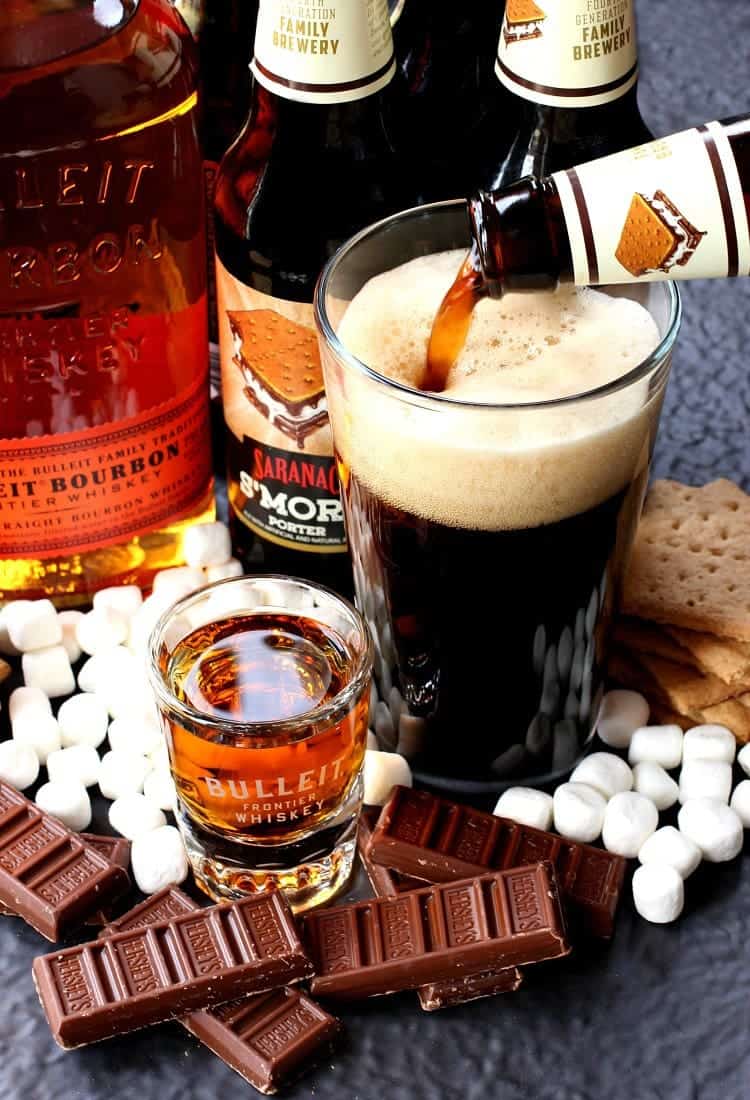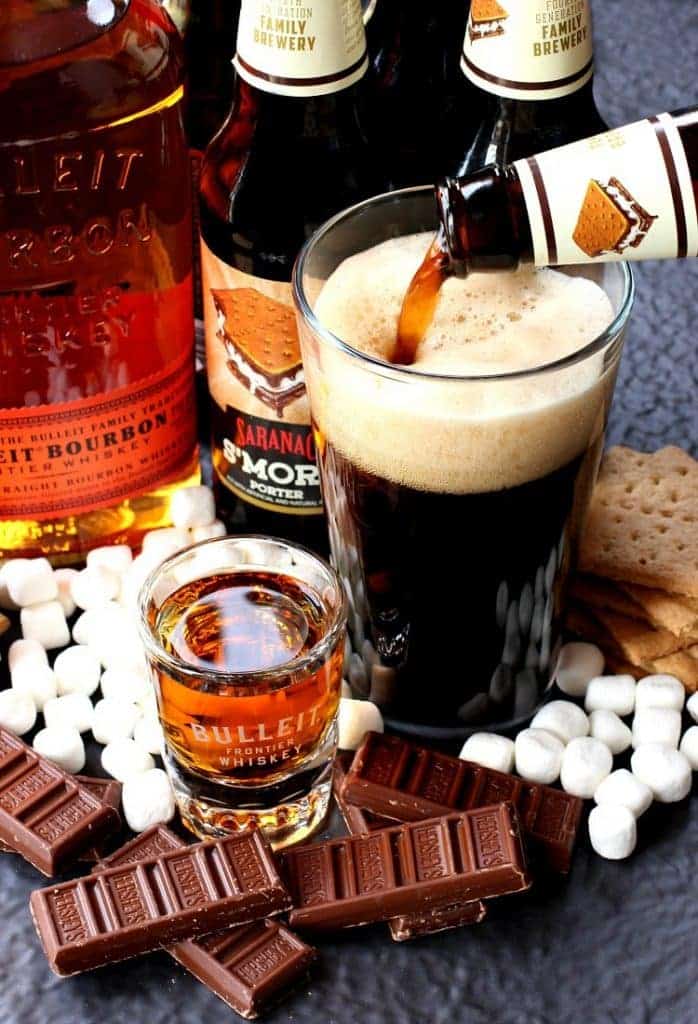 When I came across this S'more Porter from Saranac I knew I had a least found one of my answers. Beer that tastes like dessert…maybe dessert boilermakers? I'm all in for dessert cocktails to end the night, but drinks like Boilermakers are also a perfect way to get the party started.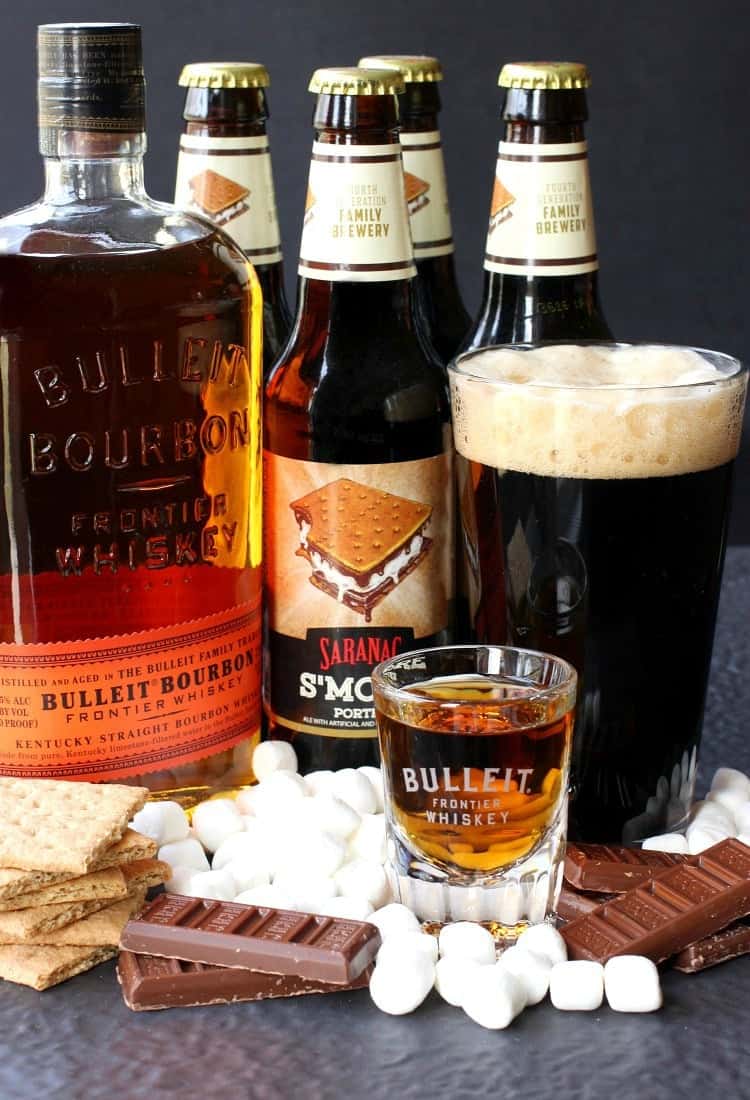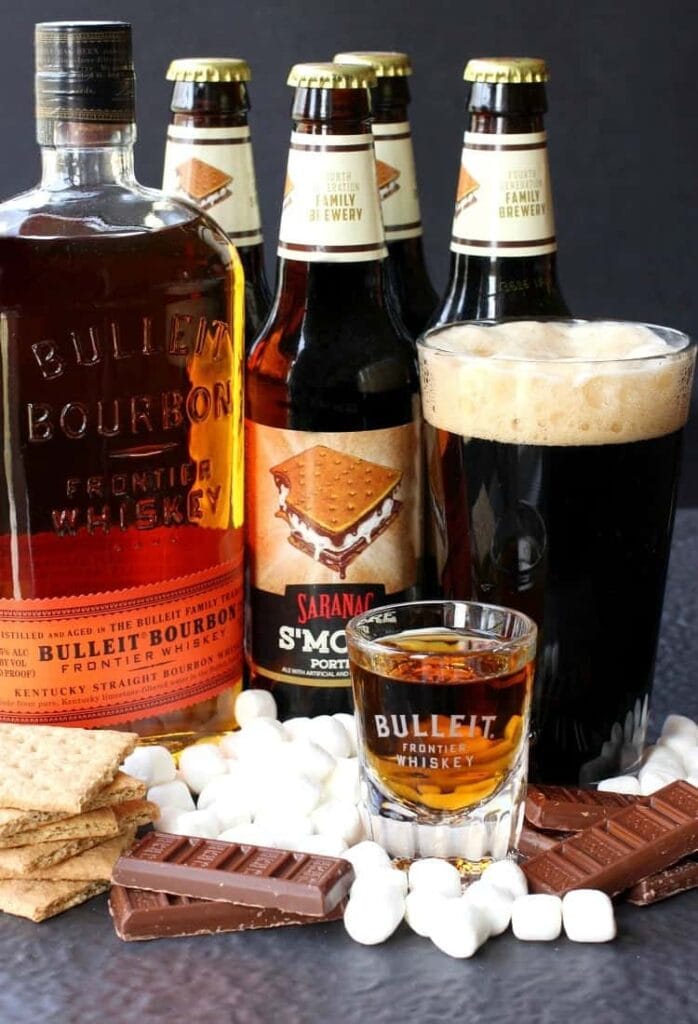 There are a couple of different ways to make Boilermaker…you can have your shot on the side of your beer and either shoot it, then drink your beer, or you can sip your bourbon and beer at your own pace…or the drop.
You can drop that whole shot into your glass of beer, grab it and start chugging. this way might be the more "party" way to do it but I think I like the first method best.
But just like how you can swap out your favorite beer for this drink, you can swap out the method of drinking it too.
Stay tuned over the next few months, I'll be making a few more of these Boilermakers with different beers that I've tried and think work best with this drink.
It's a tough job but someone's gotta do it!
Leave me a comment below if you have a favorite beer that you think would make an awesome Boilermaker!
Print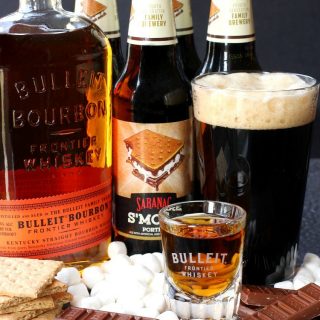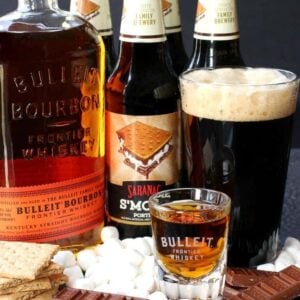 S'more Porter Boilermaker
Scale
Ingredients
1 ounce

Bulleit Bourbon

6 ounces

Saranac S'more Porter
Instructions
Serve the bourbon alongside of the porter and choose a method to drink:
Drink the bourbon then sip your beer after
Sip both the bourbon and beer, one sip after another
Drop the shot of bourbon into a 3/4 full glass of beer