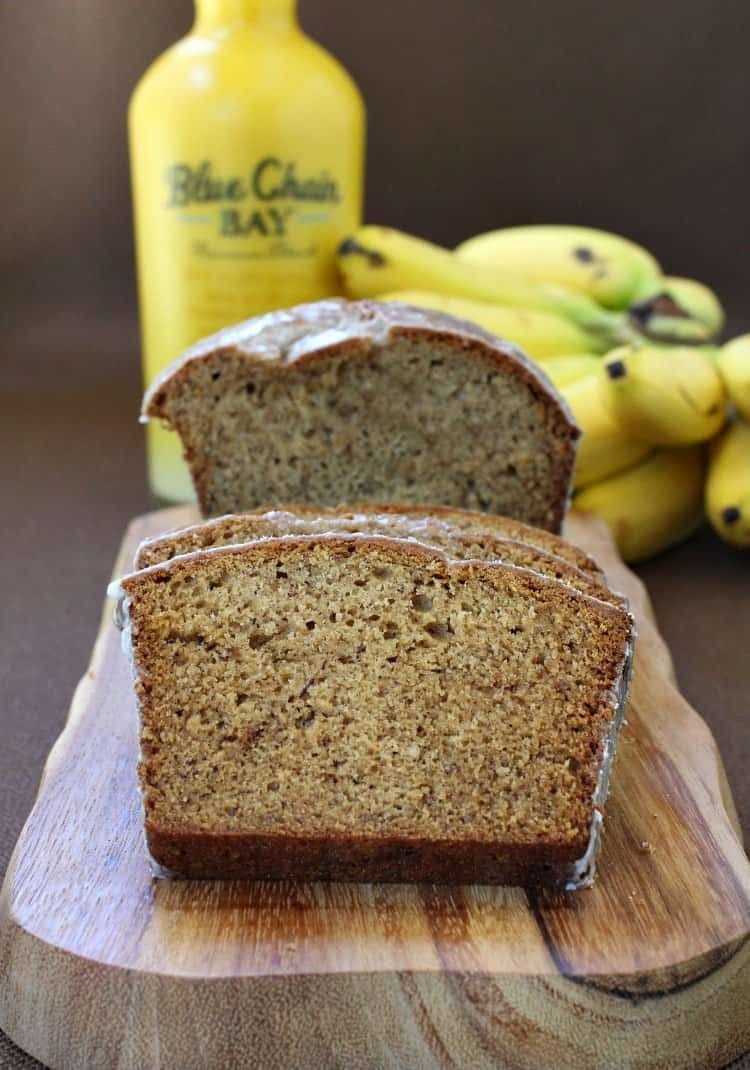 This Banana Rum Banana Bread is the banana bread recipe that steals the show. It's all about the boozy glaze on top!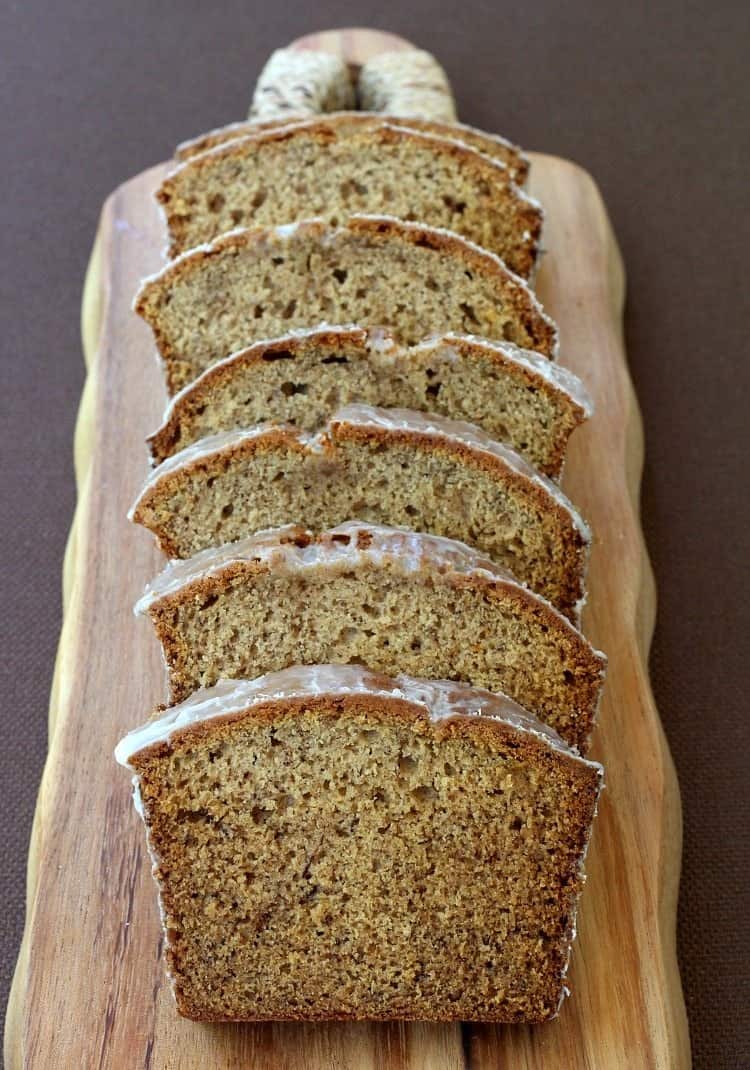 Country singer Kenny Chesney has a line of rum out in the stores called Blue Chair Bay. It's a really good quality rum ranging in flavors from original white rum to coconut rum and now the new Banana Cream Rum.
I had to grab a bottle of that when I saw it, we were going to a friends house that night to sit out by their pool and talk about our upcoming trip to St. John so we needed some Blue Chair Bay rum for the conversation.
The Banana Cream Rum was definitely the hit of that party, it was so good, I mean really good. I guess it's more of a dessert drink since it's sweeter and a rum cream, but I can tell you, we didn't wait for dessert to start drinking it.
A few sips turned into a few more sips than glasses full on the rocks. This stuff is good.
And after a few glasses I start thinking about what concoction I can make with it, and a glazed banana bread came to mind…with the help of a friend of mine…OK maybe it was her idea but I made it.
And I made it good.
The banana bread recipe is pretty basic. Mashed bananas, sugar, butter, cinnamon, all the good stuff that goes into banana bread.
Then a shot of the banana cream rum.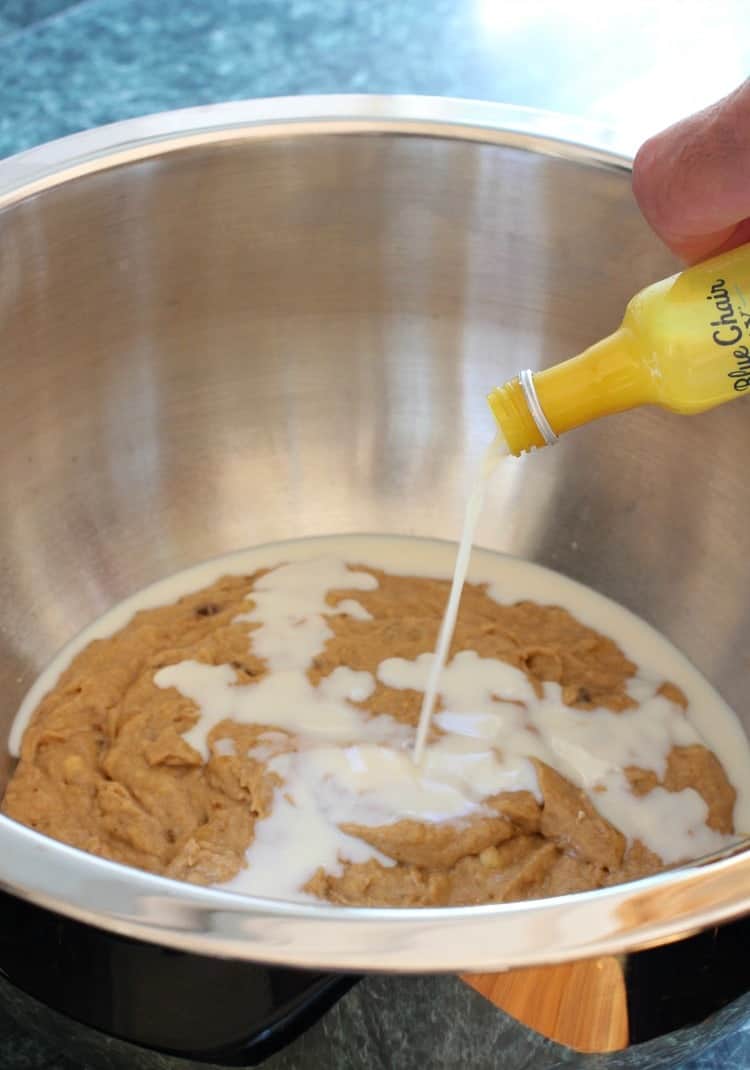 Although I'd love too, don't put more than the one shot in here, the bread will come out a little to underdone. Trust me, I tried it.
This was banana bread recipe number two.
And it's perfect so just leave it alone…
All you need to make the glaze is powdered sugar and the banana cream rum. Here you an get a little more crazy and boozy, more rum just means a little more sugar so you can play with the glaze if you want to.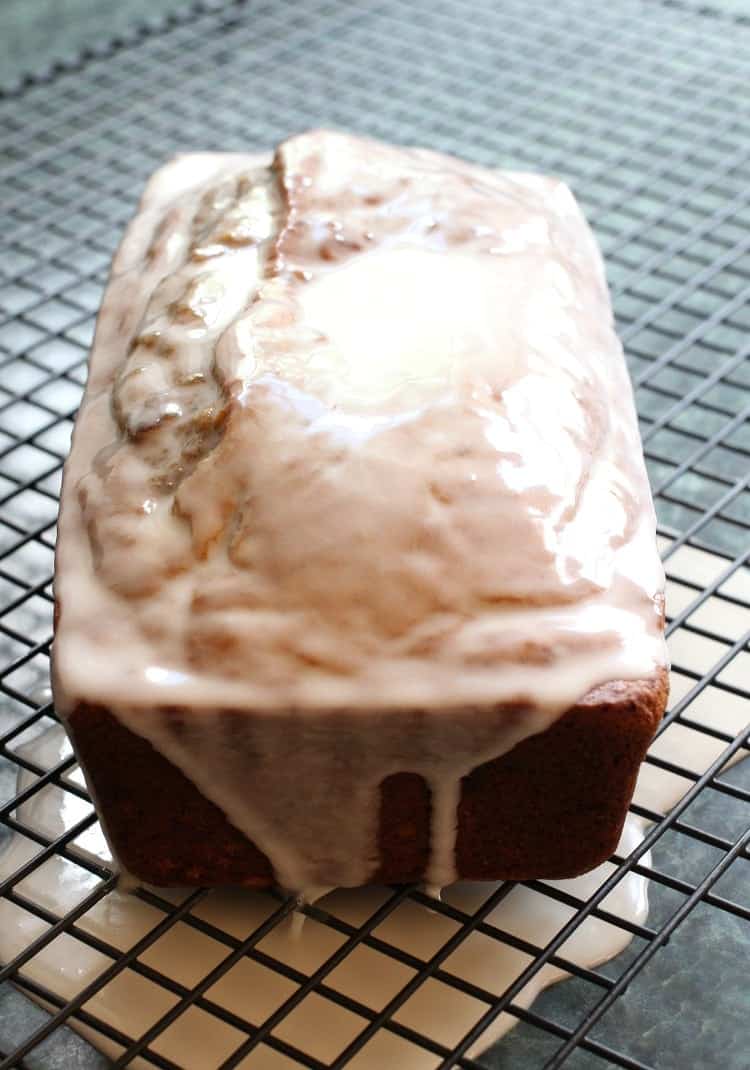 Then just pour over the cooled banana bread and enjoy…
If you want a thicker glaze you can add more sugar, or pour on a layer, let it set a few minutes and then pour another layer over the top.
But this way was perfect for me, boozy banana bread with a boozy glaze…doesn't get much better than that.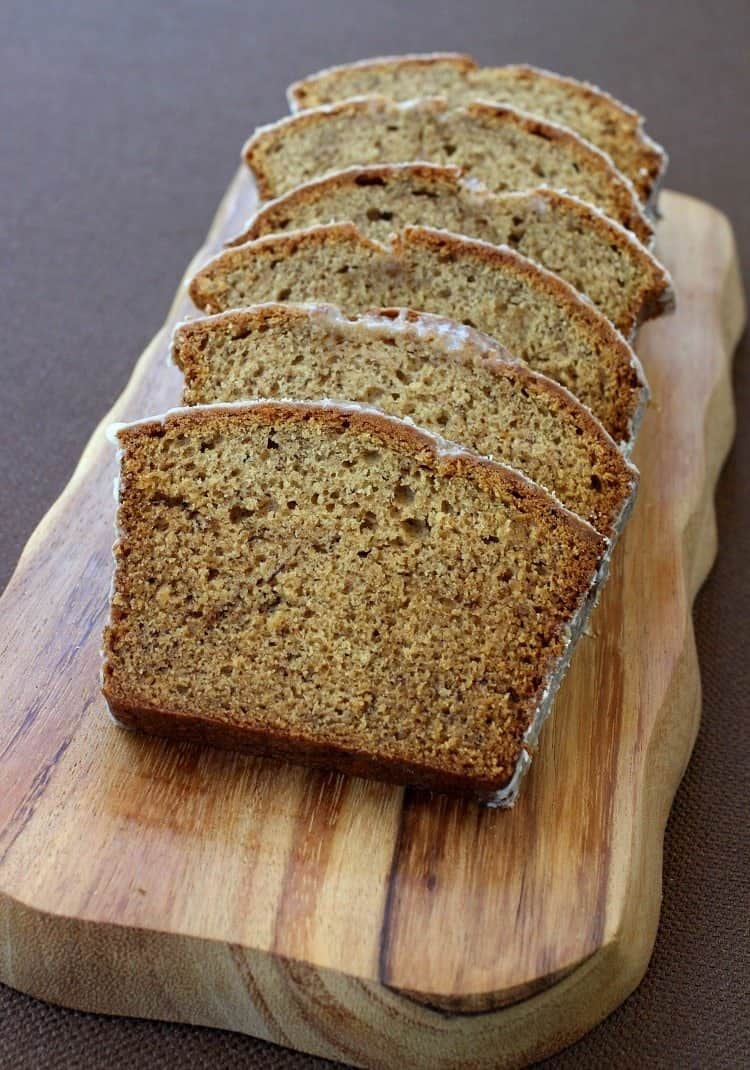 The glaze soaks into the bread as you can see, so it's got a thin layer on top but then right under the crust there you can see where the glaze soaked in. It's really the perfect banana bread if you ask me.
Not so much into the rum? You're going to need to try another recipe then, because the rum definitely makes this one.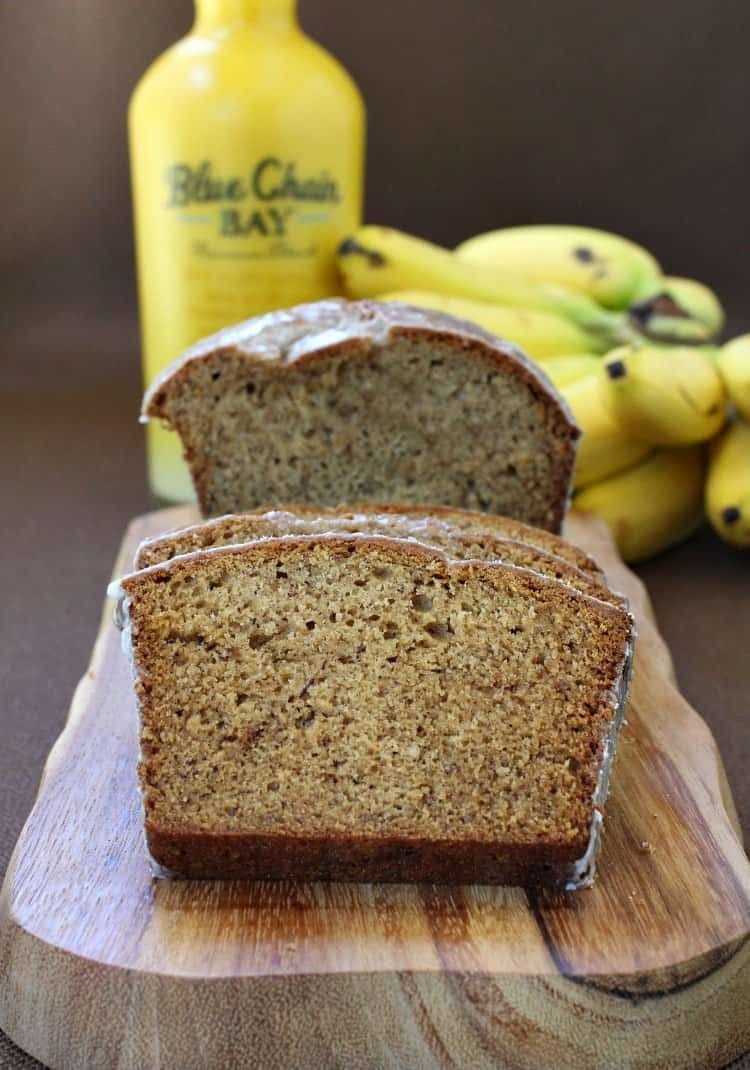 Print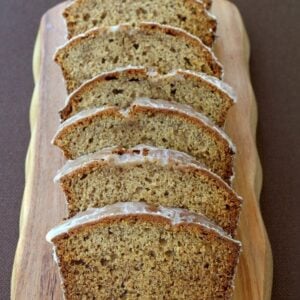 ---
Ingredients
1 cup

sugar

1

stick of butter at room temperature

2

large eggs

3

ripe bananas

1 tablespoon

Blue Chair Bay Banana Cream Rum

1 teaspoon

cinnamon

2 cup

s flour

1 teaspoon

baking powder

1 teaspoon

baking soda

1 teaspoon

salt
For the glaze
1 cup

powdered sugar

3 tablespoon

s Blue Chair Bay Banana Cream Rum
---
Instructions
Preheat the oven to 325 degrees.
Spray a 9 x 5 x 3 loaf pan with cooking spray and set aside.
Cream the butter and sugar together in a large bowl.
Add in the eggs and mix together well.
In a small bowl, mash the bananas together with the tablespoon of rum and the cinnamon.
In another bowl, mix together the flour, baking soda, baking powder and salt.
Add the banana mixture to the butter and sugar mixture and blend together.
Add half of the flour mixture to the butter and sugar mixture, blend together then add the other half and mix to combine.
Pour the batter into the prepared loaf pan and bake for 1 hour and 5 minutes.
Remove form the oven and make the glaze.
Combine the glaze ingredients in a small bow land pour over the cooled banana bread.
---