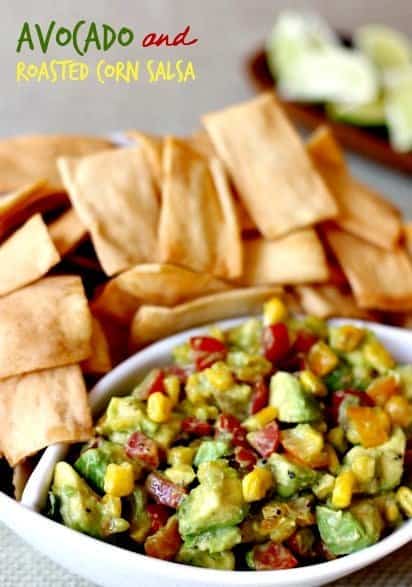 Avocado and Roasted Corn Salsa
Need an easy appetizer to bring to your Fourth of July BBQ? This Avocado and Roasted Corn Salsa is what you need to make.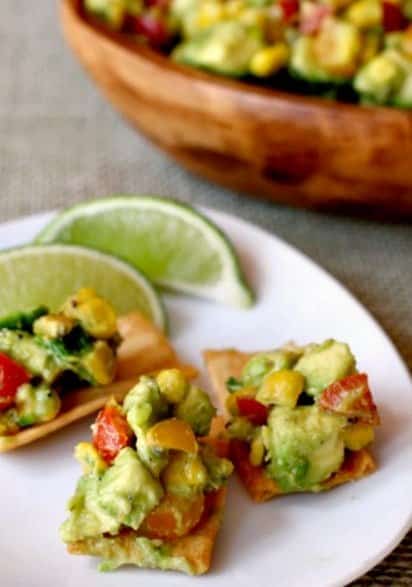 Here I go again, but avocado? Not a favorite thing of mine…but that is what this blog is all about. Me learning to make and try new things.
And try I did…avocado is all right in my book. I ate more than my fair share of this salsa when it was done. My wife was even trying to fight me off since she wanted to bring it to a friend's house with her tonight.
I backed off, there was plenty for her to take. I took my small bowl of my new favorite salsa and left…
I guess the "salsa" part was confusing me in the first place. Salsa to me is the red tomato stuff we buy in jars and we eat it with tortilla chips, right? But now I know there's a whole world of different types of salsa out there.
So I'm not buying the stuff in the jar anymore. This Avocado and Roasted Corn Salsa is my new definition of "salsa". It is really that good.
Just start with some chopped avocado, tomato and roasted corn and toss it together with some lime juice.
Fresh corn is best here, we didn't have any so I used frozen corn and roasted it first…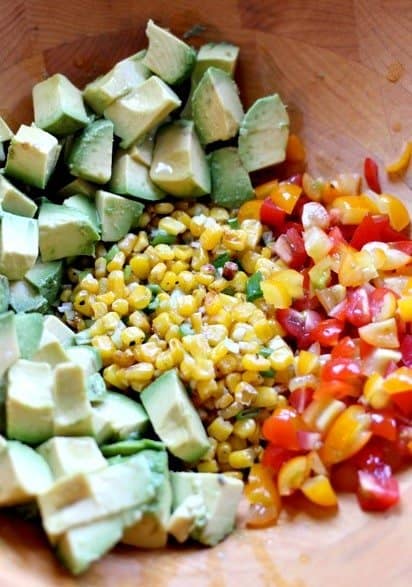 And that's kind of it. Add some seasonings and let it sit in the fridge a while. Well, I was told it should sit in the fridge a while to chill but it tasted just fine to me the way it was.
Grab some pita chips or tortilla chips and get ready to taste your new favorite salsa. Avocados are now on the approved food list for me – another food that's great tasting and also really good for you that I can add to that list…and that's a good thing.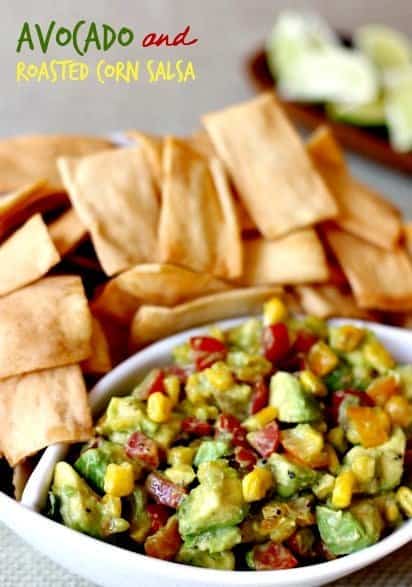 Print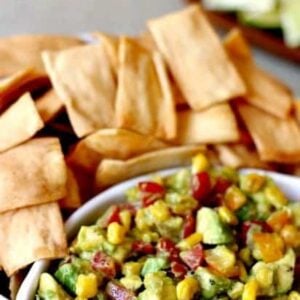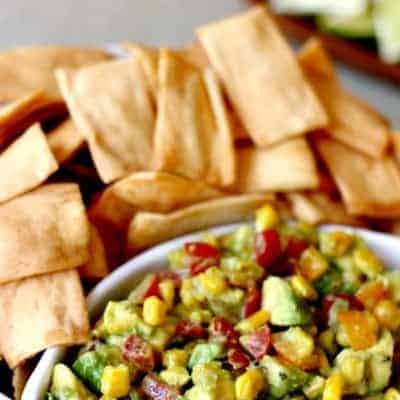 Avocado and Roasted Corn Salsa
---
Ingredients
2

large ripe avocados, diced

2

limes, juiced

1 1/2

c. chopped tomatoes

1 1/2

c. fresh, roasted or grilled corn (frozen will do)

2

scallions, chopped finely

1/2

t. salt

1/2

t. cumin

1/4

t. garlic powder

1/2

t. fresh ground black pepper
---
Instructions
Add all the ingredients to a large bowl and toss gently to combine. Refrigerate for at least 30 minutes before serving.
---