These Easy Thanksgiving Cocktails are going to be perfect for your Thanksgiving gathering! There's a drink recipe on here for everyone!
I mean, it's a great food day. All the appetizers, all the desserts, the turkey. ALL the food. But we need something to wash all that food down with too and that's where the cocktails come in…and I'm here to help.
One of our most recent cocktails that I think is perfect for Thanksgiving is this Rosemary Reposado –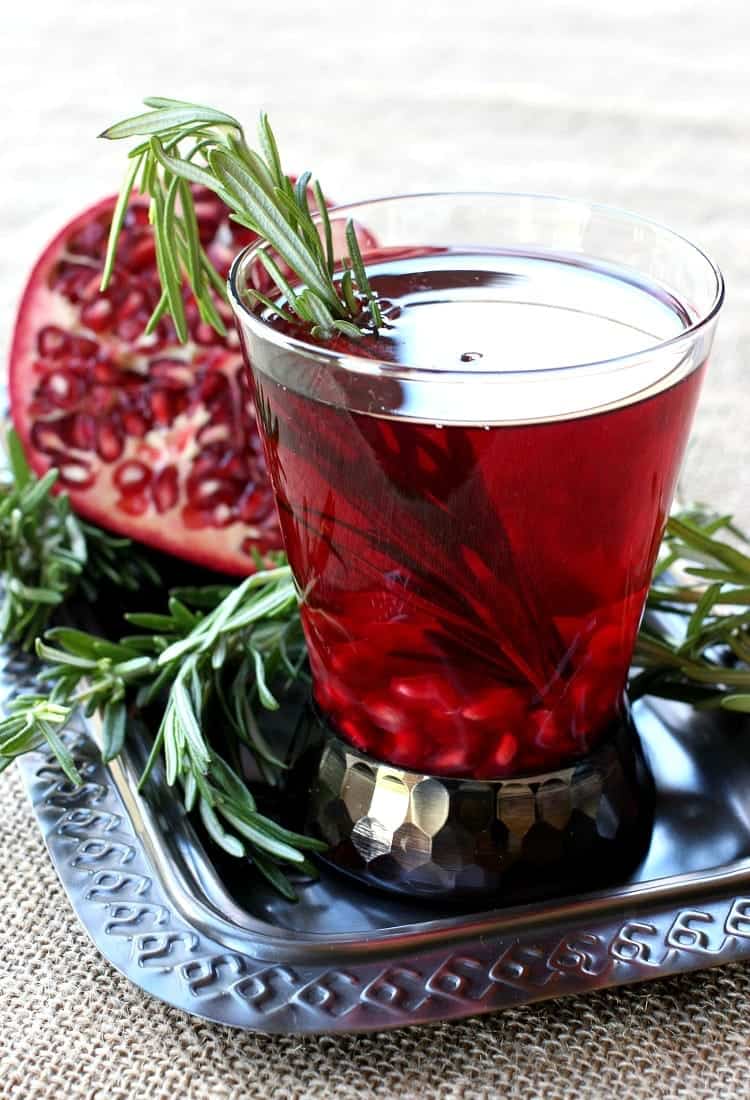 The combination of tequila and pomegranate along with fresh rosemary isn't only a winning combination but – tequila.
If you're a fan of rum, you've got to try this Rum Harvest Cocktail –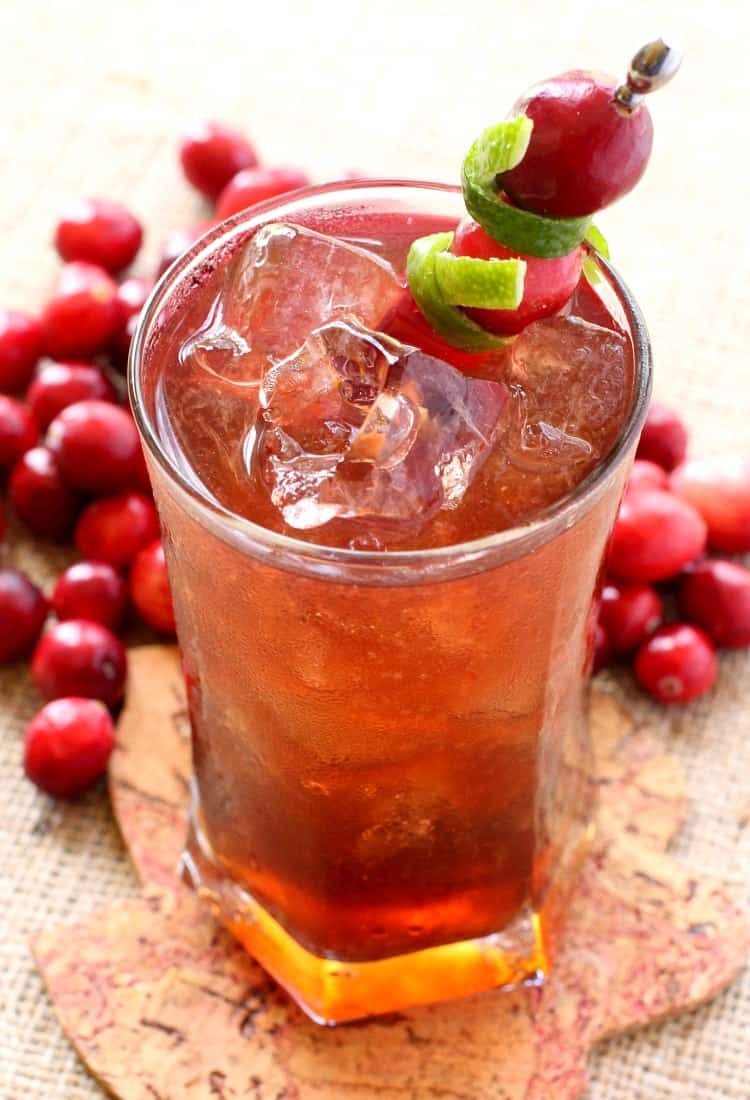 This drink has spiced rum, cola, fresh lime juice and cranberry juice. You've got the sweet and spicy with the tartness from the fresh lime, this drink has it all.
Cosmos are up next! Here's a Vanilla Peach Cosmopolitan –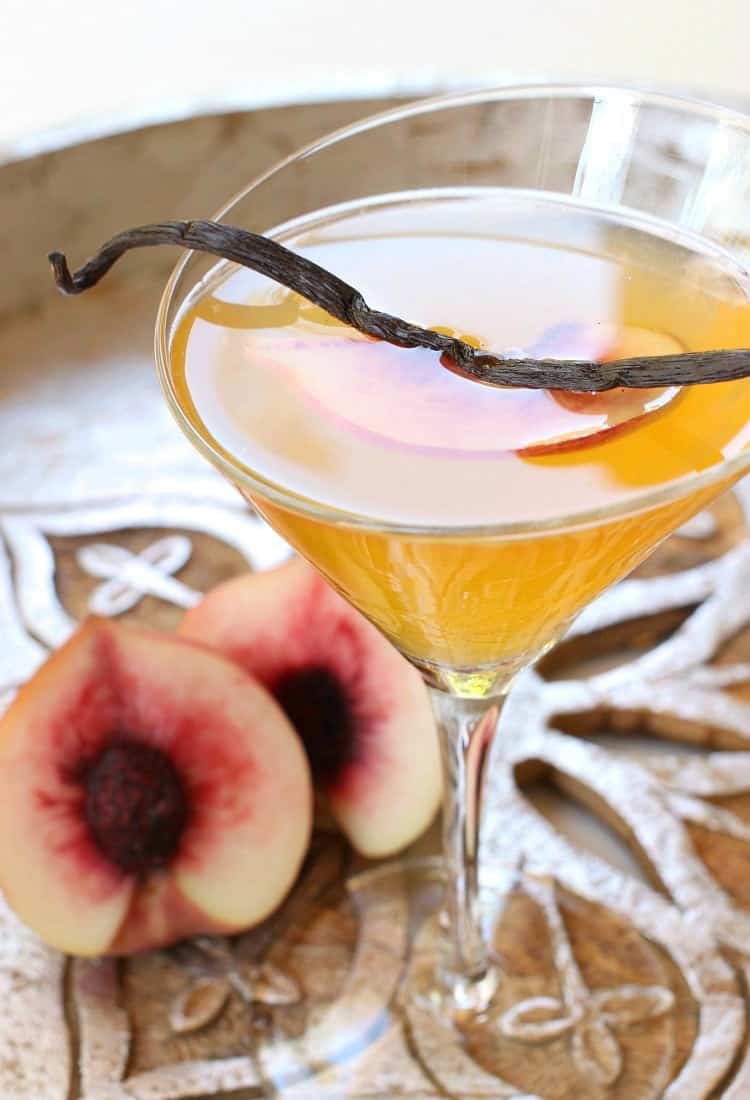 This one will please everyone, not too sweet at all like you might thing it is. The fresh vanilla bean garnish can't be left out, you get smell of the vanilla bean in every sip.
This Cidertini is next on the list –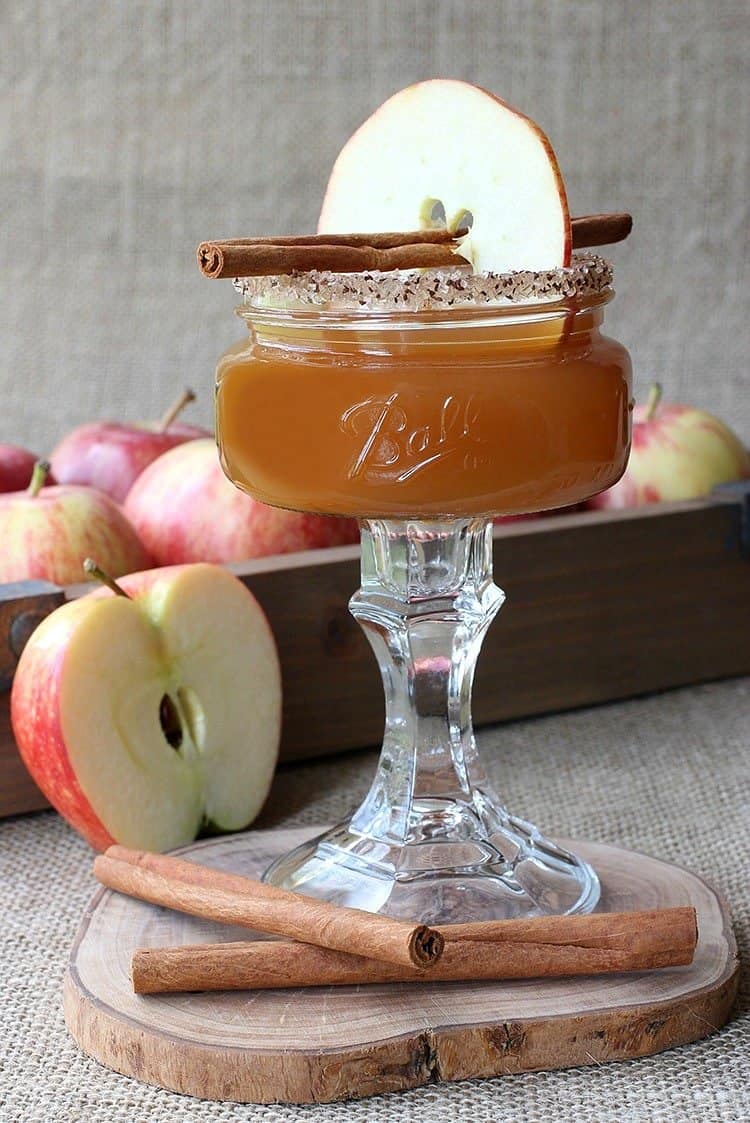 Caramel vodka, apple liquor and cider make this one a drink that's perfect for your Thanksgiving celebration!
One of my favorite drinks is this Nutty Irishmen –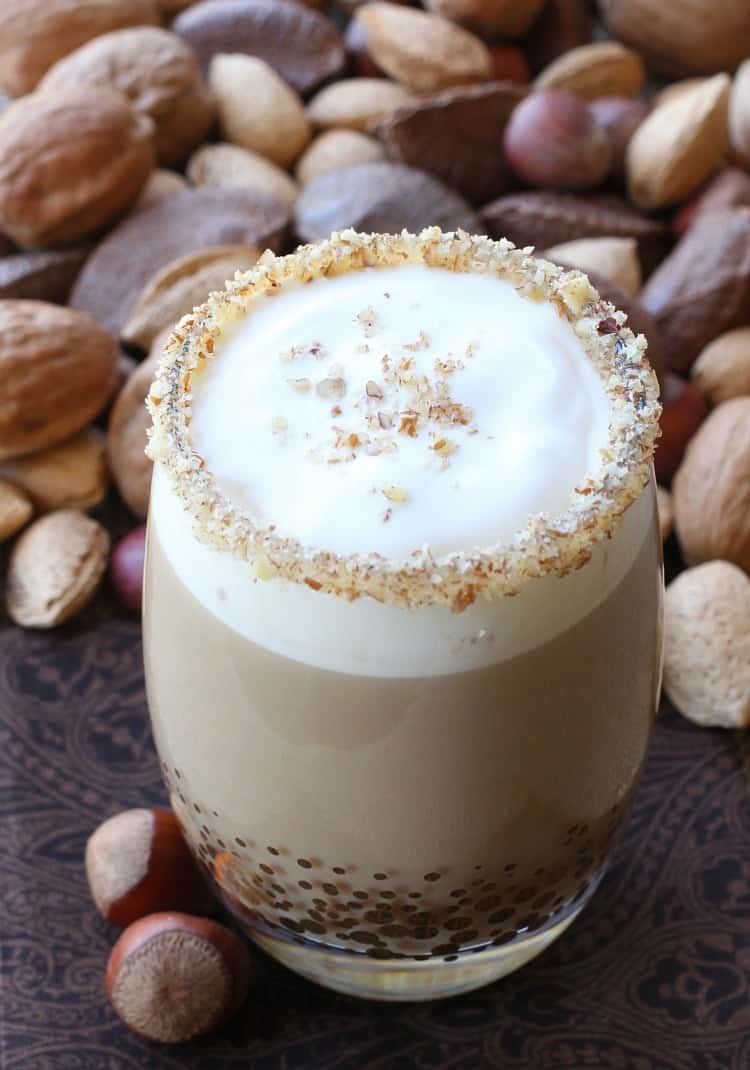 This drink is an amazing dessert cocktail, served with our without dessert. But believe me, with all the booze that's going on in this drink, you're going to want a slice of pie to soak it all up!
Let's stick with the boozy dessert cocktails and move on to this Whiskey Apple Pie Float –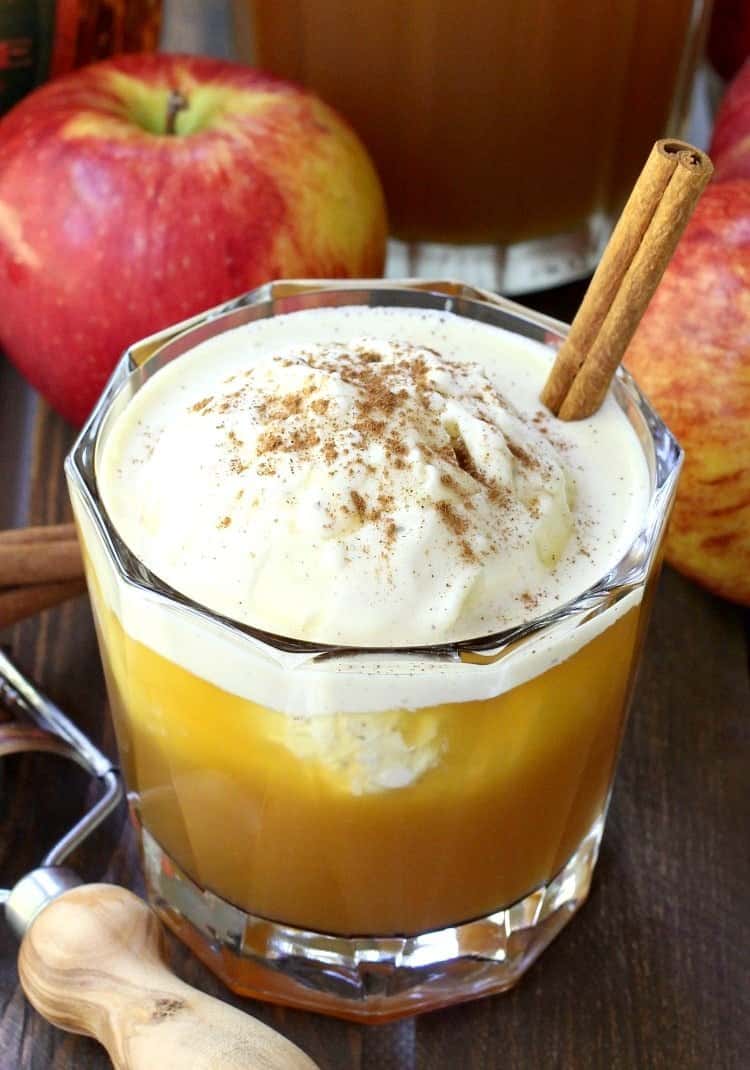 This is like the best boozy, adult milkshake you can imagine. Once the ice cream melts into this whiskey cocktail you can just get a straw and slurp it up!
Slow Cooker Spiked Apple Cider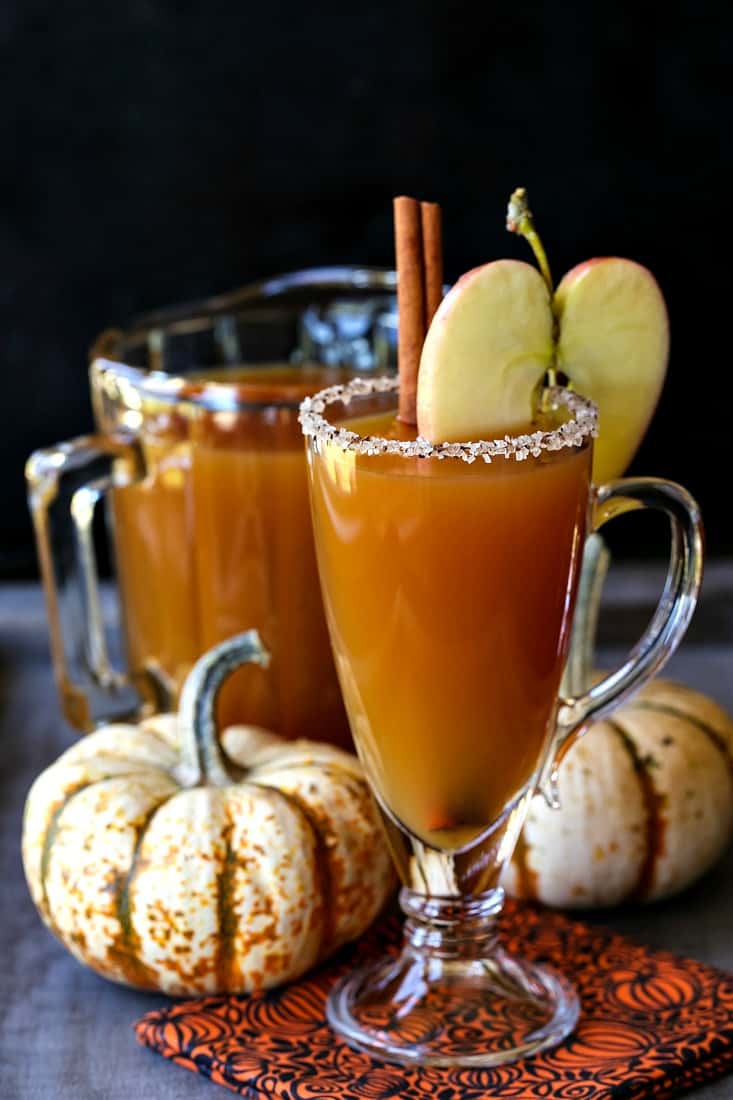 This is a perfect warm cider cocktail for entertaining! Keep this spiked cider on warm in your crock pot and it'll last the whole night!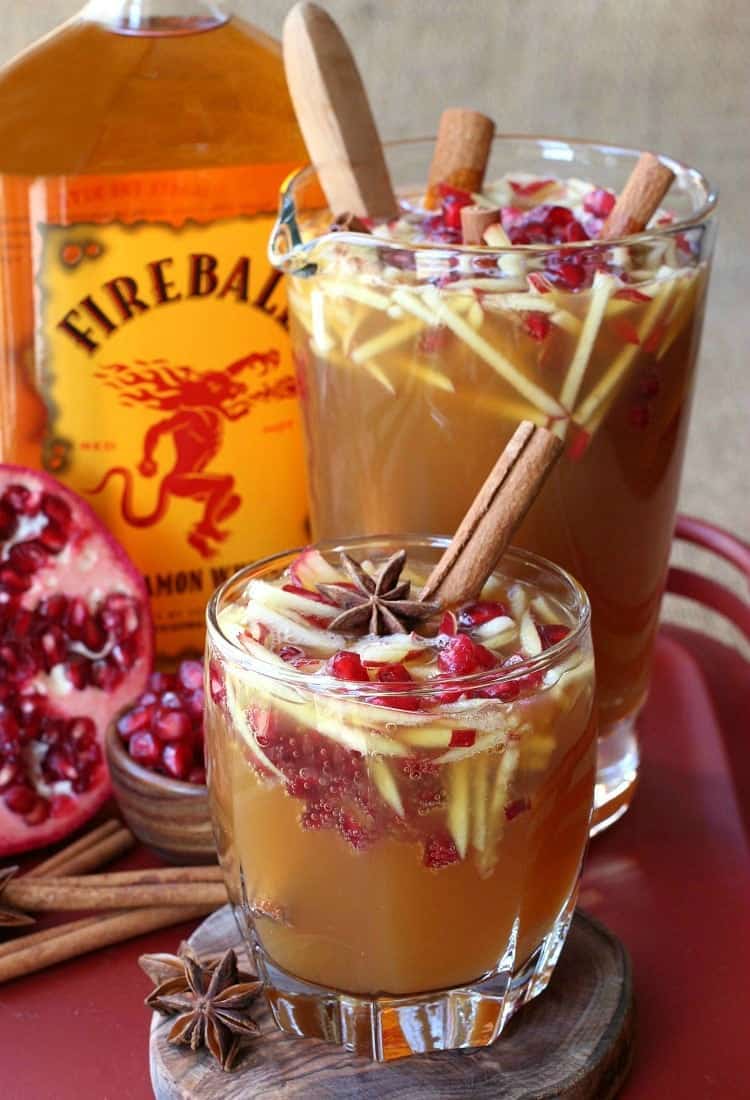 Sangria always says party in my book! Make a pitcher of this sangria made with Fireball Whisky and just watch it disappear!
I have to tell you, I love this martini recipe! It seem like one of those drinks that is going to be super sweet, and it is on the sweet side but I promise you, it's just the right amount of sweet! Boozy and strong and perfectly flavored for the fall!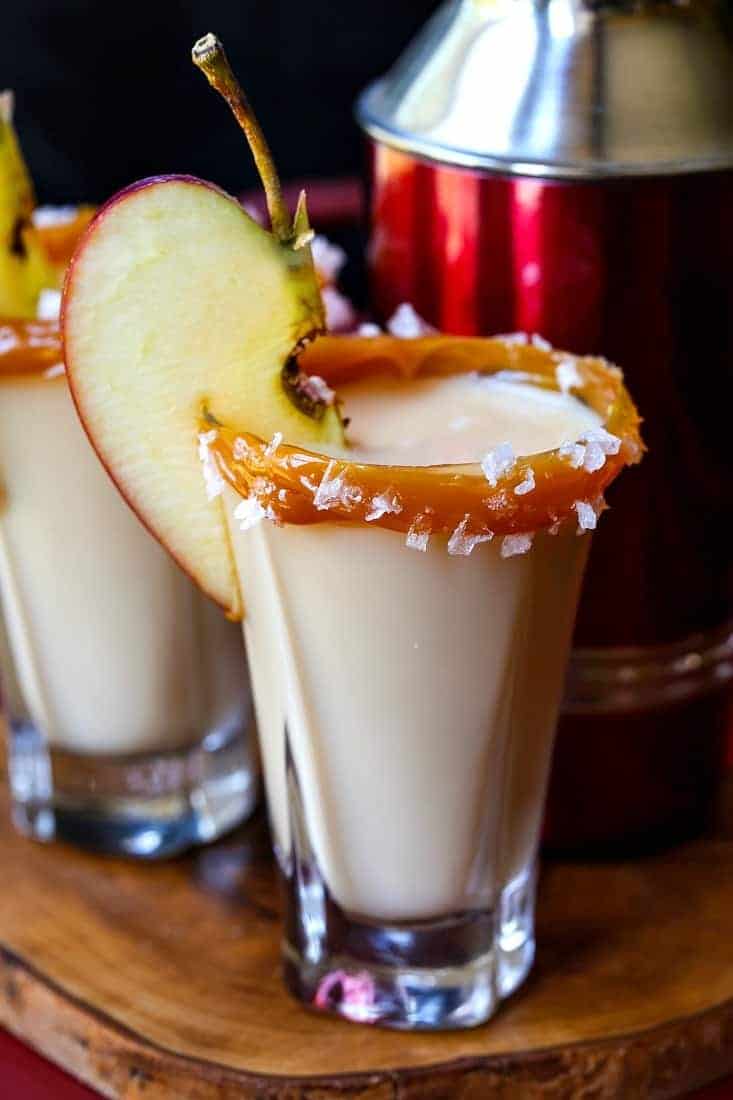 These shots are one of my favorite Easy Thanksgiving Cocktails to make! Not only do they taste amazing but the presentation for your Thanksgiving party is top notch.
RumChata Pumpkin Cheesecake Martini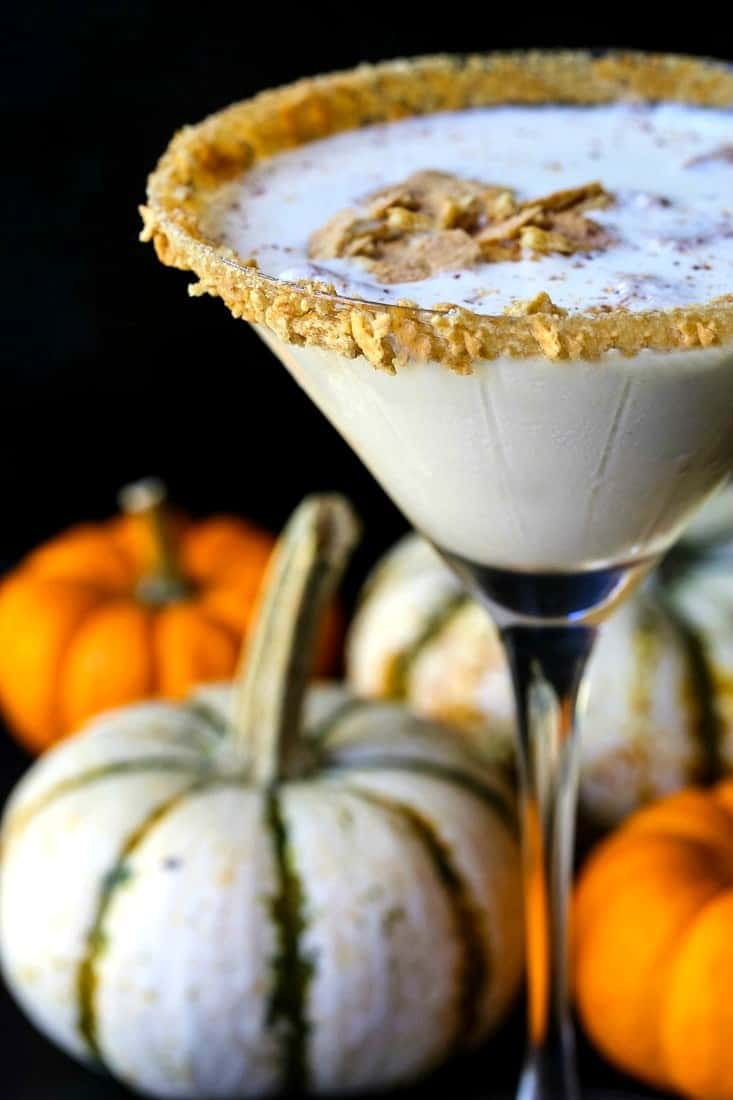 A sweet, dessert martini meant to be served during dessert, or FOR dessert! All the flavors you love in a pumpkin cheesecake in a boozy, martini recipe.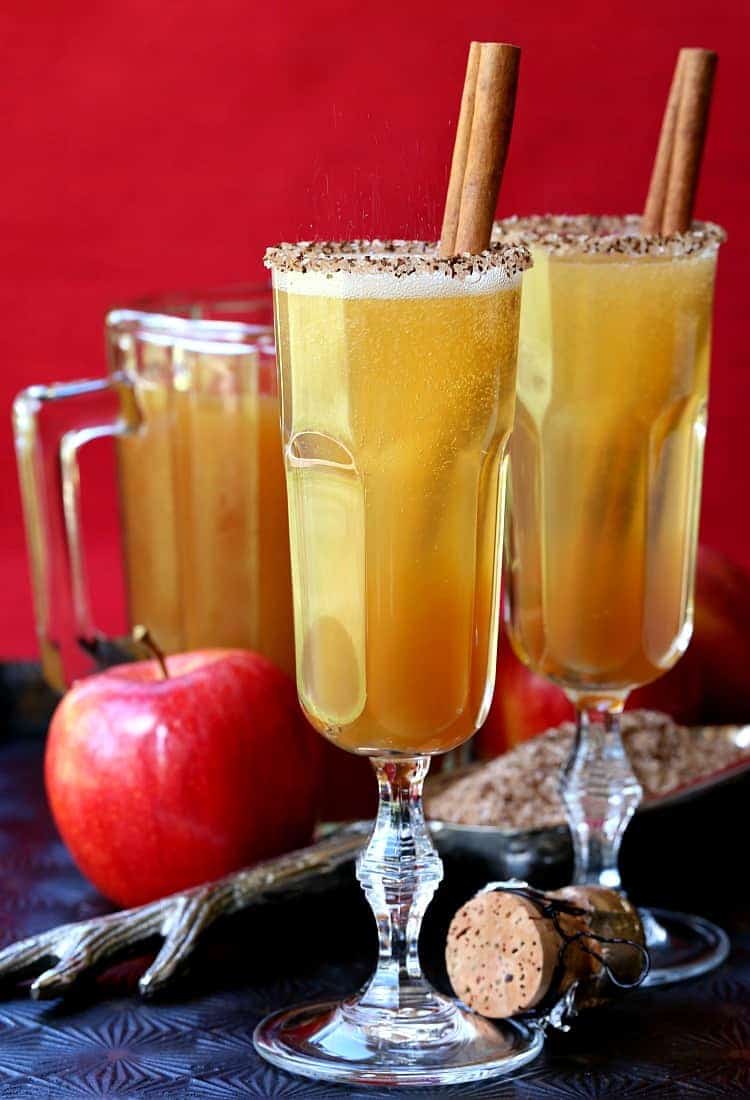 You can serve these mimosas for your Thanksgiving happy hour! We like to make a few in the morning while we're doing all of the Thanksgiving prep work, it makes all the cooking seem like a breeze!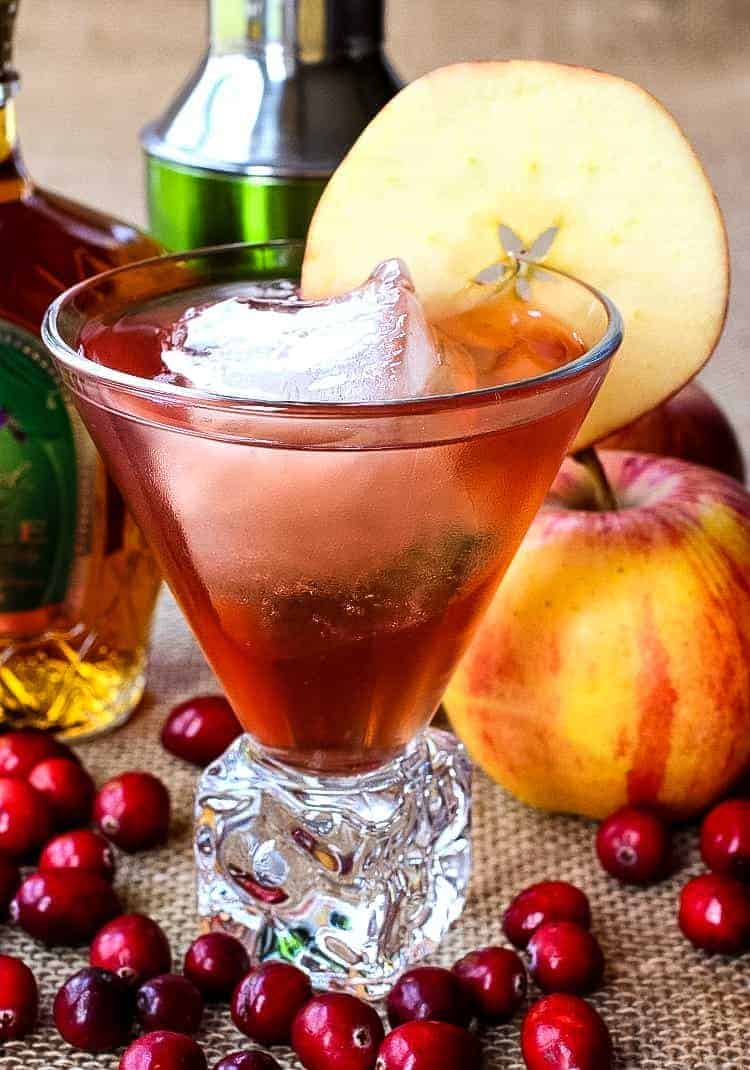 If you're a whiskey fan – even if you're not a whiskey fan – you have to try these drinks. A really light whiskey and cranberry cocktail that everyone will love!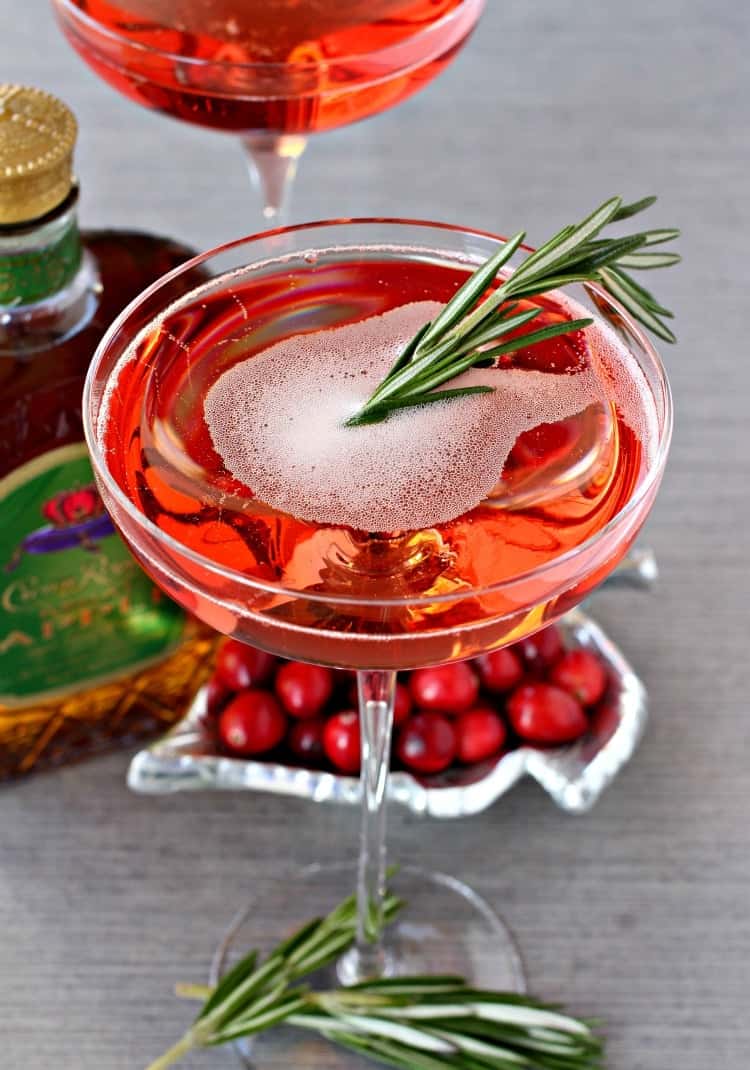 Gimme all the bubbles! These sparkling cranberry drinks are one of our favorites to make during the holidays! Thanksgiving, Christmas and New Years, we're pouring these whiskey cocktails!