These Tequila Cocktails bring a fun and festive energy to this traditional agave-based liquor. Whether they're fruity, spicy or somewhere in between, they all offer their own unique flavor profile to help highlight the vibrant base notes of this versatile spirit.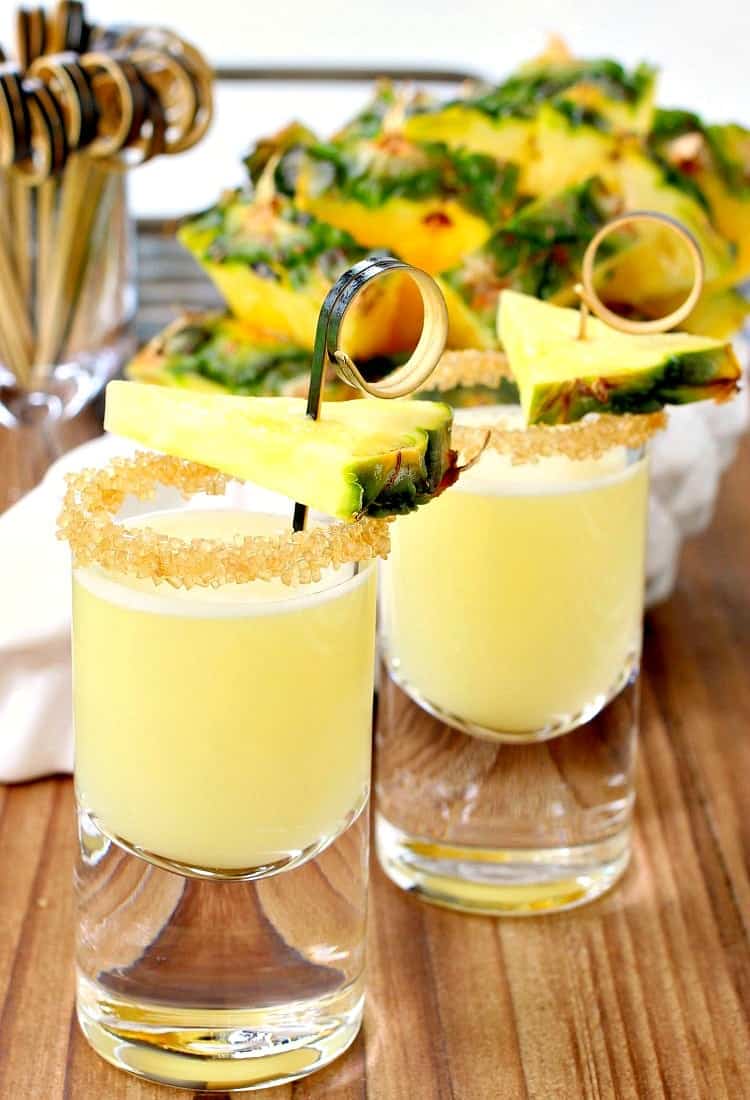 What Mixes Well With Tequila?
Since it originally hails from Mexico, a lot of popular Latin American flavors pair really well with tequila. You'll see lime and chili peppers as common add-ins and garnishes. Many fruits also complement tequila, especially tropical fruits with stronger flavors that can hold their own against the boldness of the spirit.
Types of Tequila and When to Use Which
There are five different types of tequila that get their names based on how long they age. The one you choose for your drinks and recipes mostly depends on personal preference. Younger tequilas will have a stronger agave flavor, which gives them an earthy and slightly sweet taste. Tequilas that have spent more time aging take on an oaky, caramelized flavor.
The slightly fruity undertones of blanco tequilas make them great for fruity mixed drinks, while the caramelized notes in the more aged varieties help them pair well with deeper and richer flavors. But don't be afraid to experiment with your recipes to see what works best for you!
What Is the Most Popular Brand of Tequila?
Jose Cuervo holds the title of best-selling tequila brand, but look out! Not all of Jose Cuervo's labels use 100% blue agave, which can cause this famously low-calorie spirit to lose some of its health benefits. Jose also has some stiff competition from brands like Patrón and Don Julio.
Storage Tips
Many people keep their spirits in the fridge or the freezer, but that's not actually the best place for tequila. This liquor does best when it's kept in a cool, dry place in a well-sealed container. This will slow down evaporation and keep the flavor locked in.
20 Must-Make Tequila Cocktails
Tequila can be used in so many different ways. The margarita is just the tip of the iceberg, and this list will help you dive into all the possibilities underneath.