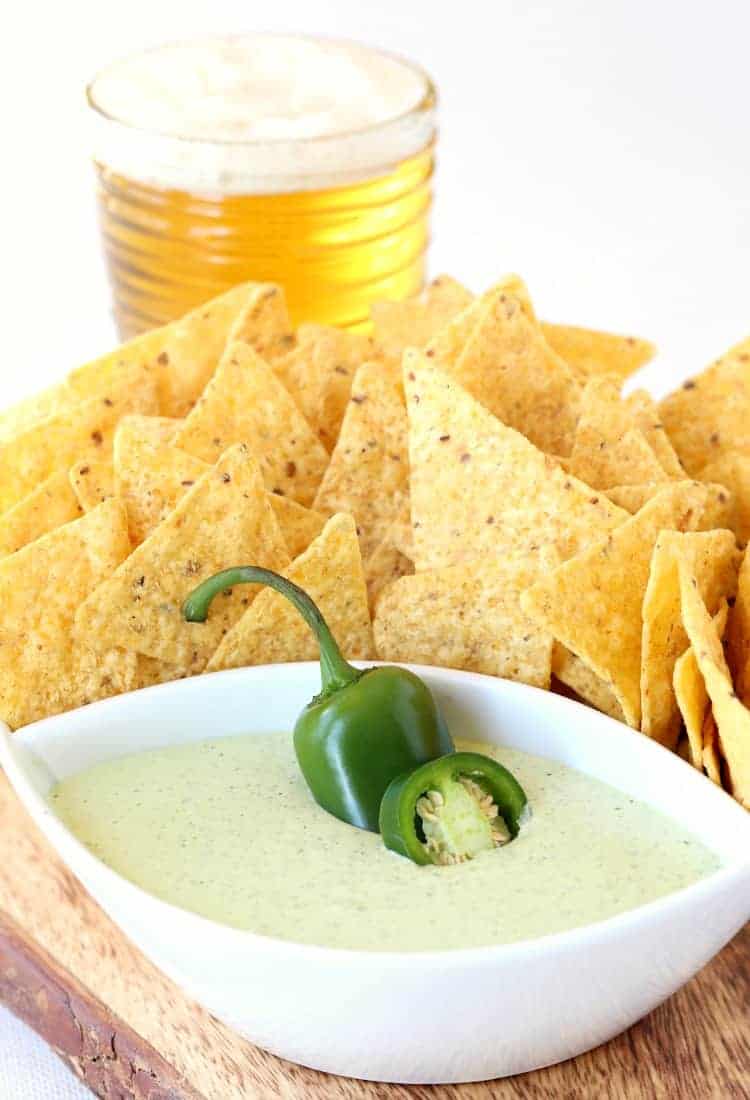 This Creamy Jalapeño Dip is so addicting, and surprisingly not as spicy as you might think. Just make sure you have enough chips to go around!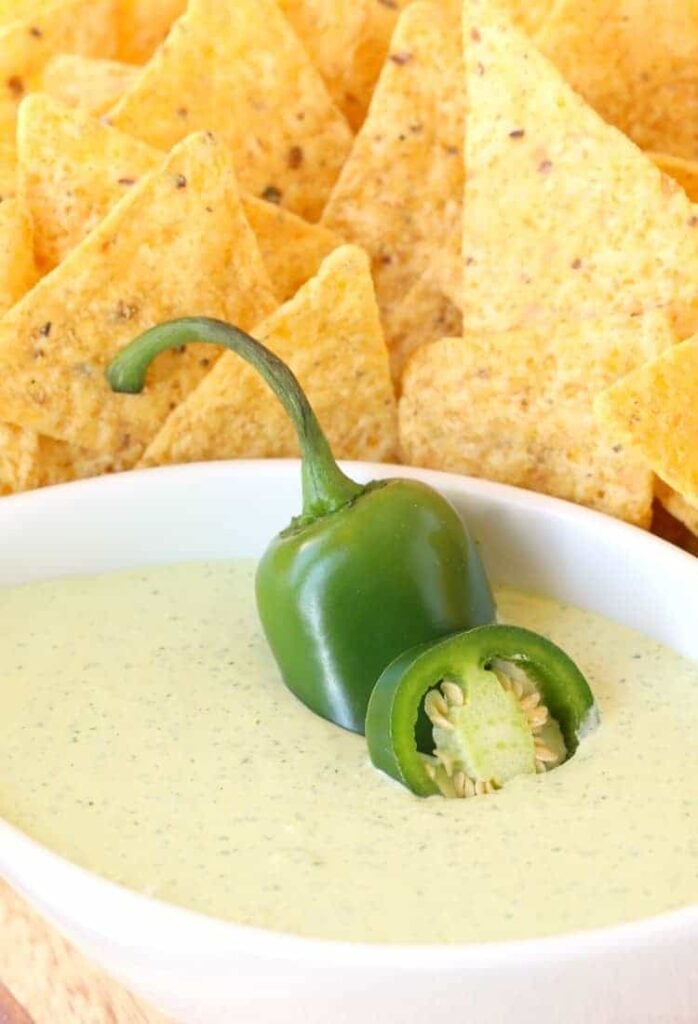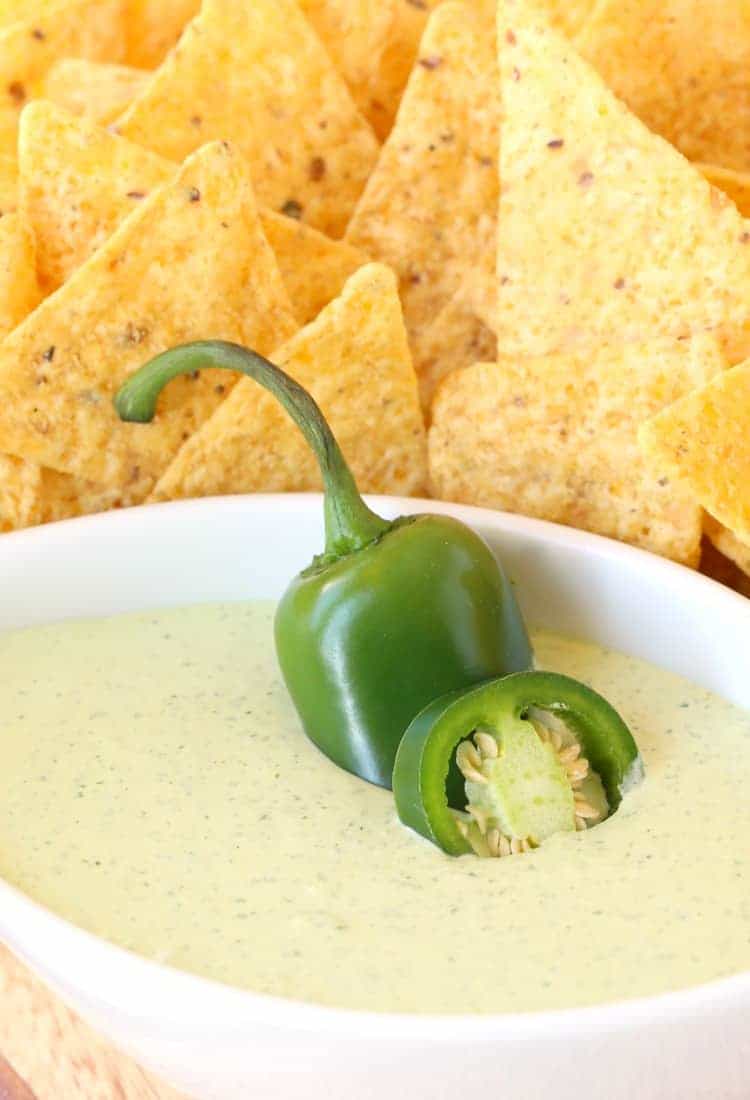 So me and spicy food…not so much.
I have come to like certain spice in some foods, just not blow your head off spicy.
Like buffalo wings – love 'em. But I'm not going to order the ghost pepper habanero kind or whatever that's going to burn my tastebuds right off.
Not for me.
This Creamy Jalapeño Dip is the perfect example of that kind of flavor. Spicy, but just the right amount of spice, and a creamy mayonnaise to balance it all out.
Just get ready to have have a big old pile of chips ready because once you start dipping you won't be able to stop.
The other ingredient in this Creamy Jalapeño Dip that makes it taste so fresh and good is cilantro. I know people either love it or hate it…I promise you that no one is even going to know it's in here.
What the the cilantro does in this dip is make it taste fresh. I don't know how else to describe it, but that's what it does. I'm sort of on the cilantro fence – don't love it but don't hate it either.
But in this dip, I love it.
Now if you like things more spicy than I do, definitely go ahead and add more jalapeño peppers to the recipe. There's only two in this recipe, which for me is perfect, but you could add a couple of more to spice it up if you like.
And the best part?
Everything goes into a blender and in 30 seconds this Creamy Jalapeño Dip is finished.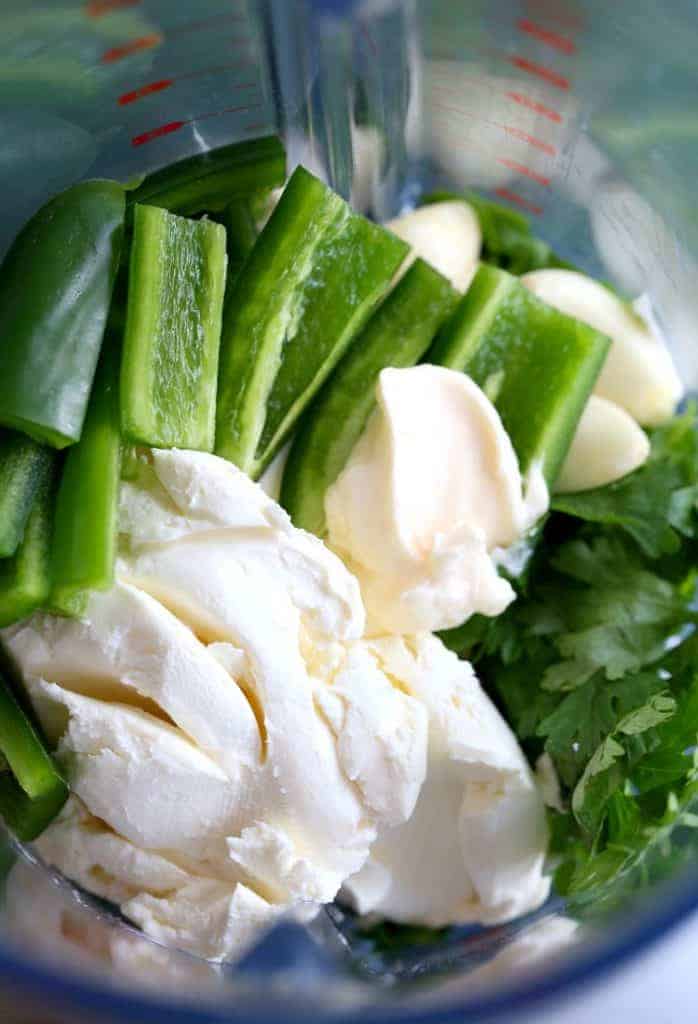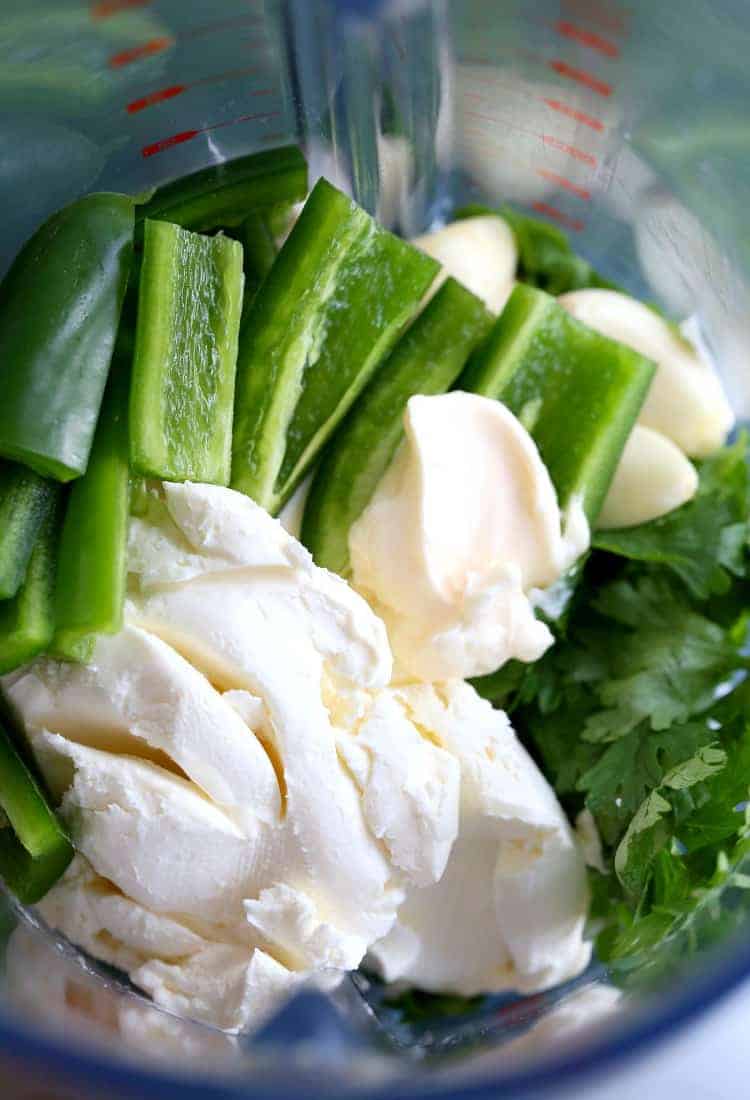 When you're trying to get ready for a party, especially a holiday party if it's that time of year…you need simple recipes like this one to fill in the gaps in between the recipes like for instance, these cocktail meatballs, that might take a little longer.
Trust me, everything you make for a party can't be a two hour long process. You'll be wiped out before the party even starts.
Check out how crazy easy this is to make!
Also, this recipe calls for the jalapeños to be seeded which helps take out some of the heat. But like I said before, if you like it more spicy then you can leave the seeds right in there.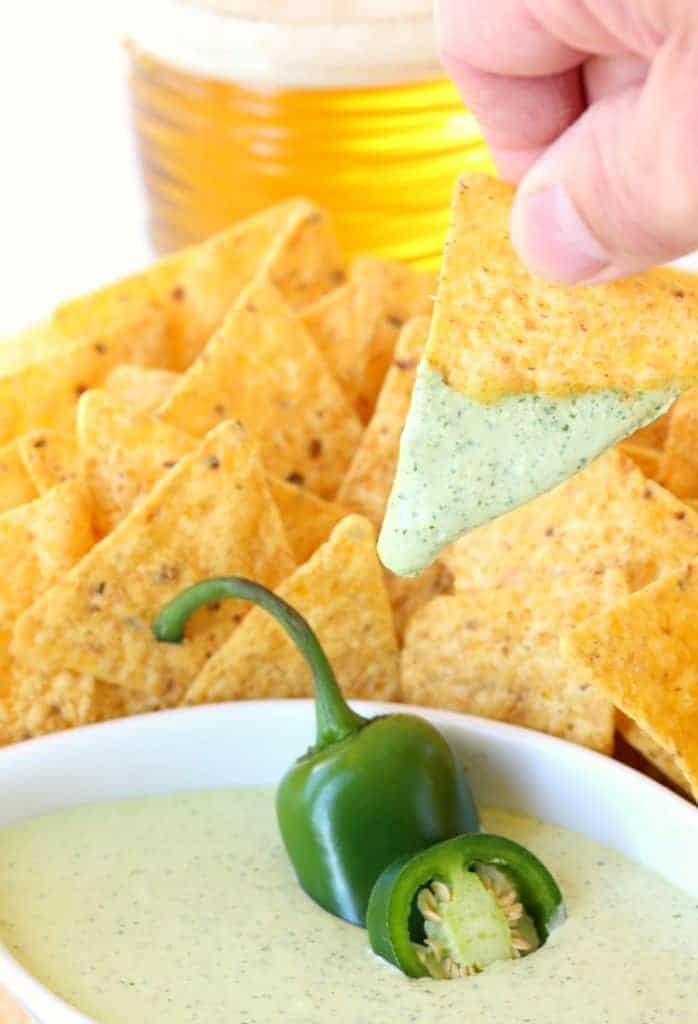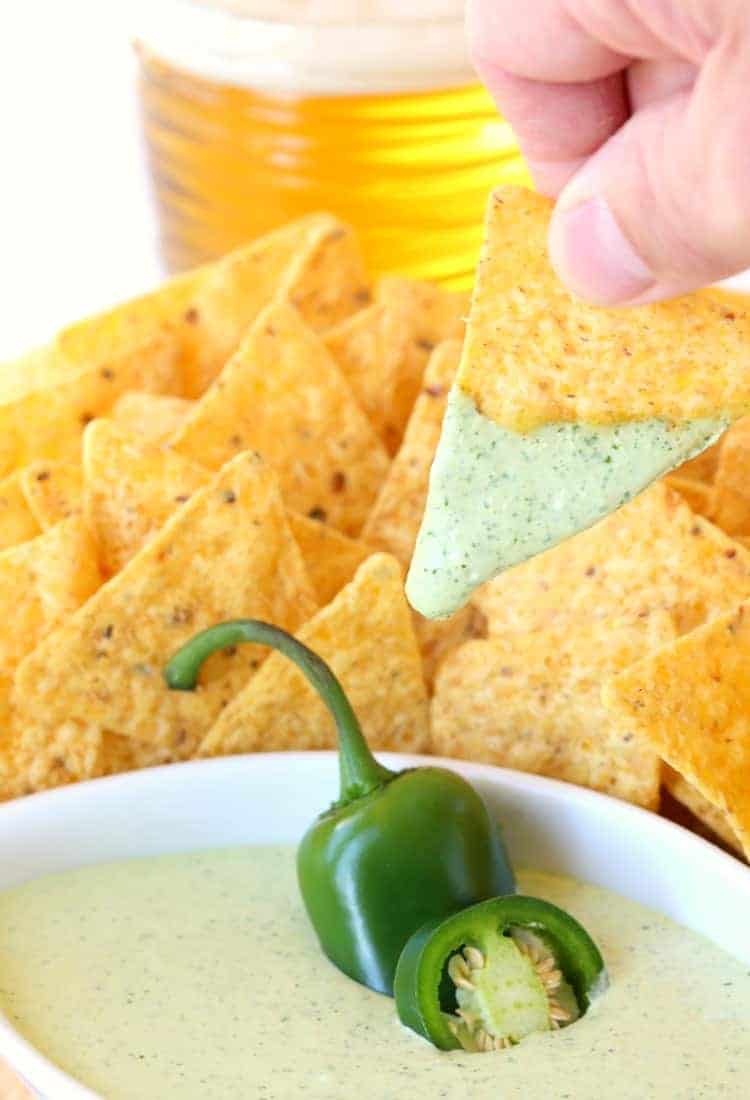 I guess it depends on what kind of crowd you have coming over too. If you've got lots of cold ones on hand then go ahead and crank up the heat!
Now grab your chips and get dipping!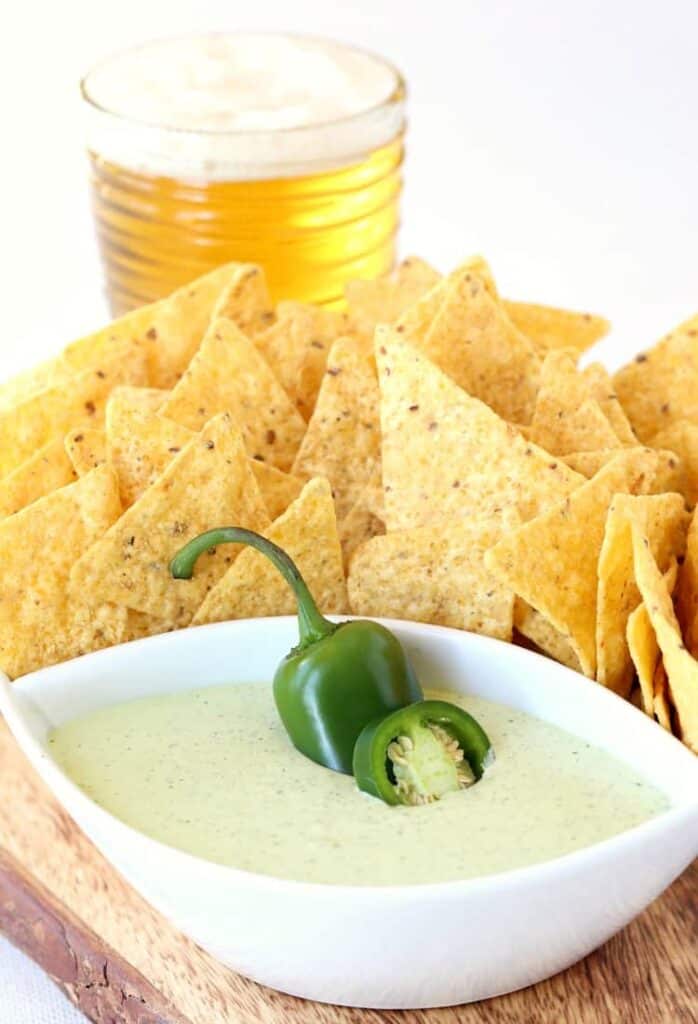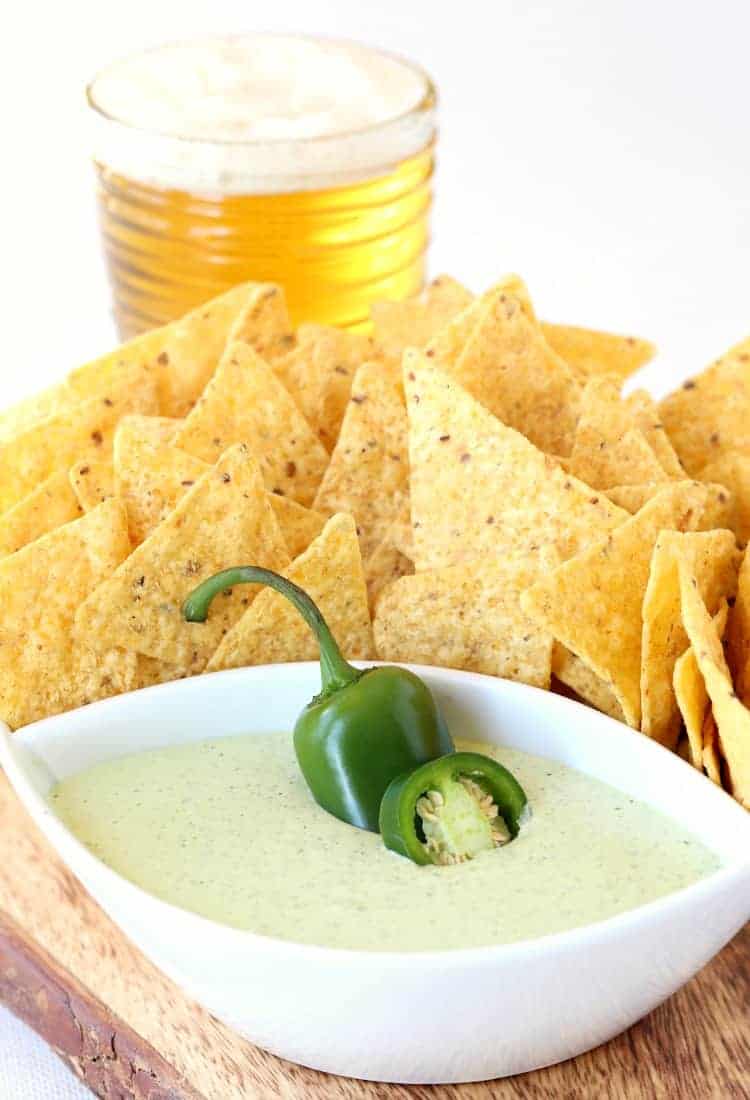 Print
---
Description
Makes 3 cups of dip
---
Ingredients
2

jalapeños, seeded and cut in half

1 cup

cream cheese

1/2 cup

mayonnaise

1 cup

cilantro, stems removed

1/2 teaspoon

salt

1/2 teaspoon

black pepper

1/2 teaspoon

cumin

2 tablespoon

s lime juice
---
Instructions
Add all ingredients to a blender and blend until smooth.
Test for seasonings and serve.