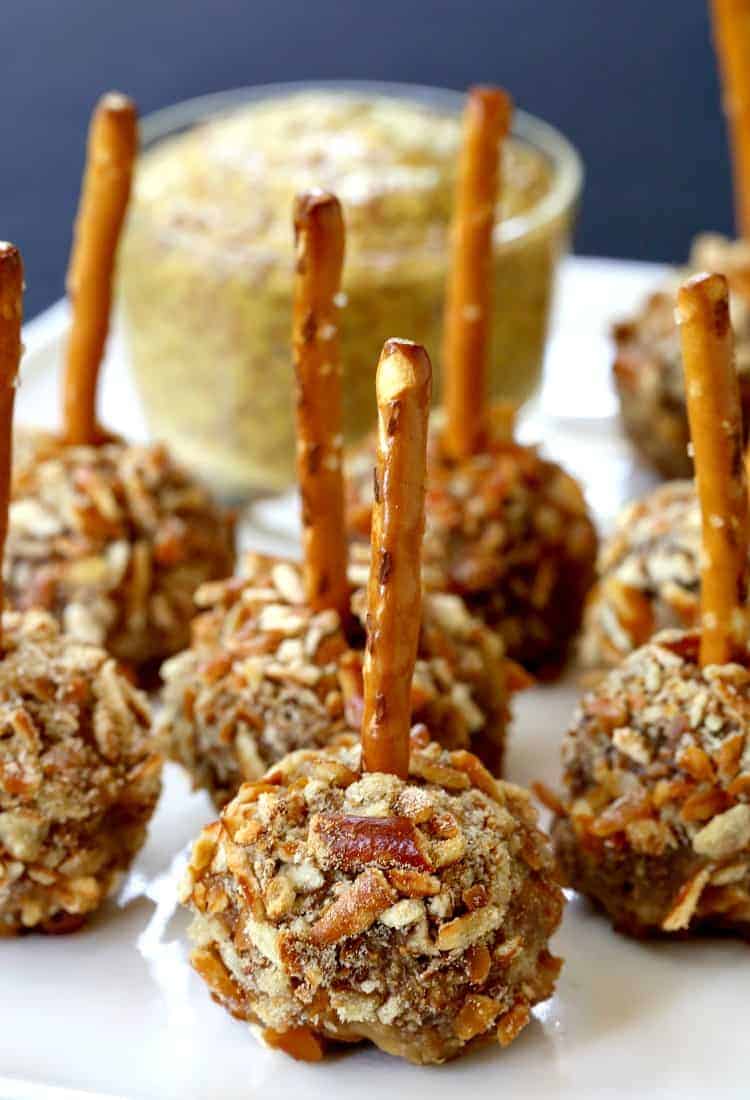 Beer and Pretzel Cocktail Meatballs
These Beer and Pretzel Cocktail Meatballs are perfect party food! Baked, beer infused meatballs with a crunchy pretzel coating.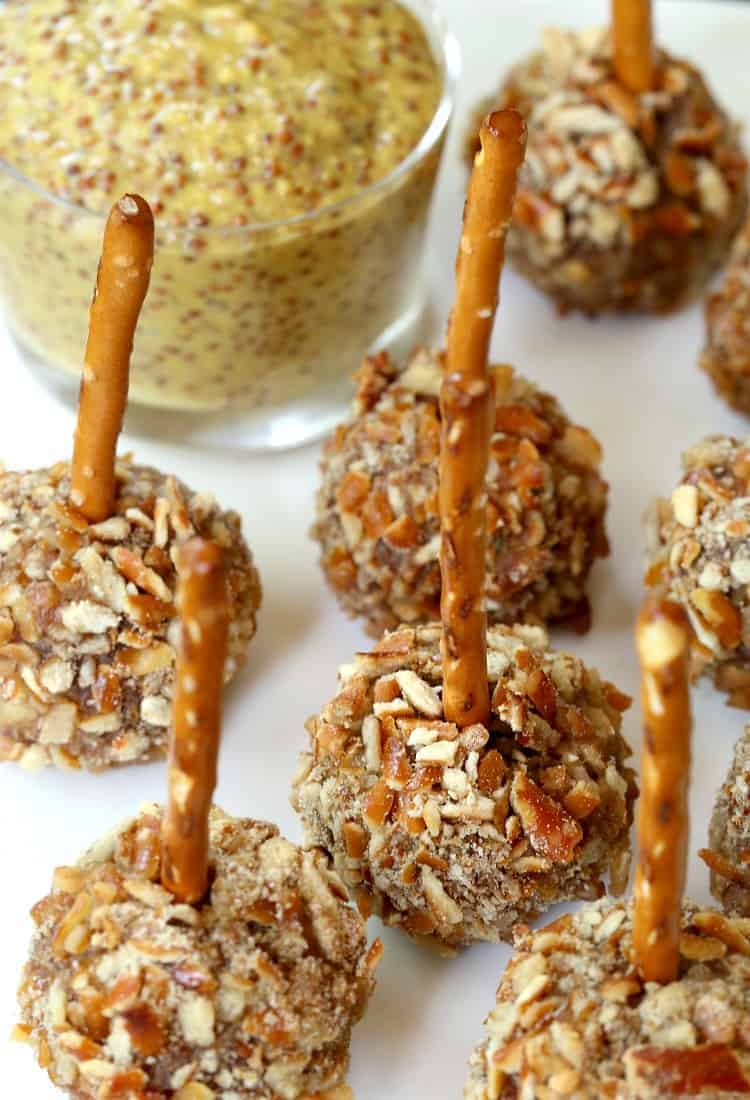 I love cooking with beer. Either in the food or just cooking – with a beer.
It just makes cooking seem more fun, doesn't it? When booze of any type is involved, really.
Like grilling on the deck in the summer (with a beer) or making a braised meat slow cooked in the oven (with a beer)…it works for all seasons.
This Beer and Pretzel Cocktail Meatball recipe happened by accident on a recipe testing day. It was supposed to be white wine in the mix…and totally called something else.
But we didn't have any thanks to certain people in the house who will remain nameless…so I grabbed beer.
And then I changed the coating on the outside to crushed pretzels.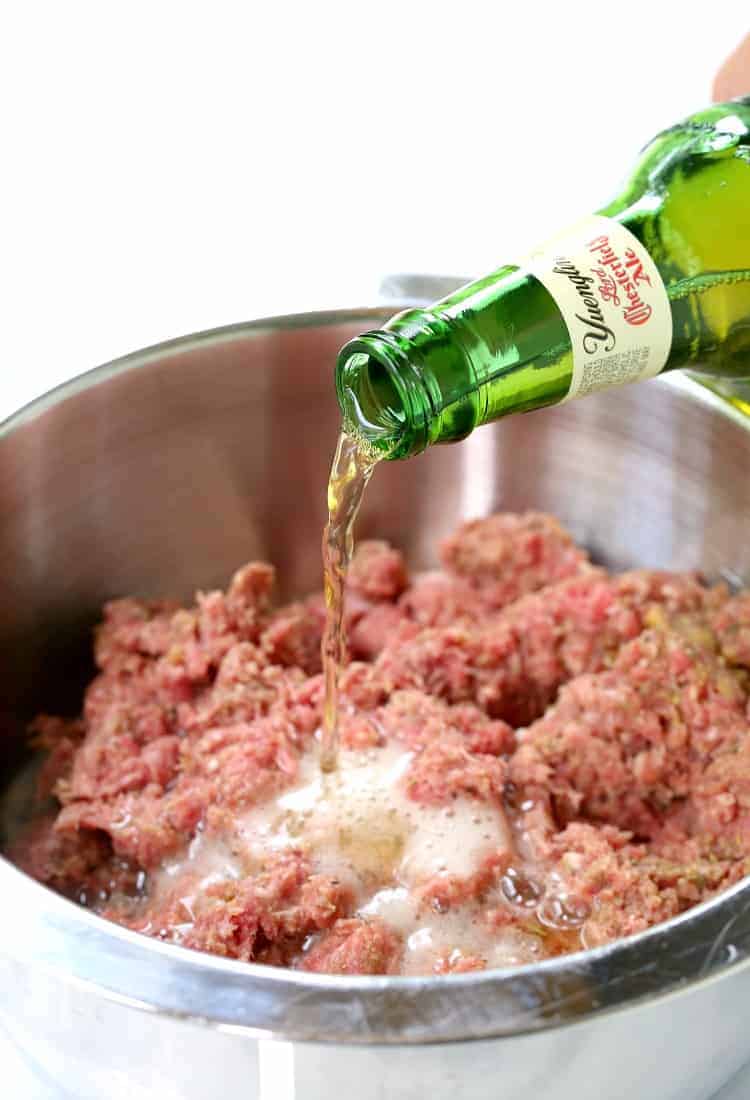 The pretzels work so well with these meatballs, the perfect salty bite of food. They're even better if you dip them in a brown  grainy mustard.
But any mustard you like will do, even honey mustard. Why is it that my kids are so obsessed with honey mustard? I don't even remember that being around when I was growing up. I mean I'm sure it was invented, I guess it wasn't a thing at our house though.
We just made these taquitos with the most ridiculous honey mustard sauce…so grab that recipe if you're a fan.
Roll these up, coat them in pretzels and bake.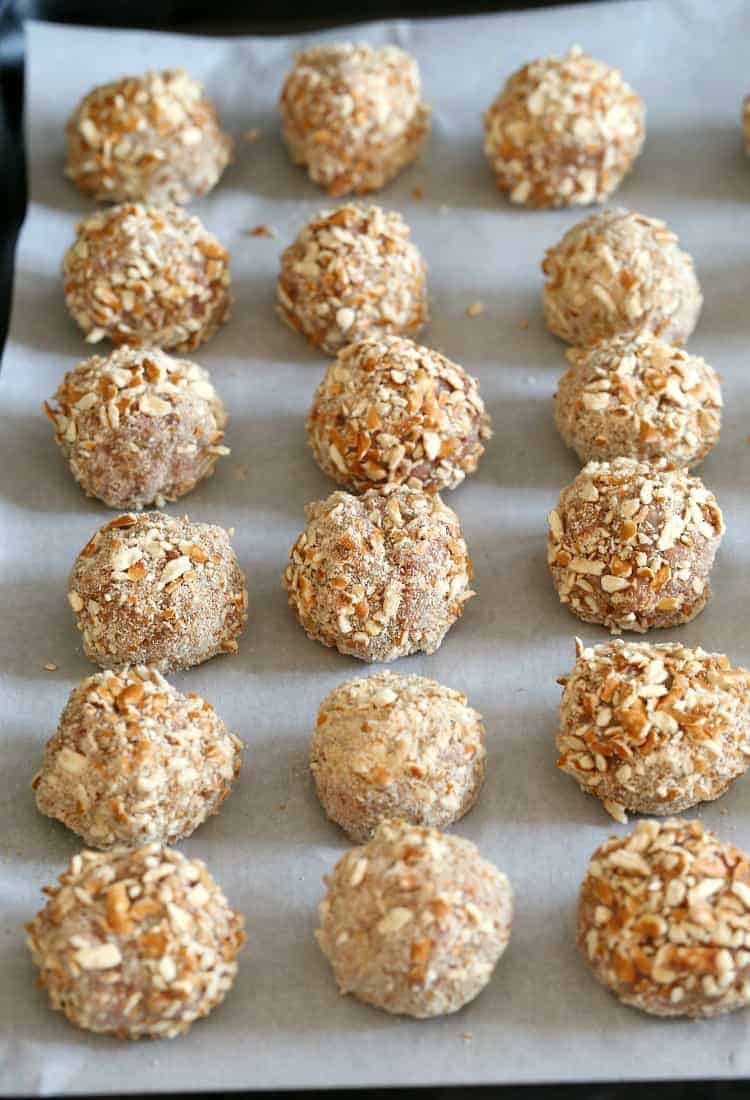 I used a pretzel stick instead of a toothpick here, I mean why not be able to eat the whole thing right? I think you could even get crazy with the pretzel coating and use a flavored pretzel, too.
As long as you add in the beer, that's the important ingredient here.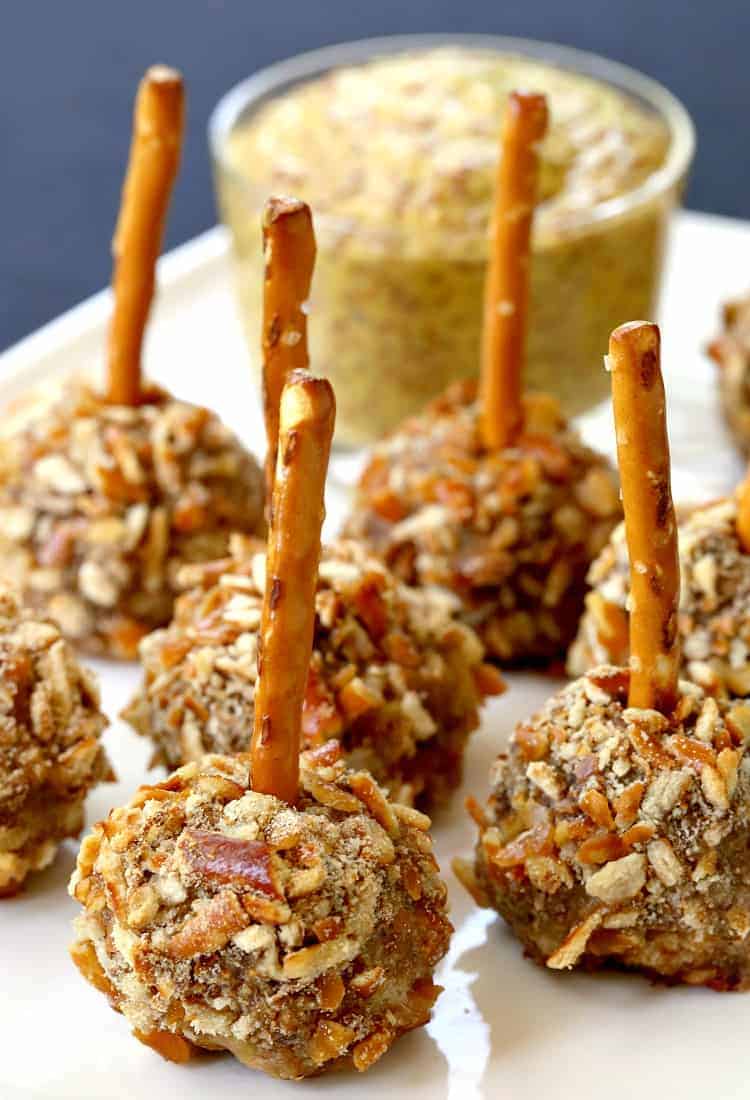 Make sure to serve these Beer and Pretzel Cocktail Meatballs with lots of beer to wash them down!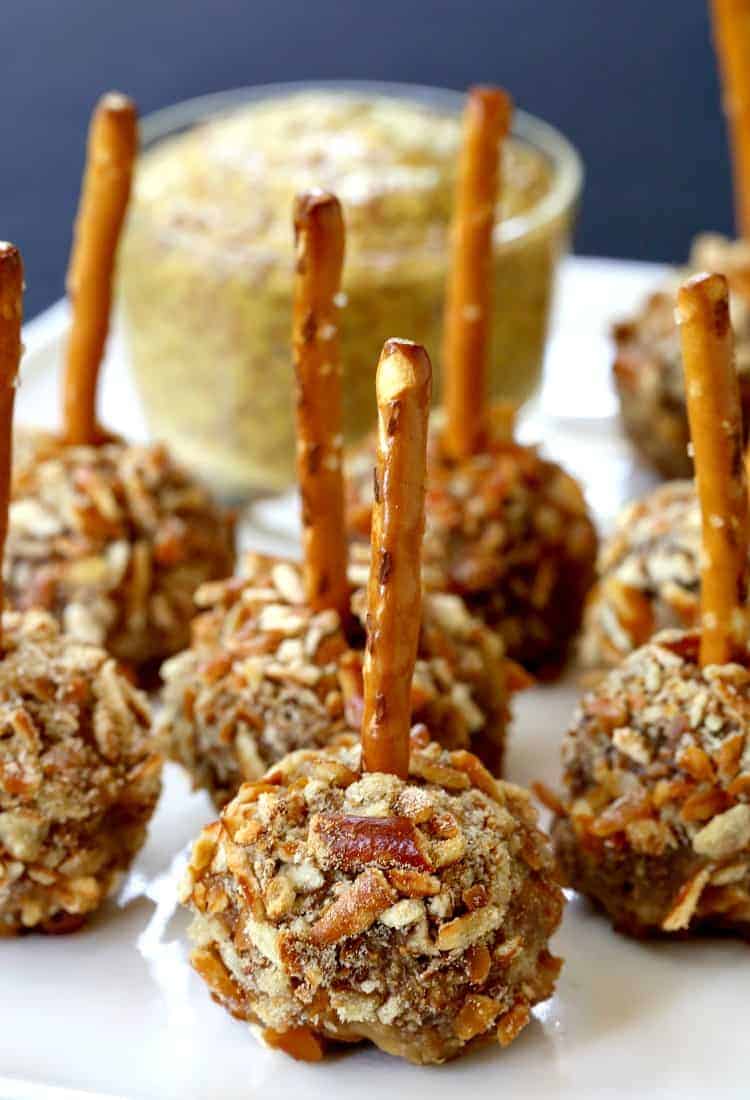 Print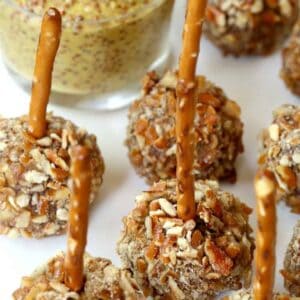 Beer and Pretzel Cocktail Meatballs
---
Description
Makes approximately 40 meatballs
---
Ingredients
2 lbs. ground beef
1 tablespoon dried oregano
2 teaspoons garlic powder
2 teaspoons salt
2 eggs
1/3 cup breadcrumbs
1/2 teaspoon nutmeg
1/2 teaspoon black pepper
12 ounces beer
3 cups crushed pretzels (for the coating)
40 thin pretzel sticks
Mustard for dipping
---
Instructions
Preheat the oven to 400 degrees.
Add the beef, oregano, garlic powder, salt, eggs, breadcrumbs, nutmeg, pepper and beer to a large bowl.
Mix well and portion into balls using a 1 1/2 tablespoon scoop.
Place on a parchment lined baking sheet then bake for 20 minutes.
While still warm, insert a pretzel stick into each meatball.
Serve with mustard.
Shop The Recipe!